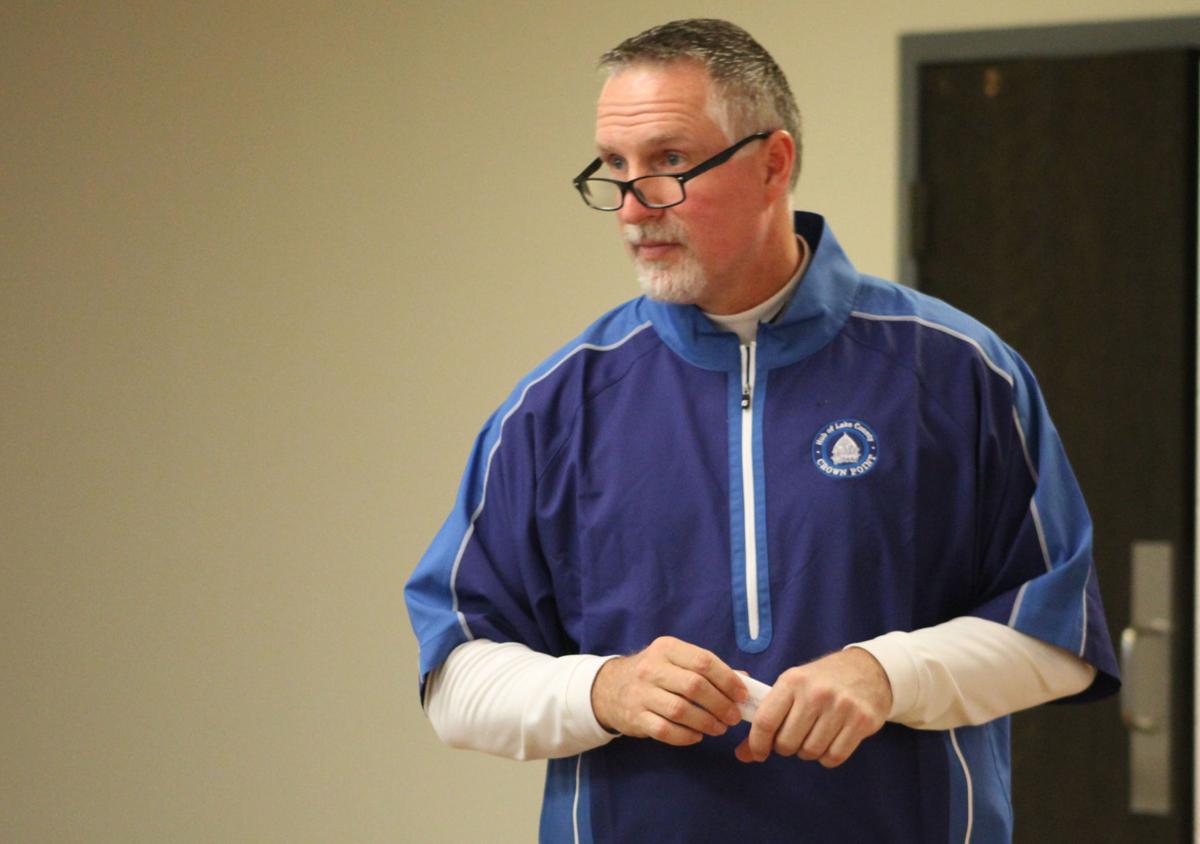 HAMMOND — An East Coast network of treatment centers is suing to stop the City of Crown Point from closing its new group home for recovering drug users.
It is the latest legal broadside over a two-story house in the 1700 block of East 106th Place in the Waterside Crossing subdivision near the intersection of Interstate 65 and 109th Avenue on the city's east side.
Pinnacle Treatment Centers of Mt. Laurel, New Jersey, filed suit Friday in U.S. District Court in Hammond, seeking a federal injunction to keep the group home open and a class action suit to recover damages from the city.
The suit appears to be Pinnacle's answer to a suit city officials filed Sept. 1 in Lake Superior Court seeking to close the group home "a common nuisance" in violation of city zoning regulations.
Crown Point Mayor David Uran and City Attorney David Nicholls declined comment over the newly filed litigation.
Mark J. Crandley, an Indianapolis attorney representing the treatment centers, couldn't be reached late Friday afternoon for comment.
No court hearing date has been scheduled in either lawsuit.
Pinnacle began leasing the home earlier this year as "a quiet setting ideal for those overcoming the disease of substance use," according to lawsuit the the company filed Friday in U.S. District Court in Hammond.
As many as eight Pinnacle patients have been living in the home as well as Pinnacle staff overseeing their treatment.
The proximity of the home to otherwise single-family residences has been stirring controversy among Waterside Crossing residents since this spring when the city first objected to the group home's operation.
More than 100 residents from the subdivision attended an Aug. 18 meeting with city officials to question its legitimacy.
The city alleges in its state court suit the home violates its residential zoning district, which does not permit multi-family dwellings.
But Pinnacle alleges federal fair housing regulations guarantee their the rights of their patients to live in Waterside and trumps municipal residential zoning restrictions.
Pinnacle alleges its residents aren't a nuisance to the city.
It states they sleep in house's bedrooms, share for cooking, eating, watching television "and otherwise live their lives in the house just as anyone else in the surrounding neighborhood."
It states Pinnacle doesn't allow outside visitors, has staff onsite to ensure patients abide by rules of conduct, which includes a curfew when they must be inside the house and will bar any patient from the house who engages in misconduct and violates the rules.
The suit adds none of Pinnacle's patients have engaged in any misconduct.
Pinnacle alleges their patients are disabled, as defined by federal fair housing regulations, and therefore must have equal housing rights as other subdivision residents, regardless of zoning regulations against group homes.
Waterside Crossing subdivision was built in the 2000s and homes in the neighborhood sell for more than $250,000 each.
Pinnacle alleges it has tried to work with city officials to answer any objections to its group home, but city officials have been under pressure by the public to oppose its operation, in spite of fair housing guarantees.
The suit seeks a court injunction to stop the city from denying "disabled individuals the same safe, bucolic life freely enjoyed by other Waterside Crossing residents," the federal suit states.
The city is pressing its claims in Lake Superior Court asking a state judge to declare the group home in violation of city zoning ordinances and force Pinnacle to "submit complete and proper use variance petition or petition to rezone and/or enter a permanent injunction prohibiting the group home's operation.
Gallery: The Times Photos of the Week