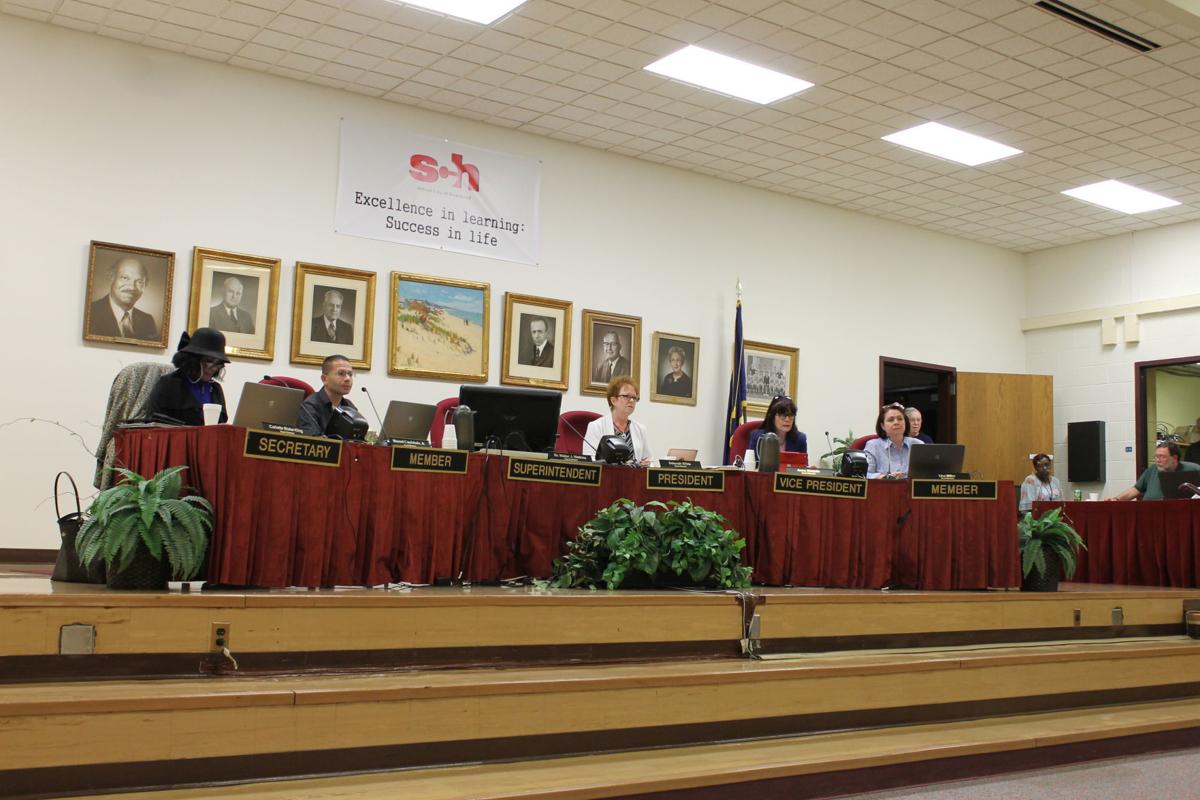 HAMMOND — After more than a year's search, the Region's largest school district now has a new superintendent.
The School City of Hammond Board of Trustees voted 4-1 Tuesday night to approve the contract of Scott Miller, a 22-year veteran of public education.
The new superintendent has spent most of his career with the school city, taking a brief position as dean of students at Lake Ridge Middle School from 2014 to 2016. Miller most recently served as principal of the Hammond Area Career Center and District 2 Director of Career and Technical Education, overseeing career readiness programs in a dozen north Lake County high schools.
"I'm very humbled by everyone who's shown up tonight in support," Miller said following a full Hammond board room's applause. "Your trust in me is not in vain. I really look forward to working alongside you to just creating the best possible schools in Hammond that we can do."
Board member Carlotta Blake-King carried the board's one dissenting vote, requesting a public reading of Miller's contract. Dan Friel, an labor relations attorney for the district, declined to read the four-page contract in whole, but outlined Miller's contract as being very similar to retiring superintendent Walter Watkins' contract.
Miller's proposed contract has been available for public review. The three-year contract, ensuring a $150,000 annual salary, took effect immediately following the school board's vote.
The incoming superintendent will replace Watkins who announced his intention to retire last year but stayed on with the district to help oversee needed changes prompted by declining student enrollment and the coming 2020 tax cap deadline in Lake County.
Watkins remained with the district through June 30, the end of his current contract extension, and will help familiarize Miller with the administrative function's of the superintendent's office.
"The one thing I love about Hammond is how much people love our Hammond schools," Miller said. "We have that in common — every one of us in the room have that in common that we love the Hammond schools and we want to see them be the best possible schools for our kids."
The school board arranged for a public hearing last week, in accordance with state law, to hear community comment on the proposed contract. In the meeting, many voiced concerns of racial disparities and a need for greater transparency in the district, but also expressed desire for strong leadership in the future.
Miller enters his new role in the midst of growing talk of consolidation in the Hammond district. In a December public work session, a Hammond community committee presented ideas to close Columbia and Lafayette elementaries, among other schools, as early as next school year. Watkins' own assessment, discussed broadly in a March school board meeting, proposed similar action.
A public work session planned for early April to further discuss school closures was postponed ahead of Tuesday's superintendent selection. The meeting will likely be rescheduled for mid-May, Hammond Board President Deborah White said, after the new superintendent has had time to study district financial reports.