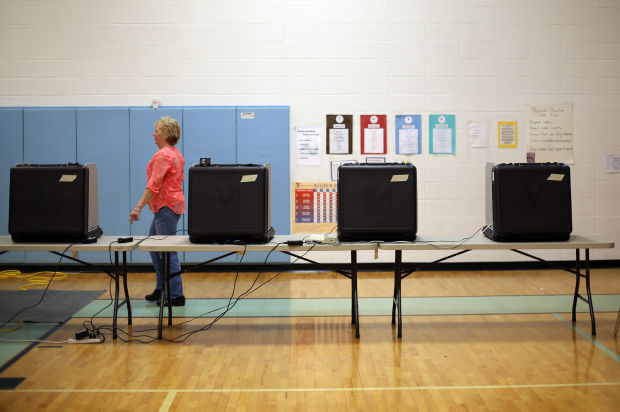 HAMMOND — A Hammond councilman has been granted a temporary restraining order on ballots to launch a recount after his loss in the primary election.
Hammond Councilman Robert Markovich petitioned for a temporary restraining order with the Lake Superior Court to impound ballots, election equipment and other items used in the Hammond City Council May 7 election. The petition is a routine step to conduct a recount of votes, Lake County Councilman Dave Hamm said.
The order was granted Friday by Magistrate Michael Pagano.
In the primary election, Markovich, who has served 32 years on the council, finished four votes behind Democratic challenger Katrina D. Alexander.
Hamm said the recount will be swiftly resolved by June 1 because there were no provisional ballots or emergency ballots cast in Hammond. Absentee ballot signatures were verified by members of the Democratic and Republican parties, Hamm said.
"The only thing to recount are the voting machines," Hamm said. "There's never been a mistake on the machines."
ICYMI: Here are the most-read stories from the past week
ICYMI: Here are the most-read stories from the past week
The most-read stories on NWI.com during the past week.