CEDAR LAKE — In an unusual spring disrupted by the novel coronavirus pandemic, students of Hanover Central's Class of 2020 described the "Friday the 13th" they last walked their high school halls as unexpected and bittersweet.
March 13, for students across the Region, was the last day many met in person before statewide executive orders shuttered school buildings and sent communities into a whirlwind of unanticipated remote learning, prompting an end to high school no one saw coming.
But, Hanover Central graduates say they've come out stronger from the experience.
"This is not how any of us expected our senior year to unfold," Hanover Senior Class President Nicole Novorita said, before sharing the advice: "Become comfortable with being uncomfortable and see where the journey will take you."
Nearly four months after their last day of school, Hanover Central's seniors donned their caps and gowns.
Novorita was one of three Hanover students to speak at the high school's delayed Class of 2020 commencement ceremony on Sunday. All tied memories of their final days in Hanover halls and lessons quickly learned this spring into their speeches.
"What started as a fun, four-week break wound up being the end of high school," Valedictorian Dominick Amadio said. "And, although it didn't end quite the way I hoped, the bonds created at Hanover Central will last the rest of our lives."
While some schools celebrated their students' graduation earlier this year with online commencements or in alternative, socially-distanced ceremonies, Hanover Central opted to wait until later in the summer to organize a graduation more akin to past years' gatherings.
The event this year was ticketed, hand sanitizer was present at all entrances and, for the first time in school history, celebrations moved outdoors.
About 600 total gathered Sunday afternoon to celebrate Hanover's 157 graduates in the Class of 2020 at the high school's football stadium. Some wore masks. Others opted for socially-distanced seating away from the stadium's bleachers.
A theme of strength and resilience rang through the ceremony.
"The experiences you have shared have led to a greater transformation in each of you individually that will impact the world," Superintendent Mary Tracy-MacAulay told students.
For some of the graduates, commencement practice on Friday was the first time they'd seen classmates in months. Already, different personality traits — and hair colors — were starting to show, Salutatorian Angelina Burroughs said. 
The Lilly Scholar, planning to study psychology at Indiana University, said she plans to carry her class president's message with her in her future endeavors. Her own message to classmates Sunday was one of triumph.
"Life is defined by ups and down," Burroughs told her classmates. "To be human is to deal with problems — big, small and everything in between. But, after this, I believe we can face anything our future holds."
Gallery: Hanover Central 2020 commencement
Hanover Central graduation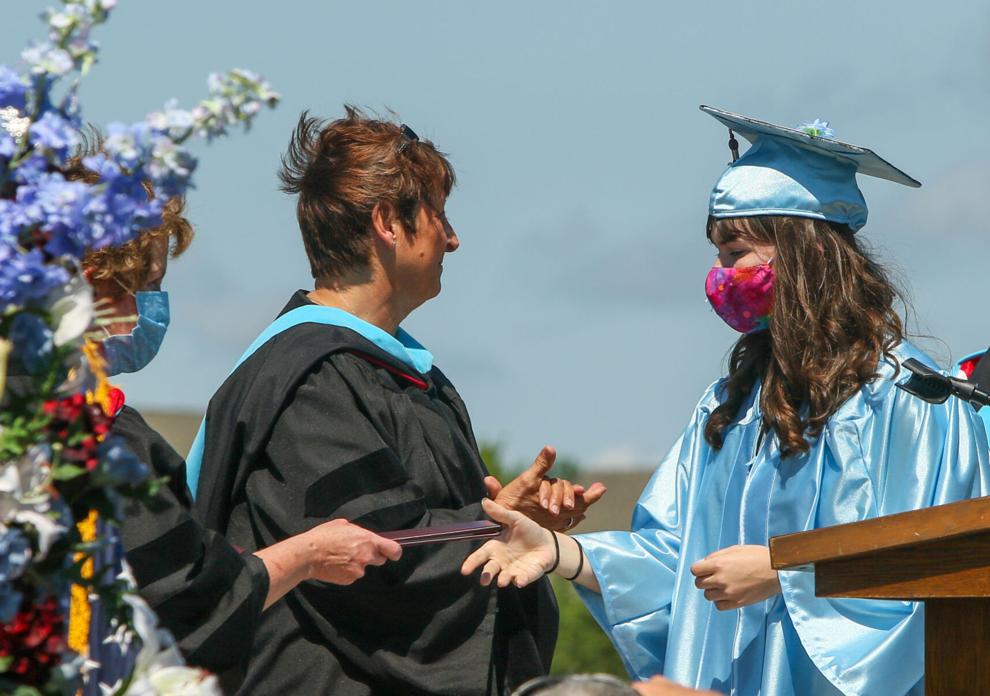 Hanover Central graduation

Hanover Central graduation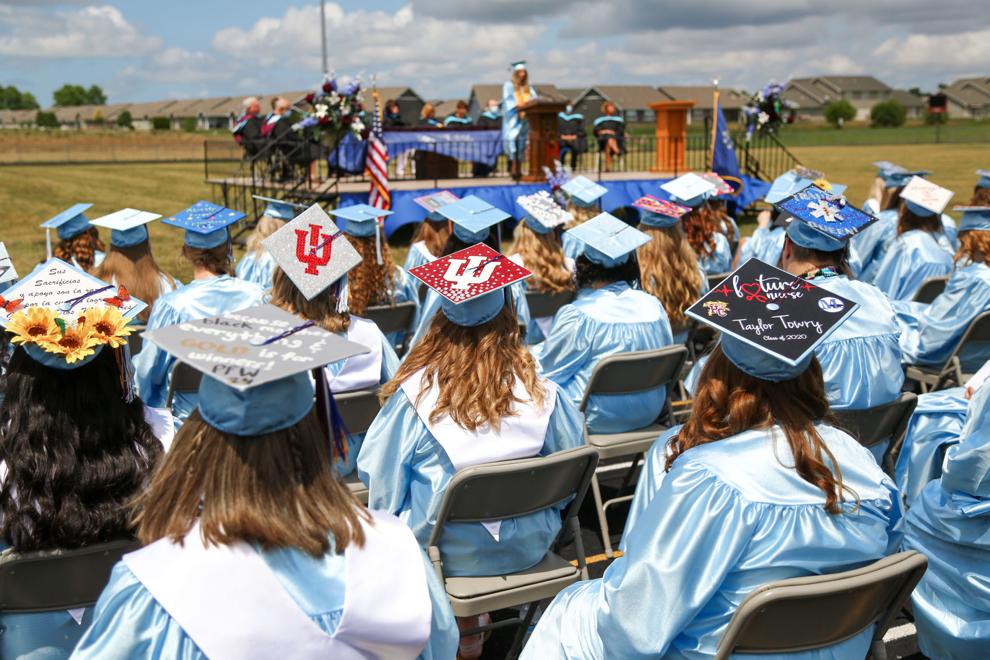 Hanover Central graduation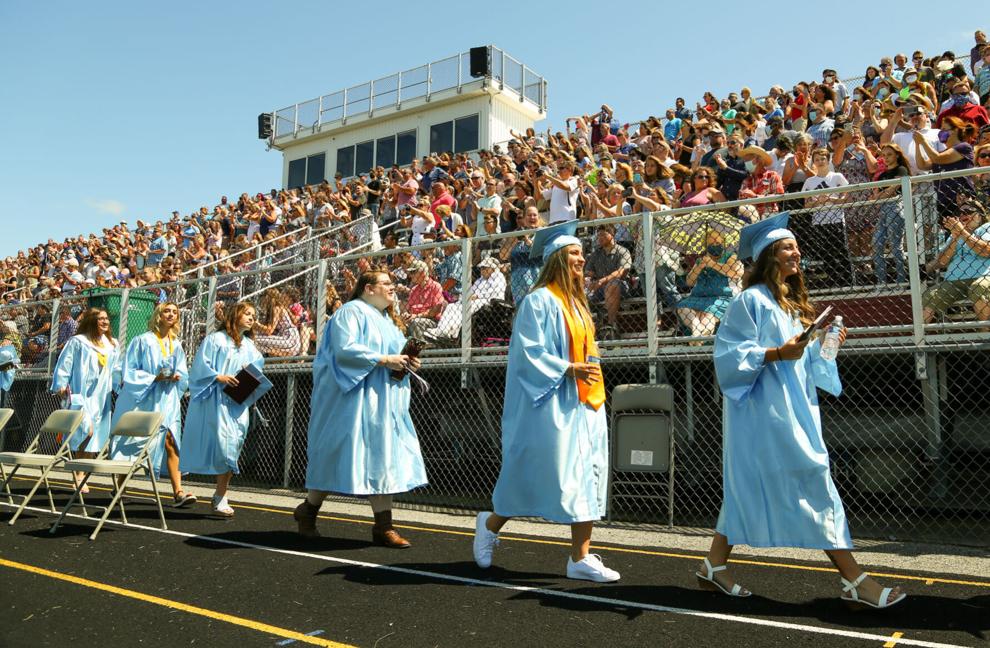 Hanover Central graduation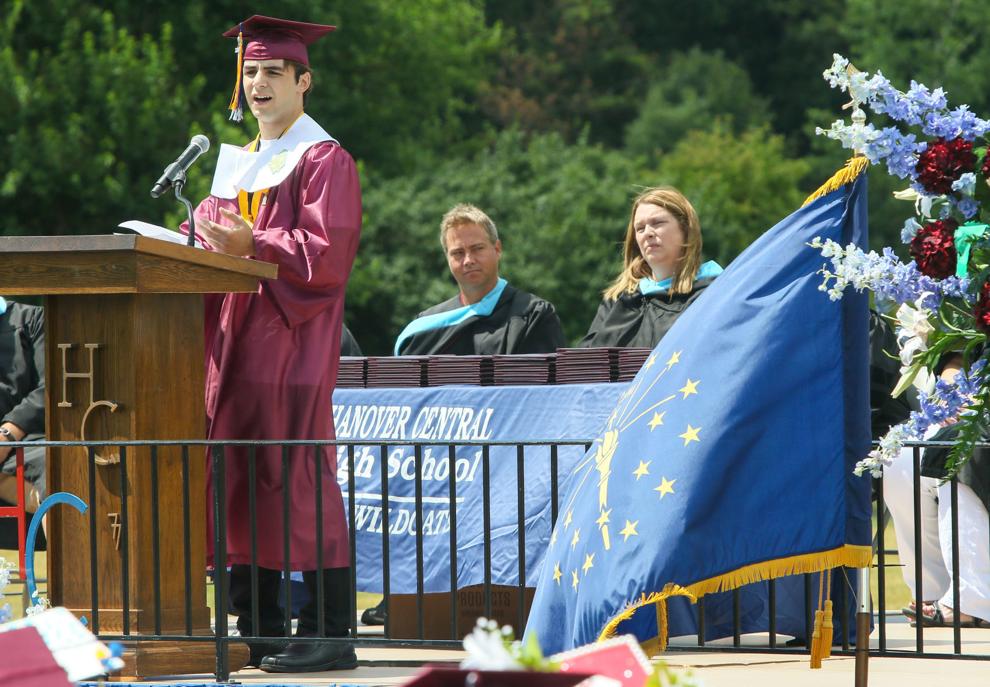 Hanover Central graduation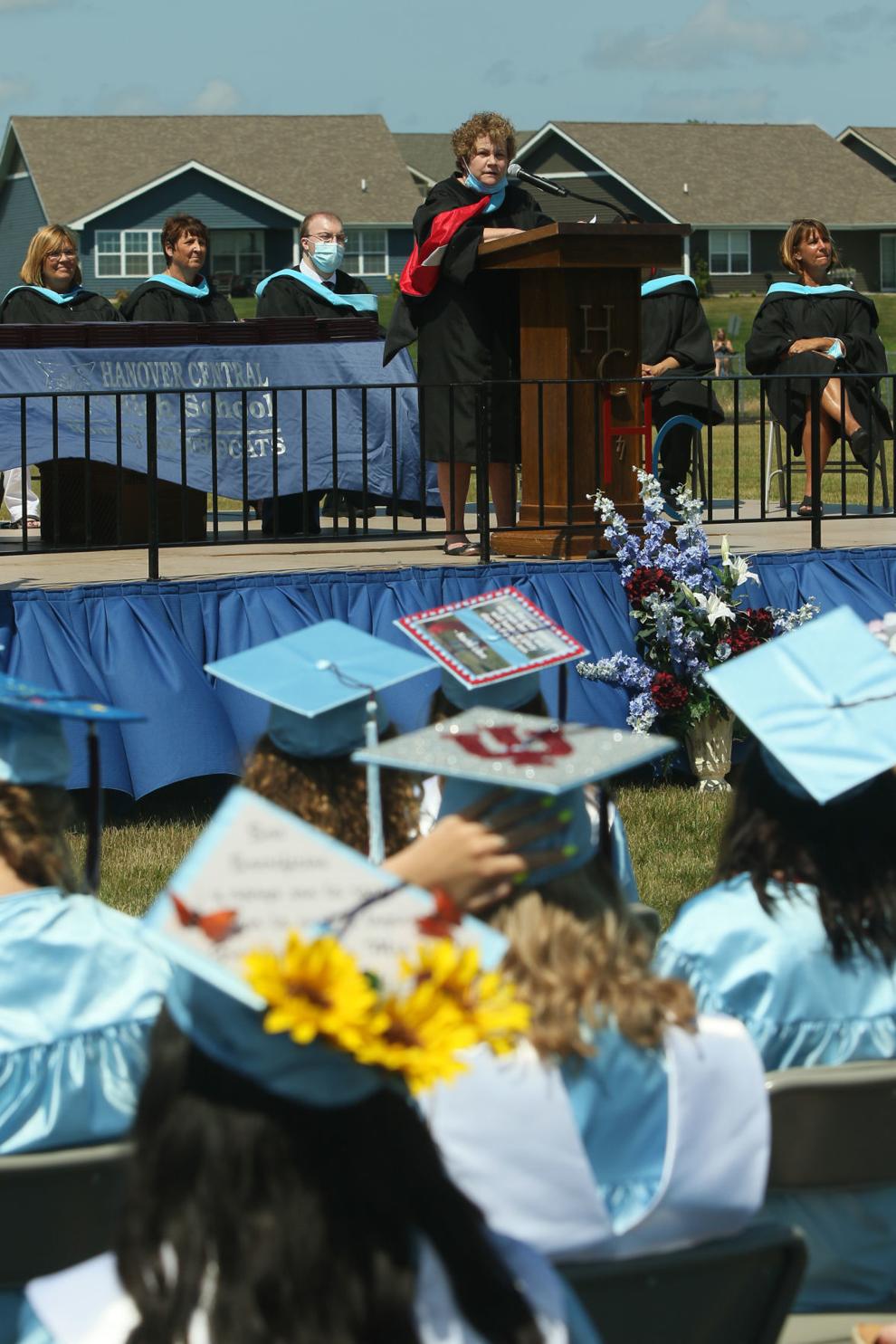 Hanover Central graduation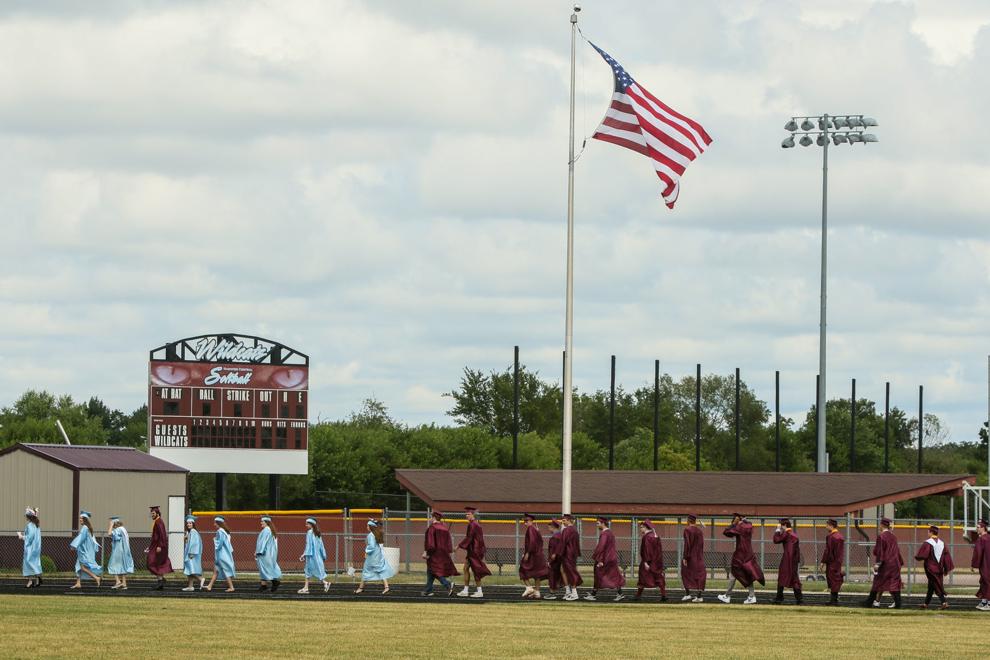 Hanover Central graduation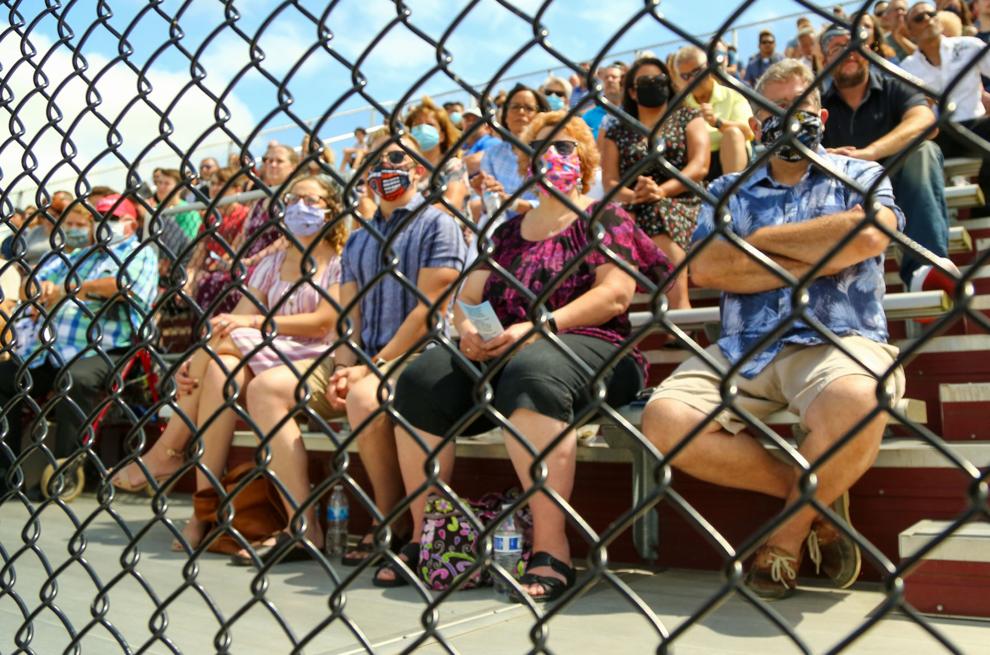 Hanover Central graduation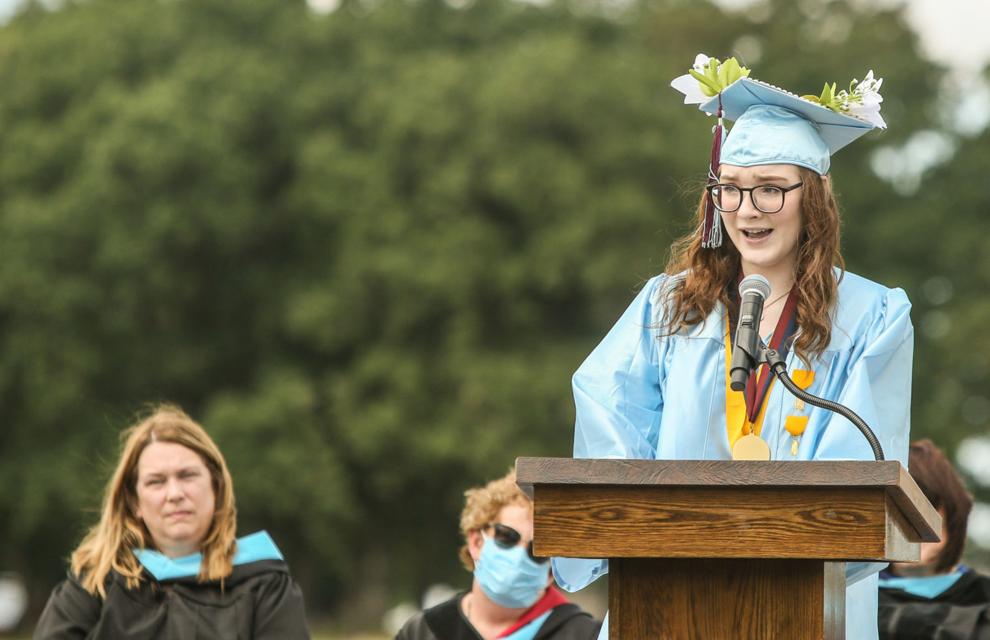 Hanover Central graduation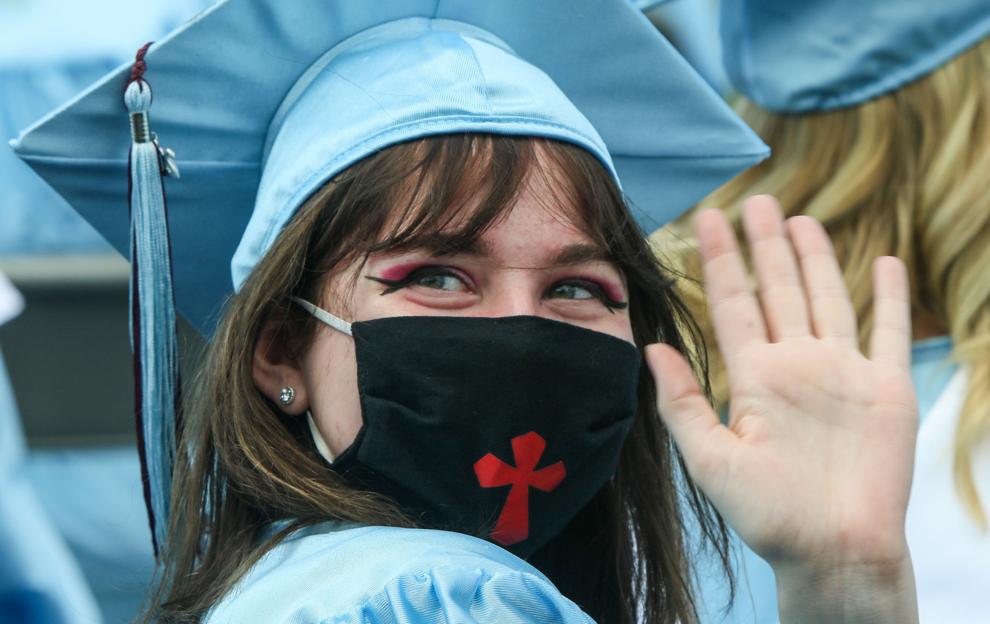 Hanover Central graduation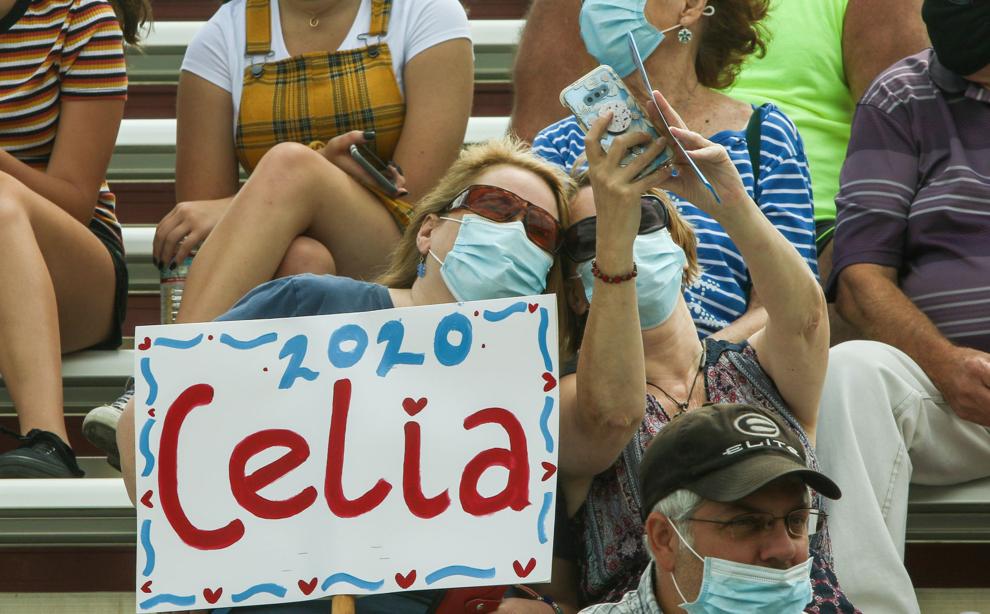 Hanover Central graduation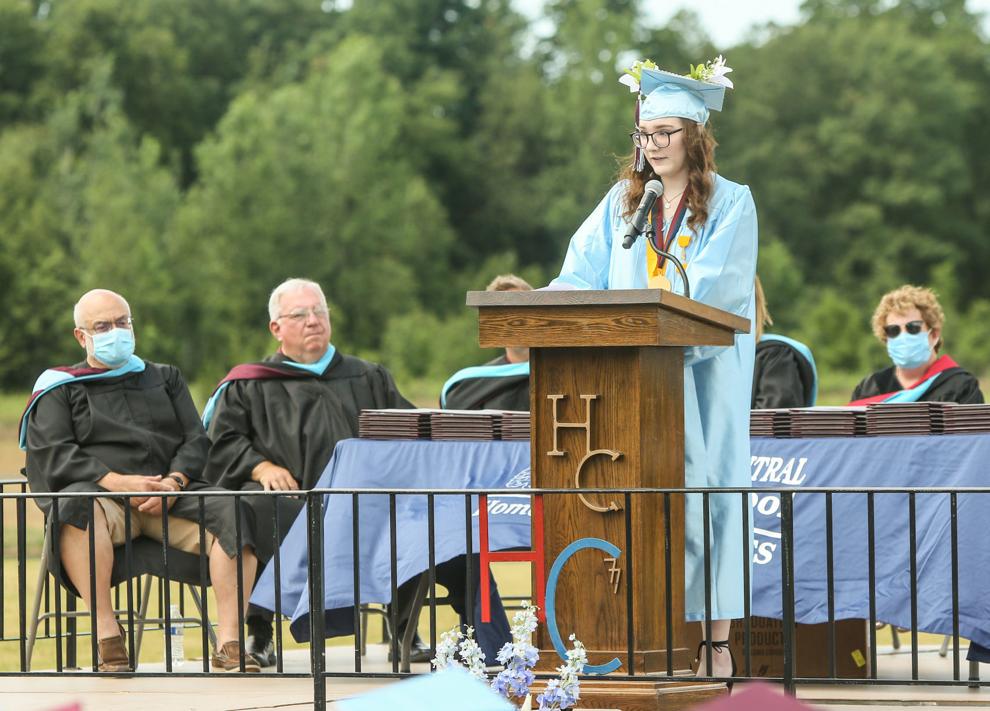 Hanover Central graduation