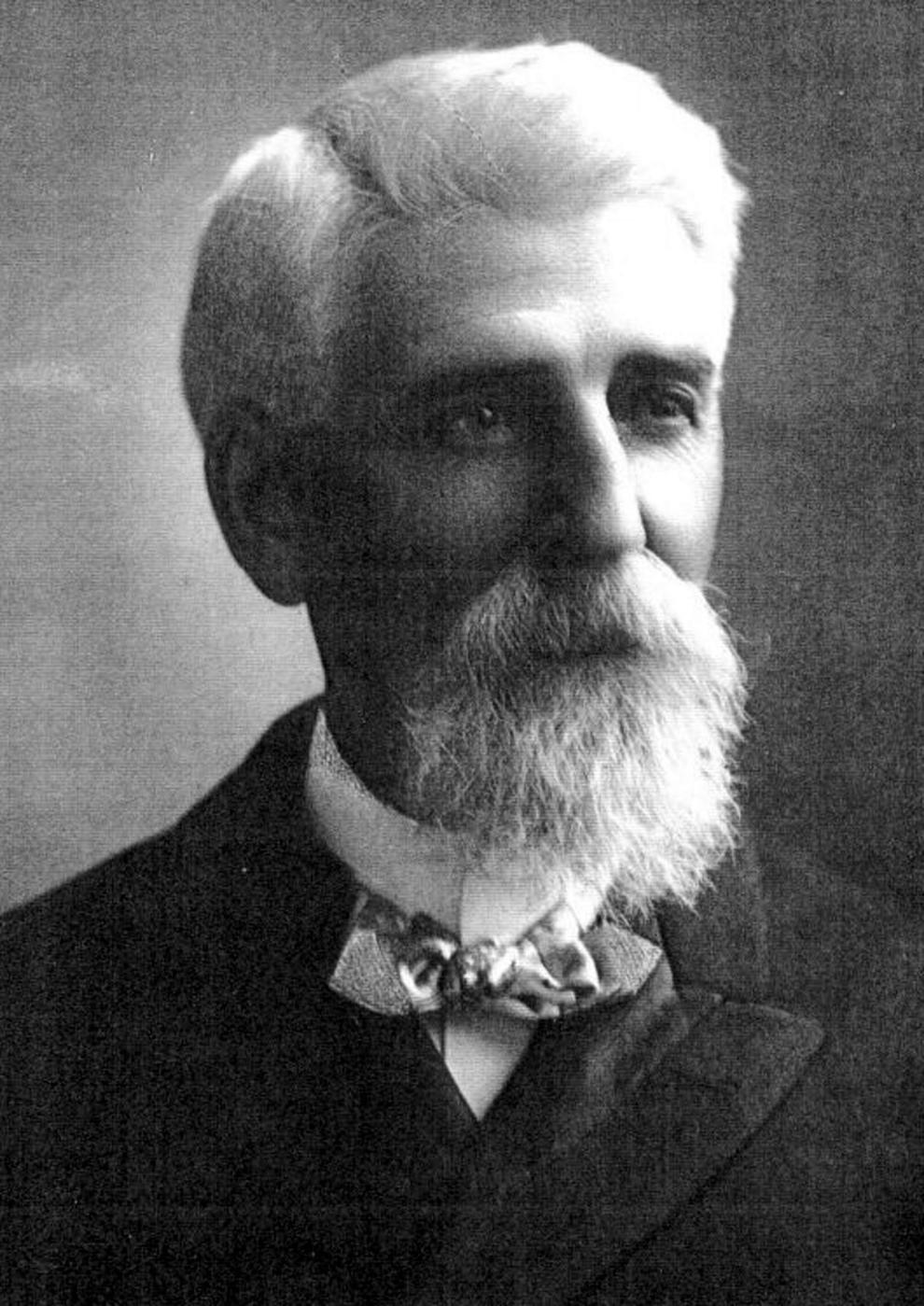 Today, wetlands are known for water purification, flood protection, shoreline stabilization, groundwater recharge and streamflow maintenance. Wetlands also provide habitat for fish and wildlife, including many endangered species. However, in the past marshes were thought of by many as dark, dismal, disease-ridden wastelands to be conquered and modified for man's use. Benjamin Gifford took neither view, but simply saw the Kankakee Marsh as an economic opportunity.
Benjamin Joseph Gifford was born on April 5, 1840, to Freeman and Cornelia Fielder Gifford in Little Rock, Illinois. Although born of humble beginnings, Gifford was intelligent, ambitions and shrewd. Amazingly, at the early age of 11 Gifford negotiated the purchase of an 80 acre agricultural parcel. Because of the 2-mile distance from home, Gifford's father overruled the purchase. While plowing a field the following year, Gifford noticed the differing heights of corn at maturity and realized the impact of soil types on crop growth. This observation was to benefit him in later life ventures.
Within a month of the Confederate attack on Fort Sumter, Gifford volunteered in the 13th Illinois Infantry. Having been wounded at Vicksburg, Gifford ended his three-year enlistment with the rank of 2nd Lieutenant. Nevertheless, after his return to Illinois, newly promoted Capt. Gifford raised a company and continued to serve until the Confederate surrender.
After the war, Gifford continued in real estate investments. He applied the farming experience from his youth when purchasing swampland in Champaign County, Illinois. After draining the property, Gifford sold it at great profit. His next investment was the purchase and draining of the Vermillion Swamps in Ford County, Illinois, adding to his fortune after its sale.
In 1873, Gifford made his next career move when he organized the Havana, Rantoul and Eastern Railroad. This 75-mile line from LeRoy, Illinois, to West Lebanon, Indiana, was the beginning of Gifford's railroad career. He sold this line to Jay Gould in 1880. Later Gifford became president of the Cleveland & Marietta Railroad. After its sale in 1882, seeing opportunity in the transportation of agricultural products from newly drained swampland in the Kankakee River valley, he organized the Chicago & Wabash Valley Railroad — financing the line with his own personal money. Having been leveraged out by Jay Gould to selling his Havana, Rantoul and Eastern Railroad, he would not make the mistake again of taking loans that could be bought by Gould.
In 1891, with his rail line in place, he began purchasing swampland in the Kankakee River valley. The Monon News stated: "His holdings embraced upwards of 33,000 acres in Lake and Jasper counties. With 75 miles of broad dredged ditches this country has been changed from feeding grounds for wild fowl to one of the choicest agricultural sections of Indiana. These lands are divided up into farms, having comfortable houses, good barns and rock wells, which today have become largely the property of thrifty parties, who realize what Mr. Gifford has done to help the man of little means."
Gifford divided the land into 80- to 320-acre parcels. While drilling water wells for the farms, he struck oil near his new town of Gifford, Indiana. By 1900, the oil wells were producing 400 barrels per day.
Gifford's railroad continued to grow and expand, transporting farm products from Gifford to Chicago long after his death in 1913. The railway was sold to the Monon Railroad in 1935.
John Hodson is the founder and president of the Kankakee Valley Historical Society. The opinions are the writer's.