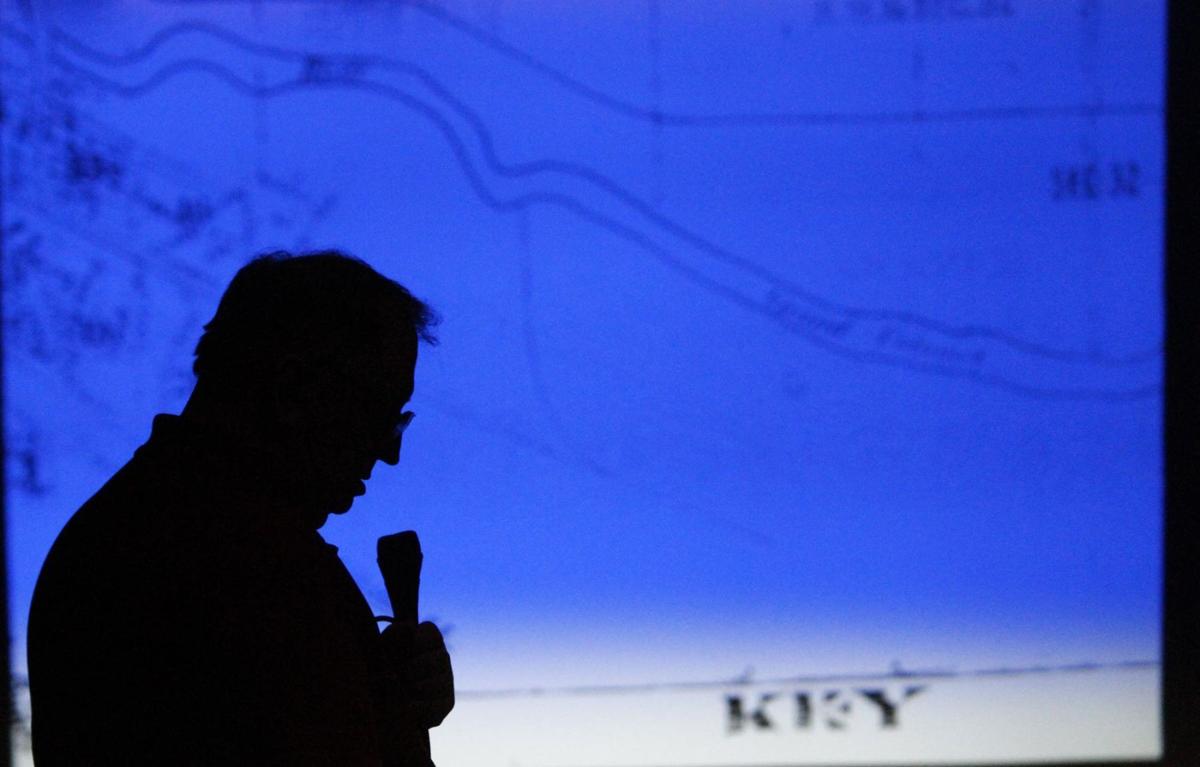 HAMMOND —  In the beginning of the 20th century, railroad tracks that criss-crossed the city helped create early manufacturing industries that provided jobs for an ever-growing number of workers, many immigrants from Eastern Europe and African-Americans from the South.
Through strikes, devastating economic downturns and world wars, those industries ebbed and flowed as did the lives of generations who called Hammond "home." Today, the city's largest employer is Franciscan St. Margaret Health.
That changing industrial landscape and its impact on the area's workforce isn't just history — it's also part of the Region's future. That was the sentiment Monday of those who attended the kickoff of the NWI Next community conversations at the Hammond Public Library sponsored by The Times Media Co. and the Hammond Historical Society.
Railroad tracks continue to be part of life in Hammond and create gridlock, said Pamela Hunter, who moved from Seattle to Hammond in 1968 and worked for American Steel Foundry.
"You cannot go down 169th Street without being stopped by trains," Hunter said.
During the entire 1-1/2-hour event, train whistles blew from tracks near the library, punctuating the continued presence of railroads in Hammond.
Tony Arduino, a member of the Downtown Hammond Council and a steelworker employed at ArcelorMittal's Riverdale plant, noted those railroads also signal economic development in this area.
"The CSX transports stuff east and west. There are bottle trains going to our Riverdale plant," he said. "They are both friend and foe — foe when you get stuck, especially here in Hessville. You have to set out early."
How the railroad track system was managed in those early days created negatives, said Kathy Powers, of the Dyer Historical Society Museum.
"The positive is what led this corner of our state, money coming out of the area to the rest of the state," Powers said, also pointing out that Lincoln Highway contributed to development of Northwest Indiana.
Transportation, especially being able to get employees to work and on time has long been a challenge and will continue to be in the future, said Alice Smedstad, of Crown Point, who worked in human resources for a number of corporations for decades.
"I worked at O'Hare. There was a lot of controversy when they put in the Blue Line. But some of the best employees worked there for 25 and 30 years and lived on the South Side," said Smedstad, a fourth-generation Calumet Region resident whose father was a steelworker.
Bringing the South Shore commuter railroad through to Dyer has become very controversial, Powers said.
However, she added, "Our children have lived in the East, in Baltimore and Boston. They have such nice transportation systems. It's wonderful to park your car and take the train."
Kara Greven, of Chesterton, said she is renovating her grandmother's four-unit apartment building in Whiting and only recently learned that rail tanker cars carry more than products from BP Refinery. They also transport cooking oils, a fact she learned from her boyfriend who is in the restaurant industry.
"We need to make railroads safer," Greven said.
In terms of the future, Gale Carter, a history teacher at East Chicago Central High School, said education needs to be more skills-driven, offering the kind of training Hammond Technical-Vocational High School once provided.
Understanding and using technology is vital and while not everyone needs to go to college, vocational training is essential, she said.
In addition, the aging population brings an increased need for health care services, Carter said.
"The gaming industry and entertainment can be a big draw (for the future)," she added. "Lake Michigan is such a great resource. There could be resorts along Lake Michigan."
Smestad immediately agreed enthusiastically.
"That's a great idea, if you took out the empty buildings along the lake and put in resort-style businesses," she exclaimed. "Those provide well-paying jobs."