WESTVILLE — The early years of Westville are rooted in a story of a woman who relocated here to keep her children after her husband died.
Miriam Benedict is buried in Westville at the former Union Chapel Cemetery along U.S. 6 that has bared her name since 1971.
She passed through the area from New York on her way to Illinois, where her husband later died.
At the time, Illinois law prohibited widows from keeping their children, so in 1829, she crossed back over to Indiana, said LaPorte County historian Fern Eddy Schultz.
"In an effort to keep her children, she came back to Indiana, where she was allowed to and raised her children here in Indiana," Schultz said.
Benedict, considered the first settler in Westville before LaPorte even became a county, provided for her family by living off the land like so many others did back then, and was still living here when she died Feb. 20, 1854, at age 66.
Westville, platted in 1851, was incorporated as a town in 1864, when it was a station and shipping point at the junction of two railroads.
Like so many other small towns, Schultz said the economy relied on people venturing over from surrounding areas to get supplies instead of making the trip by horse and buggy to LaPorte or Valparaiso.
"It was just a little village, but it served the people living around there," Schultz said.
In later years, steel mills and other industries began popping up throughout the area and residents had greater ability to commute to those locations to work and shop as the nation continued to develop, something that meant transition to Westville and many small towns.
"Everything changed when the automobile came into existence," Schultz said.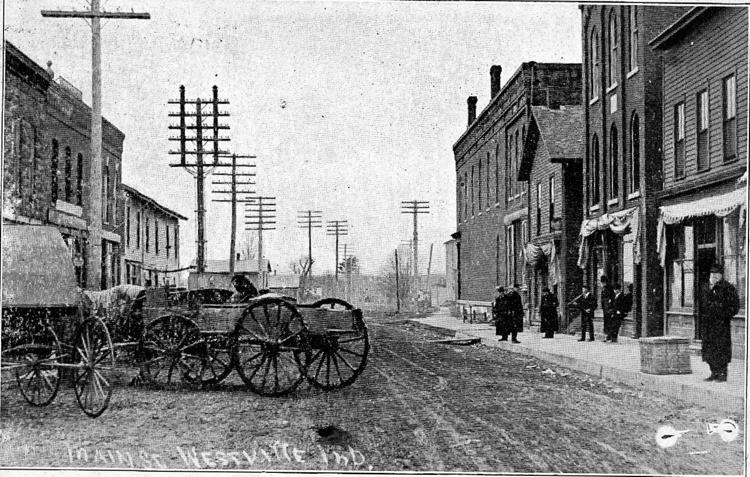 Westville, with a population of about 5,000, in some ways is still an agriculture community, but much of that segment of the economy is more prevalent to the south and east in communities like Union Mills and Wanatah.
The main part of the town just west of where U.S 421 still exists today, but after the highway came through, much of the community shifted closer to the major artery.
More job opportunities came to Westville when Beatty Memorial Hospital was built in 1951 to provide mental health treatment to more than 100 patients.
To ease prison overcrowding statewide, the hospital in the late 1970s became Westville Correctional Facility, now the town's largest employer.
WCF sits on more than 700 acres and contains minimum, medium and maximum security units housing over 3,000 offenders.
According to the Indiana Department of Correction, an estimated 2,400 offenders from the prison are returned to the community annually.
Westville for several decades has also been home to a major food warehouse now operated by Nash Finch Co. along U.S 421 and small truck stops but, for the most part, remains a small bedroom community.
Just north of Westville, Purdue North Central went up in the late 60's and through a merger with Purdue Calumet in Hammond both campuses will become Purdue Northwest this summer.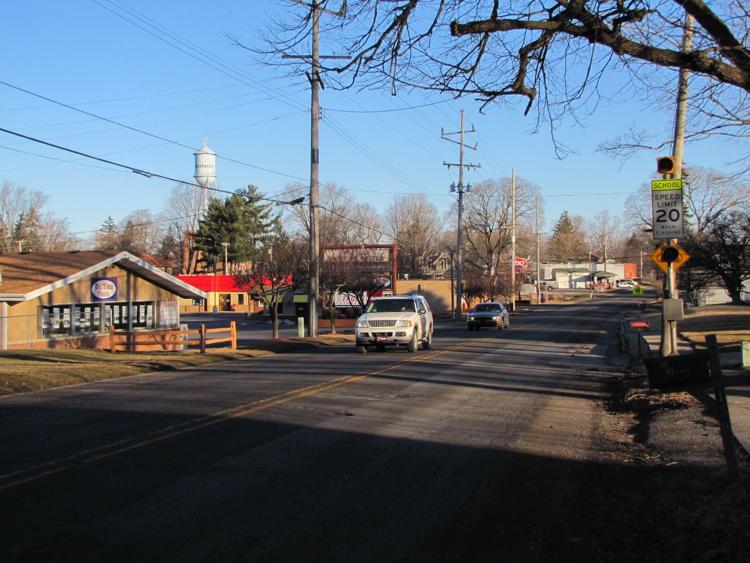 Historically, its biggest claim to fame, perhaps, was when the train carrying the body of president Abraham Lincoln stopped in Westville on its way to Michigan City and then to his final resting place in Springfield, Illinois.
Westville also made headlines from a large fire at the former Cam-Or oil refinery at U.S. 421 and U.S. 6 in the 1980s.
It's been a federal superfund site ever since, but in the near future could be removed from such distinction from an ongoing cleanup of the property, said Regina Ruddell, president of the Westville Town Council.
Polluted groundwater at the site resulted in the town relocating its wells to the north close to where the community's first water treatment plant was simultaneously built about 10 years ago.