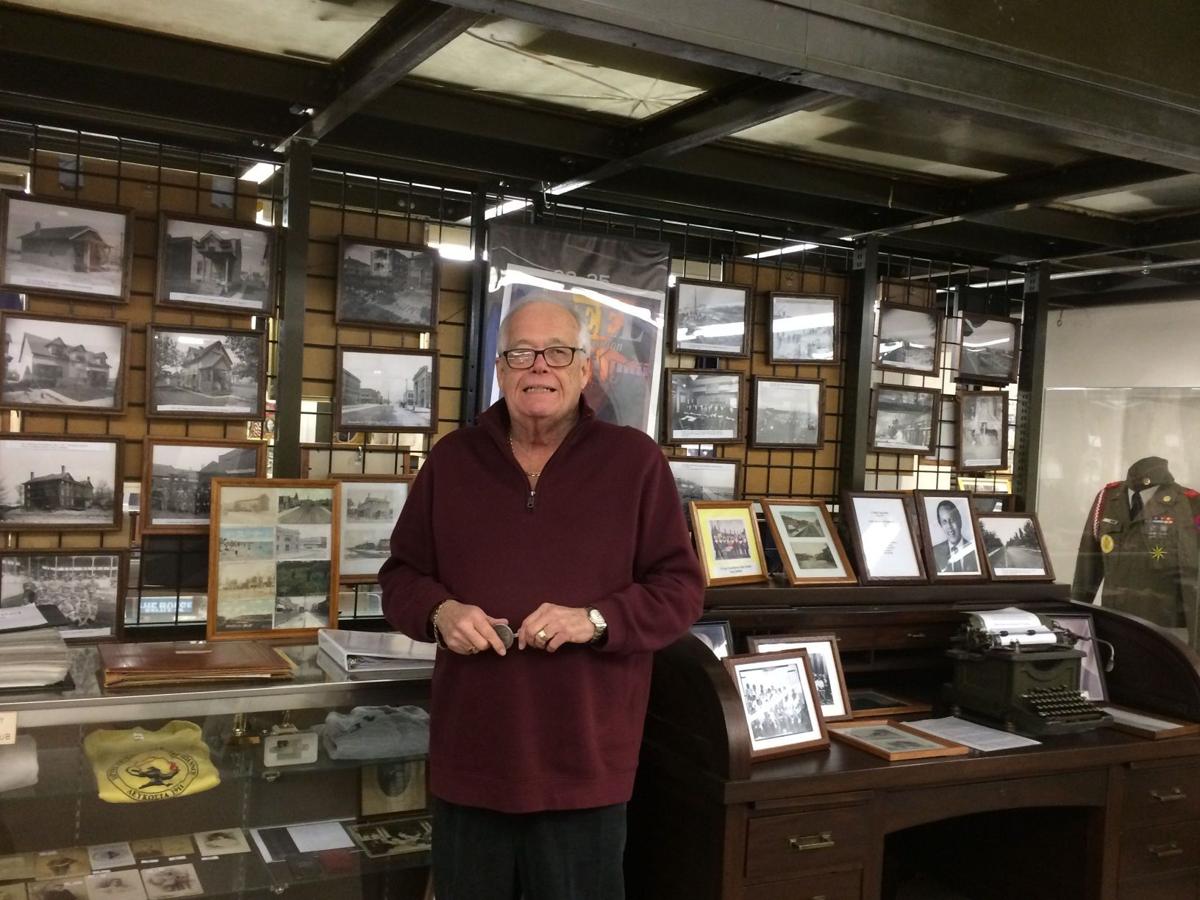 Bruce Woods and Fern Eddy Schultz have history running through their veins.
They've also got it at their fingertips.
Woods and Schultz are county historians. 
They're the go-to people when residents and visitors have questions about the past in their respective counties. For Woods, it is Lake County and for Schultz, it is LaPorte County. Both have served as county historians for more than two decades.
Until his unexpected death last month, Larry Clark served as Porter County historian for 17 years. Clark also served as the county's genealogist.
"County historians foster links between all of the historical organizations and history resources in a county, as well as serving as a connection with the Indiana Historical Society. And they do it all as volunteers because they love history," said Jeannette Rooney, assistant director of local history services for the Indiana Historical Society. The IHS officially appoints county historians.
Rooney said the county historian program is a joint endeavor of the IHS and the Indiana Historical Bureau. The two groups will work with local Porter County historical societies to nominate and appoint Clark's replacement.
"County historians know what the resources are and where to find them. They tell the stories that are often forgotten or misremembered and they promote local history," Rooney said.
For both Woods and Schultz, their family's histories are deeply rooted in their respective counties. Their own history in their home county sparked a passion to learn, preserve and pass on what they know to others.
"I don't think I gave much thought to it," Schultz said about her passion for history. "It is just pretty much an interest. My parents were very history oriented. My family came here when LaPorte County was just 2 years old."
For Woods, it was pretty much the same. His great grandfather, Bartlett Woods, was considered the "grand old man of Lake County."
Woods said he first became interested in 1967 when he and his father attended his second great uncle's 100th birthday party. It was sort of an epiphany and the eagerness to learn about the past never stopped.
Woods said he wanted to be a history teacher until he was advised that there would be more job openings for an English teacher. He went on to teach English at Merrillville High School, but his passion for history never waned.
Woods has been president of the Lake County Historical Society since 1979 - coincidentally a post his great grandfather held a century earlier. He's also director of the Lake County Historical Museum.
Being county historian, said Woods, is a lot like teaching.
"You are a coach and you know where to send them for the information," he said, adding he receives queries from local folks as well as from across the country. "I am the go-to person for the county's history. If I don't remember, I know where to go for it (the answer)."
"Pretty much all my time is put into this (county history)," said Schultz, who is also a member of the LaPorte Historical Society and spends much of her time at the society's museum. She's also penned a few books about the county's history and writes weekly columns.
"I try to tell people something about our history they didn't know. I like to unearth and share the unique with people," said Schultz, adding she's a "stickler" for documentation.
"I like digging into the facts and verifying," she said. "I just want to know."
Both Woods and Schultz said they also have a passion for passing on their respective county's history, whether through answering questions, in writings or giving tours at their respective county museums.