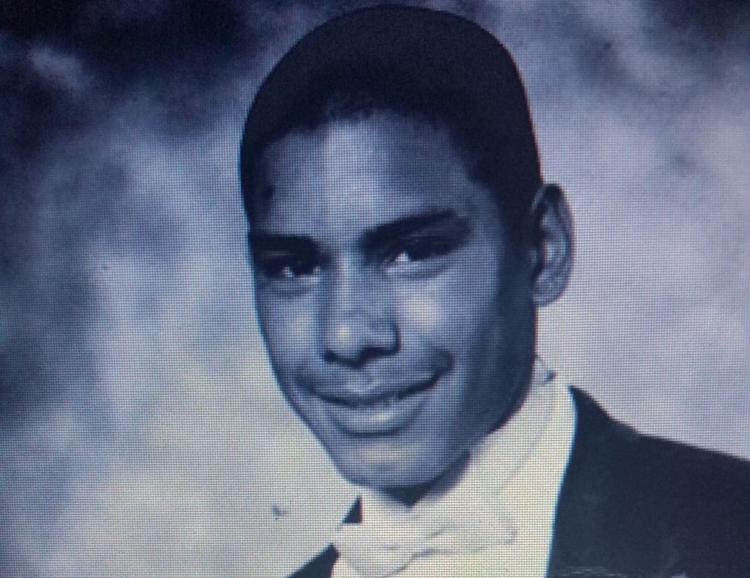 EAST CHICAGO — On the 18th anniversary of her brother's killing, Nora Ferrer began making her round of calls to law enforcement officials.
Her brother, Alexander Martinez, was shot to death Jan. 11, 1998, in East Chicago's Marktown neighborhood. An autopsy later determined he was shot in the chest, neck, left forearm and left hand.  
It took more than 10 years for a murder charge to be filed in the homicide, but the suspect has since been on the lam. 
Ferrer and her mother, Beatrice Martinez, said they aren't giving up on seeing Javier Oropesa prosecuted. The family is trying to raise reward money, create an enhanced photo of Oropesa to reflect how he would now look and wants to get him listed on area most wanted lists. 
"Hopefully now at this point, you see we aren't going to stop," Ferrer said. "We aren't going to give up on finding this guy."
Ferrer said there were rumors that Oropesa, who also went by Francisco Oropesa, for years traveled frequently between Mexico and Northwest Indiana. She last heard he could be living in the Mexican state of Jalisco.
Bob Byrd, public information officer for the Northwest Indiana Major Crimes Task Force, said there is momentum within law enforcement officials to find Oropesa and to determine if he can be extradited to Lake County.
Shannon Robinson, supervisory inspector for the U.S. Marshals Service, said there is an agent assigned to the case, but couldn't provide details about the investigation. 
Ferrer's journey to seek justice for her brother has led her to create a nonprofit organization, secure a wanted billboard and continue to push police to not give up on the case.
"It's the right thing to do," she said. "We are willing to do that much to fight for (Martinez), for his justice. We have a lot of hope that he's going to get caught."
Ferrer last saw her brother the night of Jan. 10, 1998, when she picked up her son, whom he was babysitting.
Martinez, 20, was supposed to watch a Chicago Bulls game with his girlfriend, but he had spent time at a friend's home drinking alcohol. He eventually made his way to his girlfriend's home where the two were heard arguing outside of a home early Jan. 11, 1998, in the 400 bock of Grove Street, according to the affidavit. 
Oropesa is said to have approached Martinez, tapped him on his back and pointed a gun at him. Martinez was heard asking Oropesa what he was going to do with the gun and telling Oropesa that he couldn't fight.
Oropesa fired four to five times at Martinez, according to the affidavit. 
A witness years later told police Oropesa had showed him cocaine and said he was going to kill Martinez, according to the affidavit.
One witness speculated Oropesa killed Martinez because he was jealous of him, while another thought it involved drugs and another theory is that Oropesa thought Martinez had robbed him, according to court records. 
When East Chicago police originally investigated the slaying, witnesses were allowed to go to a club rather than questioned. 
The original detective, Joe De La Cruz, was later sentenced to prison in the city's sidewalks-for-votes scandal. The first responding officer, Eligah Johnson, pleaded guilty in 2005 to trafficking cocaine. 
The case was revisited after former East Chicago Police Chief Gus Flores allowed a detective to work on the case. 
Ferrer said she likes to think that her brother's homicide contributed to a stir that created changes within the Police Department. 
Ferrer said she's gone through a rollercoaster of emotions since her brother's homicide. Still, if she ever faces Oropesa, she plans to tell him that she forgives him.
Beatrice Martinez said she awaits the day when she can ask Oropesa directly why her son was killed. Her husband, Abraham Martinez, died waiting to see the case come to a close. 
"We won't stop until we get the justice that is deserved for my son and for our families," Beatrice Martinez said.