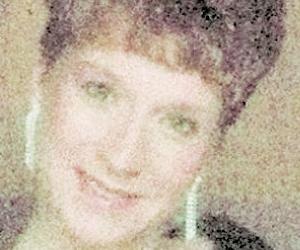 At first, the disappearance of Lorraine Kirkley was a missing person's case.
Her husband, Robert, came home from work July 21, 1999, and found the lights on and the garage door open. His 34-year-old wife, a registered nurse, and her emerald green 1994 Ford Explorer were missing.
Robert Kirkley would later testify that normally his wife left the house neat and clean before she worked her shift at Porter Memorial Hospital, returning to their Valparaiso home around 5 p.m. Her husband also found lingerie had been pulled from a dresser drawer in the bedroom and a bloody knife in the sink.
Lorraine Kirkley's burnt-out car showed up a few days after she went missing.
David Malinski, who also worked at Porter County Hospital as a physical therapist and lived with his wife in Chesterton, seemed an unlikely suspect — a former high school football star with no prior criminal record. But Malinski's wife, who was out of town when Lorraine Kirkley was abducted, knew that her husband had burglarized Lorraine Kirkley's house in the past. Malinski's wife went to the police, and he was questioned and arrested.
Police and prosecutors theorized later that he had a fixation on Lorraine Kirkley, but it was difficult to get a conviction without a body. That changed after photos of Lorraine Kirkley being sexually tortured surfaced, shown by Malinski to a jailhouse snitch. Investigators believed the photos were taken at the Malinski's home.
Malinski denied that he murdered Lorraine Kirkley until six years later when he confessed to the crime. He told the police where he had buried Lorraine Kirkley's body, hidden until then on property owned at one time by Malinski's father.
Her body was identified using dental records and an autopsy confirmed that Lorraine Kirkley had been strangled and fought with her attacker.
Four hundred people attended the funeral when she was laid to rest at the Fulton Baptist Temple in Fulton, Indiana.