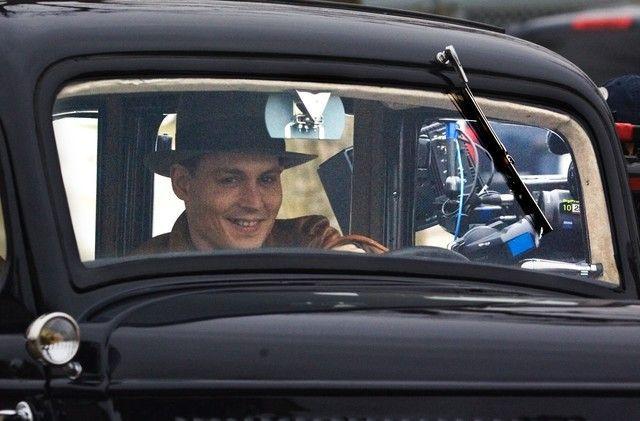 In case you missed it, John Herbert Dillinger who figures so prominently in Lake County folklore, was born on June 22 and was shot to death by police in front of the Biograph Theater on Lincoln Ave. in Chicago on July 22, just a month after his 31st birthday. He is known for having robbed 24 banks and 4 police stations. He became particularly famous in Northwest Indiana for his escape from the old jailhouse in Crown Point, which now houses a museum dedicated to Dillinger and other Depression-era gangster memorabilia.
Dillinger interest spiked in 2008 when Michael Mann, directed, produced and wrote a screenplay based on the book "Public Enemies" by Bryan Burrough. In the interest of authenticity, Mann trucked cast and crew all over the country including Wisconsin and Indiana. Mann also hired "real" Times' journalists Don Asher, Phil Potempa and Jim Jackson, to pretend to be reporters in 1933.
But the truly amazing part of the saga was that Johnny Depp, who starred as Dillinger, drew thousands of fans to the square in Crown Point during a series of freezing cold days in March shook hands and signed autographs each time he appeared outside.
When the movie was released July 1st the following summer, it was kind of a dud. Depp has personal magnetism for sure, but his power eludes him when he's cast as the romantic lead. And with Marion Cotillard, a beauty who won an Oscar for her portrayl of Edith Piaf the following year, the Dillinger character Depp played defaulted to the handsome, dashing, male Robin Hood prototype.
But we will always remember "Public Enemies" and Johnny Depp as John Dillinger fondly here in Northwest Indiana. A good time was had by all.