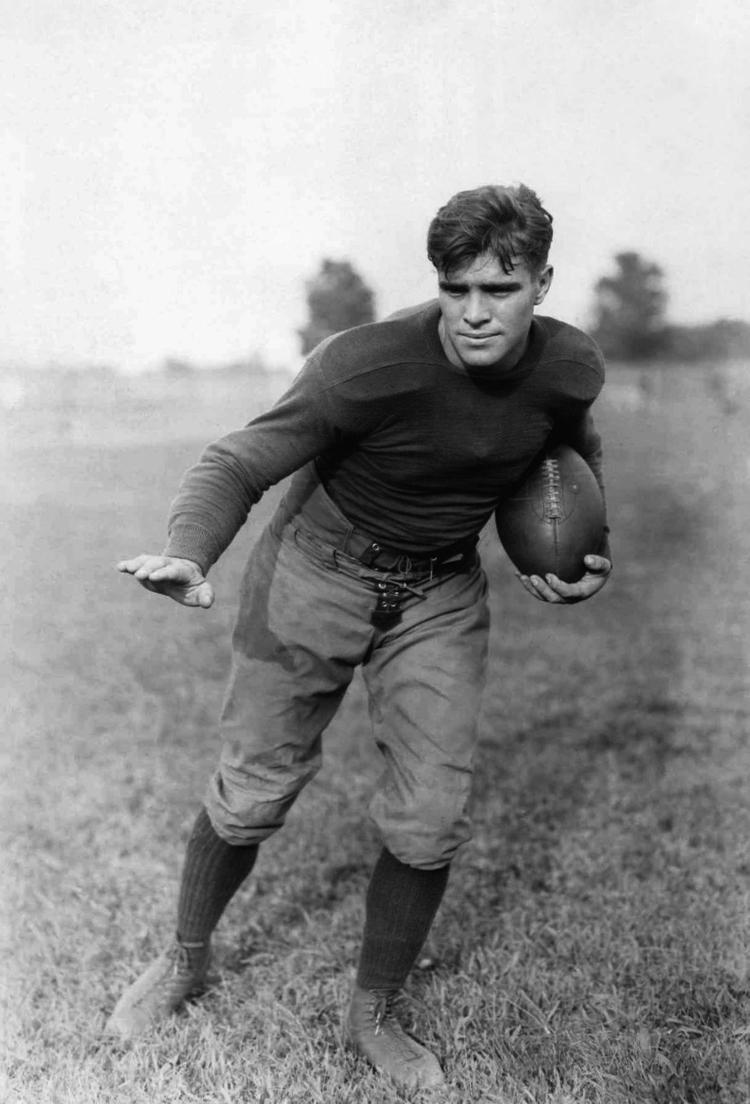 John "Jack" Chevigny is a Notre Dame legend who now is on the South Shore Wall of Legends at the Indiana Welcome Center in Hammond.
He scored the touchdown for Notre Dame that inspired the Ronald Reagan line, "Win one for the Gipper," in honor of Notre Dame football legend George Gipp. "That's one for the Gipper," Chevigny is said to have yelled as he crossed the goal line.
Chevigny was born in Dyer and graduated from Hammond High School. At Notre Dame, he was one of coach Knute Rockne's best blocking backs in the 1920s.
Chevigny served as an assistant football coach under Rockne from 1929 to 1931. Notre Dame was undefeated those two seasons and won the national championship both years. After Rockne was killed in a plane crash, the year Chevigny received his law degree, he left Notre Dame to coach the Chicago Cardinals one season. The Cardinals record was 2-6-2 that year.
The next season, he was head coach at St. Edwards University, then the University of Texas in 1934. His Texas Longhorns team defeated Notre Dame, 7-6.
Chevigny left his coaching job to become deputy attorney general in Texas, then worked in the oil industry.
He tried to enlist in the U.S. Army during World War II but was rejected because of a football injury. He was then drafted at age 36. He was in the Army only a matter of months before receiving an honorable discharge so he could serve in the U.S. Marine Corps Reserves.
Chevigny coached the Camp Lejeune Leathernecks — he had renamed the team — to a winning record before requesting overseas duty.
He was killed in action while serving as a Marine during the early days of the invasion of Iwo Jima. Chevigny is buried in Honolulu, Hawaii.