These front page of The Lake County Times are from March 1918. See what was in the news a century ago.
March 30, 1918: Hammond Craftsmen Show Amazing Spirit And Zeal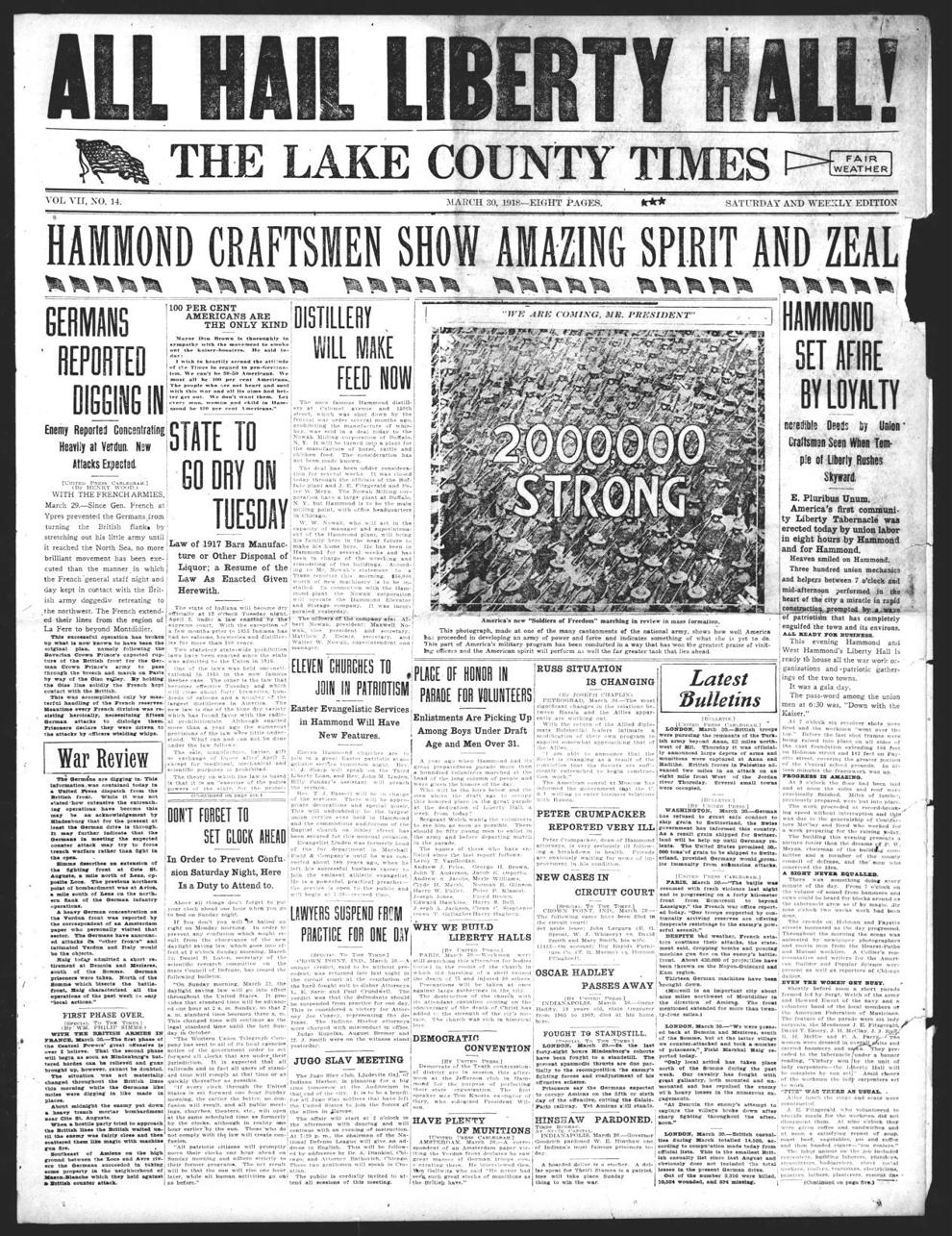 March 29, 1918: Men, Be All Ready At Liberty Hall 7 A.M.!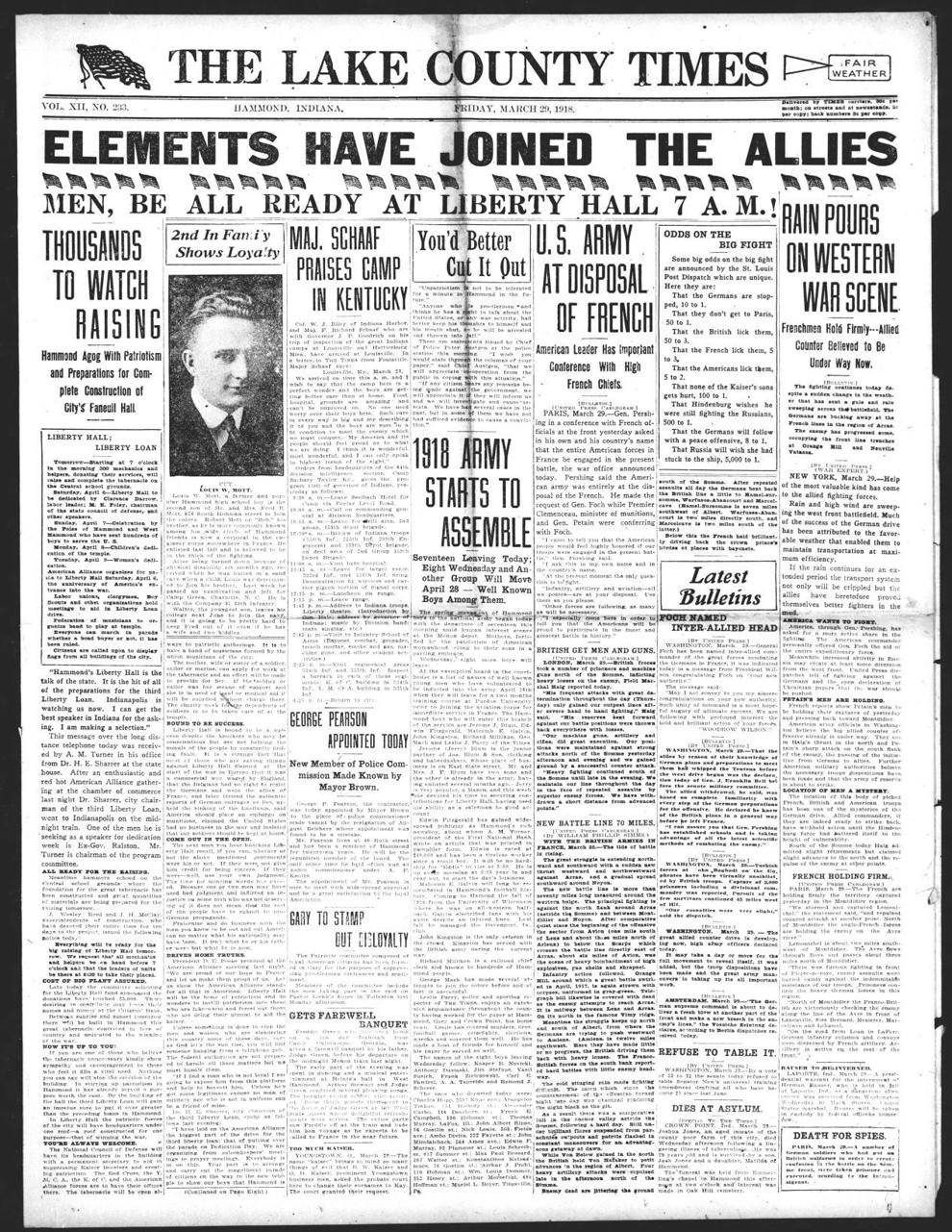 March 28, 1918: Decision of Gigantic Battle May End War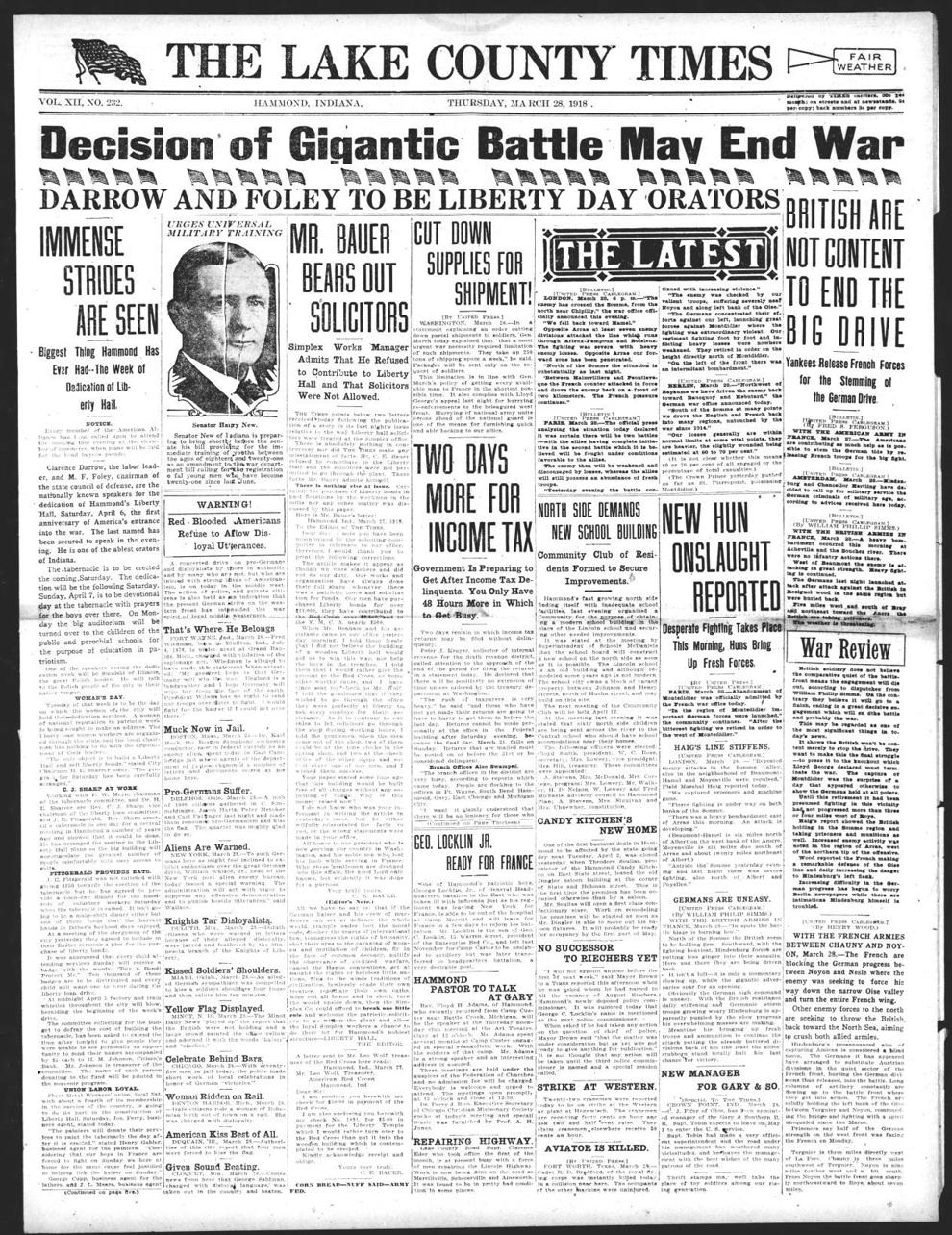 March 27, 1918: Wagging Tongues Set Farm Towns by Ear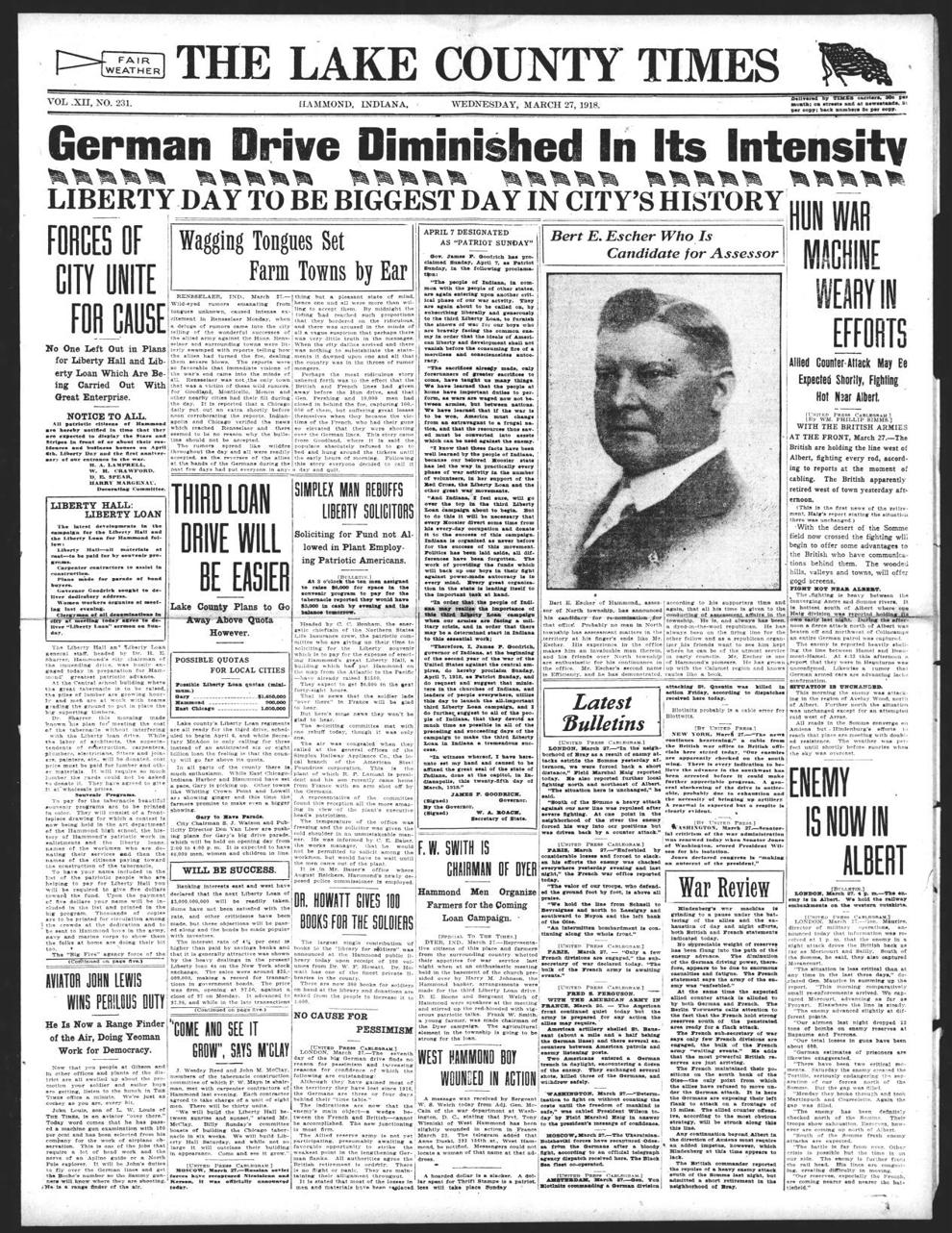 March 26, 1918: Kaiser's Picture Bad Thing To Have In House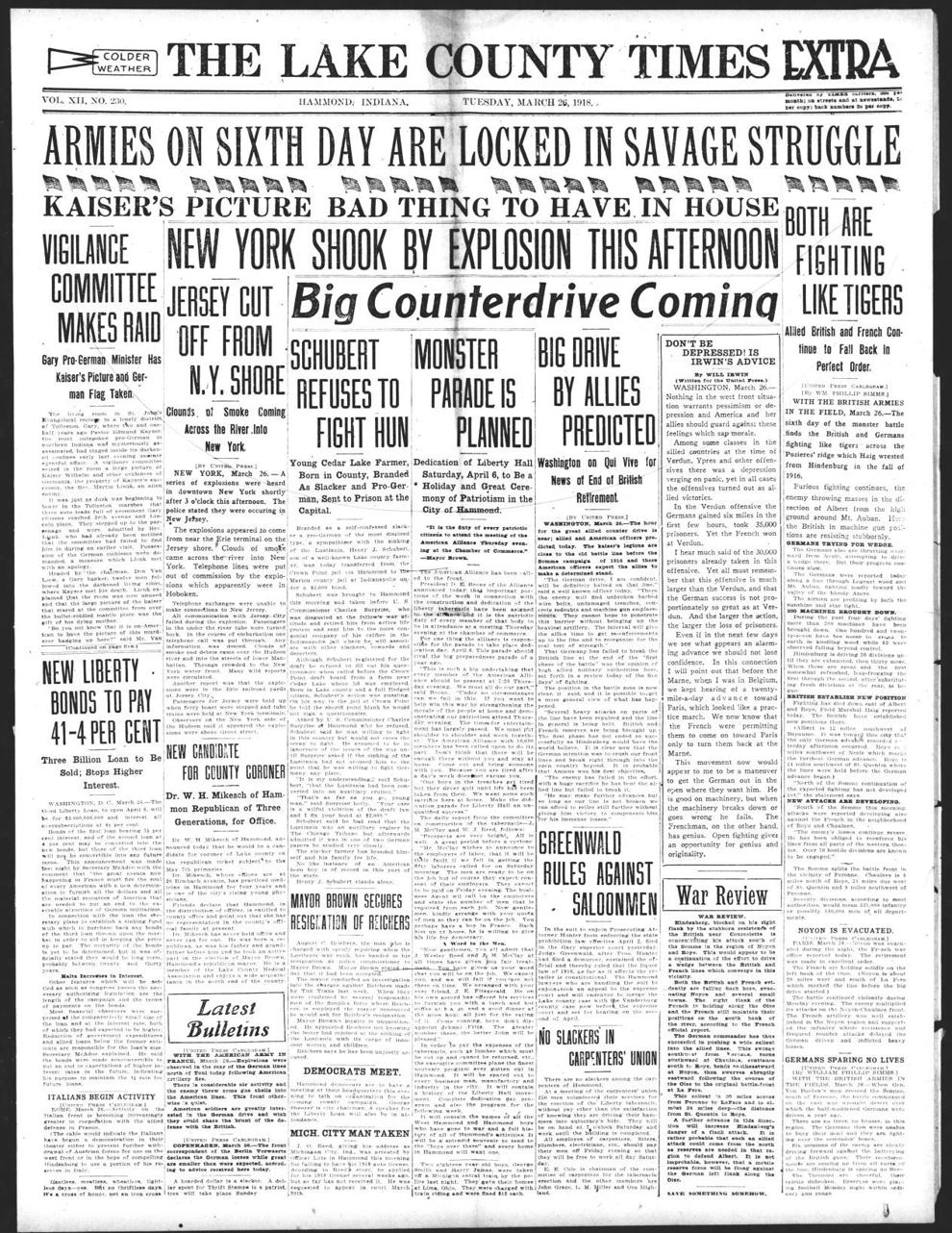 March 25, 1918: Armies Half Stripped Fight To Exhaustion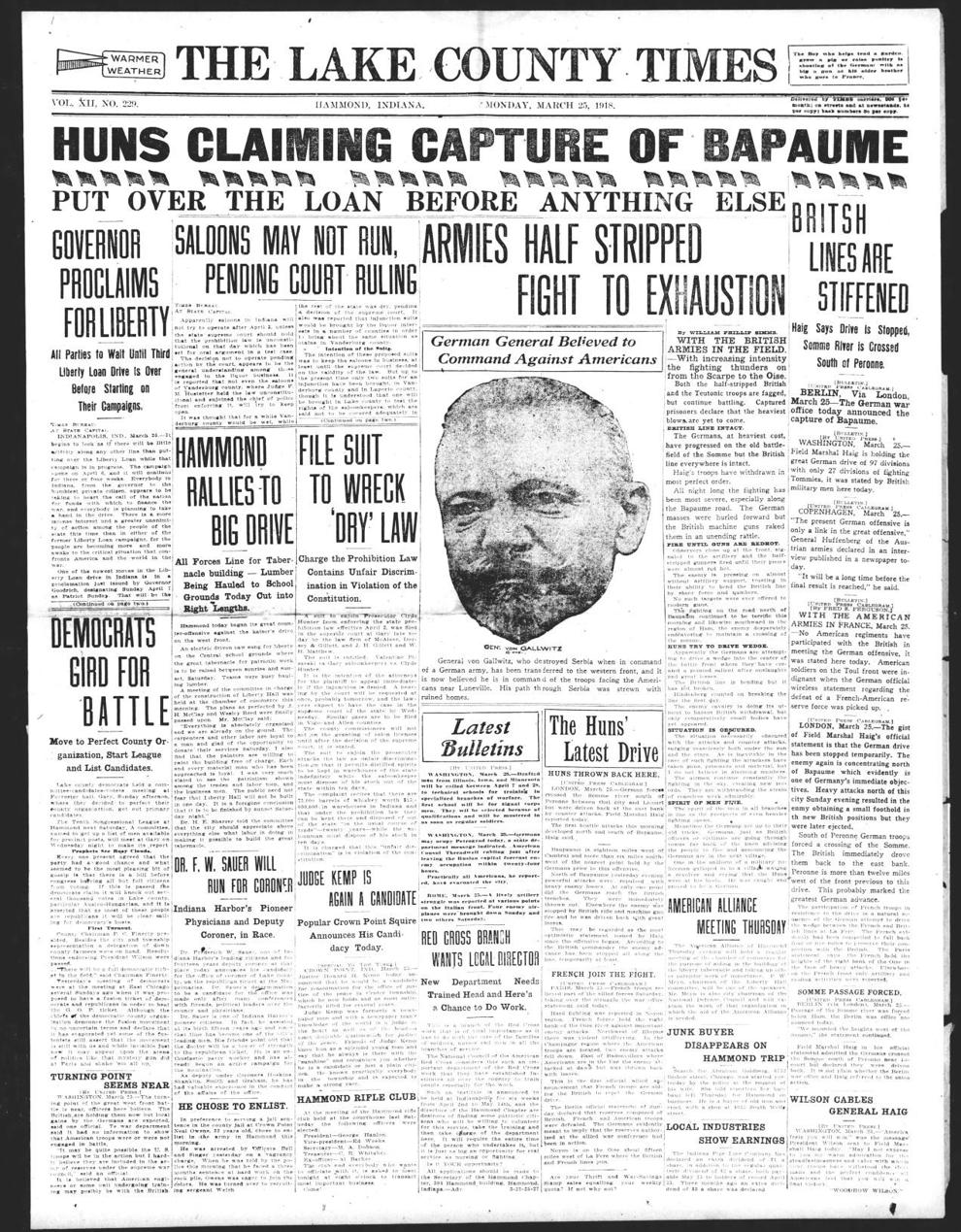 March 23, 1918: 200,000 Are Lost In Fearful Battle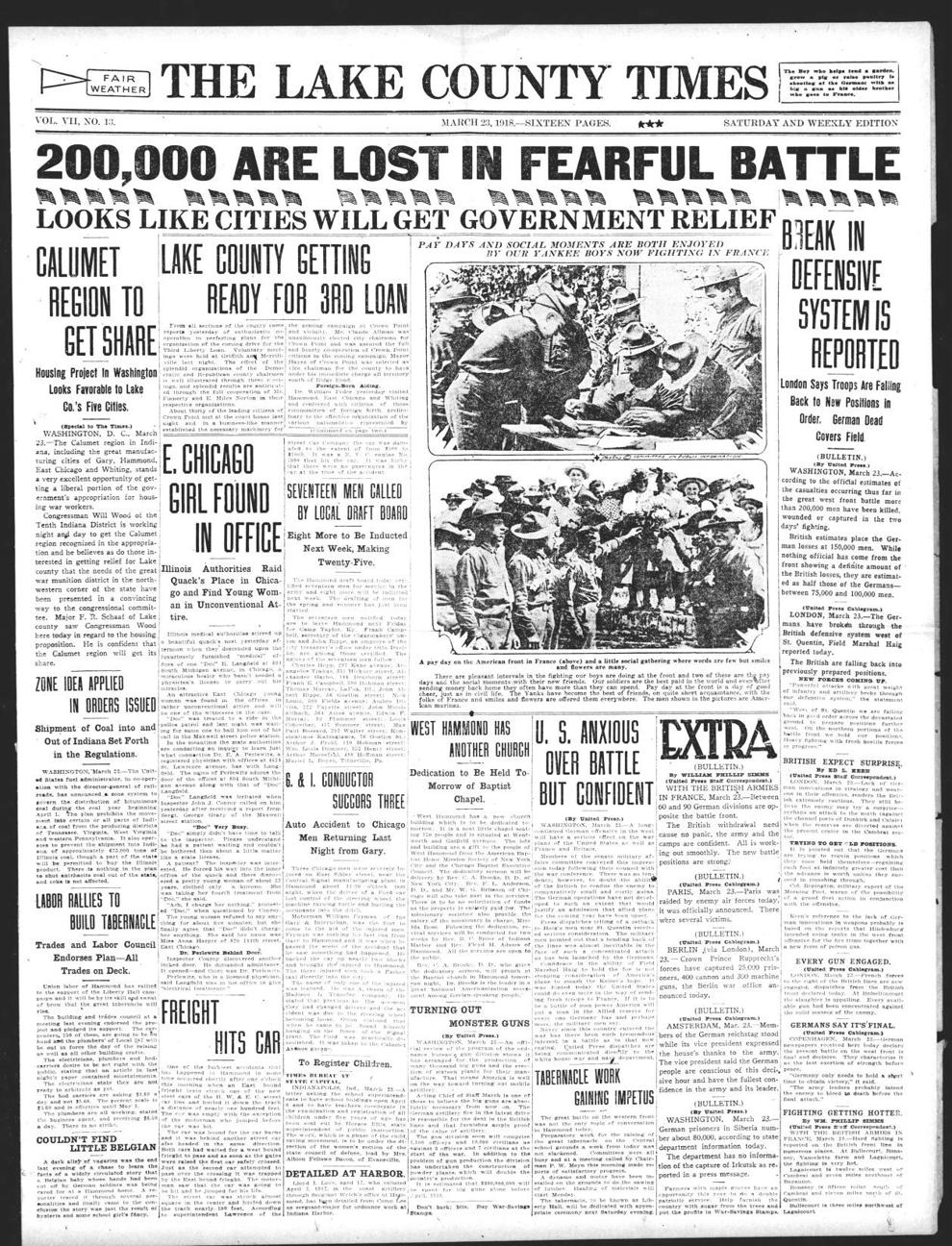 March 22, 1918: New York Is Preparing For German Air Raids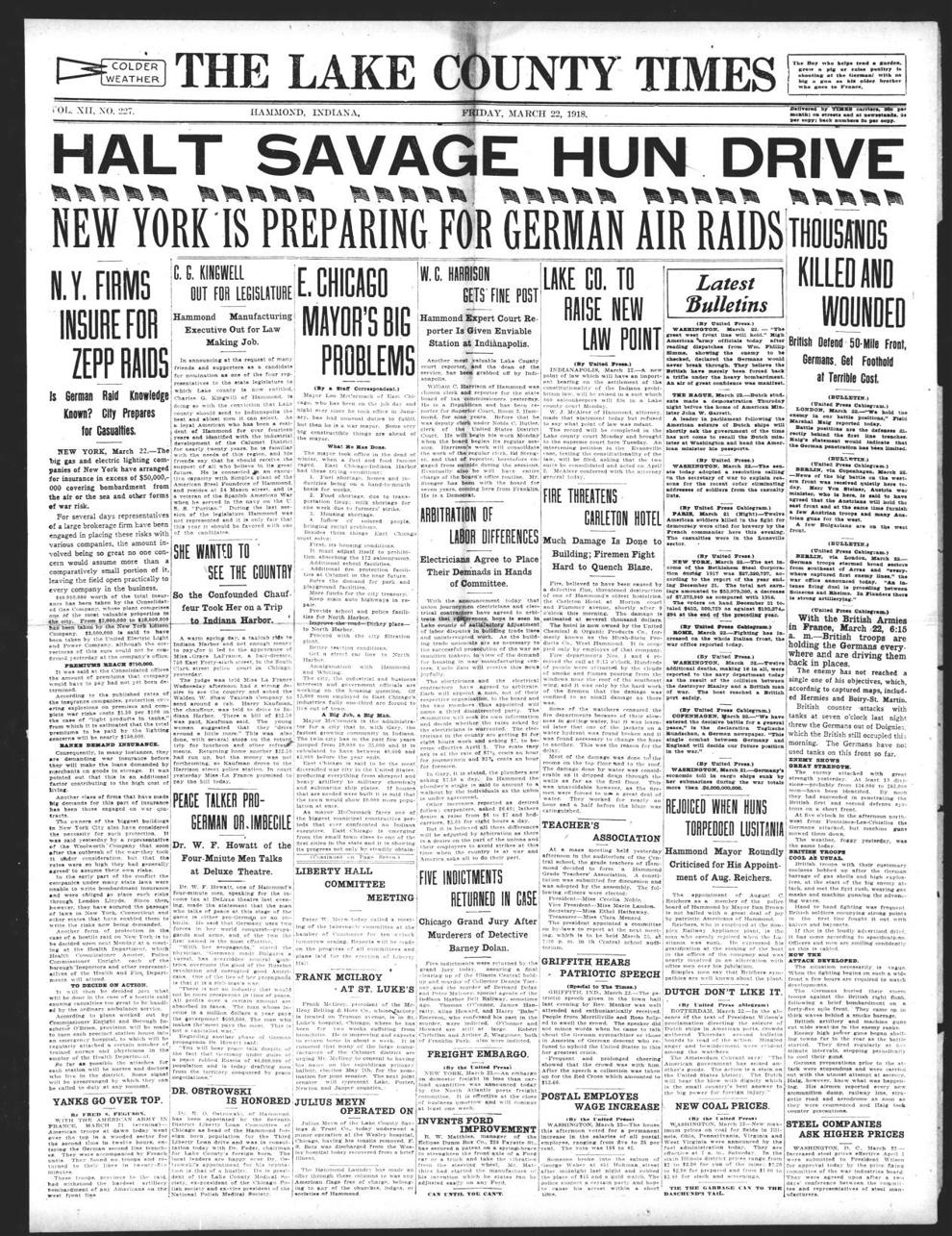 March 21, 1918: Hammond Sounds The Knell Of Prussianism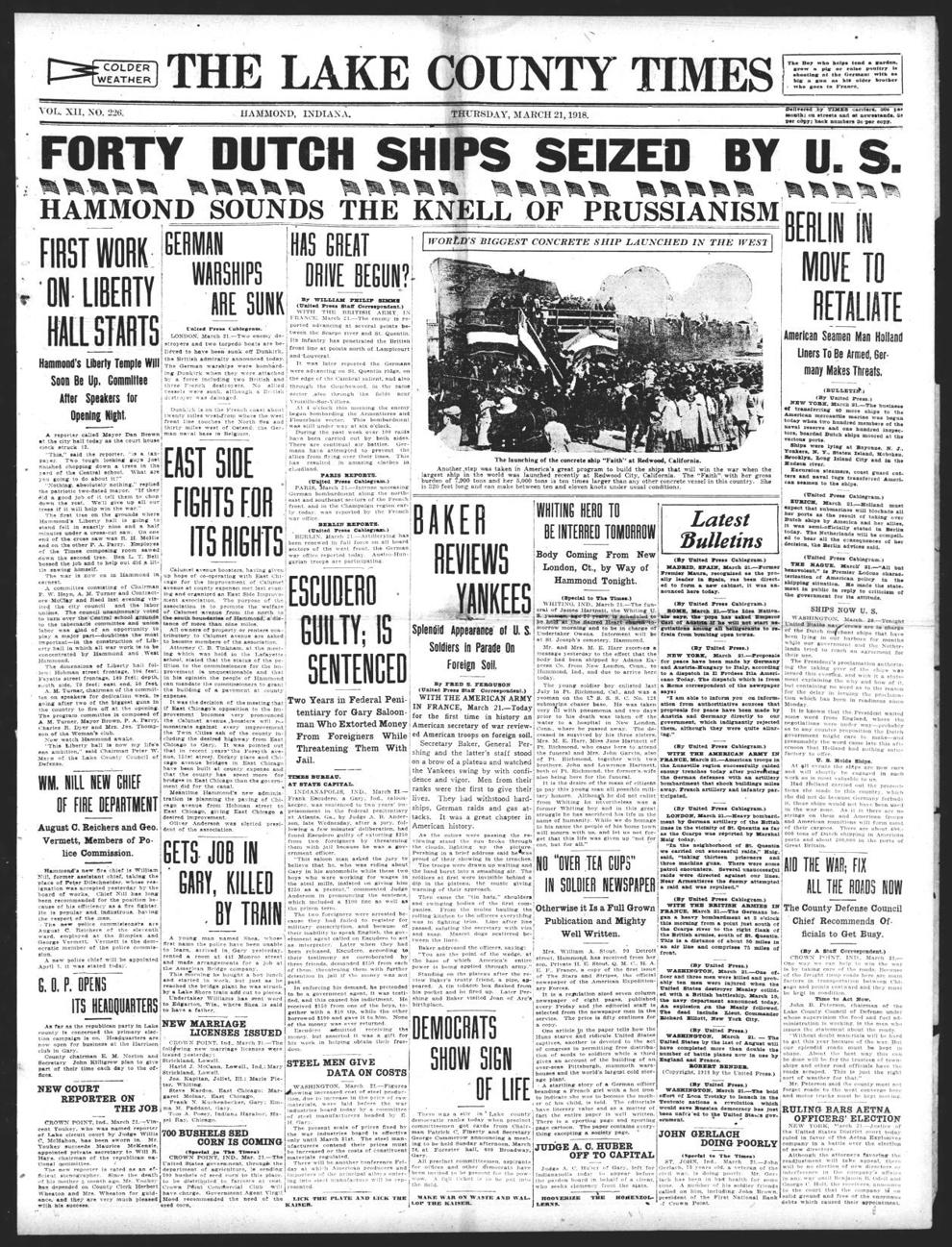 March 20, 1918: Local Man Made Secretary To National G.O.P. Head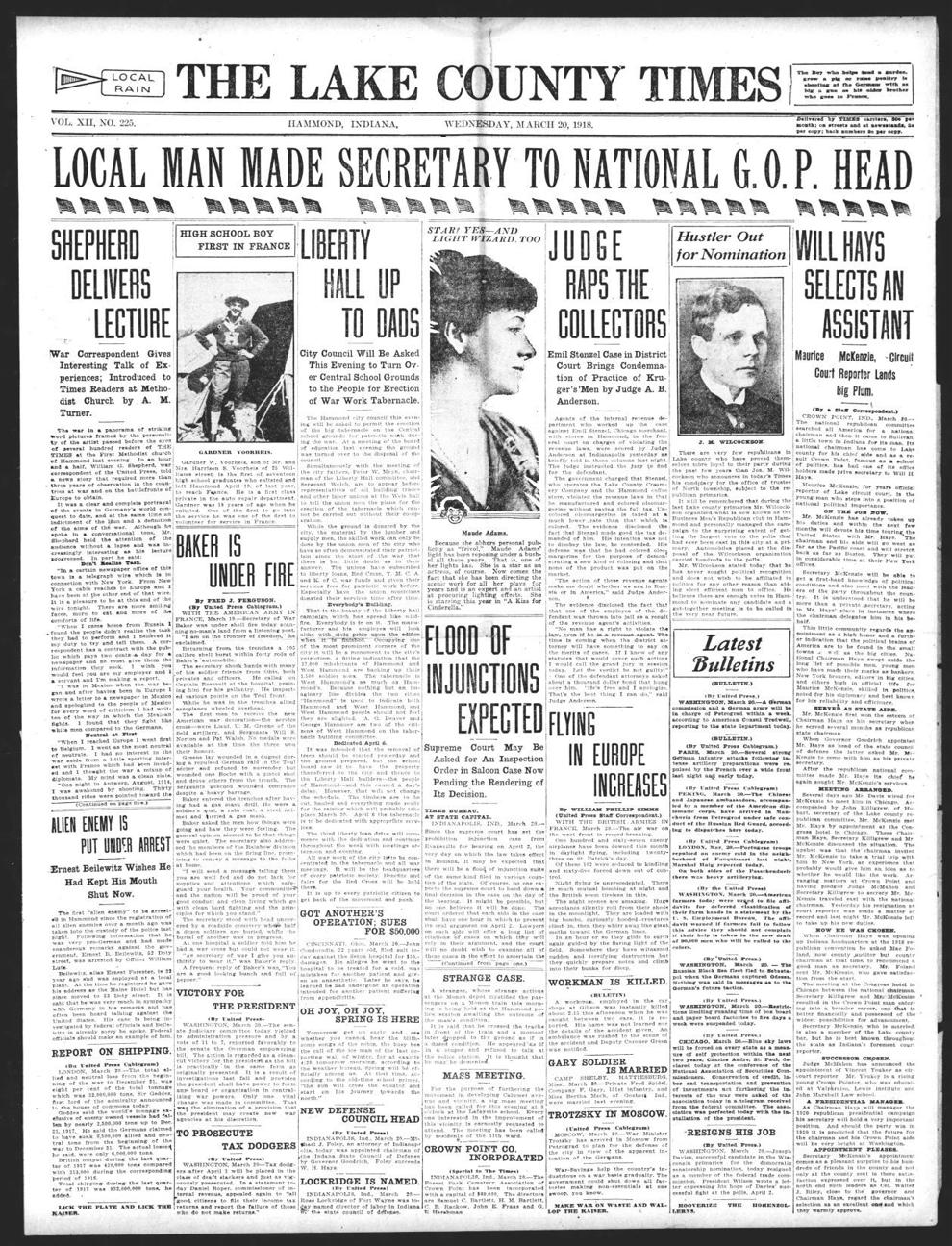 March 19, 1918: Is German Air-Craft Raid Here Possible?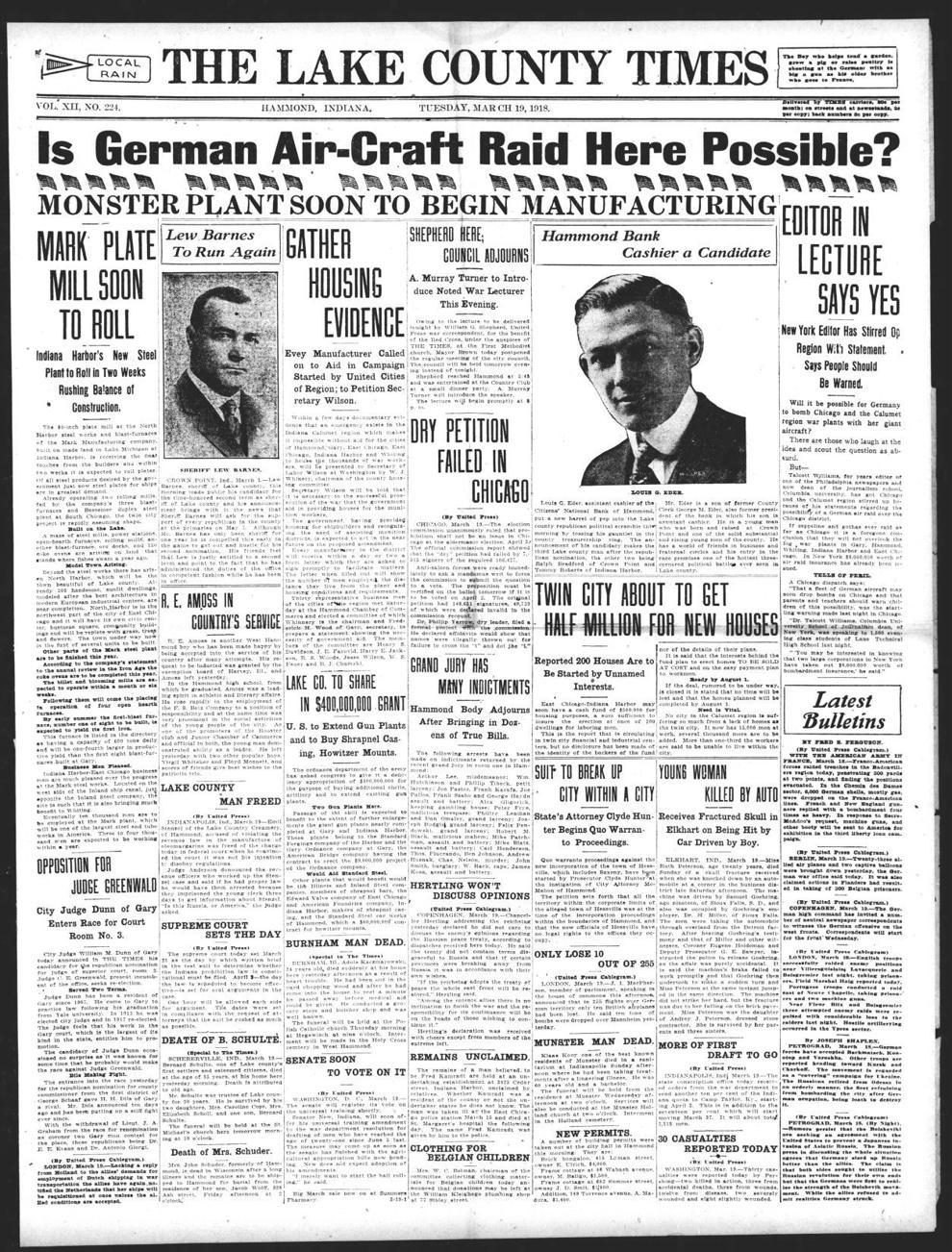 March 18, 1918: Letter Comes From Dead Soldier In France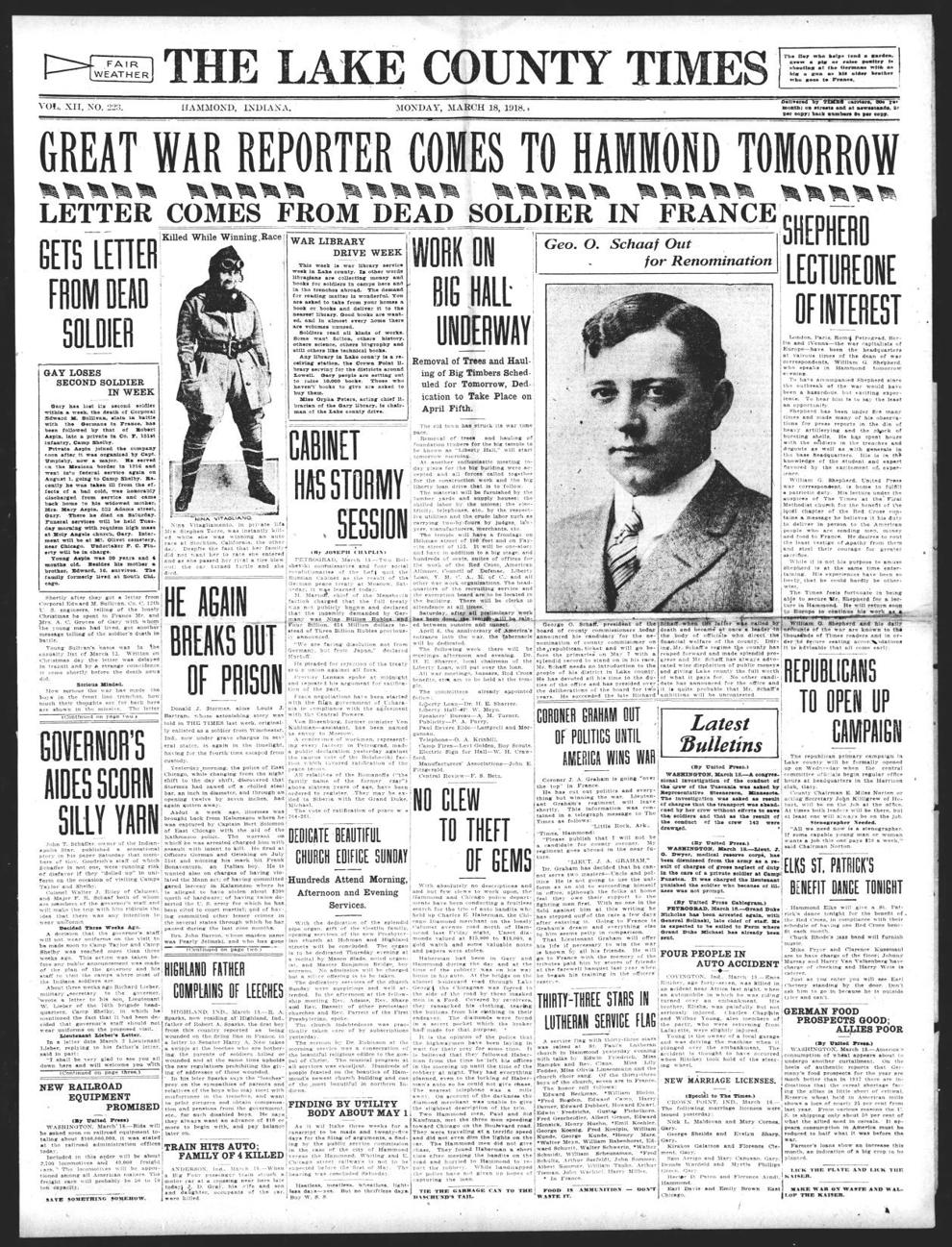 March 16, 1918: State Inspector Is Arrested At Graveside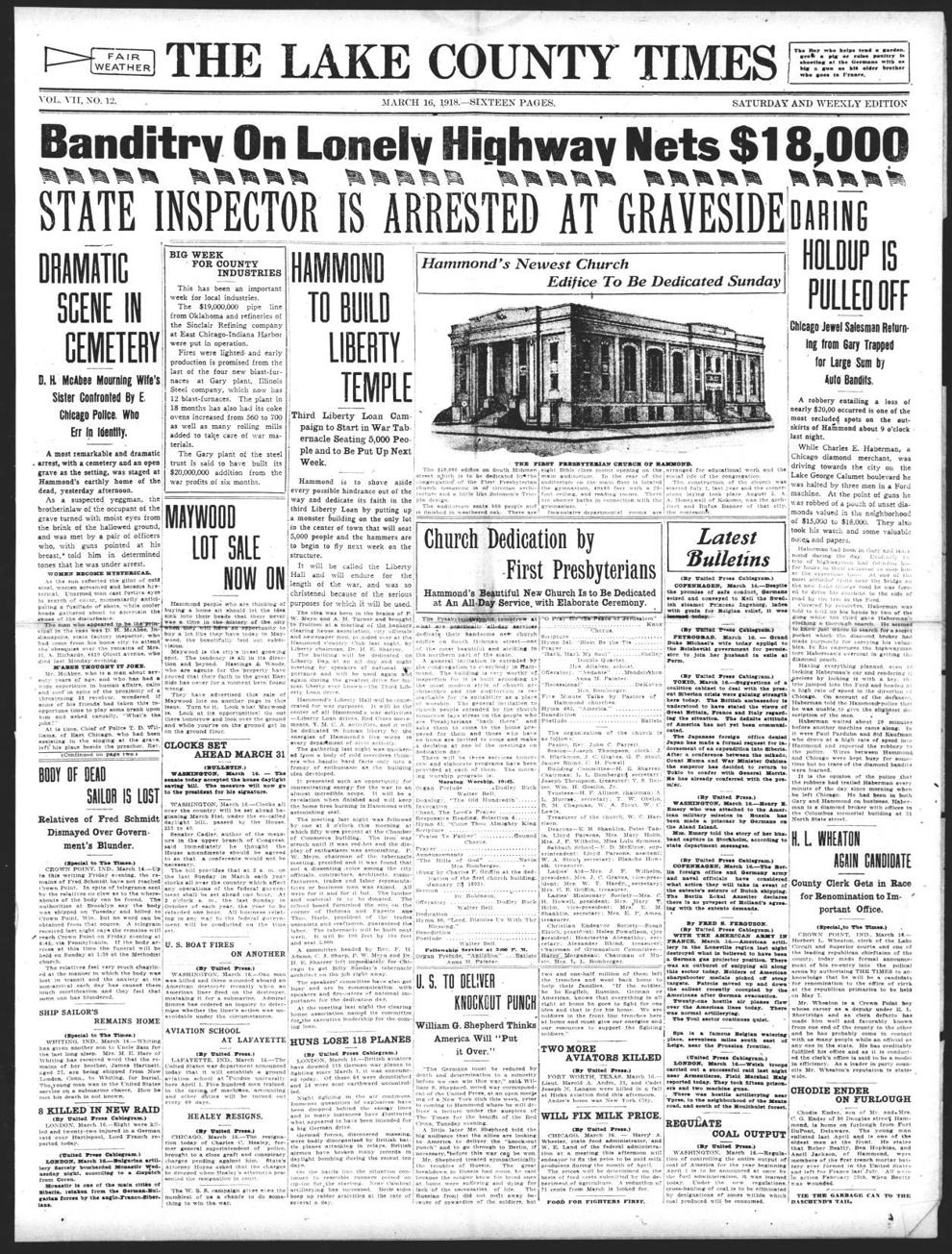 March 15, 1918: Robertsdale Is Booming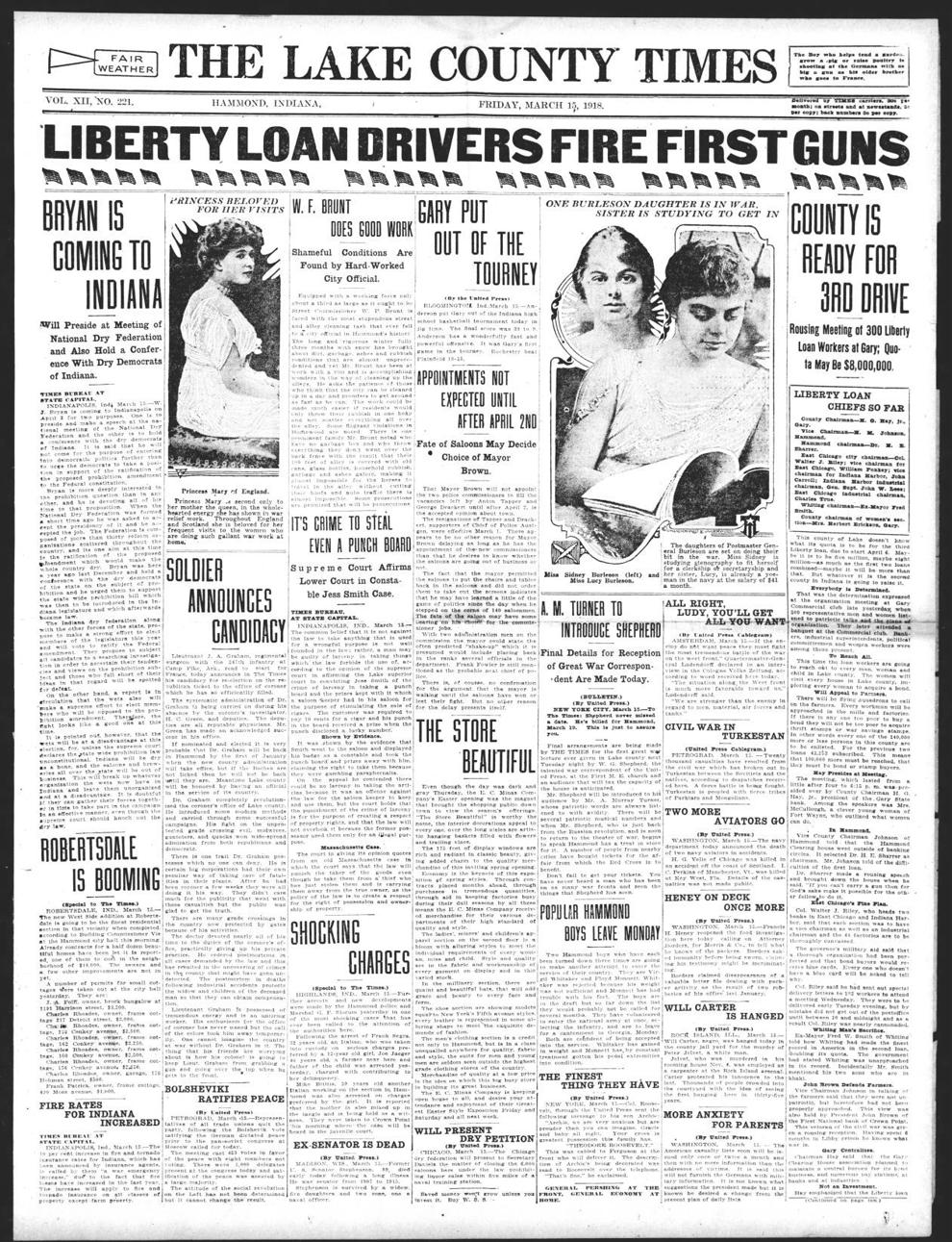 March 14, 1918: Little Mother Finds Happiness At Last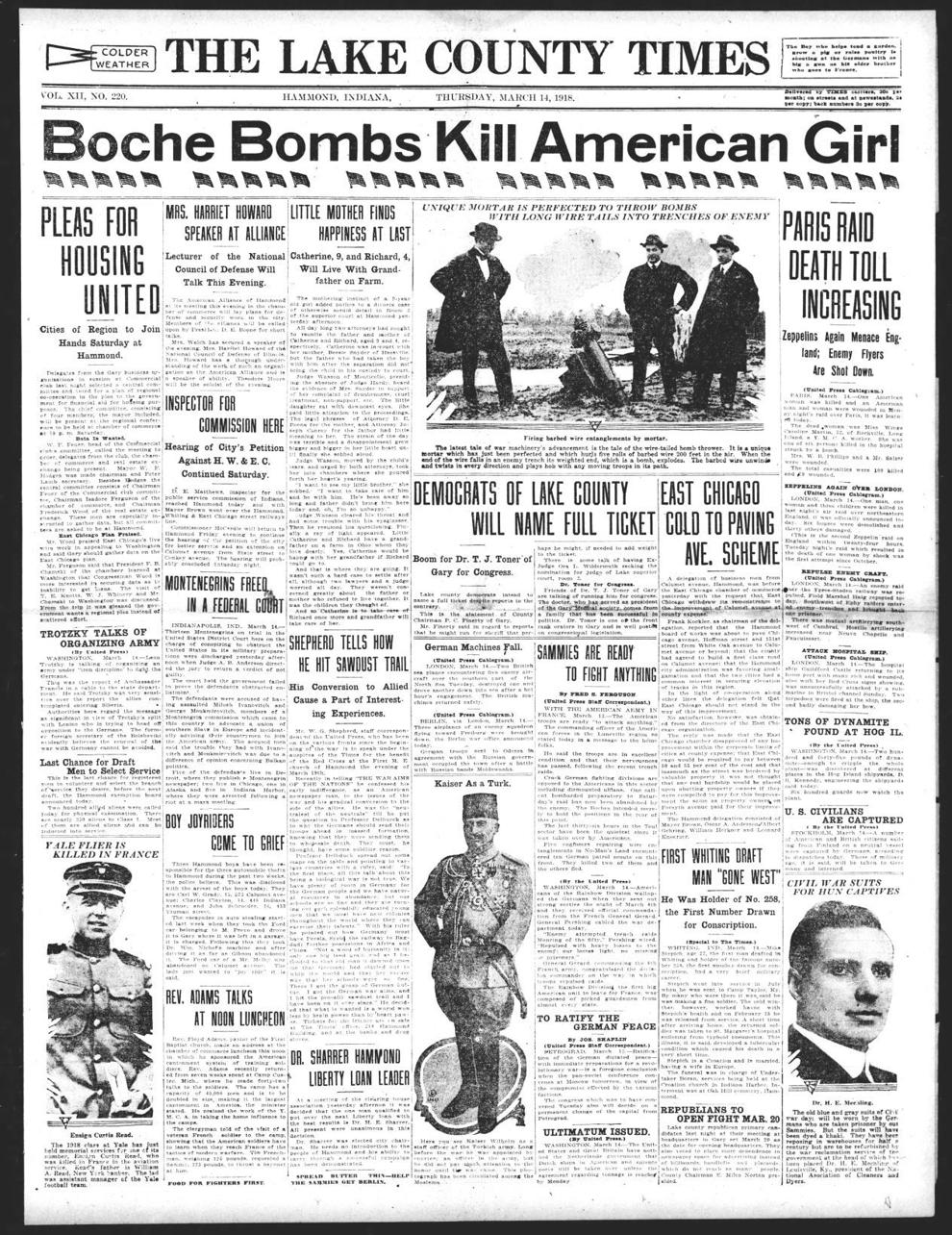 March 13, 1918: This Is An Example For Hammond Girls
March 12, 1918: How Dolan Met Death Told in 3rd Degree Quiz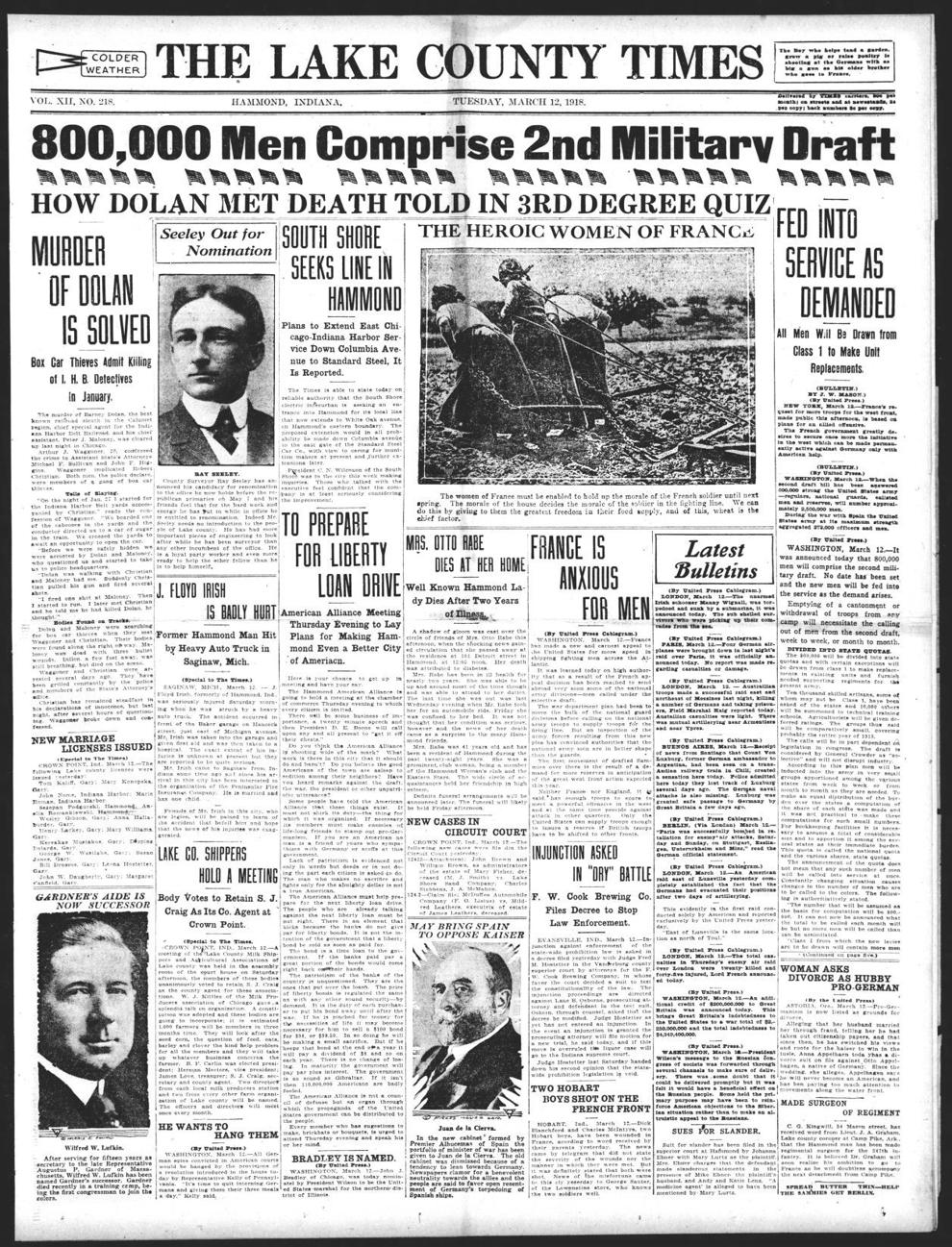 March 11, 1918: Astounding Career of Soldier Ends In Jail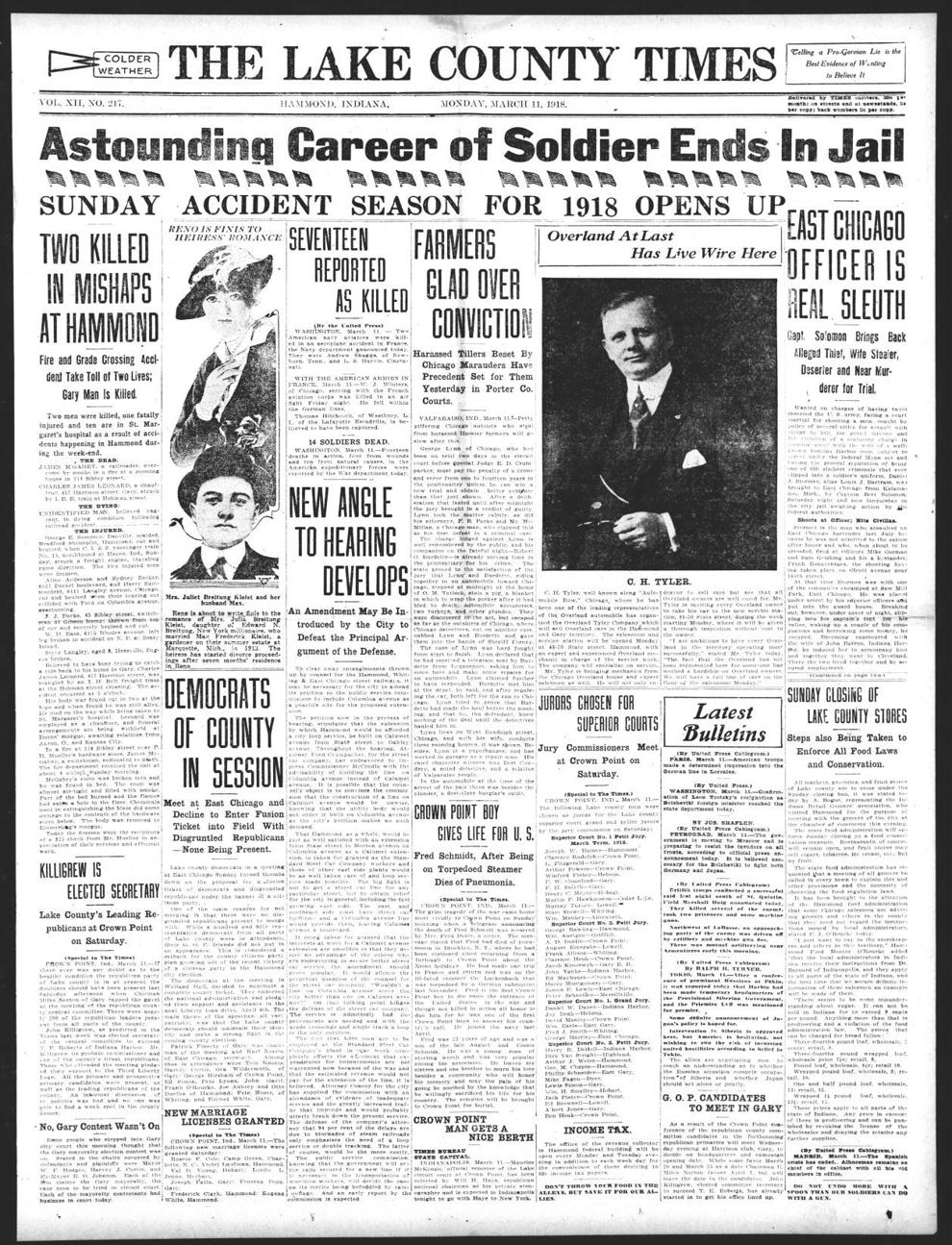 March 9, 1918: Cruel Order Issued By Washington Red Tape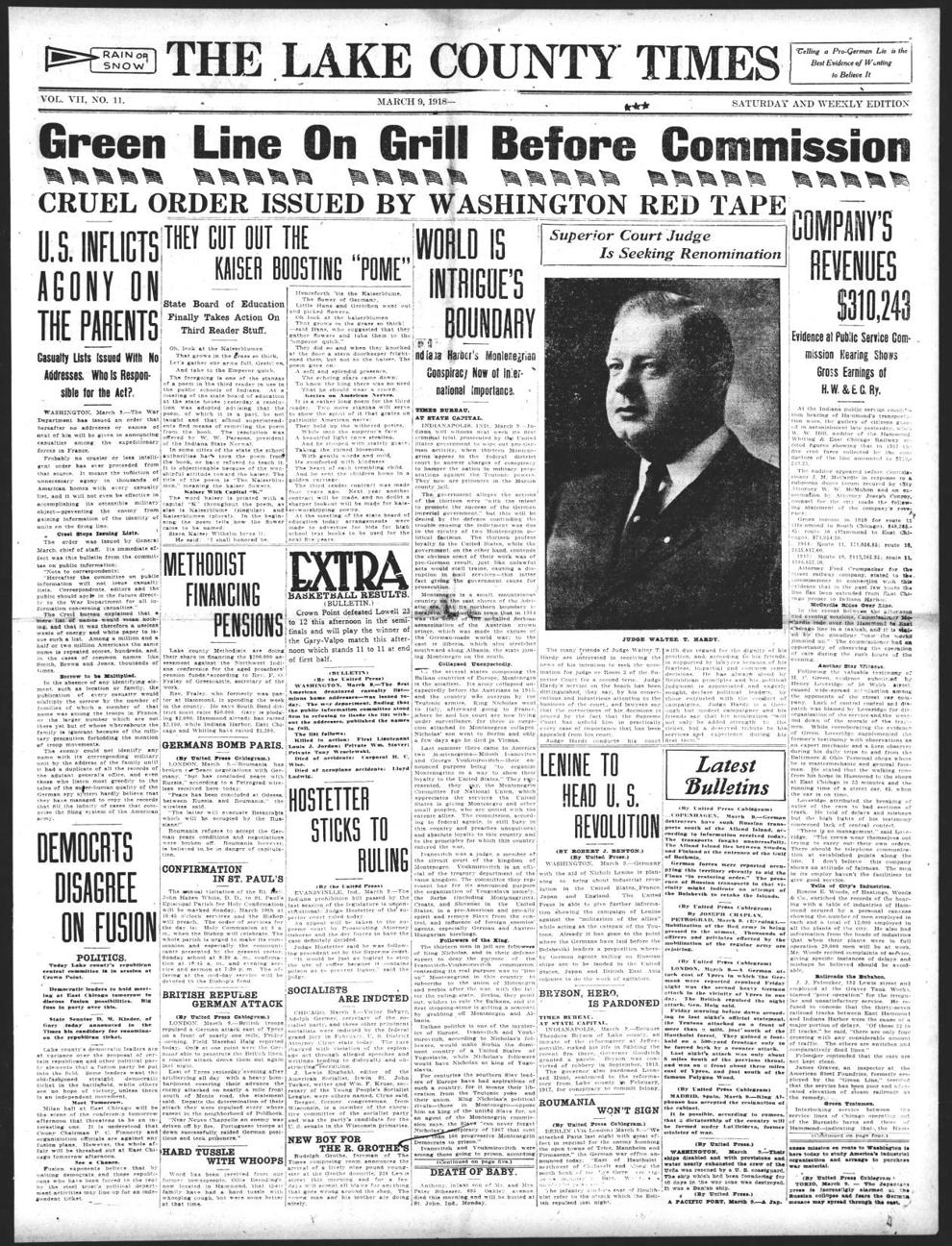 March 8, 1918: U.S. Food Official In County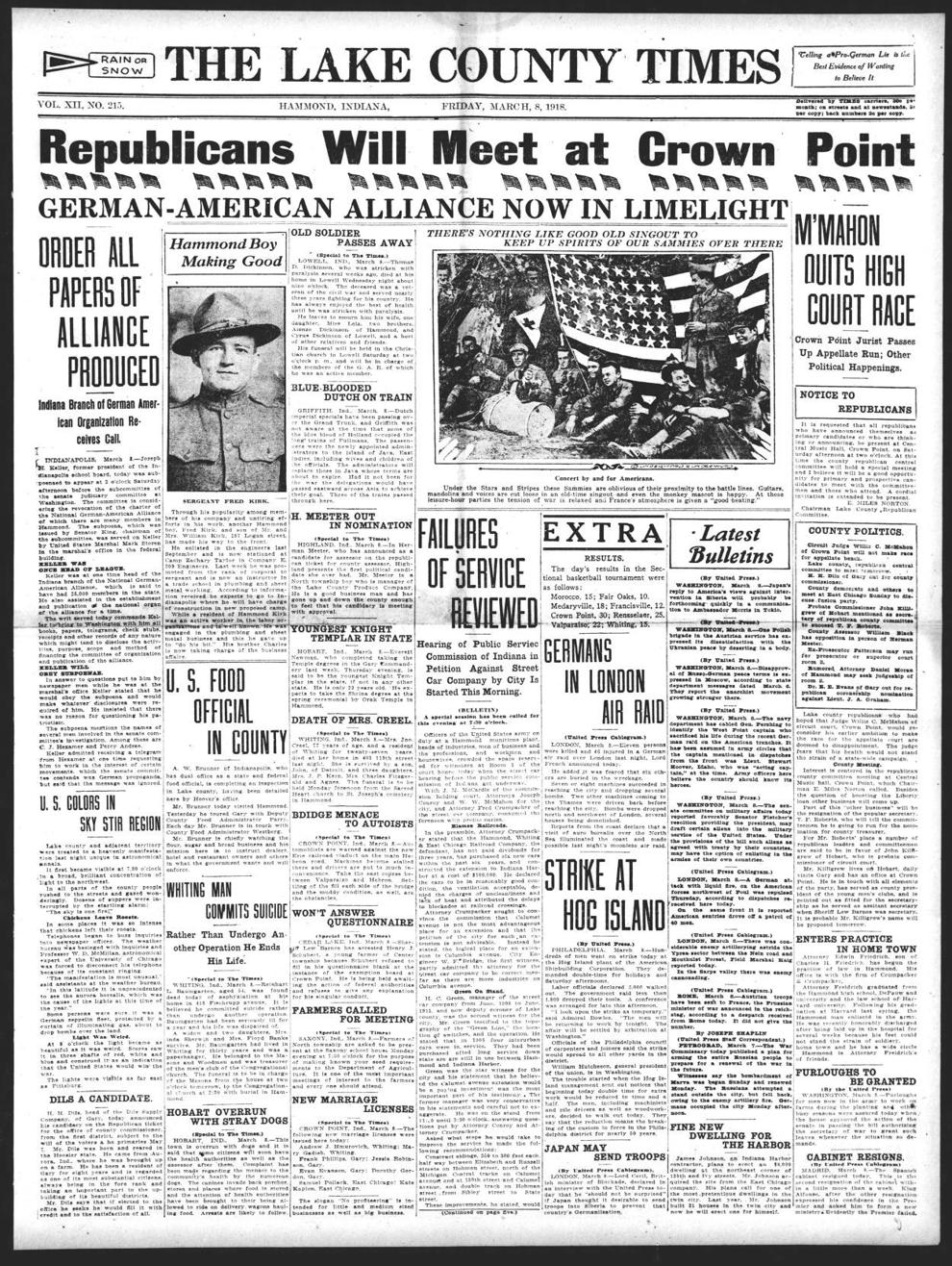 March 7, 1918: Trace Indiana Plots To Hun Enemy Agents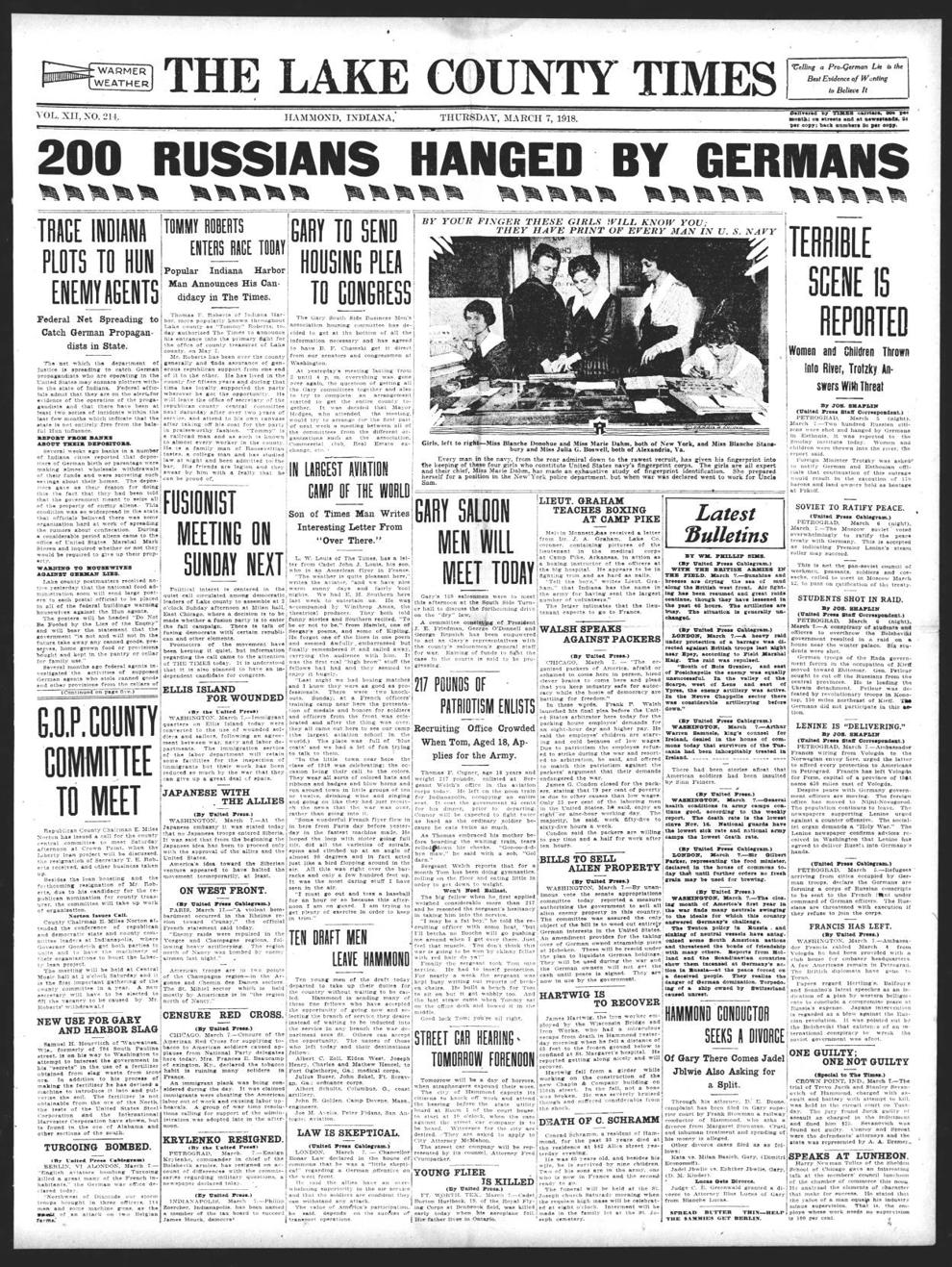 March 6, 1918: Twin City Lands Another Big Steel Industry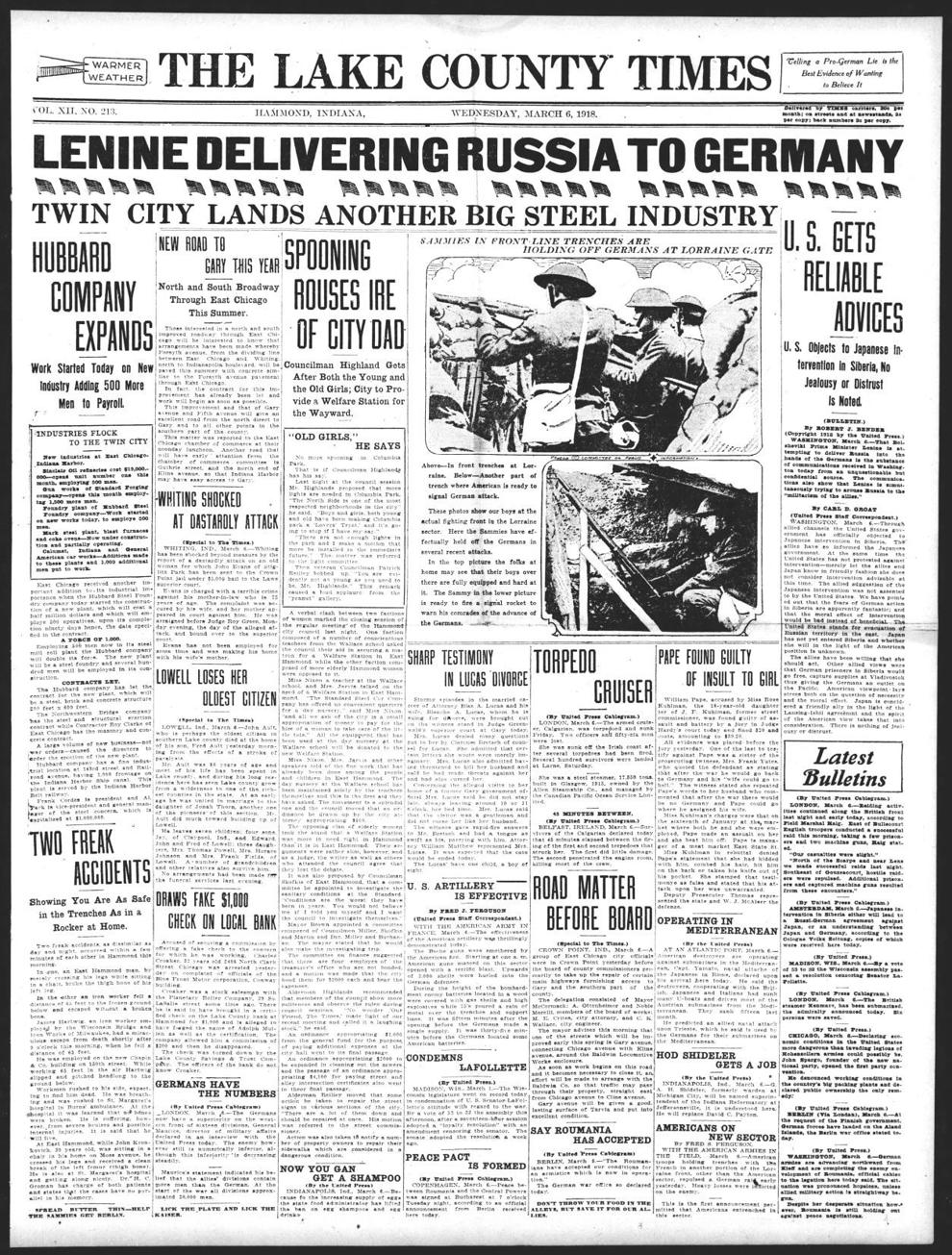 March 5, 1918: Japan About To Plunge Into Siberia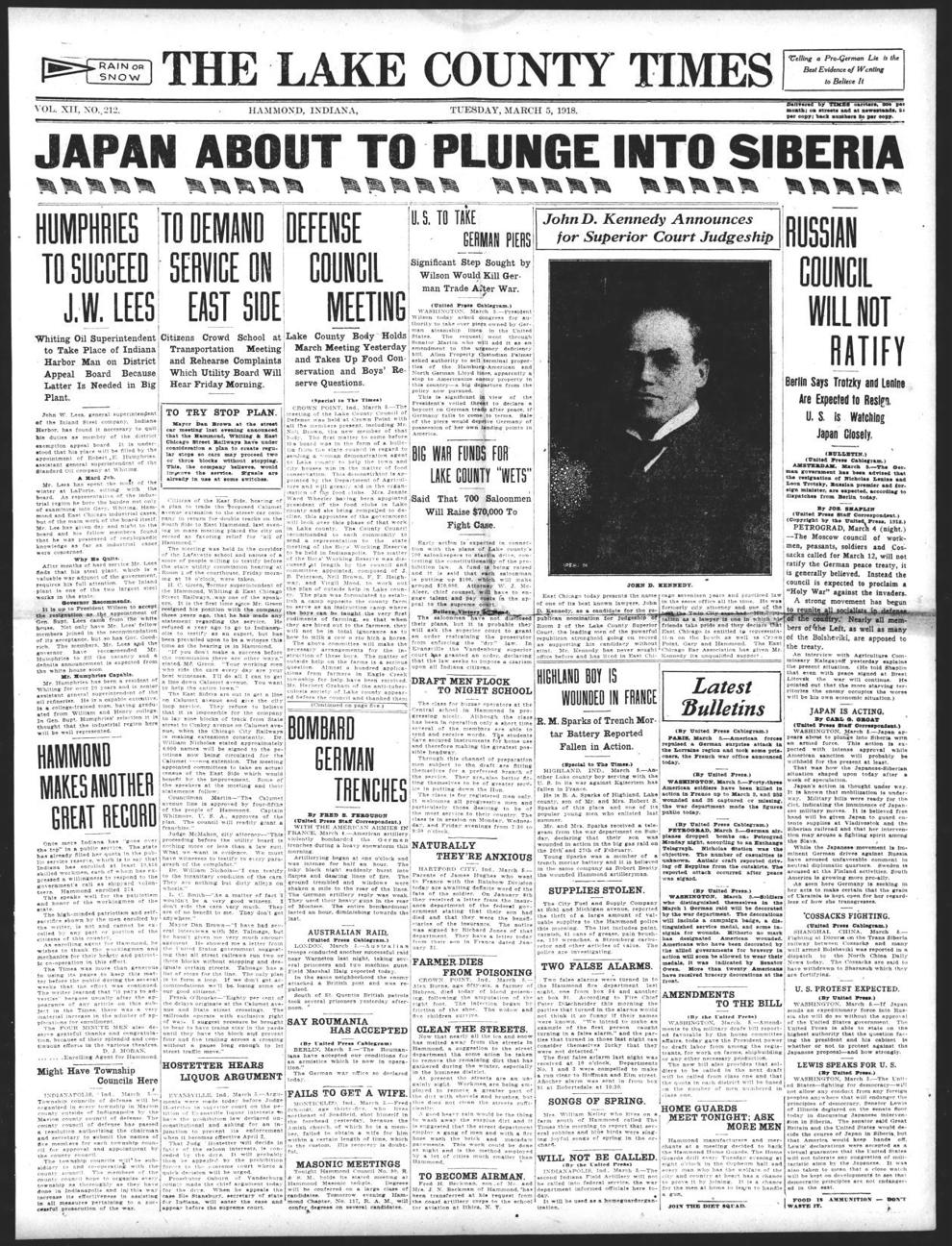 March 4, 1918: Noted War Correspondent Coming To Lecture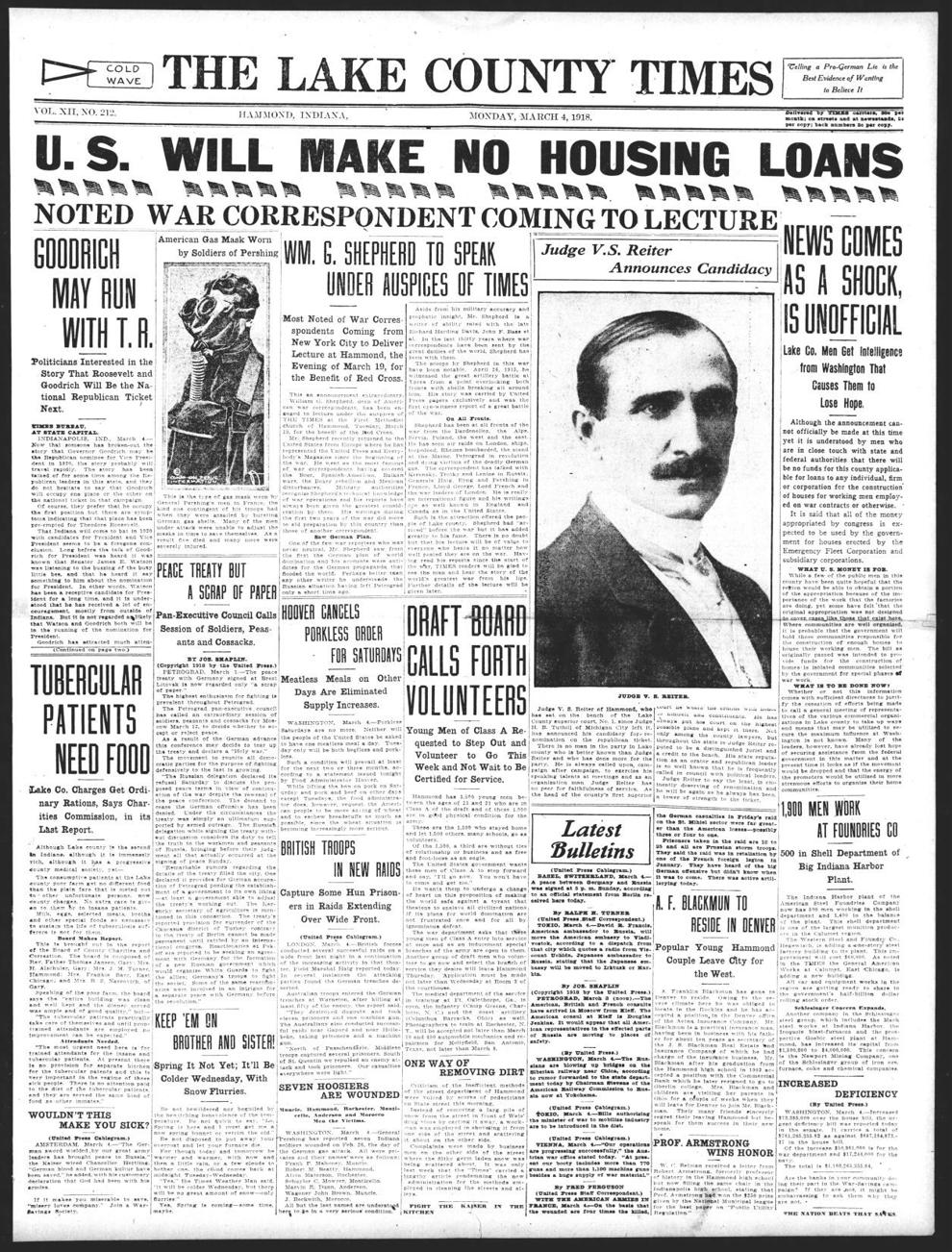 March 2, 1918: Region To Share In Half-Billion Dollar Car Order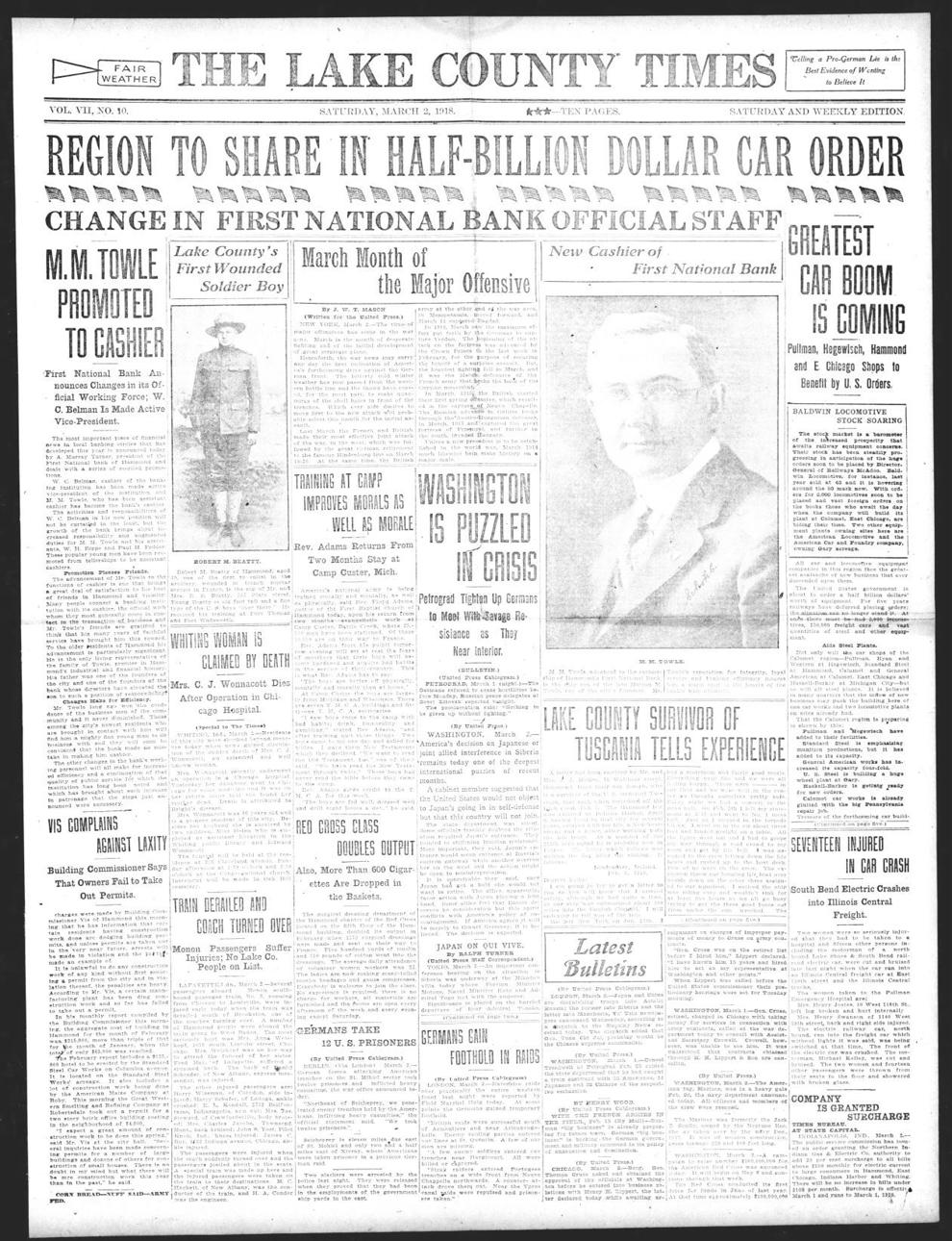 March 1, 1918: 'Oil City' Starting Home Building Campaign