Former state Sen. Earline Rogers remembers the first time she met Quentin P. Smith when she was a student at Roosevelt High School in Gary.
He walked into her English classroom at the start of the 1951-1952 school year.
With chalk in hand, he began writing the beginning of a sentence with his left hand and completed the sentence with his right hand.
He was, she said, one of the most impressive men she ever met and one of her inspirations for becoming a teacher.
"I will never forget the kind of teacher he was. I never again ran into a teacher like that. He was innovative," said Rogers, admitting then that she and many of her female classmates had crushes on Smith, whom she described as tall and handsome.
Sixty-five years later, Rogers said one of Smith's quotes still rings with her: "Everything you think of shows up in the expressions of your face."
Rogers' impression of Smith isn't unusual.
Those who knew him called Smith an imposing figure, standing more than 6 feet tall, with a booming voice, sharp sense of humor and stories to tell.
Smith, who died at age 94 on Jan. 15, 2013, lived a life full of stories.
He is one of two members of the 2017 Class for the South Shore Wall of Legends, joining prominent Region figures including early flight pioneer Octave Chanute; "A Christmas Story" author Jean Shepherd; popcorn magnate Orville Redenbacher; ecologist Henry Chandler Cowles and astronaut Jerry Ross in the South Shore Wall of Legends. All are honored in a hall of fame-like wall display at the Indiana Welcome Center, 7770 Corinne Drive in Hammond.
Born July 30, 1918, in Texas, Smith was a child when his family moved to Northwest Indiana, where his father took a job in a steel mill.
That, Gary attorney Greg Reising said, was a story all by itself.
Reising met Smith in the 1970s, Reising recalled, when Smith was an educator in Gary public schools and Reising and others were concerned about books being used by students.
Reising, who nominated Smith for the 2017 South Shore Convention & Visitors Authority Wall of Legends recognition, said Smith told him his father had been a semi-successful farmer in Texas until he had a run-in with a local deputy sheriff. The dispute, Reising said, ended in Smith's father hopping aboard a train and relocating to the Region.
"He was the only truly great man I ever met," Reising said about Smith.
"He was a very large man and very well educated. He had a great sense of humor and told great stories. He was an amazing man."
After graduating from Washington High School in East Chicago, Smith attended Indiana State University in Terre Haute, where he earned a master's degree in English in 1940, according to his obituary.
He returned to Gary where he began to teach. Then World War II broke out.
Smith joined the U.S. Army Air Corps and became a member of the legendary Tuskegee Airmen 477th Composite Group. In the 1940s, all military planes were assigned to white pilots, so Smith flew "primary" planes, or service aircraft, and served as a flight instructor at the Tuskegee Institute. Because of his size, he couldn't fit into fighter planes and became a bombardier.
Reising said one of Smith's proudest moments was when he nearly landed in jail for life.
Transferred to Freeman Field in Seymour, Indiana, Smith, now a first lieutenant, and some 100 other black officers were arrested for defying orders not to enter the base's officers club. The Army sent the officers to Fort Leavenworth, but that Kansas base was not prepared to handle so many African-American detainees, and they were sent back to Freeman Field.
Facing 20-year sentences at the U.S. Penitentiary at Leavenworth, Kansas, the men were defended by Thurgood Marshall, an NAACP attorney who would go on to become the first black U.S. Supreme Court justice. He won their case, and the men were released.
Smith was awarded the Congressional Gold Medal years after his service.
'Education was his passion'
Smith returned to Gary, where he took up his career in education as a teacher and guidance counselor. He would serve as principal at Roosevelt Junior High School and West Side High School before becoming director of curriculum for the district. He is also credited with creating the Emerson High School for Visual and Performing Arts.
Education was his passion, said Dennis Rittenmeyer, former president of Calumet College of St. Joseph. Smith was vice chairman of the board of the college when Rittenmeyer was hired.
"He was a mountain of a man. When Quentin was in the room, you saw him, heard that booming voice. He was a gentle giant, a wonderful man committed to his community. He wasn't unwilling to stick his neck out," Rittenmeyer said.
"He was a Republican, but he was progressive. He was a man with his heart in the right place. He was very, very gregarious and had a strong personality." 
"He was an extraordinary man who lived in an extraordinary time and represented the best in us," John Davies, South Shore Legends founder and coordinator, said about Smith.
"There was a greatness about the man, not only in how he carried himself, but in what he experienced. There were so many layers," said Davies, adding Smith exemplified the four pillars of the legend recognition: exploration, courage, creativity and innovation.
Davies said Smith was an enduring figure of "this is the right thing to do and I will do it, despite the consequences."
Smith also served on the Gary City Council and several municipal boards.
After Smith's death, a bridge on U.S. 12/20 near the Gary/Chicago International Airport, was named in his honor. Smith also served as a member of the Gary Airport Authority, including, tenure as president.
Wall of Legends honors tradition of NWI greatness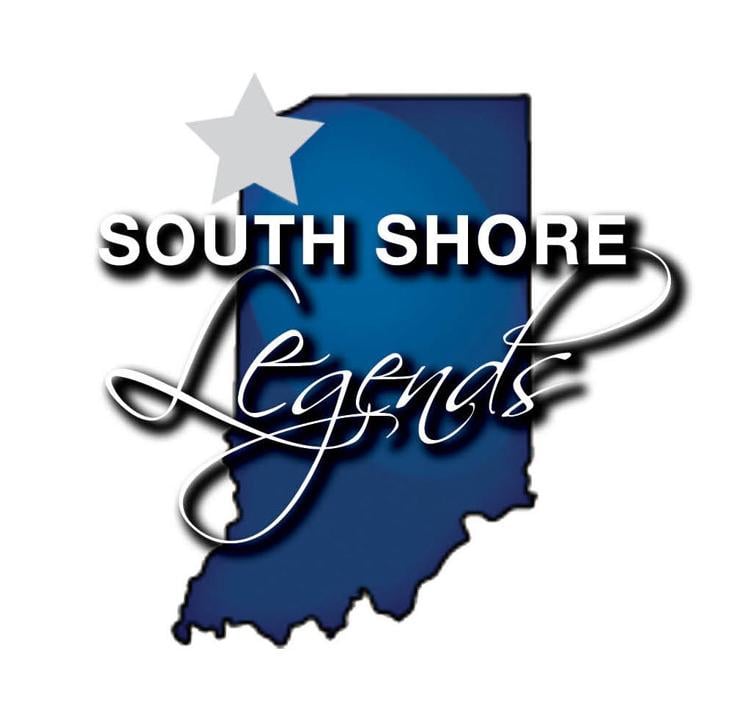 When John Davies was growing up on a farm in Porter County, his father would regale him with tales of the legend of King Arthur.
Those stories of the heroics of Arthur and Lancelot inspired him. When he returned to Northwest Indiana years later with his family, he asked where the legendary people were who made the world better.
He said he was told there were none.
"I knew that was not the case," said Davies, founder of the South Shore Wall of Legends Project and volunteer coordinator. "I became inspired to discover those individuals and teams who were worthy of being named legends."
Thus the South Shore Wall of Legends was born in 2004.
Legends are individuals who have lived or worked in any of the seven counties in Northwest Indiana and have had a substantial impact with "lasting implications." Those counties include Lake, Porter, LaPorte, Jasper, Newton, Pulaski and Starke.
They are considered trailblazers whose record of personal conduct serves as an example for others. Those sought for the wall must demonstrate the "pillars" of exploration or courage, creativity or innovation.
"Northwest Indiana has a rich and colorful history," said Stephen McShane, Calumet Regional Archives, Indiana University Northwest and consultant for the Legends Project. "So many historically significant events and developments have occurred here. At the center of this incredible historical development were the people of the Region. That's why the Legends Project is so important. It recognizes these people and preserves their stories for the present and future generations."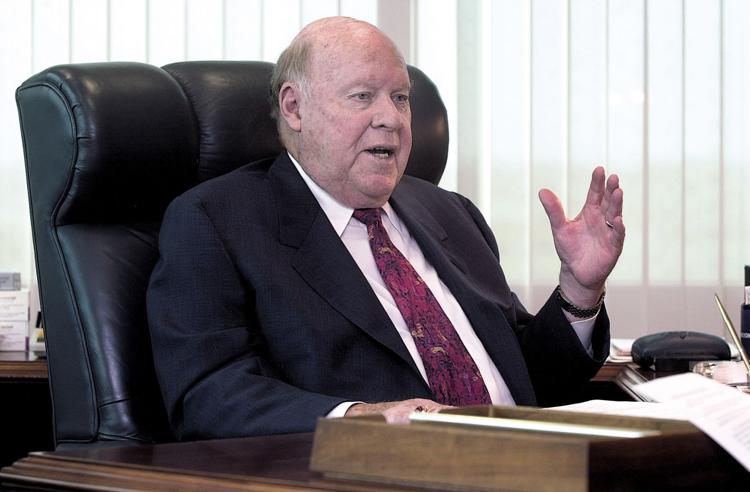 Dean White, Quentin Smith selected for honor
Philanthropist Dean White and Tuskegee Airman Quentin Smith joined the Legends legacy as the 69th and 70th honorees in ceremonies Dec. 14 at the Indiana Welcome Center.
"White and Smith were giants in Northwest Indiana," Davies said. "An entrepreneur, visionary and philanthropist, White was renowned for many contributions to our community. And even though he became one of America's richest men, he continued to call Northwest Indiana his home."
Davies said Smith "in war and in peace was a hero. He bravely defended our nation, stood up against segregation and unselfishly served as a civic leader, educator and mentor."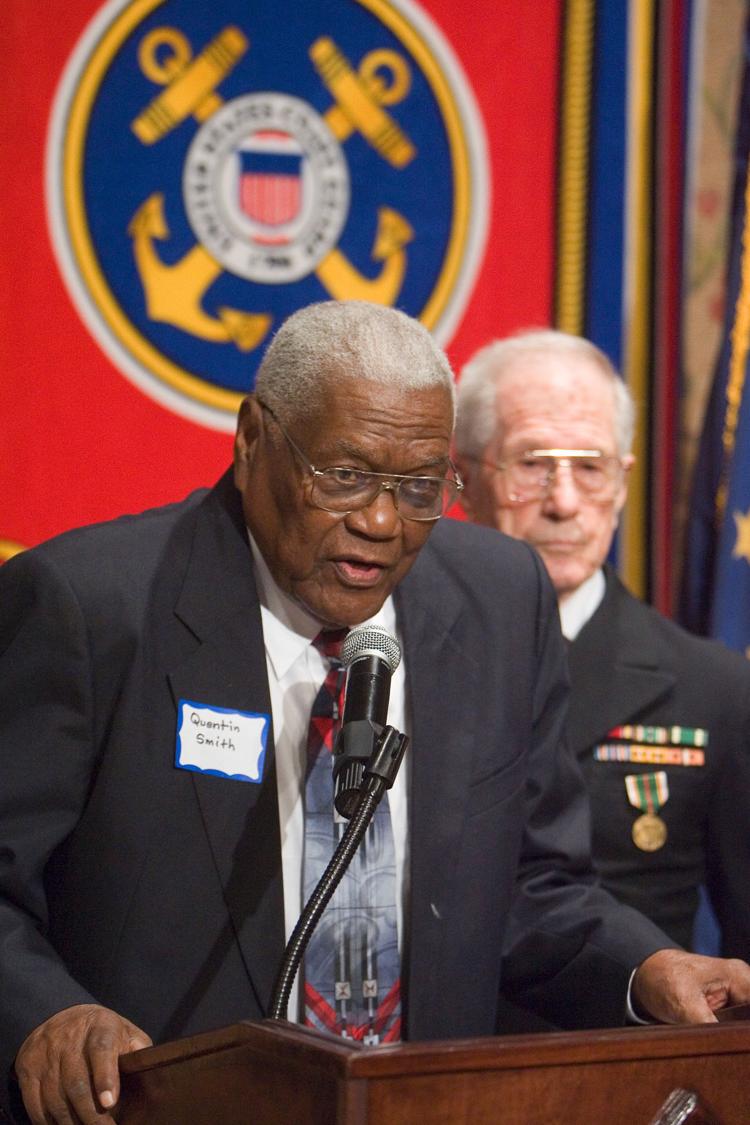 2004 Legends inductee Dorothy Richard Buell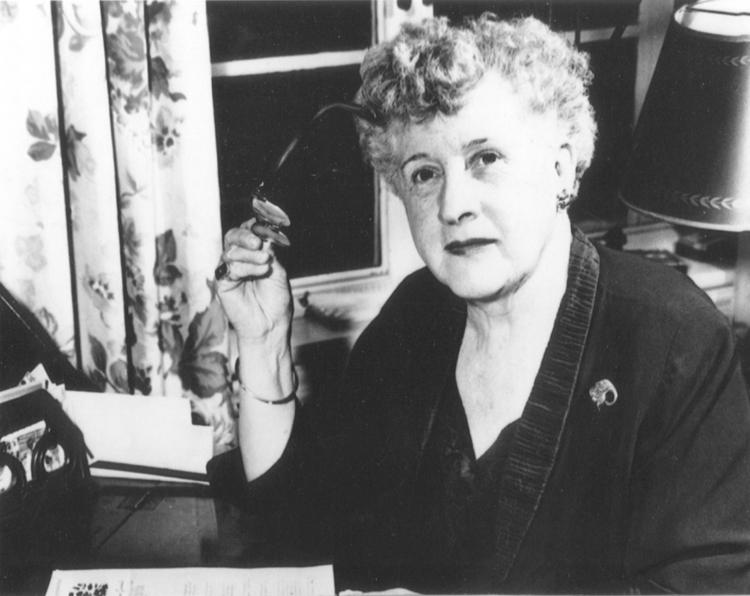 Name: Dorothy Richard Buell
Known for: Activist for Indiana Dunes 
Dorothy Richard Buell was 65 years old when, in 1952, she formed the Save the Dunes Council in her Ogden Dunes home.
She went door-to-door in her neighborhood, enlisting support in preserving the dunes as a national park. The petite housewife was not afraid to take politicians on.
She butted heads with Indiana legislators, who advocated for steel mills and a new port to be developed in the dunes.
A fellow preservation activist said Buell was not political but had a "wonderful way" of bringing politicians together for a common vision.
She sent a hand-written letter to U.S. Sen. Paul Douglas, a Chicago Democrat, asking him to support the creation of a national park in the dunes. She appeared before both the Democratic and Republican national conventions in the 1960s, lobbying for the dunes bill.
Congress established the Indiana Dunes National Lakeshore on Nov. 5, 1966, when Buell was 80 years old. Buell, born in 1886,* died in 1977.
She was inducted in the South Shore Wall of Legends in 2004.
Editor's note: This story has been corrected from an earlier version.
2004 Legends inductee Henry Chandler Cowles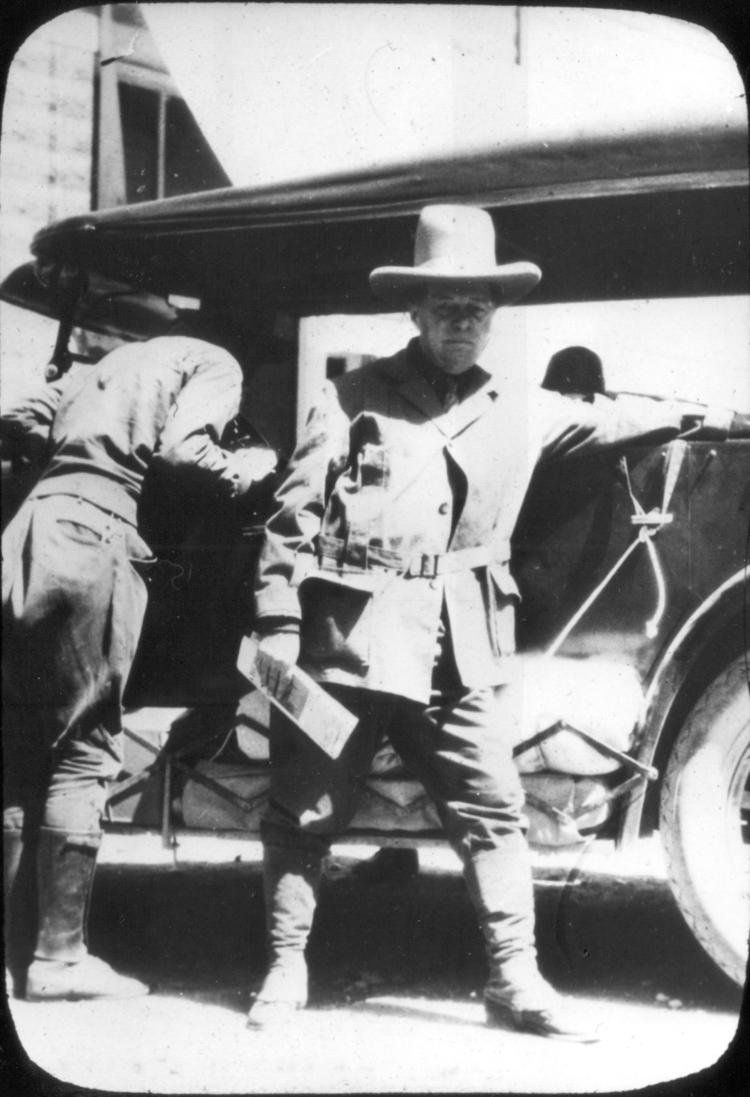 Name: Henry Chandler Cowles
Hometown: Hyde Park, Chicago
Known for: Pioneer of Ecology
Henry Chandler Cowles, a University of Chicago botanist, was intrigued by the unique plant life along the Indiana and Illinois lakeshore, and used the Indiana Dunes for his outdoor laboratory to test his theory of plant succession.
He traveled from his home in the Hyde Park area of Chicago to Northwest Indiana to observe the Indiana Dunes in all seasons. His research in the ever-changing Indiana Dunes led to his theory of how landscapes evolve, including his acclaimed work on plant succession.
In plant succession, one plant community will create the conditions ideal for other plants to replace or succeed it. Every stage of plant succession is more stable than the one that came before it.
Cowles presented those findings in a doctoral dissertation in 1899, which made him one of the country's most notable early ecologists.
Dubbed "the Father of Ecology of North America," Cowles was instrumental in bringing about and establishing the forest reserves and other conservation measures in Illinois and in the Ecological Society of America.
Cowles died in 1939. He was inducted in the South Shore Wall of Legends in 2004.
2004 Legends inductee Octave Chanute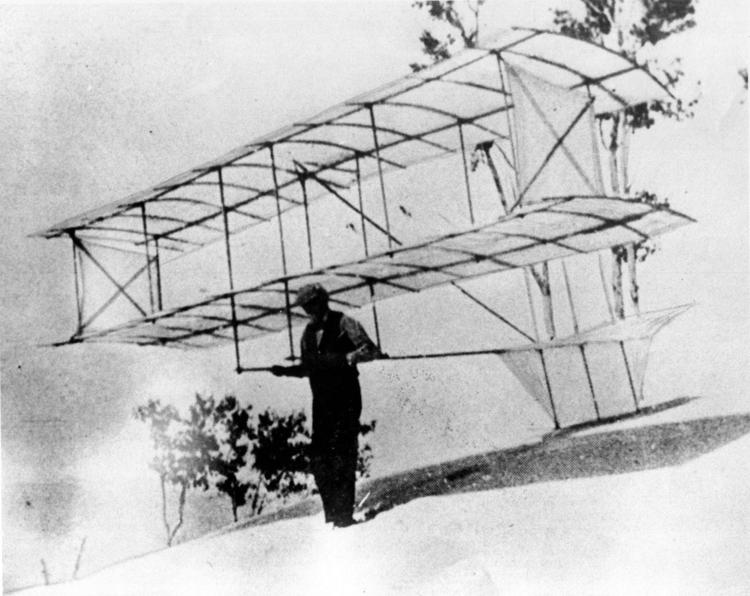 Hometown: Chicago/Miller Beach
Known for: Human flight milestone
Octave Chanute, the  Paris-born, American-trained civil engineer, tested his hang gliders off the shores of the Indiana Dunes seven years before the Wright Brothers lifted their machine at Kitty Hawk, North Carolina.
It was June 1896 and Chanute believed himself, at 64, to be too old to fly, so he partnered with younger experimenters to help him with design and testing the gliders.
He reportedly first became interested in aviation after watching a balloon take off in Peoria, Illinois, in 1856. Applying his engineer background, Chanute collected available data from flight experimenters around the world.
With the help of another engineer, Chanute opened an aerial research laboratory in Chicago and developed several models of gliders. They ranged from structures with as many as six tiers of wings to a tri-winged model that eventually became the biplane.
Chanute and his assistants performed more than 300 successful flights on the Indiana Dunes in Lake and Porter counties.
Chanute was born in 1832 and died in 1910. He was inducted into the South Shore Wall of Legends in 2004.
2005 Legends inductee Capt. William C. Eddy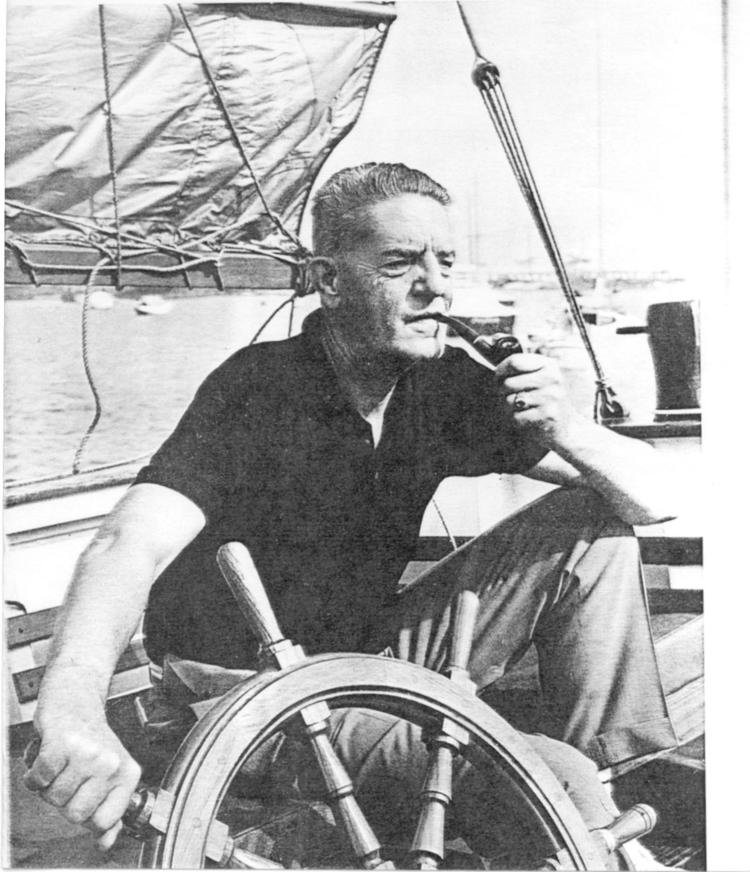 Name: Capt. William C. Eddy
Capt. William C. Eddy did a bit of everything. He was a naval officer, television producer, inventor, engineer and cartoonist.
Eddy, born in 1902, developed a rigorous electronics training program to train 186,000 radar technicians during World War ll.
He launched Chicago's first commercial television station, WBKB, in 1943, and was the first person to do a remote broadcast of the Chicago Cubs from Wrigley Field, Notre Dame football from South Bend and live boxing.
He had 37 patents for lighting, special effects and other gadgetry for RCA. Struggling with hearing difficulties, Eddy also created a variation of a hearing aid. And automatic cruise control for cars was included among his many inventions.
A cartoonist, Eddy created calendars for Honeywell's Brown Instruments. John Glenn and President Dwight D. Eisenhower reportedly were among his fans.
Eddy won awards for his oil paintings, ceramic sculptures, stained glass, and computer-generated art.
Eddy died in 1989. He was inducted into the South Shore Wall of Legends in 2005.
2005 Legends inductees 'Black Freedom Fighters of Steel'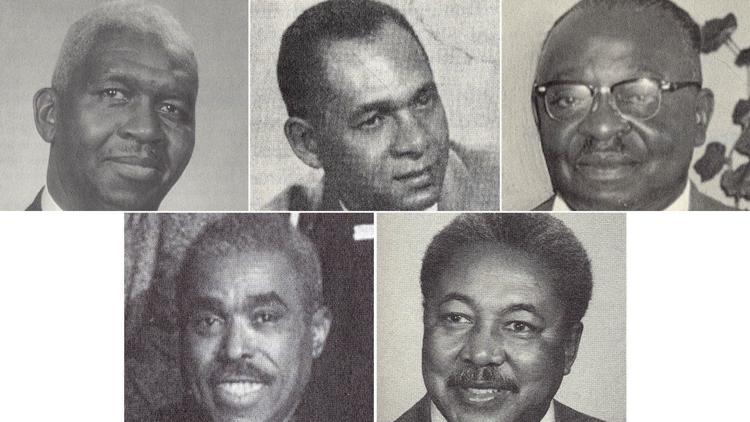 Names: Jonathan Comer, John Howard, George Kimberly, Curtis Strong and Bill Young 
Hometowns: Comer and Howard, originally from Alabama, settled in Gary; Kimberly, originally from Kentucky, settled in Gary; Strong, originally from Illinois, settled in Gary; and Young, originally from Mississippi, settled in East Chicago.  
Known for: The five men collectively became known as the "Black Freedom Fighters of Steel."
Jonathan Comer, John Howard, George Kimberly, Curtis Strong and Bill Young all were born in the South and eventually settled in Northwest Indiana, landing jobs at the Region's steel mills. Kimberly and Young began working in the mills in the early 1920s, while Howard and Strong followed in the 1930s. Comer found work in the mills in 1948. Each man encountered racism and dangerous working conditions, and throughout their time in the steel industry worked to desegregate the industry and establish safer working conditions for all workers. 
Their efforts served as the focus of the book, "Black Freedom Fighters in Steel: The Struggle for Democratic Unionism," published in 2003 by Ruth Needleman, a professor of labor studies at Indiana University Northwest. The men were inducted into the South Shore Wall of Legends in 2005.
2005 Legends inductees Dr. William Burton and Dr. Robert Humphreys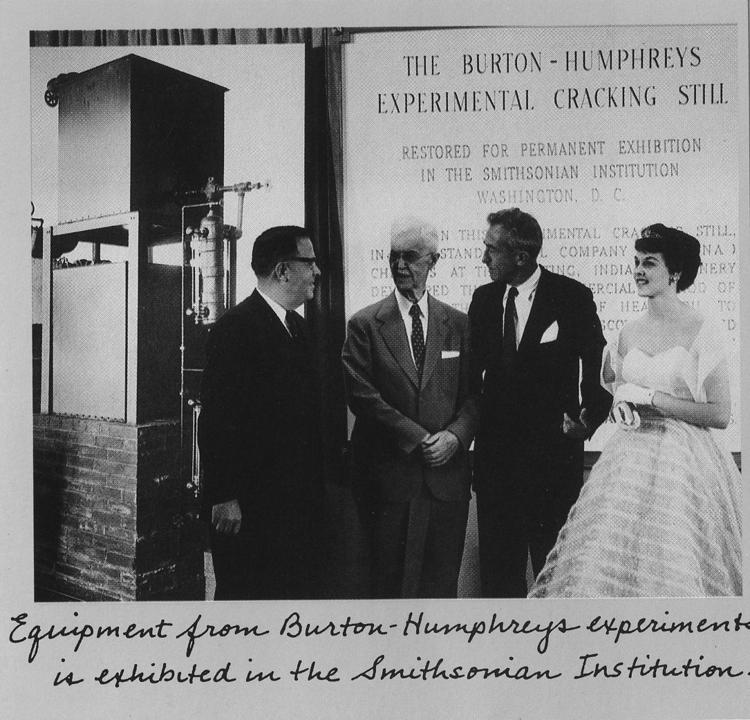 Name: Dr. William Burton and Dr. Robert Humphreys
Hometown: Whiting, Indiana
Known for: Developed oil refining process known as the Burton-Humphreys Process.
In the early 1900s, demand for gasoline was increasing as more automobiles were making their way onto American roads. The process of converting crude oil was slow and oil refineries were concerned about a potential gas shortage. William Burton, who was general manager for manufacturing for Standard Oil in Whiting, forerunner to BP, and Humphreys, the facility's main chemist, began experimenting on assorted processes to find a solution to extract more gasoline from crude oil. 
Two years of experimentation and research led to the creation of the Burton-Humphreys Experimental Cracking Still. The duo experimented with oil under varying pressures and temperatures and after two years, found a way to double the amount of gasoline produced from crude oil. A patent for their process was issued on July 3, 1912. About 20 gallons of gasoline can be produced from a barrel or 42 gallons of oil.   
Burton and Humphreys were inducted into the South Shore Wall of Legends in 2005.
2007 Legends inductee Jean Shepherd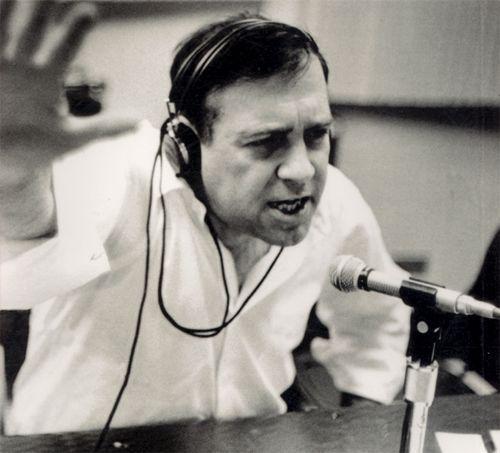 Name: Jean Parker Shepherd
Known for: "A Christmas Story"
Jean Parker Shepherd was a prolific author and radio and television personality whose storytelling has been compared to that of Mark Twain.
Shepherd, a Hammond native, was best known for his radio work, but excelled as a multimedia performer. His films include the 1983 classic "A Christmas Story," a sardonic look at the holidays. The movie, set in 1940s "Hohman," depicts the fantasies and hopes of a young boy, Ralphie, in an almost-functional household during the Christmas season.
Hammond is not only where Shepherd spent his formative years but also the reason he is famous. His stories of growing up and around Hammond first attracted his wide audience on New York City radio station WOR. His stories of his Hammond upbringing made him a significant humor author of the 20th century with such pieces as "In God We Trust, All Others Pay Cash," and "Wanda Hickey's Night of Golden Memoires: And Other Disasters."
Most of his short stories were published in Playboy magazine, a publication from which he received the best humor/satire award for best writing five times.
Shepherd, born in 1921, attended Warding Harding Elementary School and Hammond High School.
During World War ll he served in the Signal Corps. He attended Indiana University before launching his radio career as host of a show named "Rear Bumper."
Shepherd died in 1999 at the age of 78. He was inducted into the South Shore Wall of Legends in 2007.
2007 Legends inductees 'Memorial Day Massacre' victims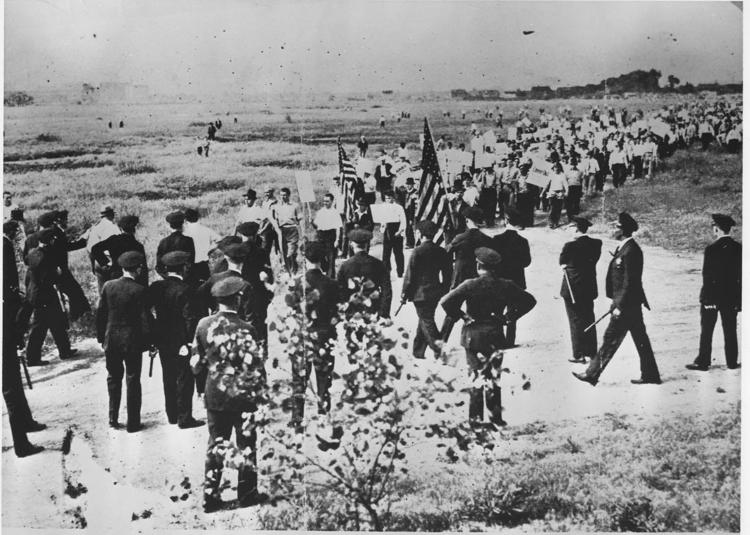 Names: Sam Popovich, Earl Handley, Kenneth Reed, Hilding Anderson, Alfred Causey, Leo Francisco, Otis Jones, Joseph Rothmund, Anthony Taglieri and Lee Tisdale 
Hometowns: Popovich, Handley and Reed were residents of East Chicago. Anderson was from Burnham, Illinois; Otis Jones was from Lincoln, Illinois; and Causey, Francisco, Rothmund, Taglieri and Tisdale all were from Chicago.
Known for: Participants in Republic Steel demonstration that turned bloody.
During the 1930s, workers across the country staged sit-ins and peaceful demonstrations to protest unfair wages, dangerous working conditions and unstable employment. On Memorial Day, May 30, 1937, Republic Steel workers, women and children, accompanied unarmed steelworkers and supporters and peacefully marched to the Republic Steel mill in South Chicago. The demonstration was to showcase solidarity and seek the right to form a union.
Tensions grew between the demonstrators and police, eventually escalating and leading to the deaths of 10 people — Sam Popovich, Earl Handley, Kenneth Reed, Hilding Anderson, Alfred Causey, Leo Francisco, Otis Jones, Joseph Rothmund, Anthony Taglieri and Lee Tisdale. 
The incident ultimately galvanized support for organized labor, resulting in better working conditions for workers. 
The 10 demonstrators killed were inducted into the South Shore Wall of Legends in 2007. 
2007 Legends inductees Tuskegee Airmen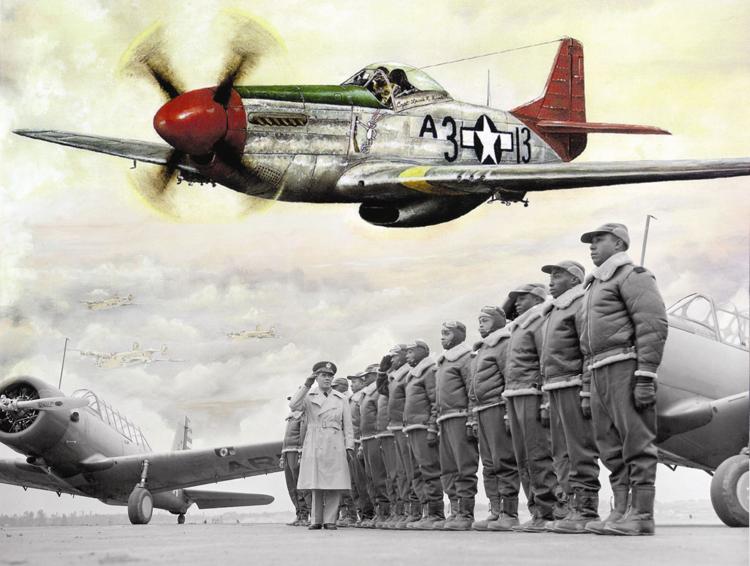 Hometown: Across the Region
Known for: African-American fighter pilots during World War ll
The Tuskegee Airmen were the first black servicemen to serve as military aviators in the U.S. armed forces, flying with distinction during World War ll.
During World War ll, the American military was racially segregated, as was much of the federal government. The Tuskegee program to train the black aviators officially began in June 1941 at Tuskegee University in Alabama.
Though subject to racial discrimination at home and abroad, the 996 pilots and more than 15,000 ground personnel who served with the all-black units would be credited with 15,500 combat missions and earn more than 150 Distinguished Flying Crosses for their achievements.
The highly publicized successes of the Tuskegee Airmen helped pave the way for the eventual integration of the U.S. armed forces by President Harry Truman in 1948.
Lake County was home to seven Tuskegee Airmen: Quentin Smith, Rixie McCarroll, Gordon Rapier, Carl Ellis, Lloyd McKeethen, Sylvester Hurd and Louis Murray. The Tuskegee Airmen were inducted into the South Shore Wall of Legends in 2007. Quentin Smith is being individually inducted Thursday.
2008 Legends inductee Frank Dudley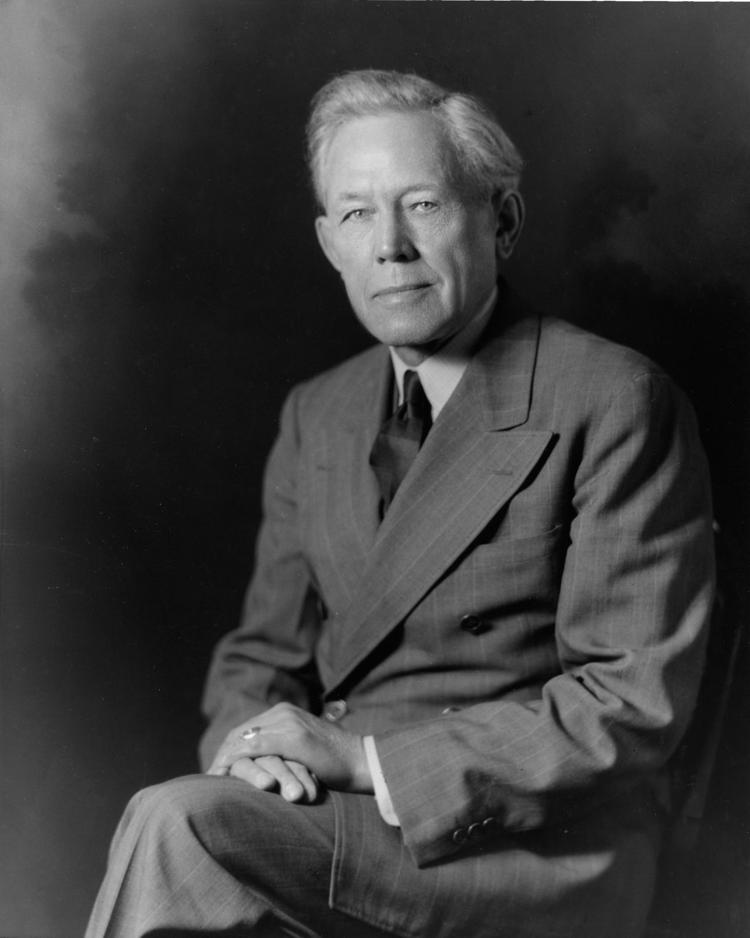 Known for: Indiana Dunes painter
Frank Virgil Dudley was an American landscape painter especially known for his paintings of the Indiana Dunes.
He first visited the dunes in 1911 and became fascinated by the ever-changing landscape there.
While he had done some other landscape work, he spent most of his professional life painting the Indiana Dunes and promoting their preservation.
Dudley built a studio cabin in the dunes for full-time painting of the sand and Lake Michigan. He struck an unusual rental agreement for the structure, which stood on state property. For 19 years, Dudley donated one painting per year to the Indiana State Department of Conservation in lieu of rental for his studio cottage, thus explaining his sizable Dunes collection.
The biggest Dudley groupings are at the Indiana State Museum in Indianapolis and the Brauer Museum of Art in Valparaiso.
Dudley, who died in 1957, was inducted into the South Shore Wall of Legends in 2008.
2008 Legends inductee Karl Malden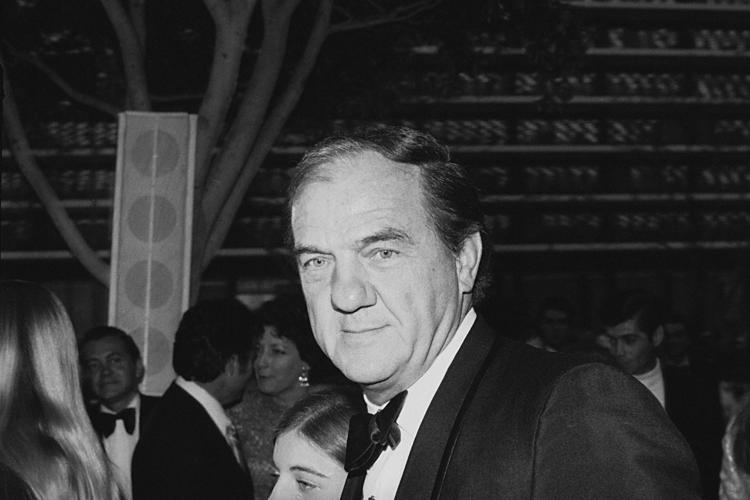 Karl Malden realized early on in his acting career that he lacked the physical attributes of a leading man. He often joked about his blunt features, particularly his bulbous nose, which he had broken several times while playing sports.
Malden, an Academy Award-winning actor for more than 60 years, played everything from a whiskey-swigging cowboy to the combative priest opposite Marlon Brando in "On the Waterfront."
He appeared with Brando on Broadway in "Streetcar Named Desire," and won an Oscar for his film version of that Tennessee Williams work. He was nominated for Best Supporting Actor in "On the Waterfront."
His career spanned the spectrum of the arts from theater to film and television — most notably "The Streets of San Francisco" — to some famous commercial works, including his signature line for American Express travelers' checks.
Born Mladen Sekulovich in Chicago in 1912 to immigrant parents, the family moved to Gary. Malden worked in the steel mills for three years, but decided he wanted to pursue a career in theater so he headed to the Goodman Theater in Chicago to study.
His acting break came in 1937, when he was offered bit line in a play in New York. That launched a career that would include appearance in close to 70 films in 50 years in Hollywood.
Malden, president of the Academy of Motion Picture Arts & Sciences from 1989 to 1992, died in 2009 at age 97. He was inducted into the Shore South Wall of Legends in 2008.
2008 Legends inductee Tony Zale, boxer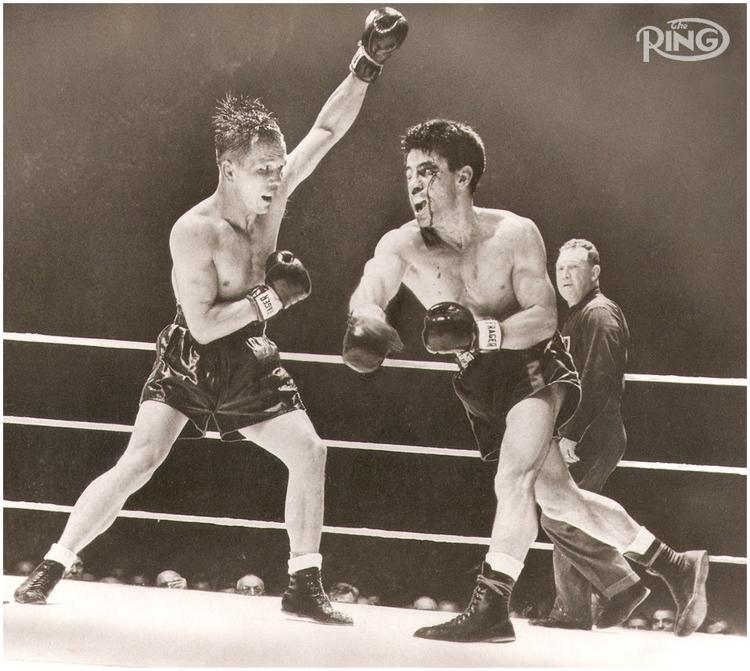 Of Polish descent, Anthony Florian Zaleski, later known as Tony Zale, was the second youngest of seven children. He and his brothers were actively involved in amateur boxing, and after graduating high school, Tony also worked in the steel mills. He became a pro boxer in 1934, however, his first shot at the pro ranks was cut short due to injuries and over-training. He went back to work for U.S. Steel in 1935, but continued to train for boxing.
He joined the Navy from 1942 to 1945 during World War II and continued his boxing career following the conclusion of the war. His boxing career included a three-fight series for the middleweight title with Rocky Graziano between 1946 and 1948, winning two out of three. "The Man of Steel" retired from boxing in 1949 as a two-time middleweight champ with a record of 67 wins (45 via knock-out), 18 losses and two draws.
For the next 18 years, Zale spent time in Chicago, New York and in Indiana where he worked as a director for the Catholic Youth Organization and as an advisor for the Boys Club, the Special Olympics, cerebral palsy clinics and veterans' rehabilitation programs.
In 1990, he received the Presidential Citizen's Medal from President George H. W. Bush. A year later, he was inducted into the International Boxing Hall of Fame and the Gary Hall of Fame.
Zale died in 1997, and was inducted onto the South Shore Wall of Legends in 2008.
2009 Legends inductee Dr. James Comer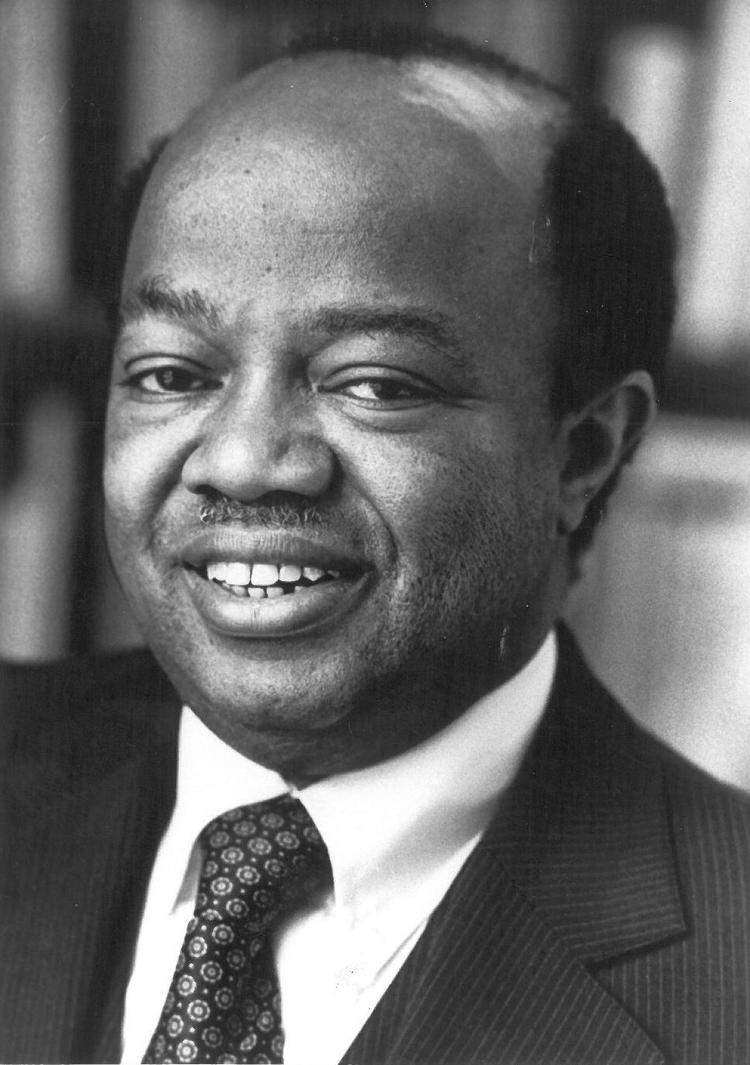 Known for: Educational reformer
Dr. James Comer believes the social, emotional and academic success of children must be a shared effort of parents, educators and community.
He has been practicing that theory since founding the Comer School of Development Program at Yale University in 1968. Comer, born and raised in East Chicago, was doing his medical internship at St. Catherine Hospital when he noticed his friends were on a downhill course and wondered why they weren't doing well when they were bright and able.
What was lacking, he discovered, was familial support.
Comer trained in psychiatry at the Yale University School of Medicine and its Child Study Center. It was there he launched his program, which focuses on child development as a way to improve schools. The program has been embraced by more than 300 schools in 18 states.
He also has served as a consultant to children's television programs, including "Sesame Street" and "The Electric Company" and has written several books.
Comer was inducted into the South Shore Wall of Legends in 2009.
2009 Legends inductee Jerry Ross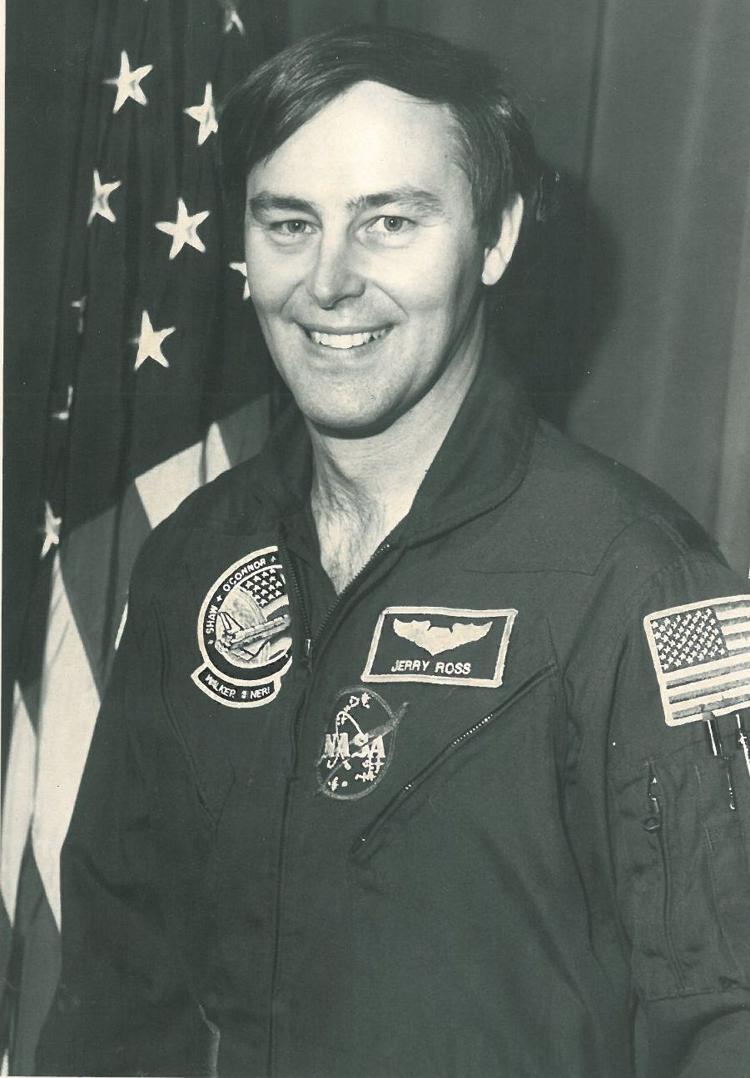 For a guy who's flown into space a record seven times, astronaut Jerry Ross is about as down to earth as they come.
Ross, a 1966 graduate of Crown Point High School, retired from NASA in 2012 as the first person in history to launch into space seven times and execute a record-tying nine spacewalks.
He decided in the fourth grade he wanted to attend Purdue University, become an engineer and enter the space program. He set a plan: The money he made working on farms went into a bank account for college, and he made sure to take the necessary science and math classes so he could get into Purdue.
He joined Purdue's U.S. Air Force ROTC, earned his engineering degree and began active duty with the Air Force upon graduation.
His first space flight was in November 1985 on the Space Shuttle Atlantis. A mission specialist, Ross completed his first two spacewalks on that voyage. He flew five subsequent missions before his last history-making 11-day mission in 2002.
Ross is humble about his impressive career.
"In my life I have seen views of Earth and the universe once known only to God," he wrote in his book "Spacewalker: My Journey in Space and Faith as NASA's Record-Setting Frequent Flyer."
Jerry Ross Elementary School in the Crown Point Community School Corp. is named after the retired Air Force colonel.
Ross was inducted into the South Shore Wall of Legends in 2009.
2009 Legends inductees NWI's popcorn trio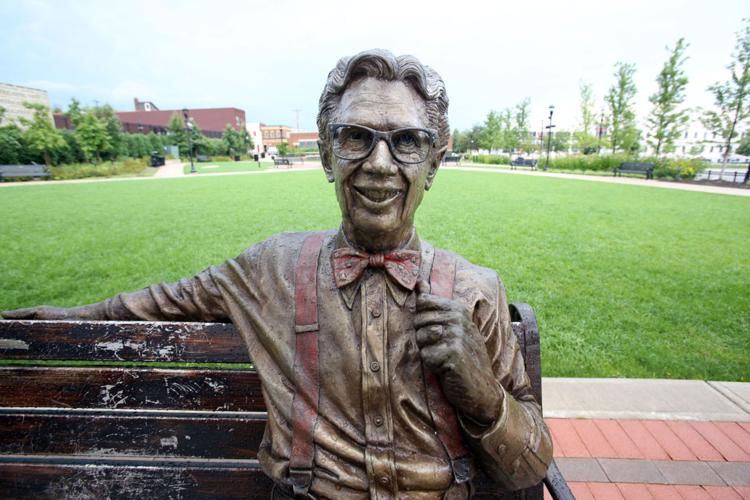 Name: Charles Bowman, Garnet L. "Jack" Findling and Orville Redenbacher
Hometown: Bowman was from Lowell; Redenbacher from Brazil, Indiana, and Findling from Valparaiso.  
Known for: Revolutionizing the American popcorn industry.
Charles Bowman, Garnet L. "Jack" Findling and Orville Redenbacher spent nearly four decades seeking better corn to make better tasting popcorn. Persistence paid off for the Valparaiso-based business partners, who in 1965, discovered a hybrid seed that would produce a better tasting product. The trio also found better ways to grow and harvest corn that would result in fuller, fluffier and better tasting popcorn. 
Redenbacher was known for his marketing skills and spent time selling his popcorn to stores across the country, all the while, convincing consumers that his "gourmet popcorn" was worth the extra expense. Orville Redenbacher brand popcorn was consumed by 67.77 million Americans in 2016, according to Simmons National Consumer Survey data. It was the top consumed brand that year, far surpassing the Act II brand, which was consumed by 55.95 million Americans. 
Valparaiso's annual Popcorn Festival, which debuted in 1979, celebrates the the popcorn developed by Redenbacher and his business partners in the city. The trio was inducted into the South Shore Wall of Legends in 2009.
2010 Legends inductee Dr. John Maniotes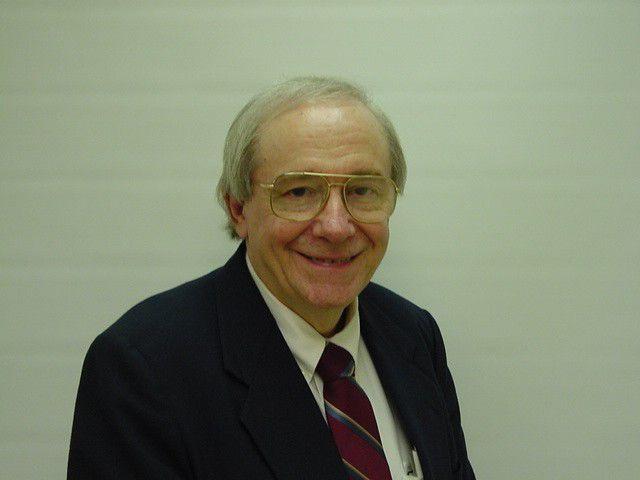 Known for: Computer pioneer
To say John Maniotes was well-schooled in computers is an understatement.
The professor emeritus, founder and first department head in the Information Systems & Computer Programming Department at the Purdue University Northwest Hammond campus, has published 15 textbooks, two laboratory manuals and more than 30 journal articles.
He also received a U.S. patent on a mechanical analog computing device for solving computational problems.
Maniotes was the first former student at the Hammond Purdue campus to become a full professor. He joined the faculty in 1963 and taught for 38 years.
His professional experience included more than 45 years of information systems in the areas of process control, simulation, computer hardware and software and programming in a variety of computer languages.
He served as an I.T. consultant to many local school districts, municipalities, businesses and industries.
He was on the board of directors of Cenifax Management Services, a company specializing in computer consulting and facilities management.
Maniotes, who died in 2009, was inducted into the South Shore Wall of Legends in 2010.
2010 Legends inductee Vivian Carter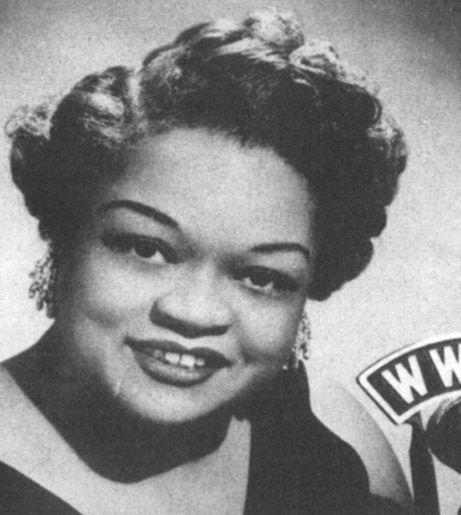 Known for: Founder of Vee-Jay Records
Vivian Carter's story is the classic rags-to-riches tale.
Carter graduated from Gary Roosevelt High School in 1939 and reportedly excelled at public speaking and theater. That background likely helped launch her career as a disc jockey on WJOB, WGARY and WWCA.
In 1953, Carter and her future husband, Jimmy Bracken, borrowed $500 from a pawn shop to open Vee-Jay Records, taking its name from the initials of their first names.
From those humble beginnings in Gary in the 1950s, Vee-Jay Records, an independent record label, became the first successful black-owned recording company in the country. The company was formed to give a home to the songs of Gary's legendary Spaniels, but handled such artists as The Beatles, Jerry Butler and the Four Seasons.
Vee-Jay Records, which eventually moved from Gary to Michigan Avenue in Chicago, was bankrupt in 1964 and ceased production in 1966.
Carter dabbled briefly — and unsuccessfully — in politics, losing a bid in 1967 to become Gary's city clerk and remained active in radio as a late-night DJ on WWCA.
Carter, who died in 1989, was inducted into the South Shore Wall of Legends in 2010.
2011 Legends inductee Northwest Indiana Nobel laureates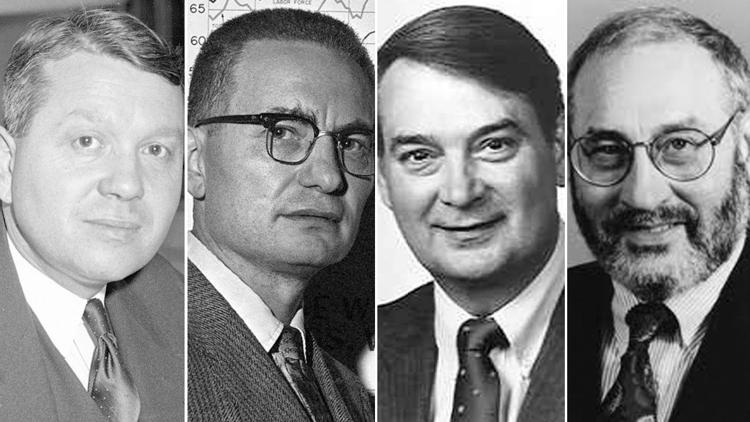 Name: Northwest Indiana Nobel laureates
Hometown: Whiting, Gary, Walkerton
Known for: Work in Chemistry, Economics, Medicine
Northwest Indiana is home to four Nobel Prize recipients.
Harold Clayton Urey, born in 1893, was an American physical chemist from Walkerton, Indiana, whose pioneering work on isotopes earned him the Nobel Prize in Chemistry in 1934 for the discovery of deuterium, one of two stable isotopes of hydrogen. He played a significant role in the development of the atom bomb. He died in 1981.
Paul Samuelson, born in Gary in 1915, was the first American to win the Nobel Prize in Economic Sciences. The 1970 Nobel Prize recipient and the Father of Modern Economics served as financial adviser to Presidents John F. Kennedy and Lyndon B. Johnson. Samuelson died in 2009.
Whiting native Ferid Murad received the Nobel Prize in Medicine in 1998 for his work in discovering nitric oxide functions as a signal in the cardiovascular system. The discovery was key to the development of Viagra, the anti-impotence drug, and its potential applications for the treatment of heart disease and other illnesses.
Gary-born Joseph Stiglitz won the Nobel Prize in Economic Sciences in 2001 for his contribution to the theory of information asymmetry, which means some participants in a market have better information than others. He was honored for clarifying screening, a technique that one side uses to get better information from the other, and for showing how an imbalance of knowledge could be critical to understanding unemployment and other issues.
The four Nobel laureates were inducted into the South Shore Wall of Legends in 2011.
2011 Legends inductees NWI Medal of Honor recipients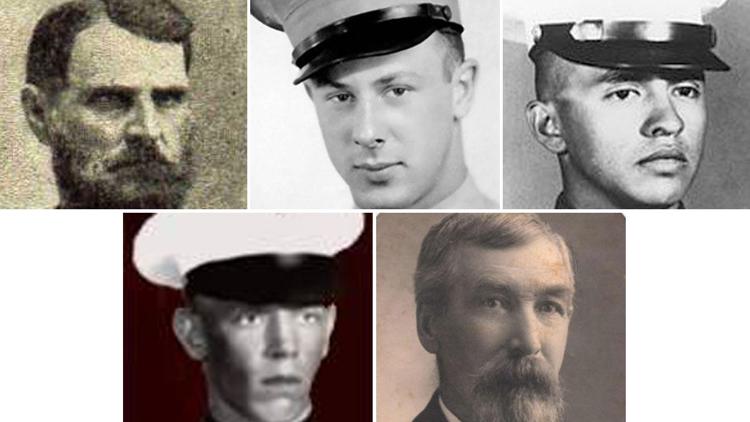 Name: Northwest Indiana Medal of Honor recipients
Hometowns: Michigan City, East Chicago, Westville, Hammond
More than a century and a half ago, Westville Union Army Chaplain John Whitehead ignored a barrage of Confederate bullets to pull wounded troops from the front lines of one of the Civil War's eighth bloodiest battle in Murfreesboro, Tennessee.
While serving with the U.S. Marines in Vietnam in 1970, East Chicago Lance Cpl. Emilio De La Garza Jr. used his body to absorb an enemy grenade in Vietnam. He died in the process of saving fellow platoon members.
They are two of five Northwest Indiana residents to receive the Medal of Honor, the highest and most prestigious personal military decoration that may be awarded to recognize U.S. military service members who distinguished themselves by acts of valor.
They were inducted into the South Shore Wall of Legends in 2011 and joined by:
Marine Pfc. Daniel Bruce, Michigan City. Bruce was killed while serving in Vietnam. He held a live enemy grenade against his body and tried to carry it away from fellow platoon members, dying in the process.
Marine Staff Sgt. William Windrich of Hammond. Windrich died of blood loss from field wounds in 1950 during the Korean War. He was shot multiple times but refused to be evacuated until his men were safely away.
Lt. Thomas Graham of Westville, Company 6, 15th Indiana Infantry. Graham was cited for meritorious service at the Civil War's Battle of Missionary Ridge in 1863 in Tennessee for rallying troops after a regimental flag bearer fell in battle. He planted it in enemy breastworks and exposed himself to enemy gunfire to rally his troops.
2011 Legends inductees The Jackson Five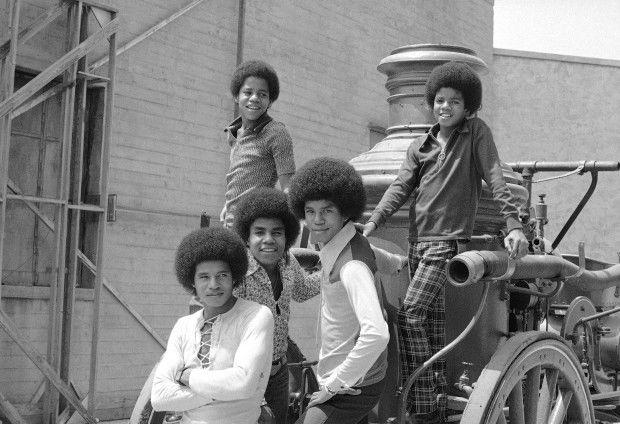 The Jackson Five, quite possibly one of the most recognizable families in music history, had its beginnings in humble little house at 2300 Jackson St. in Gary.
Joe Jackson, the patriarch of the famous family, began coaching his sons' musical group as its manager in the early 1960s, first working with his three eldest sons; younger brothers Marlon and Michael would join later.
Michael was 10 years old and the lead singer when, in 1968, The Jackson Five signed with Motown Records and quickly became a worldwide sensation.
The Jackson Five left Gary in 1969 and headed to California — and fame.
They went on their first national tour in 1970 and were the first group to have its first four singles hit No. 1. They signed with Epic Records in 1975 and renamed their group The Jacksons.
They toured the globe with their live concerts, made numerous TV appearances, were featured in a cartoon show, created their own line of JF5 merchandise, and starred in a variety series on CBS.
The Jacksons were inducted into the Rock and Roll Hall of Fame in 1997.
Tragedy struck the group — and the world — with Michael's death in 2009.
The Jacksons were inducted into the South Shore Wall of Legends in 2011.
2012 Legends inductee Avery Brooks
Known for: TV and film actor
Avery Brooks can boast a few firsts in his career.
He is the first African-American to land a role of captain in a "Star Trek" series and, in 1976, became the first African-American to receive a master of fine arts in acting and directing from Rutgers University.
Brooks was born in Evansville in 1948, but claims his childhood in Gary made him who he is today. He is best known for his television roles — Commander, and later Captain, Benjamin Sisko in "Star Trek: Deep Space Nine" and Hawk on "Spenser for Hire."
His television career began in 1985 with the role of Hawk in "Spenser: For Hire." A brief spin-off of that show, "A Man Called Hawk," followed four years later.
"Trekkies" probably will best know him as Sisko in the "Star Trek" series.
Off screen, Brooks has covered a number of narration roles, including a presentation at the White House in Washington, D.C., in 2008.
He was inducted into the South Shore Wall of Legends in 2012.
2012 Legends inductee John Edward "Jack" Chevigny, football and military service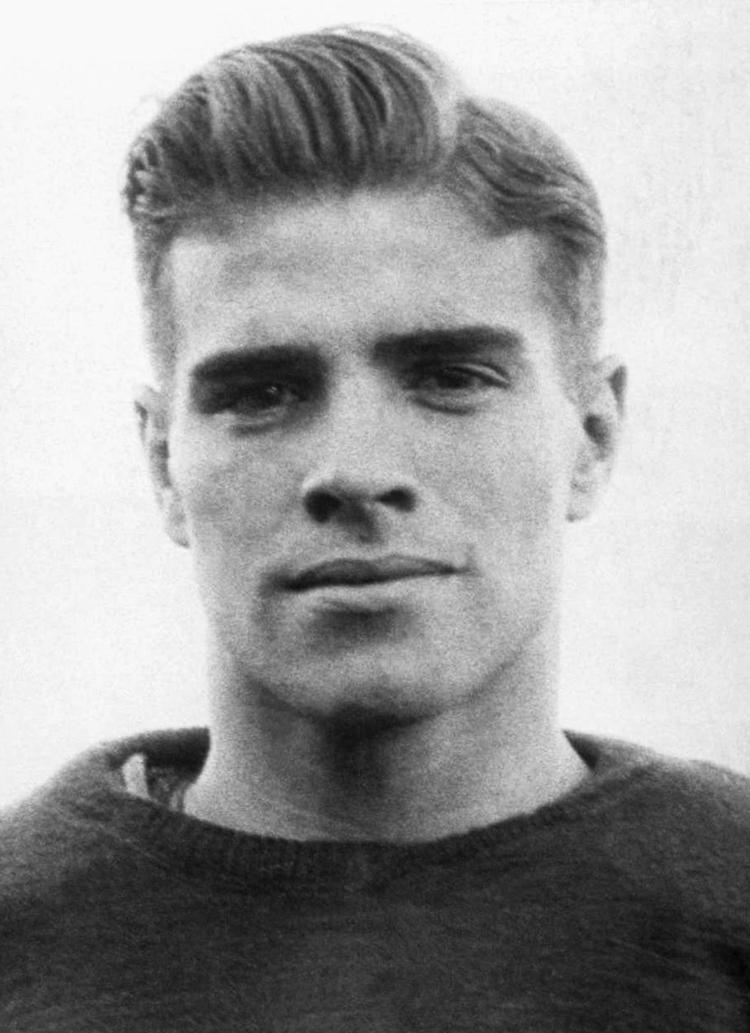 Known for: Football, military service
John "Jack" Chevigny was played football at Hammond High School and at Notre Dame from 1924 to 1928.
While at Notre Dame, he played a prominent role in coach Knute Rockne's famous "Win one for the Gipper" speech about N.D. football legend George Gipp. In a 1928 game vs. Army at Yankee Stadium, Chevigny scored a touchdown and as he crossed the goal line he yelled, "That's one for the Gipper!"
Chevigny tried to enlist in the U.S. Army during World War II but was rejected because of a football injury. He was drafted at age 36 and was later honorably discharged so he could serve as 1st Lieutenant in the U.S. Marine Corps. He was assigned to Camp Lejeune in North Carolina, and under his coaching, the Camp Lejeune Leathernecks — who he had renamed — went from a record of 0-2-1 before he arrived to 6-2-1.
Chevigny requested combat duty in 1944 and was assigned to the 27th regiment of the Fifth Marine Division which went overseas that fall. Chevigny was killed at age 38 leading his assault team onto the eastern beach of Iwo Jima on Feb. 18, 1945.
He was inducted posthumously into the Indiana Football Hall of Fame in 1979. Chevigny was inducted onto the South Shore Wall of Legends in 2012.
2012 Legends inductee Sue Hendrickson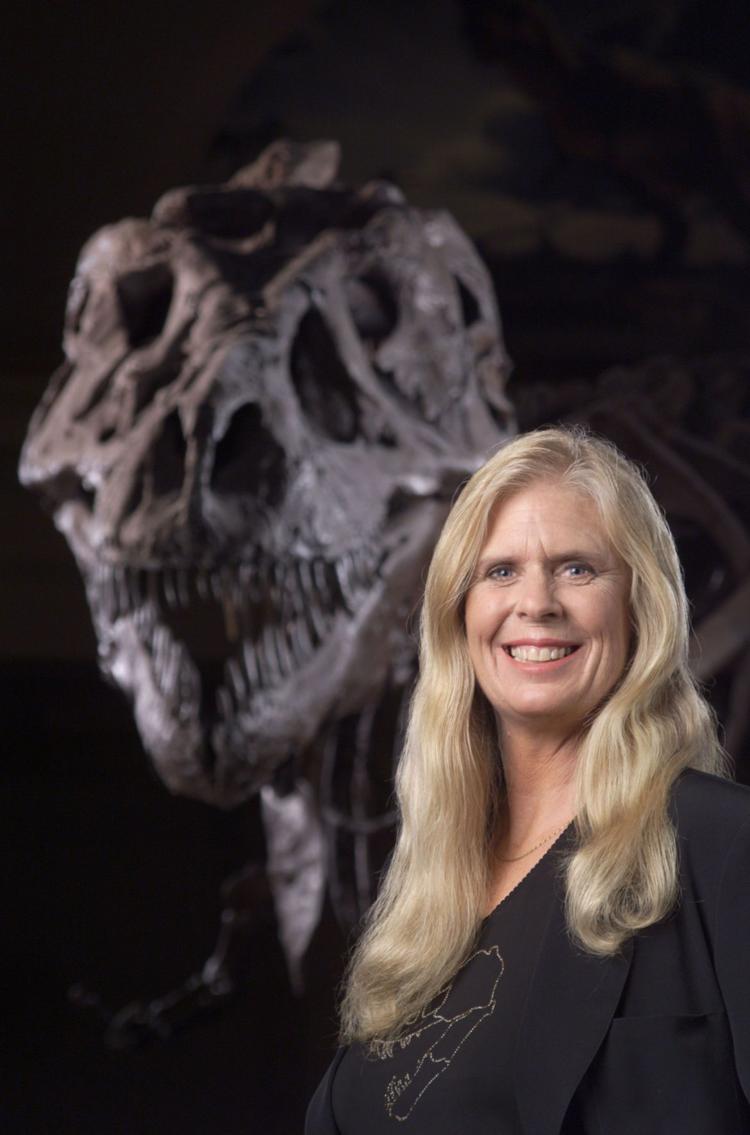 Known for: Discovered the bones of the largest Tyrannosaurus Rex fossil
Sue Hendrickson has never followed a conventional career path.
The Munster native lived on a sailboat, varnishing boats in a marina in California. She helped raise a sunken freighter, salvaged planes and ships and studied marine archaeology.
The rare insects she has collected include three of the six known specimens of extinct Antilles butterflies, one of which is owned by the Smithsonian Institution.
And, by the way, she discovered the largest Tyrannosaurus Rex fossil in history.
She made the find during an expedition to the South Dakota Badlands in 1990. The Field Museum in Chicago bought the 41-foot-long skeleton, later named Sue, for $8.36 million in 2000.
The Field Museum spent two years restoring and reassembling the skeleton of the largest and most complete T. Rex ever found.
She was inducted into the South Shore Wall of Legends in 2012.
2013 Legends inductee Betsy Palmer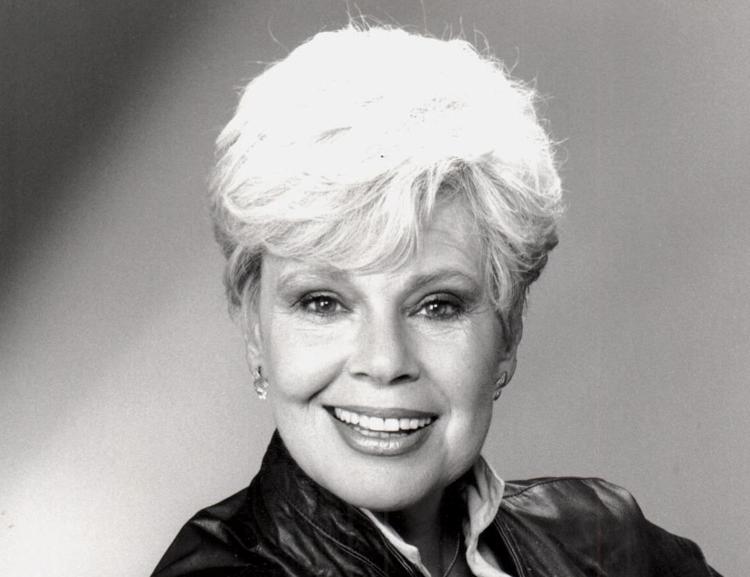 Known for: Film, TV and stage actress
Betsy Palmer's original ambition was to be a secretary at the urging of her mother, founder of the East Chicago Business College.
Fortunately for generations of fans, the 1944 graduate of East Chicago Roosevelt High School decided instead to pursue a career in television, stage and feature films.
Palmer, whose flashy smile and sparking personality became her trademark, was a panelist on the CBS game show "I've Got a Secret" in the 1950s.
Her film credits include three movies released in 1955 — "Mr. Roberts," "Queen Bee" and "The Long Gray Line."
She won a new fan base 25 years later when she played a murderess in the Paramount film "Friday the 13th."
Palmer, born Patricia Betsy Hrunek in 1926, lived in New York for several decades until 2012. She last returned to Northwest Indiana in April 2005 to do a charity play performance of "Love Letters" at Munster High School.
Palmer died May 29, 2015, at the age of 88. She was inducted into the South Shore Wall of Legends in 2013.
2013 Legends inductee Dr. Edward Rumely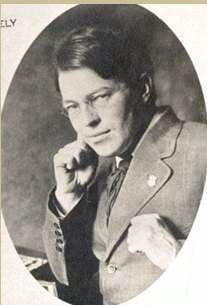 Known for: Leader of industry and education
Dr. Edward Rumely, most noted for his work in the agriculture and manufacturing industry, also left his mark in education and publishing.
Rumely, born in 1882, used his technological interest to develop the Rumely Oil Pull Farm Tractor and, while still in his late 20s, spearheaded construction of a new manufacturing complex in LaPorte, said to be one of the most advanced in the nation.
While with the company, Rumely also founded the Interlaken School in Rolling Prairie, which combined education in the classroom with that in the countryside.
Rumely eventually resigned from the company and moved to New York City, where he became editor-in-chief of the New York Evening Mail.
He later assisted farmers in obtaining loans through the Agricultural Bond and Credit Co., and believed it his mission to educate the public on monetary reform and farm credits in agriculture.
Rumely spent his remaining years promoting cancer education.
He died in 1964, and was inducted into the South Shore Wall of Legends in 2013.
2014 Legends inductee Frank Borman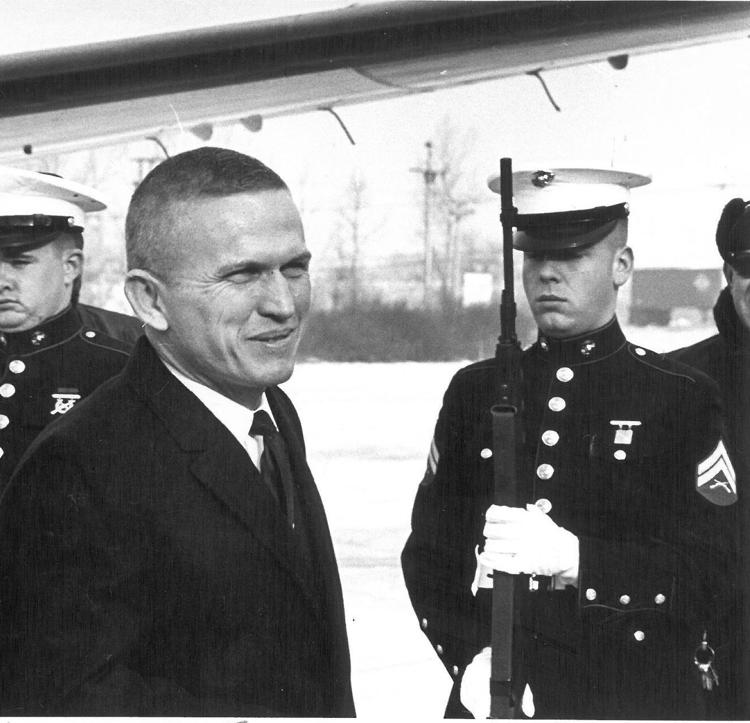 Known for: Apollo 8 commander
Frank Borman, a Gary native, is perhaps best known for his role as commander of Apollo 8, the first manned voyage around the moon in 1968.
The mission launched on Christmas Eve and Borman sent a special holiday greeting from the crew in space to those on the "good Earth." Apollo 8 returned less than a day later, making 10 orbits of the moon in 20 hours.
Borman, one of NASA's second group of astronauts, set a 14-day space endurance record in December 1965 on Gemini 7.
When the crew of Apollo 1 was killed in a fire aboard its command module in January 1967, Borman was the only astronaut to serve on the review board investigating the root causes of the fire and recommending corrective measures. His testimony helped convince Congress that Apollo would be safe to fly again.
Borman became chief executive officer and chairman of the board at Eastern Air Lines after retiring from NASA and the U.S. Air Force in 1970 as a colonel. He retired from Eastern in 1986.
The man for whom the Borman Exressway is named was inducted into the South Shore Wall of Legends in 2014.
2014 Legends inductee Neil Ruzic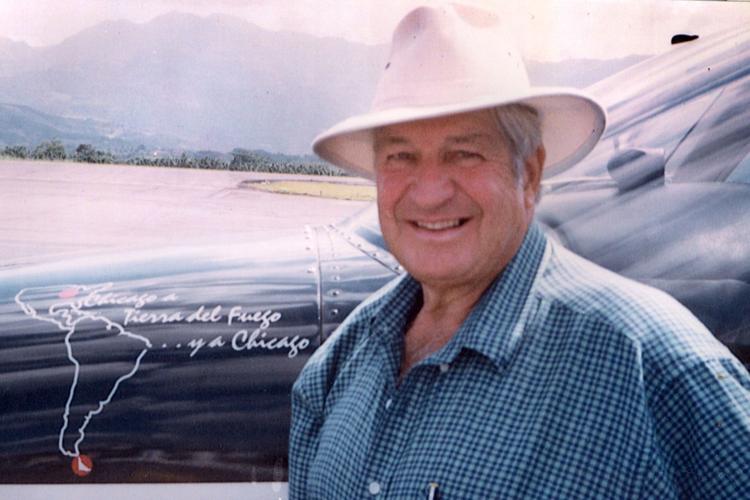 Known for: Author, inventor, visionary
Neil Ruzic's ideas were out of this world. Literally.
His books -- "The Case for Going to the Moon" and "Where the Winds Sleep" -- describe the value of a moon base for commerce and human development in space. 
He held the first U.S. patent for a temperature-regulating device to be used exclusively on the moon, the lunar Cryostat. Ruzic also created a space technology transfer program for NASA.
Ruzic, born in 1931, also was a pioneer in fighting cancer and established the Ruzic Research Foundation, which helped fund cancer research as well as other fields of science.
He bought an island in the Bahamas in 1973 to develop as a place devoted to science-related work including energy projects on solar, wave and wind power, a seaweed shrimp farm and research into medicinal drugs from the sea. It was planned as Ruzic's "moon colony on earth." It never materialized and he later developed the island, called Coco Cay, into a cruise ship port used by Royal Caribbean Cruise Lines.
Ruzic died in 2004. He was inducted into the South Shore Wall of Legends in 2014.
2014 Legends inductee William Scholl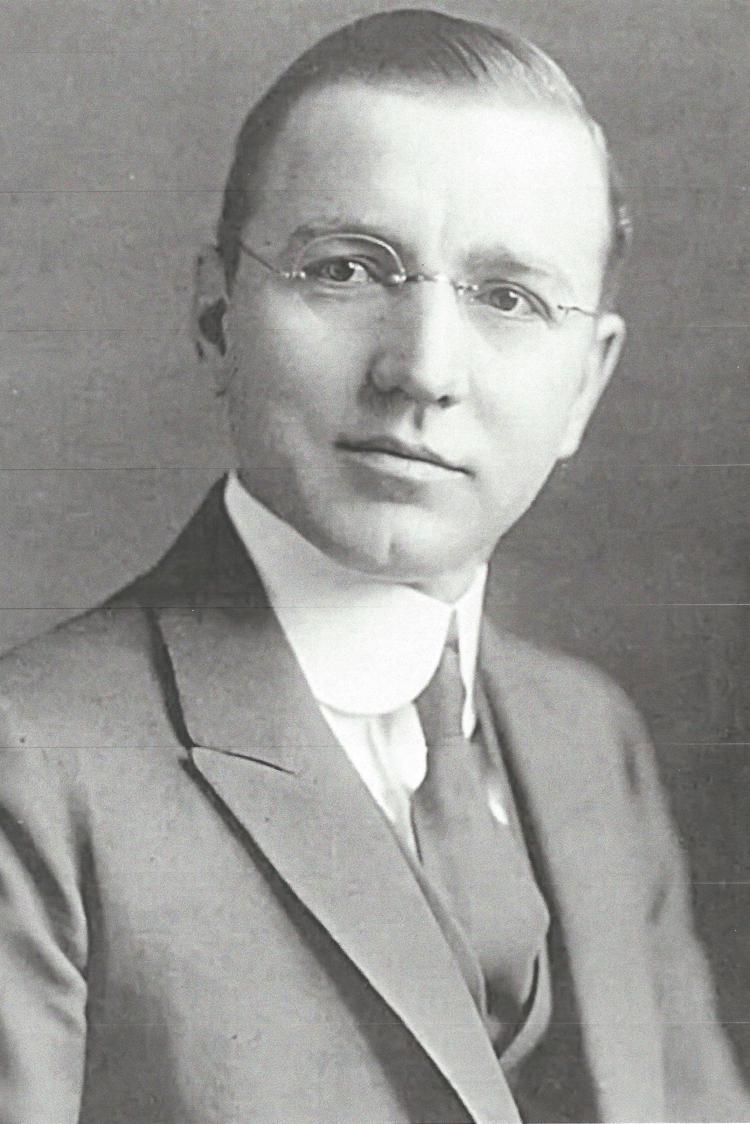 Known for: Innovator in the foot-care industry
William Scholl made foot care fashionable during the1960s with a contoured wooden sandal designed to exercise the muscles in the feet and legs.
Born on his father's dairy farm in LaPorte in 1882, Scholl learned to make shoes using his grandfather's cobbler tools. The famous foot doctor began his practice in Cedar Lake; his cobbler tools are on display in Lake of the Red Cedars Museum in Cedar Lake.
Scholl went on to invent more than 1,000 foot-care products. His trademark was the "Original Exercise Sandal," known as Dr. Scholl's, the name of his family's company. The sandals were worn for nearly two decades by millions of women worldwide who apparently believed in his theory that if your feet hurt, the rest of your body hurt.
He and his brother established Scholl Manufacturing in London in 1910. He served as the company's president, CEO and eventually chairman of the board until his death in 1968.
He was inducted into the South Shore Wall of Legends in 2014.
2014 Legends inductee: Army Pfc. Frank Ono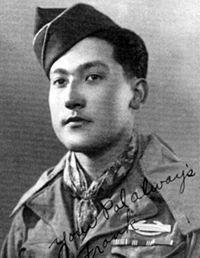 Name: Army Pfc. Frank Ono
Known for: Medal of Honor recipient
It was July 4, 1944, in Castellina, Italy, and Frank Ono was a private in Company G of Nisei — or second generation Japanese-American Regimental Combat Team.
Ono's squad was caught in a hail of formidable fire from the well-entrenched enemy. He advanced ahead of his unit and single-handedly defended his position against an enemy counterattack. He then braved intense hostile fire to aid two wounded comrades and, when it became necessary to retreat, voluntarily covered his unit's withdrawal.
Ono left the Army while still a private first class. He died at age 56 and was buried in Highland Cemetery in North Judson.
For his actions during the battle, he was initially awarded the Army's second-highest decoration, the Distinguished Service Cross. A 1990s review of service records for Asian Americans who received the Distinguished Service Cross during World War II led to Ono being awarded the Medal of Honor.
Ono was inducted into the South Shore Wall of Legends in 2014.
2015 Legends inductee Lew Wallace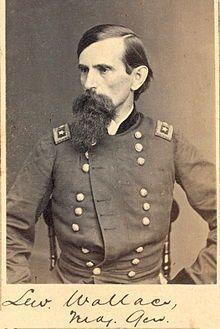 Hometown: Brookville, Indiana
Lew Wallace was a lawyer, Civil War Union general and a New Mexico territory governor.
Wallace, born in 1827, wrote poetry and a play, but his literary reputation rests upon three historical novels: "The Fair God," written in 1873, "The Prince of India," written in 1893 and "Ben Hur," a biblical bestseller published in 1880, made into a play and silent motion picture in 1925, then remade again in 1959 and 2016. The 1959 blockbuster movie won 11 Oscars, including best picture.
He had strong ties to the Kankakee River. During the strong days of hunting and fishing along the Kankakee in the 1870s and beyond, the Collier Lodge in Kouts* was a popular destination for Wallace and Presidents Teddy Roosevelt and Benjamin Harrison.
His military career included in the Mexican-American War and the American Civil War. He is considered hero of the Civil War, helping to raise thousands of troops for the Union.
Wallace, who died in 1905, was inducted into the South Shore Wall of Legends in 2015. Gary's Lew Wallace High School bears the name of the prolific author.
*This has been changed from the original.
2015 Legends inductees 20th Indiana Volunteer Infantry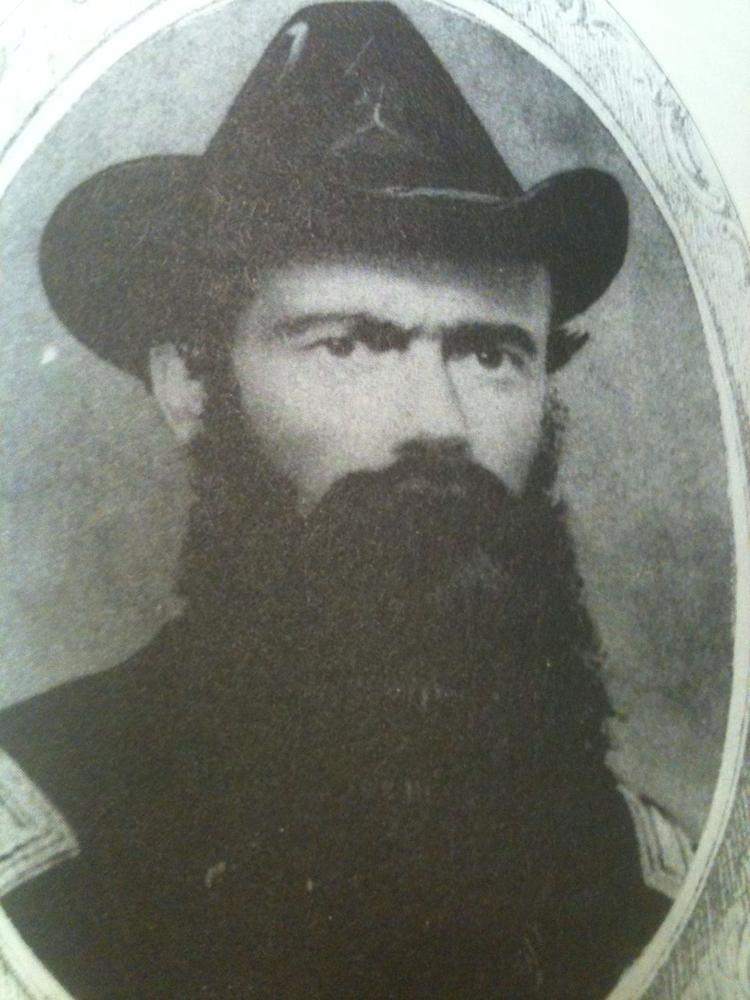 Name: 20th Indiana Volunteer Infantry
Hometown: Lake, Porter and LaPorte counties
Known for: Distinguished fighting on the front lines of several major Civil War battles
Crown Point Civil War Col. John Wheeler enjoyed a career as a farmer, teacher and publisher of the Crown Point Register.
But he left that all behind in 1861 to fight for the Union cause in the Civil War. He used his own money and influence to raise a company of local volunteers for service in the war.
The company elected him captain of the 20th Indiana Volunteer Regiment, Company B. Two years later, in 1863,Wheeler was promoted to colonel and assumed command of the entire regiment. He led his troops in action at the key battles of Chancellorsville and Gettysburg, the bloodiest battle of America's bloodiest war.
The 20th Indiana Infantry fought in nearly every major battle of the Civil War's eastern theater and included more than 300 Lake, Porter and LaPorte county men in its ranks.
Wheeler fell on the second day of the Battle of Gettysburg in 1863, dying from a Confederate sharpshooters bullet. The efforts of Wheeler and 94,000 other Union forces in the three-day battle thwarted an invasion of Pennsylvania by Confederate soldiers. It was considered a turning point in the war.
Wheeler's body was returned to Crown Point and buried in Maplewood Cemetery in Crown Point.
Wheeler and his 20th Indiana Volunteer Infantry were inducted into the South Shore Wall of Legends in 2015. Col. John Wheeler Middle School in Crown Point is named in his honor.
2015 Legends inductees Gary Roosevelt and Crispus Attucks basketball teams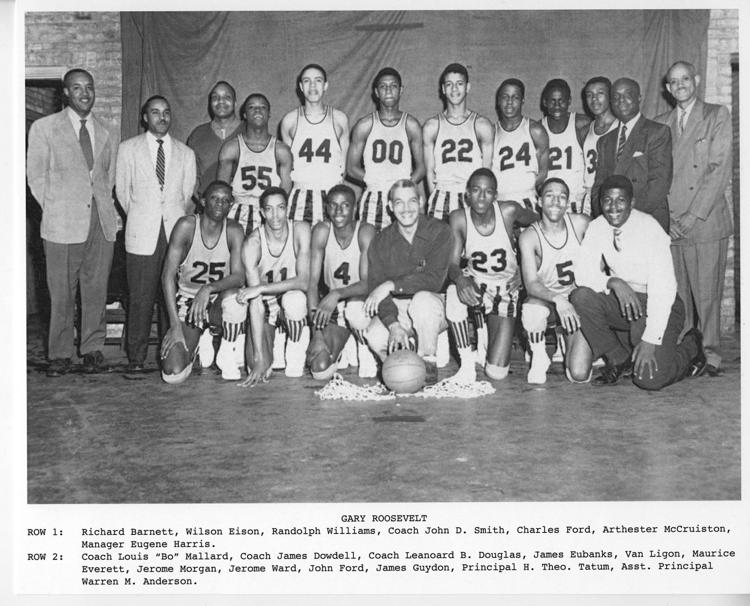 Name: Roosevelt and Crispus Attucks
Hometown: Gary and Indianapolis
Known for: Basketball state championship game
Played at Indianapolis' Butler Fieldhouse, the 1955 state championship basketball game between Gary Roosevelt and Indianapolis Crispus Attucks was the first in U.S. history played by two teams from all-black high schools. Roosevelt was led by star Dick Barnett and Attucks by Oscar Robertson, who went on to be one of the greatest players in NBA history. Attucks won, 97-74, becoming the first African-American school and the first school from Indianapolis to capture the state title.
Robertson scored 30 points and Wilson Eison, who went on to become Gary's first Mr. Basketball, scored a game-high 31 points for Roosevelt. 
The real impact of the game resonated as one of the earliest events in the country that pushed for further justice and equality for all Americans. Coaches of all-white teams started to accept the fact that black athletes could, and did, help their teams succeed at a higher level. Sports writers and league officials also came to the realization that black athletes could, and did, help teams become better.
The teams were inducted onto the South Shore Wall of Legends in 2015.
2016 Legends inductee Chief Clyde McMillan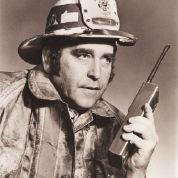 Name: Chief Clyde McMillan
Known for: Founder of Task Force Tips
Inspiration for a company considered a global leader in firefighting equipment manufacturing came one day while Chief Clyde Hamilton McMillan was sitting in a Gary restaurant.
A Gary firefighter who was injured while responding to the massive Standard Oil fire of 1955, McMillan came up with the idea to increase the flow of water from standard fire nozzles. Installing a device in the nozzle could boost water pressure in fire hoselines, he reasoned, giving firefighters more power when battling blazes.
What started as a business in the basement of his Hobart home eventually grew into Task Force Tips, a Valparaiso-based company that employs hundreds and is considered a worldwide leader in the design, engineering and manufacturing of firefighting equipment.
McMillan, who died in 1982, was inducted into the South Shore Wall of Legends in 2016.
2016 Legends inductee Lynton Keith Caldwell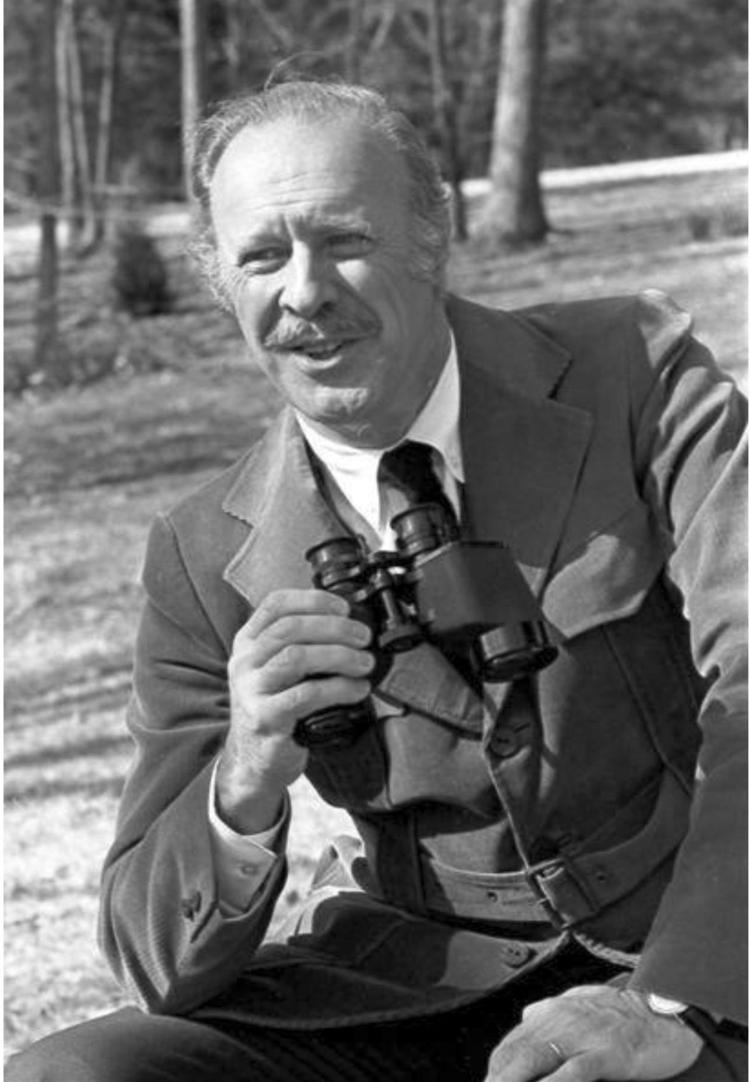 Name: Lynton Keith Caldwell
Known for: Environmental policy advocate
Lynton Keith Caldwell helped shape the nation's environmental policy requiring environmental impact statements for major projects.
Caldwell, born in Iowa in 1913, moved with his family to Hammond, where his lifelong love of the natural world originated with his frequent trips to the Indiana Dunes. The inspiration for environmental protection likely was rooted in those trips to explore the ecosystem.
A professor emeritus at Indiana University, Caldwell pioneered the development of a new academic subfield: environmental policy and administration studies. In 1969, he helped write the National Environmental Policy Act. It included the mandate for environmental impact studies for all major federal projects that would significantly affect the environment.
NEPA resulted in establishment of, among other things, the Environmental Protection Agency and the Clean Air Act.
He was the catalyst for the establishment of the School of Public and Environmental Affairs at Indiana University in 1972.
Caldwell, who died in 2006, was inducted into the South Shore Wall of Legends in 2016.
2016 Legends inductee Nelson Algren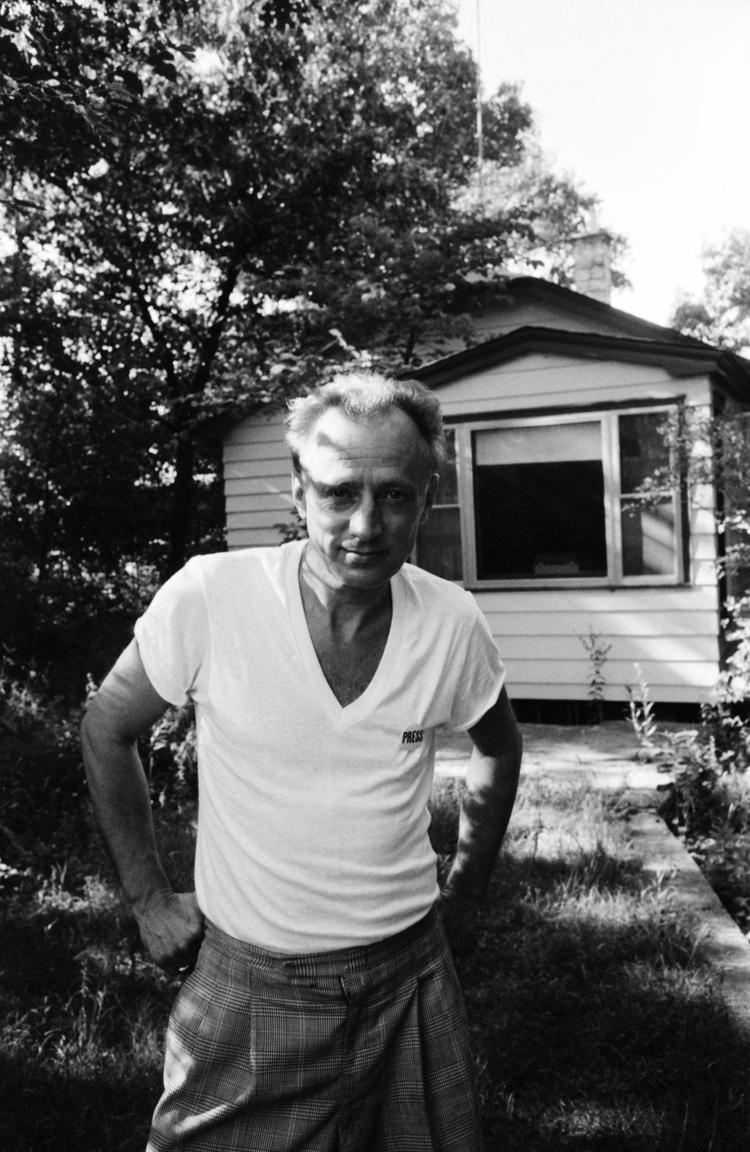 Hometown: Chicago/Miller area of Gary
Famed Chicago writer Nelson Algren, often described as the "bard of the down-and-outer," is best known for his 1949 novel "The Man with the Golden Arm."
Algren won the National Book Award for Fiction in 1950 for his novel about a heroin-addled poker dealer. That acclaimed work was converted into a movie starring Frank Sinatra in 1955.
His later novel, "A Walk on the Wild Side," depicts the downtrodden prostitutes and hustlers of Perdido Street in the old French Quarter of 1930s New Orleans. The piece was adapted into a movie starring Kim Novak.
Algren used the royalties from his writings to buy a cottage on a lagoon in the Miller area of Gary, where he began a decades-long love affair with French existentialist Simone de Beauvoir. The Nelson Algren Society of Miller Beach adopted its famous resident with a park on Lake Street, an annual summer festival and a museum.
Algren died in 1981 at the age of 72.
He was inducted in the South Shore Wall of Legends in 2016.