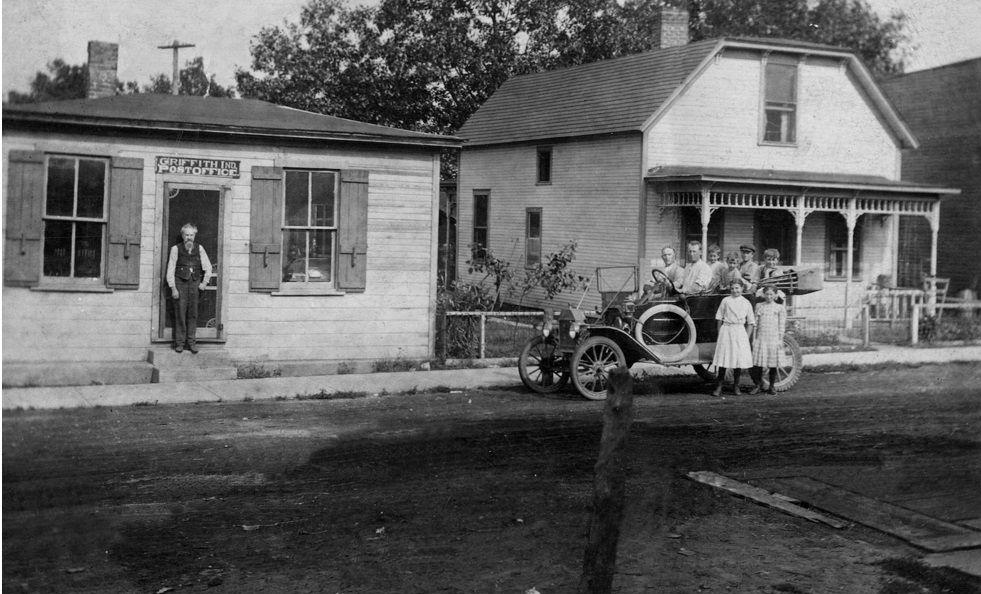 GRIFFITH — The history of Griffith rides along the rails and steams straight out of 19th century expansion.
Many American towns stake a claim in railroading for their existence. Few can trace their very name to those steel ribbons that link east with west and north with south.
History indicates the town of Griffith may have been named after a surveyor for the Grand Trunk Railroad, E.P. Griffith.
In the 1870s he mapped the terrain, set the grade for the tracks and the area became known as Griffith's Section.
By the time the Grand Trunk line was completed in 1879, both name and town had become one.
The Dwiggins brothers, Jay and Elmer, were businessmen from Chicago who founded the town in 1891.
They planned to call it Dwiggins Junction, said Karen Kulinski, of the Griffith Historical Society.
"In the end, they chose to keep the name of Griffith," she said, adding they did name several streets after themselves: Jay, Elmer and Dwiggins.
They also laid out many of today's lots, roads and alleys and called it "Chicago's Best Factory Suburb," Kulinski said.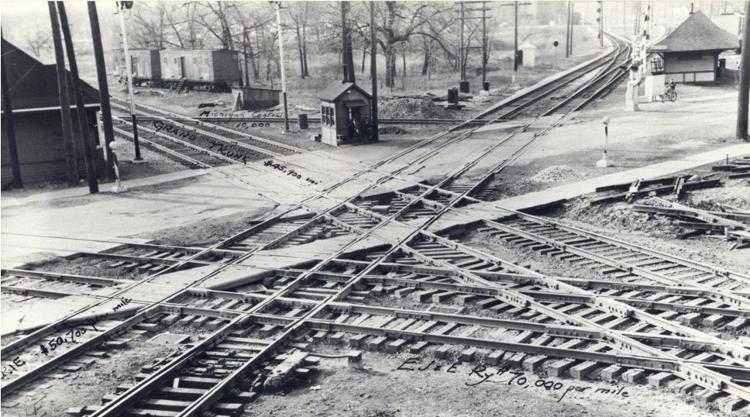 In 1852, Indiana and the U.S. Government passed swamp reclamation acts.
Settlers bought swampland for $1.25 an acre and then had to drain it by digging ditches.
"For a long time, the regular means of travel between Munster/Highland and Merrillville was by boat," Kulinski said.
In 1853, Mathias and Anna Miller, fresh out of Germany, bought 40 acres and built a sod roofed dugout as their first home.
Others soon arrived, including the families of Joseph Hoffman, Jacob Helfen, Nicholas Hilbrich and Peter Reder.
Also making tracks were the railroads, including the Michigan Central in 1854.
It was followed by the Grand Trunk, Erie Railroad, Elgin Joliet & Eastern Railway, Chesapeake & Ohio Railroad, Erie and Kalamazoo, Michigan Southern, Chicago and Erie, and others.
"The railroads brought people and progress to the tiny farming community," Kulinski said.
But the depression of 1893 ended the brothers' venture and they were forced to abandon their dream of a factory suburb.
Fortunately, the railroads and Indiana Pipeline Co. provided jobs for those who remained.
"So, many Griffith residents stayed on to build a town," Kulinski said.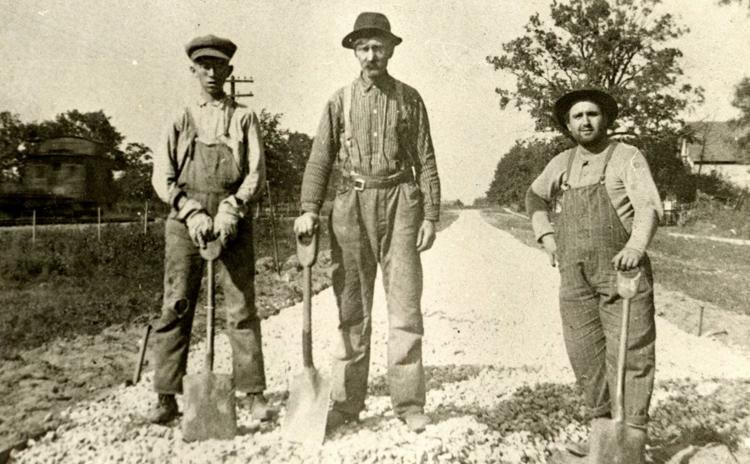 Griffith was officially incorporated 11 years later on Nov. 19, 1904.
Residents faced the task of moving from agriculture to a more urban setting at the dawn of the 20th century.
The fledgling town boasted various industries, stores and shops.
The young school system scored an "A" when Franklin School was built in 1911.
It replaced Troy School, South School and North School, all of which were built in the late 1800s.
As the 20th century progressed, it was joined by three other grade schools, the high and middle schools.
The first formal church was built in 1915 when the Methodists began worshiping at the corner of Lafayette and Columbia.
It was joined in 1920 by the Hammond Christian Church at 231 N. Broad St.
In 1928 St. Mary Parish opened its doors with a church/school combination on Broad Street.
Maxine Hess, a genealogist and member of the Griffith Historical Society, moved to Griffith in 1962 and lived on 39th Place.
She watched as land was leveled for The Mansards apartment complex.
"That was all just prairie out there."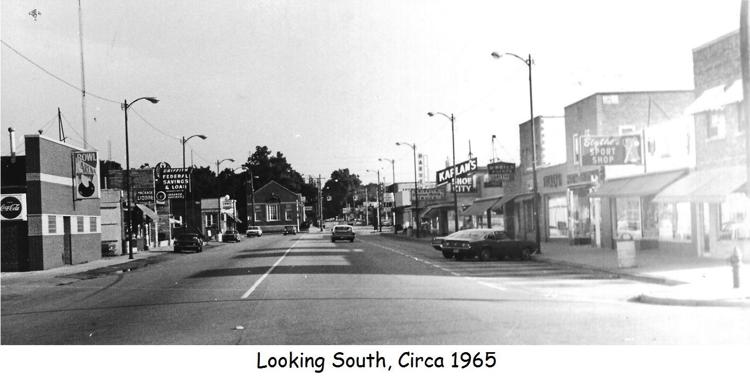 When Kulinski moved to Griffith in 1976, "it had a vibrant downtown. They called it Uptown Griffith."
But things began to change as women started working full time and the malls began to open, Kulinski said.
The downtown began to stagnate and went downhill for many years.
"I have really been impressed with our current Town Council," Hess said. "They have really knocked themselves out doing things for the town."
Griffith is enjoying one of the biggest transformations in its history, said Town Council President Rick Ryfa, R-3rd.
"In the mid-2000s, business vacancy reached almost 60 percent in our downtown, many homeowners were leaving and their homes were turned into rental units," he said. "Crime was reaching record numbers and there was a general feeling of decline in the community."
Today, the crime rate is lower and young families are moving into town.
Plans are underway for redevelopment at the vacant Griffith Golf Course and Griffith Park Plaza at the corner of Ridge Road and Cline Avenue.
And today's downtown sports a fresh streetscape, many stores and shops, a bike trail to replace some of those steel ribbons and — of course — that famous crossing with train traffic that has steamed across Broad for 162 years.