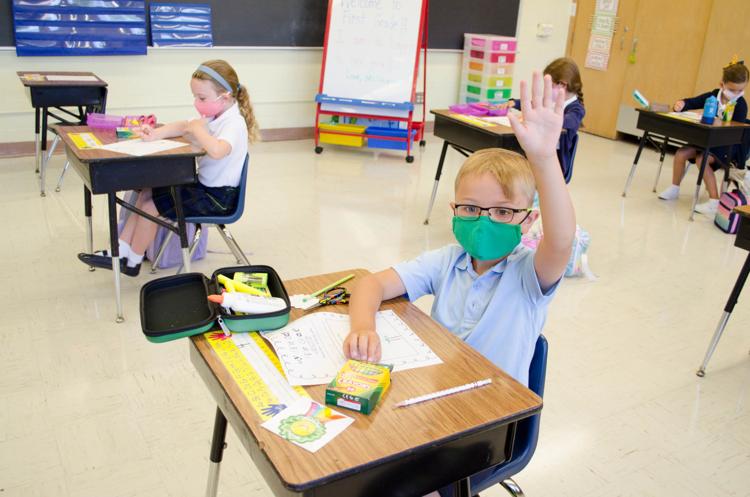 As schools reopen in Northwest Indiana during the novel coronavirus pandemic, The Times is compiling data on known cases of COVID-19 reported in Region schools.
All information in this searchable database is confirmed by The Times' reporters with official school sources. The database will be updated as our newsroom becomes aware of cases.
Several universities are providing detailed updates on active cases to inform the public on community spread.
At Valparaiso University, four cases of COVID-19 are currently active on campus as of Sept. 18. VU administrators update the university's dashboard on Mondays, Wednesday and Fridays each week.
A total of three active cases have been confirmed at Purdue University Northwest, where updates are provided every Friday. All of these active cases were reported among faculty and staff, and none were among students, according to the university's Sept. 18 update.
PNW removes individuals from its active case dashboard after individuals have spent at least 10 days from the date symptoms began in isolation and are 72 hours fever-free.
At Indiana University Northwest, COVID-19 mitigation testing is being conducted among students, faculty and staff, especially among those who may be more at-risk of community transmission. The university also tests symptomatic individuals.
On Sept. 16, IU Northwest reported two of five symptomatic individuals received a positive result in its symptomatic testing, which began Aug. 1. None of the university's 255 mitigation tests were reported as positive cases. IUN began mitigation testing Aug. 24.
Calumet College of St. Joseph is reporting one active case among students, staff and faculty, as of Sept. 17. The college has seen eight total cases since Aug. 15 and seven individuals who tested positive have been cleared to return to school.
Know of a case not reported in our database? Let education reporter Carley Lanich know at carley.lanich@nwi.com.
Be the first to know
Get local news delivered to your inbox!