Here are the top five stories you need to know about today.
Coroner identifies homeless woman found dead in Hammond, seeks family members
HAMMOND — The Lake County coroner's office on Tuesday released the identity of a homeless woman found dead beneath an interstate overpass Saturday, the Lake County coroner's office said.
Carolyn Spencer, 55, was known to be called "Sgt. Major General." No foul play is suspected in her death, a coroner's release said.
The coroner's office asked for help locating Spencer's family members.
Before Spencer began living beneath the Interstate 80/94 overpass at Kennedy Avenue, she had lived in the 200 block of Highland Street.
Spencer suffered no visible injuries. The cause and manner of death were pending toxicology results, said Scott Sefton, chief deputy coroner.
Coroner Merrilee Frey said in a news release that she appreciated "the outpouring of information from the community" after she sought tips about the woman's identity last weekend.
Anyone with information about Spencer or her family is asked to call the coroner's office at 219-755-3265.
UPDATE: Valparaiso middle school teacher allegedly has 'inappropriate conversations' with student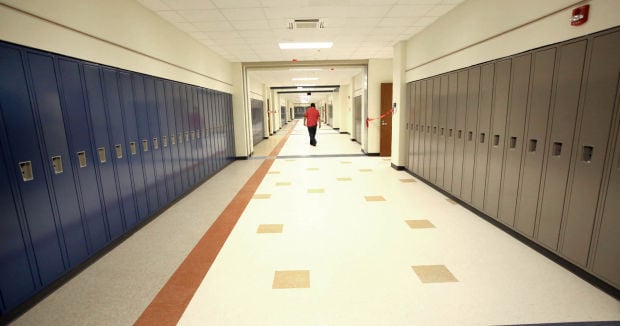 VALPARAISO — A Ben Franklin Middle School teacher has been accused of "inappropriate communications" with a student.
In a statement Monday, Associate Superintendent Julie Lauck confirmed an allegation of "inappropriate conversations between a teacher and a student" was brought to the administration's attention on Jan. 31. The incident reportedly happened three years ago.
Lauck said the conversations were via instant messaging.
Lauck, in a written statement, said the administration placed the teacher on a leave of absence and has since confirmed the "inappropriate communications" did take place. The teacher has been employed with the school district since 2006.
Valparaiso Police Department Sgt. Mike Grennes said the department has been notified of the incident and has opened an investigation into the matter.
"The Valparaiso Community School Corporation is bound by legal restrictions on what we can say, but do want to inform you that a recommendation will be made to cancel his teaching contract," Lauck said. 
Lauck said BFMS Principal Jeanie Sienkowski and teachers are working to minimize any loss of instructional time for students.
"Please know that we take the safety of our students seriously," Lauck said. "Additionally, we strive to maintain the integrity of our dedicated teaching staff."
Check back at nwi.com for updates.
Lake County sheriff says fake Facebook profile smearing public officials could be criminal, is clearly dirty politics
CROWN POINT — Lake County officials are calling on state police to investigate whether political attacks launched through an alleged fake Facebook account are a felony violation of state law.
Now Indiana State Police investigators are weighing whether they'll jump into the fray of alleged dirty politics that documents in the case link to one county sheriff's candidate and former police chief, a political operative and convicted felon, a coroner's investigator and a computer ID assigned to a local school district.
Lake County Sheriff Oscar Martinez Jr. and Lake County Prosecutor Bernard A. Carter said they want an outside agency to expose a group of people suspected of conducting a smear campaign against Martinez and others running for election this year through a bogus Facebook profile.
The Times has learned an initial probe by county police turned up telecommunications records linking the attacks to the home of Schererville Police Chief David Dowling, a Democratic candidate for sheriff; the home of political activist and federally convicted felon Robert Cantrell; a computer ID associated with the Crown Point School Corp.; and the home of Gilbert Gutierrez, an investigator for the county coroner's office.
Subpoenaed documents in the case show computer signatures linked to those individuals also fed into the fake Facebook account, sources close to the investigation confirmed.
On Tuesday, Dowling denied any involvement in a social media campaign and accused Martinez of playing politics.
"I think this is a political scam by the sheriff," Dowling said. "If it was a real investigation, he would be contacting people, not the media. It is very disappointing."
Cantrell said, "I don't do Facebook, and I don't read Facebook."
Gutierrez did not return calls seeking comment.
Crown Point Community School Corp. released the following statement:
"Crown Point Community School Corporation has policies regarding the use of school equipment for private matters. We also provide an open guest network. If policies are actually violated, appropriate resolution will follow."
'Jackie Sutton'
The subpoenaed documents, provided to The Times, are from an internet service provider and directly name Dowling and Gutierrez and show the address of Cantrell and a Crown Point schools computer ID.
In the case of two computer IDs linked to Cantrell's home address, his son John Cantrell, a Region attorney, is listed as the subscriber. But county records indicate Robert Cantrell owns the address from which the computer IDs originated.
Hammond Mayor Thomas McDermott Jr., who was one of the Facebook targets, said this week, "The people involved should be exposed."
Gary Mayor Karen Freeman-Wilson said, "To the extent that this is America, we are governed by the First Amendment. I really don't worry about what people say. I just have to worry about what I do."
State Police Detective Joe White, of the Organized Crime and Corruption Section, said he is relaying the request for help in the Facebook case to the Indiana State Police superintendent's office, which must approve any such investigation.
The focus would involve a Facebook page in the name of Jackie Sutton. It features a photo of four middle-aged women, a profile with only a birth date of Dec. 7, 1976, and links to about 200 friends.
Martinez said he received and accepted a friend request from the Sutton page last year as a routine part of his election campaign.
"After a couple of months, I started noticing this Jackie Sutton started posting some very harmful and harsh statements against other individuals and elected officials," Martinez said. "The next thing I know, I started becoming part of her slanderous statements, not backed up by any facts."
'Intent to harm'
The Facebook page, which remains active, still features a score of postings that include statements like, "It's time to clean house," and "It's time to drain the swamp."
It also contains direct remarks against Martinez; U.S. Rep. Pete Visclosky; the Gary, Hammond and East Chicago mayors; Lake County Auditor Peggy Katona; the Lake County Board of Commissioners and North Township Trustee Frank Mrvan, among others.
Martinez said, "One false statement was that I was part of the KKK and hated black people. That was (later) deleted," Martinez said.
The sheriff said he unfriended and blocked the Facebook page and advised others complaining about it to do the same — but still was called on to do more.
"They were still concerned how someone can do this and get away without any accountability," he said. "I pretty much told them I would have my investigators look at it and see if there are any laws that may be violated."
Martinez said state law does make it a Level 6 felony to use "synthetic identifying information with intent to harm or defraud another person."
He said they gathered evidence from Facebook and Comcast that Jackie Sutton was a pseudonym for an account used by several people posting from a number of different IP (internet protocol) addresses.
"It's a made-up person, a made-up date of birth," Martinez said. "They did get further evidence to show it's a group of people acting with intent to harm other people. These individuals are people involved in politics and professionals. They know what they are doing is wrong (because) some of the posts are starting to be deleted and taken down."
He said he quickly decided to consult with the prosecutor and state police to avoid any appearance of a conflict.
High-tech smear sheet
"To me this is a bunch of political nonsense," Dowling said. "Why aren't we talking about the issues? We aren't talking about the fact that after public corruption that tarnished our county, Oscar Martinez finds it appropriate to have $500 and $1,000 ticket fundraisers with donations listed from county vendors."
Treasurer Katona, who is running for re-election, said of the Facebook page, "It's dirty politics, and an anonymous way to lie."
She said she was heartened by others who posted support for her on the Facebook page.
Others said the Facebook attacks appear to be a higher tech version of photocopied smear sheets that political operatives place on car windshields.
"The only way to inoculate yourself from that is to be transparent and try to do everything you can right all the time," Mrvan said.
"This country lives off of Facebook," Robert Cantrell said. "People seem to get on there and think its freedom of speech, and they say what they want to say. Is that criminal?"
Portage Town and Country Market being converted to a Strack & Van Til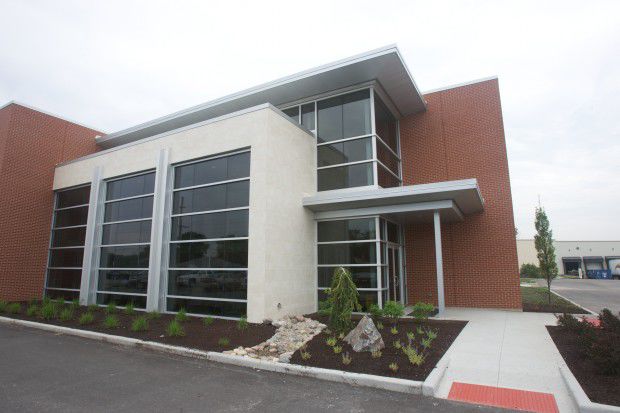 The local grocery chain Town and Country Market once had three supermarkets in the Region and a headquarters in Burns Harbor.
Soon the longtime Northwest Indiana brand will be down to one last store.
Highland-based Strack & Van Til, which acquired Town and Country Market in 1993, is converting the Portage Town and Country at 6046 Central Ave. in Portage to the Strack and Van Til brand. The Valparaiso Town and County at 1605 Calumet Ave will be the only one left.
"It's going to get Strack & Van Til quality and variety at the best possible prices," Indiana Grocery Group CEO Jeff Strack said. "It will be a little bit of a different market segment."
Strack & Van Til, which has 21 stores across Northwest Indiana, has long operated Town and Country Market as a discount chain like Ultra Foods, which was once widespread in North Lake County and the Chicago suburbs in Illinois. It even converted the Town and Country at 6001 Broadway into an Ultra years ago before rebranding it as a Strack & Van Til last year as the local grocery chain looks to streamline under new management after its parent company went bankrupt.
"It focused mainly on price and less on service," Strack said. "The idea was to be the low-price leader in the marketplace but it's difficult for independent operators to take that position now."
Strack & Van Til is leaving the Valpo store as it is, since there already are two Strack & Van Til-branded supermarkets in town.
"There are synergies on the back end of things to operating fewer brands versus multiple brands," Strack said. "But we'll still have two different banners to appeal to different consumers seeking different shopping experiences."
The conversion should be complete in early spring, Strack said.
2 suspects in custody after shooting in Merrillville. They were found hiding in someone's attic.
MERRILLVILLE — Police say an Indianapolis man confessed to a shooting Tuesday after he was allegedly caught hiding in an attic with a juvenile accomplice and a stolen jar of narcotics. 
Charles Manyfield, 20, formerly of Merrillville, is being held at Lake County Jail on probable cause charges of attempted murder, police said. 
Police were dispatched at 4:42 p.m. to the 5700 block of Van Buren Street for a report of a gunshot wound, Merrillville police said in a news release. 
The victim, who suffered a bullet wound to the back, was treated and released from the hospital.
Footprints in the snow led police to a nearby residence in the 5700 block of Jackson Street, where the suspects allegedly fled, police said. 
As a K-9 officer and police dog entered the home, the suspects climbed up into the attic, police said. 
Police say they were ordered to come down from the attic and surrendered without further incident. 
The homeowner gave police permission to search the attic, where they found a handgun and a jar full of narcotic pills, the release stated.
A juvenile, who had a warrant out for his arrest in Gary, is also being charged in connection with the shooting and robbery. 
Manyfield allegedly admitted he attempted to rob two men when the shooting occurred, police said.