Here are the top five stories you need to know about today.
Chesterton student arrested after allegedly offering drugs on Snapchat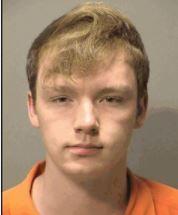 A Chesterton High School student was arrested this week after he allegedly offered drugs for sale on Snapchat.
Cole Wolfe, 18, of Chesterton, allegedly wrote "15 a g 25 for 45 an 8th free delivery" on a Snapchat message. The message brought the attention of school officials and police on Tuesday.
According to the police report, Wolfe initially denied having Snapchat on his phone, but when he opened his phone, with an officer looking over his shoulder, the Snapchat icon was readily visible.
His backpack also had a "very strong odor of marijuana" when it was opened. 
During a search of his car at the school, the officer located marijuana buds.
Wolfe was placed under arrest for possession of marijuana and transported to Porter County Jail.
See the recent arrests booked into Porter County Jail here:
Police confirm use of Taser prior to fatal shooting at Merrillville car dealership
Police confirmed Friday that officers attempted to use a Taser on a South Dakota man before he was shot and killed Wednesday at a Merrillville car dealership.
Merrillville police were called out at 11:38 a.m. to Art Hill Ford Lincoln, 901 W. Lincoln Highway, after receiving a 911 call that a man was armed with a knife and "chasing an employee" inside the dealership, according to police. 
That man was identified Wednesday afternoon by the Lake County Coroner's office as Jimmy Terry, 30, of Sioux Falls, South Dakota. 
As officers arrived, police said they received updated information from 911 dispatch that Terry had entered a dark colored Jeep, believed to be his own, in an attempt to leave the dealership. 
The Northwest Indiana Major Crimes Task Force confirmed that officers immediately located this vehicle near the entrance of the dealership, and a traffic stop was made.
During the course of the stop, Terry is reported to have disregarded the officers' commands and they used a Taser on him.
The task force release states the Taser deployment was ineffective in subduing Terry and he continued his armed approach toward officers. Lethal force was then used. 
The shooting remains under investigation with the task force. 
Recent arrests booked into Lake County Jail
Lake County police board gives officer facing a rape charge a chance to return to duty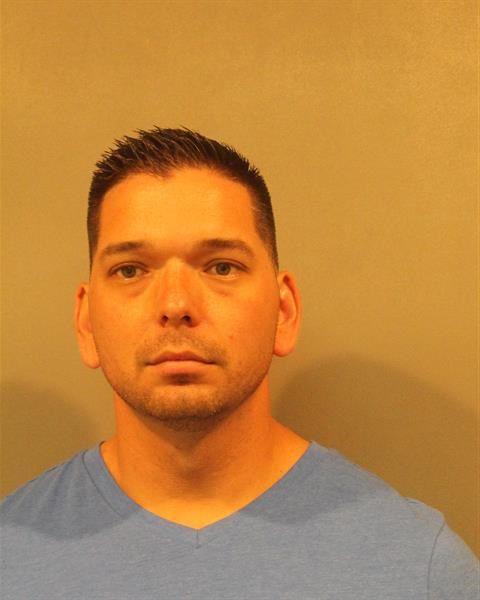 CROWN POINT — A Lake County police officer facing rape charges could return to uniform if he can avoid a felony conviction.
The Lake County Police Merit Board has dismissed disciplinary charges against Nicholas "Nick" Medrano this week on a technicality, said Chief William Paterson, second-in-command at the Lake County Sheriff's Department.
Paterson said Medrano must remain on administrative leave without pay while he awaits trial — now scheduled to begin April 30 — in Lake Criminal Court on felony rape, attempted rape, criminal confinement and sexual battery charges.
Medrano, 35, of Crown Point is pleading not guilty to allegations he raped a female co-worker between Jan. 10, 2013, and June 30, 2014.
Paterson said if Medrano is found guilty of a felony count, he would be removed from the force. "A police officer cannot have a felony conviction," Paterson said.
Paterson said Medrano would automatically be reinstated if he is acquitted or if the pending felony counts are reduced to misdemeanors.
Here are the Lake County Sheriff's Office 10 Most Wanted. Anyone with information about these individuals is urged to contact the Lake County …
Medrano has been fighting both the criminal charges filed by the Lake County prosecutor's office and civil disciplinary charges former Sheriff John Buncich filed last summer in an effort to fire Medrano regardless of the outcome of the criminal trial.
Paterson won his battle against the disciplinary charges Thursday when the five-member police merit board dropped them, ruling they were filed well beyond the deadline the sheriff's department always sets for bringing misconduct charges — within 90 days of a complaint.
Paterson said the sheriff's department first learned of the rape allegations in the fall of 2016.
Buncich called in the Indiana State Police to investigate, but took no immediate action to seek Medrano's termination.
The state police investigation resulted in a Lake County grand jury indicting Medrano on June 22, 2017. Buncich filed disciplinary charges against Medrano several days later — nine months after the complaint, Paterson said.
A jury convicted Buncich in August of bribery, removing him from office. A caucus of Lake County Democratic party committee members selected Sheriff Oscar Martinez Jr. to complete Buncich's term.
Police: Argument leads to shooting death in Crown Point
CROWN POINT — A verbal dispute led to a man's shooting death late Saturday, police said. 
According to police, at about 9:30 p.m. officers were called to the 1200 block of West 97th Place where they said a male subject had shot his 38-year-old son multiple times inside the home. Police said a verbal argument between the two turned physical before the shooting.
The victim, Jerome Wilderness Jr., 38, of Gary, was transported to Franciscan Health Crown Point where he died from his injuries, according to police and the Lake County coroner's office.
Police said the victim's twin daughters, thought to be about a year old, were in the home but unharmed. 
Some neighbors in the quiet neighborhood were reluctant to talk. One woman said she saw a lot of activity and cars near the home around 2 a.m.
An investigation is ongoing. 
Police have not released the name or any charging information yet. 
Two caught in Portage with BB-style guns near school released by police, charges pending
PORTAGE — Two men target shooting with BB-style guns Thursday triggered a district-wide lockdown of the city's public and private schools, Portage police said.
The two men were later apprehended near Fegely Middle School, but have been released from police custody.
Police Chief Troy Williams said the men were brought back to the station and later released. The reports will be forwarded to the Porter County Prosecutor's office for potential charges. The names of the two men were not released pending the filing of formal charges.
"It is not a crime to walk on a street with a rifle, but it's not the norm," Williams said.
Reports of men with weapons near the school triggered a flood of police response just after 7:30 a.m.
Williams said the incident is a reminder of the public safety concern created by people who carry weapons near public school buildings, especially 24 hours after a mass school shooting in Florida.
"They appeared to have had no ill intentions, however one was arrested for false informing, and the other subject is being brought back to the Portage Police Department for further questioning," Williams said in a prepared statement.
"We have recovered and confiscated their Air Soft guns."
The lockdown was later lifted, said Portage Township Schools Superintendent Amanda Alaniz.
"Today/tonight would be a good time to have a conversation about being aware of events in America and that our actions have consequences," Williams said.
The incident came one day after a 19-year-old in Florida was accused of carrying out the deadliest school shooting in the country in five years. Wednesday's shooting left 17 dead and 14 wounded.
"We know this incident likely filled the community, school staff, parents and students with some anxiety, concern and maybe even a little fear," Williams said of the local disturbance.
"We also want you to know that your schools were on point with their safety protocols, and your police department spared no resource or effort to bring as quick a resolution as possible to this situation while keeping the community updated."
This is also the second incident in Portage in less than two weeks involving someone brandishing or carrying a pellet gun that closely resembles a real firearm.
Police were called then to the 1800 block of Adams Street in early February on a report of a male brandishing a firearm toward another person and shooting the firearm into the ground. That incident also caused a dozen police officers to rush to the scene.
The first officer on the scene drew his own weapon before the 16-year-old boy dropped the look-alike handgun.
See the recent arrests booked into Porter County Jail here: