5 important stories you need to know from the weekend: Lake Central School Corp. mourns loss of science teacher who collapsed from heart attack. Griffith and Hammond will no longer play each other in any sports.
Here are the top five stories you need to know about today.
Lake Central School Corp. mourns loss of science teacher who collapsed from heart attack. He was training for the Chicago Marathon.
SCHERERVILLE — Family, friends and the Lake Central School Corp. community are mourning the unexpected loss of longtime Grimmer Middle School science teacher Dan Runyan.
Runyan, 45, of Portage, died Friday — two days after he collapsed into cardiac arrest while running with a Grimmer Middle School student run club.
"He died doing what he loved. He was preparing for the Chicago Marathon. He loved running with the club, and he was running on his own, too," Runyan's wife of 18 years, Heather, said Saturday from her Portage home. He leaves behind two children — Avery, 14, and Cole, 9.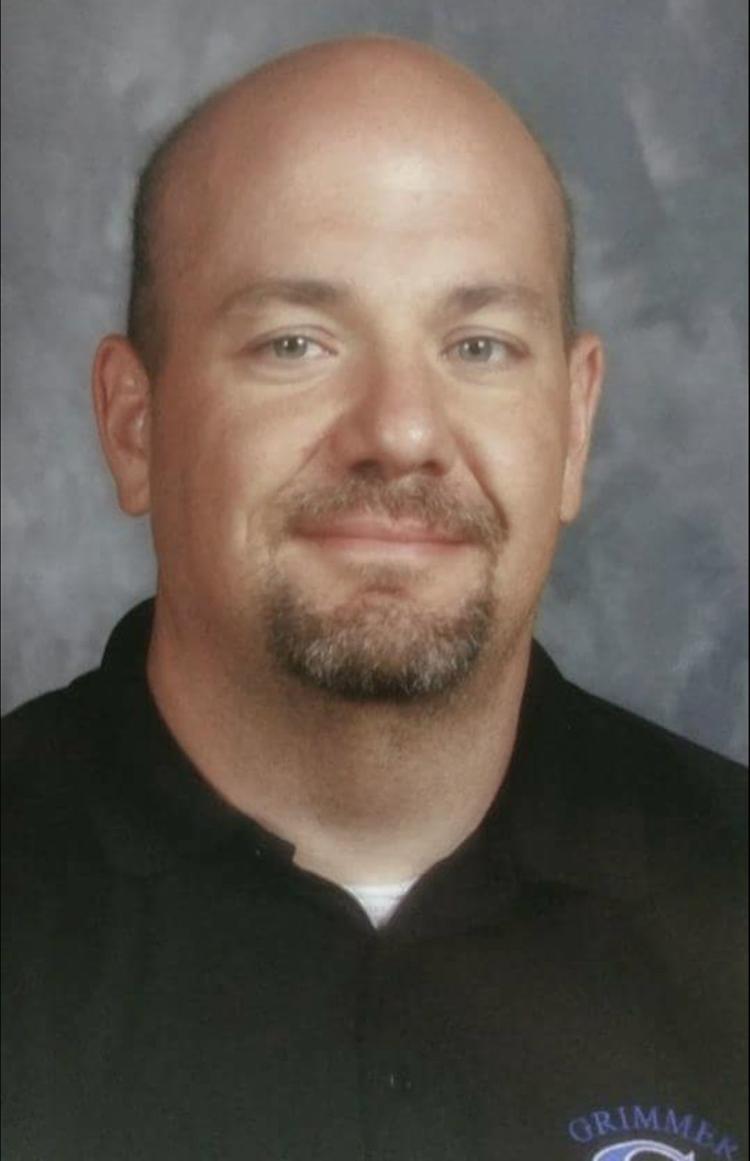 The outpouring of support from the Lake Central School Corp. community has been overwhelming, Heather Runyan said. Hundreds of "Get Well" letters poured in from students Thursday and Friday when Dan's prognosis was unknown. 
Grimmer Principal John Alessia said Dan was passionate about science and sports, popular with his students and colleagues and always infused humor in his classroom lessons.
"And he worked so hard to stay healthy. It was a devastating day (when we made the announcement) Friday. You don't measure the impact until something like this happens, how much he meant to everyone here," Alessia said. "He was a cool guy, you know, but deep down, he was probably a science geek…He was a jock, but he was a lover of science."
Dan was a longtime Science Olympiad coach and previously helped coach the football team. More recently, Dan was an assistant coach for the girls and boys track teams and volunteered with the school's run club.
Dan was an inspiration to his community, having previously weighed 340 pounds and on the cusp of a diabetes diagnosis before changing his diet and exercise regime in 2011. 
Three years later, Dan began tearing up the Portage running trails to the tune of his favorite band, Metallica.
In his transformation to a healthier lifestyle, he earned finisher medals in countless 5Ks and Spartan-style tough mud races and also completed in two half-marathons.
He ran a total of 1,000 miles in 2017, and his next challenge was to complete a full marathon this fall, his wife said.
After her husband didn't win a bid for a spot in the marathon, Heather Runyan kicked off a $1,500 fundraiser for Organization for Autism Research. The only other way to earn a spot is to run for charity, she said.
"That was what he was working on. We had talked, though, and it didn't matter. I mean, if we were going to have to fork over the $1,500 ourselves, he was going to run," she said.
'He loved being with the kids'
Kathy Grimler, a track coach and art teacher at Grimmer Middle School, said she was with Dan and the running club the day he collapsed from a heart attack.
"When he took off for the run, he and I were talking about his training for the marathon," she said. "He loved being with the kids. He could have run at home, but he came because he wanted to be with the kids."
The boys and girls track teams went undefeated last year, thanks in part to Dan's coaching style and perseverance, she said.  
"With the training he went through with his own health changes, he brought that to the kids," Grimler said.
Dan's death was particularly unexpected because he was in the best shape of his life, having dropped 100 pounds through diet and a love for running, his wife said. 
"I don't understand this at all. I don't get it," his wife said Saturday. "He was an organ donor ... so maybe that's why. Maybe other people needed his organs more. That's the only thing I can think of."
Dan taught with Lake Central School Corp. for more than 16 years. Before that, he worked as an environmental engineer. 
His mother, Valerie Runyan, of Warsaw, said he always struggled with his weight but turned his life around when he found running. 
"We were all very proud of him," she said.
Heather Runyan said the family is working with Lake Central School Corp. in planning a celebration of life event that will be open to the public. 
Griffith and Hammond will no longer play each other in any sports
Region boys basketball fans have excitedly looked forward to Tuesday's Griffith game at Hammond.
Larry Moore Jr.'s Wildcats and Grayling Gordon's Panthers are two of the hottest teams in Class 3A in the area.
But The Times confirmed on Sunday afternoon that the game originally scheduled at Hammond has been cancelled, and all regular-season matchups in all other sports have also been taken off the books.
Due to sportsmanship issues in games between the two schools, administrators have decided the Panthers and Wildcats will no longer compete in regular-season contests.
"Our administration has decided that we're not going to play them anymore," Gordon said on Sunday.
"Both schools mutually decided we're not going to play anymore," Griffith athletic director Stacy Adams said. "It was after the thing that happened in the freshmen game."
In December, Hammond's freshmen boys basketball team was playing at Griffith when a fight broke out in the stands that spilled onto the court with 6.3 seconds left in the game.
A Hammond High coach, Robert Pogue, 29, of Hammond, was charged with disorderly conduct, a Class B misdemeanor, according to Griffith Police Cmdr. Keith Martin.
The sportsmanship issues stem from the fight that broke out in a varsity game between Hammond at Griffith in 2015, when a foul was followed by punches thrown all over the court.
IHSAA commissioner Bobby Cox, like much of America, saw the video of the fight and suspended both teams from postseason play. At the time, both Hammond and Griffith took the matter to court and were allowed to play in the postseason and the Panthers eventually reached the Class 3A state championship game.
The IHSAA continued its push for sportsmanship thereafter, and Griffith had one of the best scorecards last school year in terms of playing the games with high sportsmanship.
Hammond athletic director Larry Moore Sr. said that he received a memo from the IHSAA confirming that all contests between the two schools have been terminated, including Tuesday's boys hoops game.
When asked for comment, Moore Sr. said, "You'll have to ask Stacy (Adams)."
Both teams compete in the Class 3A sectional at the Hammond Civic Center, so there is a chance the two could play in the postseason.
Griffith woman charged in fatal hit-and-run; alcohol suspected to be a factor
HIGHLAND — A Griffith woman is charged in connection with a hit-and-run Saturday that left a 47-year-old man dead.
Breanne Elyse Clark, 28, was charged Monday in Lake Criminal Court with leaving the scene of an accident, a level 5 felony. 
Clark allegedly struck Thomas V. Jamison Jr., 47, of Highland, with her vehicle about 2 a.m. Saturday, court documents state. 
The man was found by police near Highway and Kennedy avenues suffering "severe facial and skull injuries." 
Clark turned herself in at 3:15 a.m. to the Highland Police Department.
Clark told police in a statement "something jumped in front of my car," but she continued driving home because she was "nervous," documents state.
Clark's vehicle, which sustained damage to the front bumper, hood and windshield, was seized by police from her home in Griffith. 
Jamison died from blunt force trauma, according to the Lake County coroner's office.
Alcohol is suspected to be a factor in the crash, Highland police Cmdr. John Banasiak said Monday.
The crash remains under investigation and additional charges might be filed, the commander said. 
Carson's parent company files for bankruptcy
The Bon-Ton Stores filed for bankruptcy late Sunday, raising questions about the future of its Carson's department stores in Hammond, Hobart and Michigan City.
The Milwaukee-based retailer secured $725 million in financing to support its operations in the meantime, and is looking for a buyer as it restructures operations through the Chapter 11 process. The company, which operates stores at the former Woodmar Mall in Hammond, at Southlake Mall in Hobart, and at Marquette Mall in Michigan City, said it may sell all or parts of itself as it reorganizes in bankruptcy court.
"We are currently engaged in discussions with potential investors and our debtholders on a financial restructuring plan, and the actions we are taking are intended to give us additional time and financial flexibility to evaluate options for our business," President and CEO Bill Tracy said.
Bon-Ton operates 256 stores. In addition to Carson's, they include Bon-Ton, Bergner's, Boston Store, Elder-Beerman, Herberger's and Younkers brands in the Midwest, Great Plains and Northeast.
"BonTon has seven well-loved brands and associates who have remained committed to delivering excellent service to our customers for decades," Tracy said. "During this court-supervised process, we plan to continue operating in the normal course and executing on our key initiatives to drive improved performance."
Bon-Ton is closing 47 of its least competitive stores this year, including five in downstate Indiana. 
"We appreciate the ongoing dedication of our associates, whose hard work in serving our loyal customers is critical to our success and the future of our company," Tracy said. "Importantly, we look forward to continuing to provide our customers with quality merchandise and an exceptional shopping experience in our stores and across e-commerce and mobile platforms as we move through this financial restructuring process."
Bon-Ton is asking the court to allow it to retain the authority to pay employee wages and benefits, and to pay vendors.
"The company expects to receive bankruptcy court approval for these requests," Bon-Ton said in a news release.
Family Express raises starting pay to $11 an hour
Valparaiso-based Family Express, which has 70 convenience stores across Indiana and is in the process of building 10 more, is bumping its starting wage to $11 an hour.
The 43-year-old convenience store chain is raising entry-level pay by $1 an hour, after pre-empting national retailers like Walmart with above-market starting wages in April 2015. Family Express said it was boosting pay because of the tax cuts that reduced the corporate tax rate from 35 percent to 21 percent and as a bid to recruit quality employees and reduce turnover.
"We feel obligated to pass on a significant portion of the tax savings to our staff," Family Express President and CEO Gus Olympidis said. "Our employees are the ones that exemplify the unique brand promise that we extend to our valued customers day after day. The tax package is permanent, so instead of a one-time bonus, the pay adjustment will be permanent."
Olympidis said he wasn't sure of the exact numbers, but believed about 150 of Family Express's 800 employees would get a raise.
At $11 an hour, a full-time employee working 40 hours a week would make about $22,900 a year.
Family Express touts its compensation packages for employees, including starting pay of $50,000 a year for managers, health care benefits, fitness services and 401(k)s with matching employer contributions. Company officials said its You Matter! initiative, which boosted starting pay to $10 an hour in 2015, reduced turnover by 10 percent in the first year of implementation.
"Also note that our workforce is mostly full time with benefits," Olympidis said. "Some retailers are transitioning quietly to part time to avoid benefits and related costs."
Companies also face pressures to raise wages because of a tight labor market that's evidenced by all the fast-food restaurants that now have "help wanted" signs out. Indiana's unemployment rate now stands at 3.4 percent, making it difficult for some companies to find employees.
1st Source Bank, First Financial Bank, Fifth Third, PNC, First Midwest also all recently have increased pay in Northwest Indiana, citing the tax cuts.