5 important stories you need to know from the weekend: 'Several rounds' were fired in fatal shooting of Lowell man at Invaders Motorcycle Club in Morocco; Lowell suspect bonds out.
Here are the top five stories you need to know about today.
Court docs: 'Several rounds' were fired in fatal shooting of Lowell man at Invaders Motorcycle Club in Morocco; Lowell suspect bonds out
MOROCCO — A Lowell man allegedly fired off several rounds from an upstairs room during a party Jan. 27 at the Invaders Motorcycle Club, fatally striking a 21-year-old man in a downstairs bar area, newly released court records show. 
Frank Klotz, 57, faces one count of reckless homicide in Newton County in connection with the killing of Dakoyta "Cody" Corning, of Lowell. Corning was shot in the chest just before 8:30 p.m. at the clubhouse at 102 N. Polk St.
When interviewed by police at Newton County Jail, Klotz initially said he went upstairs with his friend who wanted to show him his gun, and "when he grabbed it, the gun went off once," an affidavit released Friday to The Times said.
He told police the gun was aimed toward a door on the north side of the room when it discharged. He said he then went downstairs to find Corning had been shot, he said. 
The friend who showed Klotz the gun told police he "handed (Klotz) his gun" and the gun "went off twice."
A witness at the Invaders Motorcycle Club told police she was standing at the end of the bar inside the clubhouse that night when she "heard three gunshots, which scared her, so she ducked down." 
"(The witness) said she then saw Cody walking and stumbling and he said he thought he had been shot," the affidavit states. 
Shortly after police spoke with this witness, they re-interviewed Klotz about the number of shots fired, the affidavit states. 
Klotz changed his story in the second interview, saying his friend gave him his gun and "told him to shoot it," the affidavit stats. 
"Frank said he shot two rounds from the gun towards the north door and wall. He said he gave the gun back ... and (his friend) told him there was one left and to shoot the gun again," the affidavit states. "Frank said he took the gun and when he grabbed it, the gun shot accidentally and he did not know exactly where it was aimed."
Two of the bullets traveled through drywall and ceiling tile into the downstairs room, where several people were gathering, the affidavit states. One of the rounds hit the bottom of a table in this room, the floor and then up to a north wall. The other hit the victim, Corning, in the right upper chest, records show. 
Corning was taken by Newton County Emergency Medical Services to Riverside Medical Center in Kankakee, Illinois, where he was pronounced dead.
Charles E. Bayne, of Lowell, was found guilty in a jury trial Jan. 19 of voluntary manslaughter in the death of Frank Klotz's son, Cody Klotz.
Cody Klotz was killed this summer in connection with a Snapchat feud over a girl when Bayne fired off a shot at Klotz to stave off a fistfight. 
Court records show Frank Klotz was released from jail Friday when he posted bond of $2,450.
UPDATE: One person in custody after Highland man fatally struck by vehicle early Saturday
HIGHLAND — One person is in custody after a 47-year-old Highland man died after being struck by a vehicle early Saturday morning at the intersection of Highway and Kennedy avenues.
The Lake County Coroner's office identified the victim as Thomas V. Jamison Jr. in a news release sent out Saturday afternoon.
Highland Police Cmdr. John Banasiak said an arrest was made in connection with the incident shortly after Jamison was struck and killed.  Charges are pending, he added. 
A death investigation team was called out to the scene at 2:20 a.m. and pronounced Jamison dead 33 minutes later after he sustained blunt force trauma in the collision, according to the release.
Details of how Jamison was hit by the vehicle were not immediately available Saturday. Banasiak said officers were dispatched to the area to find a person in the road on Kennedy Avenue just south of Highway by a vehicle. 
Other agencies involved in the investigation included the Highland Police Department and Lake County CSI.
56-year-old man found dead as crews worked to extinguish Valparaiso house fire ID'd
Officials said there were no working smoke detectors in a Valparaiso home where the 56-year-old homeowner was found dead after a fire Saturday morning. 
The Valparaiso Fire Department was dispatched for the report of smoke in the area of Chestnut and Center streets early in the morning.
Upon investigation, units discovered an active structure fire in the 200 block of Elmhurst Street.
Crews found smoke coming from the eves of the single-family bungalow-style home. The homeowner, 56-year-old Scott Cusick, was found dead in the residence upon a primary search, according to fire officials.
Robert Schulte, public information officer for the Valparaiso Fire Department, said a preliminary investigation indicates the fire started in the ceiling of the basement and that the homeowner attempted to exit the home before being overcome by the smoke and fire. 
The cause and manner of death are being investigated by the Porter County Coroner's Office and Valparaiso Police Department. An autopsy is scheduled for Monday and toxicology reports are pending.
The fire extended to the attic and roof of the home before being extinguished. It is being investigated by Valparaiso Fire Department and State Fire Marshal's Office.
The Valparaiso Fire Department was assisted by Washington Township Volunteer Fire Department and Porter EMS.
The Valparaiso Fire Department stresses the importance of having working smoke detectors in homes. Schulte stated that there should be a fire detector on each level of a home and ideally outside every bedroom and common area. 
He said people should also sleep with their bedroom door closed. 
The Valparaiso Fire Department has an outreach program with Martin Security to provide smoke detectors to homes in Valparaiso and Center Township without one. 
For more information on the program, call the fire department at 219-462-4772. 
Snow sentenced to 130 years for 'monstrous' murder of parents just outside Lowell; father was retired Hammond Morton shop teacher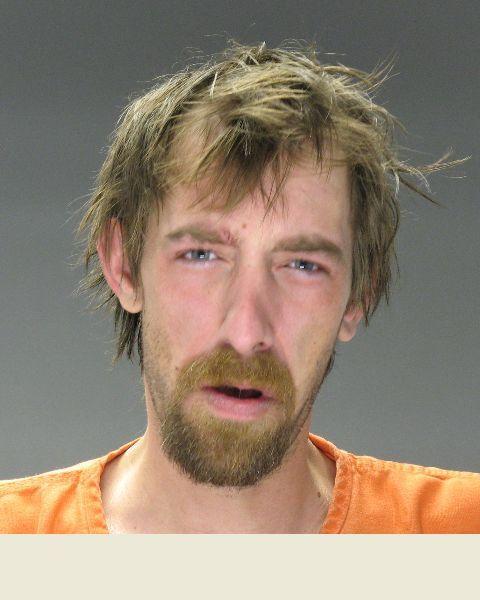 CROWN POINT — Thomas J. Snow was sentenced Friday to 130 years in prison for the brutal murder of his parents, Clifford and Joyce Snow, at the family's home in West Creek Township.
Snow, 38, declined to speak at his sentencing hearing, beyond unfailingly polite responses for the judge, but his sister, Julie Niemeyer, spoke of anger and sadness in a statement to Judge Samuel L. Cappas.
She said her brother was a "selfish individual" who held "contempt for human life." She said he killed their parents and then "threw them away like trash."
She said the 68-year-old retired shop teacher and his 66-year-old wife supported their live-at-home son, despite his failures and frequent arrests for drunken driving, domestic battery and robbery.
He eventually took everything from them, including their life, Niemeyer said.
She thanked the community for the hundreds of messages of condolences she received regarding her parents' deaths, including stories from former students of Clifford Snow at Hammond Morton High School.
She said Joyce Snow was a green-thumbed gardener who loved to play Trivia Pursuit.
"She was one of the most patient people I knew," Niemeyer said.
Snow was found guilty at trial Nov. 6 of two counts murder in the bludgeoning and strangling death of his parents at their home in the 14500 block of West 197th Avenue.
The deaths likely occurred between Sept. 18, 2013, and Sept. 22, 2013, according to court testimony, but the parents were not discovered until Oct. 18, 2013. Their bodies were covered in carpets and cat litter. Their smashed heads were wrapped in plastic bags.
A trail of receipts, pawn tickets, motel room registries and forged checks provided police clues regarding Snow's movements in the days after the deaths.
Snow told neighbors his parents were traveling in Europe, while evidence showed he used his father's credit card to purchase cleaning supplies, odor suppressants, surveillance cameras, paint and carpeting.
Snow escaped Lake County police during a high-speed chase Oct. 5, 2013, and credit card statements suggested he then fled the state for Mississippi and Louisiana.
He returned and rented a motel room in Hebron on Oct. 14, 2013. He was arrested five days later after a second police pursuit in Minnesota.
The defendant was unshaven Friday. He was quiet. He cried during his sister's statement and replied, "No, your honor," when asked if he wished to make a statement.
The judge thanked Snow for his courtesy while in the courtroom, though alluded to Snow's court appearance in December 2014, where he got into a shouting match with the judge and was found in contempt of court.
Cappas said he believed the Snows' murders evidenced "a depraved, sick mind."
A medical examiner at trial suggested the Snows' heads were bashed repeatedly with a blunt object. Twenty-six blows for Clifford Snow and 16 blows for Joyce Snow, Cappas noted.
What propelled a person to such violence, the judge asked. A desire to torture, anger, drug-induced blindness or morbid curiosity?
Defense attorney John Maksimovich agreed the crime was "monstrous," but said his client was not a monster. He said Snow showed signs of limited mental capacity and mental illness. He suffered a severe crack-cocaine addiction, spending $1,000 per day on the drug when the crime occurred.
Cappas said his mental issues and addiction were worth considering, but his "detailed scheme" to hide his parents murders undercut the attorney's arguments.
Snow was sentenced to 130 years for the murders. He will serve an additional 18 months in prison for contempt of court. 
Snow was represented by Maksimovich and Arlington Foley. The defense attorneys said Snow would appeal his conviction.
The state was represented by Lake County deputy prosecutors Mark Watson and Infinity Baulos.
Indiana Senate demands federal government end Lake, Porter vehicle emissions testing mandate
INDIANAPOLIS — The Indiana Senate is preparing to send a raft of federal officials its demand that the vehicle emissions testing mandate for Lake and Porter counties be permanently ended.
Copies of Senate Resolution 4, which was unanimously approved in January, soon will be mailed to President Donald Trump; Vice President Mike Pence; the national and regional heads of the Environmental Protection Agency; U.S. Sen. Joe Donnelly, D-Ind.; U.S. Sen. Todd Young, R-Ind.; and all nine members of Indiana's U.S. House delegation, including U.S. Rep. Pete Visclosky, D-Gary.
It requests that Lake and Porter counties be removed from the Chicago air quality monitoring zone, so the Region no longer is subject to heightened pollution controls, including vehicle emissions tests, that are required due to occasional poor air quality in Illinois and Wisconsin.
State Sen. Rick Niemeyer, R-Lowell, who sponsored the resolution, said he hopes that by targeting seemingly everyone in a position of power to do something about the emissions testing requirement, that the federal government might finally take some action.
"It's not needed anymore," Niemeyer said. "Our monitors are all clean (in Indiana). The only two bad monitors we had have been in Chicago and in the southern part of Wisconsin over the years."
Niemeyer also pointed out that vehicles owned by Northwest Indiana residents contribute just a fraction of the ozone produced in the Region, since hundreds of thousands cars and trucks travel daily through Lake and Porter counties on Interstates 80, 94 and 65.
"We're really kind of the major crossroads of Indiana," he said. "So many of those vehicles are not Lake and Porter county vehicles on those roads, and we're the only ones that have to be tested."
State Sen. Frank Mrvan, D-Hammond, agreed with Niemeyer that Northwest Indiana residents are being unjustly targeted by having to get their vehicle emissions tested every other year once their cars and trucks are 4 years old.
Residents of Indiana's 90 other counties are not subject to vehicle emissions testing.
"What Sen. Niemeyer is doing should have been done 15 or 20 years ago," Mrvan said. "We in Lake County, Porter, the state of Indiana, have done a fine job where our industries are working and helping the environment."
"But we're victims of what's happening in the Chicago district, and it's totally unfair and too expensive."
The state spends approximately $5 million a year, and the federal government annually contributes an additional $5 million, for vehicle emissions tests at Clean Air Car Check stations throughout the Region.
Northwest Indiana motorists also spend an unknown additional amount of money on vehicle repairs if they are unable to pass the emissions test for any reason, from a missing gas cap to serious exhaust system problems.
Niemeyer said even if the emissions testing program ended, and that $5 million in state funds was designated for use outside Northwest Indiana, that still would be better than "wasting it on this program that's no longer needed."
Last summer, a legislative study committee examined what might happen if Indiana simply refused to comply with the federal mandate for vehicle emissions testing in Lake and Porter counties.
It learned that noncompliance could result in the federal government withholding all transportation funding for both roads and mass transit projects, such as the South Shore Line expansion, as well as taking over administration of the state's anti-pollution programs.
That finding prompted state Rep. Charlie Brown, D-Gary, to quip: "This is the one time that I may agree with Donald Trump when he says he wants to get rid of the stringency of all these regulations."