Here are the top five stories you need to know about today.
UPDATE: Valparaiso middle school teacher allegedly has 'inappropriate conversations' with student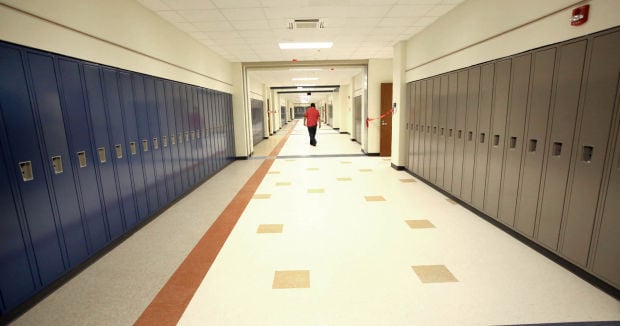 VALPARAISO — A Ben Franklin Middle School teacher has been accused of "inappropriate communications" with a student.
In a statement Monday, Associate Superintendent Julie Lauck confirmed an allegation of "inappropriate conversations between a teacher and a student" was brought to the administration's attention on Jan. 31. The incident reportedly happened three years ago.
Lauck said the conversations were via instant messaging.
Lauck, in a written statement, said the administration placed the teacher on a leave of absence and has since confirmed the "inappropriate communications" did take place. The teacher has been employed with the school district since 2006.
Valparaiso Police Department Sgt. Mike Grennes said the department has been notified of the incident and has opened an investigation into the matter.
"The Valparaiso Community School Corporation is bound by legal restrictions on what we can say, but do want to inform you that a recommendation will be made to cancel his teaching contract," Lauck said. 
Lauck said BFMS Principal Jeanie Sienkowski and teachers are working to minimize any loss of instructional time for students.
"Please know that we take the safety of our students seriously," Lauck said. "Additionally, we strive to maintain the integrity of our dedicated teaching staff."
Check back at nwi.com for updates.
Police don't anticipate seeking charges in connection with standoff Sunday in Lowell
LOWELL — Police on Monday said they did not anticipate seeking charges in connection with a standoff Sunday in the 300 block of Navajo Trail.
Lowell police were dispatched about 9:50 a.m. Sunday for a report of a domestic disturbance, Police Chief Erik Matson said.
When officers learned a man was armed, they requested help from the Lake County SWAT team, he said.
The SWAT team took a man into custody about two hours after the standoff began. 
Officers were seen bringing the man out of the front door of the house on a stretcher, which they wheeled into an ambulance parked in front of the house. Sheriff's police said Sunday the man was taken to a hospital for observation, as a precautionary measure.
No injuries were reported, Matson said.
NWI Business Ins and Outs: Meijer, McAlister's Deli, Anytime Fitness opening
McAlister's Deli, a chain deli with a southern twist, opened its long-awaited Schererville restaurant Friday.
It's the third Northwest Indiana location for McAlister's Deli, which plans to open two more eateries in the area. The new fast-casual restaurant, in the vein of Panera Bread and Noodles and Co., is at 318 Indianapolis Boulevard in the new Shoppes on the Boulevard development.
"We believe McAlister's handcrafted sandwiches, family-friendly atmosphere, and genuine hospitality will be a welcome addition to Schererville," NWI Deli Inc. franchisee John Malesh said. "We look forward to opening our doors and becoming a part of Schererville and surrounding communities including Highland, Griffith, Munster, Dyer and St. John."
McAlister's, which also has restaurants in Merrillville and Valparaiso, serves up traditional deli fare like pastrami sandwiches, New Orleans-style muffalettas, giant spuds, salads and sweet iced tea. An example is the Big Nasty, a half-pound of Angus beef smothered in gravy and cheddar-jack cheese.
The 29-year-old establishment, which sets up in suburban locations, also offers takeout and catering.
The restaurant is open from 10:30 a.m. to 9 p.m. seven days a week. For more information, call 219-440-7681.
Opening
Grand Rapids, Michigan-based Meijer, which has 235 stores throughout Michigan, Ohio, Illinois, Kentucky, Wisconsin, and Indiana, is close to completing its new 190,000-square-foot superstore with a full grocery line in the Porter's Vale Shopping Center in Valparaiso.
The store just east of Ind. 49 will employ 350 workers and be open 24/7. It will include a gas station and curbside pickup.
A company spokesman said it would be open by late spring or early summer.
Locally, Meijer also has locations in Portage, Merrillville, Michigan City and Highland.
Opening
Brothers Feras Musleh and Mohammade Musleh, with the help of their father Naser Musleh as an investor partner, are opening a Anytime Fitness gym in a brand new plaza next to CVS at the corner of Calumet Avenue and Main Street in Munster. An additional 2,700 square feet in the strip mall will be available for lease to retailers, restaurants or medical facilities.
The new gym at 821 Main St. will employ five, along with three more part-time class instructors. It will be open 24/7 and offer tanning, hydromassage, red light therapy, and live and virtual classes.
"Also, we will offer our new training program that will consist of one-on-one and group training sessions," owner Mohammade Musleh said. "Clients will have access to our heart rate monitor system to track their calories as well as heart rate during sessions."
Anniversary
Habitat for Humanity's ReStore thrift store marked its second anniversary in Merrillville.
The thrift store relies on donations of lightly used items like clothes, home decor and furniture, reusing and recycling what would otherwise be pitched.
"I love to see how customers recycle items," ReStore District Manager Kim DeRisi said. "The photos they show me are beautiful. I think people feel good when they get creative and recycle."
The Griffith and Merrillville stores have diverted 1.5 million pounds of waste from the landfill and generate funds for Habitat for Humanity of Northwest Indiana, which builds houses that are sold to low-income families interest-free.
"ReStores are an environmentally and socially responsible way to keep good, reusable, materials out of the waste stream while providing funding for Habitat's community improvement work. It's a vital funding stream to help build Habitat homes," DeRisi said. "ReStores mean we can help more families in need of safe, affordable housing get a home."
With funding from Restore, the local Habitat for Humanity chapter hopes to put 10 more Northwest Indiana families in homes this year.
"It's been a team effort cleaning it up, organizing and giving it a fresh look. We've made many changes over the years to make it better," DeRisi said. "We have a wonderful, friendly staff and a place that I am proud of. We are open to the public and hope people come in to see what we have to offer."
For more information, call 219-972-3000 or visit nwirestore.org.
UPDATE: Hit-and-run driver left large debris field after killing Portage man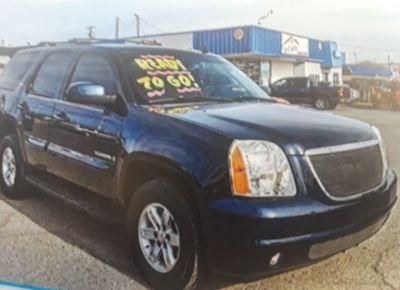 PORTAGE — Police say whomever struck and killed an 18-year-old Portage man early Monday morning, left a large debris field in their tracks.
Police are looking for a dark blue GMC Yukon in connection with a hit-and-run early Monday that left an 18-year-old man dead.
Joseph Bonner, of Portage, was found about 1:30 a.m. laying on Hamstrom Road.
Bonner was pronounced dead at the scene from blunt force injuries, Porter County Coroner Chuck Harris said.
Police Chief Troy Williams said police were called by a passer-by for a man down in the roadway on Hamstrom Road, just north of the Indiana Toll Road.
"Upon arrival, our officers observed a deceased male subject in the middle of the roadway with a large debris field in the northbound lane," said Williams.
It's believed Bonner was walking north on Hamstrom Road from the Speedway gas station on Central Avenue to his residence, Harris said. The vehicle that struck him fled.
Williams said Bonner was last seen at Speedway at 1:23 a.m.
Police said they're looking for a dark blue GMC Yukon made between 2007 and 2014. The vehicle is missing a passenger side headlight assembly and may have side bumper damage.
Anyone with information is asked to call Detective Cpl. Dave Czilli at 219-764-5708.
The weekend's snow brings down a Merrillville apartment building's carport
MERRILLVILLE — This weekend's heavy snow caused the collapse of the roof of a carport at the Broadmoor Country Club Apartments.
Nathan Comstock, who said he has lived at the apartment complex for more than two years, said he had the misfortune to park his car underneath it hours before the calamity.
He said he had never used the carport before but the parking spaces he normally takes were so snowed in by the weekend winter storm they were inaccessible.
Comstock said he parked his 2009 Toyota Corolla underneath the carport, went inside and was asleep when it collapsed. He said he only heard someone pound on a neighbor's door about 4 a.m. Sunday to report the calamity.
The Community Collaborative Rain, Hail and Snow Network indicates more than 13.5 inches of snow had fallen in Lake, Porter and LaPorte County.
The Merrillville Fire Department couldn't be reached Sunday for comment on whether there were any injuries.
A number of cars remained under the flattened structure Sunday afternoon. The metal roof and beams also severely damaged cars parked closely beside it.
Several men were on the roof of another Broadmoor apartment building carport just to the north of the collapsed one, shoveling snow off of its roof early Sunday afternoon.
Comstock said his vehicle sustained severe damage. "I'm probably going to call off work Monday," he said.