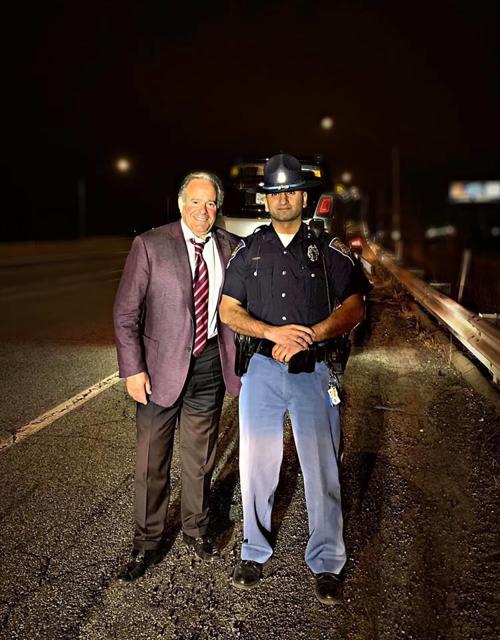 An Indiana State Trooper was met with an unexpected surprise as he pulled over to help someone on the side of the road. 
On Wednesday evening toward the end of his shift, Indiana State Trooper Amjad Umrani saw a disabled vehicle on the side of the Indiana Toll Road.
In the car was one of the owners of the Chicago Cubs, Andrew T. Berlin. Berlin was driving to South Bend from Chicago after attending a funeral for an Illinois State Trooper. Berlin is also the owner of the South Bend Cubs and is a member of the Board of Illinois State Police.
Be the first to know
Get local news delivered to your inbox!