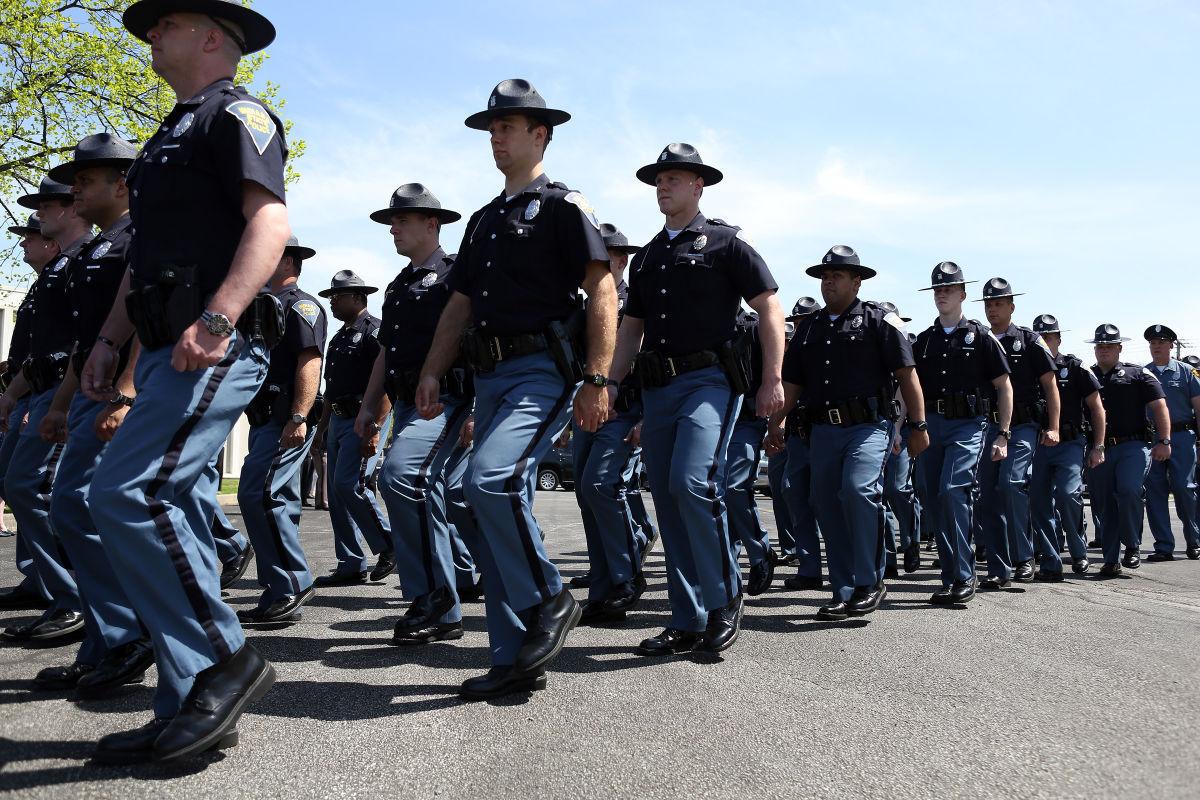 INDIANAPOLIS — Six Indiana State Police troopers with the Lowell district recently were honored at a statewide ISP virtual awards ceremony.
The ceremony is typically held each spring, but was postponed earlier this year due to COVID-19 restrictions.
Indiana State Police Superintendent Douglas G. Carter presented awards to ISP personnel and other law enforcement officers during the ceremony.
Here's who was recognized this year:
Trooper Andrew Rasala: Lowell District Trooper of the Year 2019
Trooper Andrew Rasala, a six-year ISP veteran, currently serves on the Lowell district's All Crimes Policing Unit, which concentrates on high-crime areas and interstate interdiction.
Last year, Rasala's assignment primarily focused on drug enforcement. His work resulted in 966 traffic contacts and 241 criminal charges against 143 people. A total of 68 of the suspects were charged with felony offenses.
Rasala is also a field training officer and mentors newer troopers.
Rasala's supervisor, Sgt. Aaron Correll, nominated him for the award.
"Trooper Andrew Rasala personifies what the best of the Indiana State Police should be. He should be recognized for going above and beyond and is more than deserving of this award," Correll wrote.
Trooper Alaa Hamed: 2019 Life Award DUI Top 5, 2019 District DUI Award
Trooper Alaa Hamed, who has been with ISP for five years, was recognized for his outstanding DUI enforcement during 2019.
Hamed led both the Lowell Post and all of ISP in DUI arrests, with a total of 127. Of those arrests, 125 were in Lake County.
During Hamed's service with ISP, he has led his district in DUI arrests four times and has been in the state's Top 5 three times.
This year marked the first time he was awarded the top DUI Award for the entire state.
Hamed has arrested 411 people on DUI offenses during his time with ISP.
"Trooper Hamed's dedication to DUI enforcement has undoubtedly saved lives and made the Hoosier state safer for everyone," the Lowell Post said in a written statement.
"Troopers Rasala and Hamed exemplify the Indiana State Police. They are both very hard-working and take their commitments to the citizens of Indiana very seriously," Lowell Post Commander Lt. Terry Gose said.
Master Trooper Lawrence McFarrin and Trooper Justin Hansen: Combat Action Award
Master Trooper McFarrin and Trooper Hansen were recognized for their actions during a pursuit in September 2019 in which one of the suspects got into a physical altercation with an Indiana Toll Road worker and stole a pickup truck.
An initial pursuit began after Valparaiso police and Porter County sheriff's deputies chased a group of three fleeing in a stolen vehicle. The group crashed the car and fled into a nearby wooded area near the 27-mile marker on the westbound Toll Road, ISP said.
Hansen and his K-9 partner, Nikan, assisted in a search for the suspects while McFarrin helped at the scene of the crash.
Meanwhile, a Lake County Sheriff's Department helicopter radioed that one of the suspects was running back toward the Toll Road, east of where the group crashed earlier.
Sheriff's police advised the suspect was trying to enter vehicles that were stopped in a traffic backup in the area, ISP said.
Hansen, McFarrin and Porter County Deputy Alec Kostelnik immediately headed to the Toll Road, where the suspect got into a physical altercation with a maintenance worker and stole his pickup truck.
The suspect then fled west into stopped traffic, striking other vehicles, and getting stuck in the backup in the process.
Hanse, McFarrin and Kostelnik surrounded the pickup truck on foot, at which point the suspect reversed the vehicle toward the three officers, prompting them to shoot at the suspect.
The suspect drove away again, but crashed into a semitrailer and tried to flee on foot but was quickly apprehended.
"Master Trooper McFarrin, Trooper Hansen and Deputy Kostelnik's actions demonstrated courageous 'at risk' performance of duty. These actions and dedication to duty are in keeping with the finest traditions of law enforcement and reflect great credit upon themselves and the Indiana State Police," the Lowell Post said in a written statement.
Sgt. Dan Leslie and Trooper Brant Goubeaux: Lifesaving Award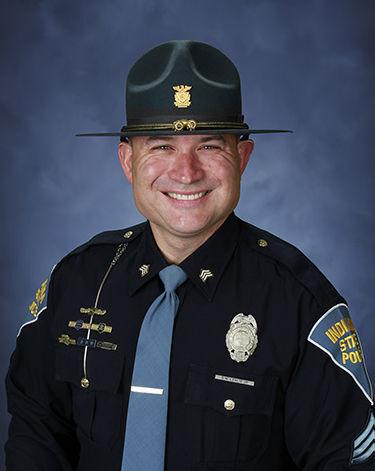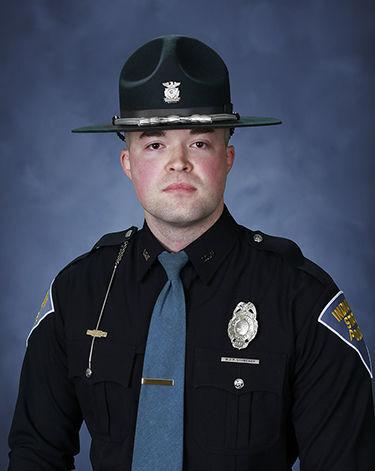 Sgt. Dan Leslie and Trooper Dan Goubeaux received a Lifesaving Award for saving a man who was reportedly trying jump off a bridge in April 2019.
Leslie and Brant responded to the Colfax Street overpass after the Lowell Region Dispatch Center advised that a man was attempting to jump off, ISP said.
As the two approached the scene, they saw the man standing over the bridge's edge at Burr Street with his back turned. A woman and two other people were holding onto him to keep him from falling.
Leslie got out of his car and grabbed the man, at which point the man let go of the bridge railing and started to fall off the edge.
Leslie, Goubeaux and the others holding onto the man then pulled him up and over the railing.
Leslie and Goubeaux handcuffed the man after getting him away from the edge.
"Sgt. Leslie and Trooper Goubeaux are to be commended for their extraordinary conduct in saving the life of a fellow human being," the Lowell Post said.