The older man got out of his car, grabbed something from the back seat and walked toward me. 
"Are you Bruce Davich?" he asked in the parking lot of the Times office in Munster.
I didn't mind the miscue. I didn't know his first name either.
"My name is Jerry," I replied.
"Yes, right, sorry Jerry," he said, pulling out a stack of large poster boards.
I wasn't sure whether I was going to be assaulted with the oddest weapon in the history of parking lot attacks. Sadly, for this column, I was not.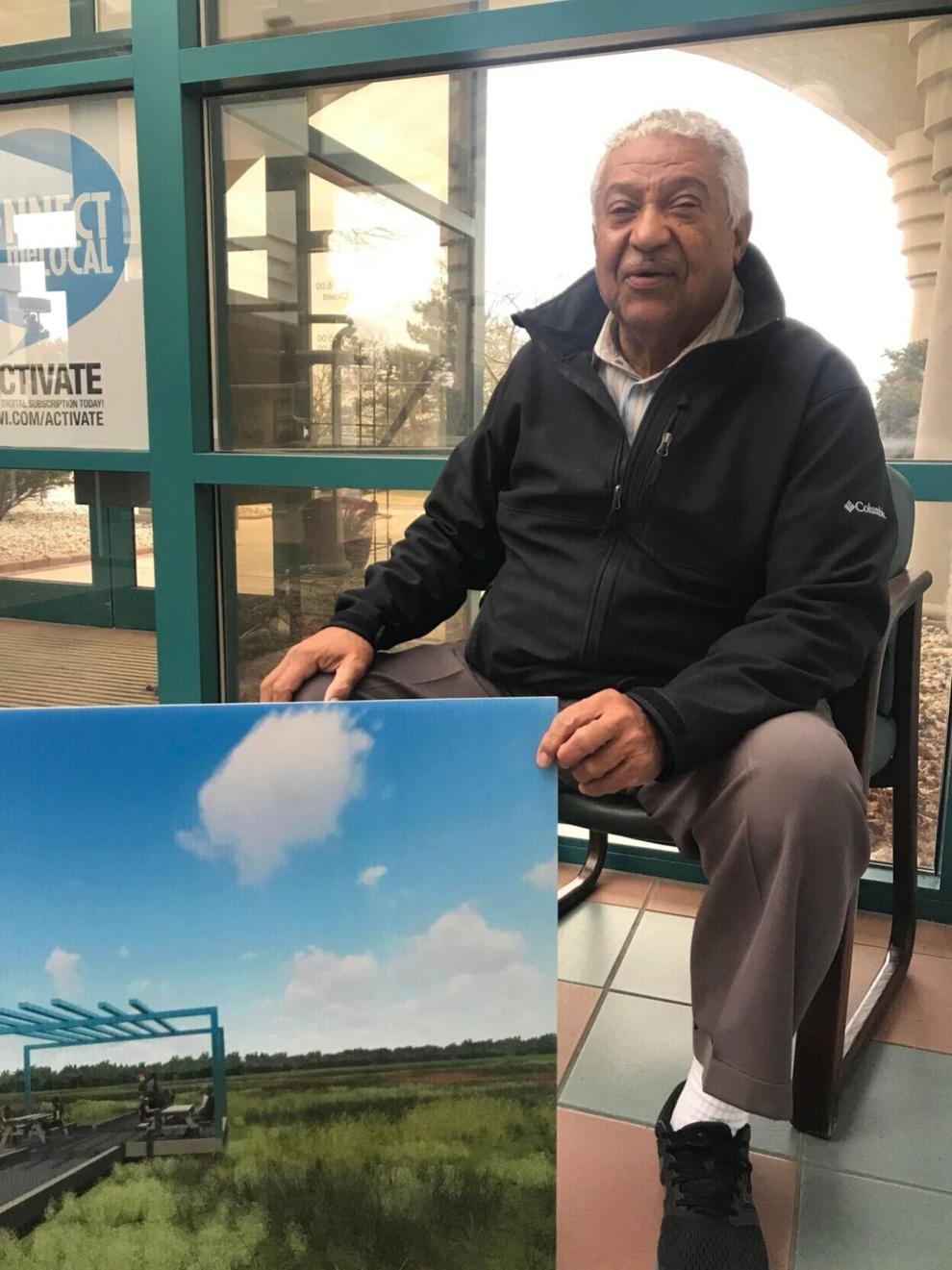 "My name is David Castellanos," he said. "I'm a board member with the Little Calumet River Basin Development Commission."
I know very little about the organization, although it's been in existence since 1980. (I typically lose interest in anything with the word "commission" in it.)
"I'd like to talk to you about a project we're working on."
I invited him and his poster boards into the Times building. He told me about the creation and near completion of a park surrounding a popular artesian well on the west side of Gary. It's near the corner of Chase Street and 35th Avenue, just south of the Little Calumet River.
"People have been going there for decades," Castellanos told me.
Last year, my colleague Molly DeVore wrote about this intriguing well, where water once flowed out of an old PVC pipe surrounded by a concrete block. For many years, passersby often thought it was a broken water line.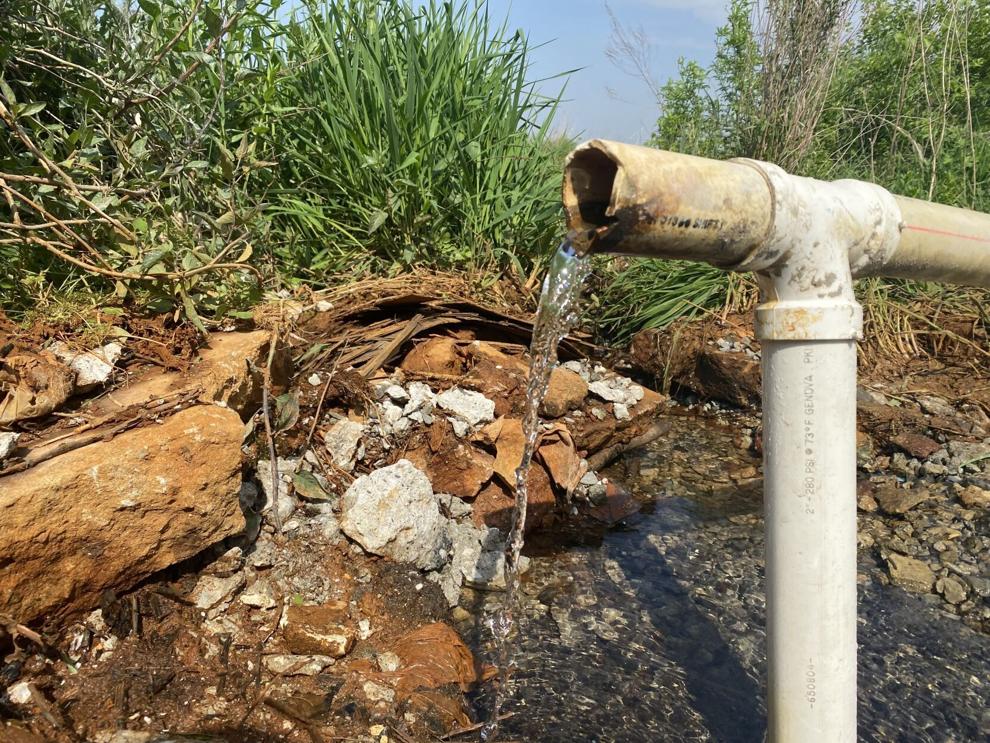 "It was a dump," Castellanos said. "But it's going to be a recreational site. People need to know about it."
"You don't have to write anything about me," he explained. "I just believe you have a message for all of us to band together and bring Gary, Lake County and residents of Northwest Indiana back to its prominence."
I told Castellanos that he had me at "You don't have to write anything about me." I rarely hear this.
"I'm in," I told him. "When should I call in to your radio show?"
The show aired Monday, on Martin Luther King Jr. Day, with special guest Stephen Mays, president of the Gary branch of the NAACP. The show's theme quickly flowed into the issue of flooding in our region and its contentious aftermath to prevent flooding along the Little Calumet River basin.
"Follow the water," Mays told listeners.
He pointed out that efforts to redirect floodwaters along the Borman Expressway have created problems for some sections of Gary that are now considered flood zones by homeowners. 
"When we look at economic development, that river has helped some communities and has hurt some communities," Mays said. "You can see who's won and who's lost. It has not served Gary well."
Mays, who has worked in the insurance industry for more than 30 years, said more of his clients from Gary communities along the river basin are now buying flood insurance. 
"They never ever had to buy flood insurance," he said. "That water had to go somewhere. These Gary communities have been deluged with water, and that land is not ready for economic development. Gary somehow got left out and it's affecting their quality of life."
Repay pointed out that once the city of Gary gets approved by FEMA for its applied letter of map revision, it will unlock a "developmental boom" across that corridor all the way to Interstate 65.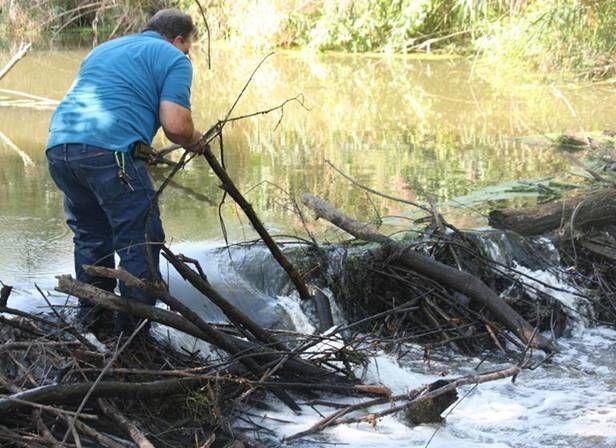 I suggested that we follow the money as well as follow the water. It's no secret that economic development can be an oxymoron when it comes to Gary. This prompted a listener of the radio show to call in: "Gary is the mother of this region, and it must be protected and treated with equity. That is not the case right now."
Repay said his commission has an open invitation for Region residents and public officials to take a tour of the entire basin to better understand the bigger picture. 
"It's a complex system. We need to educate people on the reality of the situation, not on rumors," he said. "Water doesn't understand geographical boundaries. I've said this a million times."
Our conversation was a refreshingly open, honest and respectful public dialogue, too often a rarity in our contentious corner of the state.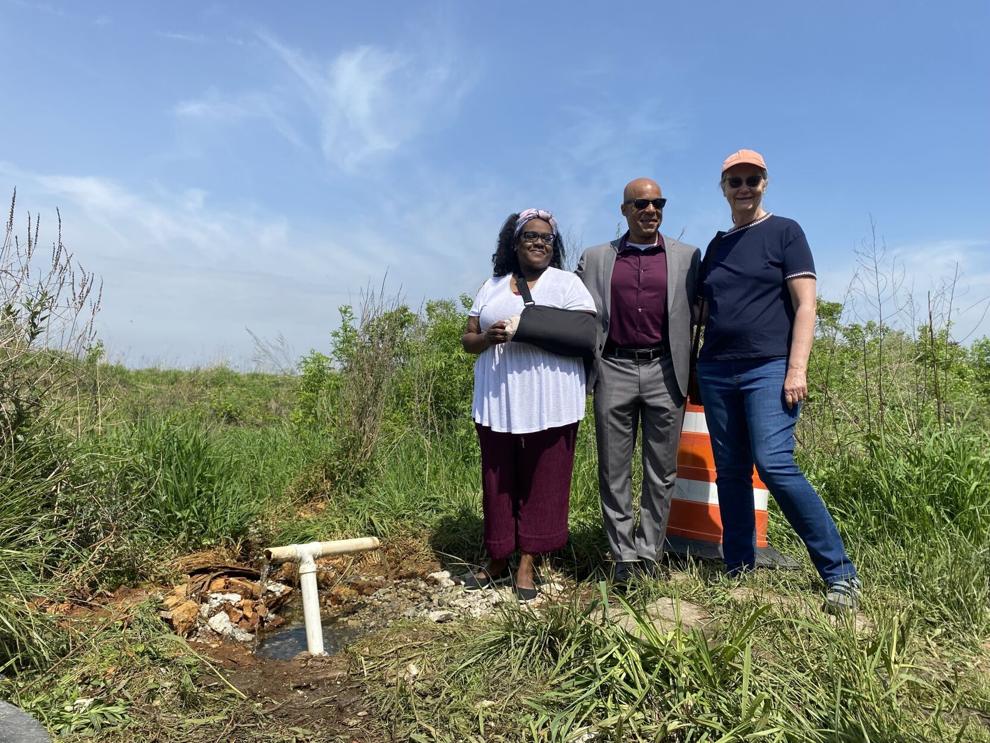 "The truth can be uncomfortable," Repay said. "We need to have honest discussions with each other. We all can't go back to our little islands after a public meeting ends."
The flooding problems in this region have definitely contributed to our communities becoming little islands, separated from each other by privilege, selfishness and shortsightedness.
"We have a lot of work to do," Mays said.
This is what prompted Castellanos to coordinate Monday's discussion on the radio show. He gives a damn, even though he's not a Region native. He's a 75-year-old Pittsburgh native who moved to Northwest Indiana in 1999 from Chicago to work here in the construction business.
A few years ago, he cleaned up a public park on Gary's east side and erected fencing to keep it clean for residents. Within a week, the steel rods for that fencing were stolen by scrappers. 
It didn't deter his hopes for the Steel City.
"I still have hope, I really do," he told me.
I asked why he cares so much. He paused for a few seconds to think it over. "Well, the way I see it is, if Gary gets built up again, this whole Region gets built up," he said.
Forget following the water or the money. We need to start following people like David Castellanos.
Contact Jerry at Jerry.Davich@nwi.com. Find him on Facebook @JerDavich. Opinions are those of the writer.