John Pemental, 63, of Gary, sorts through stacks of medical documents at home regarding multiple surgeries in October 2021 at an Indianapolis …
John Pementel pulled down his shirt collar to show the surgical scar across the front of his neck. He yanked up his shirt to show another scar on his lower abdomen, then another one on his right thigh.
"I've never been told exactly why they had to make these incisions on my body," he told me. "Or why they had to remove my right eye."
Pementel, 63, removed his glasses to show transplanted skin tissue stretched across his right orbital socket, 15 months after multiple surgeries at a medical facility in Indianapolis. In 2021, he was diagnosed with cancer of the sinus, cheek and mouth by a Northwest Indiana physician who referred Pementel to Indiana University Health for surgery in October that year.
He met first with Dr. Michael Sim, whose expertise is in head and neck cancer, and reconstructive surgery.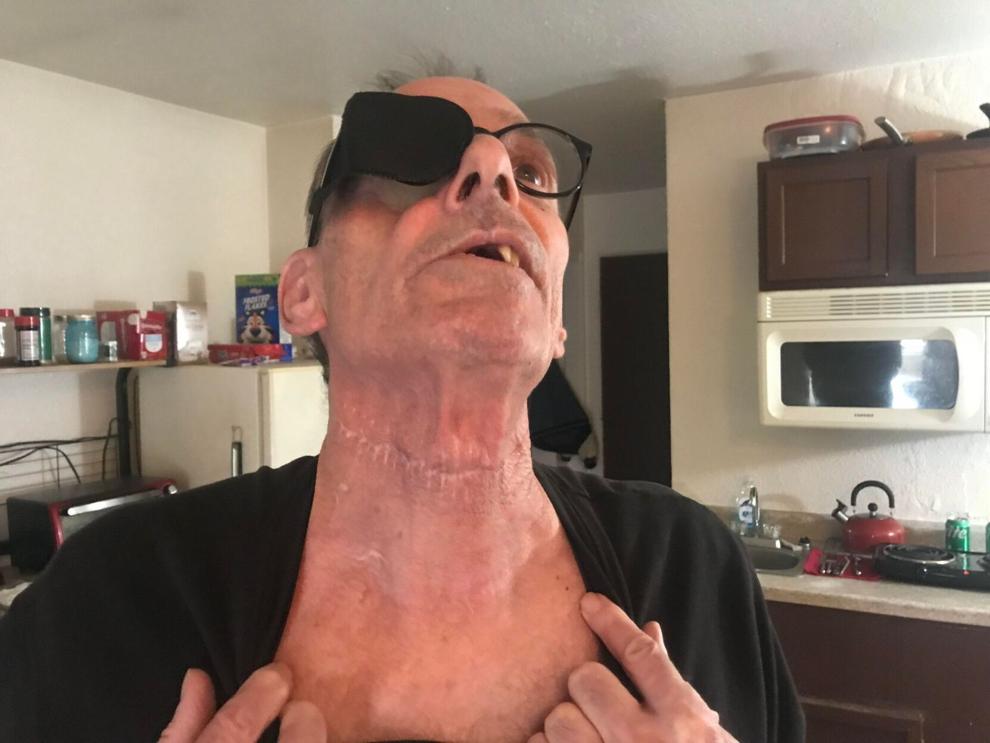 "We met three times, and I did all the research on this type of cancer to prepare myself for the recovery," Pementel told me in his home at the Mosley Motel in the Miller section of Gary.
His small room is filled with neatly stacked medical documents chronicling the history surrounding his surgery on Oct. 5, 2021. Pementel claims he didn't know the extent of the facial reconstruction surgery and the follow-up surgeries the next two days at that Indianapolis hospital.
"When I woke up, I found out that my eye was removed, my neck was cut, and I had long surgical incisions on my stomach and thigh," Pementel said. "I had one of the doctors by his neck, and I was screaming at him."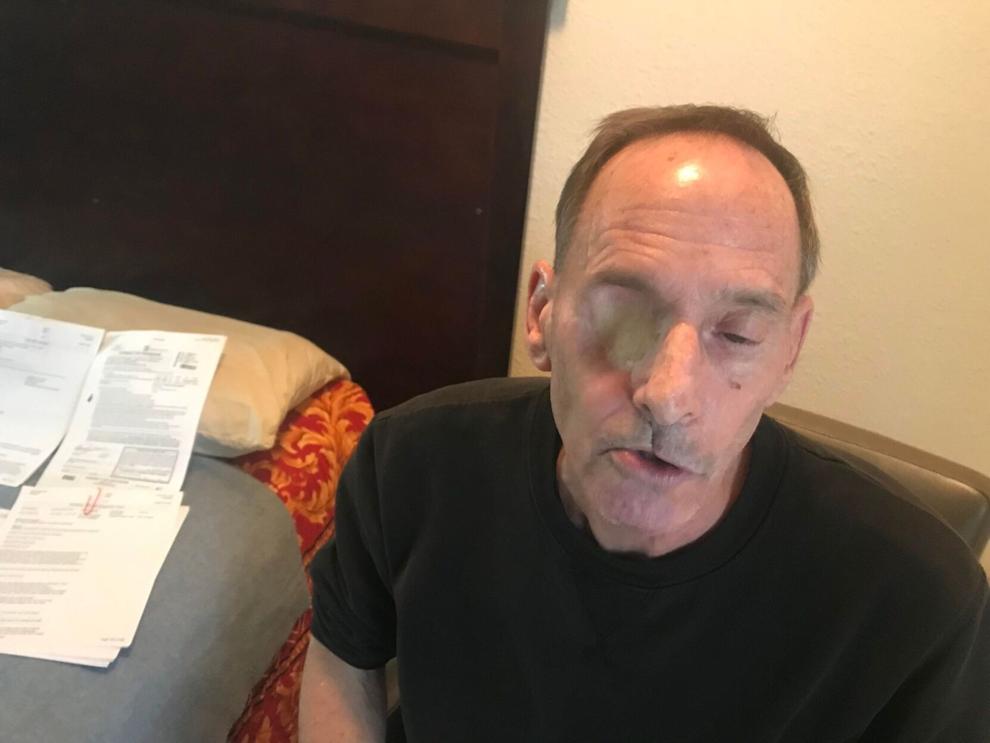 The next time Pementel woke up, he asked for his cell phone to take photos of himself. (View more photos and a video of Pementel at nwi.com.)
Pementel stayed at the Indy hospital for nearly two weeks before being transported to a rehab center in Portage, where he began absorbing what happened to him. A black patch on his prescription glasses has since covered his right eye socket.
According to the medical documents he has since compiled, he underwent multiple procedures, including a maxillectomy to remove part of his upper jaw; a right orbital exenteration to remove the entire globe and its surrounding structures; and a tissue flap transplant to replace surgically removed mouth tissue that was cancerous.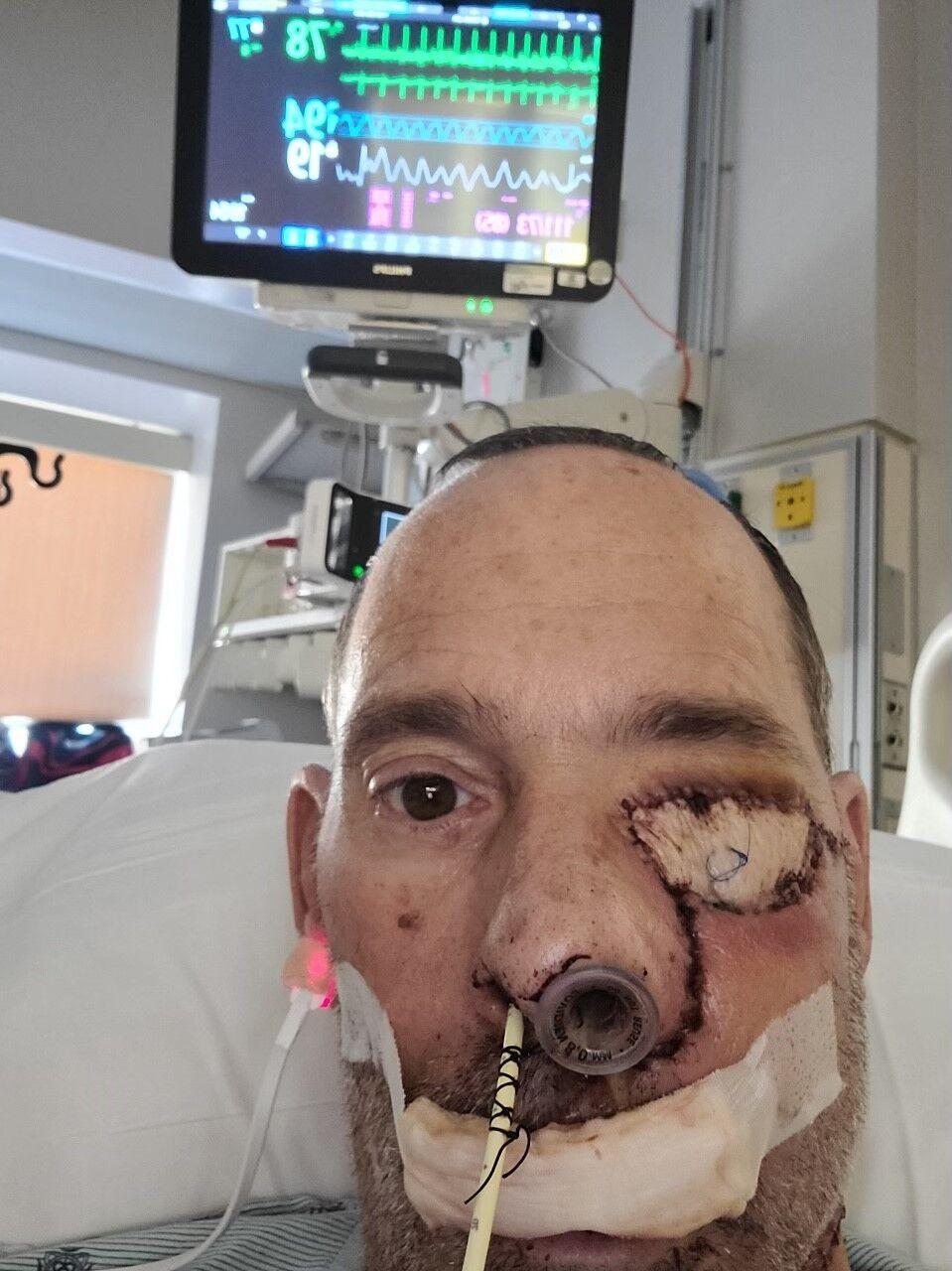 The last memory Pementel has of Sim is just before his surgery.
"He told me, 'John, you have nothing to worry about.' That's all I remember," Pementel recalled.
I reached out to Sim for more details about those surgical procedures.
"Mr. Pementel had the correct surgery done to give him the best shot possible to beat this cancer," Sim told me through a voicemail.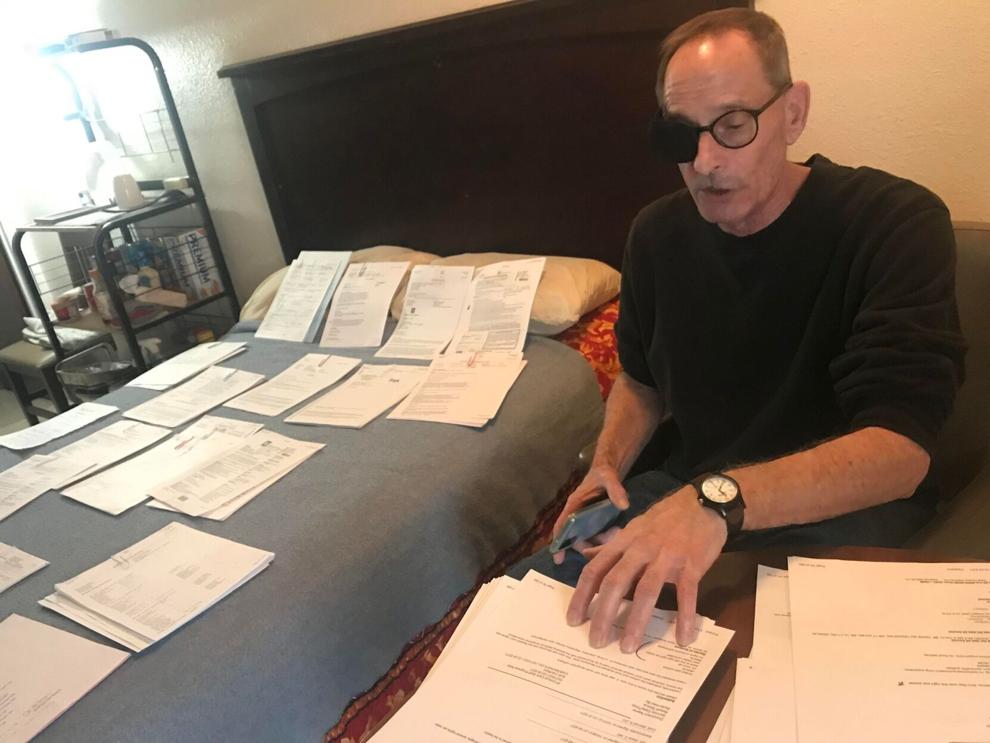 "I can assure you, we did the right thing for him. It was a massive tumor with orbital invasion. Intraoperatively, there was no saving the orbit during the cancer resection," said Sim, who's director of the Robotic Head and Neck Surgery Program at Indiana University, according to his IU webpage.
I asked Sim additional questions regarding details about the other surgical procedures performed on Pementel by IU medical staff during his stay in Indianapolis. I did not hear back from Sim.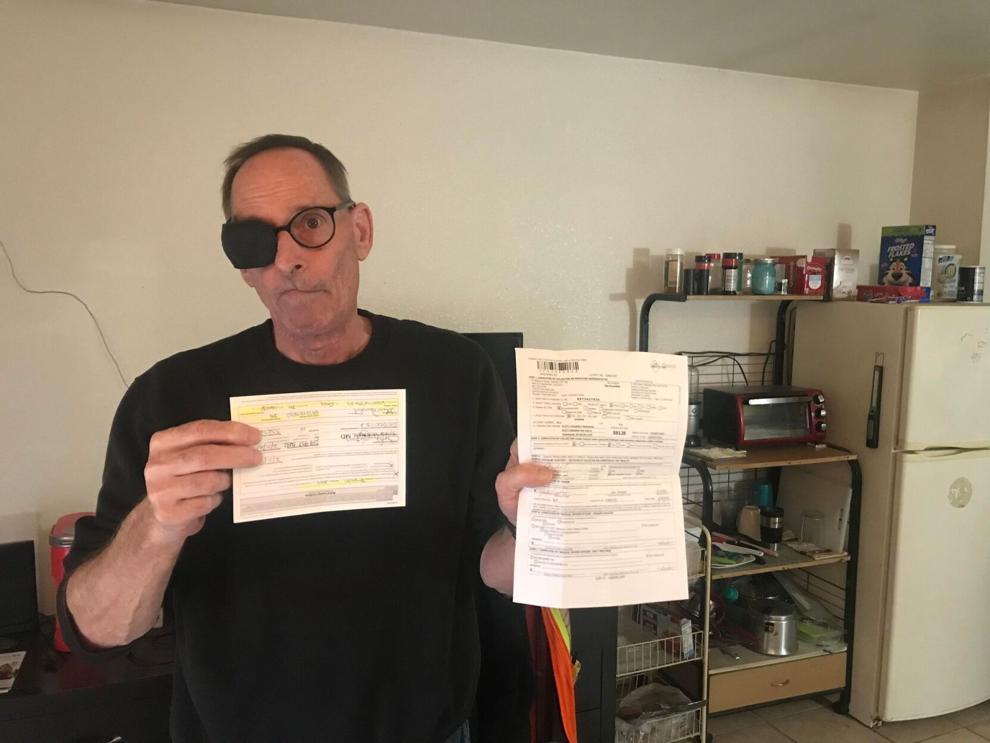 "We are unable to speak to a specific patient's care," a spokesperson for Indiana University Health told me via email.
Pementel, who has smoked cigarettes since his youth, worked as a truck driver before his health crisis and surgeries in 2021. His home at the Gary motel was convenient for its proximity to where he would park his semi in Lake Station, he said.
"I can't drive a truck anymore with just one eye," he said in disgust, showing me his driver's licenses. "Now I'm on disability."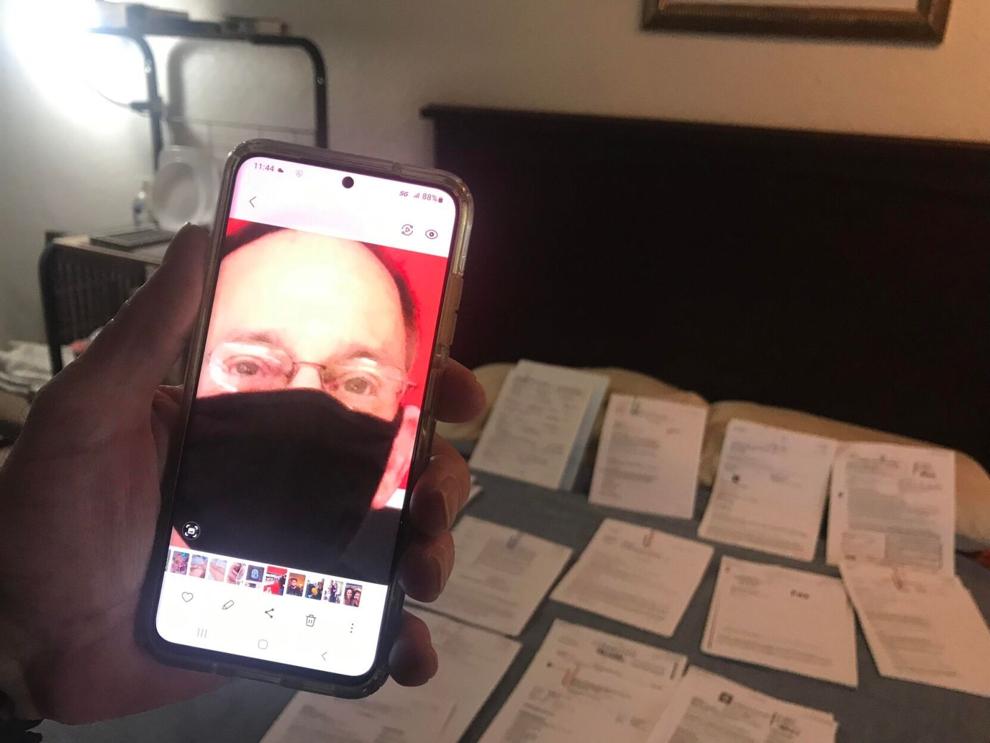 During my visit to his home, for the first time since his surgery he called one of the nurses who cared for him during his hospital stay.
"Do you remember me?" he asked her.
"Hi John, I do remember you," she replied in a compassionate voice.
She cared for Pementel during the first night after his initial surgery, she said.
"I remember they had to remove your eye," she told him. "And they put skin grafts over your eye socket."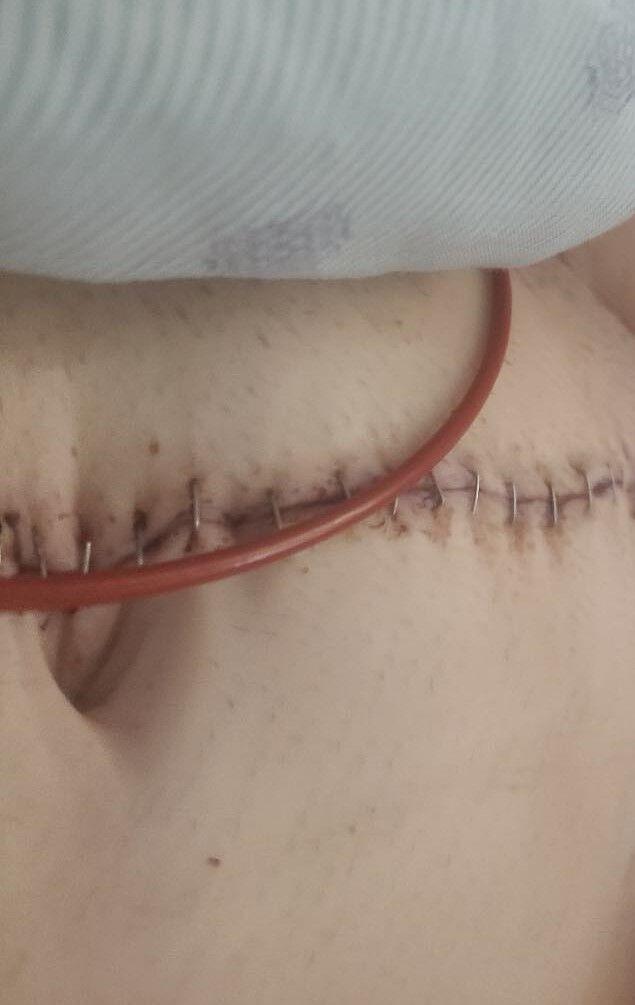 Pementel sighed and shook his head back and forth.
The woman told him she is a travel nurse who no longer works at IU Health. Pementel told her, "I can't figure out why they did so much damage to my body."
"I'm so sorry, John" she replied.
She remembers checking on him every hour during her shift. She explained that doctors performed skin grafts from his thigh and stomach to transplant to his face and mouth.
At one point during her nursing shift, Pementel asked her, "Am I ugly?"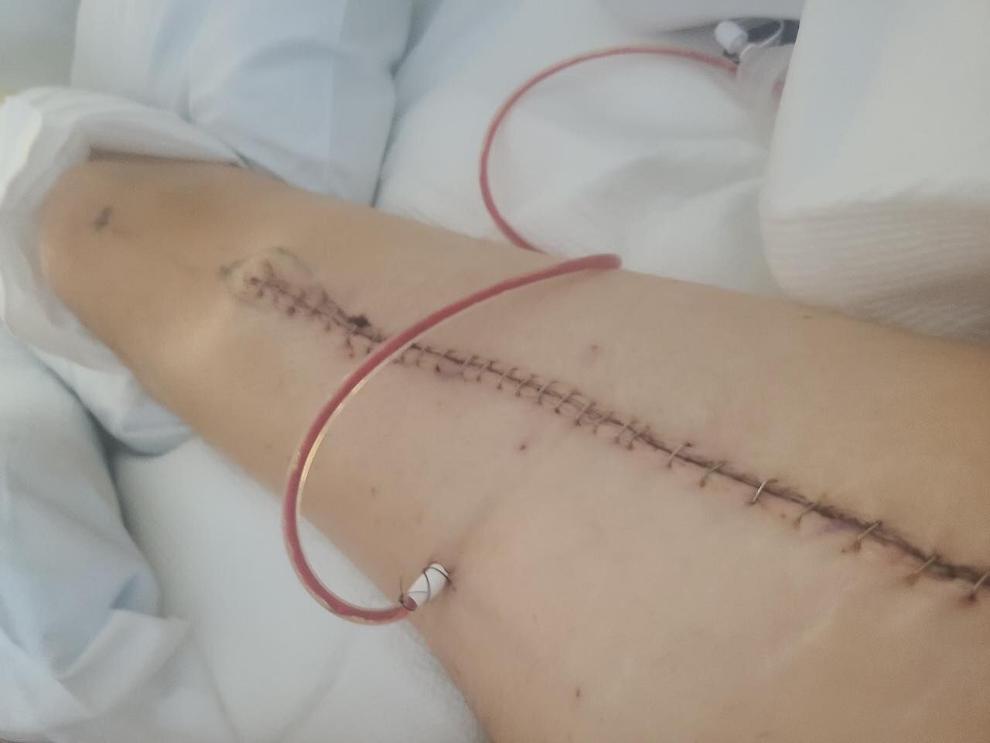 "It just broke my heart, John," she told him over the phone in his motel room.
This is a heartbreaking case any way you look at it. If anything, IU Health could have done a better job of informing Pementel about the details behind such life-altering surgeries.
"I could have died. I should have died," Pementel said, his voice rising in anger. "Now my face is totally (expletive) up, my eye is gone, and I have no idea who else operated on me those days. Worse yet, I still need another surgery to repair the damage in my mouth."
"Since my surgery, Dr. Sim has not spoken to me, nor has anyone from Indiana University Health," Pementel added.
Sim told me on his voicemail that he "could have done a better job" communicating with Pementel after the surgeries. "But he lives so far away from here, and he was very clear he did not want to come back," Sim said. "And he doesn't pick up his phone."
I hope today's column prompts both men, and IU Health, to pick up their phones and begin the rest of Pementel's traumatic journey toward healing.
Contact Jerry at Jerry.Davich@nwi.com. Find him on Facebook @JerDavich. Opinions are those of the writer.