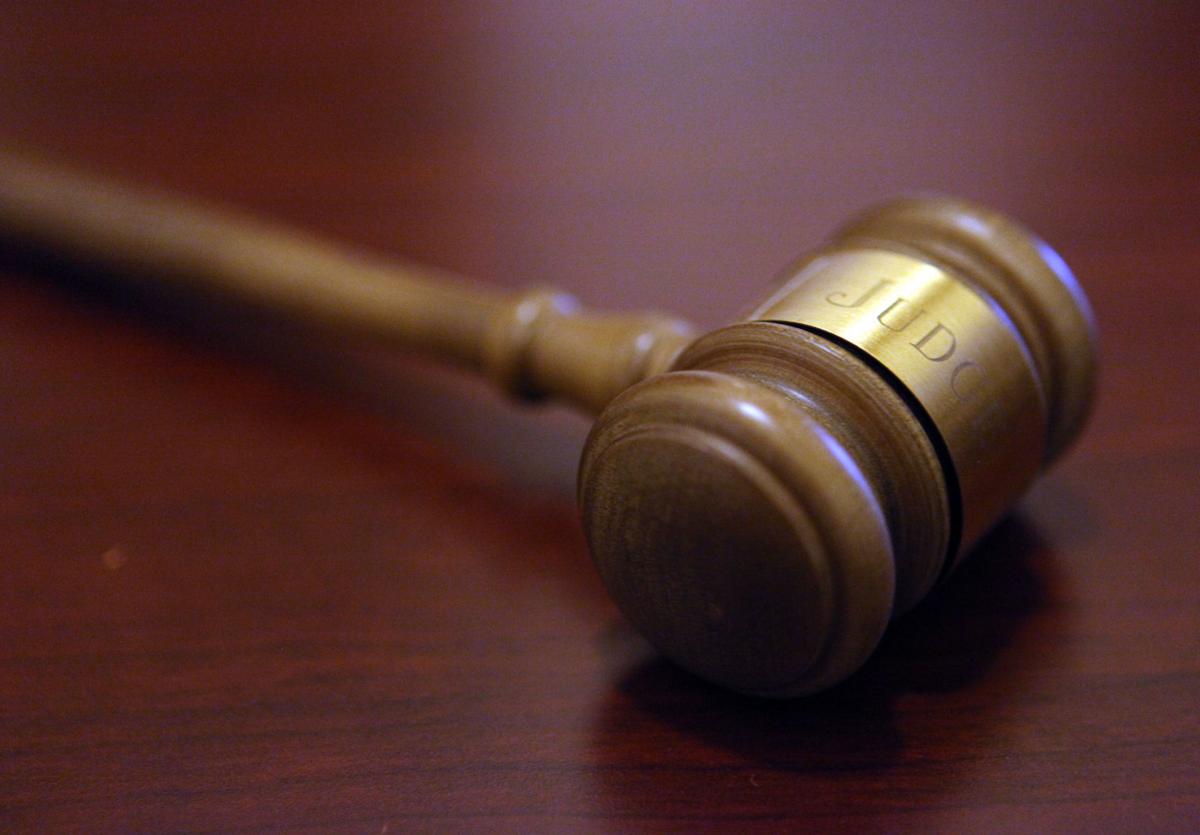 HAMMOND — A federal judge sentenced a Whiting man to two years in prison Thursday for stealing and chopping up a historic railroad bridge for scrap metal.
"It was pretty brazen," U.S. District Court Judge Philip P. Simon told the defendant, Kenneth Morrison.
The 69-year-old owner of T&K Metals in Whiting, who has prior convictions for environmental crimes and is awaiting trial on charges he illegally sold military airplane parts, wasn't asking for forgiveness.
"I've been scrapping all my life. I've done 400 to 500 miles of railroad tracks and six bridge(s). I take them down all the time," he said.
Morrison said he will appeal his conviction, demand a new trial and may act as his own lawyer the next time, since he thinks he would do a better job explaining why he didn't do anything wrong.
That would be in contrast to his four-day trial that ended Dec. 13 with the jury finding him guilty of interstate transportation of stolen property.
Assistant U.S. Attorney Richard Powers, the federal prosecutor, proved Morrison and several hired hand dismantled the bridge built in the late 1900s for a succession of railroad lines, just north of downtown Hammond, and sold it to Indiana and Illinois scrap yards for $53,345 over a two-month period nearly five years ago.
Hammond is crisscrossed by several rail lines. Train whistles could be heard in the distance during the 3-hour sentencing hearing Thursday afternoon.
The bridge was considered an important remnant of the city's history. It serviced the Hammond Meatpacking Co., one of the city's first industries. Thousands of heads of cattle were shipped in and meat products were shipped out over many decades.
CSX, the bridge's final owner, donated the property in 1987 to the city. It was considered for use by the South Shore commuter line or as part of a bike trail, but instead lay dormant.
The bridge crossed the Grand Calumet River in a heavily industrial and wooded area about nine blocks north of the downtown location of the federal courthouse where the trial was taking place. It served little purpose in recent decades except a platform for gang graffiti.
Morrison said Thursday he considered it abandoned property he had the right to salvage. He argued Thursday it was in such disrepair it could never be used by a railroad or even as a pedestrian bridge. Most of its railroad ties had fallen into the Grand Calumet River below.
Morrison said Hammond city officials couldn't give him a straight answer on who owned it when he applied unsuccessfully to the city in 1991 and again in 2014 for work permits to scrap it.
Morrison claims he spoke with CSX lawyers in Florida, although federal prosecutors said that is probably a fabrication. Morrison said he decided the federal government never approved its transfer to the City of Hammond and took matters into his own hands.
Morrison's crew shoved aside concrete barriers around it and got to work.
A Hammond code inspector arrived at the scene Jan. 29, 2015, saw half of the bridge dismantled and put a work stop order on Morrison's dump truck parked nearby.
State and federal agents later found Morrison back at the bridge site on three separate dates. He falsely claimed he had a permit to salvage the bridge and was instructed repeatedly to stop trespassing there.
Powers said an FBI agent personally delivered a "target" letter to Morrison in May 2015 from former U.S. Attorney David Capp warning he was under investigation.
Morrison, undeterred, continued to sell bridge fragments to an East Chicago dealer on more than a dozen dates afterward.
The judge said Thursday that convinced him Morrison was a hardened case. "Most people would stop. A target letter would scare them to death. You were so audacious, you thumbed your nose at the U.S. Attorney."
Defense attorney Sheldon Nagelberg blamed the City of Hammond for failing to publicly declare the bridge their property.
The judge agreed, but added emphatically to Morrison, "What I'm sure of, is you didn't own the bridge. You knew it was theft."
Morrison asked the judge to let him remain free while he appealed his conviction. The judge ordered Morrison to report for prison Oct. 18.