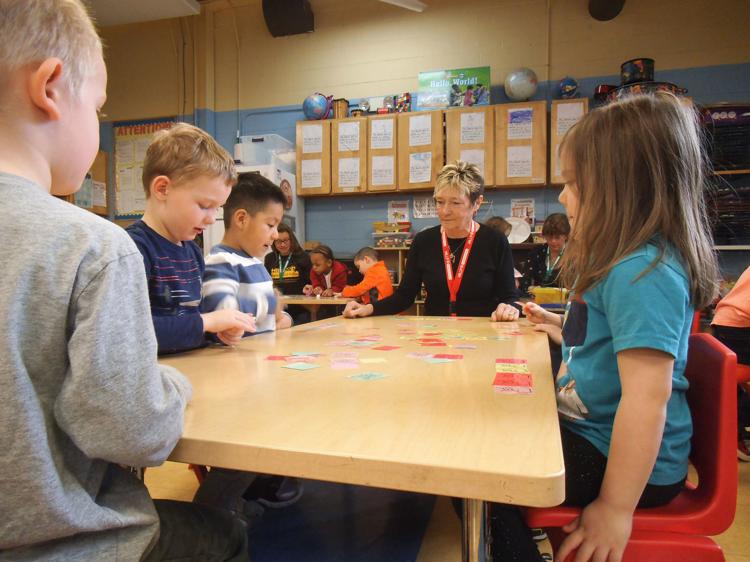 Occupation: Retired Spanish teacher
Volunteer position: Board of Directors & general volunteer
Where they volunteer: Hilltop Neighborhood House, Valpo Parks Foundation, Memorial Opera House Foundation and Don Quixote Foundation
What they do: Serving on four different boards of directors allows Kaye to make a difference throughout her community. She often helps with fundraising and ensuring the completion of large projects like Valpo Parks' complete renovation of ValPLAYso, a beloved local park. When volunteering at Hilltop, Kaye's favorite task is reading to the kids. She also helps in the soup kitchen and helped fundraise for Hilltop's new food pantry and mobile food van.
Why they volunteer there: Kaye has always valued education and saw that Hilltop Neighborhood House shares the same priorities. Her board positions allow her to share her talents and time around the whole community.
How long they have volunteered there: Between seven and 10 years.
Insights gained from volunteering: Everyone in our community has to do their part and give back. "Our community is strong, but it's only strong because of the people who live here. In life you can't just be a taker, you have to be a giver. You have to do your share."
Advice to others who might want to volunteer: Volunteers can make a huge impact when they are passionate about their work. "Find your passion inside and look for an agency that matches what you care about. Start small with temporary positions and work up to full-time or permanent if you can. And you'll feel good inside."