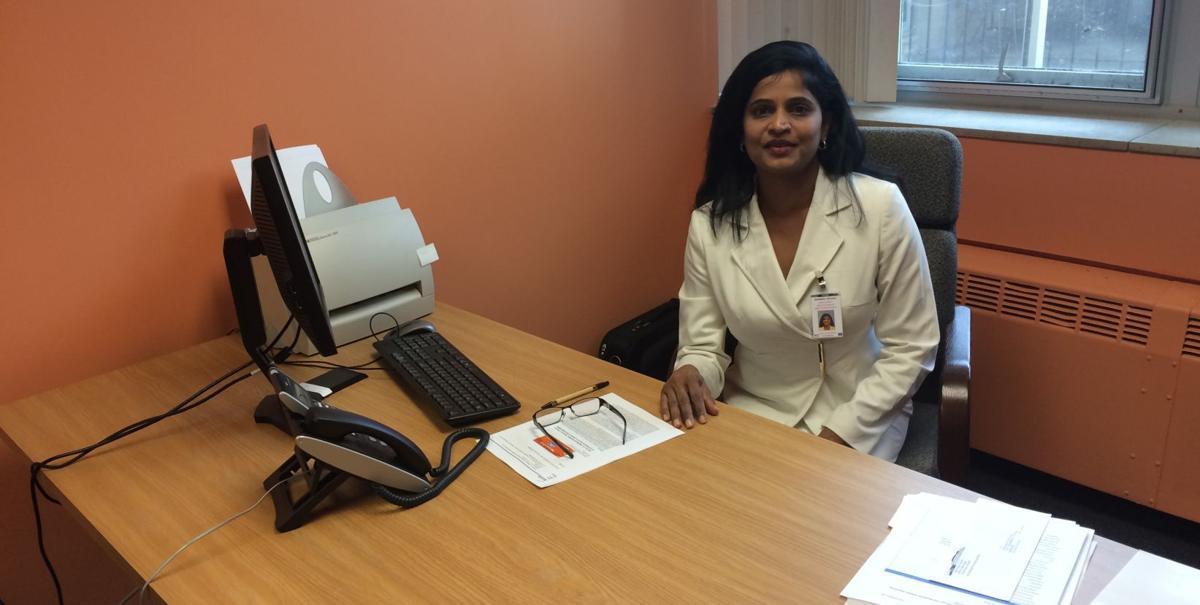 CROWN POINT — Lake County's top health official is asking residents to remain vigilant during the COVID-19 pandemic amid an increase in local cases. 
Lake County Health Officer Dr. Chandana Vavilala said the community needs to continue taking precautions, such as social distancing and wearing a mask, for the foreseeable future.
"The numbers have been gradually going up, but over the past few days, there has been a significant increase in the hospitalization numbers," Vavilala said. 
According to data from the Indiana State Department of Health, Lake County has recorded 152 weekly cases per 100,000 residents from Oct. 5 through Sunday.
The seven-day positivity rate for the county was 6.28%. The percentage, ISDH said, is calculated by dividing the number of positive tests by the number of tests administered.
Data released by ISDH on Friday showed Lake County recorded an additional 201 COVID-19 cases, totaling 12,528 cases countywide. Lake County has recorded 346 deaths from the coronavirus. 
Vavilala said while the numbers have improved, it's not because the coronavirus has gone away. 
"People need to know when they say that the numbers are looking better, of course, the numbers are looking better because of everything that we have been doing ... the safe distancing, wearing the mask appropriately, making sure that their nose, as well as their mouth, is covered," Vavilala said. 
She said she believes the cases have increased because of gatherings at indoor, private spaces.
"It's extremely important that people continue to be vigilant because now the increase in the numbers are also translating to an increase in the hospitalization of the people," Vavilala said. 
On Wednesday, ISDH opened a free, drive-thru COVID-19 testing site outside the Lake County Health Department.
The testing is open to anyone 2 and older who lives or works in Indiana, according to a previous Times report. 
Vavilala said once outdoor, drive-thru testing ends for the season, the health department is looking to open three long-term testing facilities throughout the county, including one in Crown Point, one in Lowell and another in Lake Station. 
The testing locations likely will open at the end of October/early November and will remain open until June 2021, she said. 
"The idea was to kind of distribute it to three different places, that way it would be accessible to all the different parts of Lake County," Vavilala said.