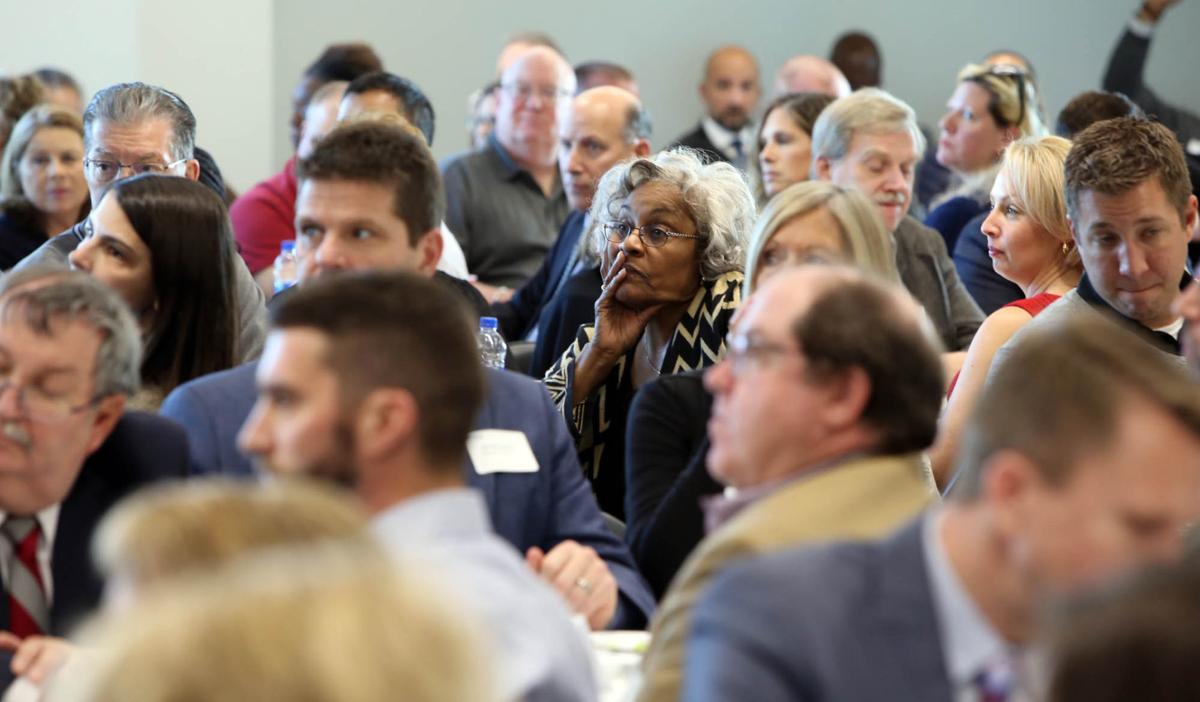 The Lakeshore Chamber of Commerce has passed the halfway point in a new fundraising effort to sponsor student leadership training and scholarships in East Chicago and Hammond schools.
The new initiative — driven in part by Region businessmen and education advocates Cal Bellamy and Frank Van Til — seeks to raise $100,000 to support local students. Fundraising has already surpassed $50,000 ahead of the chamber's "A Salute to Education" benefit next week, Lakeshore Chamber Executive Director Dave Ryan said.
The Lakeshore Chamber's board of directors first began discussing an education initiative a couple of months ago when weighing the chamber's role in supporting the education community.
Inspired by Junior Reserve Officers' Training Corps programs in both the School City of East Chicago and the School City of Hammond, Ryan said the board wanted to play an active role in helping students involved in programs like these to pursue leadership opportunities. 
The board is working with the Legacy Foundation to create an endowed fund honoring Bellamy and Van Til. The two will also be recognized in the chamber's upcoming "A Salute to Education" benefit from 5-7 p.m. July 31 at the Dynasty Banquet Center.
"We saw this as an opportunity to honor these two gentlemen with an endowed fund at the Legacy Foundation to perpetuate their commitment to education," Ryan said.
Tickets are being sold for $50 per person for next week's benefit, and Ryan said the chamber expects to see more than 200 in attendance. The chamber is also accepting checks made payable to the Legacy Foundation to support fundraising efforts.
To purchase tickets or support the chamber's Salute to Education, contact the Lakeshore Chamber of Commerce at 219-931-1000.
Be the first to know
Get local news delivered to your inbox!