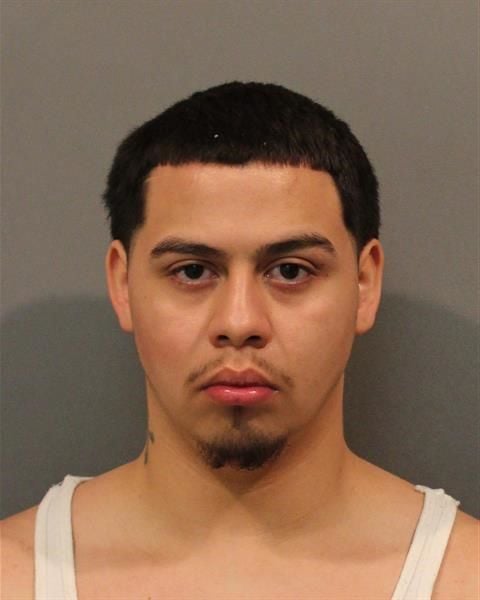 HAMMOND — A Calumet City man is pleading guilty to murder and racketeering he committed as a member of the Latin Dragons street gang.
U.S. District Court records made public Monday indicate 21-year-old Eduardo "Lalo" Diaz-Corral recently signed a plea deal with the U.S. Attorney's office to win a more lenient sentence.
No date has been scheduled for his formal change of plea hearing.
The U.S. Attorney's office first charged Diaz-Corral in 2017 with murder in aid of racketeering activity — for his alleged role in the killing of Paul Cruz, a Chicago man and rival gang member Nov. 20, 2016.
The government also charged Diaz-Corral with the use and carrying of a firearm during crimes of violence.
Diaz-Corral is one of 18 men and women who have been indicted in recent months — most recently in June of this year — by federal grand juries investigating the Latin Dragons gang, which has ties to Northwest Indiana despite being based primarily in Chicago.
U.S. Attorney Thomas Kirsch II is accusing the gang of engaging in "murder, attempted murder, witness tampering and assault to protect the gang's territory" in both areas.
Diaz-Corral's plea agreement states he will admit to taking part in a racketeering conspiracy, murder and armed violence and that he is responsible for the homicide of Paul Cruz.
U.S. Magistrate Judge John E. Martin also held a hearing Monday on whether to revoke the pre-trial bond of another Latin Dragons member, Tiffany Barragan. Martin denied the government request to detain her at this time.
Be the first to know
Get local news delivered to your inbox!