The bomb squad was dispatched to a bridge over the Little Calumet River in Gary, where a fisherman reportedly hooked a potential explosive device.
After tracking him down to a hotel in Lockport, Illinois, police arrested a man they say robbed a credit union earlier this month.
Luciano Galvan, 23, was found guilty of raping a female acquaintance he gave a ride to after a house party in 2018.
State Rep. Pat Bauer, D-South Bend, is ending his lifetime of public service after 50 years in the House — the longest tenure of any Hoosier l…
Indiana lawmakers appear poised to affirm the Lake Michigan shoreline is owned by the state and available for recreational use by all Hoosiers.
The couple argued the state's birth certificates don't account for same-sex spouses as parents.
The son of a Munster doctor who disappeared nearly nine years ago dismissed suggestions he seek help for his mother as she lay naked in a bath…
The increase is mostly from residents who were seeking the procedure, according to the health department.
The family of a woman found dead after a house fire Saturday is asking for help finding her cat, which is believed to have escaped during the blaze.
MICHIGAN CITY — Interfaith Community PADS is welcoming a challenge from the Healthcare Foundation of LaPorte to support its efforts to renovat…
A woman has taken a plea deal on charges stemming from the death of her 5-year-old son in Davenport.
State Sen. Frank Mrvan was presented the "Service Before Self" award during the annual Indiana Military and Veterans Legislative Day at the St…
Many of Indiana's bats are disappearing at an alarming rate, but if you're hoping that means a bat is less likely to sneak into your attic or …
Bar Louie said it's seeing a drop in traffic because fewer people visit the malls where its gastropubs are often located near.
An IU associate professor arrested while protesting against a farmers' market vendor alleged to have ties to a white supremacist group has tak…
Emergency managers for the Gary Community School Corp. recommended closing the historic Gary Roosevelt building earlier this month. Now, the t…
A 1-month-old boy was fatally mauled by a dog inside a home after the infant's brother separated that dog and a second canine that had been fi…
Walter D. Givens, of Gary, was arrested Jan. 22 after he returned to the crime scene in a brown van, was pointed out by a witness and led poli…
When police searched his home, they found clothing that matched what was worn during the robberies, records say.
Police say two men are accused of walking out of the store with $2,000 in merchandise.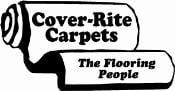 Cover-Rite Carpet & Design Center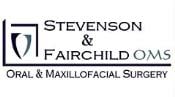 Stevenson and Fairchild OMS
Police say the chase ended when the juveniles' vehicle hit a parked car and three took off on foot. While two were taken into custody, one is …
He was sentenced in August for strangling a 38-year-old woman to death and taking off in her car. Her sister would later find her body.
Police are asking for help in identifying a man accused of stealing from a store in the U.S. 30 corridor. 
These are the Times' most-read stories from the weekend.
The man could be heard snoring as he slept in the backseat of a squad car on the way to jail Saturday, police say. 
Police say they arrested two people overnight who were suspected of breaking into cars and homes in St. John. 
Police are responding to several crashes tying up traffic on southbound Interstate 65 Monday morning.