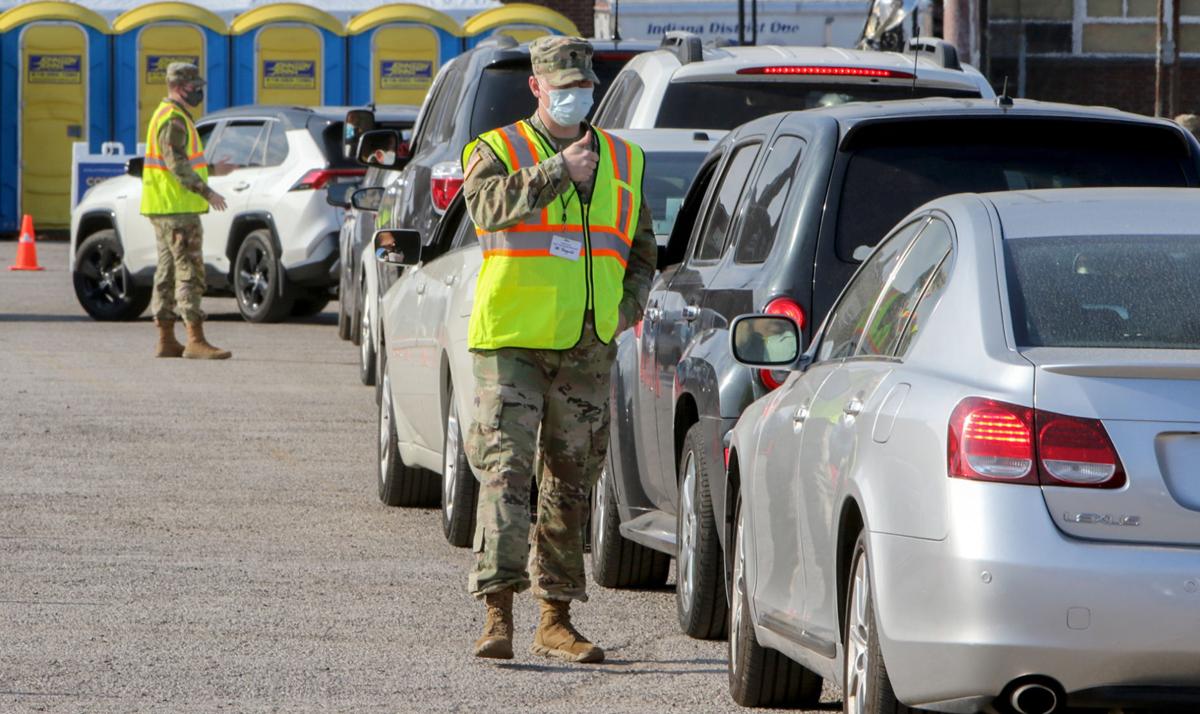 Another 27 people in the Region were reported dead from COVID-19 over the past week, according to updated statistics from the Indiana Department of Health. 
Lake County saw 16 additional deaths, Porter County recorded six more deaths, LaPorte County had two more deaths and three more were recorded in Newton County over the last week. 
A total of 14,895 Hoosiers have died from the respiratory disease since the start of the pandemic, including 1,103 in Lake County; 347 in Porter County; 239 in LaPorte County; 61 in Jasper County; and 45 in Newton County, according to ISDH data updated Friday. 
Statewide, 3,255 new positive cases were reported Thursday, compared to the 4,368 recorded a week ago. This brings the state's total number of those to test positive to 947,918.
The statewide seven-day positivity rate for all tests increased from 11.7% to 19.7% in the last week.
All data was provisional and subject to change as more data is reported to the state.
Across the state line, Calumet City reported 4,510 cases, and Lansing reported 3,923 cases, according to the Illinois Department of Public Health.
Seven-day positivity rates in Northwest Indiana were 8.7% in Lake County; 9.7% in Porter County; 10.2% in LaPorte County; 9.3% in Jasper County; and 18.3% in Newton County.
Currently Lake, Porter, LaPorte and Jasper counties are in the orange category on the state's COVID-19 advisory map, which is updated every Wednesday. The orange designation means the community's spread is approaching high levels of COVID-19 as measured by weekly cases per 100,000 residents and the testing positivity rate.
Newton County is in the highest red designation, which indicates a very high positivity and community spread.
Currently, only one of Indiana's 92 counties are rated yellow, which indicates a moderate spread of the virus. Sixty-six counties are in the orange category, and 25 counties are in the highest-possible red category.
No counties are in the best possible "blue" rating.
A total of 55.2% of Indiana's total population ages 12 and up has been fully vaccinated, state data updated Friday showed.
State data updated Friday showed county vaccination rates for those ages 12 and up in the Region were 53.2% in Lake County; 59.6% in Porter County; 54.2% in LaPorte County; 43.9% in Jasper County; and 39.1% in Newton County.
Vaccination appointments can be scheduled at any of 55 hospitals and 91 local health departments across the state, with each site setting its own hours and days of service. All 92 Indiana counties have at least one vaccination site.