CEDAR LAKE — You can excuse artist Mark Paul John if the paint was still wet. His project for American Legion Post 261 was completed just in time for its Memorial Day dedication.
"You gotta put in the hours," John said, adding, "I was up all night till 11."
John, known as the Freedom Artist for his patriotic and military works, painted a 100-foot-long presentation of military logos, an American flag and eagle, and an image of this country's Middle East fighting.
"It's wonderful," said Post 261 Commander Gary Seng. "I can't express what he has done to enhance the post the way he has."
A helicopter pilot and truck driver in Vietnam from 1970 to '72, Seng said the mural "brings back memories. Some good memories, some bad memories. I try not to think of the bad memories."
John, 52, has been doing patriotic artwork for 20 years. He started last November on this project, inspired by his father, Paul John, a Korean War veteran who died a year ago.
"He's been my inspiration," the son said. "My dad was my hero, growing up. It's been a rough year without him."
On side of the building front, John painted logos of the American Legion, Sons of the American Legion, American Legion Ladies Auxiliary and American Legion Riders.
Then comes a 15-by-12-foot image of the American flag and an eagle's head. The mural moves to the far side of the building, where Paul painted scenes from Operation Desert Storm and America's other involvement in the Middle East.
That last scene is three-dimensional, enabling bar patrons to look outside and appear to be riders in a Humvee and a more contemporary vehicle. The scene moves from the desert to the Persian Gulf and features several U.S. warships. These include a U.S. Coast Guard cutter, battleship, stealth destroyer, two aircraft carriers and the U.S.S. Indiana, a new nuclear submarine.
The scene, which includes Osama bin-Laden and Saddam Hussein, leads into a disc golf area on the post grounds.
Mission One, a service organization for the military, veterans and first responders, funded the artwork. Johnny Boersma, the group's president, noted, "Mark did that mural (with the flag and eagle) and it trickled from there. It's incredible. He's not a painter, he's an artist."
Town Councilman Bob Carnahan, R-1st, had a son, Rob, in Desert Storm. Carnahan said, "To me, the mural added something the town did not have. I've very pleased for Post 261."
John also donated framed works for the town's police and fire departments. Police received a painting of silhouetted officers serving the community, while the fire station will house a 9-11 image of firefighters hoisting the flag.
The latter image is black and white except for the colored flag. "For firefighters," Fire Chief Todd Wilkening said, "that image really hits hard to heart."
Police Chief Bill Fisher called the donation "amazing. It shows we care about the community."
John's next project takes him to Fraternal Order of Eagles Aerie 2529, also in Cedar Lake, where he will paint a 92-by-12-foot American flag.
John hopes this mural "brings in some younger members. These Korea and Vietnam veterans are getting older, and the younger guys are the future."
WATCH NOW: The Times Photos of the Week
WATCH NOW: Photos of the week
Kyrin Carter vigil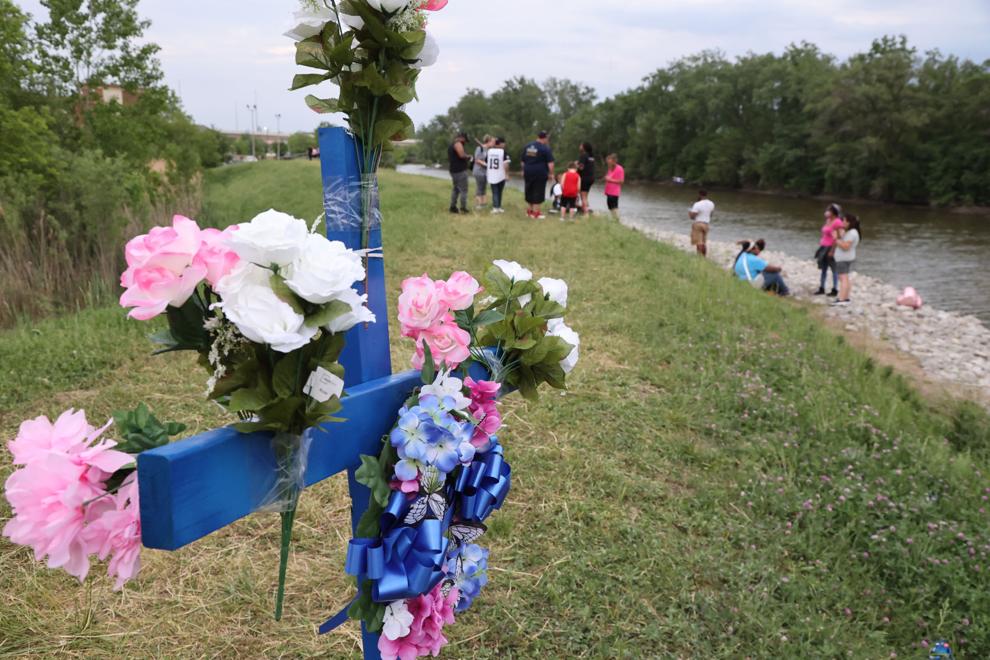 Vigil with volunteers who searched for Kyrin Carter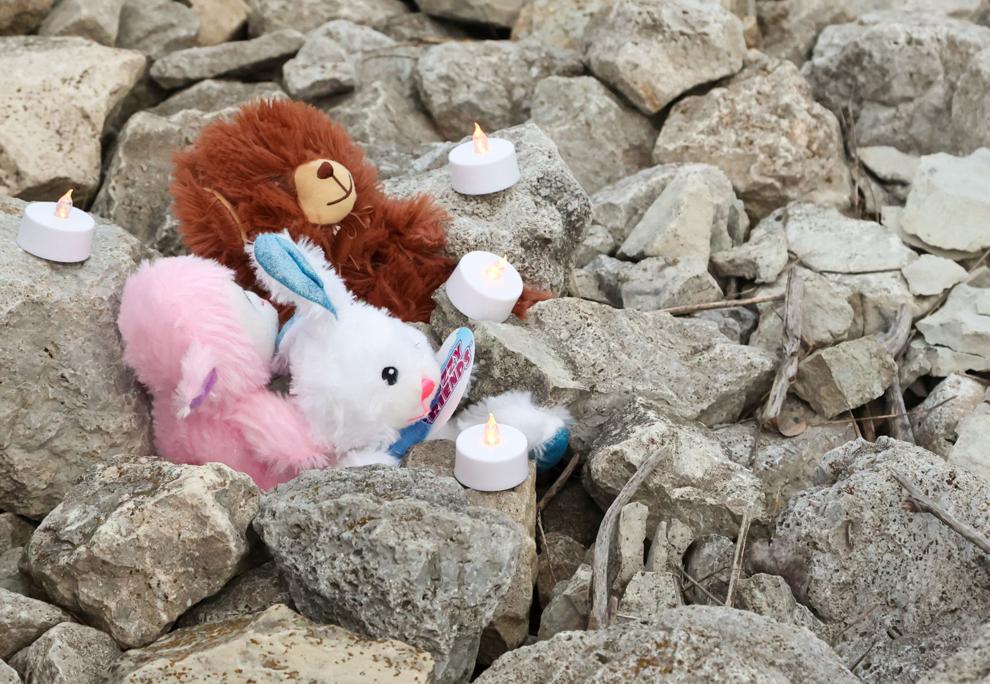 Vigil with volunteers who searched for Kyrin Carter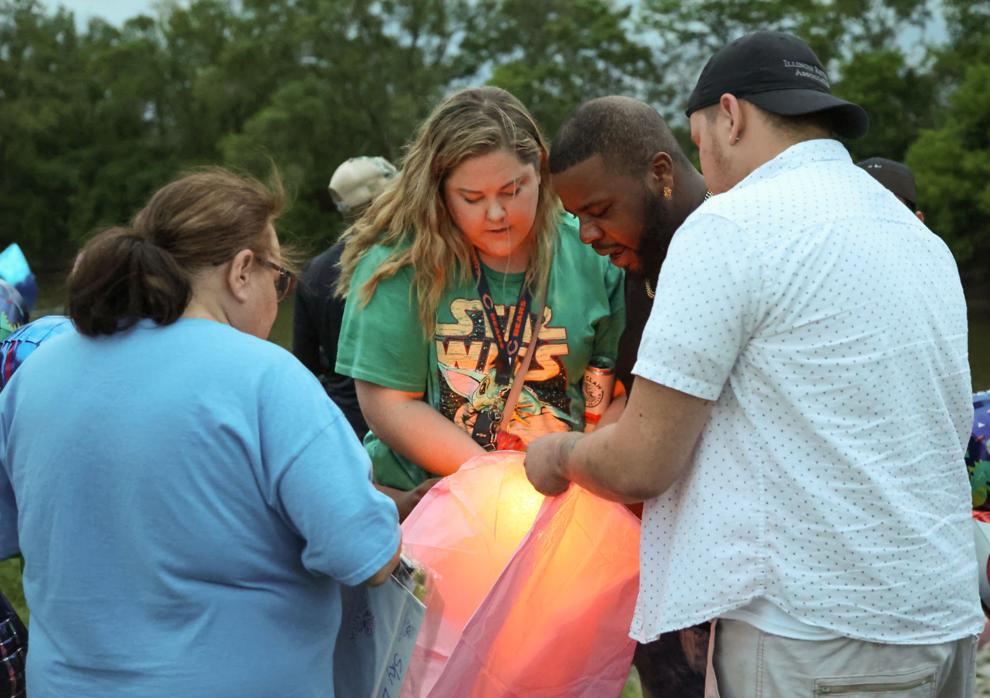 Vigil with volunteers who searched for Kyrin Carter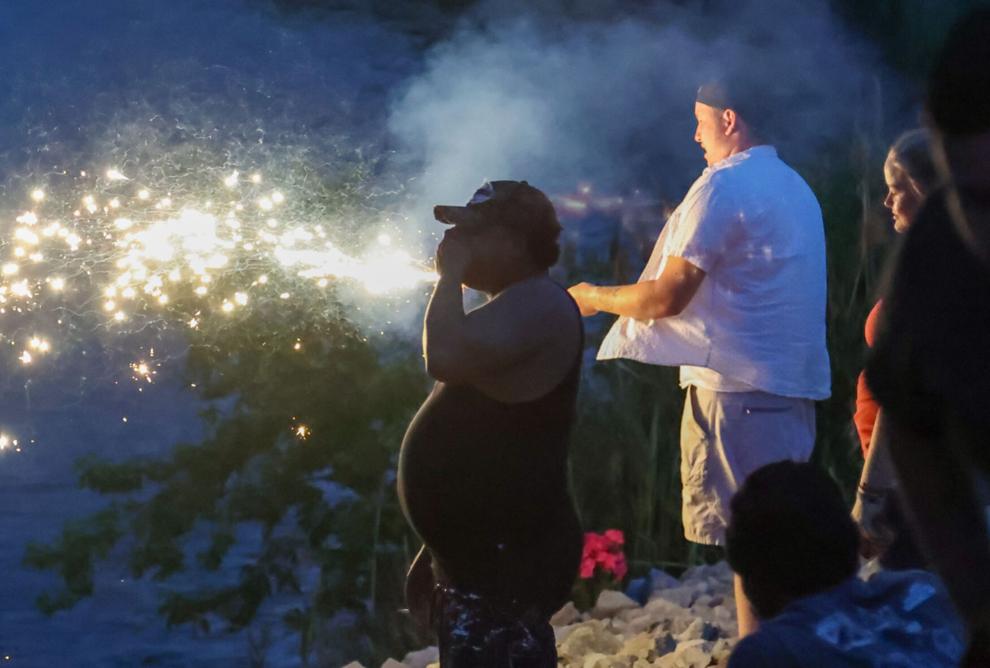 Girls track regional at Portage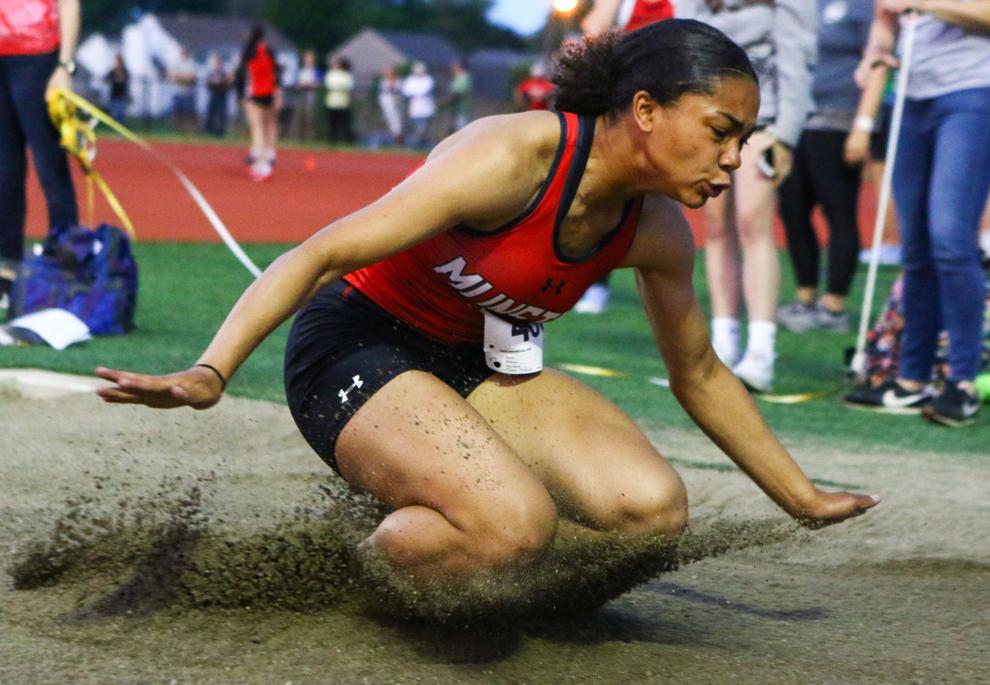 Girls track regional at Portage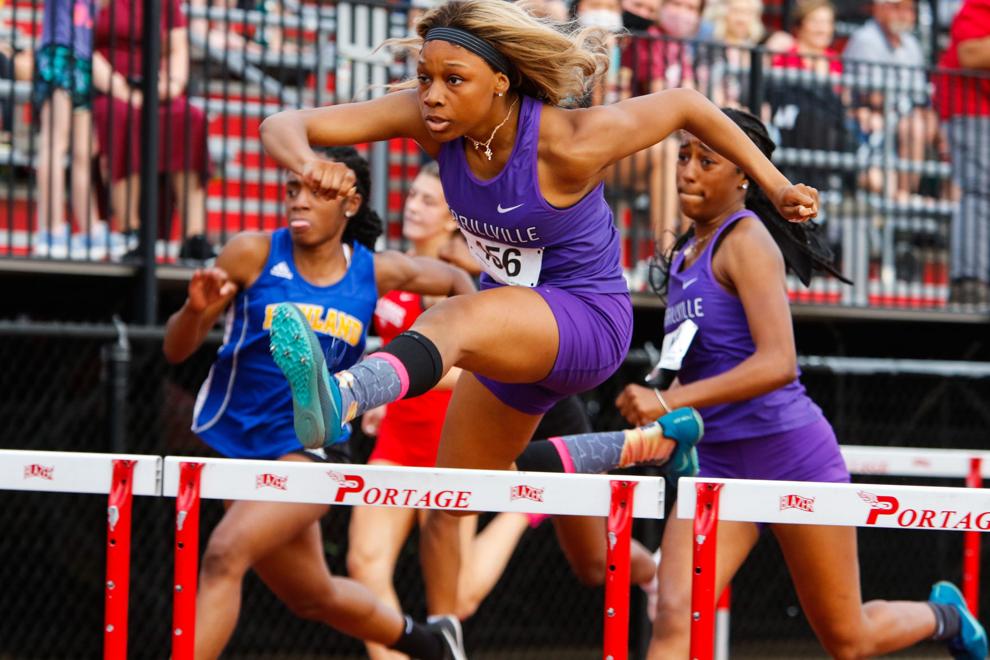 Girls track regional at Portage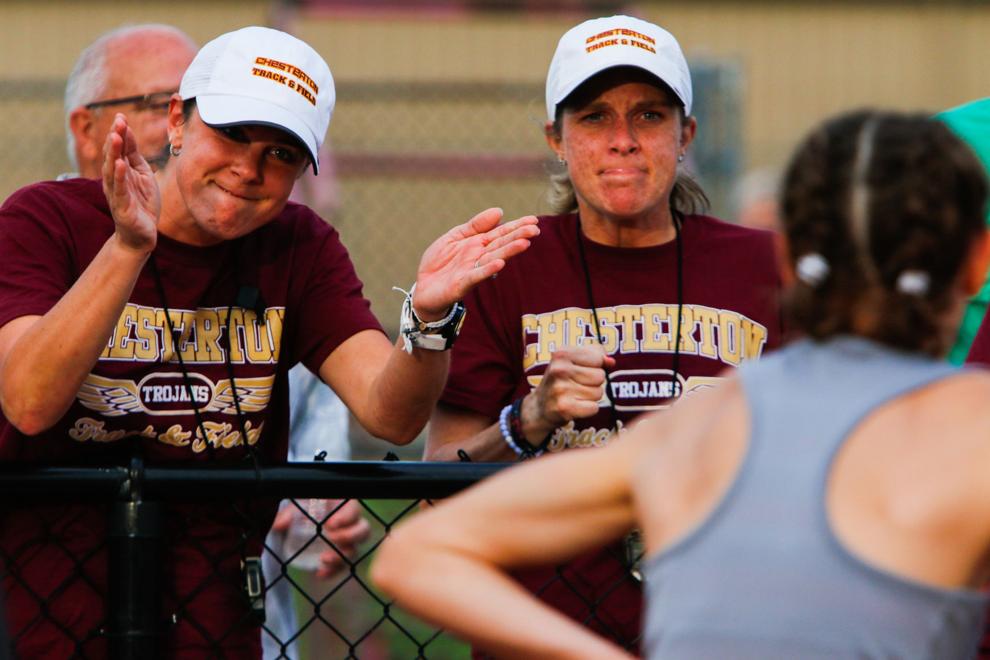 Girls track regional at Portage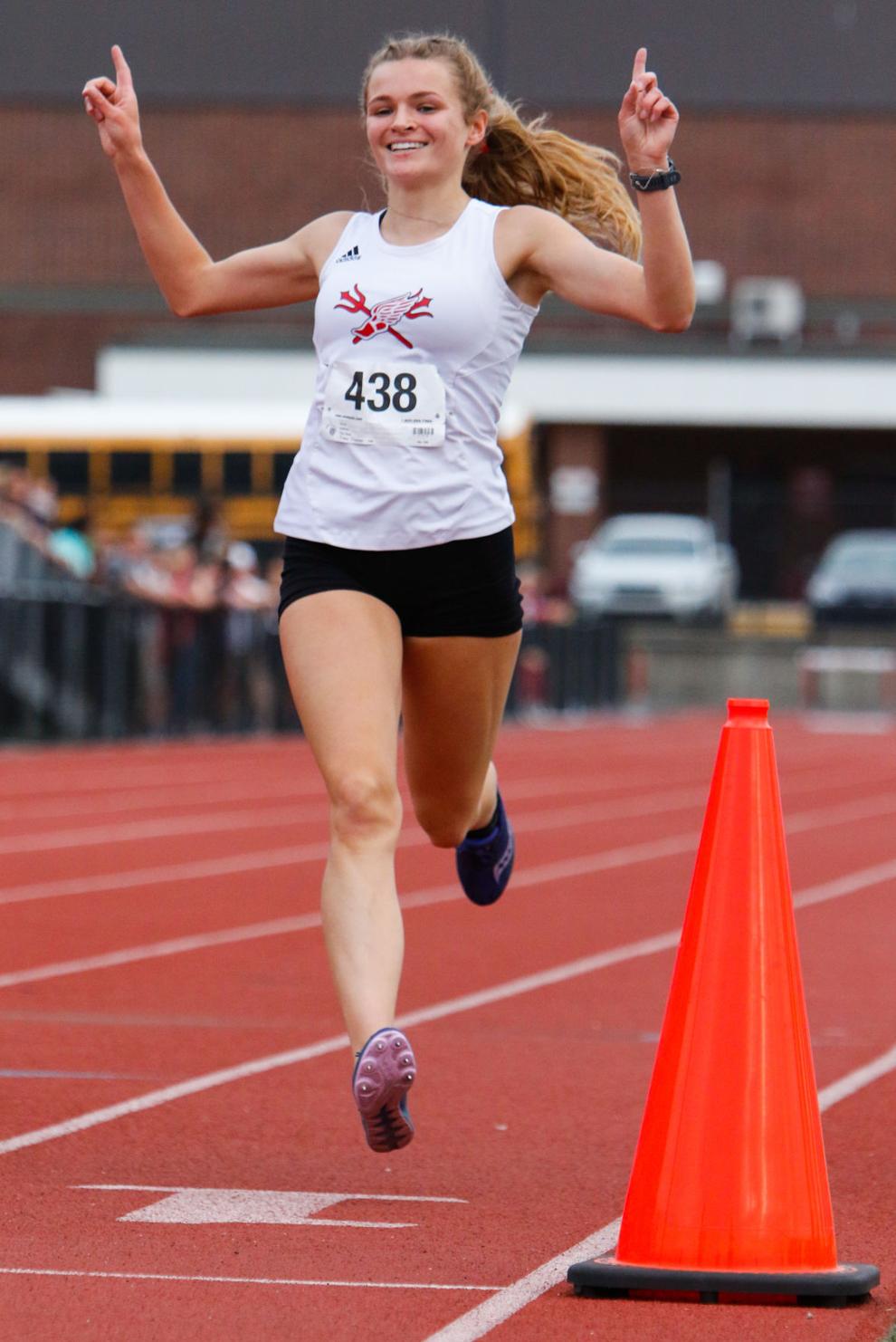 052721-nws-vetcourt_2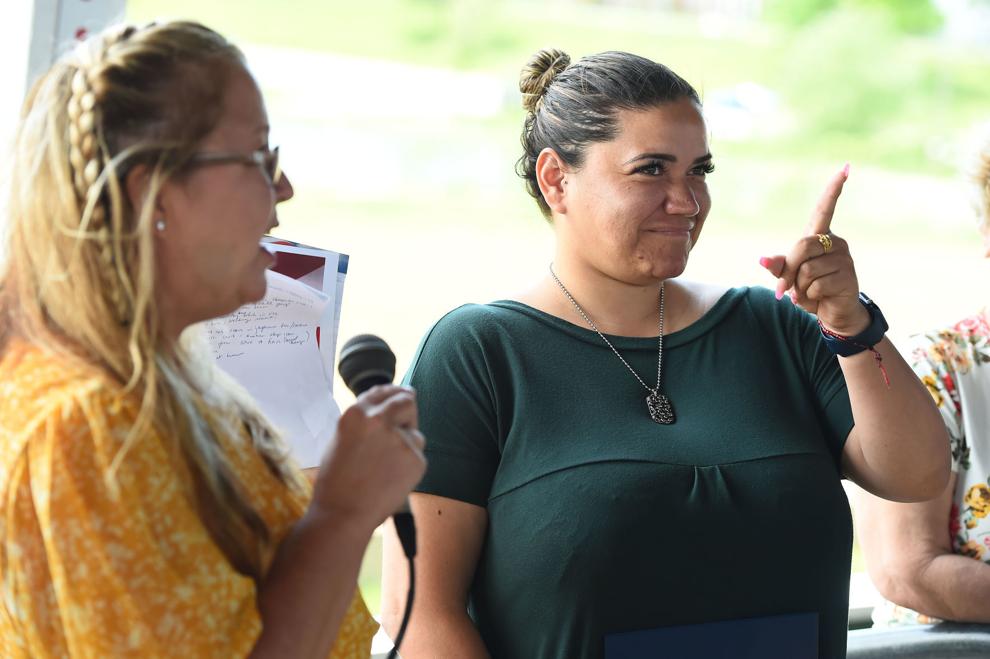 052721-nws-vetcourt_4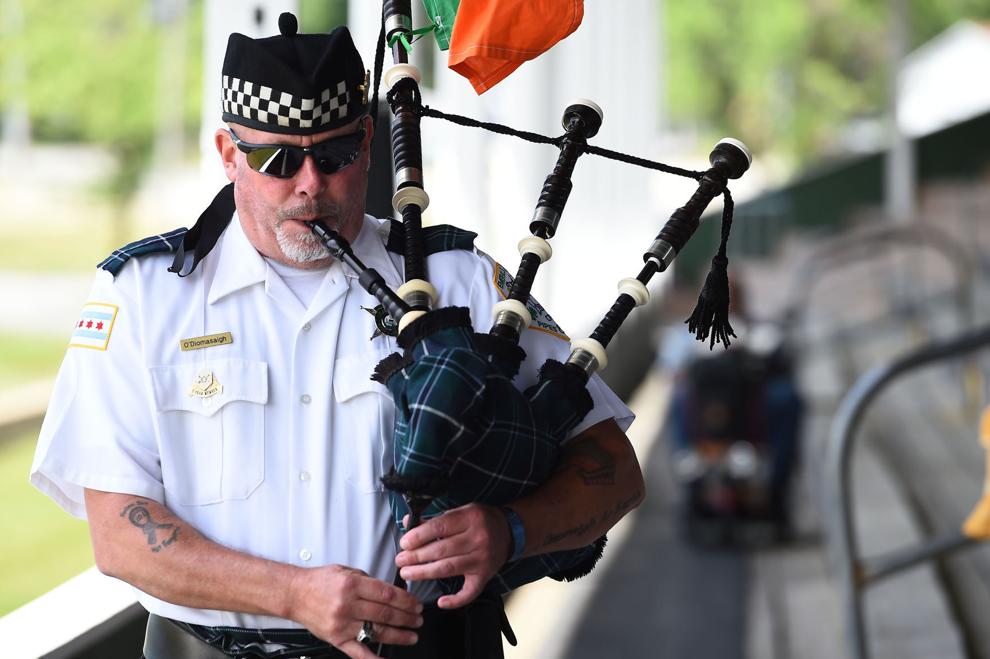 052721-nws-vetcourt_7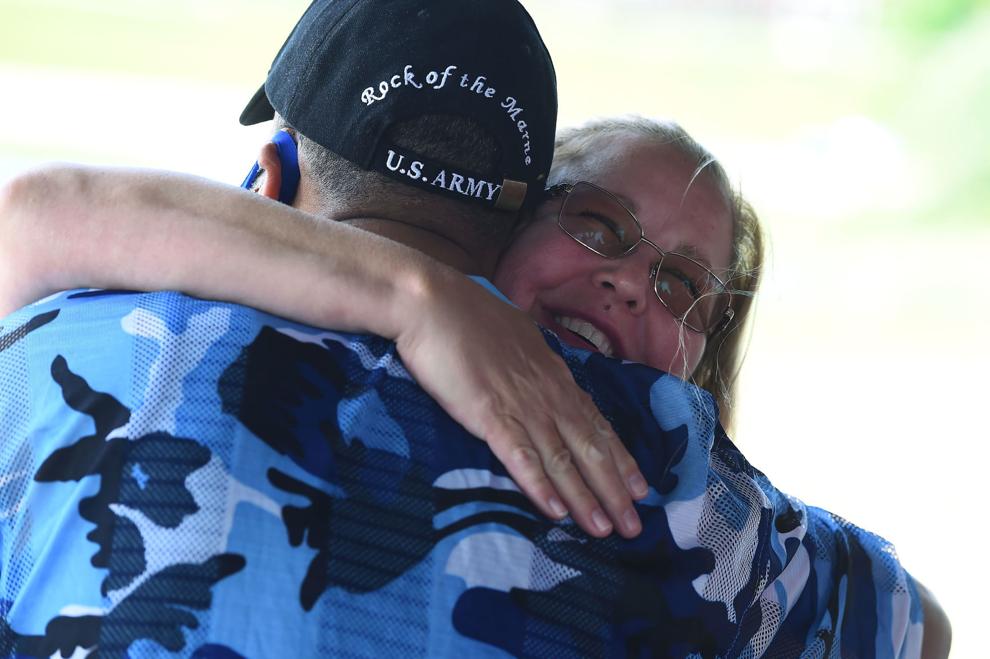 052721-nws-vetcourt_6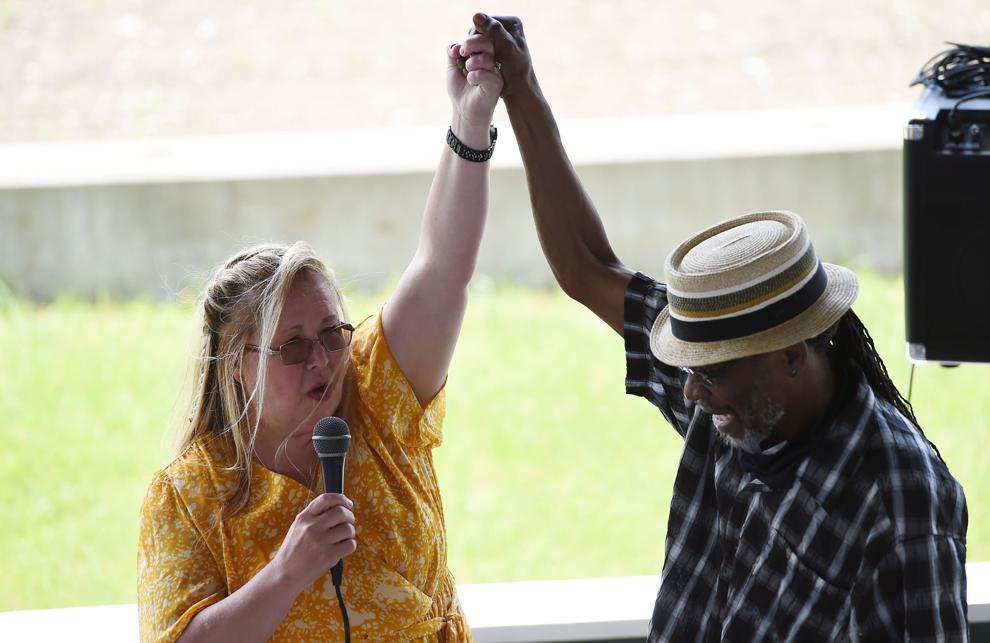 Crown Point/Hobart tennis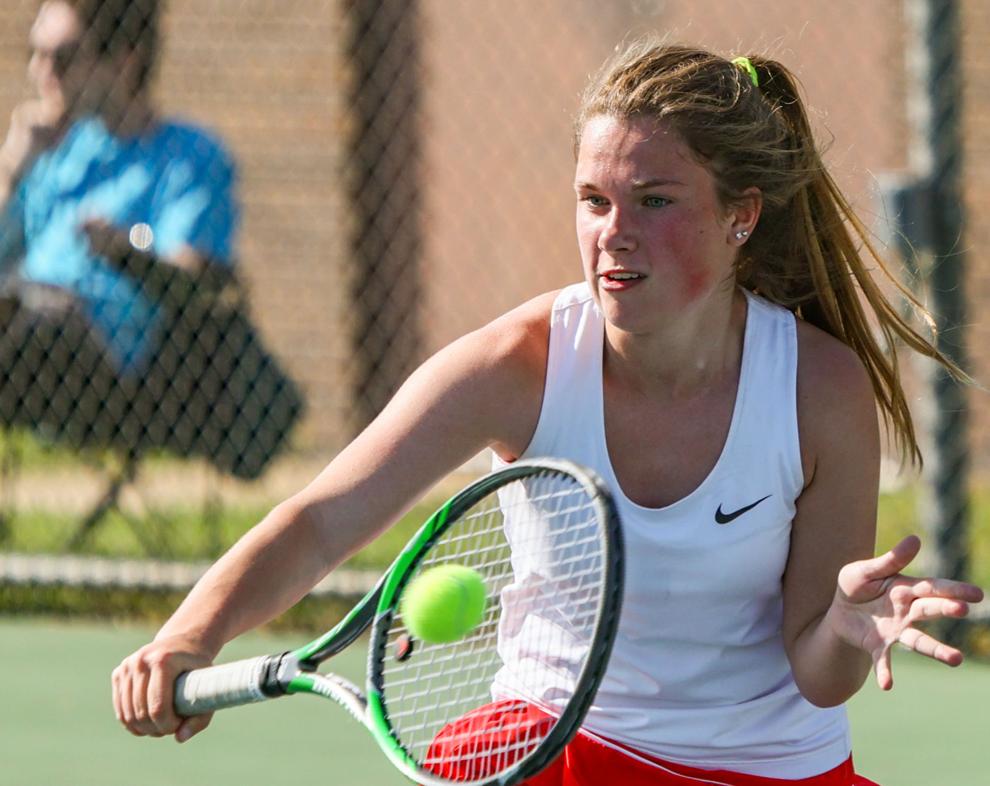 Crown Point/Hobart tennis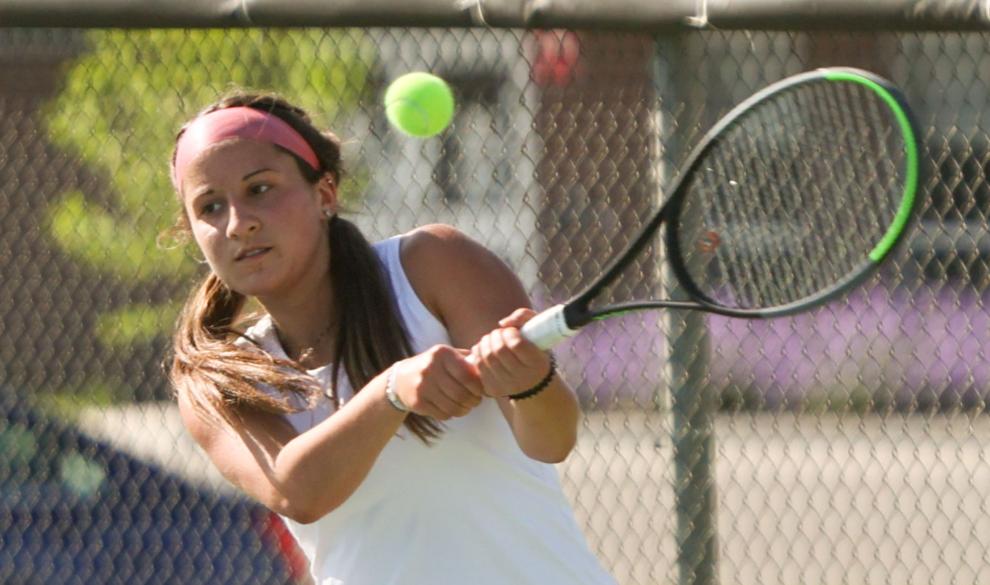 Crown Point/Hobart tennis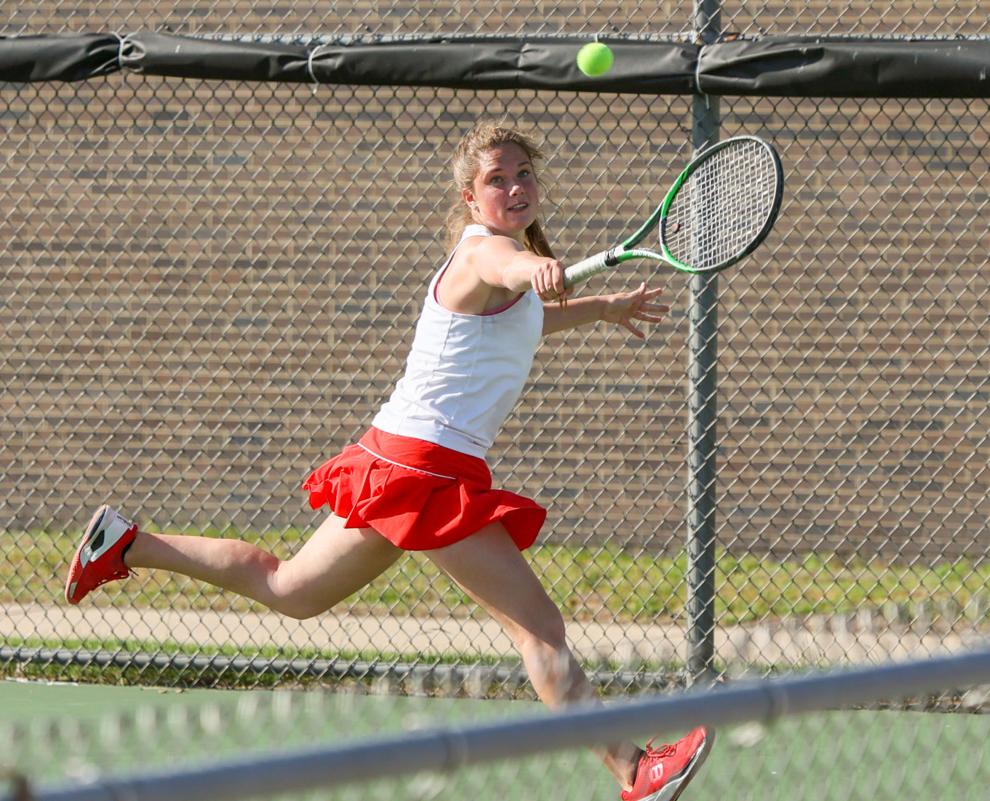 Crown Point/Hobart tennis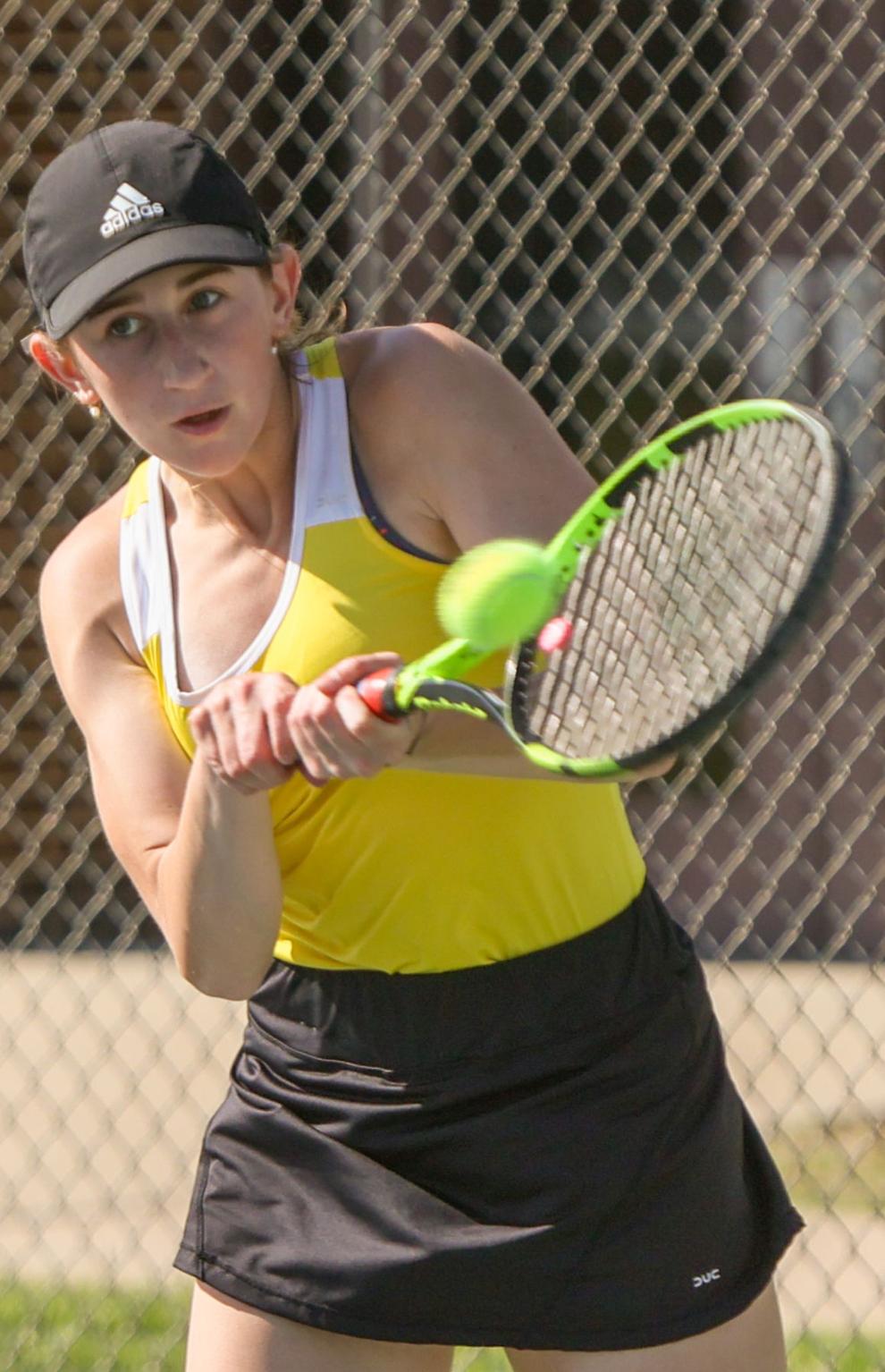 highland/munster baseball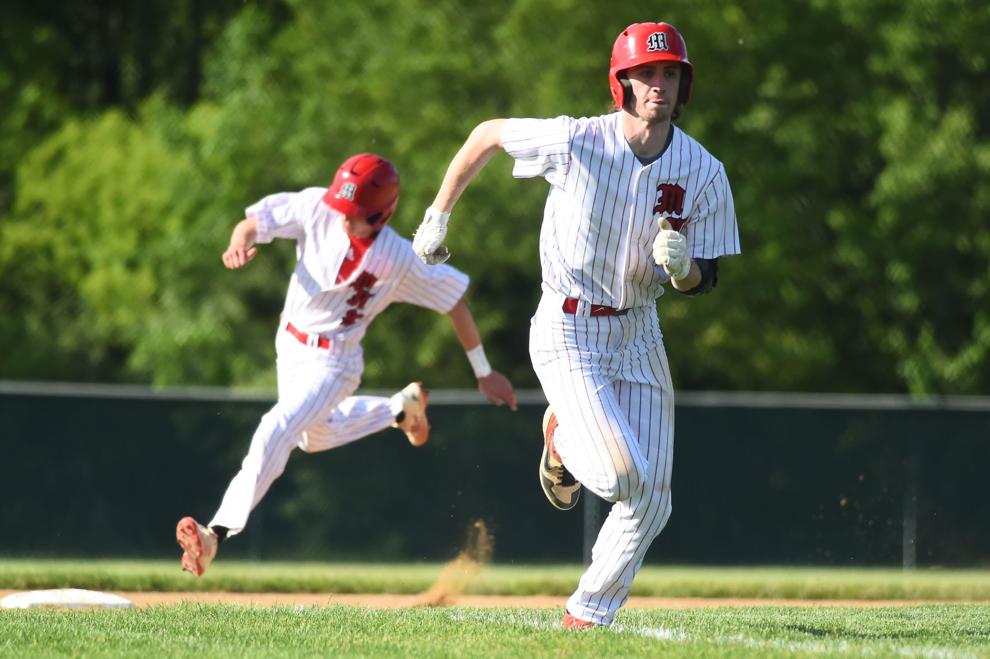 Highland/Munster baseball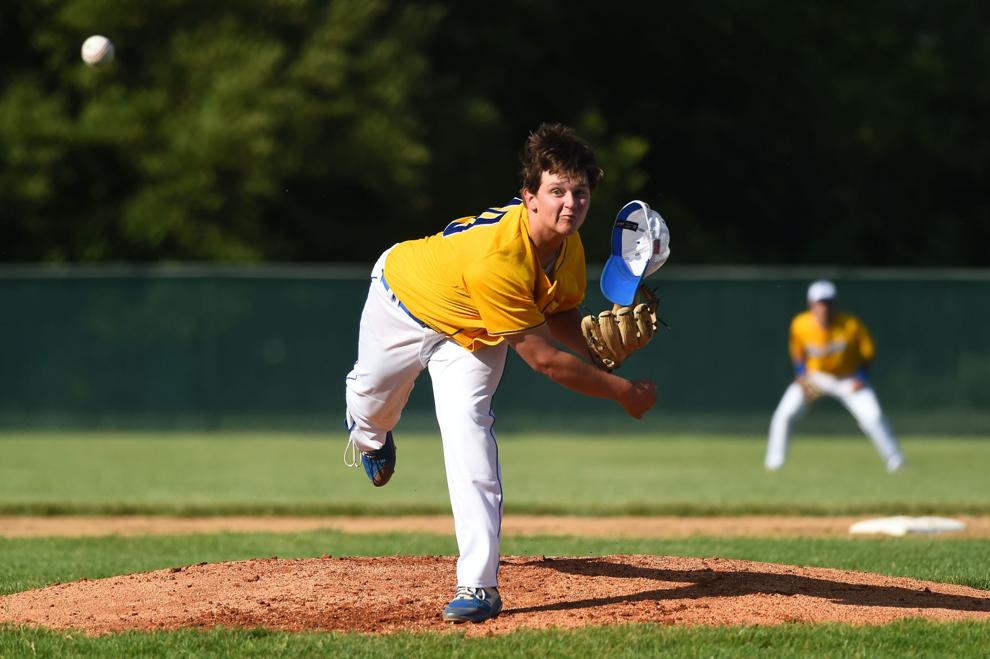 Highland/Munster baseball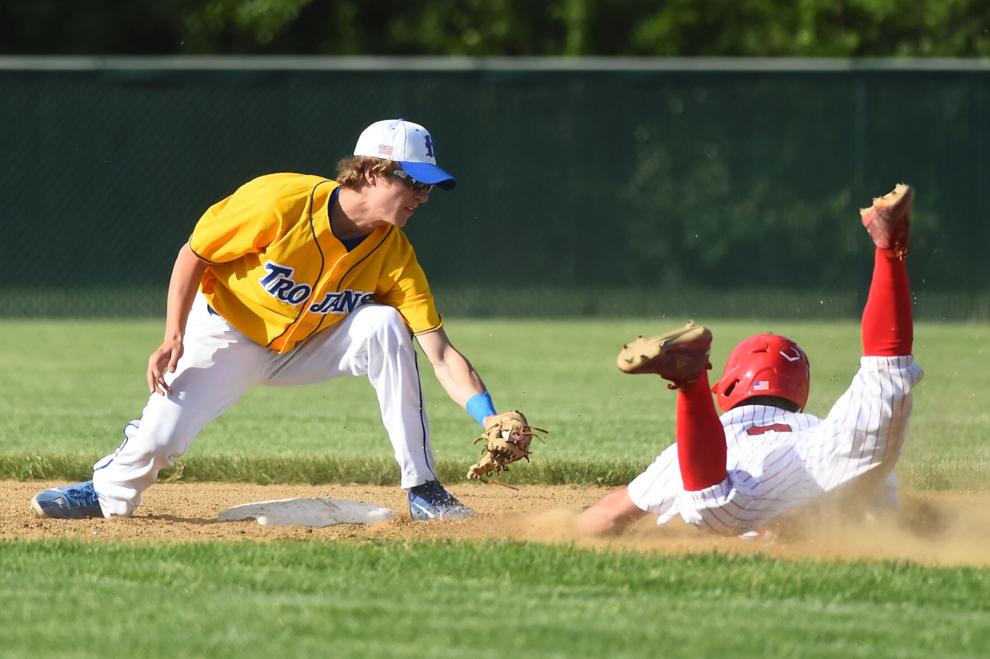 Highland/Munster baseball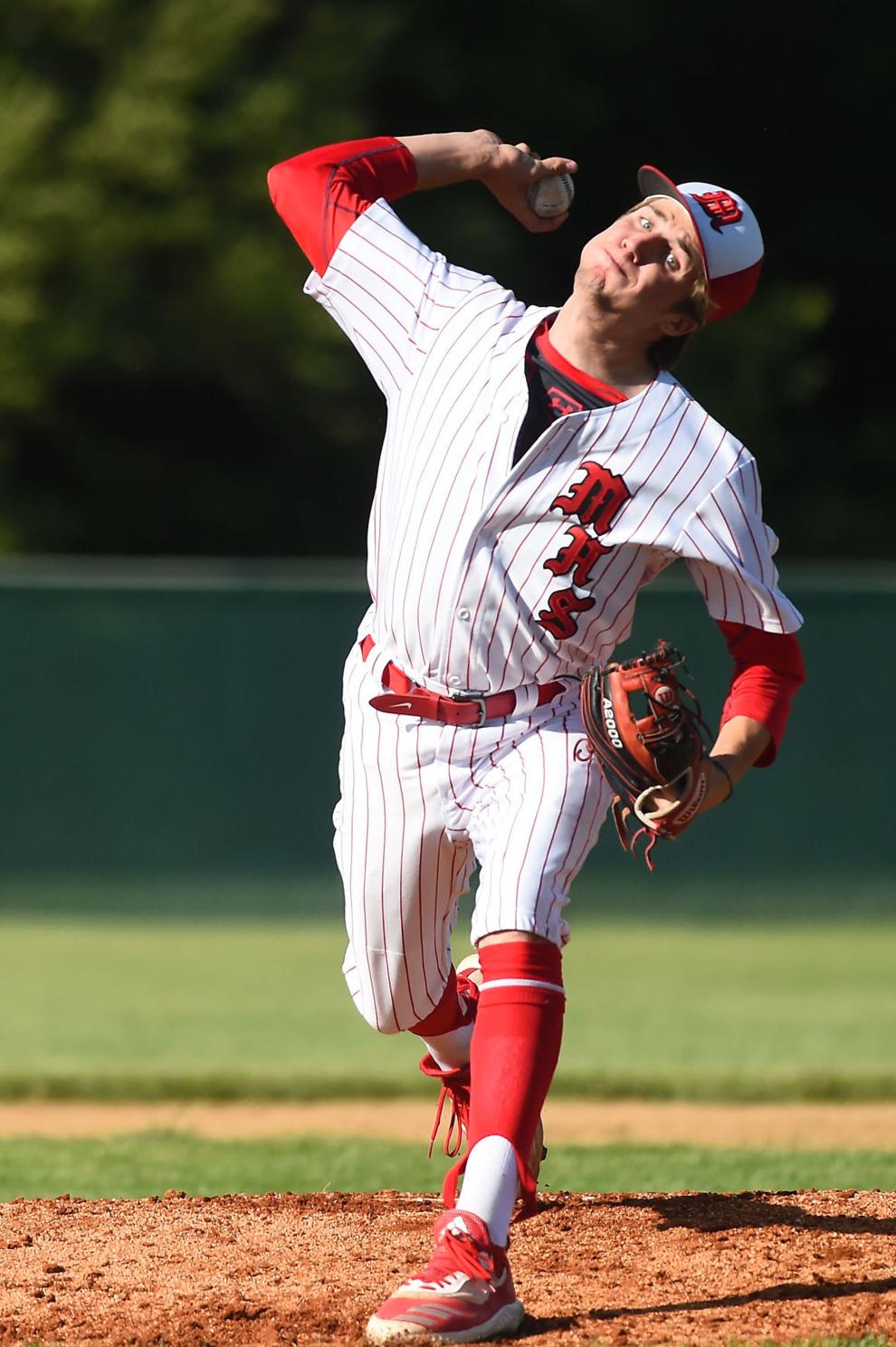 Lake Central/Munster, Softball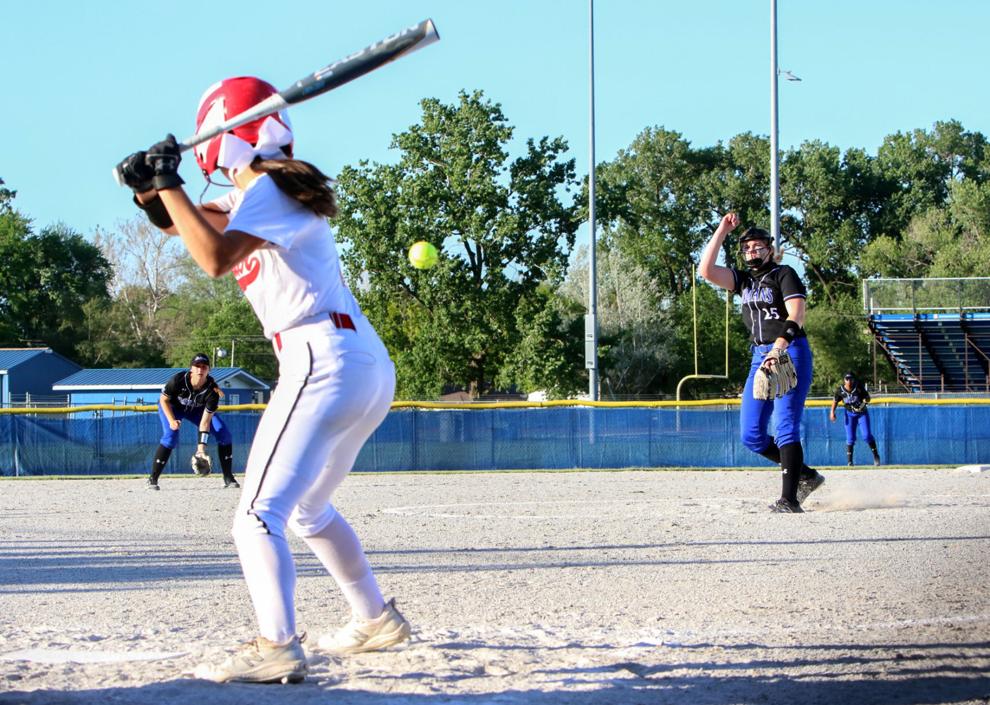 Lake Central/Munster, Softball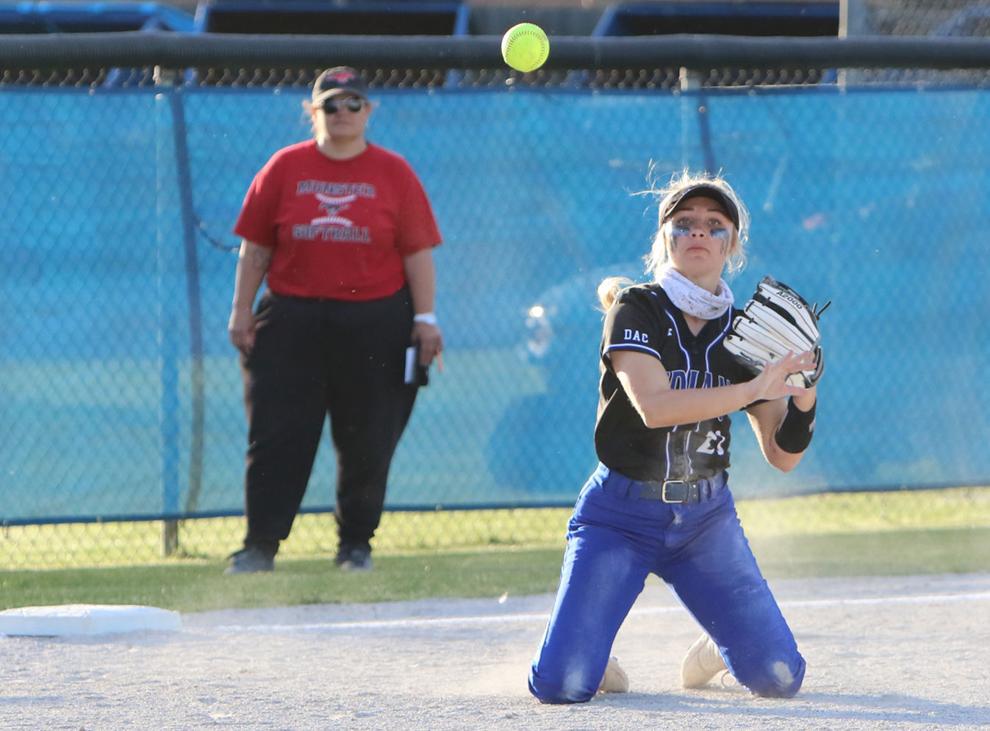 Lake Central/Munster, Softball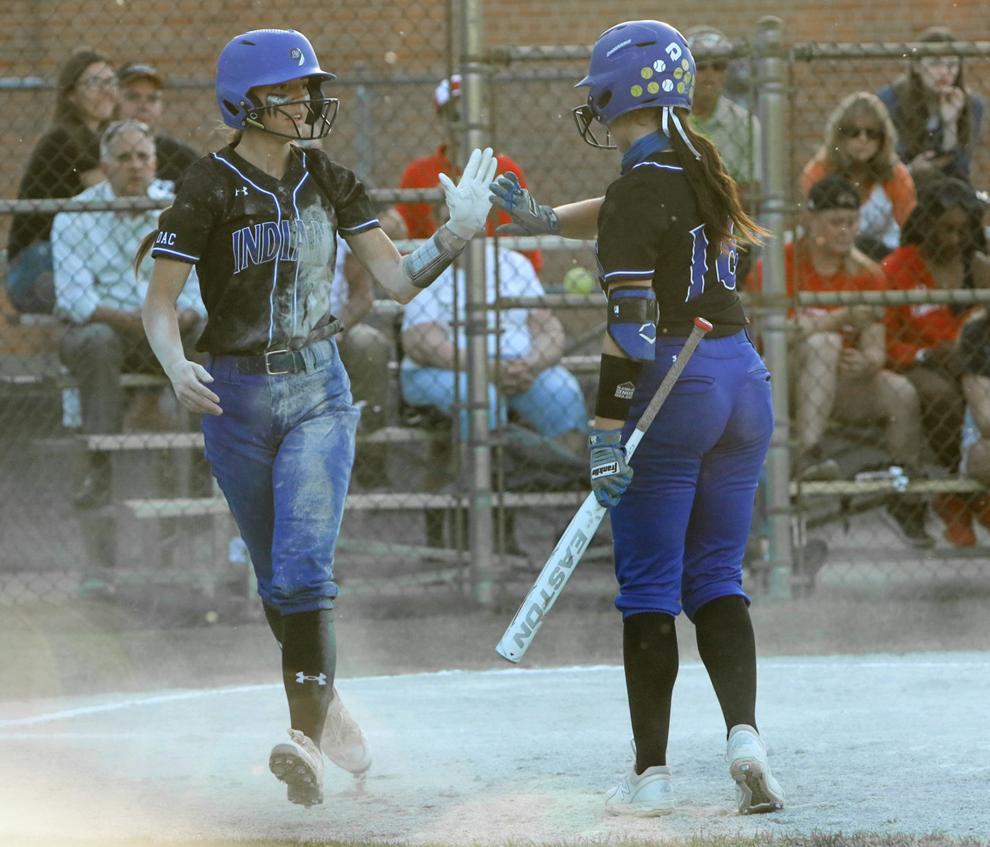 Lake Central/Munster, Softball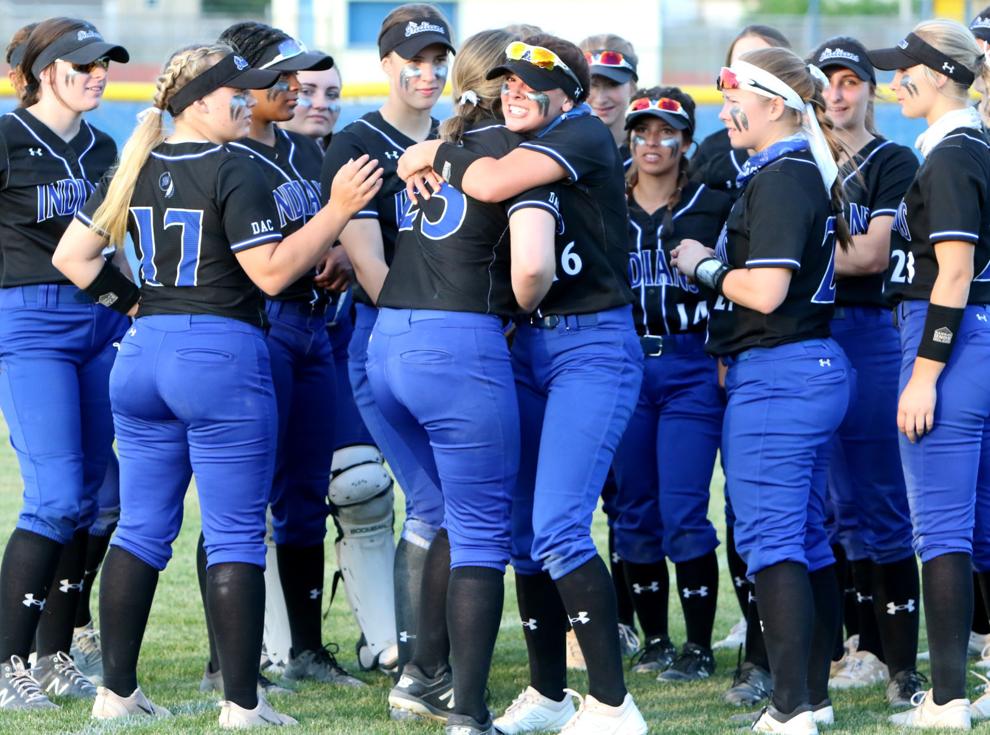 Chesterton High School students create a community garden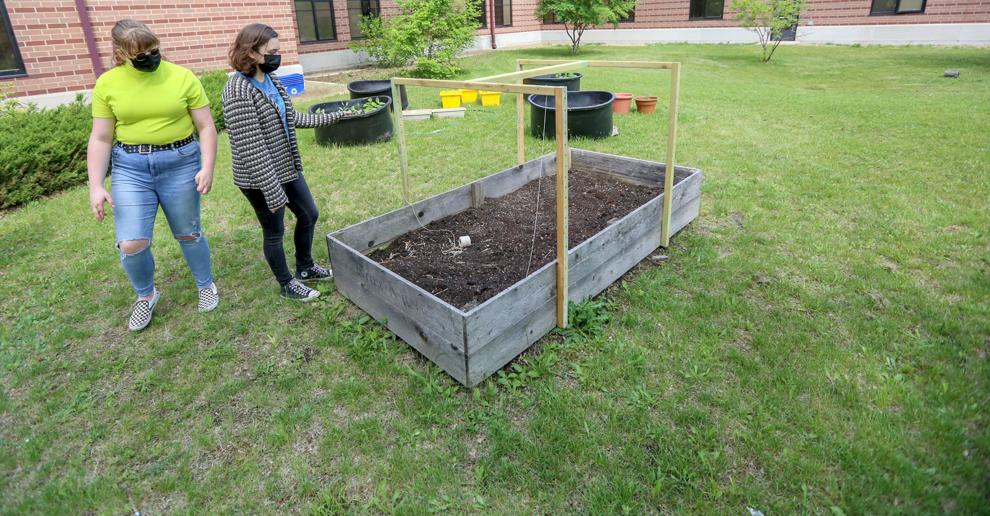 Chesterton High School students create a community garden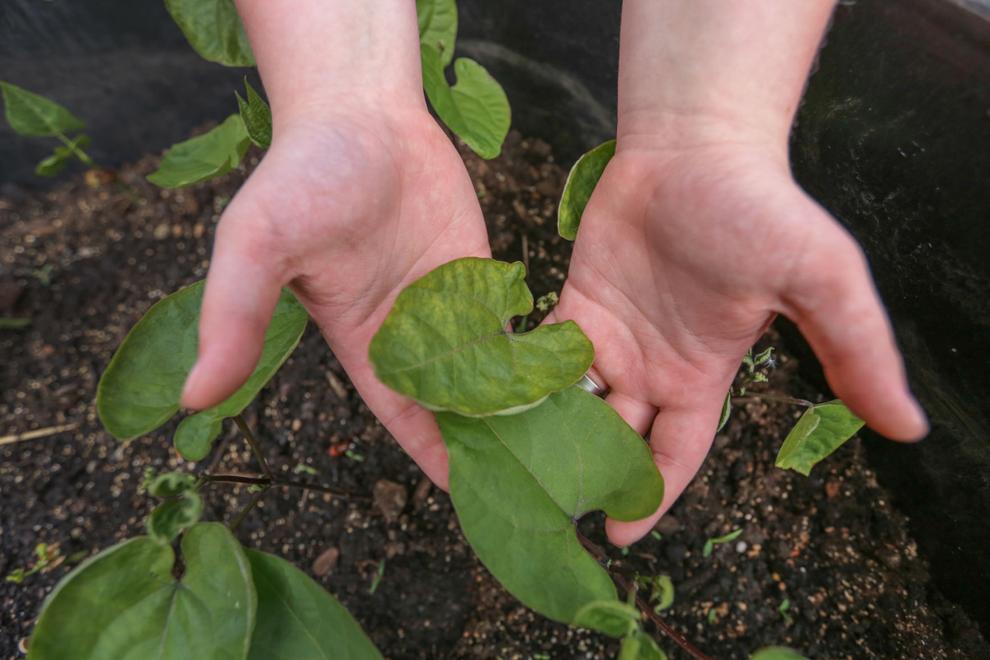 Chesterton High School students create a community garden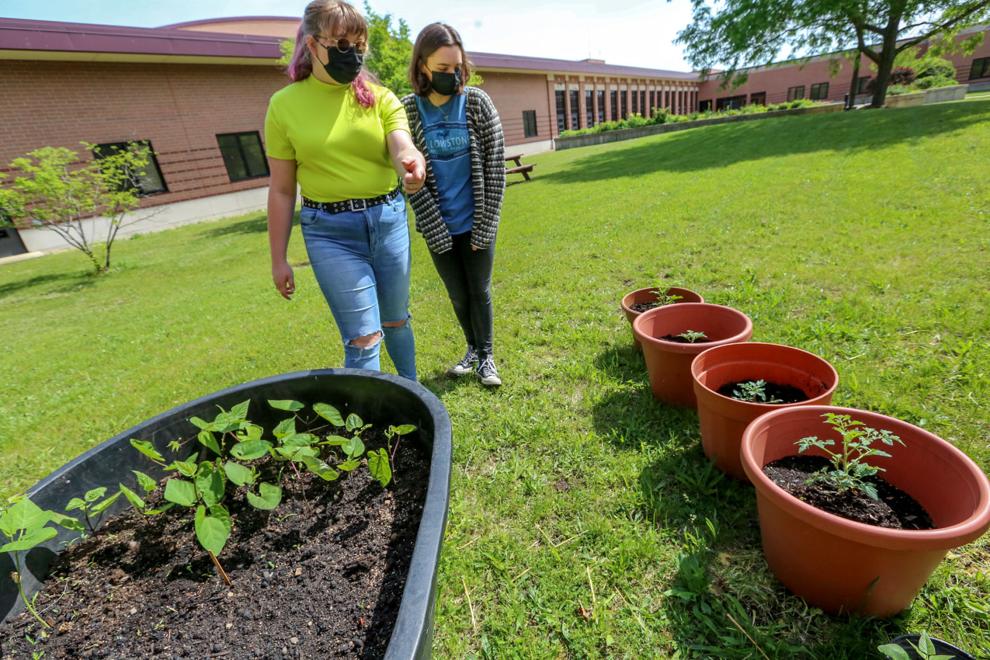 Bishop Noll graduation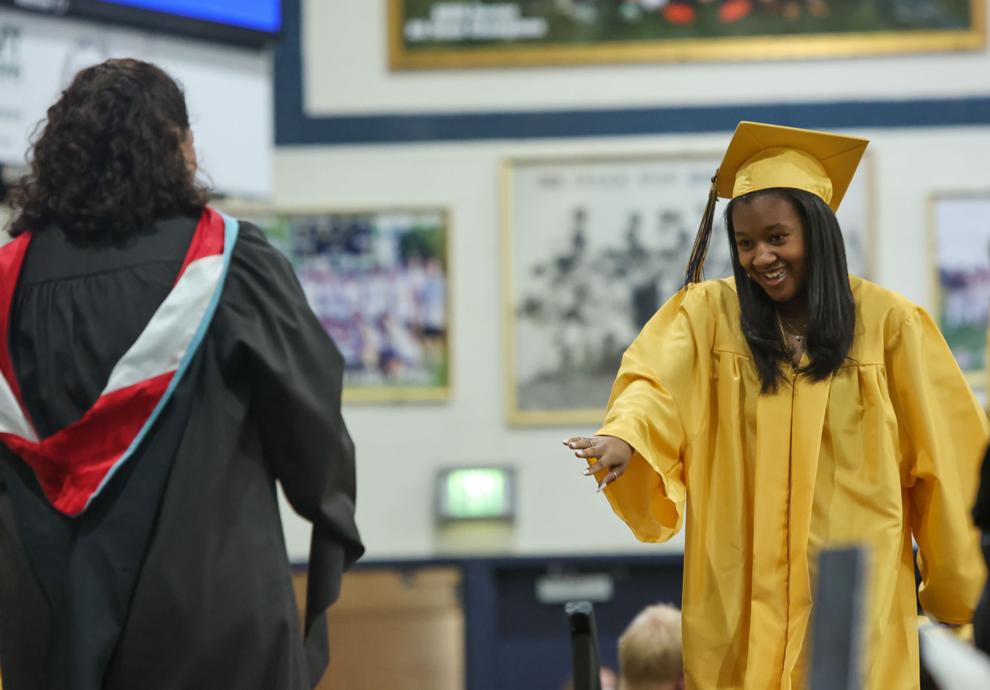 Bishop Noll graduation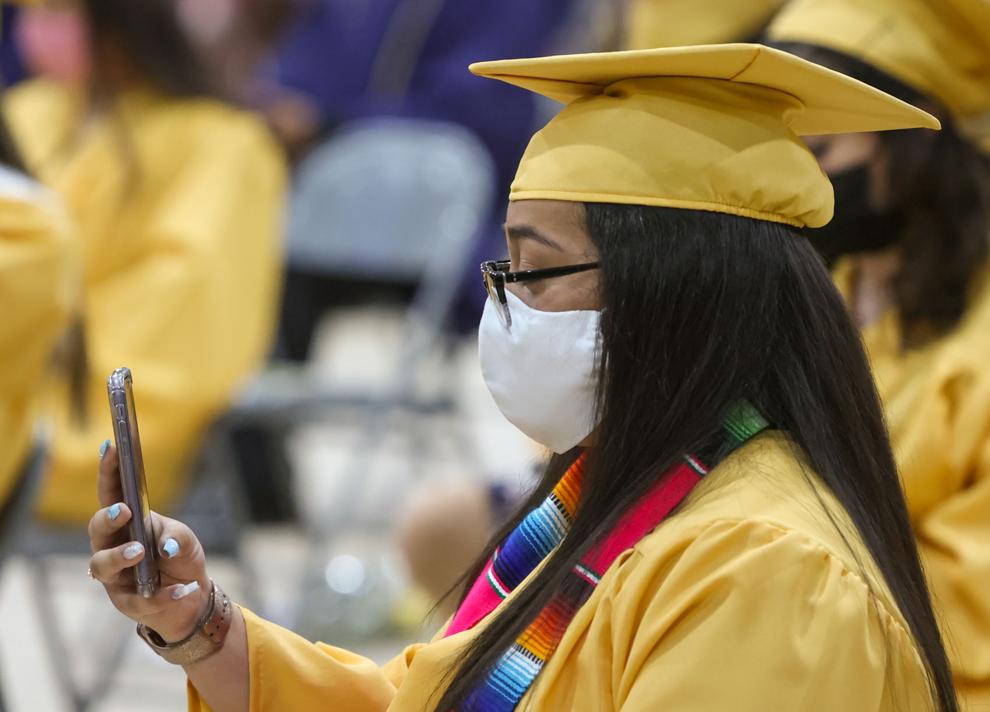 Bishop Noll graduation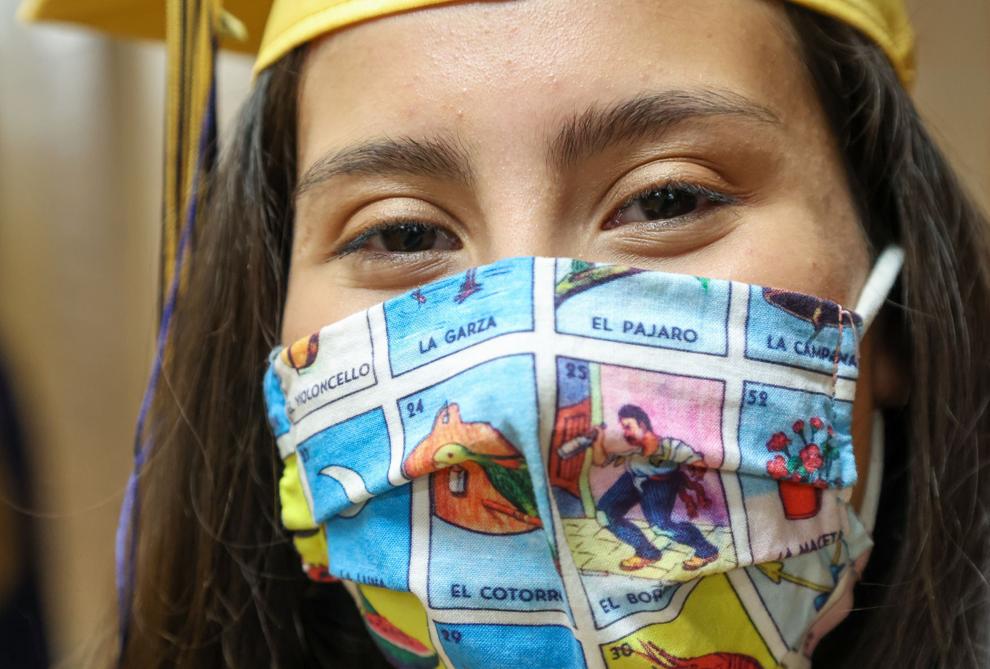 Bishop Noll graduation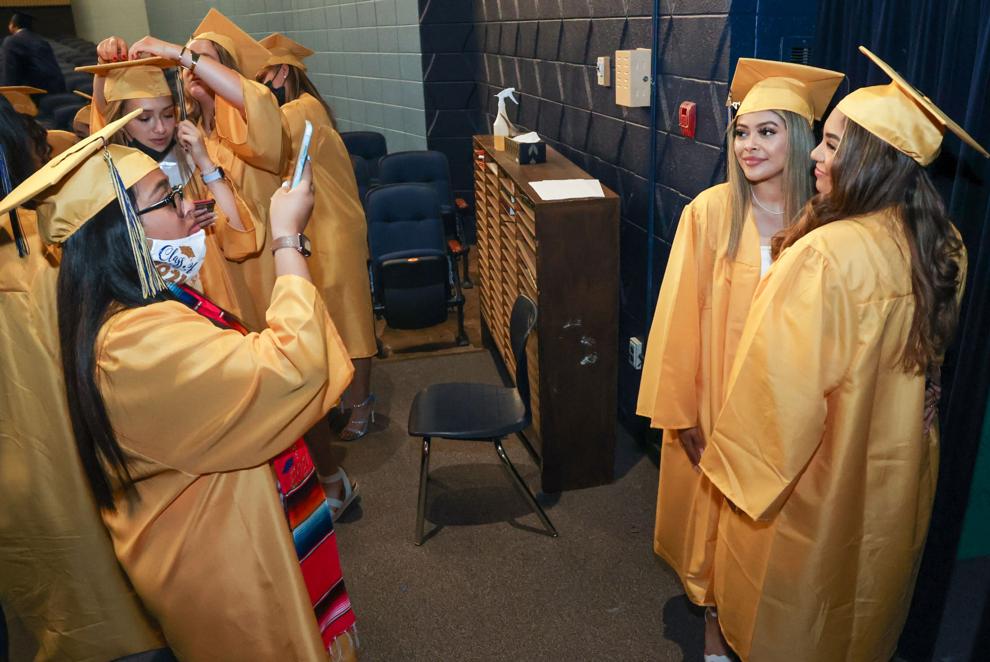 Andrean vs. Hobart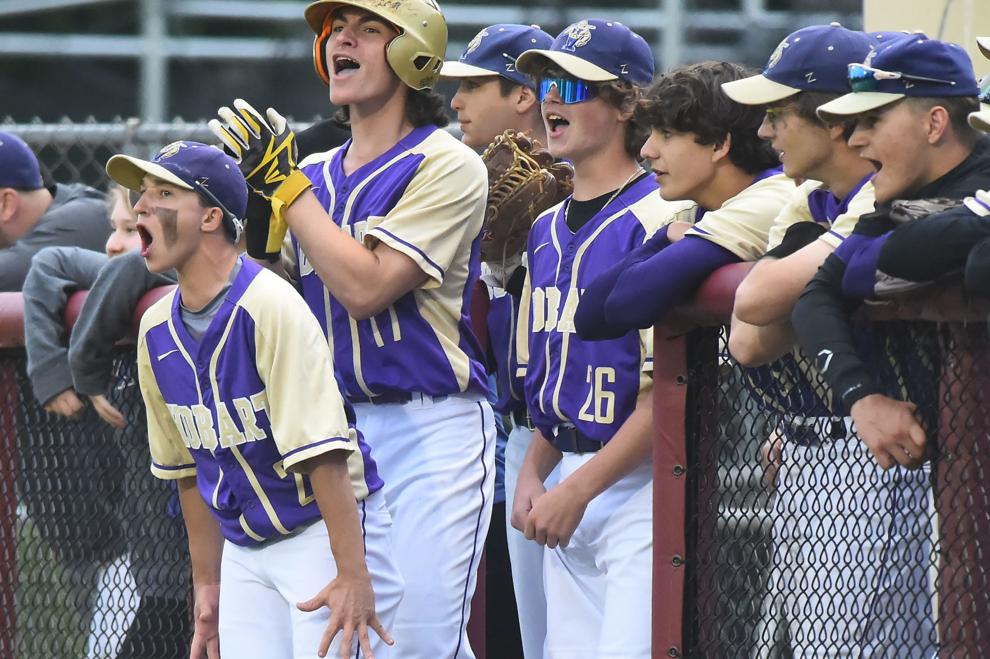 Andrean vs. Hobart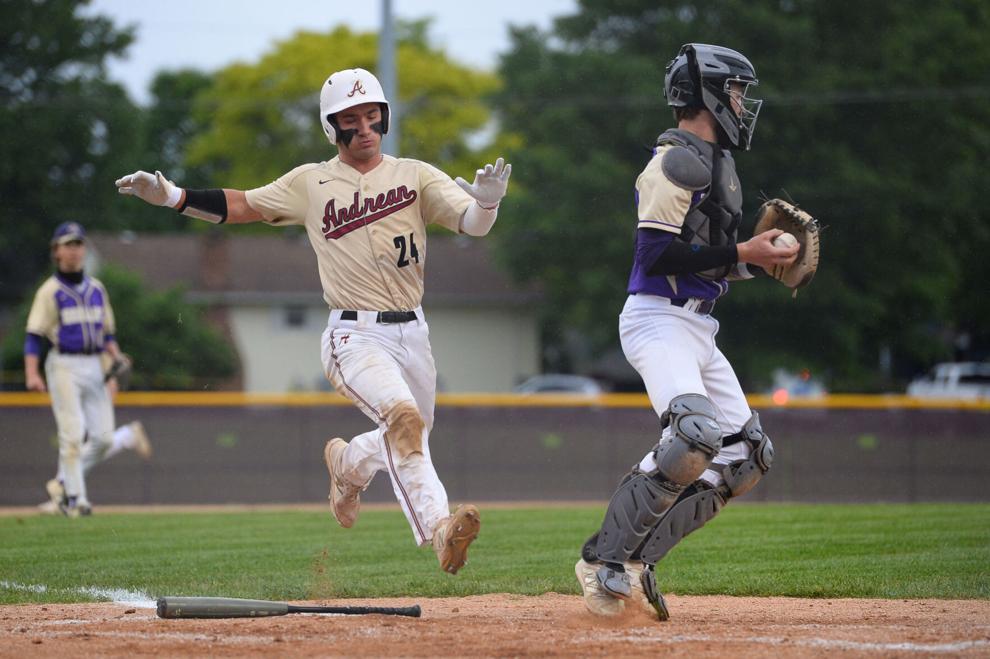 Andrean vs. Hobart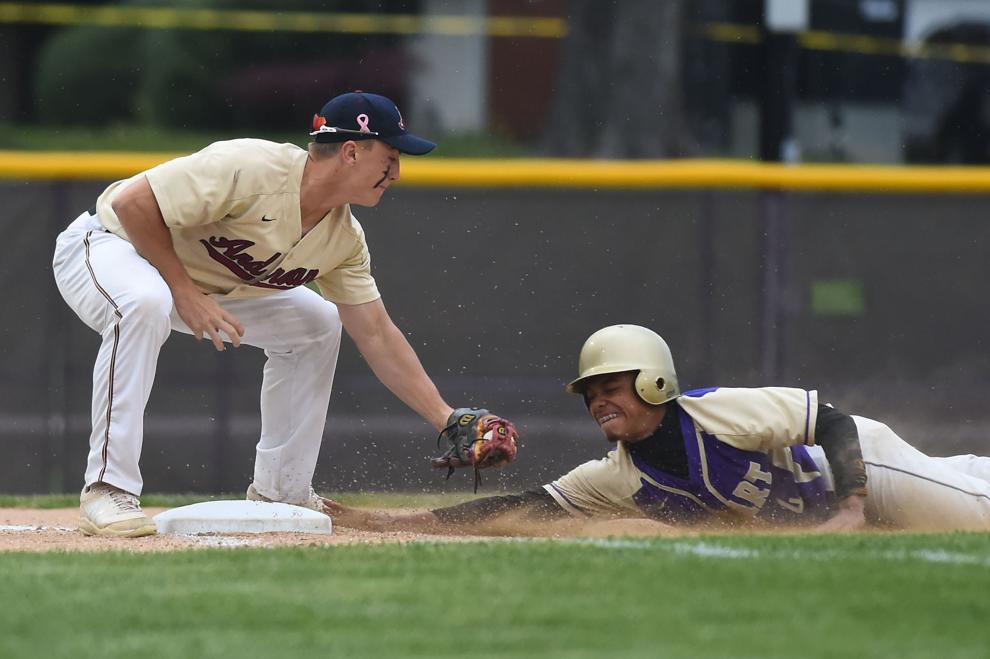 Andrean vs. Hobart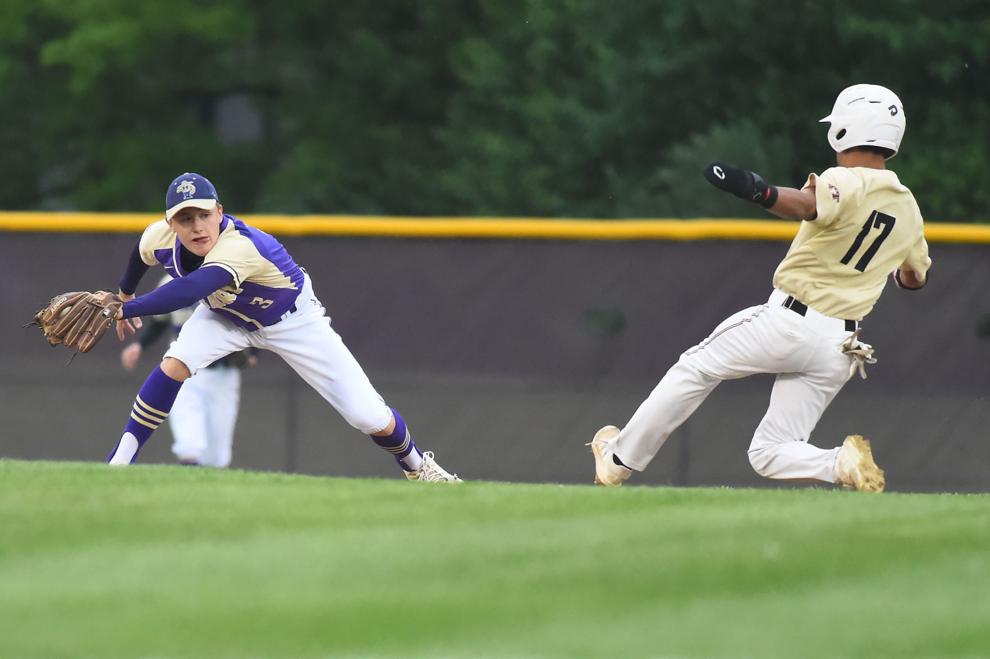 Boys track regional at Crown Point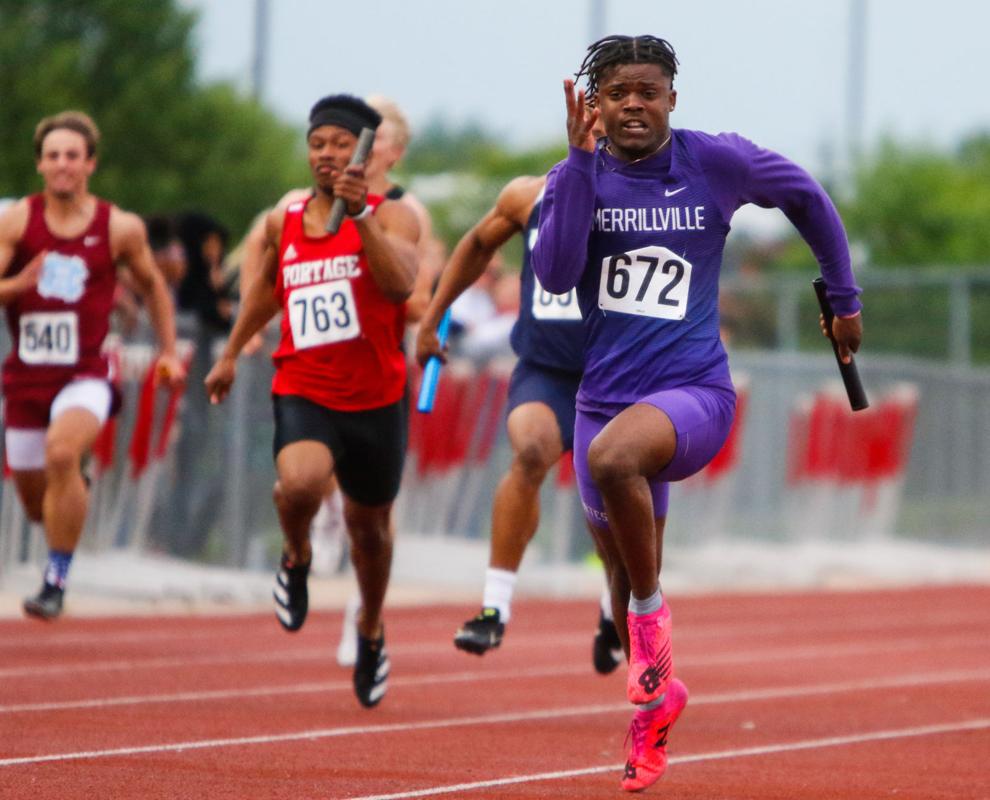 Boys track regional at Crown Point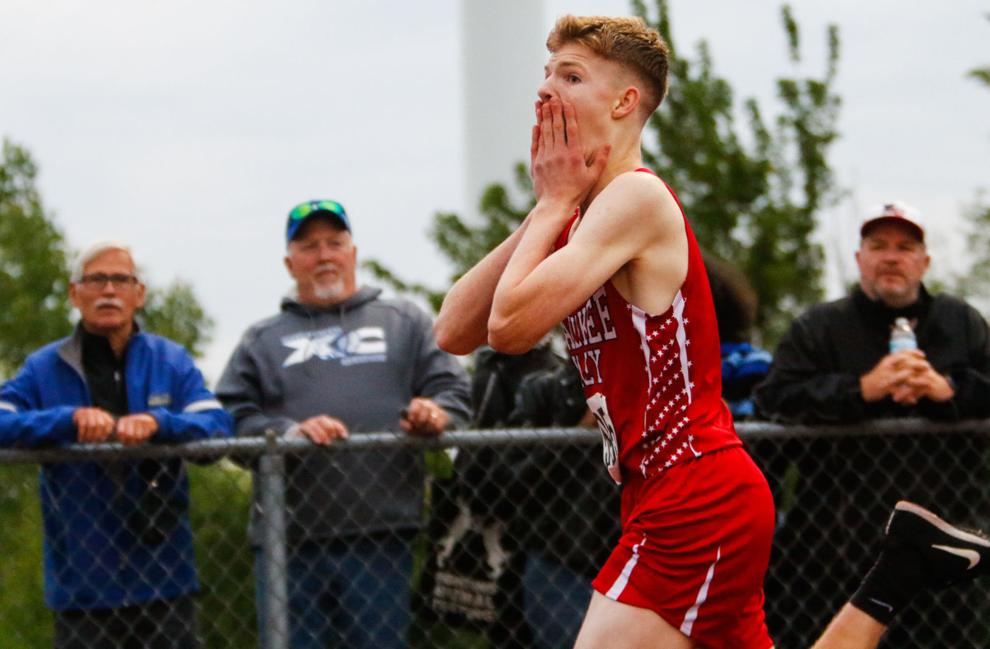 Boys track regional at Crown Point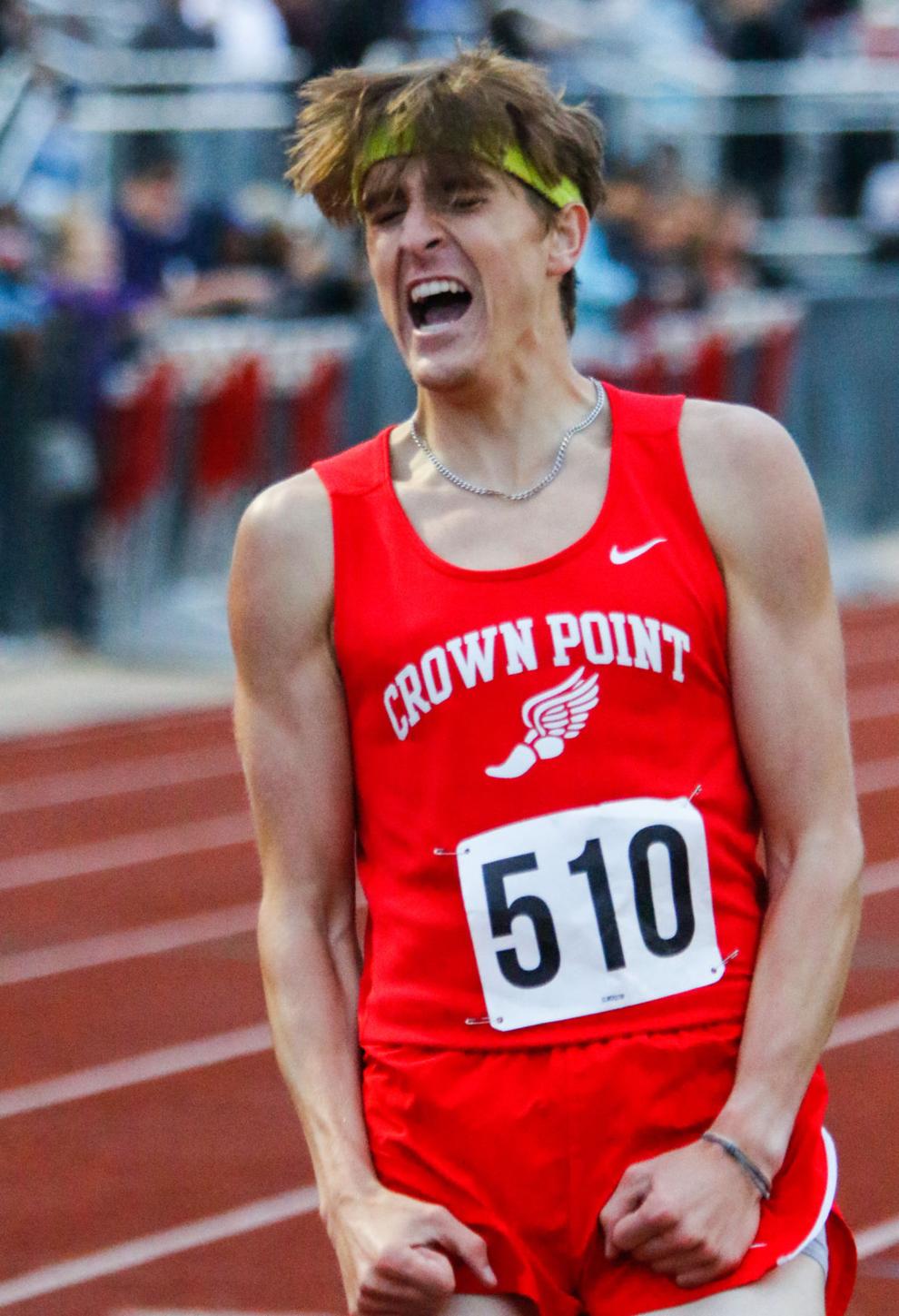 Boys track regional at Crown Point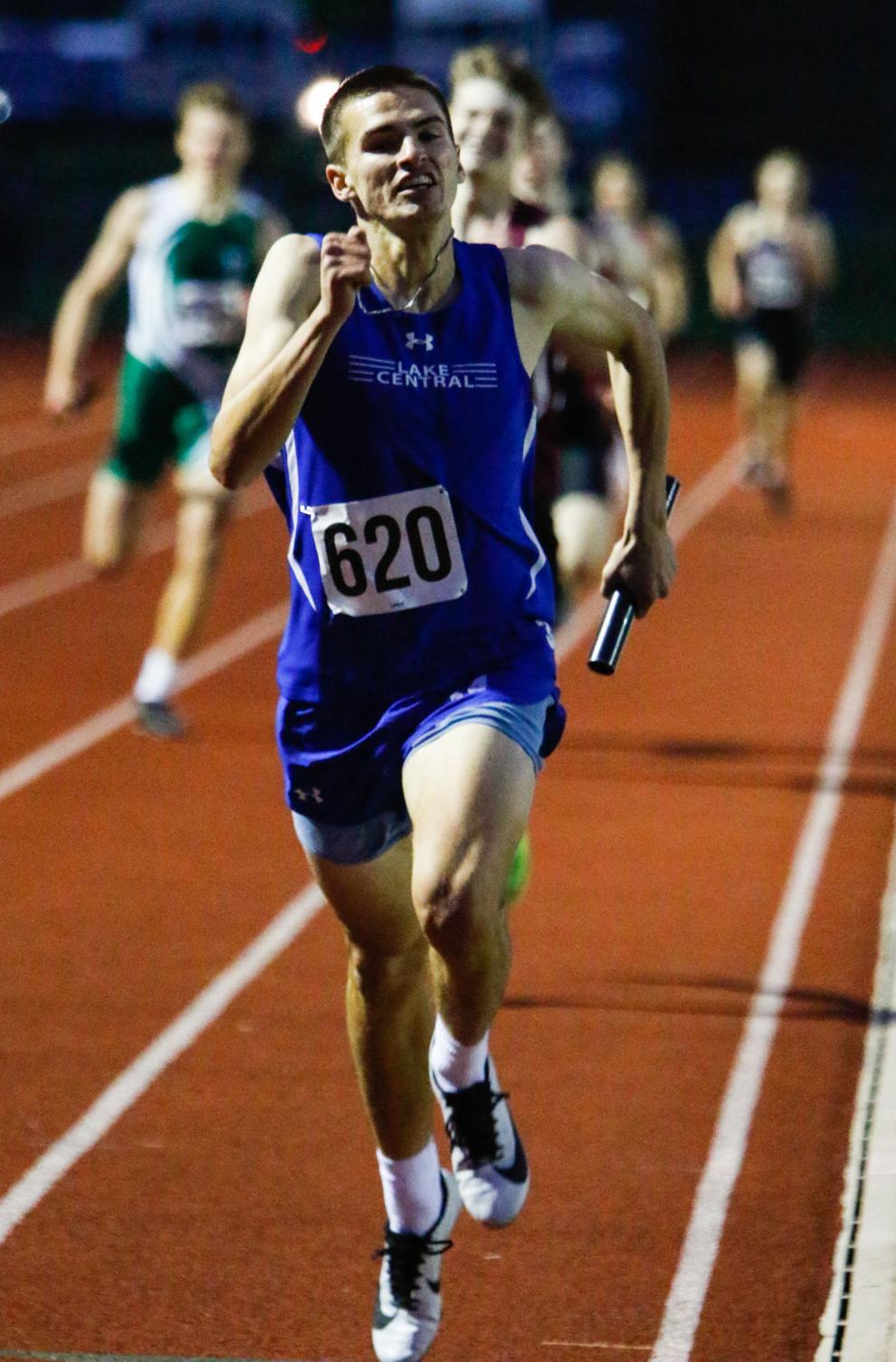 Cobe Cup Tour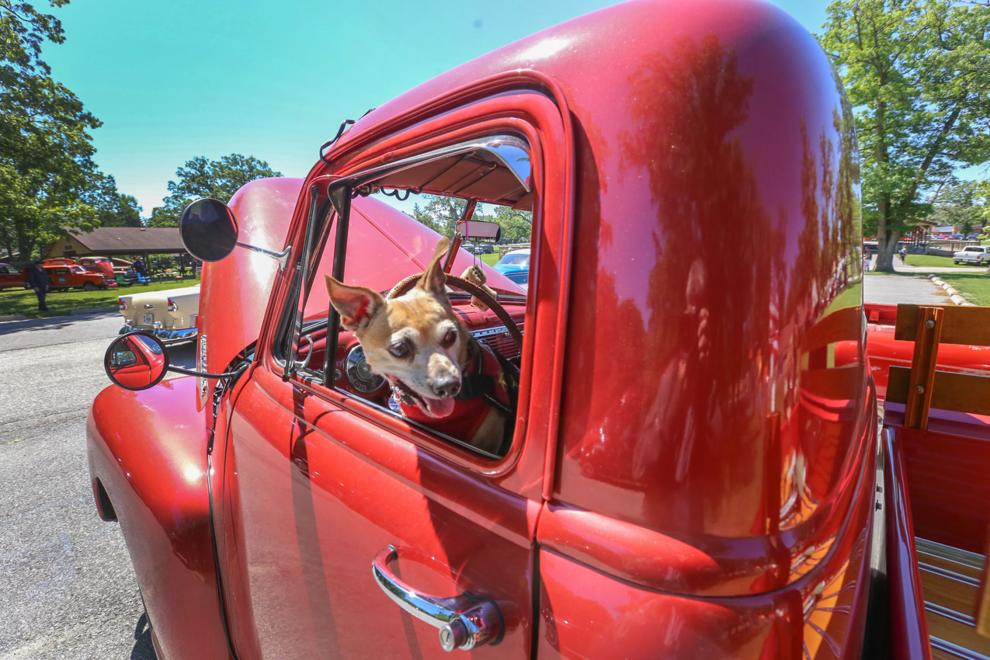 Cobe Cup Tour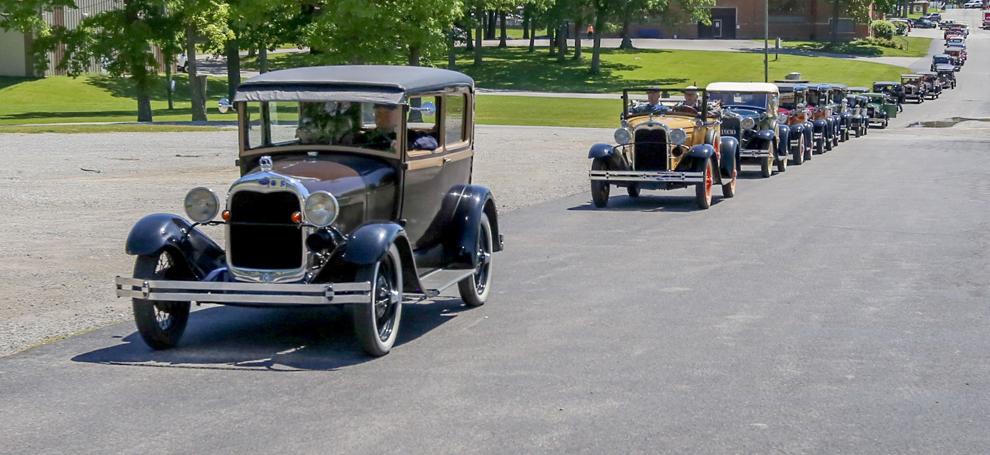 Cobe Cup Tour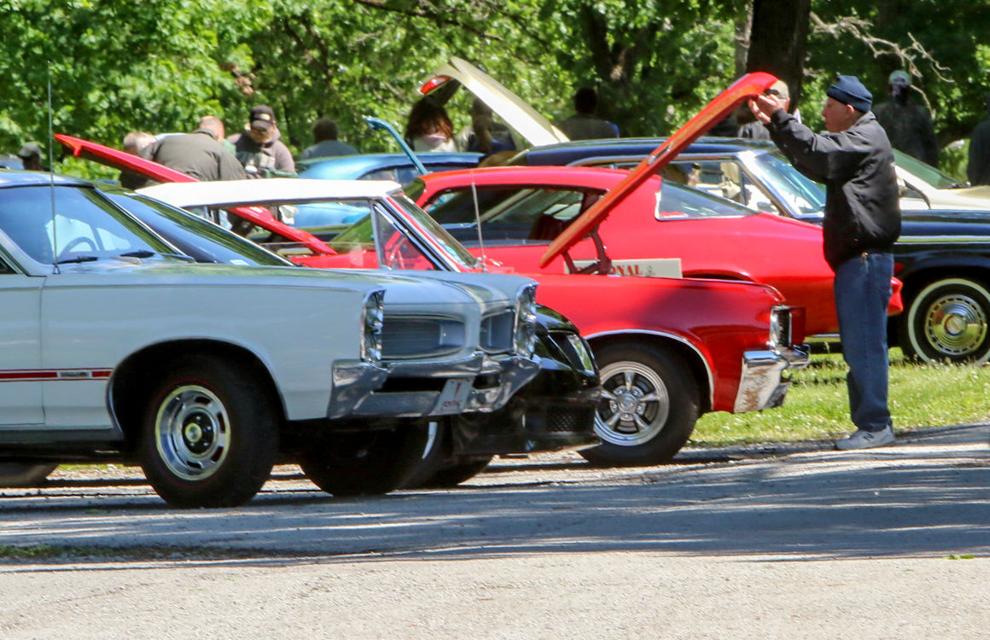 Cobe Cup Tour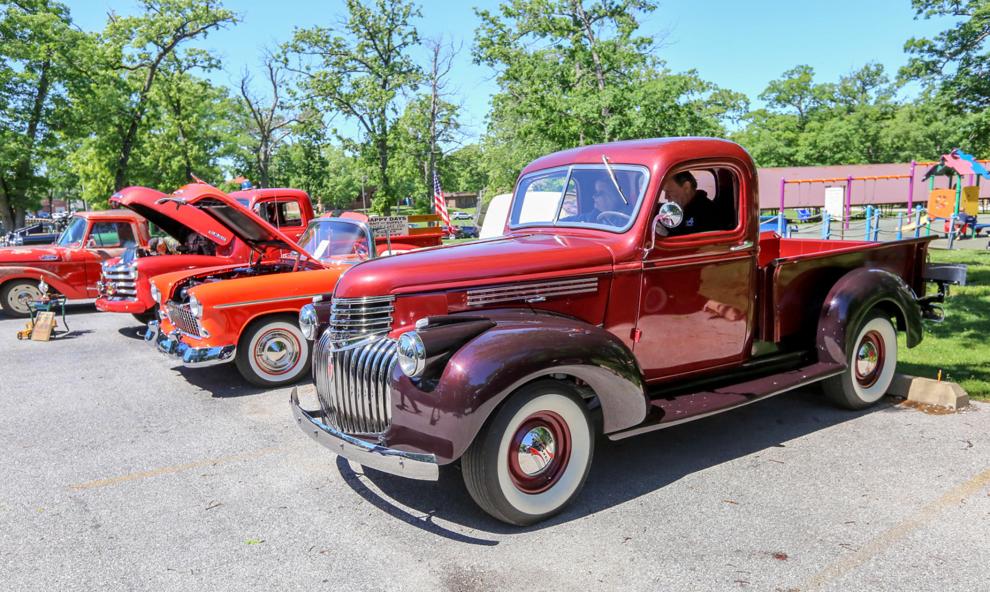 Crown Point vs. Lowell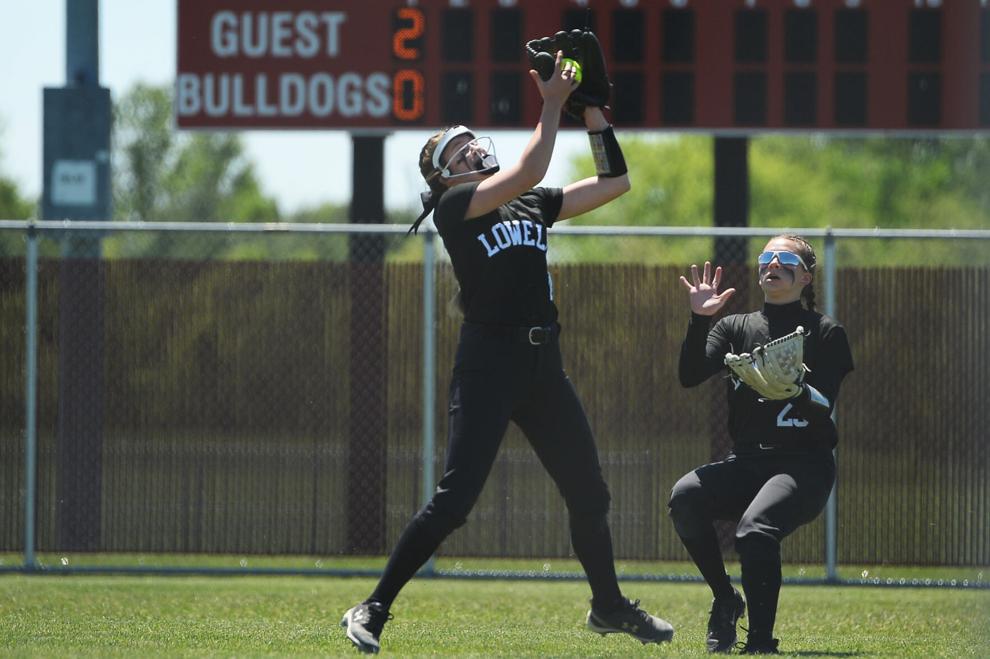 Crown Point vs. Lowell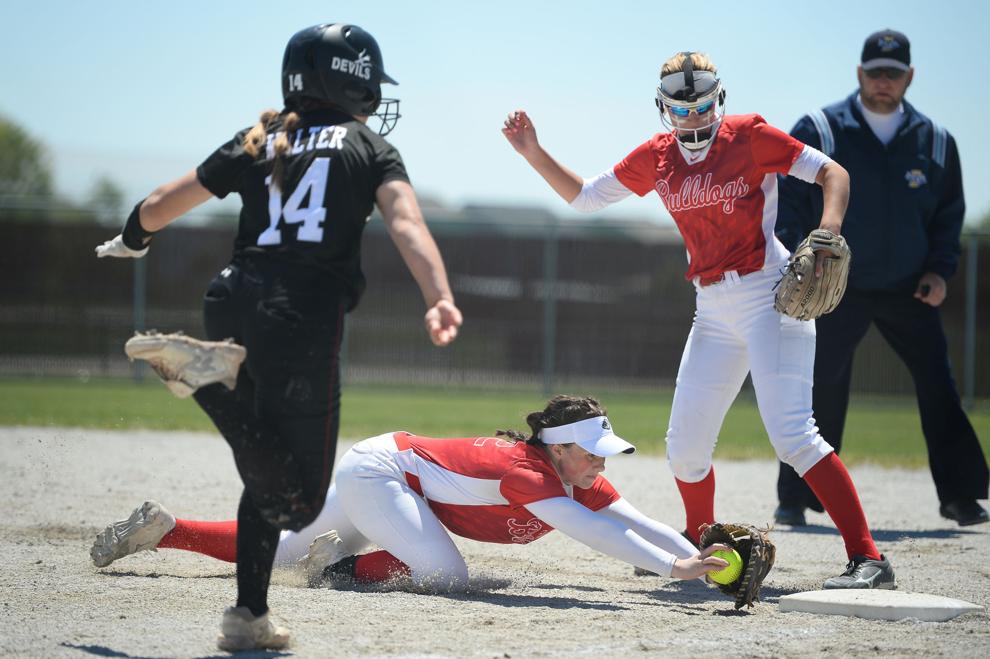 Crown Point vs. Lowell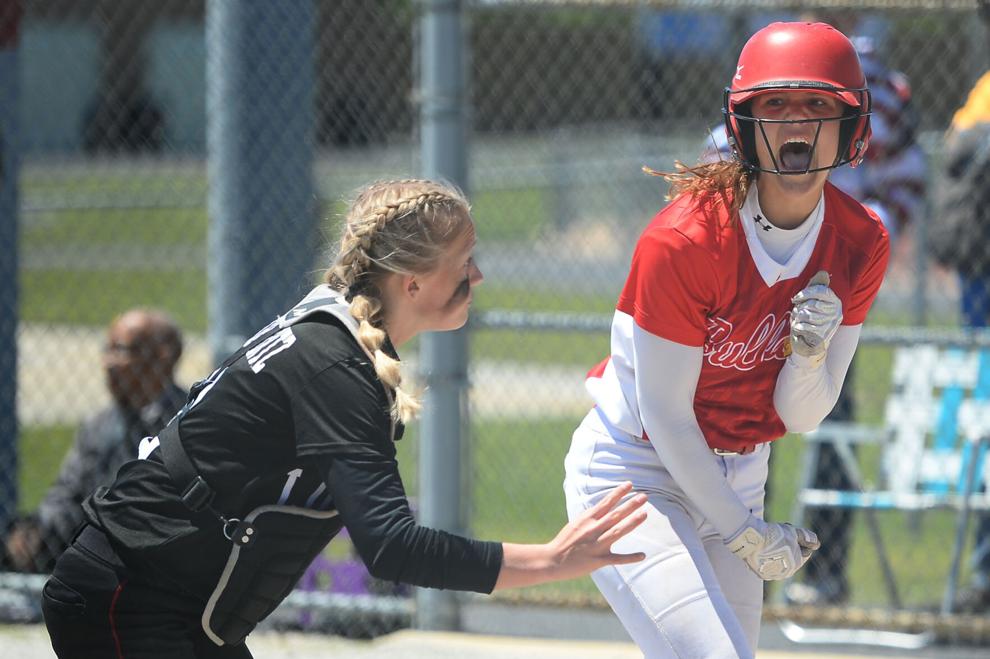 Crown Point vs. Lowell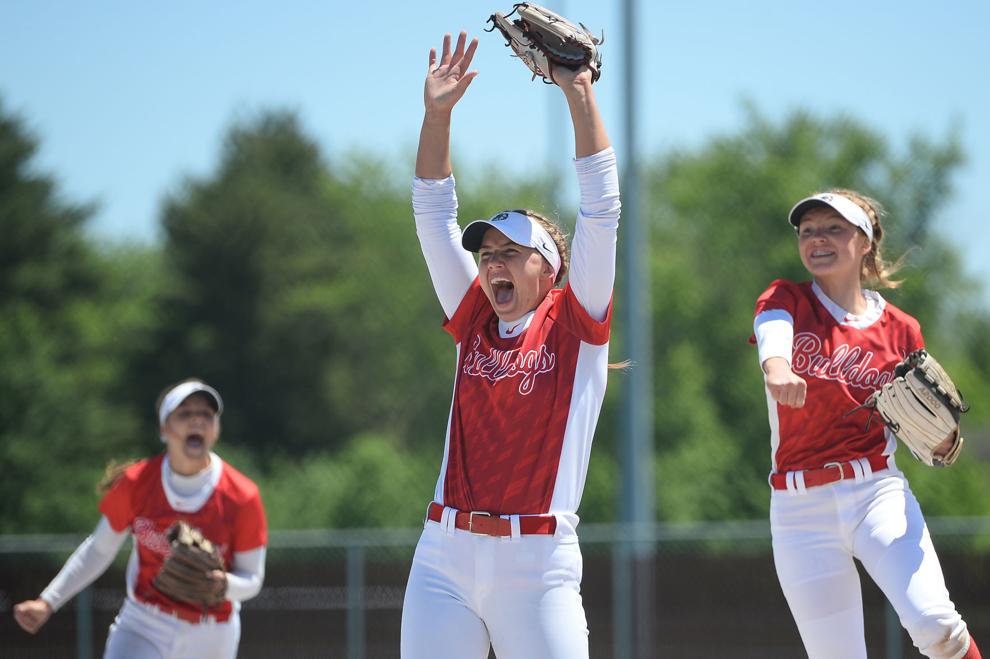 Crown Point/Andrean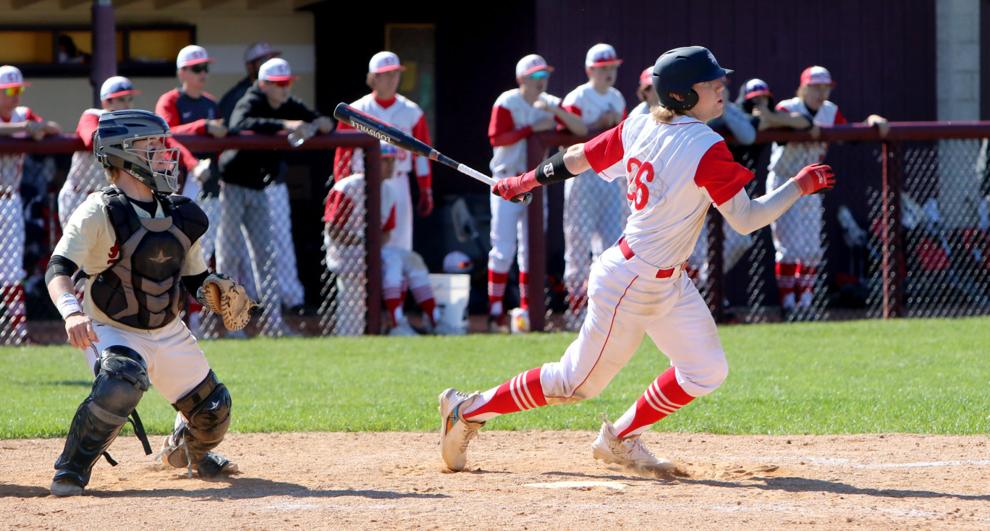 Crown Point/Andrean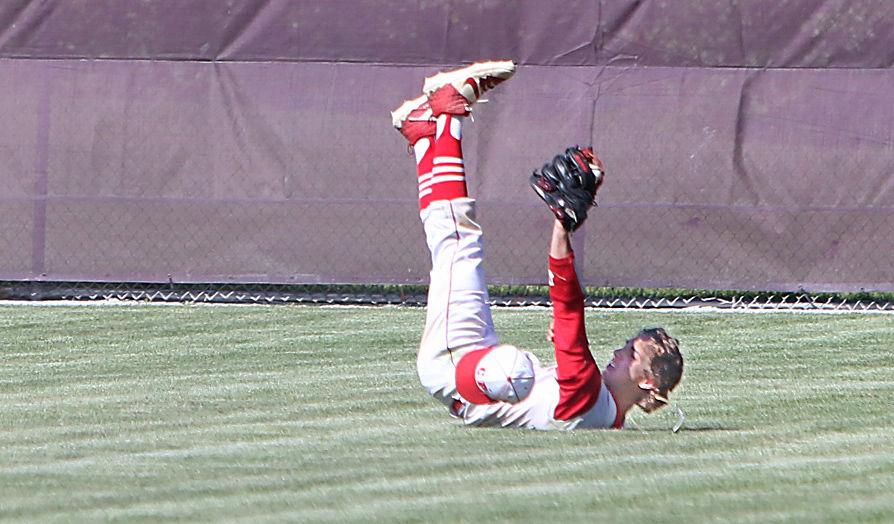 Crown Point/Andrean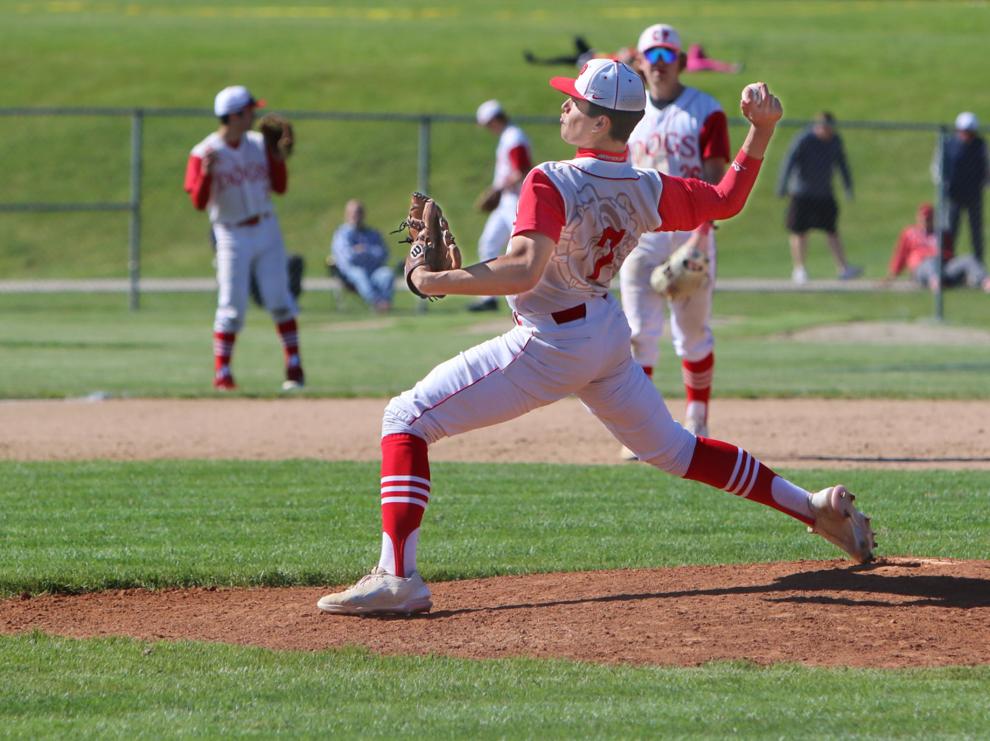 Crown Point/Andrean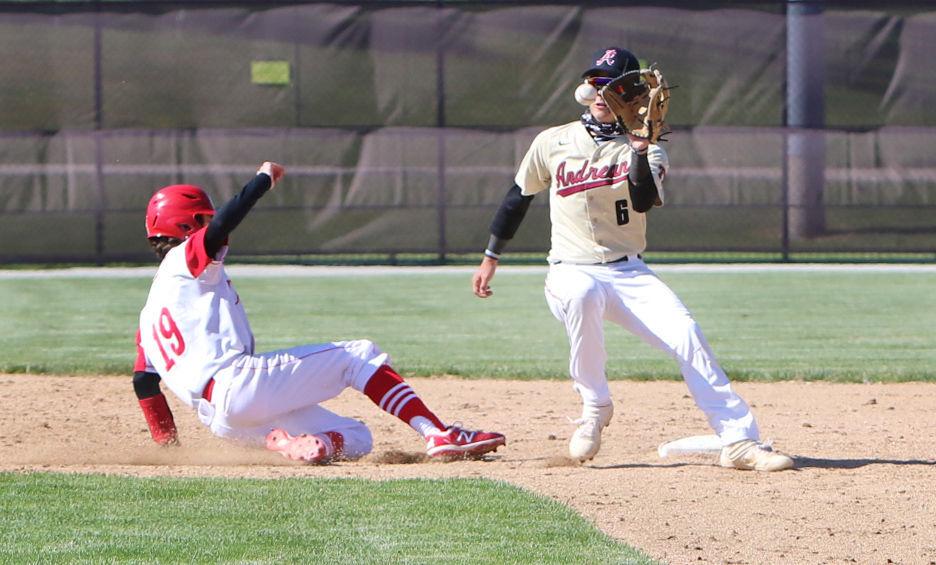 Valparaiso High School commencement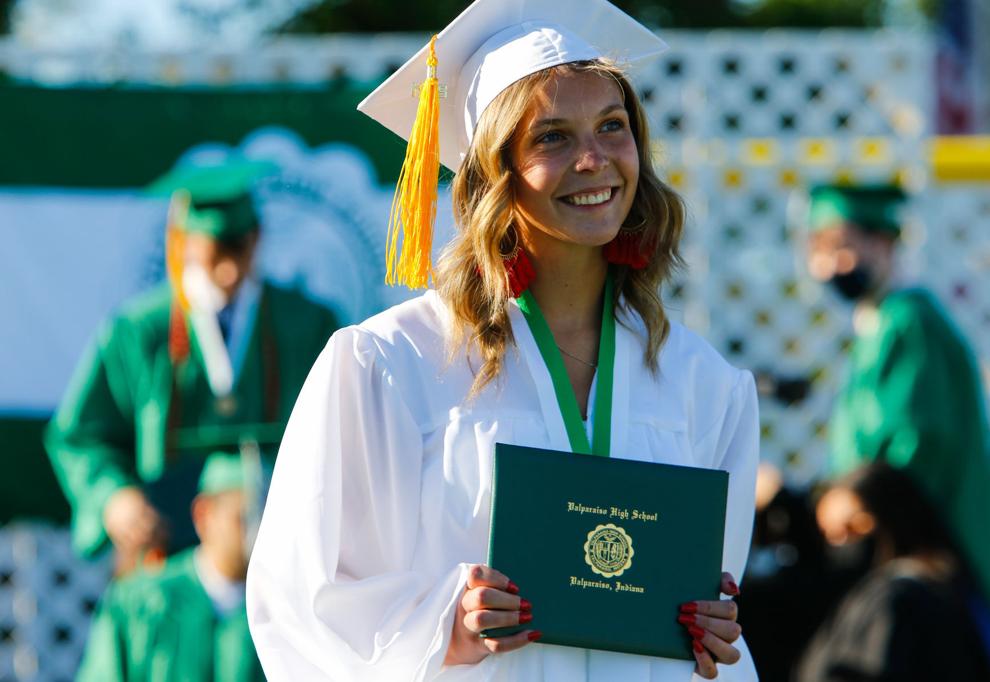 Valparaiso High School commencement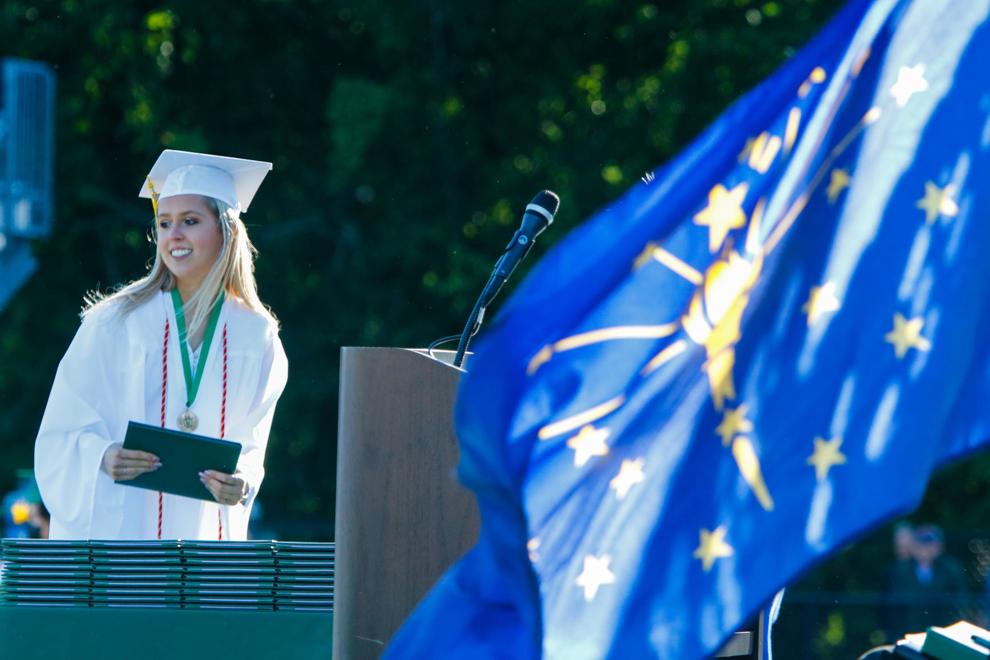 Valparaiso High School commencement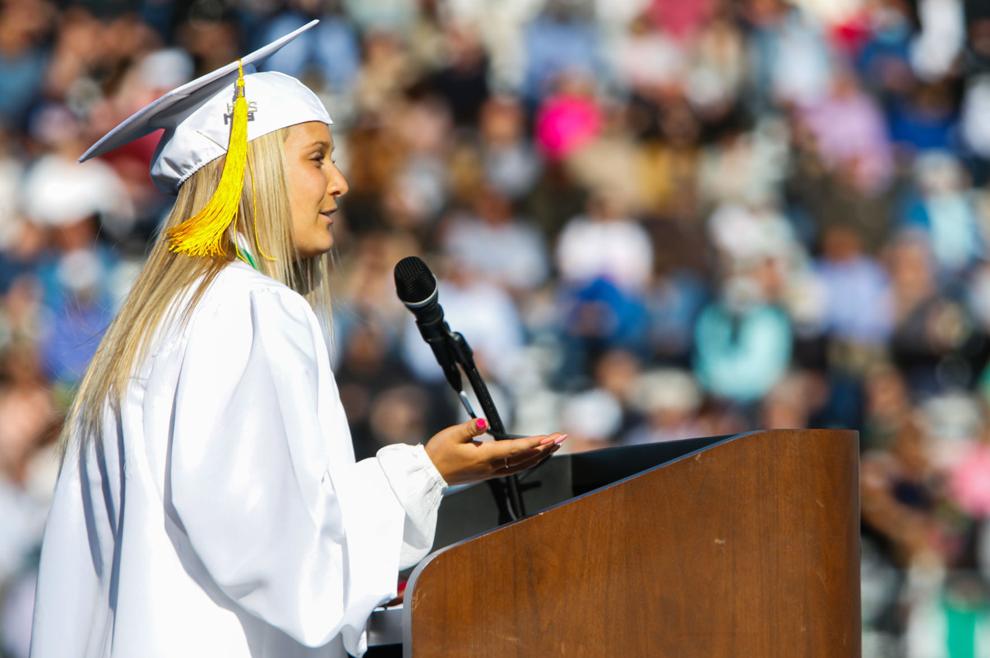 Valparaiso High School commencement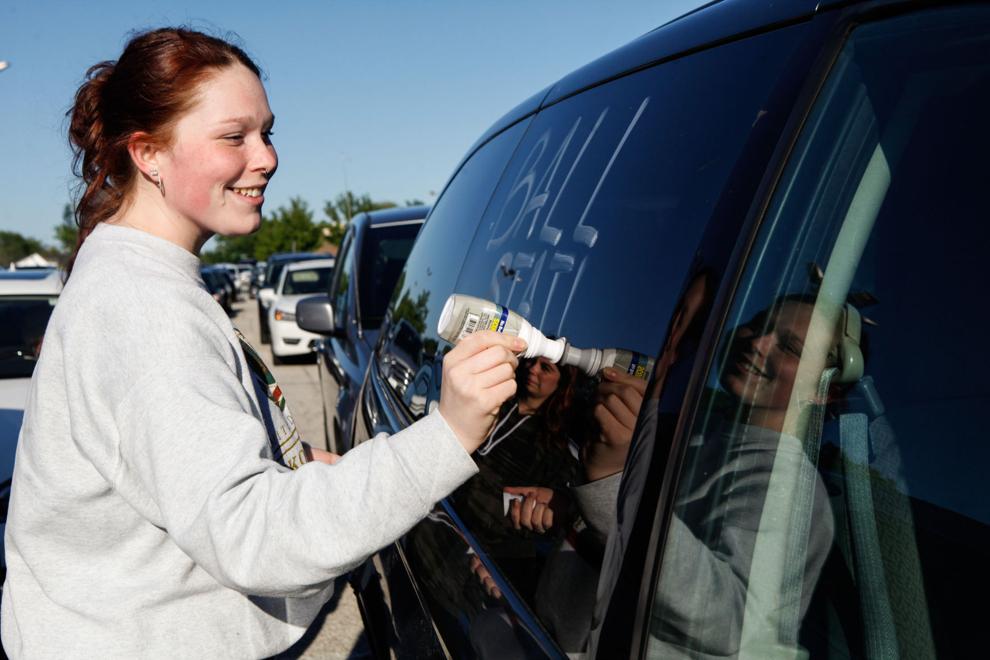 The Walk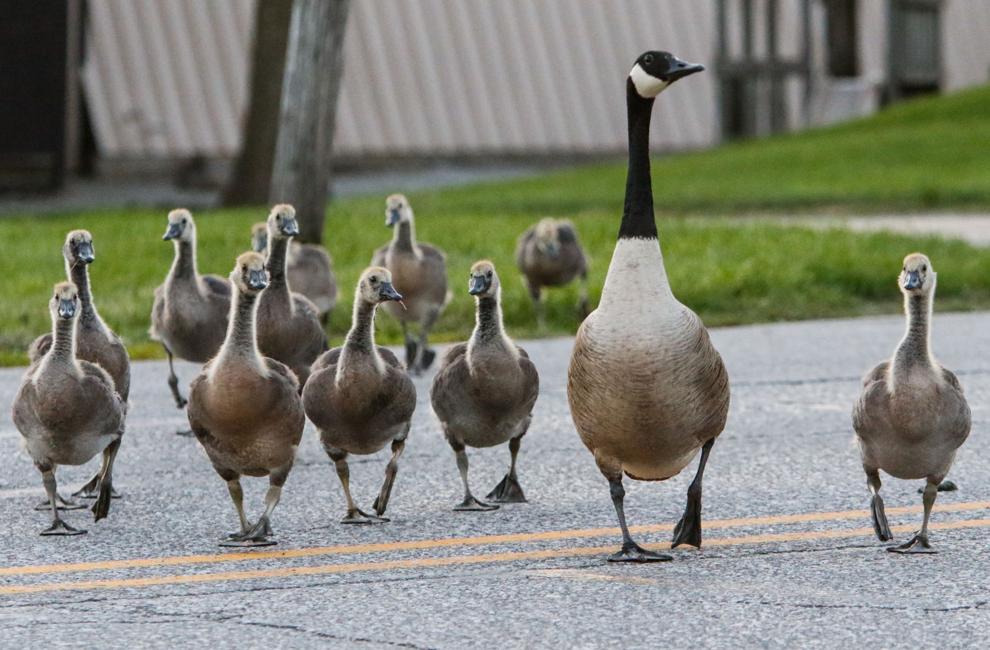 Gallery