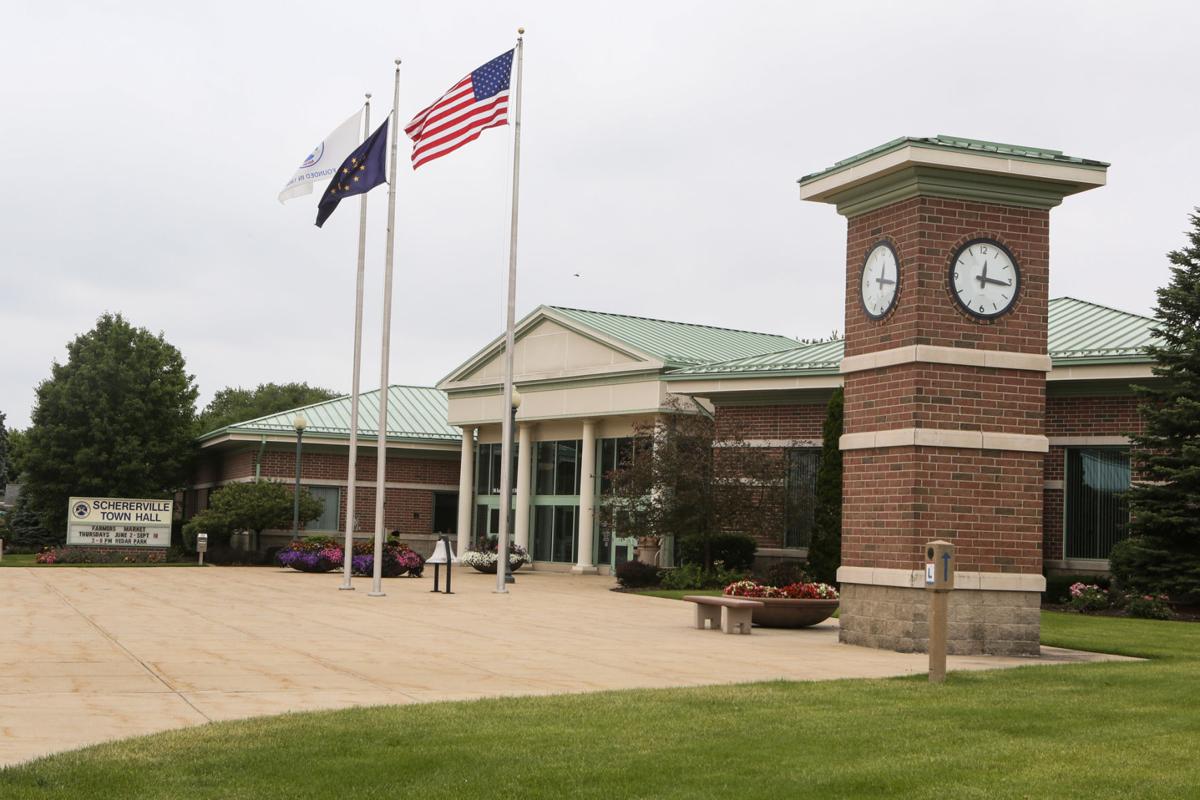 SCHERERVILLE — The Town Council has deferred an ordinance that would regulate smoke shops and hookah lounges in town while officials hash out the details. 
During its penultimate meeting of the year, the Town Council voted 4-0 to defer Ordinance No. 1961, a proposal to amend Schererville's comprehensive zoning ordinance that would change regulations for tobacco shops, hookah lounges and electronic cigarette/vapor product shops seeking to move into town.
Councilwoman Robin Arvanitis was absent. 
The Council will again consider the ordinance during its last meeting of the year on Dec. 30, Town Council President Tom Schmitt said. 
The ordinance received a favorable recommendation from the Plan Commission on Monday. 
Resolution 2020-01, the measure discussed by Commissioners this week, would eliminate tobacco shops, hookah lounges and e-cigarette/vapor shops as an allowed use in the C-2 commercial district under the town's zoning ordinance. 
Plan Commission Attorney Alfredo Estrada said the resolution would require anyone seeking to open a tobacco or e-cigarette/vapor shops or a hookah lounge to appear before the Board of Zoning Appeals for a variance of use. 
The BZA would then make a recommendation on the variance to the Town Council, which would vote on the matter, Estrada said.  
"The thoughts behind that is that the BZA and the town will have a little bit more control of placement of these type of shops within the town of Schererville," Estrada said Monday.
The resolution wouldn't impact existing shops or hookah lounges in town or a grocery store, supermarket or convenience store, or a similar retailer, that sells "conventional" cigars, cigarettes or tobacco as a secondary product, Estrada said. 
However, if an existing hookah lounge, tobacco or e-cigarette/vapor shop were to be sold, the new owner would need to seek a variance, Estrada said. 
Charlotte Woodworth, who has owned a tobacco shop in town for 20 years, asked who brought the ordinance to the Commission. 
"We've had a kind of a rush in the last year. We've had, I think, three or four new tobacco stores that have come into town, and a lot of people do travel across the state line to buy tobacco products over here," Town Manager Bob Volkmann said.
"Some of the concern was some of the ancillary products that were being sold in some of these establishments."
Plan Commission President Tom Anderson repeated sentiments he has shared during previous meetings, noting concerns about young children buying tobacco is an enforcement issue. 
"If we start limiting businesses based on the fact of the possibility of non-enforcement of laws, we're not going to have any businesses," Anderson said. "I understand that some of these places sell items that can be used illegally, but so does Strack & Van Tils, and the state deems those items legal until they're used illegally, and then it becomes an enforcement issue."
Anderson called the resolution an overreach that sends a bad message to businesses. 
"If we were having a problem with the tobacco shops in town, and the police couldn't control it, then maybe we need to look at doing something. But right now, the police aren't even getting calls for service at any of them," he said. 
The matter was sent with a 6-1 recommendation to the Town Council with Anderson voting no.