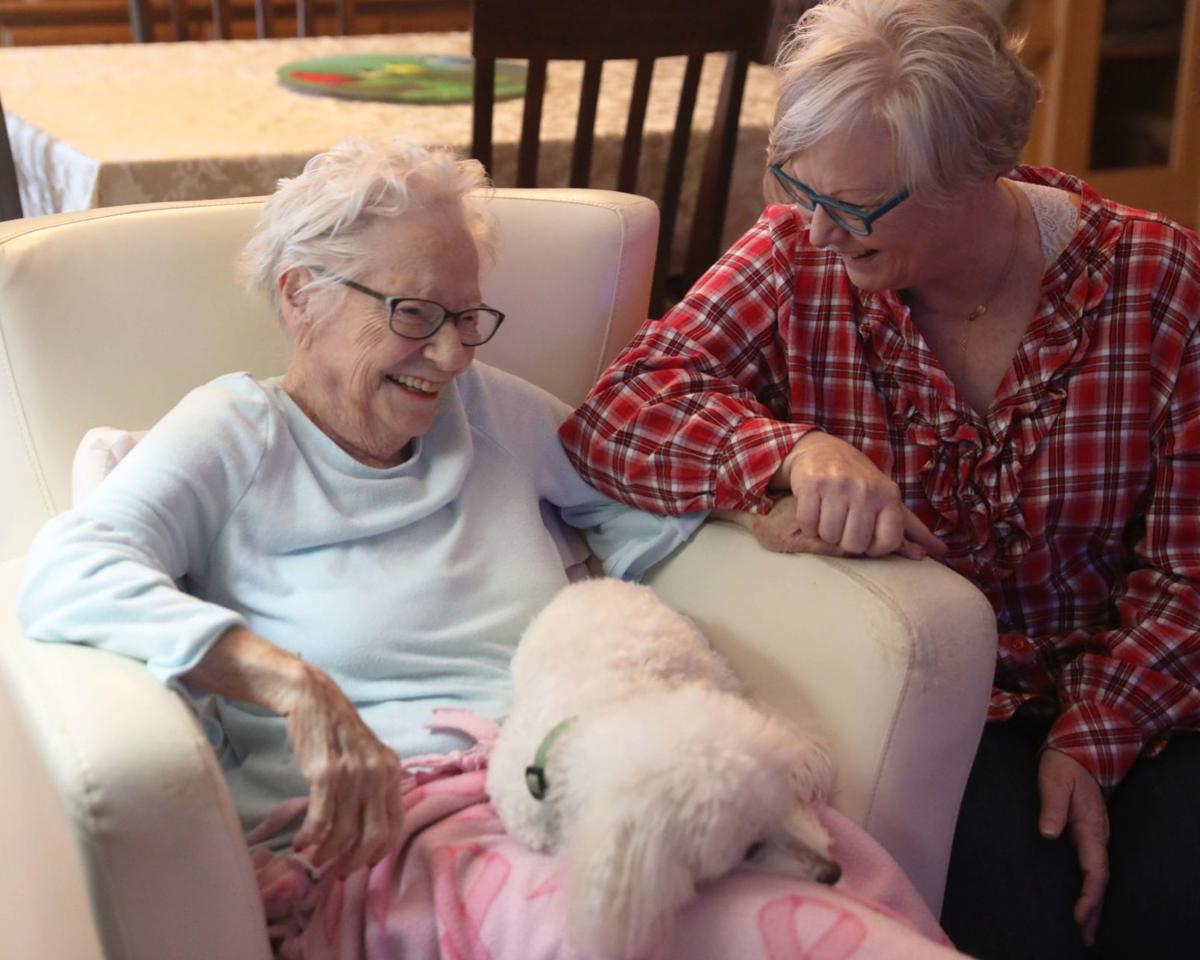 Debbie Richards has an inspiring love for serving.
A U.S. Air Force veteran, Richards is "grateful and proud" for the opportunity to volunteer at Hospice of the Calumet Area's William J. Riley Memorial Residence.
Richards was introduced to WJR nearly a decade ago when her husband Tom spent his last days there after battling a difficult bout with pancreatic cancer.
"I am grateful for the Riley Residence because I was taking my daughter back and forth to school and things became overwhelming," Richards said. "Tom received beautiful care and I was so appreciative of the compassion our entire family received. I just knew I wanted to be part of Hospice of the Calumet Area."
Richards has been volunteering since 2014,believes the opportunity has been a blessing and is compelled to help educate others about hospice services and the benefits for patients and their families.
"I wish everyone knew how wonderful hospice services are because there is still a huge misconception about it," Richards said. "So many people think it is only for the last days, but nothing could be further from the truth. We need to continue to educate people, one family at a time, about the benefits and making the decision sooner."
Months ago, when her 96-year-young mother, Betty Whitford, struggled with health issues, Richards told her of the team at HCA.
Whitford embraced hospice and now spends her days inspiring others with her stories and one-liners. Whitford's nurse, aide, volunteers, and social workers quickly fell in love with her.
"I do miss my golfing, especially when I look out and see the sun shining so beautifully," Whitford said.
"I started playing because my husband loved it so much and I realized the only way I'm going to see him is on the course. And I was able to show those other girls that he was spoken for so they just better back off."
Richards enjoys spending days with her mother and hearing stories about the "good old days." Her parents always watched what they ate, exercised and lived life to the fullest with little regret. She strongly believes that philosophy is how they lived long, happy lives.