Catherine's Plus Size is closing its Highland Grove Shopping Center store in Highland, along with the neighboring Tuesday Morning discount store.
The company, which says it annually reviews each store's performance, declined to comment on how many employees would lose their jobs.
The entire store of plus-sized women's clothing is now being liquidated for as much as 50 percent off.
Catherine's has more than 400 locations nationwide, including 10 stores in Indiana. The Catherine's at 10147 Indianapolis Blvd. in Highland was one of only two in Northwest Indiana. The shop at 1876 E. 80th Ave. in Merrillville, just northwest of the Southlake Mall, remains open.
Highland also recently lost the Hoosier Dollar store at 2154 45th St. The party supply and rental shop in the Porte de Leau Plaza shopping center, which had only been briefly open, was independently owned and not part of any bigger chain.
Register for more free articles.
Stay logged in to skip the surveys.
The closings are just the latest in the so-called retailpocalypse, in which the growing popularity of e-commerce, or online shopping, has forced many brick-and-mortar retailers to scale back and shutter locations.
Retailers that have recently closed all or some of their stores in Northwest Indiana and Chicago's south suburbs include Ultra Foods, MC Sports, Payless, Family Christian, Dollar Express, Gordmans, The Limited, Wet Seal, Kmart, Sears Appliance and Hardware Store, Carson's Clearance Center, Strack & Van Til, Al's Supermarket, Patz's Market and Gander Mountain.
Mattress Firm, which blankets Schererville, to close 200 locations
For years, people have wondered how Schererville can sustain so many  mattress stores.
Five Mattress Firms are located along a mile stretch of Indianapolis Boulevard at the border of Schererville and Highland, and a sixth is located about a mile and half down the road. The unusual cluster of so many Mattress Firms, which mostly started out as different brands that Houston-based Mattress Firm all eventually acquired, has attracted national media attention, including from the National Public Radio show Freakonomics Radio and a Fox affiliate in Kansas City. 
Mattress Firm also has locations in Munster, Merrillville, Michigan City, Portage and Valparaiso.

Click here to view a larger version of the map.


Now the public should find out how many of those Mattress Firms in Schererville and Highland were actually making money. The company, which was acquired last year by the South African multinational conglomerate Steinhoff International, announced it would be closing 200 locations across the country.
Company officials said they would close under-performing and duplicative stores over the next year and a half, but wouldn't say where.
"We will not be announcing specific stores at this time, however, optimizing our fleet has always been a part of our strategic roadmap and we continuously evaluate duplicative or under-performing stores with this intention," Mattress Firm Chief Real Estate Officer Randy Carlin said. "Any potential closures over the course of the next 18 months are a result of ongoing, case-by-case evaluations of stores and lease end dates and are not specific to any geographical market. In addition we continue to open stores in under-penetrated and new markets so that we may best serve the local community and our employees."
The Market closes restaurant, converts ex-Strongbow Inn into just events space
The Market at the former Strongbow Inn site at 2405 Morthland Drive in Valparaiso closed the restaurant portion and has been re-conceptualized as a special events space.
The restaurant group that also owns Valparaiso's Ricochet Tacos and the popular Tomato Bar pizzerias decided the sprawling 10,000-square-foot building at U.S. 30 and Ind. 49 where generations of Region residents ate Strongbow's famed turkey dinners would better serve as a banquet hall hosting events including wedding receptions, corporate office parties and trade shows. It also will stage pop-up events such as an upcoming one-night-only return of the Valley Kitchen & Bar that was a dining destination in downtown Valpo.
Owners Cory and Blair Muro decided to pull the plug on the chef-driven contemporary Southern restaurant that replaced the Strongbow Inn in 2016.
"It was hard to manage the restaurant," said owner Cory Muro. "You couldn't see the bar from the hostess stand. You couldn't see the kitchen from the bar. It was laid out so wide it was hard to feed people. Tour buses would pull up on a Monday when we weren't ready because we were staffed for a Monday. The size of it makes it well-suited to events, but challenging to do a restaurant. We gave it a shot."
The 250-seat restaurant served high-end versions of down-home favorites including chicken and waffles, shrimp and grits, smoked brisket with Miller High Life barbecue sauce, bone marrow-braised greens, and the Ol' Dirty Biscuit, a biscuit and gravy dish named after the legendary Wu Tang Clan rapper.
Some of the food, such as the fried chicken, brisket, pulled pork and pimento cheese, will remain on the catering menu, which Muro said strives to be more than the usual "steamed veggies, instant mashed potatoes and dry chicken." The Market also does off-site catering for corporate functions, family reunions and other groups between 50 and 200 people.
The new main focus of the business however is now hosting wedding receptions, which are mostly booked a year in advance. The Market has rooms that can accommodate 40 people to 400 people, and can host as many as 600 at the same time.
The Market also plans to host special events, such as the  Valley Kitchen pop-up, a cabaret, brunches and a beer dinner.
The Market is partnering with a ticket service to sell tickets to these events, which gives it more flexibility to try new culinary concepts.
"We can do something fun and have a dining experience without the grind of a restaurant," he said. "We're not tied down to doing the same thing all the time and can create a little bit of excitement."
Engstrom Jewelers closing in downtown Valpo after 42 years
A family owned jewelry store that's been a staple in downtown Valparaiso is closing after more than four decades of helping couples get engaged and celebrate anniversaries.
Engstrom Jewelers at 3 Lincolnway across from the Porter County Courthouse in downtown Valparaiso is shutting down in a few weeks. Owner Greg Engstrom plans to semi-retire — he has real estate and other business ventures he plans to keep going.
"I've been at this a long time, and I own some other businesses and so forth," he said. "The industry has changed. It's gone more online. I'm old school and not internet savvy enough to change over. Internet sellers do it much differently."
The jewelry business also has become dominated by large retail behemoths.
"There's been a lot of consolidation," he said. "The strong have grown stronger, and the weak have grown weaker. The chains have huge marketing budgets, which makes it difficult for independents to compete even though I'd say we have better quality than the big box stores."
Engstrom opened the jewelry store in 1975 after his mother, an art teacher, taught him about jewelry design and repair. 
"At this point I've sold wedding rings to people, then to their kids and then their grandkids," he said. "When the third generation comes in that's when you start feeling old."
Downtown Valparaiso has since staged a major comeback, and a health food store is waiting in the wings to replace Engstrom Jewelers when it closes.
"At the time, people went to the shopping centers and the malls," he said. "It's changed totally. The downtown is back the way it was 100 years ago where people are shopping on the main floor and living on the upper floors."
Engstrom Jewelers is not, however, the only jewelry store to leave downtown Valparaiso in recent years. Martin Binder Jeweler departed in 2014 after opening a new 9,000-square-foot store on U.S. 30 that was three times as large as its original location. The neighboring storefronts, Old Style Inn and Seasons on the Square, both shuttered earlier this year.
After a liquidation sale started, old customers have been flooding into Engstrom Jewelers with fond reminiscences, both online on Facebook and in person. The shop has been so swamped employees sometimes haven't been able to grab lunch until late into the afternoon.
It will stay open for a few more weeks as the jewelers work on sizings and remountings.
"We've been overwhelmed by all the kind words and the support, all the stories we've heard," Engstrom said. "But things change. We'd like things to stay the same all the time, but there's an evolution. It can be kind of sad but it's out with the old and in with the new."
Chuck Wheeler's Vienna Beef Red Hots closed at Southlake Mall
Chuck Wheeler's Vienna Beef Red Hots, a Region institution for nearly six decades, has shuttered its outpost in the Southlake Mall food court, citing the cost of rent.
The original location at 3514 Village Court in the Village Shopping Center in Gary remains open.
"With a saddened heart, we decided to close this location due to extremely high rent," Chuck Wheeler's Vienna Beef Red Hots posted on its Facebook page. "So if you are craving a tasty hot dog or polish, stop by the Village location in the Village Shopping Center. Still going strong since 1958."
The hot dog restaurant is known for its Chicago-style dogs, Polish sausages, Italian beef, fries, chili and chips, and frozen bananas at the Southlake Mall in Hobart. It was inducted into the Vienna Beef Hot Dog Hall of Fame in 2006.
Chuck Wheeler's has a loyal following and remains one of the biggest draws to the largely empty Village Shopping Center on Grant Street, where it's one of the few businesses still operating in the indoor mall portion.
For more information, call 219-887-3800. 
Charming Charlie closed at Southlake Mall
Charming Charlie, the women's contemporary jewelry and accessories store, abruptly closed its Southlake Mall location Sunday.
The retailer sells fashion jewelry, handbags, eyewear, scarves, shoes and other items grouped by color and priced between $5 and $150. The 13-year-old company, the brainchild of founder and former Chief Executive Officer Charlie Chanaratsopon, has more than 350 locations nationwide, but the Southlake Mall store in Hobart was its only location in Northwest Indiana.
Anyone with a gift card or a return can still venture to multiple locations in Illinois.
Charming Charlie has 18 other Chicago area locations, including in The Shops at North Bridge on Chicago's Magnificent Mile and in the Orland Park Crossing in Orland Park. In Indiana, the only other Charming Charlie stores are down in the Indianapolis suburbs. 
The Southlake Mall location was on the first floor, across from H&M near the J.C. Penney department store. It shut down days after emailing customers a notice that everything was being marked down 30 percent to 50 percent for a storewide liquidation sale.
Other recent closings at the super-regional mall at U.S. 30 and Mississippi Street in Hobart include Wet Seal, Gymboree, Gander Mountain and Teavana.
First Financial, Chase close branches in Crown Point
First Financial Bank and Chase Bank have both closed branches in Crown Point.
Cincinnati-based First Financial shuttered its location at 11890 Broadway in Crown Point on Friday. Customers are being referred to its Summit Crossing branch at 936 N. Main St. in Crown Point.
First Financial employees from its Broadway location are being moved to Summit Crossing.
"First Financial Bank continuously reviews business opportunities and performance throughout the company's markets to ensure resources are properly aligned," said Tony Stollings, First Financial chief banking officer. "Affected clients were notified via letter in September, and the decision was made with the knowledge we could still serve the community at a high level with the close proximity of the two locations."
First Financial Bank also has locations in Hammond, Highland and Schererville. It opened its first Gary branch in the Ultra Foods on Ridge Road in 2016, but that closed after the supermarket was shut down.
Chase Bank shuttered its branch at 700 N. Main St. in Crown Point. The phone number was disconnected and a spokesperson did not return requests for comment.
Chase, one of the biggest banks in the world, still has 33 branches in Northwest Indiana, including one in downtown Crown Point. The Federal Deposit Insurance Corp. estimates it has nearly 19 percent of the market share in Northwest Indiana, second to only the locally owned Centier Bank.
UPDATE: White Lodging selling off 82 hotel contracts as it goes on national building spree
White Lodging is selling off nearly half of its hotels under management.
The Merrillville-based hospitality company, which has a national profile, is selling 82 of its suburban hotel management contracts to Interstate Hotels and Resorts for an undisclosed sum. It is unloading a collection of Marriott, IHG, Hilton and Hyatt hotels, mostly between 100 and 200 rooms, that are scattered around the country "from Salt Lake City to West Palm Beach."
"This repositioning allows us to better focus on assets consistent with our market and development objectives while partnering with owners looking to grow with us," White Lodging Chairman and Founder Bruce White said. "We will use the net proceeds to continue to reinvest in strategic select and full service assets."
With fewer hotels under management, White Lodging laid off some employees at its corporate headquarters in Merrillville.
"With our new streamlined portfolio, we unfortunately had to reduce a limited number of jobs in the home office," company spokeswoman Kathleen Sebastian said. The company did not disclose how many jobs were eliminated.
White Lodging will be left with 100 hotels under 26 different brands, 40 restaurants and eight rooftop bars, once current projects get completed. Its brands include Marriott International, Hilton Worldwide, Hyatt Global, and InterContinental Hotel Group, and it also operates luxury ranches in Wyoming.
The company has opened seven hotels this year and plans to have 18 more hotels and restaurant/bar concepts all across the country open within the next 24 months.
"This transition is a major shift in our portfolio mix, allowing us the flexibility to capitalize on new opportunities that will strengthen the diversity of our national footprint," said Deno Yiankes, President and CEO, Investments and Development.
The 82 hotels accounted for less than 25 percent of White Lodging's revenue. Most were not developed by White Lodging and only three are full-service hotels with restaurants and meeting space.
"The sale of these contracts will allow White Lodging to increase its focus on the disciplined execution of our key initiatives, the training and development of our associates and creating incremental value for our partners," said Ken Barrett, President and CEO of White Lodging's Hotel Management Division.
The sale is expected to close next year.
"We are still growing and developing all over the US," Sebastian said. "We do favor markets that we think have good growth potential such as Chicago, Indy, Louisville, Denver and Austin."
Firehouse Subs closed after four years in Schererville
Firehouse Subs has closed in Schererville's Shops on Main after just four years.
The firefighter-themed eatery at 69 U.S. 41 No. 315 has vacated a strip mall that includes Noodles and Co. and Meatheads in front of the upscale open-air lifestyle center at the border off Schererville and Highland. It was one of the original tenants of the recently built shopping center at Indianapolis Boulevard and Main Street that includes Whole Foods, Nordstrom Rack, Tomato Bar and Ross Dress for Less. 
The phone number is disconnected, and the corporate office did not immediate return messages.
The Jacksonville, Florida-based sandwich chain still has other Region locations in Munster, Merrillville, Portage and Valparaiso. Firehouse Subs serves hot and cold sub sandwiches and donates a portion of its proceeds to first responders. It has a hot sauce bar that include extreme hot sauces, such as those made with Ghost Peppers and Carolina Reaper Peppers.
It was part of a wave of new sandwich chains that have opened in Northwest Indiana in recent years, including Potbelly Sandwich Works, Which Wich and Jersey Mike's.
Tuesday Morning in Highland Grove shopping center to close
A line of shoppers looking to take advantage of a liquidation sale wrapped around the interior of Tuesday Morning in the Highland Grove shopping center Friday.
The high-end discount store at 10143 Indianapolis Blvd. in Highland is closing. It has posted a large "store closing - this location only" banner, and an employee said it lost its lease and a new tenant was likely coming in.
The Tuesday Morning in Highland is currently marking items down by at least 10 percent and is also looking to sell off the store fixtures as it winds down operations. It's referring customers to its Merrillville Plaza location at 1635 W. 80th Ave. in Merrillville, which will remain open.
The Dallas-based retailer did not immediately return messages.
Founded in 1974, Tuesday Morning has 800 locations across the country. It sells name-brand closeout items, includes home furnishings, rugs, luggage, gourmet food, gifts, clothes and seasonal items. The inventory charged frequently, offering shoppers a treasure hunt-like quest for bargains.
The Highland location stands at the north end of the Highland Grove shopping center next to the vacant HH Gregg, a victim of the so-called retailpocalypse as many brick-and-mortar stores have shuttered this year. Retailers that have closed all or some of their stores in the Region and the south suburbs so far this year include MC Sports, Payless, Family Christian, Dollar Express, Gordmans, The Limited, Wet Seal, Kmart, Sears Appliance and Hardware Store, Carson's Clearance Center, Ultra Foods, Strack & Van Til, Al's Supermarket, Patz's Market and Gander Mountain.
Patz's Market in Hebron closing after 53 years
The Patz family opened a supermarket in Hebron more than 50 years ago.
Now Patz's Market at 800 Country Square Place — the only supermarket in Hebron — is closing, disappointing many longtime customers.
The owners could not be reached for comment.
Patz's, which opened in 1964, carried a full line of groceries, meat and produce. The small family-owned store just off Main Street was known in the Porter County town of about 3,700 residents for its deli, fried chicken and meat sales.
Online reviewers said as recently as 2014 that it looked deserted with dim light and empty shelves.
It was the only full-service grocery store in Hebron, though the town has a few other retailers with a limited selection such as Dollar General and Casey's General Store. Nearby Kouts has a Save-a-Lot and the Birky Family Farms Country Gourmet.
It's been a rough year for the supermarket industry, both in Northwest Indiana and nationally. Al's Supermarket closed in South Haven. Highland-based Strack & Van Til shuttered nearly half of its stores, including all of its locations in Illinois. It has completely phased out its Ultra Foods brand, converting the last remaining discount store in Merrillville into a Strack & Van Til. The wholesaler Central Grocers, which supplied many local independent grocery stores, dissolved in bankruptcy.
Nationally, Whole Foods, once considered the gold standard of the grocery sector, also ran into headwinds and got bought out by online retail giant Amazon.
Best Buy to close in Lansing after losing business to Northwest Indiana
The Best Buy at 17151 Torrence Ave. in Lansing is closing after 24 years due to customers going to shop in lower-cost Northwest Indiana.
Minneapolis area-based Best Buy decided not to renew the lease of the 40,000-square-foot big box store just off Interstate 80/94 and about a mile south of the River Oaks Center mall. It employed 28 full-time workers and "some" part-time workers.
"It's never an easy decision to not renew a store lease," Best Buy said in a statement. "This was a business decision and has no reflection on our staff or the hard work they have done. Sales have declined in our Lansing store in part because customers are crossing state lines into Northwest Indiana to shop and take advantage of the lower sales tax rate."
The sales tax is 9.5 percent in Lansing, and only 7 percent across the border in Indiana. Best Buy has nearby stores in Highland and Merrillville.
"It's not the fault of employees," Best Buy spokeswoman Bianca Jones said. "Basically, sales have declined because customers are crossing the state line because of the lower sales tax rate."
Any employees who don't transfer to other area Best Buy locations will receive a severance package, Jones said. 
"We'll try to keep as many as possible," she said.
The Best Buy in Lansing, which opened in 1993, is slated to close on Oct. 28.
In recent years, many businesses have shuttered along the state line in Lansing and Calumet City, including Carson's Clearance Outlet, Kmart, Popolano's, Ultra Foods, Sports Authority and Target.  
Spill the Beans coffee shop closing in Merrillville
Northwest Indiana is losing a beloved local coffee shop that was part of many people's daily routine.
Spill the Beans at 7992 Broadway in Merrillville will soon pour its last pumpkin pie latte.
The coffee shop near U.S. 30 announced it was closing after nine years of caffeinating regulars after a protracted period of road construction on Broadway.
"After almost nine years of serving this community, we are saddened to announce the closing of Spill the Beans," owners Mark and Tammy Anderson posted on Facebook. "We thank each and every one of you for your support and patronage. We will always cherish the friendships and relationships that have been established during our time here."
The coffee shop offered a wide array of coffee drinks, including espresso-based beverages both hot and iced, and frozen blended espresso drinks it called "Spill Chills." It sold Bibles, Christian books, T-shirts, mugs, tea and coffee beans, including Traverse City Cherry and the popular butterscotch- and caramel-flavored Highlander Grog.
Spill the Beans also had a limited food menu that included light fare like breakfast items, soup and sandwiches. It was a gathering spot where Indiana University Northwest and Ivy Tech students hung out and that hosted many public events, including fellowship and writers groups.
Merrillville's Broadway commercial corridor, which was once one of Northwest Indiana's most vibrant commercial hubs, has suffered from a number of closures over the past several years, including The Patio, Piatak Meats, Central Gyros, Wah Yuen Restaurant, a PayLow supermarket and the Merrillville Off-Track Betting. 
The coffee shop urged customers to redeem any gift cards there before it closes its doors for good sometime in the next few days.
If interested in buying equipment, call 773-294-3352.
Tapas Cafe closes Merrillville location, moving to Crown Point
Lake County's only Spanish restaurant is moving south from Merrillville to Crown Point.
The Tapas Cafe, a cult favorite that promises "serious Spanish tapas cuisine" and an "exotic trip to the Iberian Peninsula without leaving Northwest Indiana," has closed its longtime location in a strip mall at 2486 Lincoln Highway in Merrillville.  
But the small sit-down restaurant on U.S. 30, which required reservations to get a table on busy weekend nights, hasn't served its last small plate. Tapas Cafe plans to bring its paella and small plates including bacon-wrapped scallops, bacon-wrapped dates and goat cheese baked with tomato sauce to a new location at 518 N. Main St. in Crown Point.
A grand opening in Crown Point is slated for sometime this month, according to the restaurant's website. The eatery said it will rebrand itself as Tapas International Grill.
Along with Don Quijote Restaurant in Valparaiso, it's one of the few eateries in the area that serves traditional Spanish food such as tapas, which evolved from small plates inns placed over cups of sherry for travelers. The Tapas Cafe is especially known for its paella, a rice dish that's slow-cooked in a pan that originated in the Valencia region of Spain.
Landmark Old Style Inn in Valparaiso closes after 85 years
Old Style Inn, a longtime staple of the downtown Valparaiso dining scene across from the Porter County Courthouse, has served its last slice of prime rib after feeding diners for generations.
Owners Kenn and Mary Grcich posted on the restaurant's website "thanks for 17 great years" and posted the "that's all folks" logo from Looney Tunes cartoons to the Old Style Inn's Facebook page.
They had owned the restaurant at 5 Lincolnway in Valparaiso for 17 years, but it had been open since 1932. They could not be immediately reached for comment.
The old school restaurant with deep-wood paneling had a traditional Region menu with lake perch, all-you-can-eat frog legs, walleye, bluegill, duck, crab legs, pasta and several steaks. The downtown mainstay offered baked squash as an alternative to potatoes and always served corned beef and cabbage on St. Patrick's Day. It was well known for its huge chunks of juicy prime rib of beef, which was the signature menu item and so popular as a special that it was offered daily.
Online reviewers called Old Style Inn "legendary" and compared it to an Italian family restaurant on Chicago's South Side. Many remarked it lately served a mainly older clientele.
A wave of old school dining institutions have recently been closing across Northwest Indiana, including Strongbow in Valparaiso, Bronko's in Crown Point, The Patio in Merrillville, the Bread Basket in Hammond, Rodini's in Michigan City and Kelsey's Steak House in Portage.
BYGONE REGION INSTITUTIONS: Shakey's Pizza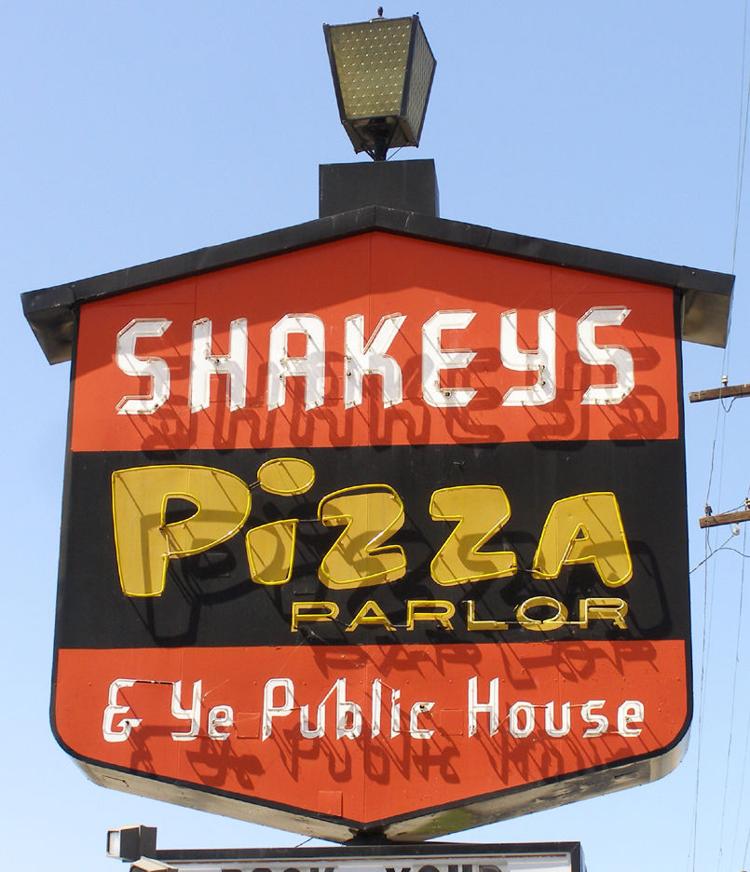 Believe it or not, Shakey's Pizza Parlor still exists, just not in the Region.
You might remember the one that used to reside in Calumet City, which might be a car wash now. Or perhaps you recall the one in Merrillville, on Broadway and U.S. 30. It closed in 1999. There were also locations in Highland and Valparaiso.
If you want to find a Shakey's, you'll have to travel. Enter the Merrillville zip code of 46410 on Shakey's website, and you'll find the closest one is 620 miles away in Auburn, Alabama.
There are still quite a few in California, where it was founded. There's one in the state of Washington as well.
Its website states that Shakey's was originally established as "Ye Public House" for pizza and beer. It was also known for Dixieland jazz and ragtime music. Workers looked like they were in a barbershop quartet, the way they were dressed.
According to its website, Shakey's is recruiting candidates to develop exclusive franchise territories in California, Nevada, Arizona, Colorado, Hawaii, Idaho, Texas and Washington.
BYGONE REGION INSTITUTIONS: Wright's Barnyard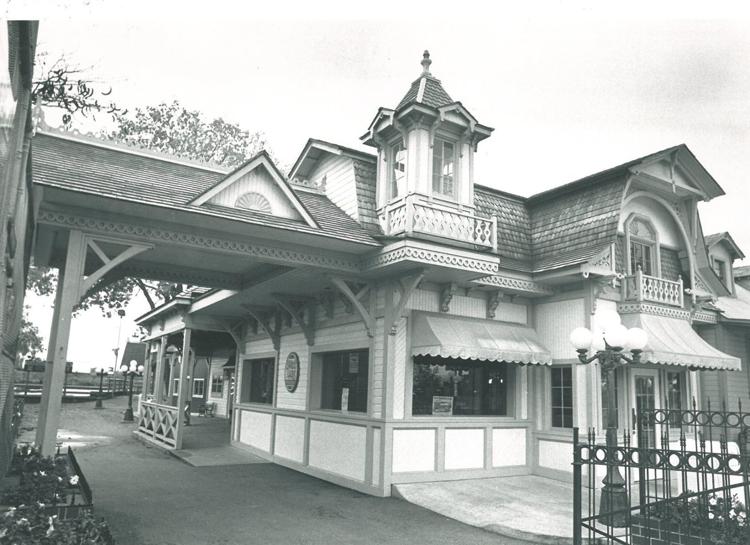 Wright's Barnyard in Lansing was a place for good old-fashioned family fun at a good cost.
With batting cages, go-kart racing, mini golf and a massive selection of the newest arcade games, the whole family could find fun when visiting. Add all that to the good food and a spacious banquet/dining area and you have a Region classic.
The amusement center was open for 50 years before closing in December of 2006 after losing too much room to the expressway behind the property.
BYGONE REGION INSTITUTIONS: Hannon's Drive-In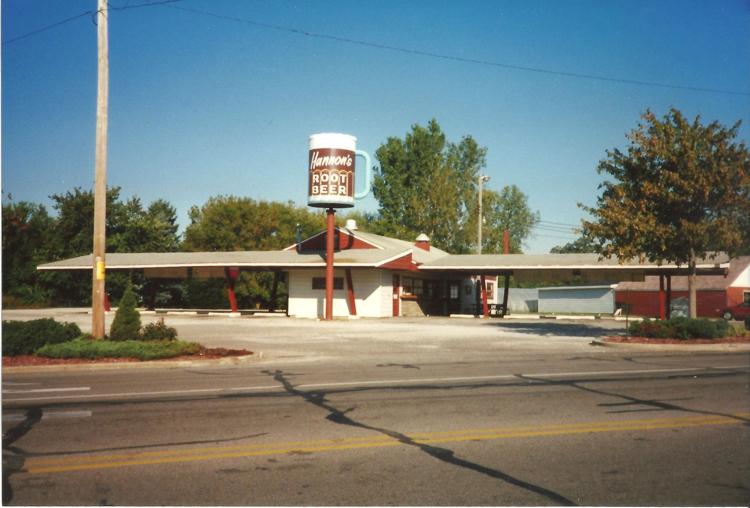 For decades, a giant frosty mug of root beer greeted drivers as they entered Valparaiso off U.S. 30 — Hannon's Drive-in, located on the northwest corner of Washington Street at U.S. 30.
The mug-shaped sign was a landmark for the old-time drive-in that offered patrons burgers, fries, corn dogs, onion rings and, of course, the locally famous Hannon's root beer. The sweet treat was made on premises and served in frosty glass mugs by carhops to thirsty patrons parked outside. Kids were served root beer in miniature mugs.
Hannon's signature menu items included the Big John, named for owner John Hannon, and hot dogs served on grilled white bread instead of a hot dog bun. The drive-in was a gathering place for teens, and patrons often had to circle the lot to find a spot to park. During the winter months, the Hannons sold Christmas trees in place of their burgers and fries.
The drive-in closed in 1998.
BYGONE REGION INSTITUTIONS: Palace Theatre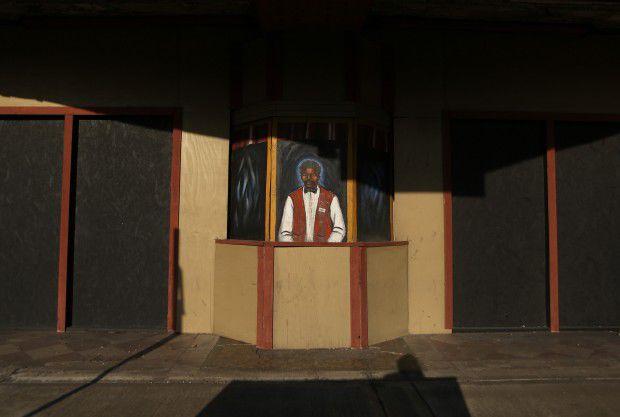 Gary's magnificent Palace Theatre opened in 1925 and featured nationally known acts along with movies during its nearly 50-year history.
Described as the "million dollar" Palace Theatre, the 2,500-seat showplace filled two shows during an opening night presentation on Thanksgiving Day, 1925, according to Kendall F. Svengalis in his book "Gary, Indiana: A Centennial Celebration."
The theater at 791-93 Broadway built for Vern U. Young and C.J. Wolfe was said to have featured rich red carpeting, a star-covered dark blue ceiling, and Greek and Roman statues in wall niches. Opening night included a 14-piece orchestra, 20 chorus girls, and four vaudeville acts in addition to the film. A pipe organ reportedly was used into the 1960s.
The theater closed in 1972 and attempts to restore and reopen it have been unsuccessful. A Facebook page, however, keeps the memories of The Palace alive.
BYGONE REGION INSTITUTIONS: Highland Borders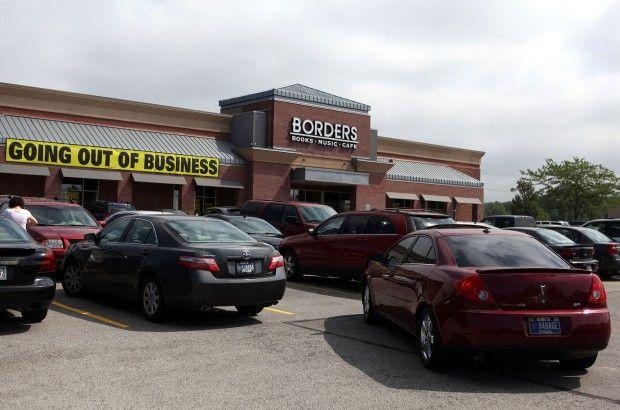 Book lovers lost a Region icon when the Borders bookstore in Highland played out its final chapter in the summer of 2011, as the national chain was going bankrupt.
Before Starbucks swept into the region, the Highland Borders featured not only thousands of real books for customers to leaf through, but a full-service cafe with generous seating.
Sunday mornings, the cafe would host a horde of book-hugging, newspaper-reading customers that gave hope the tidal wave of online bookselling might leave at least a few brick-and-mortar outposts standing.
Alas, it was not to be. Borders had filed for Chapter 11 bankruptcy early in 2011, and spent much of the spring and summer closing hundreds of its stores across the United States.
BYGONE REGION INSTITUTIONS: Shannon's Landing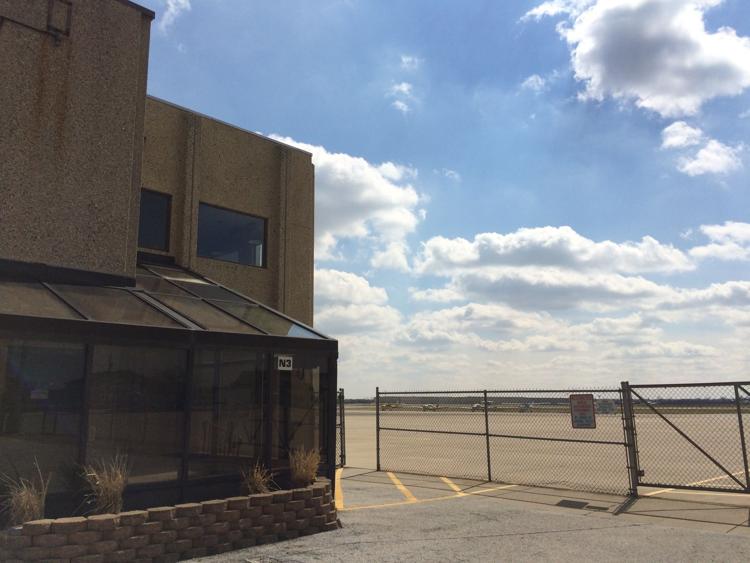 Shannon's Landing was an Irish-themed restaurant-pub on the northwest corner of the 600-acre Lansing Municipal Airport property that closed in June 2009.
The restaurant was popular with the pilots who flew from the Lansing airport as well as residents. Bar-goers could watch planes take off and land while sipping a drink.
Now Lynnie Ques, a popular barbecue take-out spot in Lansing, is planning to take over the former Shannon's Landing. It will offer a dine-in restaurant with a full bar.
BYGONE REGION INSTITUTIONS: Bethlehem Steel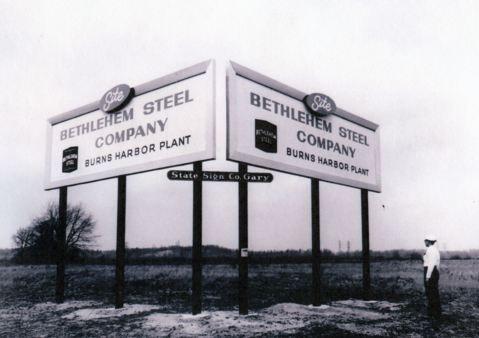 Bethlehem Steel appeared to be yet another Rust Belt casualty when it filed for bankruptcy in 2001, but the steel giant with a plant built not quite four decades before in Burns Harbor, was destined to live on under other names.
ISG, formerly Weirton Steel, bought the plant in 2002. ISG merged with Mittal Steel in 2005 and the ArcelorMittal brand emerged after 2006. The last Hoosier-built television left the line decades ago, and "The Refrigerator Capital of the World" is no longer Evansville, but steel remains the lifeblood of the Region.
BYGONE REGION INSTITUTIONS: Goldblatt's Department Store
Goldblatt's was a discount chain store founded in 1914 by brothers Nate and Maurice Goldblatt and operated in Chicago, as well Indiana, Michigan and Wisconsin. The chain had more than 20 stores at its peak, gradually closing its stores in the 1990s and selling others to Ames before finally closing completely in 2000.
There were stores located in downtown Hammond and Gary during the company's heyday. The Goldblatt family ran a grocery store and butcher shop on Chicago's west side. A Gary woman, now 77, said she remembers Goldblatt's sold everything. She said shoppers could pick up clothes and household items. She said in the store's basement, there was deli and shoppers could buy meat, have lunch and get some of the best candy around.
By the mid-1960s, retailers such as Kmart, Woolco, Zayre, and Sears were digging into Goldblatt's market. Their expansion into the suburbs proved to be a difficult obstacle for Goldblatt's. The company declared bankruptcy in 1981.
BYGONE REGION INSTITUTIONS: Woodmar Mall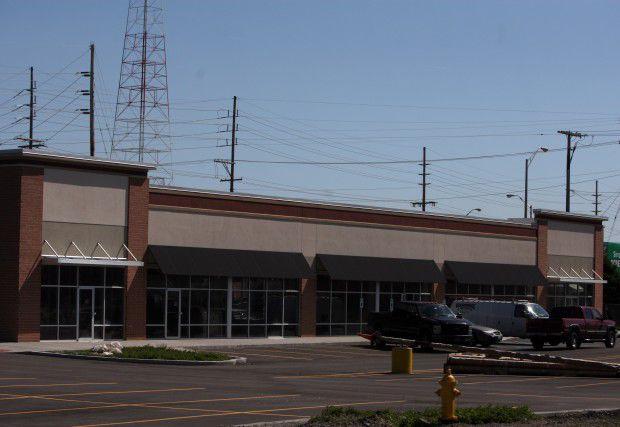 Woodmar Mall was a popular shopping mall in Hammond when it was once the second largest city in the Region.
Woodmar opened in 1954 as a U-shaped open air center, anchored by Chicago department store chain Carson Pirie Scott. It also included Walgreens, J.J. Newberry variety store and women's clothier Rosalee's. Woodmar was enclosed in 1966.
From the mid-1980s to early 2000, things began to go downhill for Woodmar as it was pressured by Walmart and Food-4-Less, which opened adjacent stores. At the same time, Hammond lost population and a lack of investment as a result while nearby suburbs like Dyer, Munster, Schererville and Merrillville received significant economic boosts.
Carson Pirie Scott is the only store to remain in the former Woodmar Mall today.
BYGONE REGION INSTITUTIONS: Hammond Roller Dome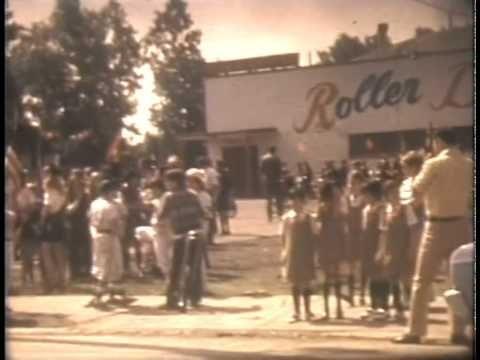 Old-school skating fans in the Region will get a kick out of this blast from the past. The Roller Dome Skating Rink in Hammond, built in 1952, provided a place for Region teens to socialize, skate and make friends. The popular rink closed its doors in 2008, when it was transformed into an indoor soccer venue, Roller Dome Soccer.
BYGONE REGION INSTITUTIONS: Sauzer's Kiddieland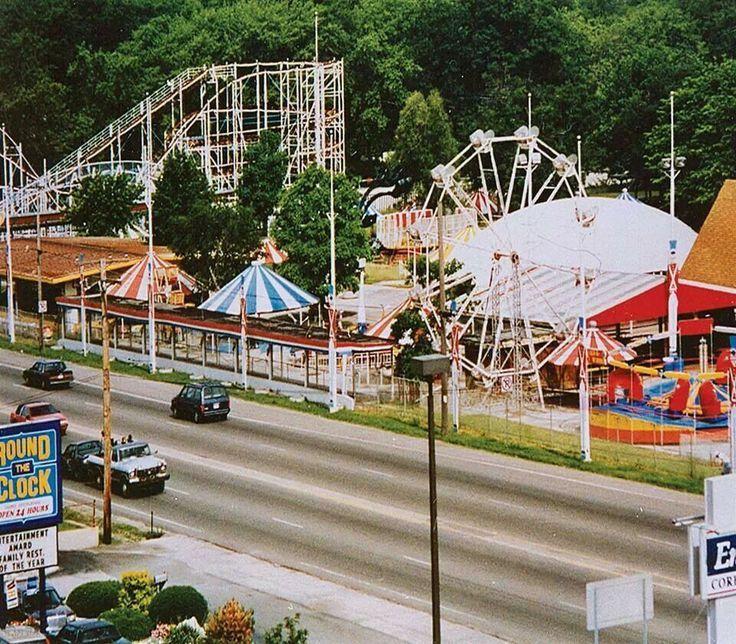 For 45 years, Sauzer's Kiddieland amusement park in Schererville was a place where Region residents could go to have a good time without spending a lot of money. Located just west of the Crossroads of America, U.S 30 and U.S. 41, it had fewer attractions, but was a cheaper alternative to Riverview, in Chicago, and, later, Great America.
Some of the rides included the standard Ferris Wheel, Bumper Cars and Merry-Go-Round as well as the Galaxi Roller Coaster. The amusement park also offered pony rides and a miniature train ride among others.
"The little train was very cool," said Tom Byelick of Hammond. "Going there was always a special treat!"
Closed in 1994, the property is now the location of a variety of retail stores and restaurants.
BYGONE REGION INSTITUTIONS: The Patio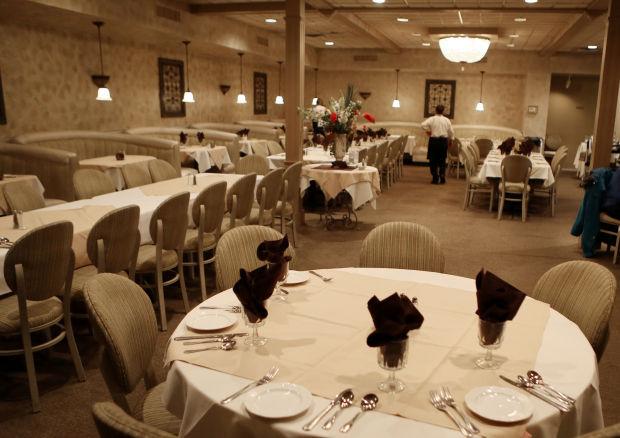 The Patio, located on Broadway, in Merrillville, was a restaurant food fans turned to for a fine dining experience as well as a place to hold banquets and parties.
The eatery closed its doors in January of 2015 after having been on the NWI restaurant scene for more than 40 years. It was originally Church's Restaurant and became The Patio when Debra and Nick Batistatos took over ownership in 2006. Among signature dishes served at the eatery were Steak Diane, Dutch Shrimp, various seafood, chops, steaks and more. The Patio had long been known as a hot spot for politicians to gather and dine.
BYGONE REGION INSTITUTIONS: Lowenstine Department Store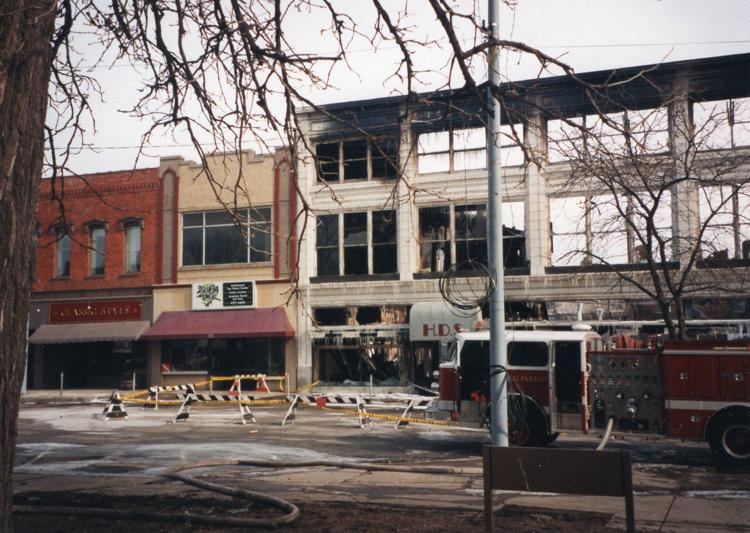 For more than 100 years, the massive, three-story white building on the east side of Valparaiso's downtown square was a shopping magnet.
It was home for most of those years to the Lowenstine Department Store, which offered a one-stop shopping experience and the city's first self-serve grocery, in addition to being the first store in the city to have its own parking lot.
Lowenstine's business eventually dwindled as more shopping options became available and the building was taken over in 1987 by the Highland Department Store, which used only half of the massive space before closing the doors seven years later.
There was talk about renovating the space for other uses, but all that came to an abrupt end in March 1996 when the building was gutted by fire.
BYGONE REGION INSTITUTIONS: Shoppers World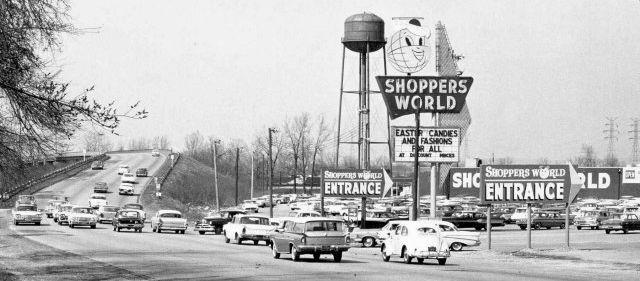 Shoppers World on Indianapolis Boulevard in Highland was a fun store to go to for many Regionites. Growing up in the Region in the 60s, it was a treat if you got to walk its aisles.
Much like its larger counterparts Kmart and Wal Mart, you could get pretty much anything you were looking for, from household items, to toys and bikes, to clothes. Things were especially festive during the holidays, when items like Easter hats and dress shoes were in great supply.
BYGONE REGION INSTITUTIONS: Miller Ponderosa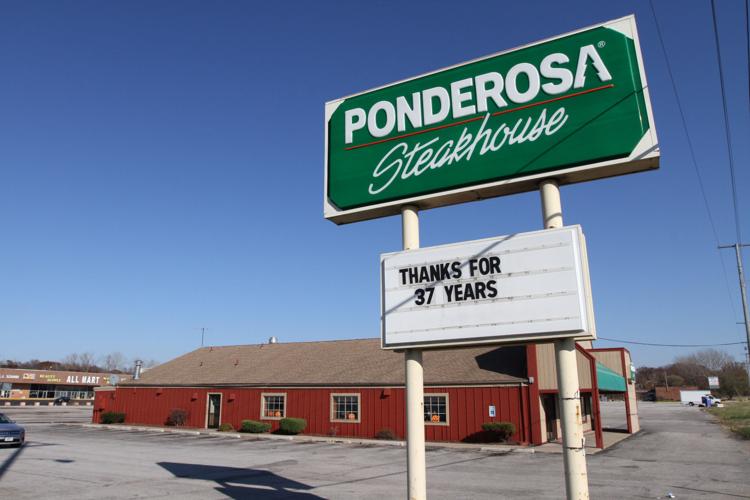 The Ponderosa Steakhouse in Miller had a ton of regulars, including the iconic tattoo artist Roy Boy Cooper, who'd always order a New York Strip so rare he just wanted "sear marks on it." The staff would joke it must be for the tigers he had in Roy Boy's Badlands Tattoos on Broadway.
The Ponderosa at 8000 Melton Road was a community gathering place where high school kids got their first jobs and there was a line out the door on Mother's Day. The popular sit-down restaurant was shuttered by corporate in Nov. 2015 after 37 years.
BYGONE REGION INSTITUTIONS: Schererville Golf and Fun Center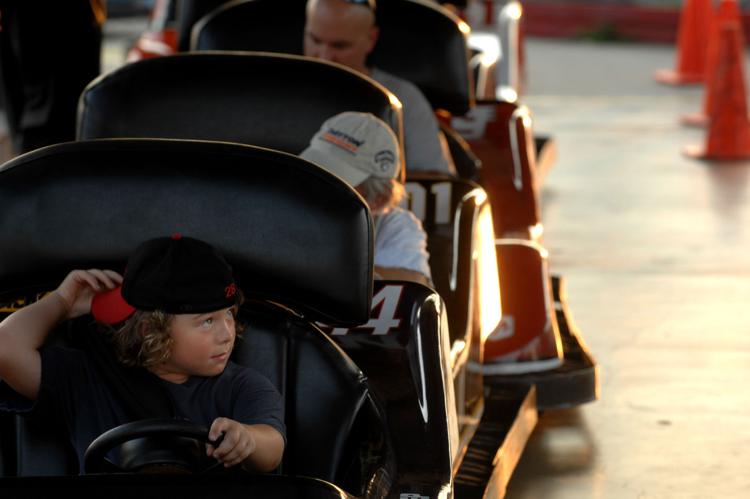 Ah, the Schererville Golf and Fun Center. Like other relics of Region-past — similar to Wright's Barnyard and Sauzer's Kiddieland — the memories of time spent here are priceless to those who got to experience it. Folks old and young could find something that would tickle their fancy — be it doing everything that you could to earn as many tickets as possible in the arcade so you could cash them in for that prize you'd been eyeballing for what felt like years, attempting to beat your friends in several races around the go-kart course, trying your best to finally get a hole-in-one at mini golf or pretending to be a professional golfer at practice at the driving range. Thanks for 18 years of fun, Schererville Golf and Fun Center.
BYGONE REGION INSTITUTIONS: Vogel's in Whiting
One of the favorite culinary institutions for many years in Northwest Indiana was Vogel's Restaurant, formerly in Whiting.
Vogel's, which had a supper club-like setting, featured signature items such as perch, Shrimp de Jonghe, frog legs and steak. The restaurant, which was established by Fred and Ida Vogel on Calumet Avenue in 1921, moved to Indianapolis Boulevard in 1944. It was run by the Vogel family until it closed in 1997.
Area residents regularly attended the restaurant not only for what was thought of as a "fancy" dinner but also for banquets, wedding receptions and parties.
BYGONE REGION INSTITUTIONS: Stuckey's
Stuckey's was the place to go for pecan products —  as well as a restroom break while traveling the highways.
The chain is still around, but not around here. The closest Stuckey's is in Whitestown, near Indianapolis.
The Lion's Den in Lowell is a former Stuckey's location. There was one on U.S. 30, on the Lake-Porter county line, too.
An advertisement for the U.S. 30 location published in The Vidette-Messenger on Oct. 20, 1961, said there were more than 85 locations at the time.
Parents appreciated the gas pumps and restrooms, while kids enjoyed the candy and quirky souvenirs.
BYGONE REGION INSTITUTIONS: Phil Smidt's Restaurant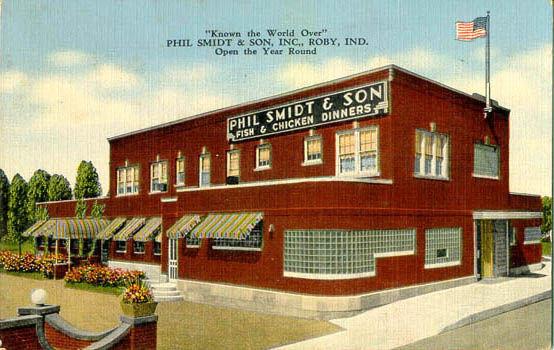 If you were a frog between 1910 and 2007, you would have wanted to stay away from Whiting.
Phil Smidt's Restaurant became known as the place to go for frog legs, although it originally was billed as a fish and chicken restaurant.
The restaurant operated for 97 years, in the soap-scented shadow of the Unilever plant.
In its heyday, the restaurant was the place to go for many who traveled U.S. 12, U.S. 20, U.S. 41 and the passenger trains that brought people to northern Lake County. Many famous people dined there, including Bob Hope and Frank Sinatra.
BYGONE REGION INSTITUTIONS: Big Wheel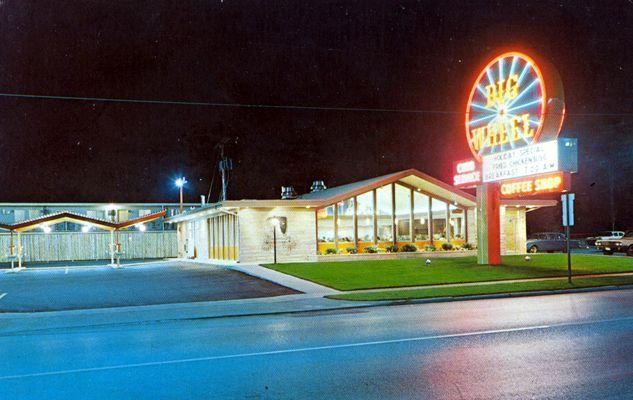 The Big Wheel restaurant on Lincolnway on Valparaiso's east side was an institution for decades. Families gathered for meals. Friends lingered over cups of coffee.
The restaurant was opened in 1965 by Willard Lowe. Two years later he sold it to his sister Joan Schroeder, who eventually sold it to her son Rex. 
The restaurant closed its doors in 2006 and the building was eventually demolished as part of the city's Eastgate development. A Horizon bank opened on the corner in early 2008.
BYGONE REGION INSTITUTIONS: Porter Memorial Hospital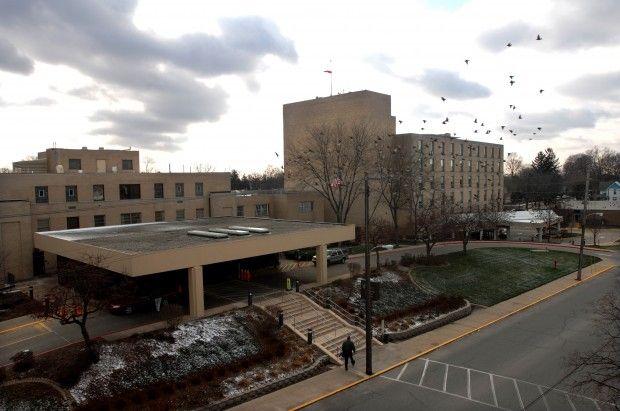 Porter County government brought nearly 70 years of ownership of Porter hospital to an end in April 2007 when officials agreed sell its two hospitals and five other facilities to Community Health Systems of Tennessee.
The move, which was carried out before a crowd at the Memorial Opera House in downtown Valparaiso, brought an end to a heated and often-times emotional debate over the aging main hospital, which was demolished in 2013.
The county received a new, larger and much-improved hospital operating at Ind. 49 and U.S. 6 in Liberty Township. It also received $120 million in cash, which is now being invested in a newly-created county foundation.
BYGONE REGION INSTITUTIONS: The Strongbow Inn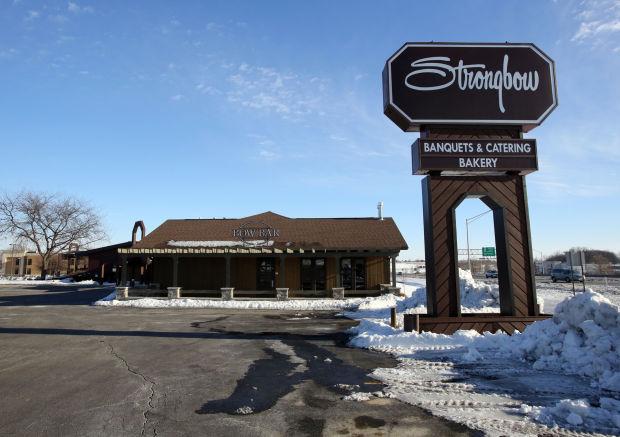 For more than seven decades, the Strongbow Inn was the go to place when it came to gobbling down some Thanksgiving related fare in Valparaiso.
The downtown Valparaiso restaurant had a solid foundation upon which to build its reputation for its famous turkey dinners and turkey pies. The location was originally home to the Strongbow Turkey Farm, established in the 1930s by Dr. Walter and Bess Thrun. Their grandson, Russ Adams, told the Times in 2013 that Strongbow was named for the Pottawattamie Indian chief who lived on the land in the 1800s. In 1940, Bess Thrun opened the Strongbow Turkey Inn on U.S. 30 in Valparaiso with 28 seats. The turkeys raised across the street became the source for many of the meals consumed at the restaurant.
Russ and Nancy Adams purchased the business from his parents in 1993 and operated it until it was sold in 2013 to The Luke Co. The sales in the dining room and bakery, however, never took flight. In 2015, the owners of Valley Kitchen & Bar bought the property at 2405 U.S. 30 for their operation.
BYGONE REGION INSTITUTIONS: Jerry Lewis Cinema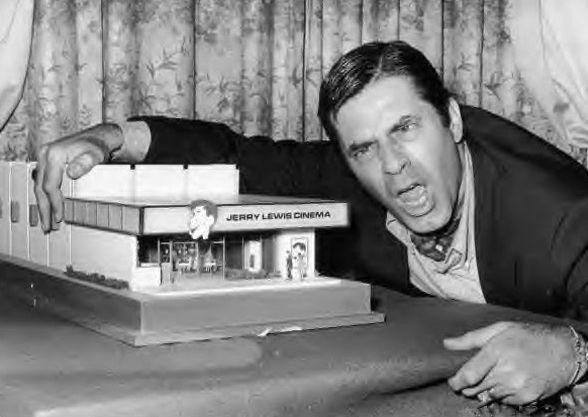 In the early 1970s Jerry Lewis Cinemas were popping up in various locations and one happened to be on Central Avenue in Portage, east of Central Avenue in January 1973.
The cinema was open for several years but in early june of 1975 there was an explosion at the theater that mostly damaged the lobby. The theater was able to reopen on July 11, 1975. It didn't last.
The Portage 16 is now THE theater in Portage today.
BYGONE REGION INSTITUTIONS: DC's Country Junction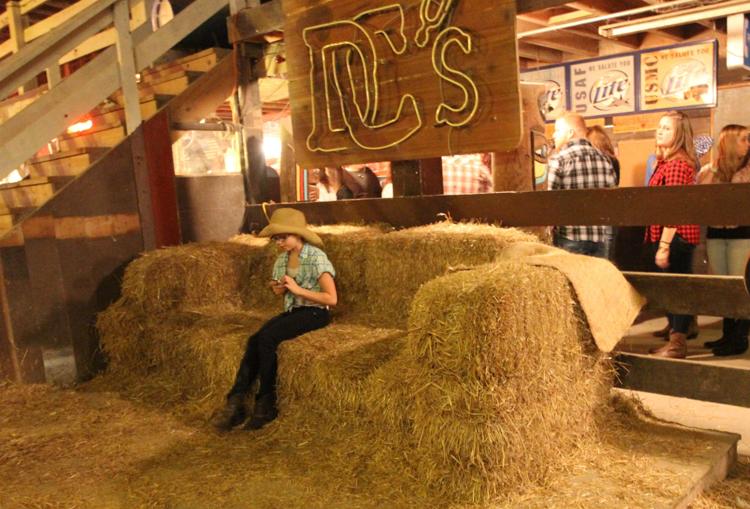 It might not have been "The Night Country Music Died," but the closing of DC's Country Junction at 3359 W. 161st Ave. was the end of an era for local C & W fans.
DC's closed Jan. 31, less than a year after celebrating its 40th anniversary. During those 40-plus years, country stars like Luke Bryan and Merle Haggard performed there, and it was famous for having exotic animals, like Siberian tigers, bears and mountain lions.
BYGONE REGION INSTITUTIONS: Parthenon, Paramount theaters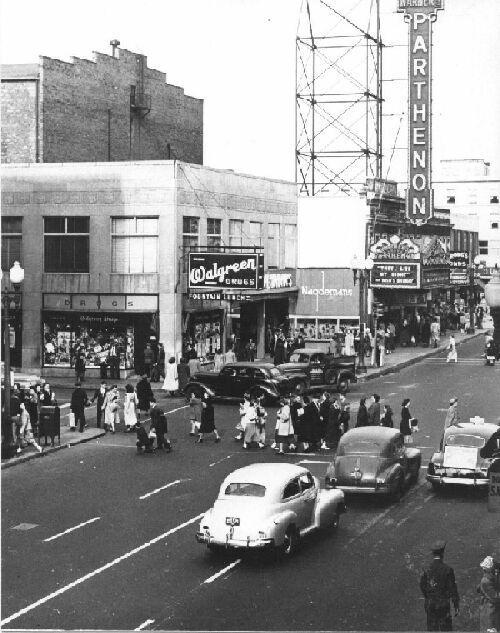 For a quarter in the late 1950s and early '60s, kids in Whiting, East Chicago and neighboring Illinois towns would catch a bus on Saturdays to the Parthenon Theatre in the heart of Hammond's bustling downtown and spend the afternoon watching a double-feature matinee.
Often, instead of munching popcorn while they watched first-run motion pictures, some patrons would sneak in caramel corn from the Karmel Korn Shop, attached to the Paramount Theatre building.
By the late '60s and early '70s, rock acts took over the Parthenon, including Sonny and Cher, KISS, Rush and Aerosmith.
Opened in 1921 on the 5100 block of Hohman Avenue as part of the Warner Brothers circuit, the luxurious neo-Italianate venue also hosted vaudeville acts, big bands and celebs such as Harry Houdini and Jack Benny back in the day.
Razed in 1983, the Parthenon shared a similar fate with the smaller, equally lovely, Paramount Theatre, a few blocks down the street, where the Federal Courthouse now stands.
Closed in 1981, the Paramount also featured live stage shows as late as the 1950s including Minnie Pearl, Pat Boone and the Benny Goodman Band.
BYGONE REGION INSTITUTIONS: Fetla's Trading Post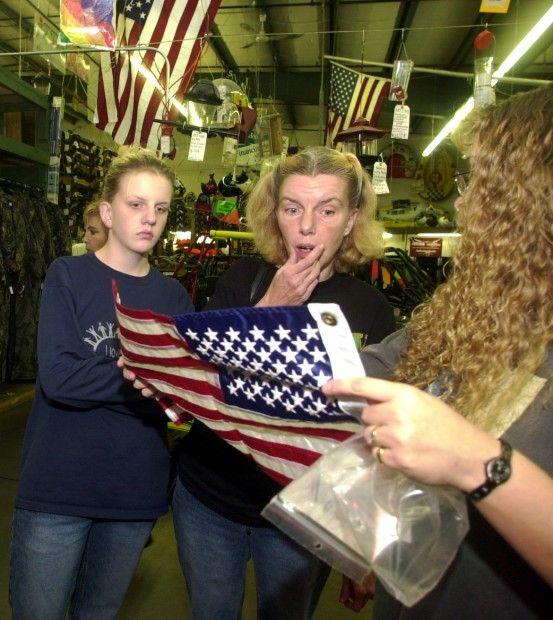 Shortly before closing up shop at Fetla's Trading Post 11 years ago, co-owner Ken Banks said the store at one time was very much like the modern day Wal-Mart.
He said nearly everything was available over the store's 90-year history, including electrical and plumbing supplies, window shades, furniture, clothes and groceries, alongside liquor, guns, knives, other assorted weapons, go carts, lawn mowers and various animal feed. Shoppers were even treated to a live bear in a cage at one point in the store's history.
The 30,000-square-foot business operated just south of U.S. 30 along Ind. 2.
BYGONE REGION INSTITUTIONS: Mademoiselle Shoppe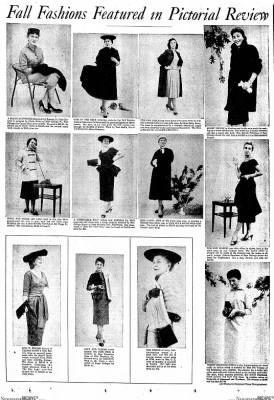 For years, The Times newspaper ads read, "The most beautiful brides come from the French Room," a lushly appointed showroom on the second floor with a pristine thick white carpet, ersatz French provincial furniture and mirrors seemingly everywhere.
The gowns were gorgeous, and as pricey as any found in Chicago, enticing Region brides and their wedding parties for decades.
Still thriving well into the 1970s on the 3700 block of the Harbor's Main Street, the Mademoiselle Shoppe, lovingly and expertly run by owners Alice and Al Kovach, purveyed everything from shoes to skirt-and-sweater sets to "dressy dresses" for women and girls.
The second floor even had a little cafe where stylish matrons — and teen and tween stylish-hopefuls — could rest from shopping and enjoy fresh iced tea and the best club sandwiches.
BYGONE REGION INSTITUTIONS: Griffith Golf Center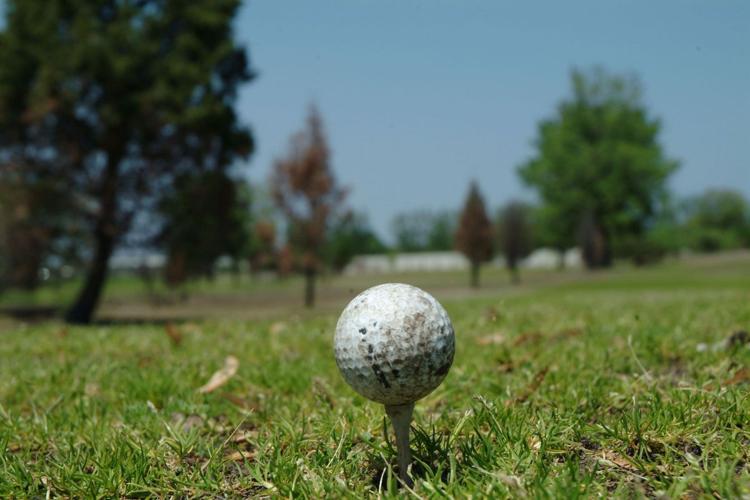 The Griffith Golf Center taught the game of golf to thousands of Northwest Indiana residents over its 40-plus-year run, and entertained numerous others with its par-three and miniature golf courses, driving range and batting cages. The facility, which was built in the mid-1960s, closed operations in 2008, after flooding for the second time in 20 years.
"I think that little course had impact on a lot of golfers and people alike in Northwest Indiana," said former owner Bob Farag. "Not only with the people that played, but also the kids that worked there."
After the flood and an overall decline in the golf industry around the time of recession, Farag had to close up shop. The town of Griffith later bought the property around Ridge Road and Cline Avenue in the hopes of redeveloping it.
BYGONE REGION INSTITUTIONS: Premier Theater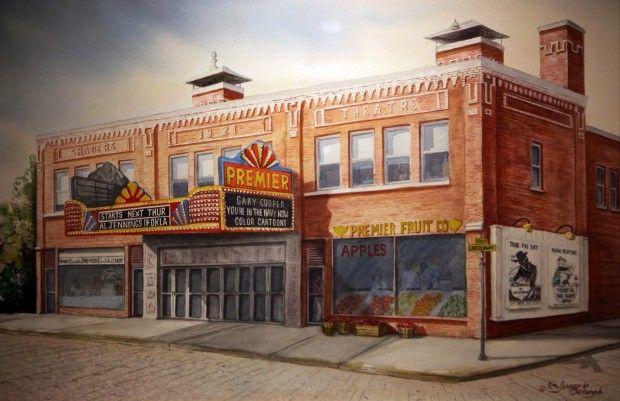 For more than 60 years, the Premier Theater at Lincolnway and Lafayette Street was the go to place in Valparaiso for the latest films in Hollywood. Gustav George Shauer came to Valparaiso in the early 1900s after buying an orchard near Flint Lake. He decided to go into the movie theater business, founding Shauer and Sons, which built the theater in 1921. It continued to operate until 1983. The building has since been demolished and the land is now home to Central Park Plaza.
BYGONE REGION INSTITUTIONS: Enchanted Forest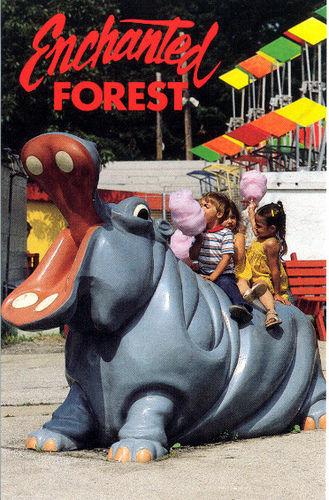 A highlight of Northern Indiana, Enchanted Forest was a popular amusement park in Porter at the intersection of U.S. 20 and Ind. 49, north of Chesterton near the Indiana Dunes National Lakeshore. From 1957 until it closed in 1991, it attracted families with its billing "The Playland of the Indiana Dunes." It featured three restaurants, assorted rides and games and large concrete animal statues scattered throughout the grounds for photo opportunities. The site is now the home to Seven Peaks Water Park.
Joe's Crab Shack near Southlake Mall abruptly closes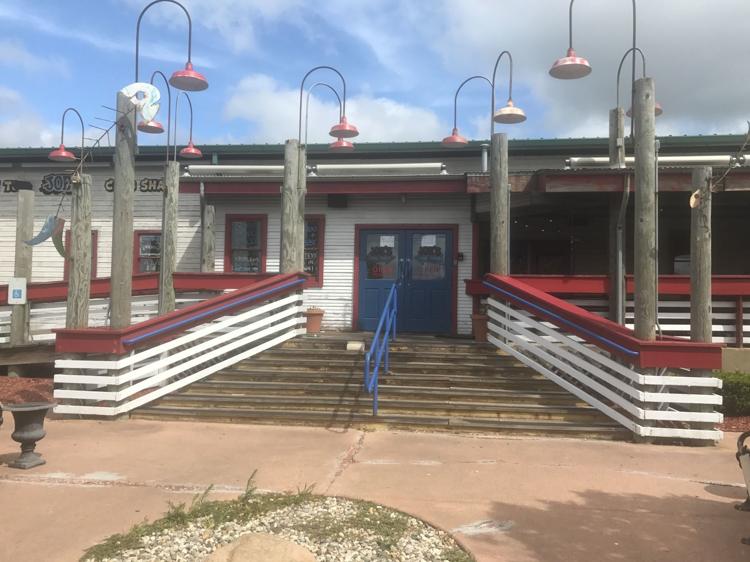 Seafood lovers may become crabby after learning that Joe's Crab Shack abruptly closed in Hobart after 20 years.
The sit-down restaurant chain that served up crab buckets and steampots suddenly shuttered its location at 2757 E 80th Ave., in the Southlake Mall retail trade area. Signs posted on doors around the building say "Joe's is closed 4 EVA!"
The Houston, Texas-based corporate office did not return calls seeking comment.
The restaurant known for sweet snow crab, clams by the pound, and cold water lobster tail was built in the Crossings of Hobart shopping plaza in 1997. Recent reviews on Yelp were largely negative, with diners complaining about quality, portions and price, and that it had gone downhill.
Joe's Crab Shack was started in Houston in 1991. The chain is known for laid-back ambiance, kitschy beach cabana-like dining rooms, a menu with more than 25 crab offerings and a variety of other seafood items like shrimp, mussels and fish. Signs painted on the window in the Merrillville locations include "crabs gone wild," "99 problems but a crab ain't one," "don't worry, be crabby" and "hottest legs in town."
The chain grew to 130 location in more than 40 states, and attempted to phase out tipping by paying servers more two years ago.
UPDATED: Retailpocalypse: A look at businesses that are closing in the Region
Some have been calling 2017 the "retailpocalypse" because of the stunning number of brick-and-mortar stores that have been closing across the …
The business blog Consumerist reported Joe's Crab Shack suddenly closed at least 40 locations across the country this week, including all of its restaurants in Indiana, Illinois and Michigan. The Joe's Crab Shack website only lists 72 stores as still being open, and removed the Merrillville listing.
Its parent company, Ignite Restaurant Group, which also owns Brick House Tavern + Tap, filed for Chapter 11 bankruptcy in June. The company said in a press release it was trying to sell off the restaurant brands to the San Diego-based private equity firm Kelly Companies.
"Today's sale agreement represents the culmination of a long and thorough process, and is an important step in positioning Joe's and Brick House for future growth and success," Jonathan Tibus, chief executive officer said in the press release regarding its bankruptcy filing. 
The closure is just the latest in the so-called retail apocalypse, which has driven many brick-and-mortar establishments out of business and is readily apparent from the Joe's Crab Shack parking lot at U.S. 30 and Colorado Street in Hobart. A Don Pablo's Tex-Mex restaurant that closed in 2014 sits empty across Colorado Street, and a H.H. Gregg is vacant right across the highway after that Indianapolis-based chain went under earlier this year.
CVS Pharmacy plans to buy the 45-year-old family-owned Fagen Pharmacy chain, close 12 locations
Another longtime Region brand is poised to disappear, and a dozen stores will close in the process.
CVS Pharmacy plans to buy the 45-year-old family-owned Fagen Pharmacy chain, which has 20 locations in Northwest Indiana and Chicago's south suburbs. The purchase price was not disclosed.
Rhode Island-based CVS, one of the largest pharmacy chains in the country, will convert eight of the stores into CVS-branded pharmacies, and close 12 locations. Pharmacy files will be transferred to nearby CVS locations.
"I'd like to thank all of our patients and employees for their loyalty and dedication over the past 45 years," Fagen Pharmacy Owner Gerald A. Fagen said. "I'm grateful to have been able to serve the pharmacy needs of our community and I am confident that CVS Pharmacy will provide the same top-notch customer service and pharmacy expertise we have provided at Fagen Pharmacy."
CVS said it expects to hire "many Fagen employees" who work at the locations that will remain open, but did not respond to questions about how many will keep their jobs. It was not immediately clear how many Fagen employees will be laid off during the widespread job loss that will take place when 12 pharmacies are shuttered.
Some Fagen sites closing
CVS plans to keep open the Fagen locations at 10809 Randolph St. in Crown Point; 3400 N. Calumet Ave. in Valparaiso; 3612 Village Court in Gary; 2106 Broadway in East Chicago; 1301 119th St. in Whiting; 1350 Broadway in Gary; 710 Franklin St. in Michigan City, and 1195 E. Ridge Road in Griffith. These stores will be converted to CVS in September.
Fagen Pharmacy locations will close at 325A N. Halleck St. in DeMotte; 3892 W. Ind. 10 in Wheatfield; 10064 N. 600 E in Roselawn; 65 E. Montgomery in Francesville; 156 Flynn Road in Westville; 390 U.S. 6, Ste. 1131 in South Haven; 7760 E. 37th Ave. in Hobart; 715 Dixie Highway in Beecher; 5500 Hohman Ave. in Hammond; 5001 E. U.S. 12 in Gary's Miller neighborhood; 7905 Calumet Ave. in Munster; and 1001 Sturdy Road, Ste. 201 in Valparaiso.  
CVS is referring patients to nearby pharmacies, which are a short walk away in the case of Munster or more than 18 miles away in some of the rural areas.
"I haven't been to Fagen Pharmacy in a while, but I'm sad about this," Hobart resident Chuck Snitchler said. "It's a local business being taken over by another big corporation."
Gary's Miller neighborhood, which is home to million-dollar lakefront homes, will be left without a pharmacy after Walgreens closed there in June. Miller Business Association President George Rogge said a group of community and political leaders will reach out to CVS about building a new pharmacy near the South Shore Line station that's going to be redeveloped as part of the double-tracking project.
"This just hits us right in the face," Rogge said. "There will be nothing here. This is upsetting." 
Miller Spotlight community builder Jessica Renslow said it was frustrating that both Walgreens and Fagen would close at a time when the neighborhood was making so many positive steps, such as through the opening of new stores and the introduction of a bike-sharing program.
"It means we officially have no pharmacy in a community of 16,600-some people," she said. "It's an odd situation with what's about to happen with the double-tracking and the development that should bring in. I'm still optimistic someone will see the benefit in being here."
Looking back
Fagen's departure is a blow toward making the community more senior-friendly, since it was known for delivering prescriptions to residents' homes.
Gary native Gerald Fagen, who stocked shelves and cleaned up at Glen Park Pharmacy before going on to pharmacy school at Purdue University, founded Fagen Pharmacy in 1972 "on the premise that it could provide professional pharmaceutical services in a more friendly and helpful environment than what existed in the marketplace."
The local chain has had slogans like "Your Family Has a Friend at Fagen's" and "Filling Your Family's Needs for 45 Years." It grew to as many as 21 locations, mostly in Northwest Indiana, and also served assisted living facilities, group homes, correctional facilities and hospice patients throughout the Region.
Fagen maintained a robust presence in North Lake County, and recently rebuilt stores in Valparaiso and the Indiana Harbor neighborhood of East Chicago so they were more modern standalone stores with drive-thrus. It long maintained a presence in downtown Gary before relocating that pharmacy to Midtown a few years ago.
Earlier this year, it was forced to close locations in Lansing and Chicago Heights, which were inside Ultra Foods stores, because of the bankruptcy of Ultra parent company Central Grocers. It sold the prescription files at both stores to CVS.
CVS has more than 9,700 locations nationwide and offers automatic refills, immunizations and text alerts to let patients know when their prescriptions are ready. The chain said it will offer more health, beauty and personal care products at the former Fagen stores.
"CVS Pharmacy looks forward to bringing its innovative pharmacy care programs and services to Fagen Pharmacy patients in Indiana and Illinois," said Everett Moore, CVS Pharmacy vice president. "We will continue to provide excellent care to patients and look forward to introducing our industry-leading offerings at these new locations."
CVS plans to phase out sales of cigarettes, cigars and chewing tobacco at the former Fagen pharmacies after it ended the sale of tobacco products in its stores in 2014.
Lynn's Furniture and Mattress closing in Schererville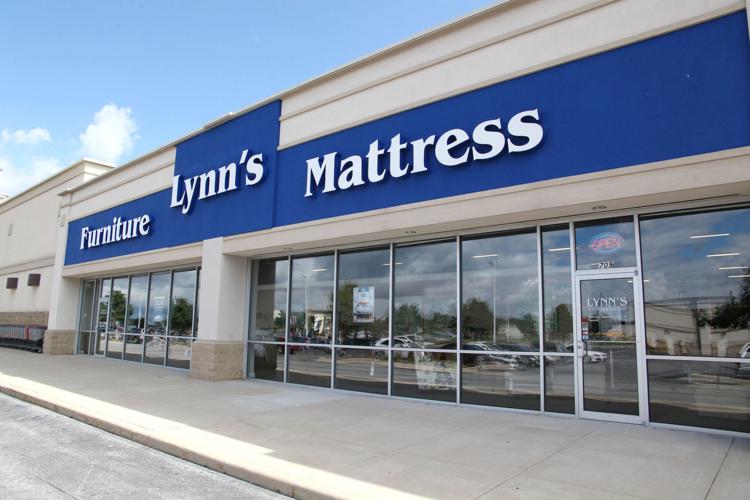 Lynn's Furniture & Mattress is putting to rest its store at 709 U.S. 41 in Schererville.
The family-owned retailer has posted signs along Indianapolis Boulevard and on its website that the store is closing, everything must go and customers can save up to 90 percent on remaining inventory during a liquidation sale.
The owners did not immediately respond to messages.
It appears to be lights out for the locally owned Lynn's chain, which started in 2001 as Lynn's Bedroom City. The business, which had a "Shop smart. Buy Local." slogan, once operated furniture stores in Merrillville, Valparaiso and Portage, as well as a Clearance Center in Merrillville and Carolina House Furniture in DeMotte, but all those locations have since closed.
Lynn's carried full lines of Serta and Tempurpedic mattresses and largely American-made furniture from manufacturers like La-Z Boy, Southern Motion, England, and Franklin. Owner Scott Lynn previously told the Times his business prided itself on a "laid-back atmosphere" free from pushy salespeople and high-pressure sales techniques.
Times readers voted Lynn's Bedroom City best mattress store in the Region in 2014 and 2015, but the Schererville location was the only remaining outpost for the small local chain.
Lynn's faced fierce competition along Indianapolis Boulevard in Schererville, where around a dozen mattress and furniture stores have clustered in recent years. The boulevard is so clogged with mattress stores that it was featured on the national NPR show Freakanomics Radio and the "Mattress Firm Highland" is three-tenths of a mile – a five-minute walk – away from the "Mattress Firm Highland South."
There are in fact five Mattress Firm stores within a seven-tenths of a mile-long stretch of Indianapolis Boulevard not far north of where Lynn's is closing.
Local real estate agents said such a concentration of one type of retailer likely wasn't sustainable, and it turned out not to be. Bedzzz Direct and Ashley Homestore have both recently put their Schererville locations to bed.
Walgreens closing another Northwest Indiana store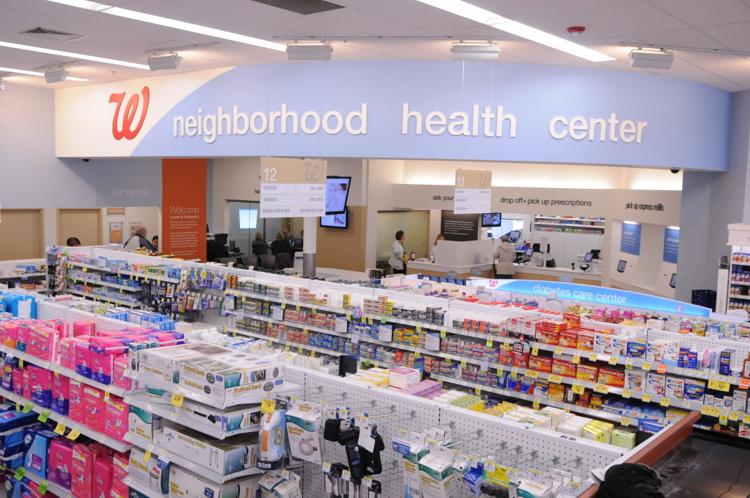 Walgreens is closing another Northwest Indiana pharmacy, shuttering the store at 1605 E 37th Ave. at the southeast corner of Highway 51 and Highway 6 in Hobart.
"This Walgreens will be permanently closing on July 27, 2017," a voicemail recording said. "You prescription will be available at any other Walgreens."
A company spokesman did not return messages.
Hobart has another Walgreens at 742 Old Ridge Road, and is also served by Fagan Pharmacy and CVS. 
It's the latest in a slew of Walgreens closures in the Calumet Region. The Deerfield, Illinois-based pharmacy chain, which is the second largest in the country after CVS, shuttered its State Line Road store in Calumet City and three of its four Gary locations in recent years. Community activists rallied against the June closure of the Walgreens on Lake Street, which had been a go-to shopping destination for Gary's Miller and Aetna neighborhoods.
Walgreens had operated a pharmacy there for 10 years.
Last month, Phil Caruso, Walgreens media relations manager, said the company, which recently gave up on a proposed merger with Rite Aid, was shuttering 75 stores nationally this summer.
Highland and Kankakee Ultras to close despite millions in renovations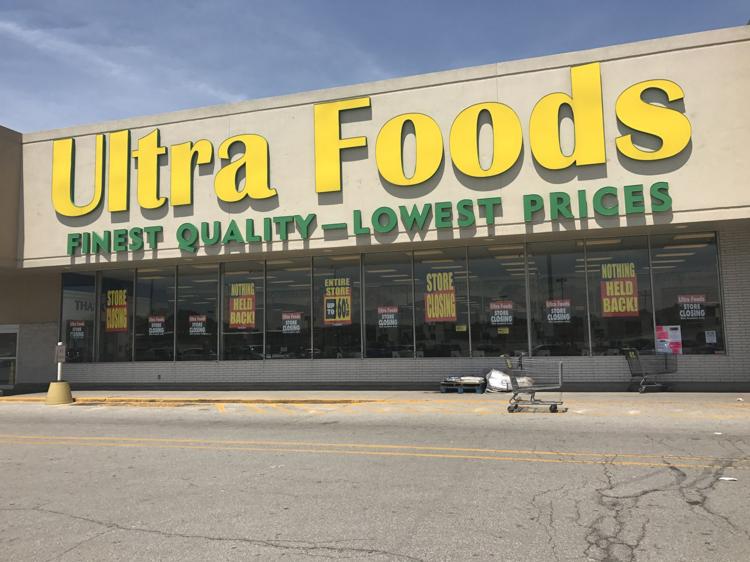 Bankrupt wholesaler Central Grocers plans to close the recently renovated Ultra Foods in Highland and Kankakee, Illinois, after failing to find a buyer at auction.
The troubled supplier notified the United States Bankruptcy Court for the Northern District of Illinois that it intends to start store closing sales at 8401 Indianapolis Blvd. in Highland and 1200 Kennedy Drive in Kankakee. No successful bidders stepped forward to buy the supermarkets.
Highland-based Strack & Van Til opened the Highland Ultra Foods, the flagship location, near the Hammond border in 1981. Grocers Ernie Stack and Nick Van Til conceived Ultra Foods as a no-frills warehouse-type discount store with low-cost items such as generic cereal that came in bags instead of the traditional cardboard box.
Over the last 36 years, the store has drawn heavily from North Lake County cities of Hammond, East Chicago, Whiting and Gary for its customer base, partly given its proximity to the Borman Expressway. Strack & Van Til officials were even concerned in 1993 about threats to close down the Indianapolis Boulevard bridge because of Little Calumet River flooding, which they said at the time could lead to the layoffs of most of the store's then-300 employees, according to Times archives.
The Ultra Foods brand grew as Strack & Van Til expanded into the Chicago suburbs in Illinois, largely by acquiring and converting Cub Foods. It had the slogan "finest quality – lowest prices," ran "Ultra Saver" specials that were priced lower than rivals and bragged in ads its prices were 30 percent cheaper than regular supermarkets.
Ultra Foods once had 15 locations across the Chicago suburbs and Northwest Indiana, and Strack & Van Til recently attempted to rebrand it as Ultra Fresh Foods, adding a pear to the logo, to cater to a growing taste for fresher, healthier foods. The only remaining store with the Ultra Foods brand will be the store at 6001 Broadway in Merrillville.
The Jeff Strack-led Indiana Grocery Group will operate that location, as well as 17 Strack & Van Tils and two Town and Country Markets.
Strack & Van Til just did multi-million dollar renovations of both the Highland and Kankakee Ultra Foods in 2015, as part of $20 million in improvements it did across the company that year. It added more modern amenities including a bigger produce department, an expanded deli that included 40 more varieties of meats and cheeses, a bulk foods section, a salad bar, a chicken wing bar, more grab-and-go meals, and a sushi bar where chefs made sushi fresh daily right in front of customers. 
The extensively remodeled stores, which ended up looking more like traditional full-service Strack & Van Tils, added amenities like fresh-made sandwiches, in-store floral designs, and large sliced fruit and vegetable sections.
The Highland Ultra Foods has faced competition when a new Super Walmart opened 1.5 miles up Indianapolis Boulevard, closer to the Borman.
Jewel-Osco was reportedly initially interested in buying both the Ultra stores that will close, but stopped pursuing them and bid instead for 19 Strack & Van Til stores out of fear that the Federal Trade Commission might pursue an antitrust case, the trade publication Progressive Grocer reported. 
Gymboree to close at Southlake Mall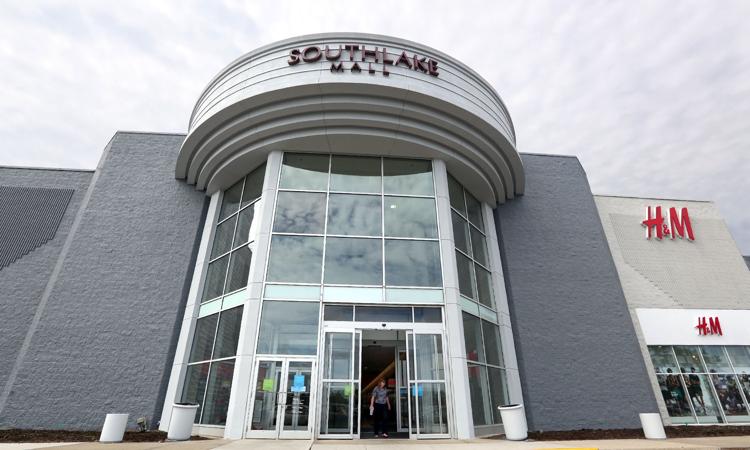 The Gymboree children's clothing store will close in Southlake Mall in Hobart.
San Francisco-based Gymboree filed for bankruptcy in June, and now announced this week it would shut down 350 stores across the country as part of its restructuring. 
The retailer, which provides apparel for newborns to kids through age 10, announced in court filings it plans to close four Indiana locations at malls in Hobart, Evansville, Greenwood and Bloomington.
"Today's announcement represents the next step in the company's court-supervised financial restructuring as we work to more strongly position the business for long-term growth and success," Gymboree President and CEO Daniel Griesemer said. "Right-sizing our store footprint is a central part of our efforts to ensure Gymboree emerges from this restructuring process as a stronger and more competitive organization, with greater financial flexibility to invest in our future."
A closing sale is expected to begin Tuesday.
It's just the latest in a long string of retail closures in Northwest Indiana since the so-called "retail apocalypse" began late last year, largely as the result of the rise of ecommerce. Closures in Northwest Indiana and the south suburbs include Ashley Homestore, hhgregg, Walgreens, Payless, Dollar Express, MC Sports, Family Christian, Gordmans, The Limited, Wet Seal, Kmart, Sears Appliance and Hardware Store, Carson's Clearance Center and Gander Mountain. 
Earlier this week, Sears announced it would shutter its last remaining Schererville location as part of a bid to cut $1.25 billion in annual expenses. 
Sears department store in Schererville to close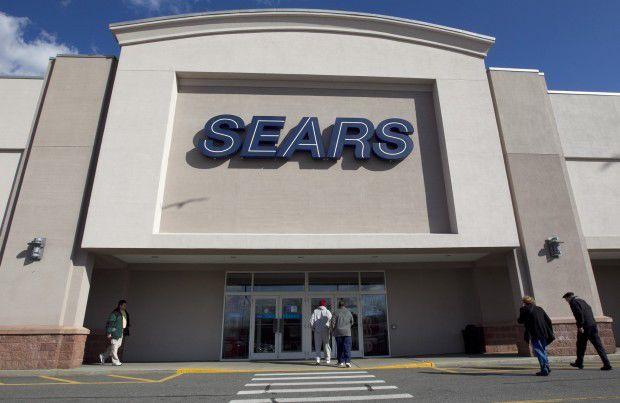 At the beginning of 2016, Sears had two stores on Indianapolis Boulevard in Schererville and soon, the troubled retail giant will have none.
In April 2016, the Sears Hardware Store at 1150 U.S. 41 was shuttered.
Now Sears announced it will close its store at 120 U.S. 41 in the Town Square Shopping Center, across from Shops on Main. The company, which was once the nation's largest retailer and now is perennially on death watch, said the appliance and hardware store in Schererville wasn't profitable.
Sears announced on its website it was closing 35 Kmart stores and eight Sears stores, including the Schererville location. The stores are slated to close by October and liquidation sales will begin Thursday. 
The Hoffman Estates-based retailer said employees can apply to other area Sears or Kmart stores. But fewer and fewer are still operating.
The company recently closed the Sears Appliance and Hardware Store in Valparaiso, and Kmarts in Merrillville, Chesterton and LaPorte.
"Today, we will initiate the closing of an additional eight Sears and 35 Kmart unprofitable stores as we continue to focus on our best stores and return to profitability," CEO Eddie Lampert said in a blog post. "This is part of a strategy both to address losses from unprofitable stores and to reduce the square footage of other stores because many of them are simply too big for our current needs."
Sears is trying to cut $1.25 billion in annual costs as online commerce has sapped business away from traditional brick-and-mortar retailers. Lampert said the struggling retailer is shifting focus to smaller stores because its largest format stores have been less competitive in a changing retail landscape.
"We have fought hard for many years to return unprofitable stores to a competitive position and to preserve jobs and, as a result, we had to absorb corresponding losses in the process," he said. "So, it is obvious that we don't make decisions to close stores lightly. Our efforts have been, and will continue to be, fact-based, thoughtful and disciplined, with the goal of making Sears Holdings more relevant and more competitive for our members and other constituents."
The only remaining Sears stores in Northwest Indiana are in Merrillville, Michigan City and Portage. The Region's only Kmarts are in Griffith and Valparaiso.
Region's only cheese shop shuttered in Merrillville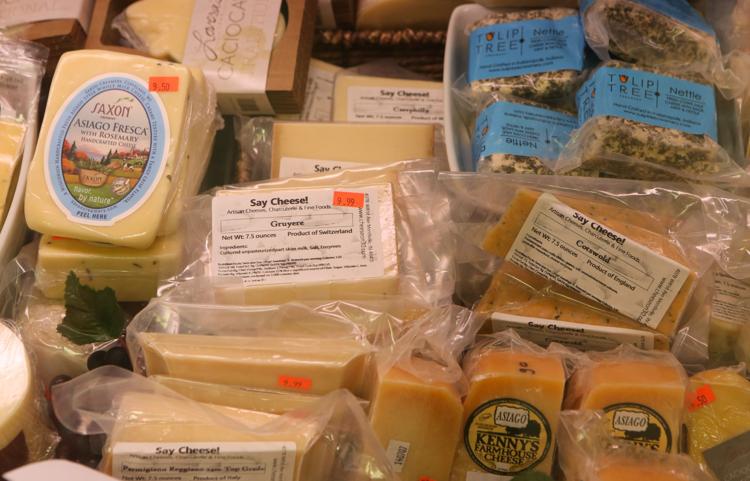 Region palettes possibly weren't as discerning as a gourmet cheese shop owner had hoped.
Say Cheese! at 4701 81st Ave. in Ross Plaza in Merrillville never got the chance to age like a fine cheese. The specialty cheese shop filled with fancy, foreign, artisanal and other hard-to-find cheeses shuttered after about a year in operation. It specialized in imports, such as Limburger from Germany and aged cheddar from England.
The storefront is closed, and the website is down.
The Region has other specialty grocery shops, such as Charcuterie in Griffith, Tasty Olive Company in Highland, Angelo's Prime in Schererville and Old World Market in downtown Valparaiso. The Schererville Whole Foods carries more than 200 varieties of cheese, and the recently renovated Strack & Van Til in Schererville claims to have Northwest Indiana's largest cheese selection with more than 300 different varieties.
The owners touted Say Cheese! as the Region's only cheese shop with an exclusive focus on cheese. It also served hot Italian panini sandwiches and sold crackers, charcuterie, chorizo, pesto, pâtés, stuffed olives, jams and high-end sausages.
Miller Walgreens closes, activists shift focus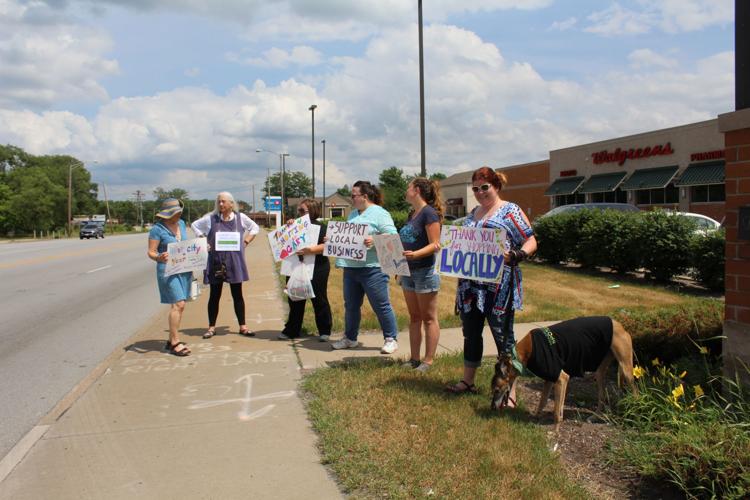 Walgreens closed its third Gary store in recent years despite outcry from residents, politicians, state lawmakers and community leaders, who made a business case for sparing the pharmacy.
The Deerfield, Illinois-based pharmacy chain, the second largest in the country with more than 8,000 locations, shuttered the store at 801 S. Lake St. on Tuesday as part of 75 closings nationally. Community activists in the Miller neighborhood are shifting focus to get Walgreens to lease the building out to another pharmacy and to get Fagen Pharmacy to expand its hours.
Residents tried to convince Walgreens to remain open, including rallying outside the store before marching down Lake Street to support local businesses and setting up a meeting with corporate executives. They pitched Walgreens on sticking around the planned multi-million dollar transit-oriented development around the South Shore station, which is expected to boost parking at the facility by 35 percent and nearly double traffic.
"They said the decision was final," Eric Reaves, vice president of the Miller Citizens Corp. "They've lost business for 10 years. Their access to prescriptions, the number of people who can buy prescriptions, has dwindled in Gary."
Walgreens stopped carrying Medicaid in Indiana at the beginning of this year, which is believed to have resulted in a drop in business at the Miller location. Many Miller residents also were forced to go to nearby pharmacies, such as in Lake Station and Portage, since the pharmacy in Miller closed at 7 p.m., an inconvenient time in a neighborhood where many commute on the train into Chicago.
Reaves said the company could have reached out to the Miller community or the city if business was flagging. He's sure they would have rallied to save it.
"From an economic point of view, I feel there's culpability from them and from the city," he said. "An active economic development team should look to retain businesses, and should reach out to see if they need anything. At the same time, they could have reached out to us."
The Miller neighborhood alone once supported four or five different pharmacies, but Walgreens has now closed three of its four pharmacies across the city of Gary.
"It's really disinvesting," Reaves said. "I fear the writing's on the wall. We need to stop businesses from leaving the city, and reverse this."
Miller Spotlight Community Builder Jessica Renslow said Walgreens was choosing not to serve mixed-income communities like Miller Beach, which is home to both million-dollar lakefront homes and low-income apartment complexes.
"They started lowering the hours, and they didn't think to reach out to the community," she said. "There was no community liaison, no communication." 
She said activists would turn their attention to talking to the locally owned Fagen about bulking up its presence in the city, so all residents have access to prescription medication, including those that rely on public transportation and can't make it out to the Walgreens location in Lake Station.
Peerless Potato Chips goes out of business after 90 years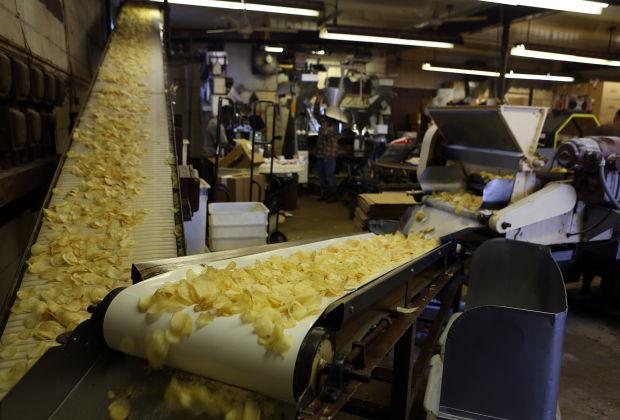 GARY — A potato chip Region residents have snacked on for nearly 90 years soon will disappear.
Peerless Potato Chips, which was founded in Gary in 1928 right before the Great Depression, recently went out of business. It struggled after Central Grocers, its main distributor, filed for bankruptcy. Its owner also is being treated for terminal lung cancer, and he couldn't find a buyer.
"After 89 years in business we have been forced to close our doors," owner John Hogg said. "We can no longer pay our suppliers so can no longer produce. The Central Grocer's bankruptcy was the straw that broke the camel's back."
Peerless has gradually lost shelf space at Strack & Van Til supermarkets since Central Grocers acquired the Highland-based grocer in the late 1990s, Hogg said. Jewel-Osco recently also stopped stocking Peerless chips, moving unsold bags to backrooms and demanding the company issue credits.
With Jewel offering to buy Strack & Van Til out of bankruptcy, Hogg doesn't see any path forward for Peerless.
"With 80 percent of our accounts receivables tied up with stores who are not paying us or stores who no longer want our product in their stores, we were left with no choice," Hogg said. "Add to this that I have been under treatment since last November for stage 4 inoperable lung cancer, it appears my time has come to say, 'I tried,' and call it a day."
Peerless sold its chips in bags marketed as "The Big Un!" and had the slogans "the best chips you'll ever have the pleasure of eating" and "make the chips, they'll eat em."
The company operated a potato chip factory at 661 W. 11th Ave. in Gary, where it produced the "Old Fashion Pure Vegetable Shortening Cooked" chips. Fans describe them on Amazon as "by far the best-tasting potato chip in the world" and the "classic retro chip — thin, greasy and salty."
Region expatriates who moved away often had family members send them Peerless through the mail, or ordered it online.
People rushed to stores to stock up on the last remaining bags of Peerless after the news of its closure broke Monday. Fans made comments online like "best chips on the planet," "my heart just broke," "a part of my childhood!" and "thanks for all the deliciousness over the years."
About 15 employees were laid off from the potato chip factory.
"Very dedicated people, most with many years of service," Hogg said.  
Hogg's father founded Peerless in Gary in 1928 after losing a finger at Carnegie Steel. Peerless Chips were available at many independent convenience stores, but had trouble in recent years getting carried by larger retailers.
"Speedway, Luke Oil, Family Express will not sell Peerless," Hogg said. "Marketing programs, which are nothing more then bribery, are offered to keep every other snack supplier out of their stores. Since we are not produced in China, Walmart and the other large box stores will not buy Peerless. Then you have Walgreens who introduce new requirements for suppliers to meet that only the largest corporations in the country can meet, like $10 million dollar insurance liability minimums and yearly outside inspections conducted at a cost of $10,000 a year. As a result of not being able to meet these unreal requirements, we were removed from the 20 Walgreens in our local area we serviced."
Hogg, 71, said he has not taken a paycheck in two years to try to keep the business going.
He tried to sell Peerless Potato Chips, but to no avail.
"We had it listed for sale and lots and lots of people interested in buying, but out of those, we had lots of gawkers who didn't have the financial wherewithal to purchase, or if they did, they shot us some kind of lowball offer or unrealistic offers," he said. "Overall, it seemed like all these interested parties weren't either serious, upfront or willing to purchase for a fair price."
After Central Grocers went bankrupt and Hogg's health issues arose, he dropped the price considerably but still had no luck.
"We would love for Peerless to continue and these families have jobs, but we can't just give this 90-year-old business away for nothing or wait around for them to come up with the money to buy, so the decision to close the doors wasn't what we wanted but there wasn't a way around that," Hogg said. "Between Stracks not paying and it getting harder and harder to compete with the likes of Frito Lay, we have been getting hammered on for a very long time."
Merrillville's Piatak Meats to close after 100 years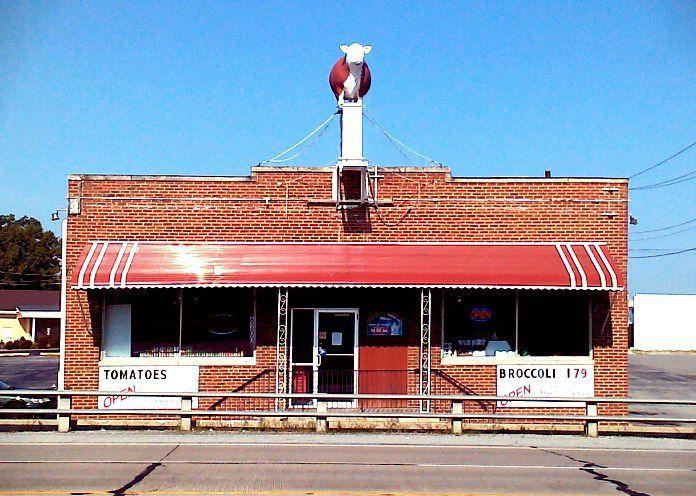 Piatak Meats, a butcher shop that's been in business for 100 years on Broadway in Merrillville, is closing its doors and folding up its butcher's aprons.
"We have an announcement," the company said on its Facebook page. "It's rather sad, but after 100 years of serving the community, we are closing the shop. It's a sad time for us, but business just isn't what is use to be."
The old school butcher shop at 6200 Broadway was founded in Gary in 1910, and moved to Merrillville in 1959. It was known for grinding fresh meat daily and made 25 different types of homemade sausages.
Piatak plans to have a closing sale, with 20 percent off all freezer items and dry goods.
"We have appreciated all the years of serving you," the family-owned company said on Facebook.
Part-owner Steve Fugate said the business just wasn't there any more and the owners are nearing retirement age with no one to take it over.
"The business is changing," he said. "The business just isn't here. Maybe it was the location, but things are changing. Young people just like to go out to eat more."
Piatak Meats was a beloved institution in the community. One Yelp reviewer described it as "the best place in the Region for fresh meat, including chicken and daily ground beef."
It offered hormone-free, steroid-free and preservative-free meats, such as ribs, smoked hams, beer brats, hickory smoked pepperoni and USDA choice beef. The butcher shop was known for its personal touch, such as providing special cuts or giving customers recipe suggestions.
The business tried to modernize with new products, such as a line of more than 30 heat-and-serve meals for under $12 each.
Broadway in Merrillville has been marred with many closings in recent years, including The Patio Restaurant, The Merrillville Off-Track Betting facility, Broadway Cafe and the Wiseway supermarket just down the street.
Tragedy struck at Piatak Meats in 2013, when 27-year-old Hobart resident Andrew Fugate, the son of one of the owners, was shot to death by burglars in the cooler in an early-morning robbery. He was shot three times in the head, including at close range.
Police released surveillance video of suspects but still have not made any arrests.
Delis close in Hammond, Crown Point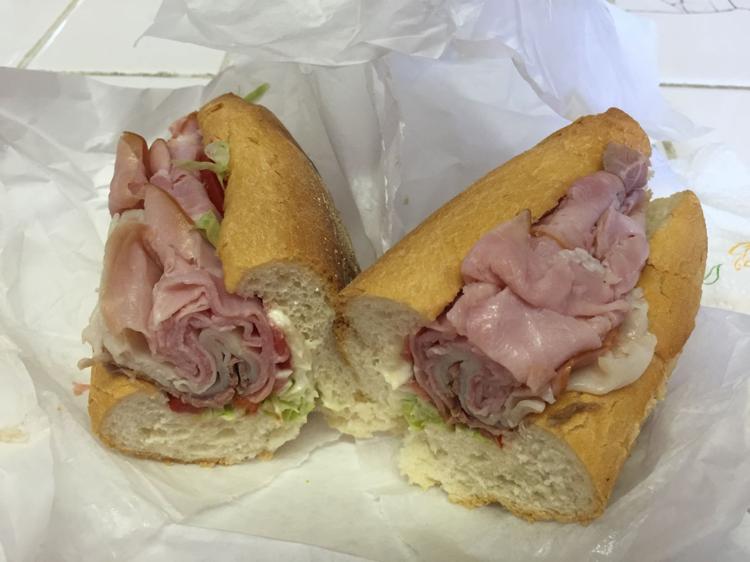 Two mom-and-pop Region delis have served their last hoagies and shut their doors for good.
Woodmar Deli, an old-school delicatessen and sandwich shop at 2247 169th St. just north of Purdue University Northwest, recently closed. 
The storefront is papered over, the phone line is disconnected and the owners could not be reached for comment. The local independent eatery just off campus served homemade sub sandwiches with deli meat like corned beef, salami and ham that was sliced to order, as well as Region staples like lemon rice soup.
The lunch place offered cheap eats for college students and was best known for its Boilermaker sandwich that combined ham, turkey, roast beef and pepper jack cheese. 
Phat Phil's, a strip mall deli at 518 N Main St. just north of downtown Crown Point, was shuttered just a couple of years after opening in 2015. The phone line was disconnected and the owners could not be reached for comment.
The small deli had few seats and was focused on a carryout business. It quickly built up good word of mouth and specialized in sandwiches like grass-fed burgers, one-pound BLTs, blue gill Po' Boys, a caprese panini, an "El Porko" breakfast sandwich with bacon and chorizo and a "Hillbilly Philly" with slow-cooked brisket and Velveeta cheese.
Skeeter's Diner closed in downtown Whiting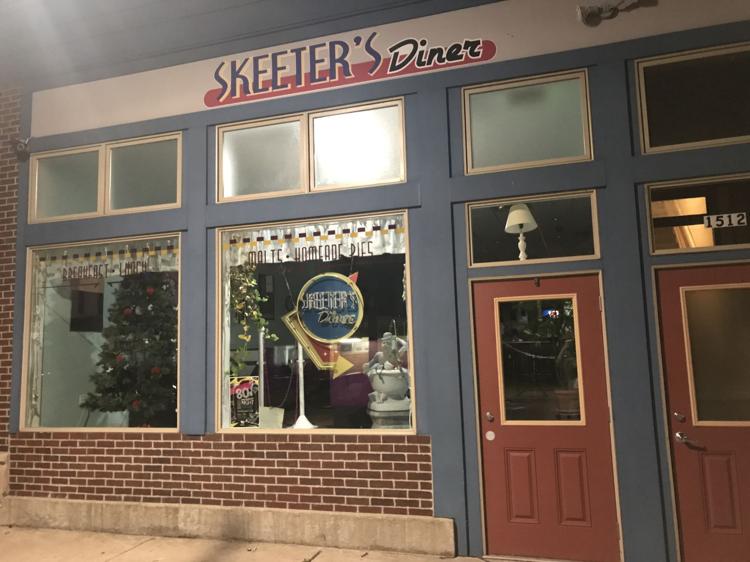 Downtown Whiting's resolutely old-school 1950s-style Skeeter's Diner has closed.
The vintage restaurant at 1510 119th St. shuttered, and the building is for sale, according to a sign posted in the window.
"On June 4, 2017 we will be closing our doors for the last time," a note posted on the door said. "We would like to thank you for all the wonderful memories we will be taking with us."
The restaurant served traditional breakfast staples such as skillets, omelettes and corned beef hash amid a backdrop of purple vinyl booths, formica tables and posters of Elvis Presley, Marilyn Monroe and Frank Sinatra. Skeeter's Diner even had a retro lunch counter, a checkerboard floor, a telephone booth, a retro jukebox and memorabilia like old Pepsi signs.
It was so vintage it was recently a setting for the short film "Ketchup & Blood" about young African-American students staging a lunch counter sit-in at a segregated diner to protest for their civil rights.
Writer/director Ryan Nanni from Columbia College picked it as a backdrop for his period film because he thought it best captured the 1963 setting.
Star Plaza Theatre, Twin Towers to be torn down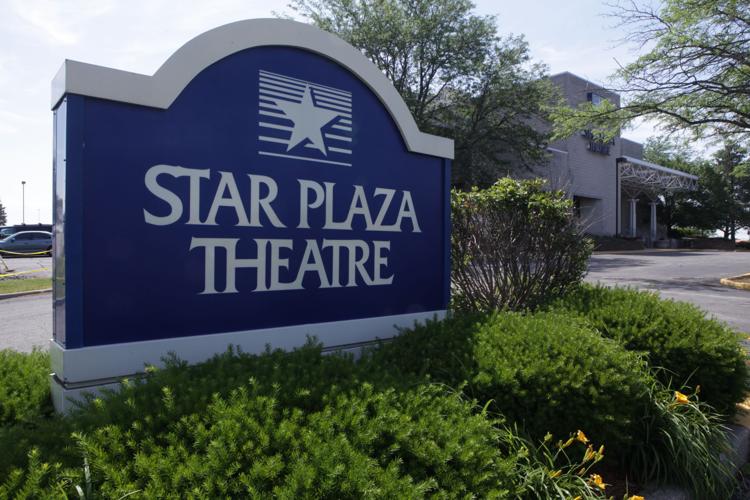 The landmark Star Plaza Theatre got an encore, but it proved to be short-lived.
White Lodging announced in August it would tear down the historic concert venue and the neighboring Radisson at Star Plaza hotel in Merrillville to make way for a new hotel. But then it reversed course in November after an outpouring of public sentiment, saying only the 47-year-old, 330-room hotel would be razed.
Now, however, White Lodging is aiming higher and has a big, new plan for redeveloping that northwest corner of Interstate 65 and U.S. 30 — perhaps Northwest Indiana's most heavily trafficked intersection — that will require all 30 acres of land at the site.
The company now plans to demolish the Star Plaza Theatre after a final show with the Oak Ridge Boys in December — and also the nearby Twin Towers, the gleaming gold glass office buildings that are the second-tallest structures in Merrillville after the Chase Bank Centre, according to building database, Emporis. All three buildings will come down next summer.
"I'm saddened to hear this morning that they have decided to demolish the Star Plaza Theatre," said former President and CEO Charlie Blum, who retired from the position and moved down to Florida earlier this year but continues to do some concert booking. "Although I left the company back in February, the memories and relationships will be with me forever. (White Lodging CEO) Bruce White is one of the greatest visionaries in corporate America and I'm confident the new development will be extraordinary and a welcome addition to Northwest Indiana."
Late billionaire Dean White built the identical seven-story towers at 1000 E. 80th Place in Merrillville in 1972, giving low-slung suburban Merrillville a bit of a skyline. The 220,000-square-foot office complex is home to 27 tenants, including many law firms, banks and insurance companies. It also was home to Brown Mackie College, until it closed last summer.
Commercial real estate firm Commercial In-sites estimated in a 2016 market study the towers have a 27 percent vacancy rate, more than any other Class A office building in Northwest Indiana except for Winfield Woods and the eight-story Chase Bank Centre just down the street.
Merrillville-based White Lodging, a national hotel developer and operator owned by Dean White's son Bruce White, will honor existing leases and expects the office complex will be vacated by next summer.
"It's going to create 100,000 square feet of tenants who need to find space," Commercial In-Sites owner and managing broker David Lasser said. "That will help an awful lot of buildings. The market can absorb it, but it won't all stay within a mile. Some firms will say 'here's a chance to go to Schererville or Valpo or Crown Point.'"
The company said the Twin Towers and Star Plaza Theatre — both of which White built in the 1970s, transforming the surrounding area from cornfields to Northwest Indiana's most bustling commercial hub — have to go to make way for its expanded plans to redevelop the property. It had previously planned to just build a 220-room hotel with up to 20,000 square feet of meeting space.
"As we think about the end goal of creating a development with a unique sense of place that will enhance the local community for decades to come, it became clear through a collaborative effort with our development and land planning team that leaving the theater and office complex would have, in many ways, limited the full potential of the redevelopment," said Deno Yiankes, president and CEO of investments and development at White Lodging.
"While it will require some patience, we have no doubt this 'clean slate' approach will allow us to create a destination that will have an everlasting positive impact on Northwest Indiana, as Dean White's original development provided for nearly 50 years."
White Lodging said it will still build a hotel, but won't reveal further details of its plan yet or why it would require so much more land.
"Our priority remains initiating the redevelopment with a modern first-class hotel and overall phased development that honors Mr. White's legacy and serves and benefits the community for decades to come," Yiankes said.
"With this more comprehensive approach to the redevelopment, construction of the first phase including necessary infrastructure, will now likely commence sometime in the summer of 2018."
Dean White put Merrillville on the map with the 3,400-seat Star Plaza Theatre, originally known as the Holiday Star Plaza. In its heyday, it drew in countless A-list performers such as Bob Dylan, Jerry Seinfeld, Christina Aguilera, Liberace, Chris Rock, The Beach Boys, Garth Brooks, Willie Nelson, Tina Turner, George Carlin, Ringo Starr and Jimmy Buffet.
It's hosted touring Broadway plays, children's programs like "Sesame Street Live" and countless high school graduations. It's also long been home to pops concerts by the Northwest Indiana Symphony Orchestra, which shared the stage with greats like Itzhak Perlman, Dizzy Gillespie, Andre Watts and Rachel Barton. 
"This is potentially devastating for the Northwest Indiana Symphony Orchestra," Executive Director John Cain said. "No other venue is as large. We sold out our Holiday Pops concerts with 3,400 seats, and the pops help support the purely classical. This is a big worry for us."
The Northwest Indiana Symphony plans to move its pops concerts to the 1,400-seat auditorium at Highland High School, but Cain worries audiences might not be as inclined to go out for a night at the symphony if it's at a high school instead of a professional theater.
Built in 1979, the Star Plaza Theatre was one of the largest indoor music venues in the Chicago market before the industry shifted toward concerts at sports stadiums and music festivals. It was nationally known, and its five-year anniversary was celebrated with a tribute in the pages of Billboard Magazine. 
The Star Plaza was a regular Chicago area tour stop for performers like BB King, the Buckinghams and the Four Tops and recently has settled into a niche of bringing back proven, familiar acts such as "Weird Al" Yankovic, Alice Cooper and the Oak Ridge Boys, who play a popular Christmas show and have performed at the Star Plaza Theatre every year since it opened.
Upcoming concerts that will offer many a last chance to see a show at the Star Plaza include R Kelly, Ted Nugent and Dancing with the Stars Live.
Miller Walgreens to close, leaving void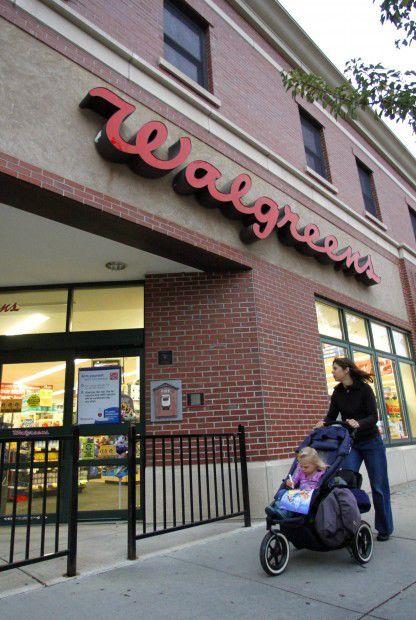 Gary's lakefront Miller neighborhood is losing its Walgreens pharmacy.
The Walgreens at 801 S. Lake St., Gary, is slated to close on June 27 as part of a national closure of 75 stores. Pharmacy patients are being referred to the Lake Station Walgreens, which is more than 3 miles away.
"Walgreens operated this store for 10 years and the decision to close it was not easy," Walgreens Media Relations Manager Phil Caruso said.
"Prescription files will automatically transfer to our store at Ripley and Central Avenue when the store closes on Saturday, June 27. Patients will receive a letter in the mail with more information about their prescription records."
The Deerfield-based pharmacy chain, the second largest in the nation after CVS, said it expected to place most of the displaced employees in jobs in other stores in Northwest Indiana. Walgreens still operates a 24-hour pharmacy at 25th and Grant in Gary, but recently closed its location at 2801 W. 5th Ave. in the city's Ambridge neighborhood. It also shuttered its Calumet City store next to downtown Hammond in 2014.
"The writing was on the wall when they closed the 5th Avenue store," Miller Business Association President George Rogge said.
"The decision was made long ago, but I think it's the wrong thing for them, especially when double-tracking (of the South Shore Line) is coming through. That area is going to be the epicenter of economic development. It's going to be a fabulous corner."
Mayor Karen Freeman-Wilson and 1st District Councilwoman Rebecca Wyatt both wrote letters to Walgreens asking them to reconsider the closure.
The Miller neighborhood still has a Fagan Pharmacy just down the street at 5001 E. Hwy 12. Many Miller residents went elsewhere to fill prescriptions, anyway, partly since the pharmacy at the Gary Walgreens closed earlier than most, at 7 p.m. during the week, Rogge said.
"It was still a convenient place to have if you needed to run out and buy a light bulb," he said. "You could go there and get something quickly."
Crown Point Community Theatre to close after 13 years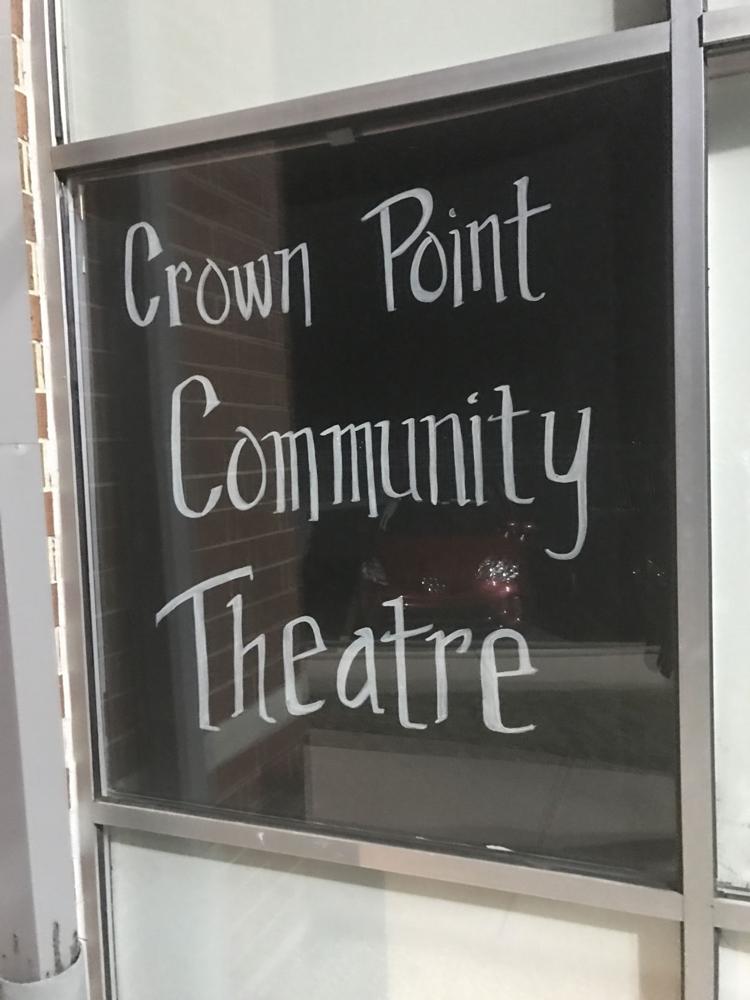 One of Northwest Indiana's largest and best known community theaters is entering its last act.
It's curtains for the 13-year-old Crown Point Community Theatre, which staged productions like "A Christmas Carol," "An Adult Evening with Shel Silverstein" and the 24/7ish Play Festival, as well as improv comedy shows in a strip mall behind a Jewel-Osco. The community theater group put on classic favorites like "Little Shop of Horrors" and also works by Purdue University Northwest professors. It's won many awards over the years from the Northwest Indiana Excellence in Theatre Foundation.
"We come to you with heavy hearts," the board wrote in a letter to the public. "It is with great contemplation, discussion, consultation, and sadness that we the Board of Directors have decided to close Crown Point Community Theatre this coming July."
The theater at 1125 Merrillville Road will stage "Hysterical Figures" on Saturday and the musical "The Last Five Years" from June 23–July 9 as its final productions. It is handing off production of "The Complete Works of William Shakespeare (abridged)," which will still be produced, "but not by CPCT or in the current space," according to the board.
Crown Point Community Theatre also will host its final children's theater camp with the Crown Point Park Department in July at a new location.
Then it's a fire sale. The community theater group plans to sell off all assets, including "technical components, costumes, building supplies, chairs, risers, and all other goods of value."
"We have not come to this decision lightly or in haste, as we are all deeply invested in the theater," he said. "Each of us, member, patron, actor, director, designer, volunteer, or board member has invested their blood, sweat, and tears into building a viable community theater in Crown Point. From the early vagabond days of performing at the Hall of Justice to the On the Square Sports Academy to having our own black box theatre space, we have been a family that plays together."
Like most theaters, Crown Point Community Theatre wasn't bringing in enough from ticket sales to support the operation. It relied on individual donors, corporate sponsors, and charitable foundations to cover overhead.
"For some time, grants from foundations helped sustain the theater. Many were project based and not repeatable," the board of directors wrote. "Individual donations and corporate sponsorship have not made up the need. We attempted several different strategies to secure more funding in these areas and met with minimal return. Thank you to those that did step up and support our fund drive as you were able."
The board says it is still committed to theater for children, youth and adults in the Region, and would aim to reform as a new entity in the future. It hopes to participate in projects such as John Dillinger Crime Doesn't Pay Project, Indiana Ballet Theatre Arts Center, and do-it-yourself theater with MakeShift Up and The Tony Stanzas.
"We are saddened that after 13 years, we must close the doors of Crown Point Community Theatre. We are however, still committed to providing quality theatrical endeavors for children, youth, and adult community members of all abilities throughout the Region.
The board will have a member forum at 6 p.m. June 6 at the theater to answer any questions. Anyone with questions can also email info@cpct.biz.
"We are beyond thankful for you and the countless gifts and talents you've shared with us and our audiences over these past 13 years," the board said in a letter to members. "Please do not let this stifle your love and passion for theater. Continue to be an active participant in making the arts strong in the Region."
Amazing Fantasy Comic Shop closes in Crown Point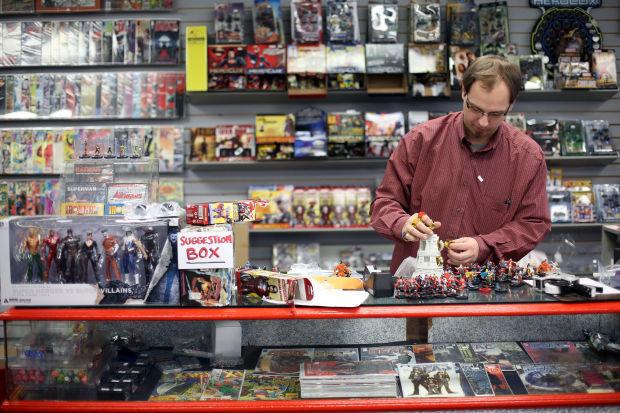 Amazing Fantasy Comic Shop is no more in Crown Point, but there's a chance it could be reborn like Superman, Doctor Octopus, Professor X or any of the countless comic book characters who have returned from the grave over the years.
The comic book shop has closed after a four-year run at 1926 N. Main St. in Crown Point. It originally opened in Calumet City in 1978 and moved to Crown Point in 2013 after business dropped off as the neighborhood round it changed.
The shop was part of a south suburban chain of comic book stores that includes locations in Frankfort, Lockport and Tinley Park. A clerk at the Frankfort store said the original plan was to relocate the Crown Point store, but the desired location fell through. Amazing Fantasy is keeping its eyes open for a good spot somewhere in town, the clerk said.
Amazing Fantasy sold comics, graphic novels, collectibles, board games and T-shirts, and held HeroClix tournaments on Saturdays. It was located in a strip mall next to Beck's Crown Bakery.
It was the only comic book shop in Crown Point when it opened, but the popular Chemshaw 13 DonutZ & Comics opened the next year in a historic bank building on the downtown square, in an area that gets far more foot traffic.
Tequila Restaurante closing, new eatery planned for Crown Point square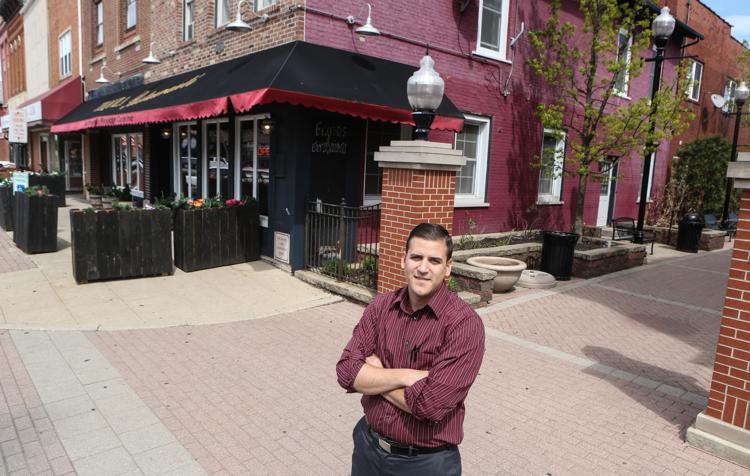 CROWN POINT — Tequila Restaurante is closing and a new restaurant will occupy its space on the downtown square. 
Provecho, an upscale Latin casual restaurant, will take over the location of Tequila Restaurante following extensive renovation. 
The lease for Tequila Restaurante at 110 S. Main St. ends in mid-May and is not being renewed, according to Chris Pappas, chef/owner of Provecho. The Pappas family owns that building.
Tequila Restaurante owner Ron Burget said they are closing May 13 but he's planning to relocate in a new building in the city and hopes to open by next spring. 
Burget said he wasn't happy to have to leave after eight years. 
"It makes no sense to me why they want to do what they're doing because I'm paying them $80,000 a year in rent," he said. "I had a two-year lease with two, four-year options. They decided to play games with me and not give me my option. I don't have any cards to play. They want the space."
Pappas said they have filed a lawsuit over nonpayment of rent.
"That's the reason the lease is not being renewed," he said. 
Burget said the Pappases tried to get him evicted a few months ago, but the judge gave him until May 17 — a few weeks before the lease is up May 30. As far as the rent situation, Burget said a couple of times it was a few days late, but it was paid.
The Pappas family owns several restaurants in Crown Point.
Chris Pappas is owner and general manager of Pappas Restaurant in the Jewel Plaza on Main Street. He took over that operation for his father, Angelo Pappas, in September 2015. Angelo Pappas owns Twelve Islands Restaurant just south of the building at 110 S. Main St. The family bought that property about two years ago.
Plans call for leveling the entire first floor to change its flow and structure and make it more open. Renovations will include a new entranceway, a new kitchen that will be open and seen from the dining room, improved bathrooms, an open wood fire grill and a second staircase leading to the basement.
"This is an extensive rehab inside and out," Pappas said. 
Pappas plans to remove all the seating and flower pots in front of the building to give the public complete access to the front sidewalk. Outdoor dining will be set up on the south side of the building in Parry Court, which separates Provecho and Twelve Islands.
Two roll-up glass window doors will be placed on the restaurant's south side facing the patio to bring in more light and add to the open concept. Plans call for the patio to include features such as a fire pit and shade sails.
"There is lots of potential for Parry Court as far as an ambiance setting and I think it's been underutilized," Pappas said. 
Pappas said Provecho will add something unique to the downtown square dining options. The restaurant will encompass all Latin flavors into one brand and "show off what the culture has to offer."
"I want to do something with more attention to detail," he said. 
Pappas said the name of the restaurant comes from Latin culture and is something said when approaching a table with family, friends or guests. 
"It kind of means thank you for the time spent around the table enjoying the meal together," he said.
Renovations are set to begin in May with plans to open in November or December. The outdoor dining patio will open in May of next year. 
Meanwhile, Burget said "everything works out for a reason."
"I think what I'm going to land into is bigger and better for me and better for Crown Point," he said. "I've had a great following for eight years. We're very successful."
Strack & Van Til being sold, nine Ultra stores to close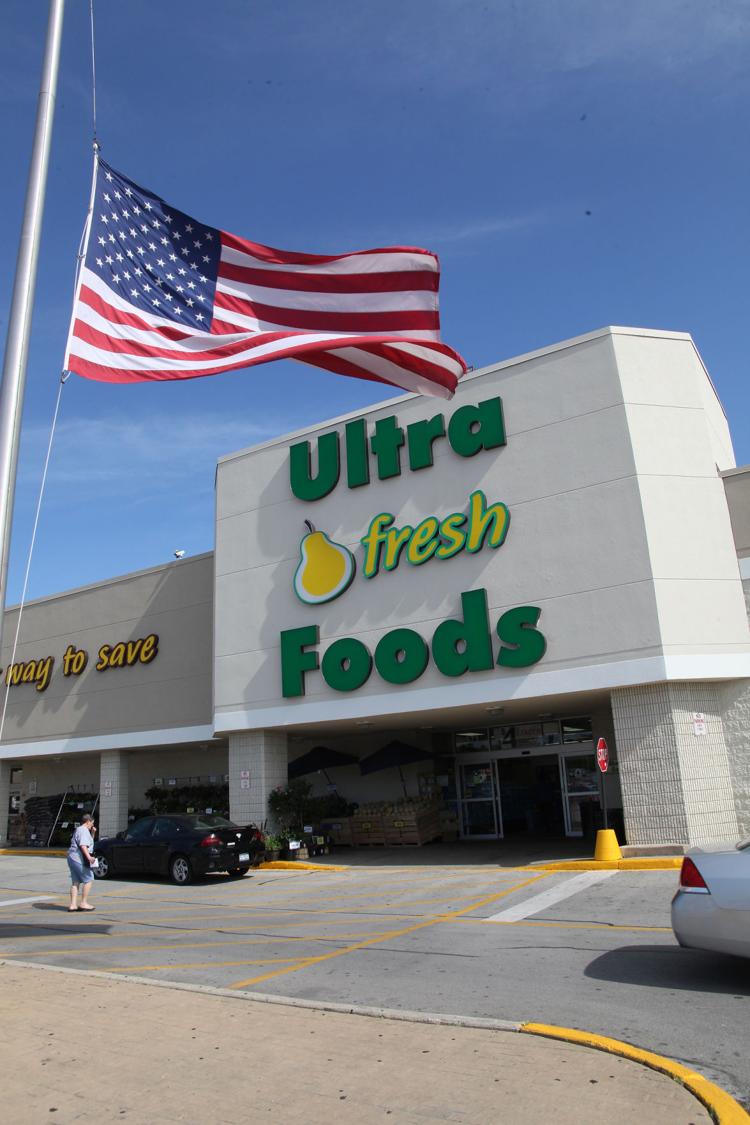 The parent company of Region institution Strack & Van Til, Northwest Indiana's largest locally owned grocery store chain, plans to sell off 22 of its stores and close nine Ultra Foods discount supermarkets, company officials said Tuesday.
The iconic supermarket chain started 58 years ago in Highland, grew by opening new stores and acquiring competitors like WiseWay and PayLow, and is currently headquartered on 45th Street in Highland. It is owned by Central Grocers Inc. co-op in Joliet, which is now working toward a sale. The $2 billion co-op, a wholesaler that supplies 400 independent grocery stores across Chicagoland, did not disclose the prospective buyer. 
Strack & Van Til had just announced the closure of five stores in March, and now says it will close underperforming Ultras in Gary, the Merrill Point shopping center in Merrillville, Lansing, Crestwood, Wheaton, Joliet, Chicago Heights, Calumet Park and Forest Park as a condition of the sale.
The remaining 22 stores in the last large Region-based grocery chain would stay open under new ownership.
"As we move forward with this sale process, we are as committed as ever to providing our customers the highest-quality products and services and working hard to make sure our customers are completely satisfied," President and Chief Executive Officer Jeff Strack said. "As a third-generation member of the company's founding family, and a proud member of the Northwest Indiana community, I want to assure our customers and neighbors that we take pride in the responsibility we have to the communities we serve and live in. We thank our loyal customers for their ongoing support, and also thank our employees for their continued hard work and dedication."
Strack & Van Til, often referred to as Stracks, has been a staple of Northwest Indiana life known for its catered fried chicken, fresh baked goods and friendly customer service that include packing groceries in customers' trunks. It was founded when longtime independent grocers Ernie Strack and Nick Van Til partnered to pool their resources and open a larger, more modern supermarket that came into vogue in the 1950s.
It's become so ingrained in the local culture that shopping at Stracks is often incorporated in many "you know you're from the Region if ... " lists and The Buscias at Pierogi Fest joke about passing off Strack & Van Til-prepared dishes as home-cooked.
The grocery chain had as many as 38 supermarkets under the Strack & Van Til, Ultra and Town and Country Market brands as recently as a few years ago, but is now down to 31 remaining stores.
The company named Jeff Strack CEO about a year ago, after his predecessor Ken Diehl resigned after a year and a half on the job. Like many in the supermarket business, Strack & Van Til has been struggling because of low food prices and greater competition, including from Aldi's, Meijer, Whole Foods, online grocery delivery services, dollar stores and even home supply stores like Menards that have started to stock more grocery items. Longtime Chicago grocer Dominick's, which catered to a middle class customer like Strack & Van Til, collapsed under the same pressures and went out of business in 2013.
Strack & Van Til's parent company is now working with lawyers and financial advisers to sell the majority of the stores, which would "continue to operate and serve their communities on an ongoing basis."
"We appreciate the great impact a store closure has on associates, customers, vendors and the community, and our team is committed to minimizing that impact in every way we can," Strack said.
Strack said in a letter to employees Tuesday the expectation is that the new owner would offer most of them jobs.
"Today we announce our parent company, Central Grocers, is working with advisors toward implementing a sale of the majority of Strack & Van Til stores," he wrote. "While we don't yet have a signed deal, the proposed transaction calls for 22 stores to be sold as going concerns, which means they would continue to operate and we expect the buyer would offer employment opportunities to most of the stores' current personnel."
Most of the Ultra stores are closing in the Chicago suburbs in Illinois, which Strack & Van Til executives have repeatedly said over the years is a much more crowded, competitive market. The company has recently played up its Northwest Indiana roots in its marketing efforts, even incorporating a silhouette of Indiana into billboards and other ads.
It was not immediately known how many Ultra employees would lose their jobs. 
"We all know that our associates work hard to create success at their stores, and these decisions are not a reflection of their individual performance, but rather the increasingly difficult environment for independent supermarkets and retailers," Strack wrote in the letter to employees. "I want to assure you that decisions like these are made only after careful evaluation, and we are committed to treating affected employees with dignity and respect."
Some have been calling 2017 the "retailpocalypse" because of the stunning number of brick-and-mortar stores that have been closing across the country. Retailers that are shuttering all or some of their stores in the Region and the south suburbs so far in 2017 include Rue 21, Ashley Homestore, HHGregg, Payless, Dollar Express, MC Sports, Family Christian, Gordmans, The Limited, Wet Seal, Kmart, Sears Appliance and Hardware Store, Carson's Clearance Center and Gander Mountain.
Rue21 store to close in Valpo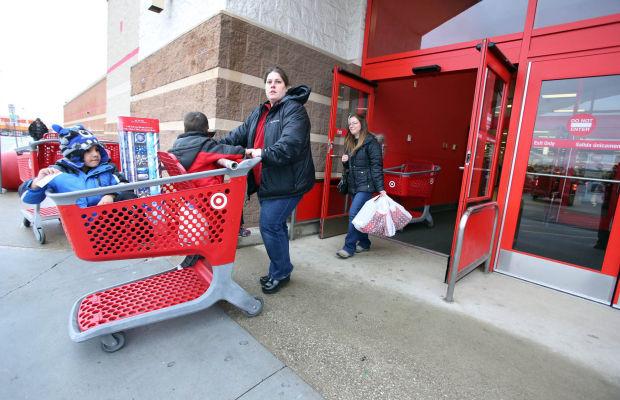 Largely mall-based teen clothes retailer Rue21 plans to shutter more than 400 stores nationally, including its Valparaiso location.
"It's true — we are closing some stores," the suburban Pittsburgh-based retailer said on its website. "It was a difficult but necessary decision. But the good news is we still have hundreds of locations across the country, and our website, rue21.com, open for business."
Rue21, which purports to "rock girls and guys hottest fashion trends for less so you can step out in style," will close its Valpo store at 2410 Laporte Ave. #150 next to Target in the shopping corridor along Ind. 49. It does not plan to close other local stores in the Southlake Mall in Hobart, the River Oaks Center in Calumet City, the Lighthouse Place Premium Outlets in Michigan City, or the Tinley Park Plaza in Tinley Park.
Facing competition from e-commerce businesses like Amazon, brick-and-mortar retailers have been failing and closing stores at an unprecedented pace.Retailers that are closing all or some of their stores in the Region and the south suburbs so far in 2017 include Ashley Homestore, HHGregg, Payless, Dollar Express, MC Sports, Family Christian, Gordmans, The Limited, Wet Seal, Kmart, Sears Appliance and Hardware Store, Carson's Clearance Center and Gander Mountain.
Ashley Homestore closing in Schererville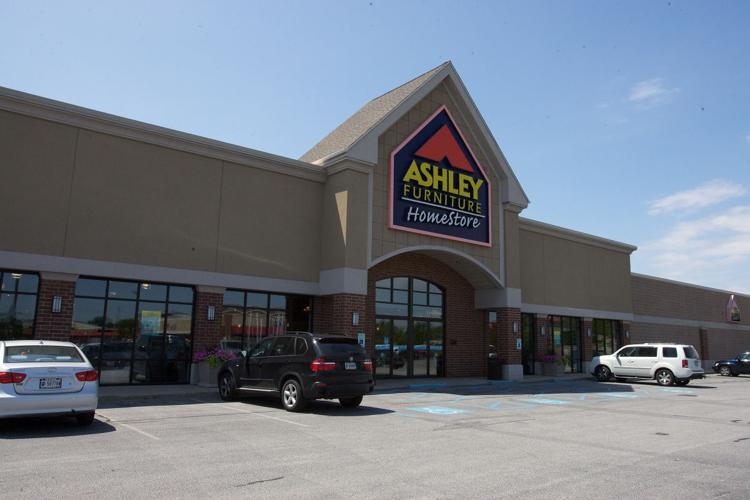 Mattress stores had been opening left and right in Schererville in recent years. Eight mattress stores now occupy a 2.5-mile stretch of Indianapolis Boulevard, a concentration that even attracted the attention of the popular podcast Freakanomics and that probably was never sustainable. 
Now the culling has begun.
Ashley Homestore announced that after 12 years it was closing its 50,000-square-foot store at 1516 US-41 Schererville and liquidating all the inventory in an ad in Saturday's Times. An employee said it should be closed by the end of April and that accessories were marked down by as much as 75 percent. 
The Schererville Ashley Furniture HomeStore was an outlet store that had employed 30 to 50 workers. It opened in 2005.
The new Ashley Homestore at 1550 E Lincoln Highway in Merrillville, which opened last year, will remain open. 
Traditional brick-and-mortar retailers have been closing in droves in 2017, in what some have dubbed the "retail apocalypse." HHGregg, Payless, Dollar Express, Strack & Van Til, MC Sports, Family Christian, Gordmans, The Limited, Wet Seal, Kmart, Sears Appliance and Hardware Store, Carson's Clearance Center and Gander Mountain are among the many stores to close all or some locations in Northwest Indiana and the south suburbs so far this year.
Dollar Express shuttering Gary stores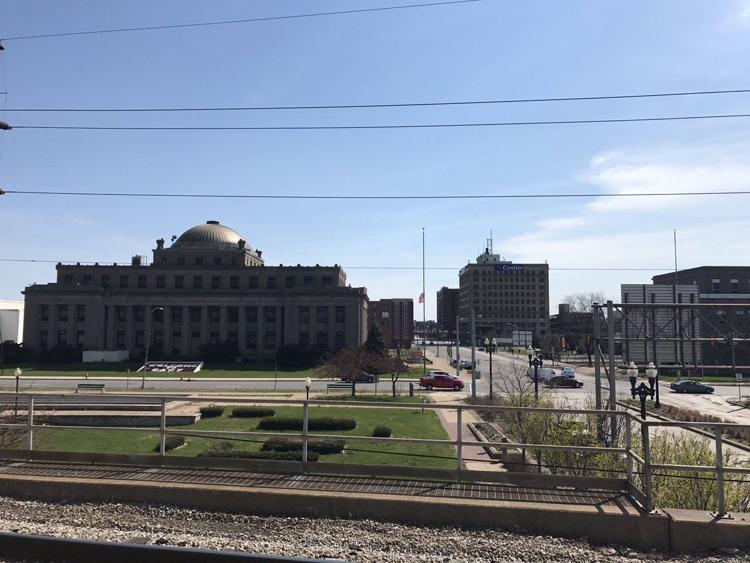 An upstart dollar store chain is going under after just 18 months, putting 38 people in Indiana out of work.
Charlotte, North Carolina-based Dollar Express plans to close all 330 stores in 36 states, including two in Gary. The chain said in a WARN notice to the state of Indiana's Department of Workforce Development that it would shutter its stores at 4157 Cleveland St. and 2535 Garfield St. in Gary this summer, laying off 18 workers.
"Dollar Express has made the difficult decision to liquidate and close all of its stores on approximately June 30, 2017," Dollar Express Senior Vice President of Human Resources and Chief Legal Officer Dean Williamson said in the letter. "We presently expect that employee separations will take place on or around June 30, 2017."
Dollar Express also expects to close two stories in Indianapolis, and one in Fort Wayne, laying off another 20 workers.
Dollar store sales soared during the Great Recession, taking away market share from traditional discount retailers like Walmart, but the Dollar Express chain faced stiff competition from more established competitors like Family Dollar, Dollar Tree and Dollar General.
Retailers have been closing left and right in 2017, in what some have dubbed the "retail apocalypse." HHGregg, Payless, Dollar Express, MC Sports, Family Christian, Gordmans, The Limited, Wet Seal, Kmart, Sears Appliance and Hardware Store, Carson's Clearance Center and Gander Mountain are among the many stores to close all or some locations in Northwest Indiana and the south suburbs so far this year.
HHGregg to fold, close Highland and Merrillville stores
HHGregg, an Indiana retailer that once aspired to take Circuit City's place as the second largest home electronics retailer in the United States, will vanish from the Midwestern suburban landscape where it's been a staple after failing to find a buyer to take it out of bankruptcy.
The Indianapolis-based consumer electronics, appliances and furniture retailer plans to close all of its remaining big-box stores nationwide, including its locations in Highland, Merrillville and Orland Park. About 4,200 employees will be laid off.
"Since filing for financial protection under Chapter 11 of the Bankruptcy code on March 6, 2017, we have continued to fight for the future of our company," HHGregg President and CEO Bob Riesbeck said. "While we had discussions with more than 50 private equity firms, strategic buyers, and other investors, unfortunately, we were unsuccessful in our plan to secure a viable buyer of the business on a going-concern basis within the expedited timeline set by our creditors. We have, however, received and accepted a bid for liquidation of our assets."
Liquidation starts on Saturday. Tiger Capital Group, LLC and Great American Group, LLC will sell off merchandise, furniture, fixtures and equipment at HHGregg stores and warehouses.
HHGregg has 15 stores and a distribution center in the Chicagoland market, which it made a big push into after Circuit City went bankrupt and collapsed in 2009. In Northwest Indiana, it replaced the Borders in the Highland Grove Shopping Center and has a store at 2757 East 81st Ave. in Merrillville, in a strip mall just east of the Southlake Mall.
The company was founded 62 years ago, and grew into a regional behemoth with 220 stores in 19 states. It tried to distinguish itself from competitors with knowledgeable customer service and was known for advertising slogans such as "Gregg's got it" and "Price and Advice. Guaranteed." In recent years, it started devoting more floor space to selling furniture as it struggled to find a niche in a shifting retail landscape.
The retailer, which is headquartered on 96th Street on the North Side of Indianapolis, filed for Chapter 11 bankruptcy in March, when it announced it would close 88 stores nationwide, though none in the Region. At the time, a buyer was supposed to guide the struggling retailer back to solvency, but the deal fell through.
Online commerce has been killing brick-and-mortar businesses nationwide, and 2017 has been a devastating year for stores, retail jobs and commercial real estate. Retailers that have closed all or some of their stores in the Region and the south suburbs so far this year include MC Sports, Payless, Family Christian, Gordmans, The Limited, Wet Seal, Kmart, Sears Appliance and Hardware Store, Carson's Clearance Center and Gander Mountain. Macy's and JCPenney also are shuttering department stores around the country.
Orland Park Payless to close after bankruptcy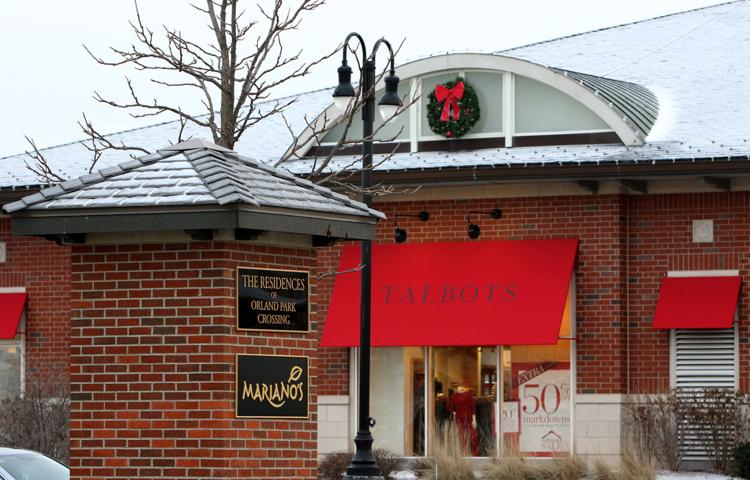 Payless is the latest struggling retailer to file for bankruptcy in 2017, and it's planning to immediately close 400 stores, including its Orland Park location.
The Kansas-based discount shoe chain elected not to close any of its Northwest Indiana locations. It operates surviving stores in Hammond, Schererville, Griffith, Hobart, Merrillville, Valparaiso and LaPorte.
Payless plans to close 12 Illinois stores and one Indiana location in Terre Haute.
The company has filed for Chapter 11 bankruptcy in a federal court in Missouri "to facilitate the financial and operational restructuring necessary to strengthen its balance sheet and position the company for long-term success," Payless said in a statement.
"Payless will continue to operate its business in the ordinary course in terms of its customers, vendors, partners and associates," the retailer stated.
"We intend to use the Chapter 11 process to implement a comprehensive path forward to meaningfully enhance our growth profile and profitability, positioning us to continue to thrive as a sustainable business in the face of the retail industry's radical, unprecedented transformation."
As it progresses through the process of bankruptcy, Payless said it will continue to pay wages to employees, honor all gift cards, and pay vendors.
Online commerce has been putting a major hit in brick and mortar retail, and 2017 has been filled with carnage. Retailers that are closing all or some of their stores in the Region so far in 2017 include MC Sports, Family Christian, Gordmans, The Limited, Wet Seal, Kmart, Sears Appliance and Hardware Store, Carson's Clearance Center and Gander Mountain.
Al's Supermarket to close in South Haven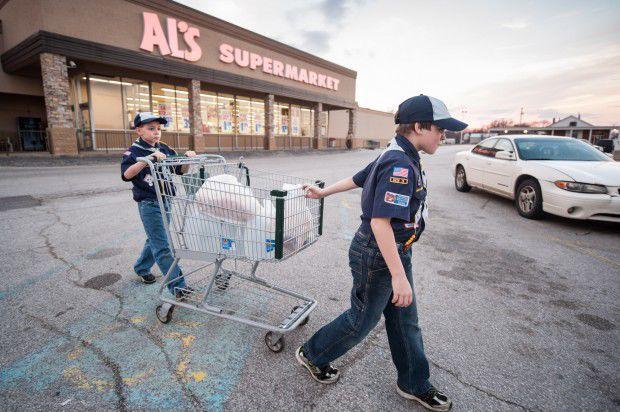 The only supermarket in the unincorporated town of South Haven in Porter County is slated to close next month. 
Al's Supermarket is shuttering its store at 392 U.S. 6, the only one in a community of more than 5,200 residents.
"We will be closing our South Haven location next month. We did not make this decision lightly, but unfortunately the financial investment required to improve the facility and grow sales at the South Haven store is too great for our company to take on," Al's Supermarket said in a statement on its website and Facebook page. "As a company we had to make a difficult decision to close our consistently unprofitable stores in the hopes of regrouping and growing our company in the future."
The supermarket had been in South Haven Square for decades. The now-defunct Costas Foods chain sold it to Al's in 1996. It faced increased competition from Aldi and Meijer a few miles down the road in Portage.
"South Haven's talented, dedicated staff worked very hard to run their store in an extremely competitive environment, and the decision to close the store should not reflect poorly upon them," Al's said in the statement. "They gave their best efforts. We value them tremendously and have offered our South Haven team opportunities for placement at our other locations."
Al's, a small, independent family-owned grocery chain, still has two stores in Michigan City, one in LaPorte and a Barney's Market in New Buffalo, Michigan. Al's Supermarket closed its location in the struggling Maple Lane Mall in west LaPorte last year.
"We are a family-owned, independent business in an extremely competitive environment, dominated by large national and even multinational chains," Al's Supermarket said in a statement. "Our resources pale in comparison to these competitors, so at this time we must regroup. We will focus our resources on our four core stores to help them grow, so that we can eventually look at additional growth opportunities in other markets."
Longtime customers lamented the closing on Al's Facebook page, saying the store helped bring the community together, was a convenient place to shop and had an excellent meat counter. Others complained of high prices. 
Strack & Van Til also is in the process of closing five grocery stores, including one in Merrillville. It's been an extremely tough year for stores in Northwest Indiana so far in 2017. Closings include Big Lots, Sears, Kmart, Carson's, The Limited, Wet Seal, MC Sports, Gander Mountain, Family Christian Bookstore and Gordman's. 
Gordmans, Family Christian going out of business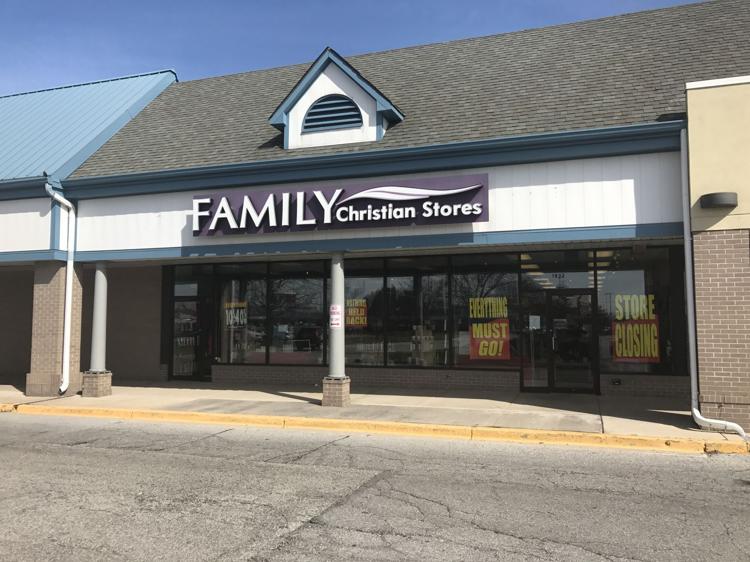 More retail store chains are collapsing, leaving behind vacant storefronts across Northwest Indiana.
Gordmans announced Monday it has filed for Chapter 11 bankruptcy protection and is looking to liquidate all locations, including Schererville. A buyer swooped in to save the Gordmans in Valparaiso from closing. Family Christian, which billed itself as "the world's largest retailer of Christian-themed merchandise" is closing all 240 stores, including in Hobart, South Holland, Matteson and Orland Park.
Family Christian had been in business for 85 years selling Christian books, music and apparel, and employed more than 3,000 people nationally. The chain, which had 14 stores in Indiana, is liquidating all of its inventory and has marked everything at least 40 percent off. Going out of business signs hang in the windows of its store across from the Southlake Mall in Hobart.
Retailers across the country have suffered after a dismal holiday season and a continued migration to online shopping. Retail chains that are closing all or some of their stores in the Region so far in 2017 include MC Sports, The Limited, Wet Seal, Kmart, Sears Appliance and Hardware Store, Carson's Clearance Center and Gander Mountain.
Omaha, Nebraska-based Gordmans operates discount department stores in the Porter's Vale Shopping Center at Ind. 49 and Lincoln Highway, in Valparaiso, and at Shops on Main shopping center at Indianapolis Boulevard and Main Street, in Schererville. Just three years ago, Gordmans opened the 50,079-square-foot store in Shops on Main, which is the largest store in the new lifestyle center that's also home to a Whole Foods and a soon-to-open Nordstrom Rack.
The chain sells a hodgepodge of apparel, home decor and accessories. It employed more than 5,100 people nationally at more than 100 stores.
"Until further notice, all Gordmans stores are operating as usual without interruption," Gordmans President and Chief Executive Officer Andy Hall, said in a statement. "The management team and all of our associates remain committed to continuing to provide great merchandise and service to our guests during this process."
The retailer has an agreement with Tiger Capital Group LLC and Great American Group LLC to liquidate all its inventory in all its stores and distribution centers unless a more favorable deal comes forward, according to a company statement.
*Updated to say the Gordmans in Valparaiso will remain open.
Gander Mountain closing at Southlake Mall after 23 years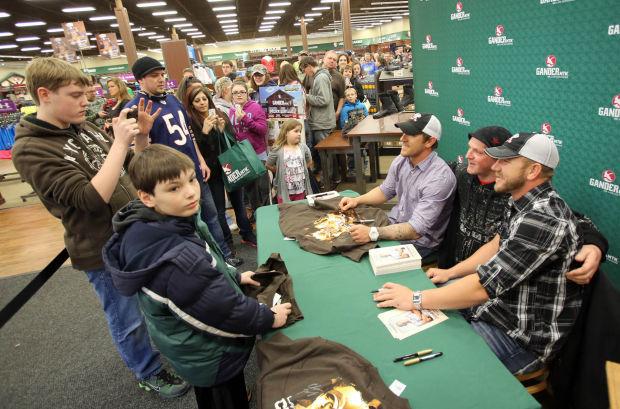 Gander Mountain plans to close its longtime big-box store at the Southlake Mall in Hobart as it files for Chapter 11 bankruptcy.
The St. Paul, Minn.-based sporting goods chain is closing 32 locations nationwide, including the 35,000-square-foot hunting, fishing and camping store it opened on the southwest corner of the mall's parking lot in 1994. As many as 60 workers could lose their jobs.
"The decision to close these stores was not an easy one, and was made only after an extensive strategic review of our options," the company said in a statement. "A Gander Mountain store generally employs 20-30 full time people and another 20-30 on a part-time and seasonal basis. Our employees at stores affected by these closings may be considered for employment opportunities elsewhere within our system."
Gander Mountain will wind down the Hobart store over the next few weeks. It just spent $1 million in 2014 to renovate the store, which had been there for 20 years, into a firearms superstore with more than 4,000 guns, including pistols, shotguns and AR-15 rifles.
The retailer said it was shutting down underperforming locations, and is looking for a buyer to keep it afloat. Gander Mountain said it's discussing a buyout with "a number of parties" and hopes to close on a sale by May 15.
Times have been rough for retailers, especially in sporting goods. Bass Pro Shops recently bought out Cabela's. The Sports Authority went under, closing its stores in Hobart and Calumet City. MC Sports also went bankrupt and is shuttering its Michigan City store after shutting down its Highland location last year.
Hobart Assistant to the Mayor Bob Fulton said it appeared to be too many players in a market that couldn't sustain it.
"It's always a concern when we lose a business in the area," Fulton said. "The first concern is for all those people being displaced from their jobs. Even if they're not Hobart residents, they have a tie to the community and you hope the best for those people. It's still a strong enough retail corridor where it will be filled."
Southlake Mall leased the store to Gander Mountain, so the city won't lose out on property taxes but all of Lake County will lose out on local option income tax paid by employees there.
"Mall management is ultimately challenged with filling that space, but we as a city will do whatever we can to help," Fulton said.
UPDATE: Strack & Van Til to close five stores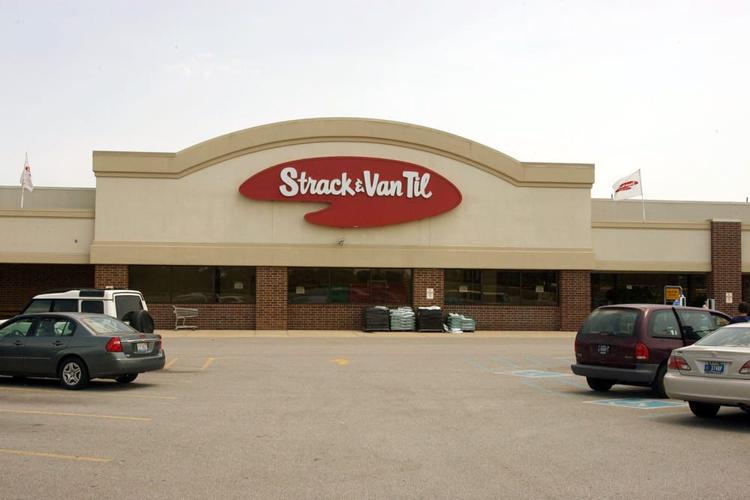 Strack & Van Til is closing five stores, including its longtime store in Merrillville.
Vice President of Human Resources Derek Kinney said the supermarket chain was closing the decades-old Merrillville location at 7201 Taft St. and four Illinois stores, including a Strack & Van Til and and an Ultra in Chicago. He said it was a difficult decision the Highland-based company made because the stores weren't profitable and their leases were up.
"We're very saddened having to do this," he said. "We thank our customers for their patronage and our workers for their hard work. This had nothing to do with either of them. It was a business decision we had to make. It's a sad time for us. We want to grow the business and provide jobs."
An estimated 460 workers will lose their jobs at the stores in Merrillville, Chicago, Downers Grove and Lombard. Kinney said Strack & Van Til is trying to place as many of the displaced employees as possible in other stores.
Merrillville Town Council President Richard Hardaway said the town was reeling from the loss of the grocery store, which has been there since the 1970s.
"Residents can still go to Ultra or Save-A-Lot or Ruler or the Meijer down on U.S. 30, but it was a neighborhood grocery store that had been there for a lot of years and that people continued to frequent," he said. 
Hardaway estimates around 90 people will lose their jobs.
"We're always concerned about empty buildings," he said. "It's a sad day in Merrillville. We don't need another potential vacant building in town."
He hopes a new business, perhaps another grocery store, will swoop in to take over the leased building Strack & Van Til will vacate when it closes all five stores April 30. At Home swiftly replaced the Kmart that closed on U.S. 30.
"Hopefully there's another business waiting in the wings," he said. "We're just trying to recuperate from this announcement."
Strack & Van Til will continue to operate 32 stores in Indiana and Illinois under the Strack & Van Til, Ultra Foods and Town & Country brand names. The chain is closing roughly a third of its stores in Illinois, where company officials have said the grocery market is much more competitive. Strack & Van Til has a stronger brand in Northwest Indiana, where it's operated since 1959 and where it's widely thought of as the hometown grocer.
The company reviewed its portfolio as leases came up for renewal, and decided to close locations that were underperforming, Kinney said.
"The main reason for the closing is the profitability of the stores," he said. "It's such a difficult decision because of our people and our loyal customers. We will never take this lightly. We're sensitive to the plight of the community, and will try to get as many employees as we can to surrounding stores."
Michigan City MC Sports to close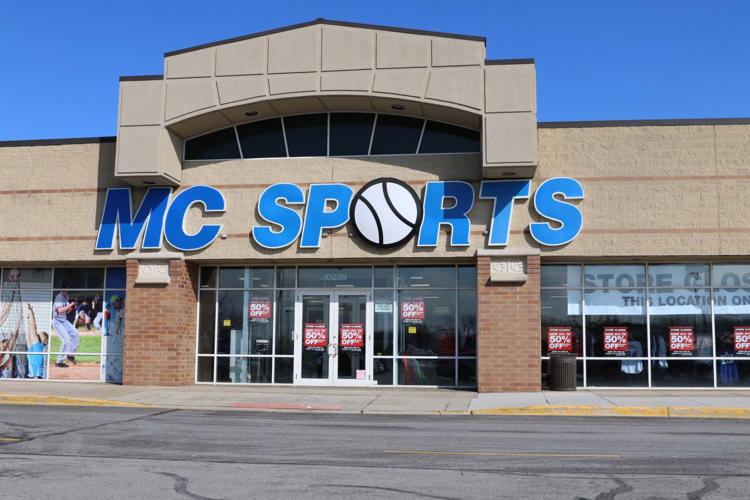 MC Sports filed for bankruptcy Friday and announced plans to close 66 stores, including locations in Michigan City and Joliet, Ill. 
The struggling Michigan-based sporting goods chain closed its Highland store in the Highland Grove shopping center last year. The Michigan City store at 4110 South Franklin was the company's last remaining store in Northwest Indiana. 
An employee said it would close in April and that all merchandise was currently marked down by 10 to 30 percent.
The MC Sports is in the Michigan City Plaza, which is catty-corner from the Marquette Mall and Office Tower. It has a wide array of sports gear, including pro sports jerseys, baseball equipment, kayaks, hunting rifles and fishing gear. It is a place where people can buy hunting and fishing licenses, and it offers services like racket stringing.
The retail industry as a whole has been struggling, and the sporting goods sector in particular. Sports Authority also went bankrupt last year, closing stores in Hobart and Calumet City. 
Good to Go by Lucrezia closes in downtown Valpo
A well-regarded olive oil and wine bar/deli/cafe has bid arrivederci to downtown Valparaiso after the owner said she had too much on her plate.
Good to Go by Lucrezia closed its location at 54 W. Lincolnway, just off the courthouse square, after three years.
Good to Go was an offshoot of Lucrezia Café and Ristorante of Northwest Indiana, which operates fine dining restaurants specializing in Northern Italian cuisine in Chesterton and Crown Point. The owners just opened the new Lucrezia Trattoria by Lake Maxinkuckee in Culver.
Lucrezia is keeping all three restaurants open, as well as the original Good to Go shop located near its Chesterton restaurant at 420 S. Calumet Road, but owner Nada Karas said it was too much to juggle five different establishments.
"We decided that our main focus had to be our full service restaurant brand, Lucrezia," Karas said on a Facebook post.
"This was apparent quickly with the accolades and the high customer demand we were receiving at our newest restaurant, Lucrezia Trattoria, in Culver, Indiana. Something had to give (there is one of me ... haha) and for many reasons, it needed to be Good to Go by Lucrezia in Valpo."
Good to Go by Lucrezia declined to renew its lease in downtown Valparaiso as well.
The retail shop and casual eatery was known for its charcuterie, artisan cheeseboards, craft beer, small plates, flatbreads, Boar's Head deli meat and live music. It was  well-reviewed online, getting 4.5 out of 5 stars on TripAdvisor. 
"We will continue offering extra virgin olive oils, balsamic vinegars, retail wine, and gourmet food items at our original Good to Go by Lucrezia in Chesterton," Karas said. "We will miss our loyal customers and musicians that called Good to Go by Lucrezia in Valpo their home."
Despite the cafe's closure, downtown Valparaiso still has one of the liveliest dining scenes in Northwest Indiana. New restaurants have continued to open, including Blue Point Oysters and Sushi Bar, Radius Valpo and Ricochet Tacos.
Highland Big Lots closed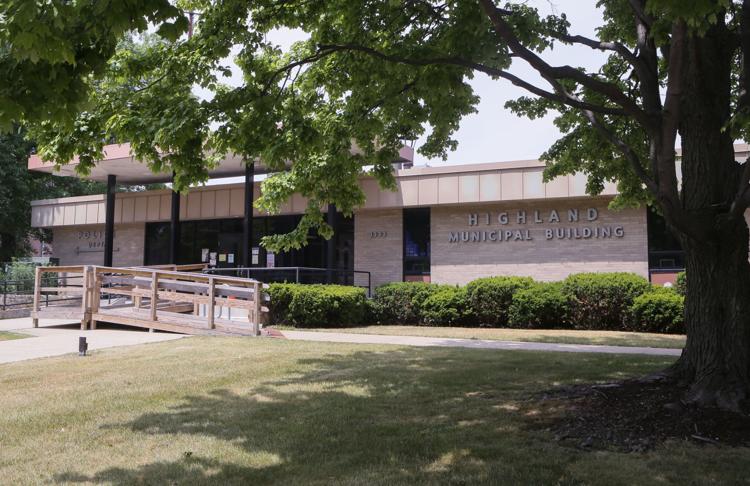 Big Lots has closed its discount store in the Ultra Highland Plaza at 8309 Indianapolis Boulevard in Highland.
The phone number is disconnected, the sign is taken down, and the store's interior has been emptied. The company did not immediately return messages.
Big Lots is a Columbus, Ohio-based department store chain that sells a variety of items, including housewares, furniture and groceries. It has 1,400 locations nationwide, including in Merrillville, Portage, Michigan City, Calumet City and Homewood. It has another store about 3.5 miles, or an eight-minute drive, south of the shuttered one in Highland on Indianapolis Boulevard in Schererville.
The Ultra Highland Plaza shopping center at Ridge Road and Indianapolis Boulevard across from Wicker Park is still mostly full and continues to attract investment, including a recent multilmillion-dollar renovation of the anchor Ultra Fresh Foods, a new Dollar Tree and the addition of a Fallas clothing and household items store in 2015.
Wet Seal closing at Southlake Mall, River Oaks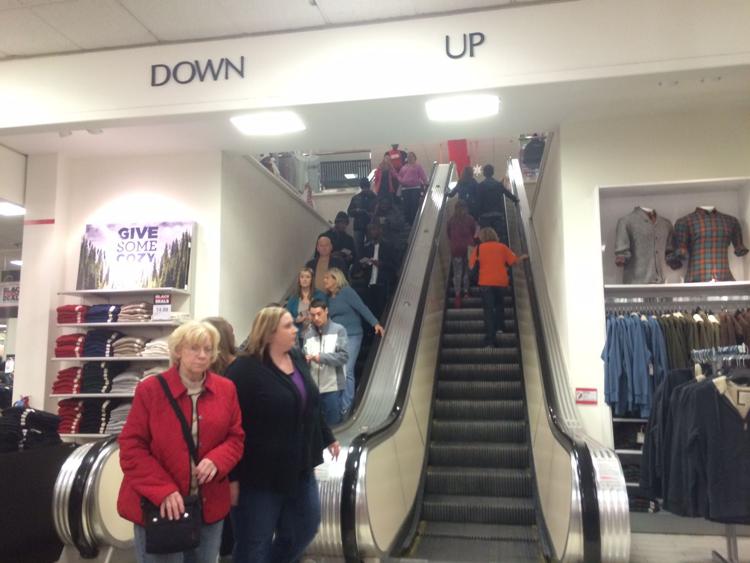 Wet Seal is closing its stores in Hobart and Calumet City as part of a national shutdown of more than 170 stores.
The teen fashion retailer is selling off all the merchandise and winding down operations at its stores in the Southlake Mall and the River Oaks Center in Calumet City. Employees said the locations would close in about eight weeks, or whenever the remaining merchandise gets sold off. Everything in the stores is now marked down by at least 20 percent.
A Wet Seal in Michigan City's Lighthouse Place Premium Outlets closed earlier.
The Wall Street Journal reported that the Irvine, California-based retailer sent a letter to employees last week that it was closing down all its locations and shuttering its corporate office. No one from the company immediately returned messages.
The store was known for trendy clothes and shoes for teen girls and young women. It filed for bankruptcy last year.
Earlier this month, The Limited closed its stores at the Southlake Mall and Orland Square mall in Orland Park after that company went out of business.
Alaskan Pipeline bar to be torn down, replaced with Circle K gas station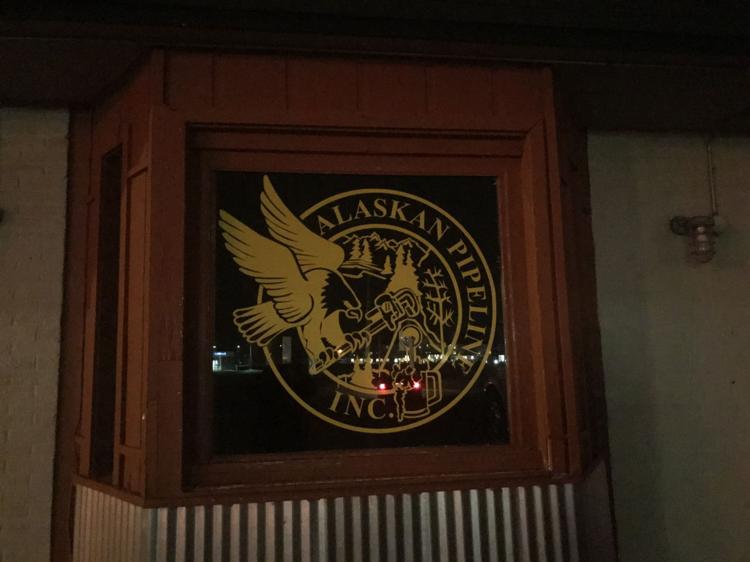 A woman posted on Facebook that she visited The Alaskan Pipeline bar in Schererville in 2012 and a friend was incredulous, saying she thought it shut down.
The woman responded that it reopened last year and "you know that place will never go away."
That's a sentiment many may have had about the landmark bar on U.S. 30, but it will soon disappear from the Region landscape.
Alaskan Pipeline at 200 East U.S. 30 has been closed for more than a year, is now being used for semi-truck parking, and will be torn down to make way for a Circle K gas station, Schererville Town Manager Robert Volkmann said. El Paso, Texas-based fuel station chain Circle K, which has more than 8,000 locations internationally, is planning a multimillion-dollar investment in a gas station, convenience store and car wash that would be right across the street from a rival Speedway.
Circle K, which is known for its supersized Polar Pops, plans to build a 4,600-square-foot brick building with 10 fueling stations outside.
"The bar could come down any time," Volkmann said. "It should happen soon."
The Alaskan Pipeline opened in Schererville in 1983, according to the small business intelligence service Manta. It was well-known for its distinctive logo of an eagle clutching a wrench in its talons and opening a pipeline so it could pour beer in a frosty mug.
The bar held live concerts, pool tournaments and karaoke, according to Times archives. It was home to one of Schererville's first recycling bins in the early 1990s, a time when recycling was still in its infancy and people had to drive somewhere to dump recyclables because there was not yet curbside pickup.
The Alaskan Pipeline also was infamous for hosting male dancers and live lingerie shows. The Indiana State Police arrested two women there for public indecency in 1992 because their see-through outfits were too revealing, according to Times archives.
The owners wanted to expand and open an Alaskan Pipeline II in Lowell, but residents, clergy and businesses opposed the plan because of the prospect of nudity.
The Federal Bureau of Investigation raided the Alaskan Pipeline in Schererville and seized two video poker machines in 1996, during a county-wide crackdown on illegal gambling that tavern owners said was tied to the dawn of riverboat gambling on Lake Michigan.
In 2007, a long-haired, goateed biker climbed up on a bar stool and took a mounted mule head down from the wall, speeding off with it on his Harley-Davidson. The owner offered a $200 reward for the mule, which was named Dusty, according to Times archives.
Volkmann said it was good to see some development replace the bar, which has fallen into disrepair and greets motorists on U.S. 30 with a fading, cracked street sign that simply says, "USA."
The Limited closes at Southlake Mall, Orland Square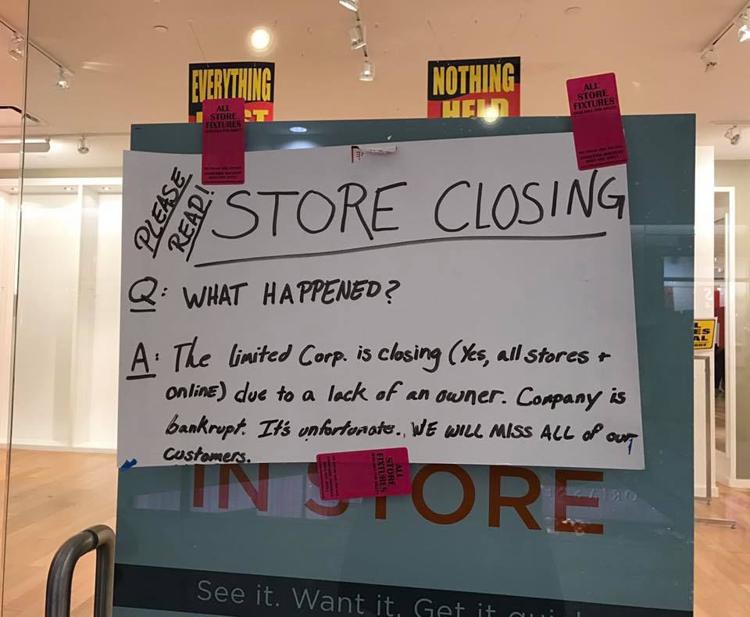 The Limited closed its stores at the Southlake Mall, in Hobart, and Orland Square, in Orland Park.
The New Albany, Ohio-based retailer of women's clothes shuttered all 250 locations nationwide, and is saying all online sales "are final."
"We're sad to say that all The Limited stores nationwide have officially closed their doors," the company announced on its web site. "But this isn't goodbye. The styles you love are still available online. We're just a quick click away 24 hours a day."
The location in the Orland Square mall started a going-out-of-business sale in December, and an employee said the Southlake Mall store closed Saturday morning.
"The Limited Corp. is closing due to a lack of an owner," a sign posted outside the mall store said. "Company is bankrupt. It's unfortunate. We will miss all our customers."
The Limited was reported to be heading for bankruptcy late last year, but as of Monday it had not yet taken that step.
The Limited was known for its sweaters, tops, blouses, and other women's clothes, including an Eva Longoria collection it was promoting heavily. It offered a wide array of blazers, jackets and other professional wear.
In 2007, it was acquired by private equity firm Sun Capital Partners, which also owns Gordmans, Bar Louie and Boston Market, among many other brands.
Sun Capital said in a statement that it was an increasingly challenging environment for retailers, especially in malls and particularly in the crowded women's apparel space. Other major retailers including Macy's, Kmart and Sears Appliance and Hardware have been closing stores across the country as more shoppers gravitate to e-commerce.
Carson's Clearance Outlet in Lansing to close next month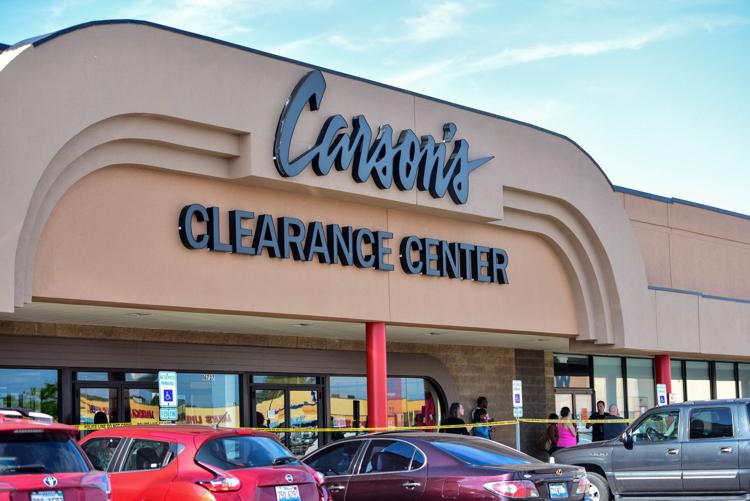 Carson's Clearance Center plans to close in Lansing next month, another notable loss to the once-thriving retail area around the River Oaks Center mall.
Parent company Bon-Ton Stores Inc. opened the 21,000-square-foot Carson's outlet store in 2013 at 16727 S. Torrence Avenue, in The Landings shopping center just south of the Little Calumet River and River Oaks. It opened shortly after the Carson's anchor department store closed in the regional mall in Calumet City.
Carson's has announced in an ad it would offer an extra 40 percent to 60 percent off of already discounted items at the clearance center for a going-out-of-business liquidation sale. An employee said the store was slated to close in mid to late January. 
A manager declined to comment, and a company spokesman did not immediately return messages.
Carson's, which also has full department stores in Merrillville, Michigan City and Hammond's Woodmar neighborhood, sold apparel, accessories and home items at the clearance center in Lansing. 
A nearby Sports Authority in Calumet City closed earlier this year after what was once the "nation's preeminent full line sporting goods chain" went bankrupt, shuttering all of its locations nationally.
Target also closed its big box store not far north of the shuttered Lansing retailers at 1717 East-West Road in Calumet City in 2014.
Despite high-profile closures, the heavily trafficked retail area around River Oaks has still attracted new businesses in recent years, including Alta Equipment, Bob's Discount Furniture and Checkers.
Bon-Ton Stores Inc. reported comparable store sales decreased 1.3 percent in fiscal 2015 as compared with the prior year. Net loss in fiscal 2015 was $57.1 million, or $2.90 per diluted share.
Merrillville Kmart to close after 42 years
Kmart opened in Merrillville in 1974, a year after the company that now owns it finished building the largest office tower in the world on South Wacker Drive in downtown Chicago.
Sears was then the largest retailer in the world, the Sears Tower was a testament to its prominence, and Kmart was riding high with its Blue Light Special sales. Thirty-one years later the two merged under the Sears Holding banner.
Lately, both historic retailers have been declining amid increased competition from rivals like Wal-Mart and Target. They've closed hundreds of locations and laid off thousands of workers after failing to adapt to changing consumer preferences. 
Kmart's ongoing contraction will now result in the closure of its Merrillville location at 101 Lincoln Hwy. A store employee said the big-box store was slated to close on Dec. 11.
Business Insider reported 64 stores would close nationwide, but a company spokesman declined to comment.
Kmart spokesman Howard Riefs did, however, confirm the Merrillville store would be shuttered.
"We can confirm that we are making the difficult, but necessary decision to close the Kmart store at 101 W. Lincoln, Merrillville," Riefs said. "The store will close to the public in mid-December. It's important for you to know that until then, the store will remain open for customers."
Riefs declined to comment on how many employees would be laid off, but said they would get severance and have the chance to apply to open positions at other Sears or Kmart stores. Kmart still has locations in Griffith, Chesterton, Valparaiso and LaPorte, and Sears still has locations in Merrillville, Michigan City, Portage, Schererville and Valparaiso.
Most of the affected workers were part-time or hourly.
The Merrillville Kmart had been underperforming, Riefs said.
"We have been strategically and aggressively evaluating our store space and productivity, and have accelerated the closing of unprofitable stores as previously announced," he said. 
A liquidation sale will begin Thursday.
Sears Hardware in Schererville will close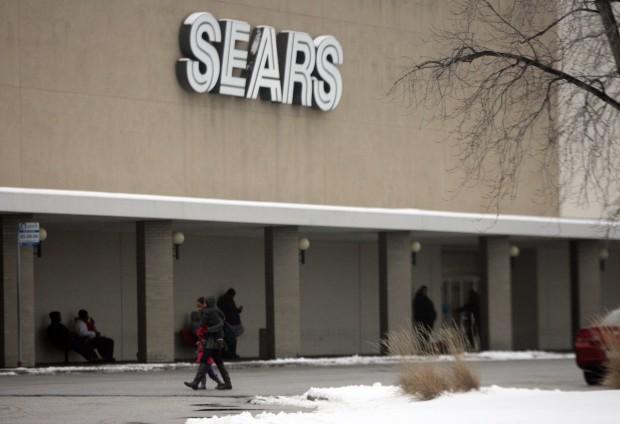 The Sears Hardware Store at 1150 U.S. 41, in Schererville will have a going out of business sale starting Friday and winding up in April when the store will close.
The store is owned by Sears Hometown and Outlet Stores, which is a spin-off of Sears Holdings, of Hoffman Estates. Its stores operate in three formats: Sears Hometown Stores, Sears Hardware Stores, and Sears Home Appliance Showrooms.
Sears Hometown and Outlet Stores has 1,260 stores nationwide, with 78 of those Sears Hardware Stores. The company had an operating loss of $7.5 million in the third quarter with comparable store sales down 1.6 percent, according to its most recent earnings release.
Highland Grove, one of the Region's largest outdoor malls, has lost HHGregg, Tuesday Morning and now Catherine's this year despite historically low vacancy rates.