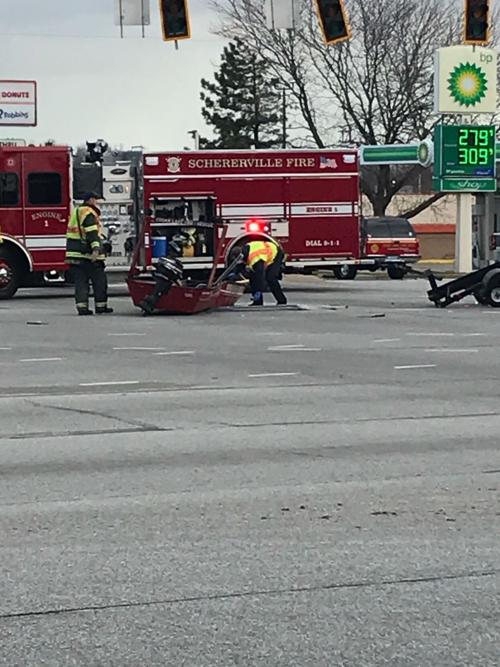 SCHERERVILLE — A boat owned by the Cedar Lake Fire Department temporarily hampered traffic early Thursday at the intersection of U.S. 30 and U.S. 41 after a vehicle carrying it got involved in a crash, an official said.
No one was injured, and the road was reopened about 9:30 a.m., said Schererville Deputy Police Chief Jeff Cook.
Responders were dispatched to the scene shortly after the crash, which occurred about 8:56 a.m., Cook said.
It appeared a 2011 GMC collided with the vehicle-boat combo, leaving the vessel temporarily stuck in the road.
A crash report was still being completed Thursday morning, Cook said.
It wasn't immediately clear whether the vehicle carrying the boat also belonged to the Fire Department, Cook said.
Schererville firefighters were seen clearing debris from the road.
Cedar Lake fire officials were not available for comment.
Check nwi.com for updates to this story.