Celebrations: Santa Clause says thanks for more than 60 years of smiles
The Times wants to celebrate your milestones — everything from births, birthdays, engagements, weddings, anniversaries, graduations and more. 
Submit your celebration announcements for a chance to be featured in print to nwi.com/celebrations. It's completely free of charge. You can also find all of our celebrations there.
Questions? Contact Times digital news director Matt Moore at 219-853-2509 or matt.moore@nwi.com.
See what we're celebrating so far this year here!
Celebrating 60 years of marriage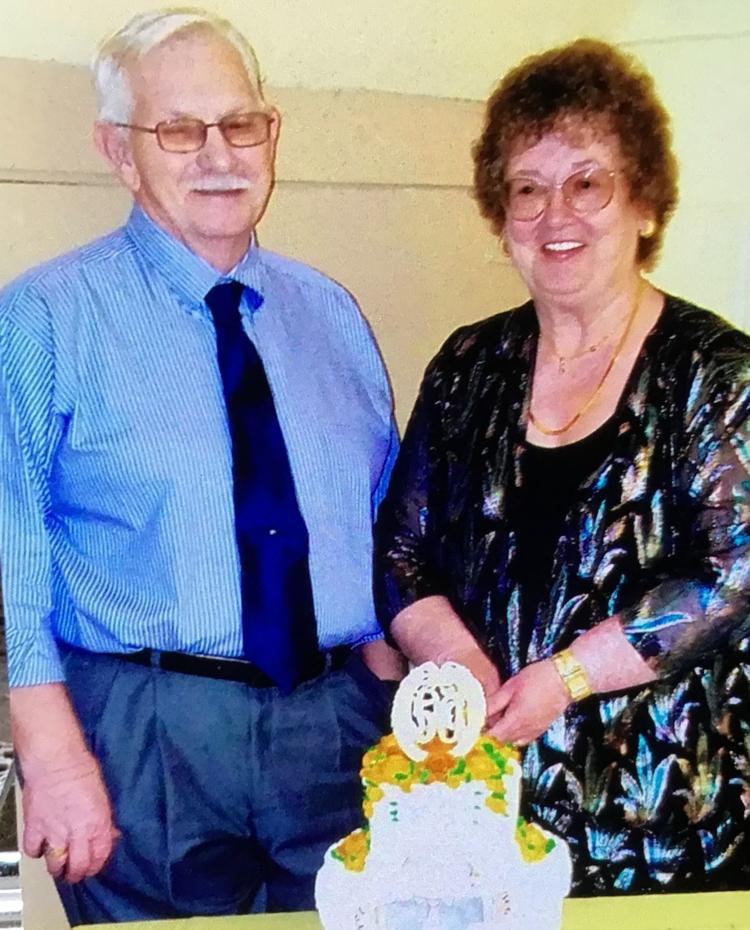 Allen Gotch and Myra (Hall) Gotch formerly from Highland, Indiana were married 12/12/1959. Through 60 years of marriage, they have one son Dale and daughter-in-law, Karen. Allen retired from US Steel and automotive work and Myra from retail stores. Celebrating best wishes from numerous family members. We love you, dad and mom, Dale and Karen.
Celebrating your first year in heaven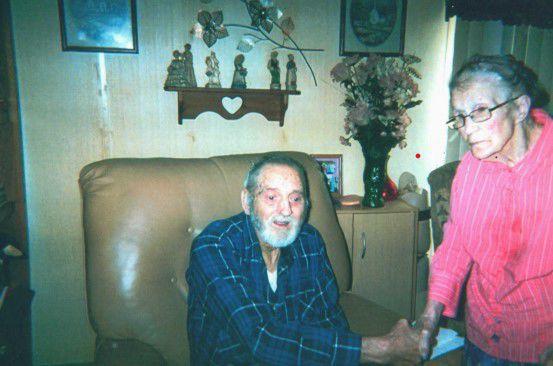 To our loving mother, Reba Lane, and my loving husband, James Quillen, who passed away on these dates,12-2-2018 and 12-11-2018. You both broke so many hearts when you passed away,you are loved and missed so dearly.
Love you always the LANES AND Quillen family, grandkids and great great grandkids.
Happy birthday Miguel and Gabriel Alvarado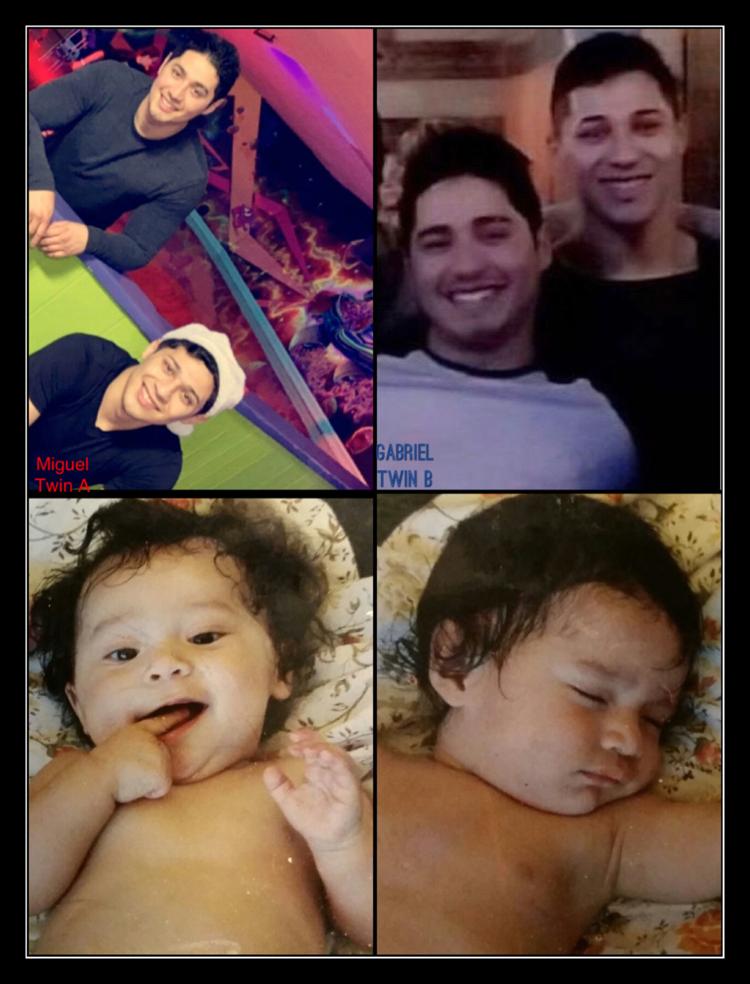 Happy Birthday to my Handsome Twins, Miguel and Gabriel Alvarado. We're so proud of you guys!We wish you the best!!
Joe and Virginia Hoadely celebrate 75 years together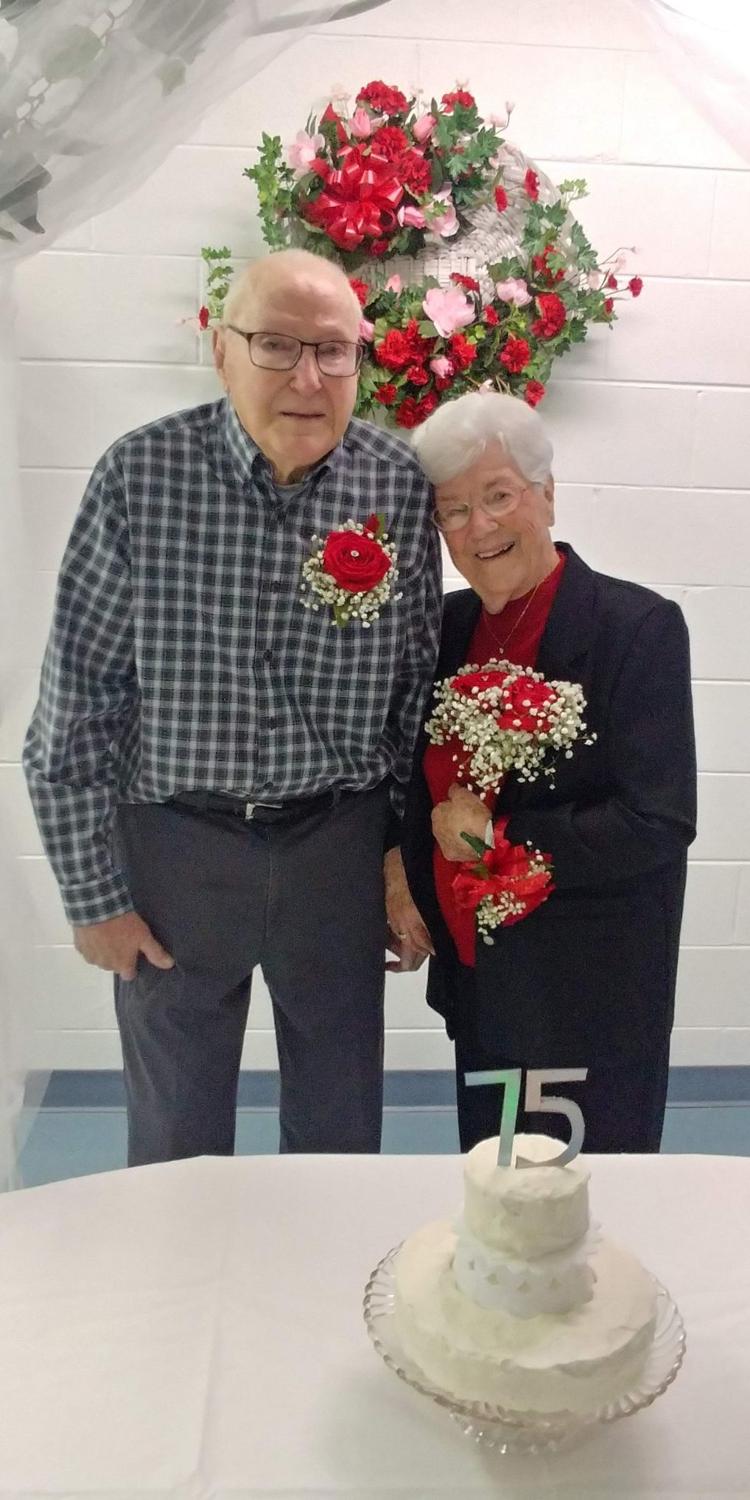 Joe and Virginia Hoadley of northwest Indiana proudly celebrated their 75th Wedding Anniversary in November. They are parents of two. Grandparents of six. Great Grandparents of six. And Great Great Grandchild number two is on his way.
With Much Love, Don & Gina
Wayne and Rose Moser celebrate their 70th anniversary
Wayne and Rose Moser celebrated their 70th wedding anniversary with a trip to Noah's Ark in Williamstown, KY,
Wayne & Rose were married Nov. 20, 1949 at the Methodist Church in Valparaiso.
They have 3 children, Donna (Roger) Long, Stan Moser and Diane (Steve) Osburn, They have 6 grandchildren and 12 great-grandchildren.
Wayne retired from Urschel Laboratories and Rose retired from Valparaiso Community Schools.
Evelyn Bradshaw is turning 100
Evelyn Bradshaw will be 100 years old on December 9, 2019. Have a wonderful day, we love you!
From Kimberlee Christine Koepke
Thanks to great neighbors!
If you saw two people running around 81st. St and Manchester in Schererville on Tuesday. We were taking our rescue dog for her first walk in the neighborhood. Somehow she managed to get loose and ran in and out in between homes. Thanks to Tom and daughter, Angela for their help. Also, I want to mention the gal who stopped her black jeep to help us get the dog. We especially want to thank the girl who had her twins in the stroller. She was the person who finally got our Ruby. We only had her for a week, got her in Wisconsin. Her owner had to go into assisted living, so the dog had to be put up for adoption. Thanks so much for all your help with our Runaway Ruby!
From Mark and Judy Paswinski
Pablo Alvarado is 8 years old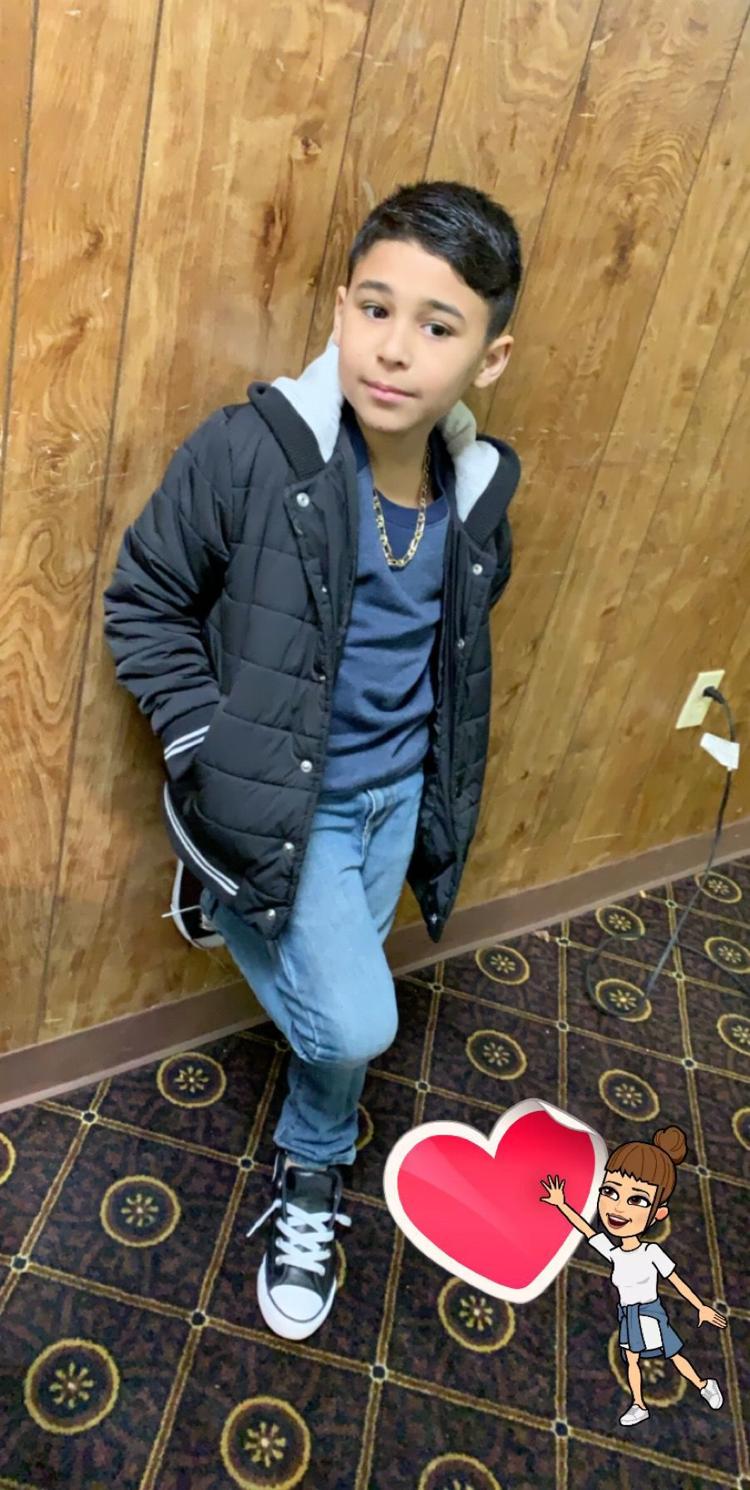 Happy 8th birthday, Pablo! #Carne #Peanut #LilBuddy. We Love you so much! XOXO
From Nana and Papa Alvarado 
4 generations of smiling faces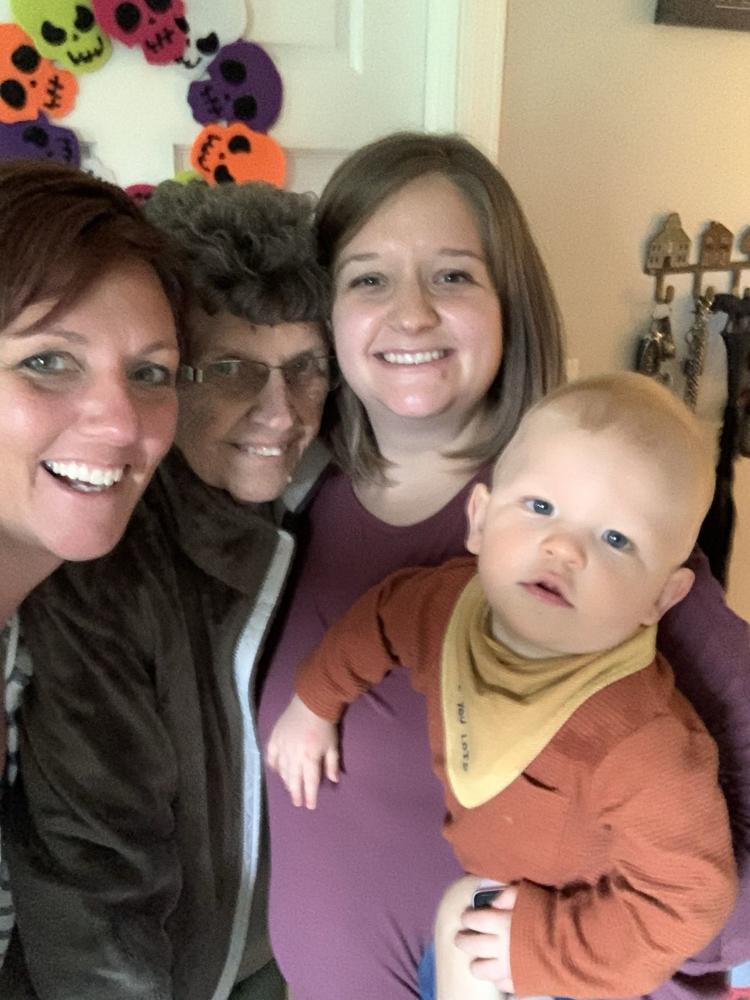 Great-grandmother Lora Brown and grandmother Patsy Brown, both of Hebron, and Sara Grossman and Jonas Grossman, both of Greenfield, Indiana, got together recently for a visit. Ten-month-old Jonas was in charge of entertaining them.
30 years strong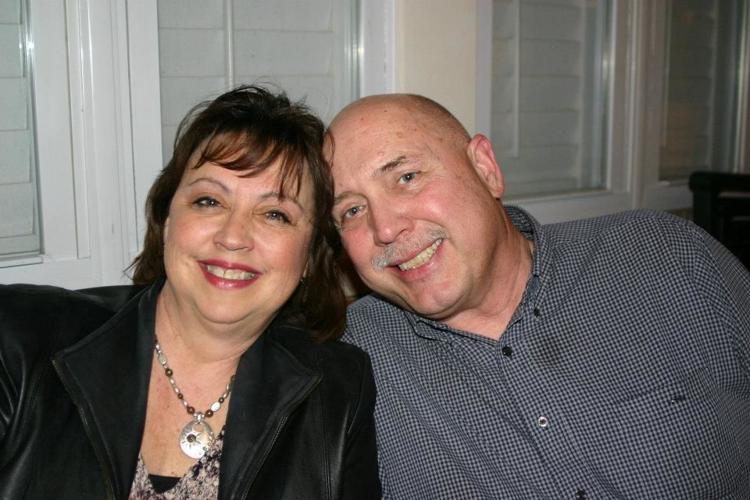 It does not dishonor others,
It is not easily angered,
It keeps no record of wrongs.
Love does not delight in evil
but rejoices with the truth.
Happy birthday!
In memory of James Quillen.
This would have been your 81st birthday on Nov. 21, but your no longer with us. We miss you very much and think about you every day.
Mom, kids, grandkids and great-grandkids
Look who turned 45!
To my amazing older sister who always knows how to make me laugh! I love you and Happy belated birthday, Brenda!
Darrel Korth celebrates 100th birthday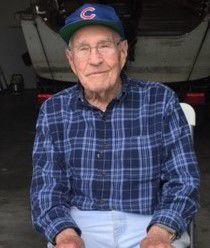 Twenty-five years ago this past Halloween, a commercial plane crash occurred in Roselawn, Indiana, in which I lost my sister and young nephew. For most anniversaries thereafter, we have held a roadside memorial service at the site to honor our loved ones. Not only do the families gather, but first responders and local residents in support of us as well.
For many years, it became a tradition after each service to gather at the United Methodist Church in Roselawn for a warm meal. This social gathering became a time that we all looked forward to. We would reminisce of our lost loved ones, speak of future plans, and rekindle meaningful friendships that had formed along the way. In particular, I developed a special friendship with a gentleman of the community who attended most of our outdoor services, regardless of weather conditions — and some years, the weather was as punishing as on that day the plane went down.
Darrel Korth was in his mid-seventies when we met. He is kind and compassionate, with a sense of humor that brightens each day. Twenty-five years later, on November 26, 2019, I will be honored to celebrate Darrel's 100th birthday with his son, daughter, very extended family, and admiring friends!
Several years after we initially met, we decided that catching up once a year wasn't enough, so we exchanged phone numbers and emails and have since stayed in touch. But finding Darrel at home is no easy task. This past September, I managed to reach him having just returned home from the yearly fishing trip to Minnesota that he takes with his son. I marveled at the pictures Darrel emailed me of their catch while on vacation — a special place, where he's been fishing since 1946!
At one memorable commemoration Darrel maintained his support by attending the service during a terrible sleet and wind storm, and later that night driving to Merrillville to join family and friends for a ceremonial dinner. His devotion has never ceased to amaze me.
I also recall with a smile the time my friend, Michael, and I drove to Indiana to treat Darrel to lunch. When it was time to head to the restaurant, it somewhat startled us when Darrel hopped in his own car and instructed, "Follow me!" I don't know why we were so surprised — he was a mere 96 years old at the time!
Nowadays, Darrel might be out grocery shopping, or cooking meals (enough to freeze and have at a later date), or working out at a fitness center and then enjoying a nice social meal.
Out of the ashes of that devastating plane crash, I could never have predicted the blessings that would arise. October 31st still brings mixed emotions for me. It's a day of remembrance, but also a day to celebrate and enjoy lasting friendships, especially mine with Darrel.
Darrel, you are an inspiration and a gift, and I extend much love to you in your next 100 years!
George and Marilyn celebrate 50 years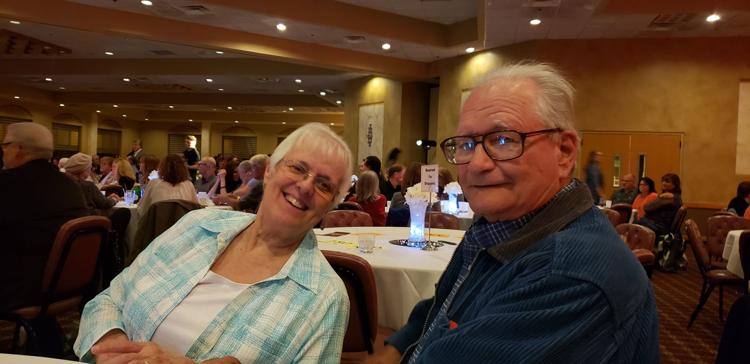 Marilyn and George VanderHeiden were married on Nov 9, 1969. Forty family members and friends enjoyed a beautiful anniversary celebration with the couple at Lencioni's.
Local couple celebrates 65th wedding anniversary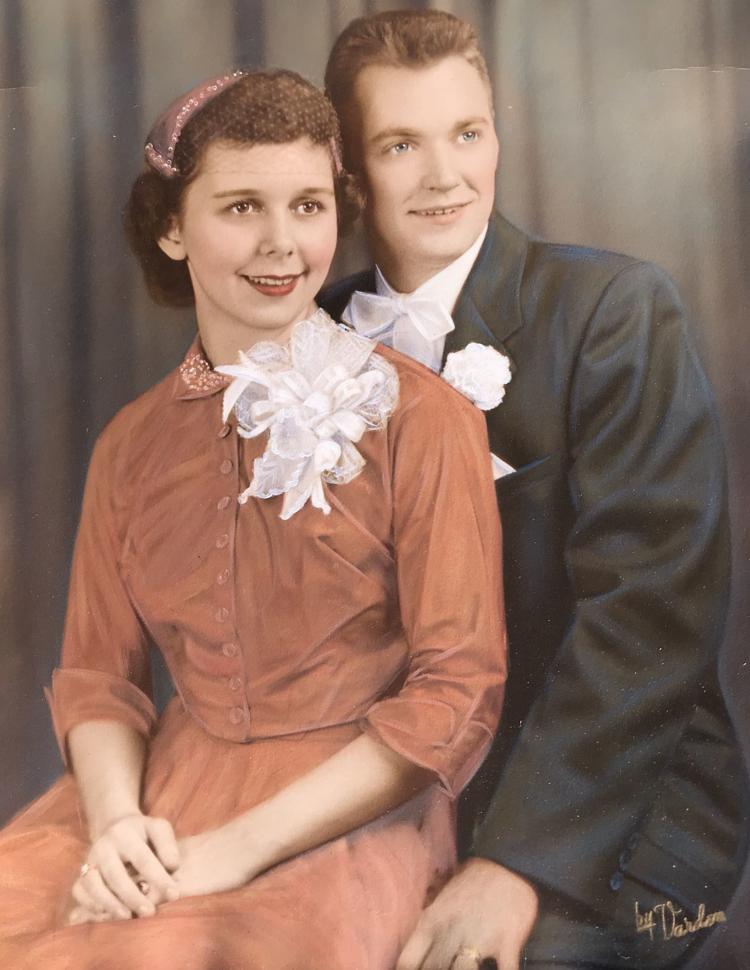 Long-time Highland residents, Richard and Joan Walker, have recently celebrated their 65th wedding anniversary. They were married in Crown Point on Oct., 27, 1954, and settled in Highland in 1961. They have been blessed with four children — Jeff, Jim, Jan and Jill — and many grandchildren. How the years have flown by!
Mr. and Mrs. Peter Rushton celebrate 2 years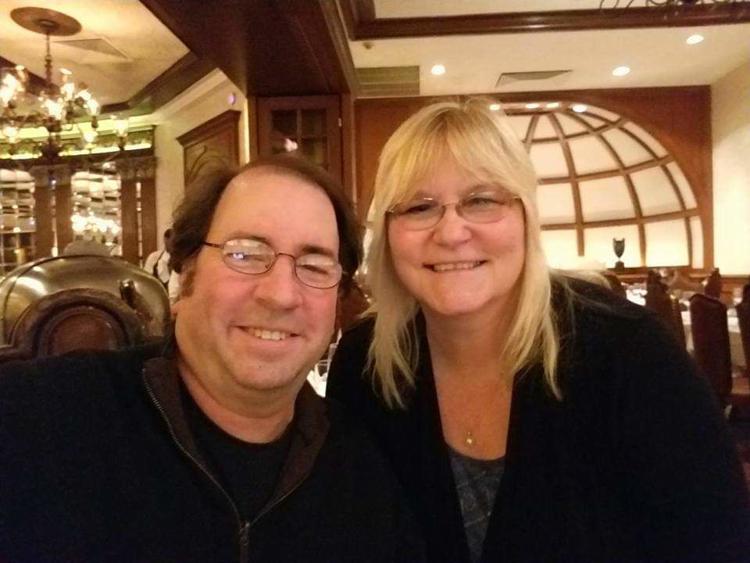 Two years of marriage will be celebrated on Nov. 23. Love like no other, always and forever.
Mr. and Mrs. Steven C. Pustek celebrate 59 years
Happy anniversary — 59 years. Mom is in heaven, but still in our hearts.
Diamond jubilee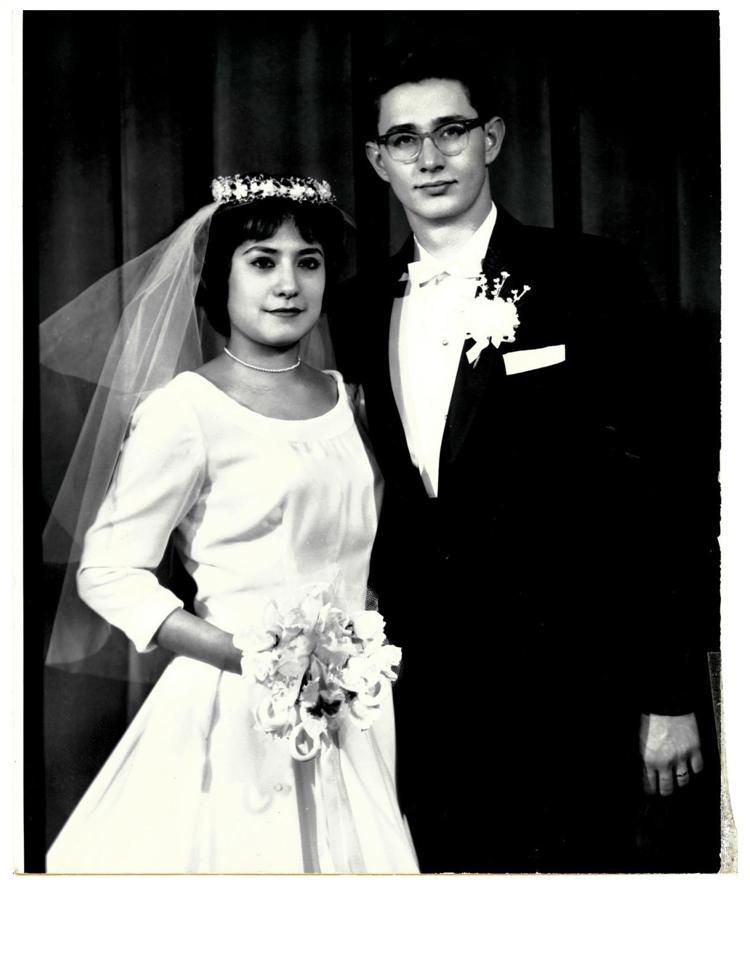 Happy 60th wedding anniversary to our wonderful parents, Bob and Carm Duda, of Roseland.
They were married by Father Naline on Nov. 14, 1959, at St. Anthony of Padua Catholic Church in Chicago.
The family will be celebrating at Traverso's Restaurant in Orland Park, Illinois.
-Julie, Jeff, Jessica and families
Happily married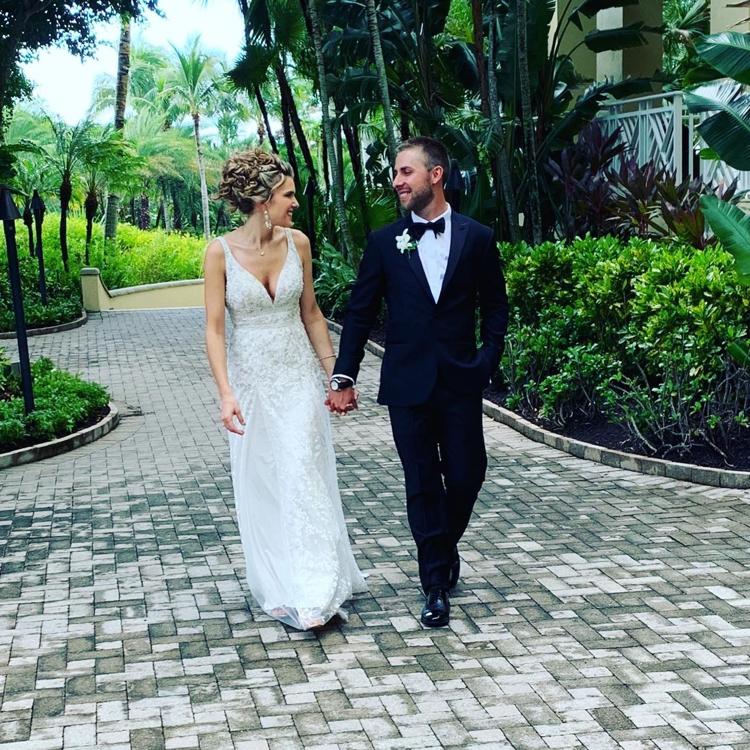 Kara Schondorf and John Poracky were united in marriage on Oct. 19, at the The Club at Grandezza in Estero, Florida.
The bride's parents are Robin Schondorf, of New Carlisle, Indiana, and Ross Schondorf, of South Bend, Indiana. The groom's parents, Liz and John Poracky, reside in Valparaiso and and Estero.
The couple spent their honeymoon in Turks and Caicos Islands.
Kara and John are both graduates of Indiana University Kelley School of Business, and reside on Lake Wawasee in Syracuse, Indiana, where they split their commute between South Bend and Fort Wayne.
Happy 99th birthday, Lorraine Bolda!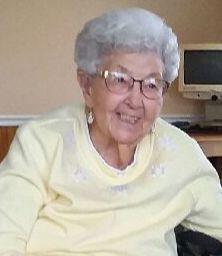 Lorraine celebrated her 99th birthday Saturday, Nov. 9 at Bullpen Restaurant in Schererville.
Sixty friends and family celebrate this momentous occasion.
Lorraine grew up in Calumet City, and was one of the first families attending St. Victor parish. Lorraine lived 93 of her 99 years of life in Calumet City. She currently resides at the Great Lakes Nursing Home in Dyer.
Lorraine has four children: Charmaine (Raymond) Kulczyk, of Grand Rapids, Michigan; Karen (Stephan) Emrick, of Dyer; Leonard, of Calumet City; and Denise (Daniel) Wachowski, of Hobart. Lorraine has been blessed with eight grandchildren, 10 great-grandchildren and three great-great-grandchildren.
Family came from Baltimore, Maryland, Atlanta, Georgia, and Grand Rapids, Michigan, and Kalamazoo, Michigan, to be a part of this special celebration.
Lorraine retired from St. Margaret's Hospital in Hammond as a CNA and continued for 20-plus years after retiring doing companion care and watching her grandchildren and nieces and nephews.
Lorraine's mantra and legacy is "love of family and God." She sings and dances — now chair dances — to "We Are Family" and "Celebration." Lorraine has always been young in spirit and has always embraced those she meets as her extended family.
A life well lived and full of love.
Happy 99th birthday, Lorraine!
Jack and Diane celebrate 50 years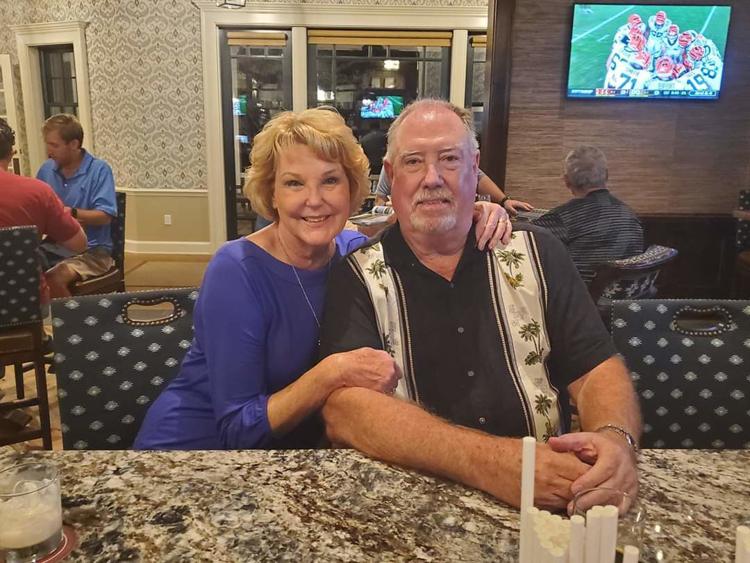 Jack and Diane (Olson) Trippeer met the day Jack was discharged from the Army in 1968 at the Hammond Civic Center during basketball sectionals. They were later married on Nov. 8, 1969.
They have been residents of St. John for 30 years and have two children, Bryan and Jackie, and two grandsons.
The one thing they love doing together is playing golf. They plan all of their vacations around golf resorts throughout the country.
Congrats on graduating college!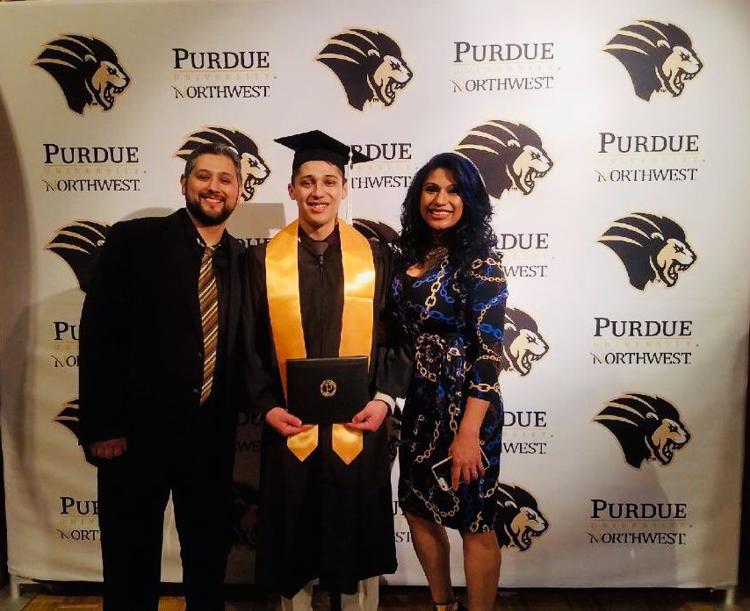 We're so proud of you, Miguel Alvarado!
We wish you the best in your new career! You're so dedicated at what you do and have accomplished so much!
We love you so much and we're so proud of you!
Happy 60th anniversary!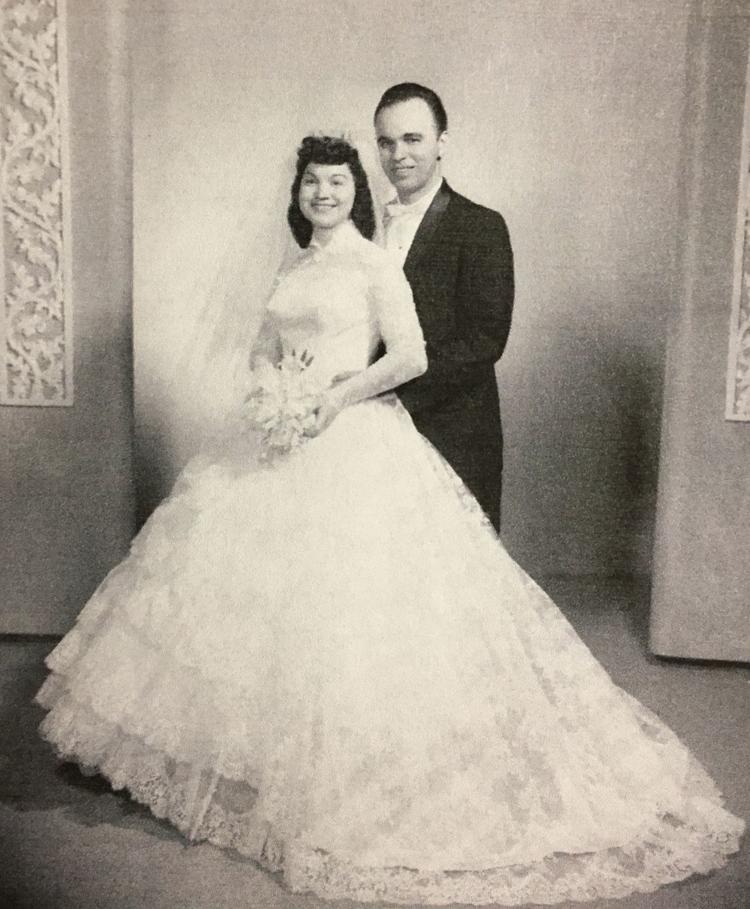 Patrick Sullivan and Gloria Senese received the sacrament of matrimony on Oct. 17, 1959 at Santa Maria Incoronata Church in Chicago. 
They are parishioners at St. John the Evangelist Church in St. John. 
They are the proud parents of Maureen (John), Patrick (Janine), Michael (Lisa) and Nancy (Lou). They are the proud grandparents of eight grandchildren, Robbie (Sarah), Ryan (Misty), Nicholas, Megan, Louie, Michael Jr., Patrick and Paige. They are also the great-grandparents of great-granddaughters Scarlet Rose and Emma Mae. 
They celebrated the occasion Oct. 26 at a little Italy restaurant in Dyer.
Happy 67th anniversary!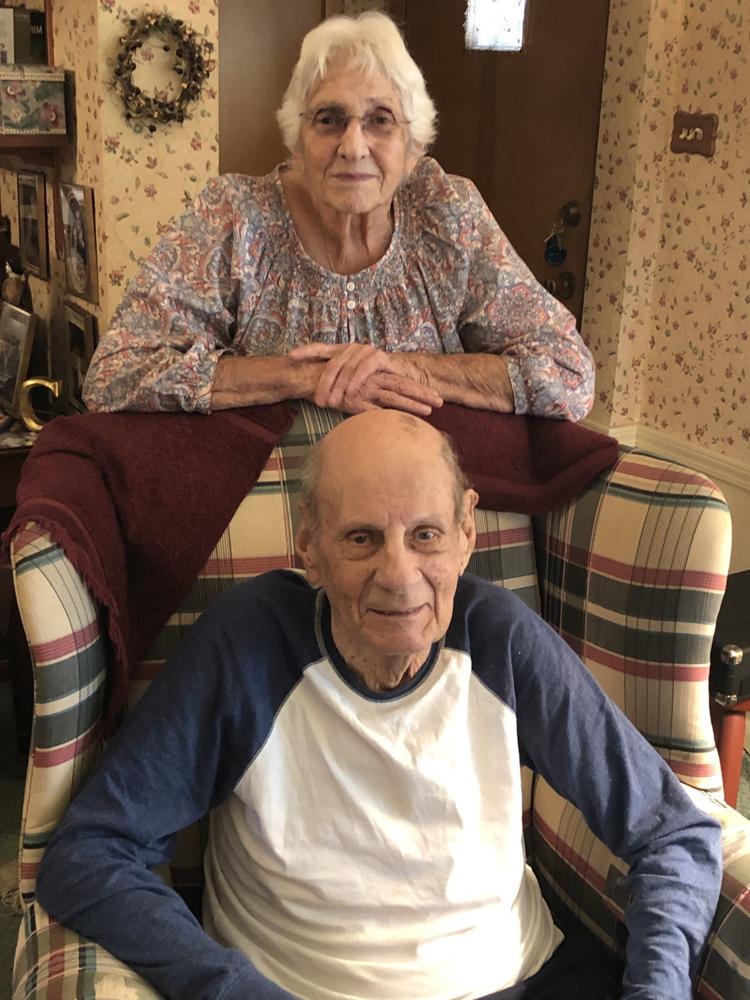 Bert and Carol Gish were married on Nov. 1, 1952.
They have four children, eight grandchildren, and seven great-grandchildren.
Happy 50th anniversary!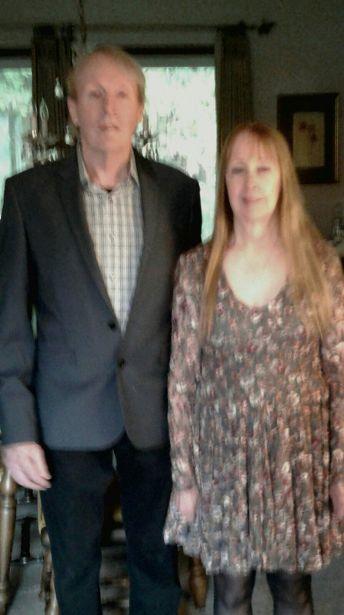 Dennis and Joyce started dating before attending Hammond Tech High School.
They were married at Pine Street Presbyterian Church in Hammond on Oct. 18, 1969
They have been residents of St. John for the past 43 years and had three children.
God brought them together and has really blessed them.
Happy anniversary!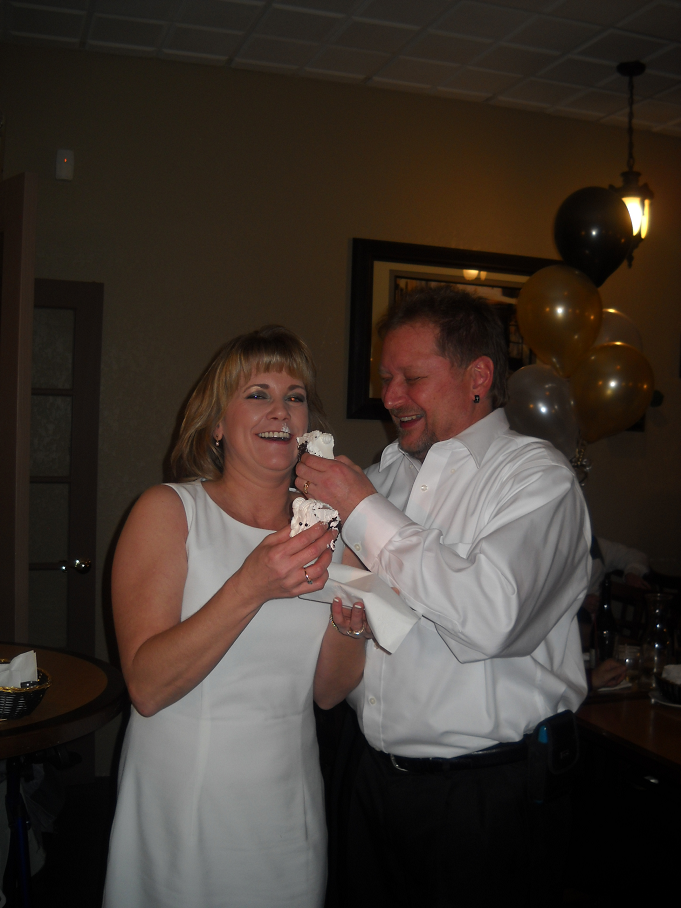 Together for 15 years and married for six years on Oct.31, 2013.
Married in Lake Superior Court by Judge John R. Pera after handcuffs removed.
Many more years of adventures and laughs!
Happy birthday, bros!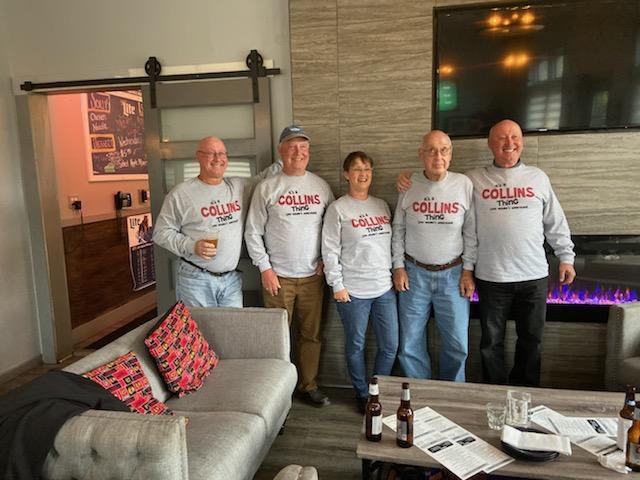 The Collins boys celebrate their birthdays — the twins were born on their oldest brother's third birthday!
Catherine Hatch is 90!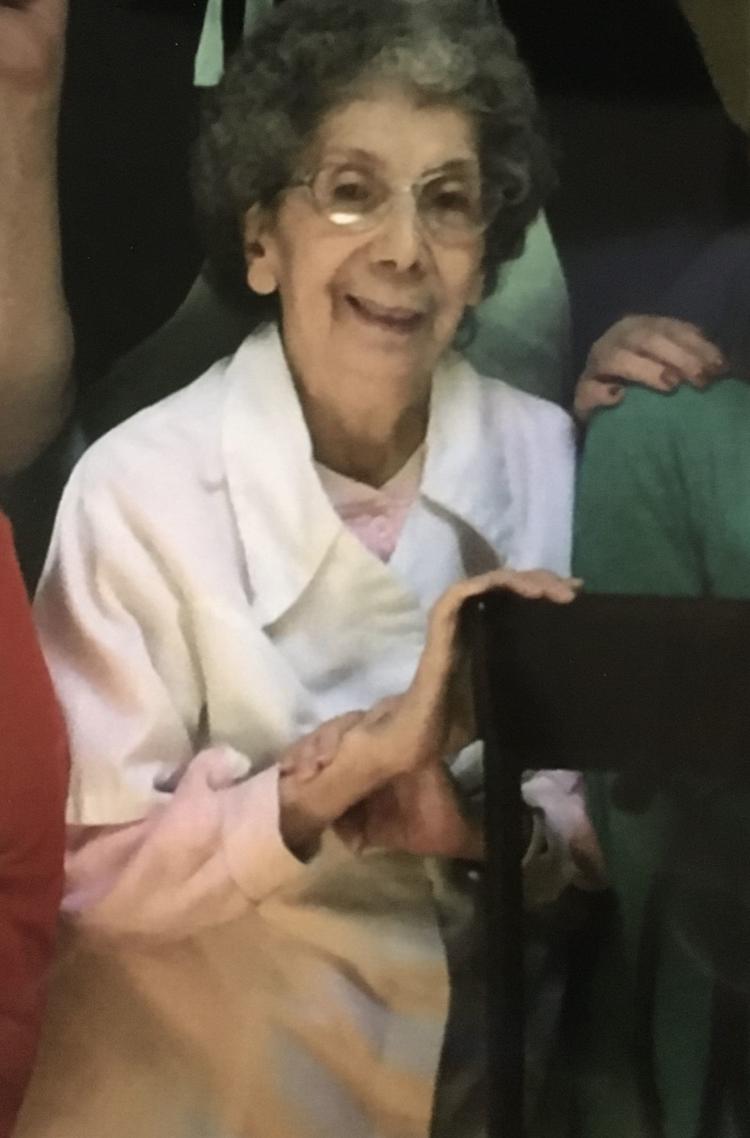 Catherine (Procopy) Hatch celebrated her 90th birthday on Oct. 15. Joining her was her husband of 70 years, Bill; her children, Lynn and Bob; and her grandchildren.
Catherine was born in Gary to Leonardo and Pauline Procopio. She graduated from Horace Mann High School in Gary. She then worked for the United Steelworkers of America for 35 years. 
Catherine spends her free time playing bingo and supervising "ravioli days" where she and her sister Mary instruct the next generations of the art of authentic Italian ravioli making.
Celebrating 70 years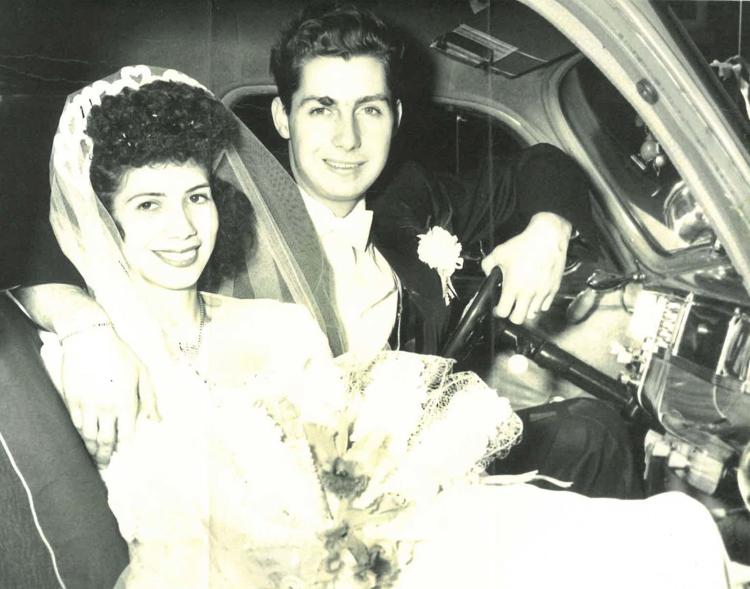 Mr. and Mrs. Bill Hatch celebrated 70 years of marriage on Oct. 15. Bill Catherine were married at Holy Angels Church in Gary on Catherine's 20th birthday. She also celebrated her 90th birthday on their 70th anniversary.
Bill proudly served in the U.S. Army, spending most of his active duty time in Alaska. He went to work at U.S. Steel Sheet and Tin Mill for 47 years where he served on the safety committee for USWA Local 1066.
Catherine graduated from Horace Mann High School in Gary. She worked a secretary for United Steelworkers Local 2697, which served Tube Mill employees, for 25 years. She then went on to work at the USWA District office for 10 years.
The Hatches are members of St. Peter & Paul Catholic Church in Merrillville. They are the parents of Lynn (Ed Korpella) Phillips, of Crown Point; Nancy Walker (deseased); and Robert (Bob) Hatch, of Utah. They have eight grandchildren and 15 great-grandchildren, which includes their dearly missed daughter. Nancy. and granddaughter. Tina.
Congrats, Will Phillis!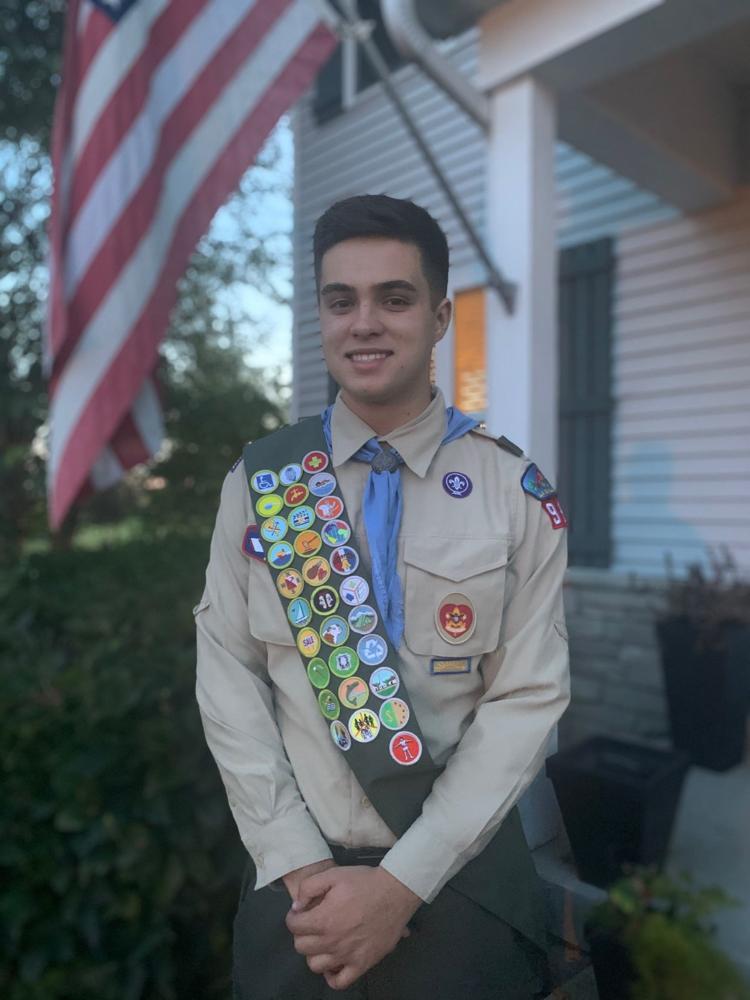 William SD Phillis, a member of Boy Scout Troop #995 and resident of Washington Township in Valparaiso, has earned his Eagle Scout ranking, the highest rank the Boy Scouts offer.
Will, 18, is a senior at Washington Township High School, a graduate of the fire/rescue program at MAAC and a volunteer firefighter at the Washington Township Fire Department. For his final project, Will spent many weekends building a memorial on the MAAC campus made entirely out of pavers to honor fallen first responders. 
"This was a tremendous undertaking. I wouldn't have gone through it without the support of my parents, my friends and the entire MAAC family," Will said.
"We're proud of Will's accomplishment. My late father, Chief Clyde McMillan, was an Eagle Scout and it was an accomplishment that ranked very high in his list of achievements. This project will one day contain a memorial plaque and statue to honor the fallen and it will also serve as a reminder of the dangers of the professions that we, as first responders, have chosen to serve in," said Chief Stewart G. McMillan.
A ceremony honoring Will's accomplishment took place on Oct. 6 at the MAAC Foundation in Valparaiso. 
Celebrating 50 years of golden bliss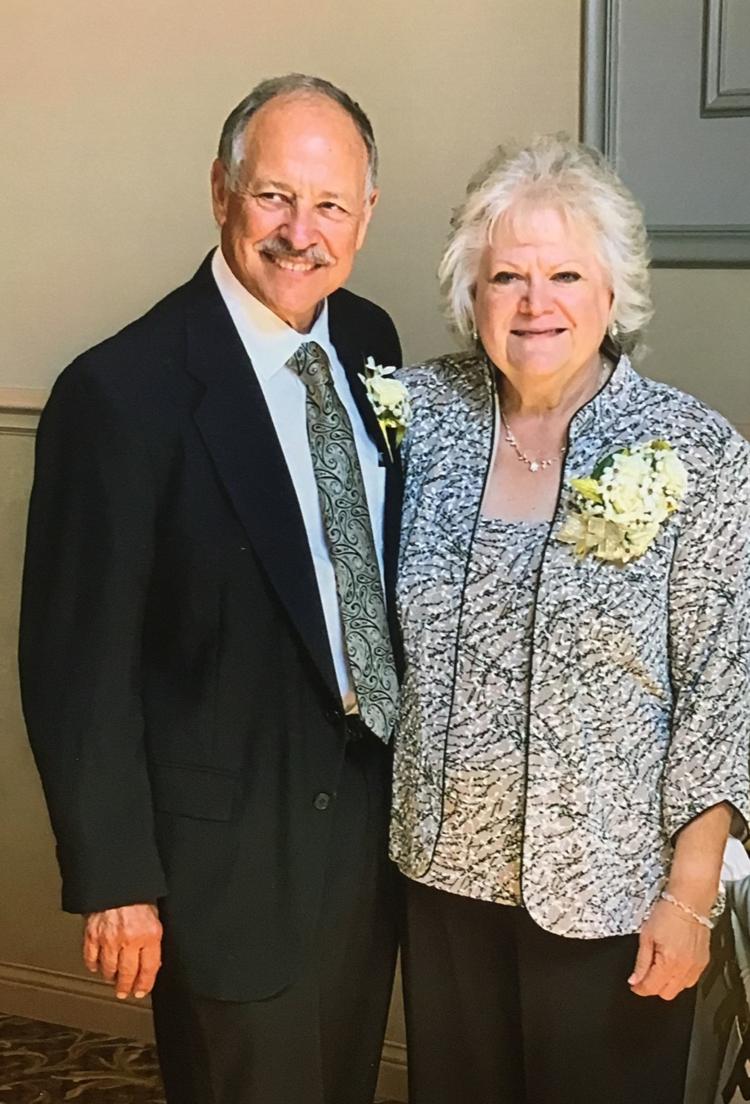 Back in the late '60s, Gregory and Kathleen Trinkle were high school sweethearts at Hammond Tech High School. On Sept. 13, 1969, they were married at St. Casimir's Church in Hammond.
They have two amazing children, Steve (Jung) Trinkle and Jennifer (Neil) Pereira. They have been blessed with six fabulous grandchildren, Matthew, Adam, Grace and Lily Trinkle and Justin and Ethan Pereira. 
Friends and family joined them for a golden anniversary celebration at Andorra Banquets in Schererville.
Congratulations!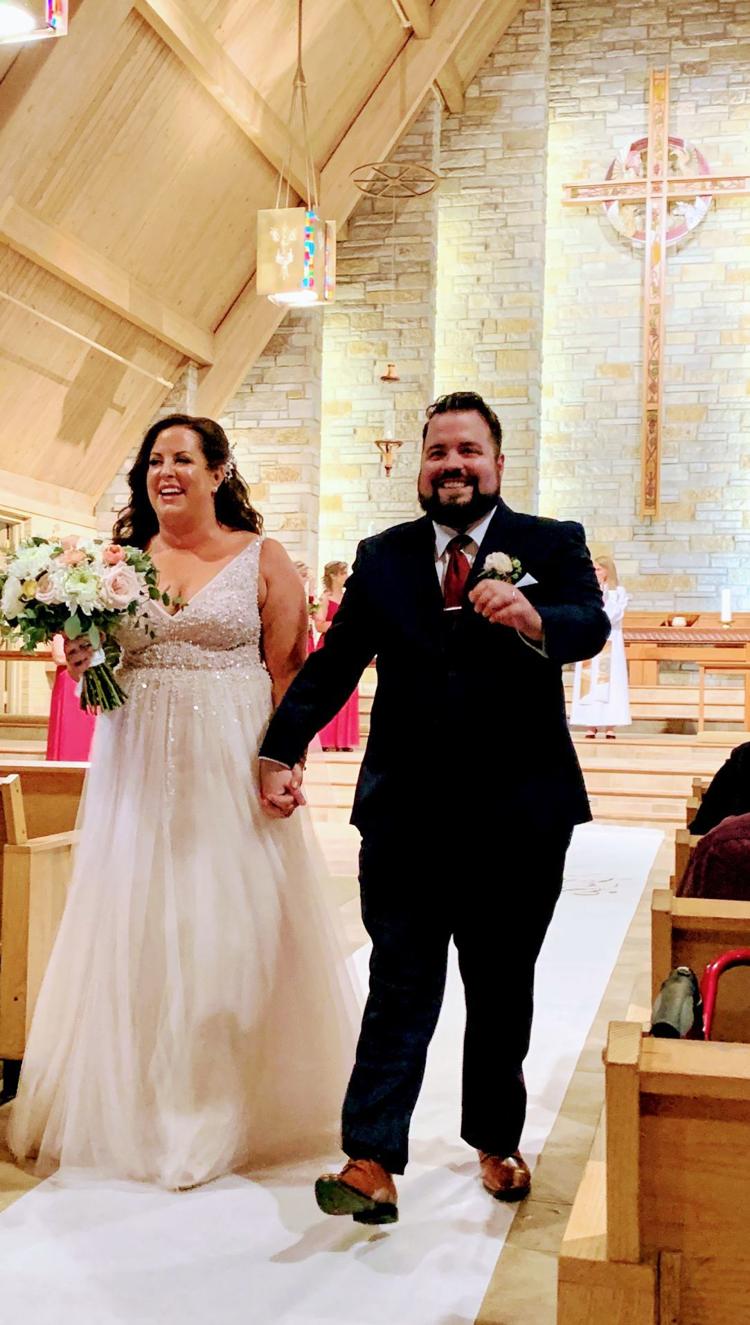 Justin and Mindy Dal Corobbo were married at Bethlehem Lutheran Church in St. Charles, Illinois, Oct. 4. The reception was at Riverside Receptions in Geneva, Illinois.
The happy couple will honeymoon in Hawaii and currently reside in Chicago.
-Mom and Dad Dal Corobbo, Munster
Happy birthday!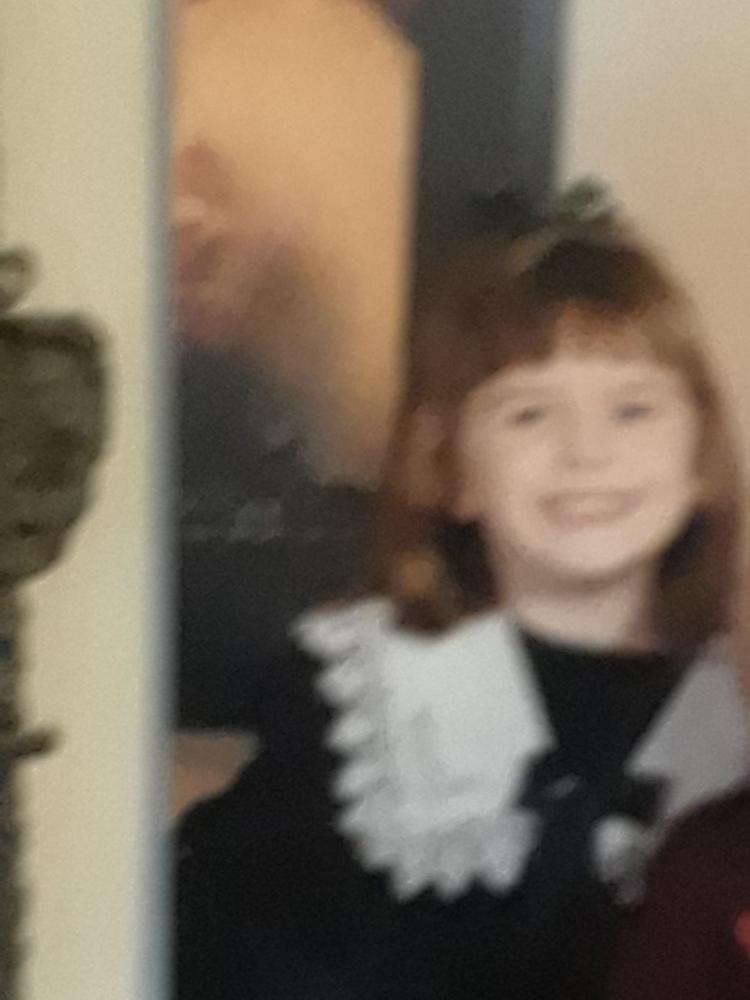 We are so proud to have our sweet little girl celebrating her 20th birthday in October.
She is bilingual in French and English. She is a professional management training.
Grandpa and grandma are so proud of you!
Happy birthday, mom!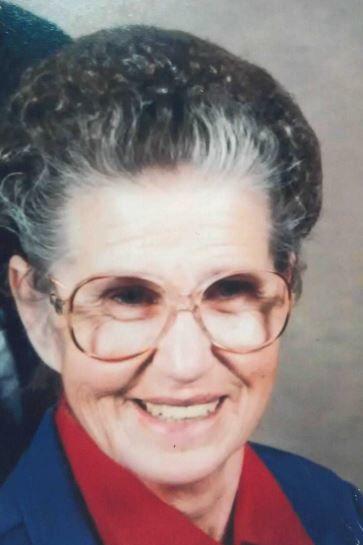 Born on Oct. 13, 1922, today you are 97.
We wish you were still with us to celebrate it, but you are with dad now resting no more pain.
You will always be in our hearts.
-Your children and grandchildren
Happy birthday, Pete!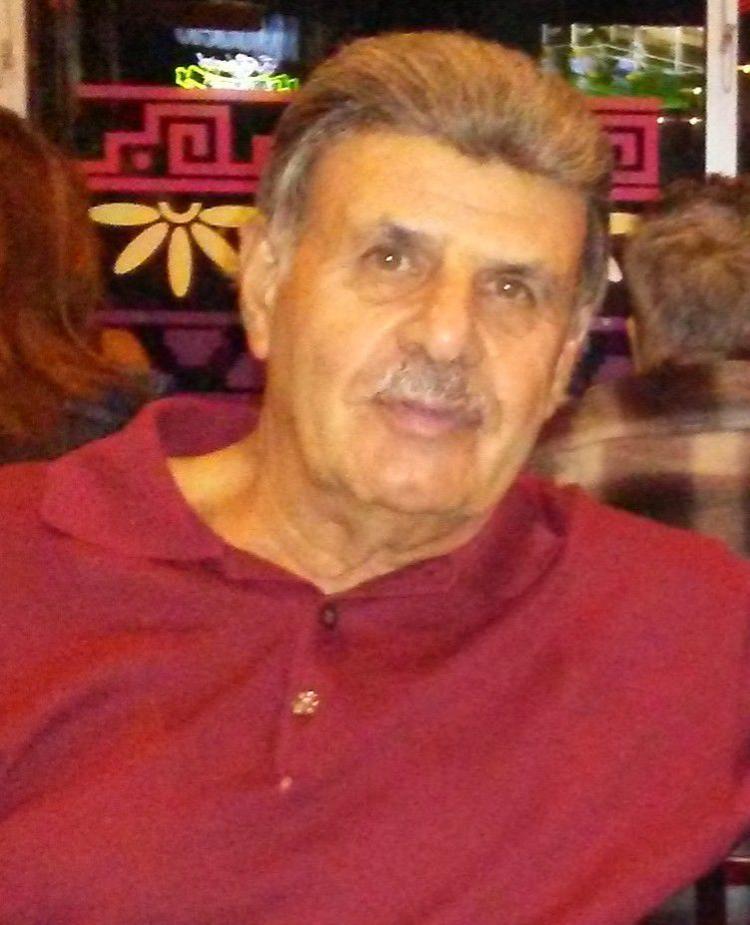 Happy 75th birthday to Pete Giannini!
-From your S.S. Peter & Paul Parish family friends
East Chicago Washington Class of 1959 Reunion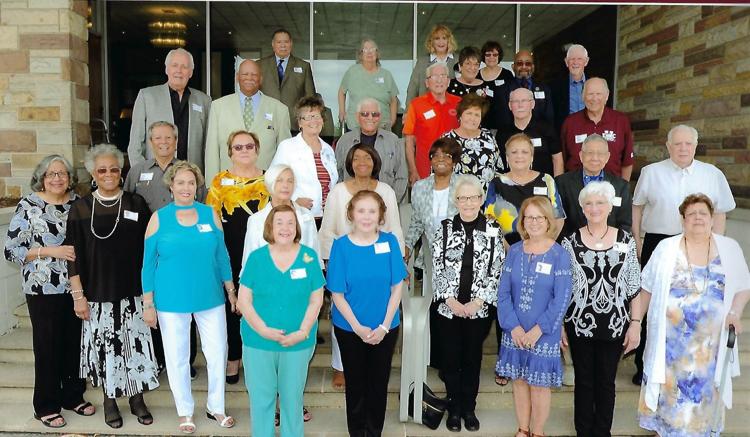 The East Chicago Washington Class of 1959 celebrated it's 60th reunion on Aug. 16 and 17.
Thirty-eight classmates and honorary classmates celebrated a luncheon at Teibel's Restaurant in Schererville on Aug. 16, and at a picnic held by the East Chicago Washington Alumni Association at Centennial Park in Munster on Aug. 17.
Classmates from as far away as Texas and Florida attended.
We celebrated the great diversity and friendship of our class.
Goodwill Nurse-Family Partnership 2019 Graduation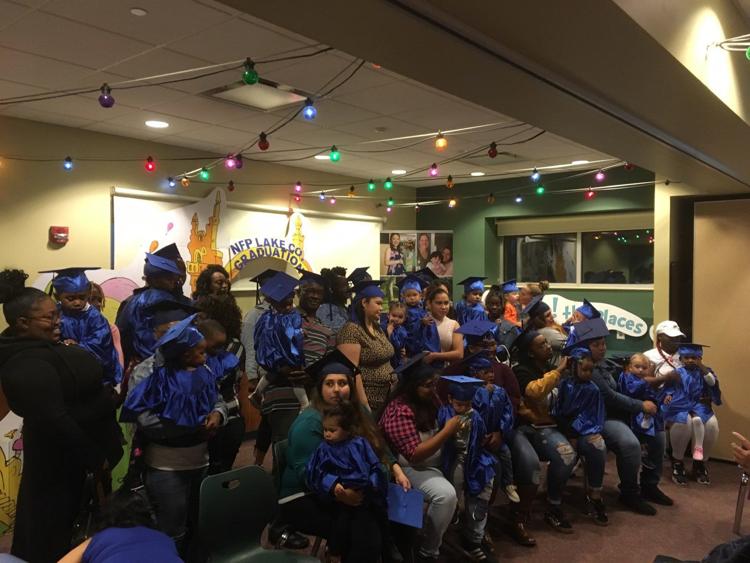 Goodwill Nurse-Family Partnership Lake County celebrated their 2nd client graduation on Friday, September 29, 2019. Healthy and happy toddlers celebrated the event at Bellaboo's Play and Discovery Center in Lake Station. This year's graduation was the largest graduating class to date, with 35 graduates. Graduates, their families, and community supporters celebrated the event with recognition of client achievements, music, food, and fun!
Nurse-Family Partnership pairs first time mothers with free registered nurses to support and guide them through their pregnancy and until their child turns 2. Nurse-Family Partnership helps mothers have healthy pregnancies and healthy babies, while supporting families to reach their optimal health goals. We encourage positive, safe, nurturing, and loving childhood experiences and environments for children, while also ensuring mothers strive to reach their heart's desires for their future goals. Goodwill Nurse-Family Partnership Lake County strives to spread hope and make life better for every family we proudly serve.
Goodwill Nurse-Family Partnership Lake County would like to thank CareSource, Purdue University Northwest School of Nursing, and Goodwill of Michiana Industries for their generosity and support to make this event a success!
Happy 90th birthday
Viola De Bok (nee Meeter) recently celebrated her 90th birthday along with the Meeter reunion.
Born in Munster, Viola has been living in Lansing since 1957. Relatives from five states attended, and friends from her congregation were there. 
Pictures of friends, relatives and events — like the 1967 snowstorm, the 1981 flood and the microburst — were shown. Plus her Cubs items.
Guests signed her Dubs jersey with "90" on the back.
Friends from California, Nevada, Utah, New Mexico and Tennessee sent greetings. 
Thank you
Thank you to all who helped organize the wonderful Celebration of Life for my brother, John R. Tomczak. 
First, and the most important people to thank, are my parents. Without them, hard telling where John would have ended up. When they were in Japan, mom believed when John was lying still, he was listening. My dad, doctors and nurses did not believe it. One time when John was lying still, mom took his hand and said, "John, if you can hear me, squeeze my hand." He did squeeze it. That was the start of his very long recovery. Mom and dad were there every step of the way. They never wanted a thank you, but they deserve it.
It makes you wonder how many of our wounded would have survived if they knew parents or someone from home was right by their side. So, thank you to everyone who donated to the fund to send my parents to Japan.
Thanks to all the speakers, Patriot Guard Riders, Portage High School ROTC, Jimmy John's, Valpo Velvet and Family Express.
Thank you for all the flowers, plants and wonderful cards and messages. They all really meant a lot to me. To all my lifelong neighbors, friends from the lake, Valparaiso High School and all who knew the family from back in the day, thank you.
God bless America, our military and our veterans.
Celebrating 67 years together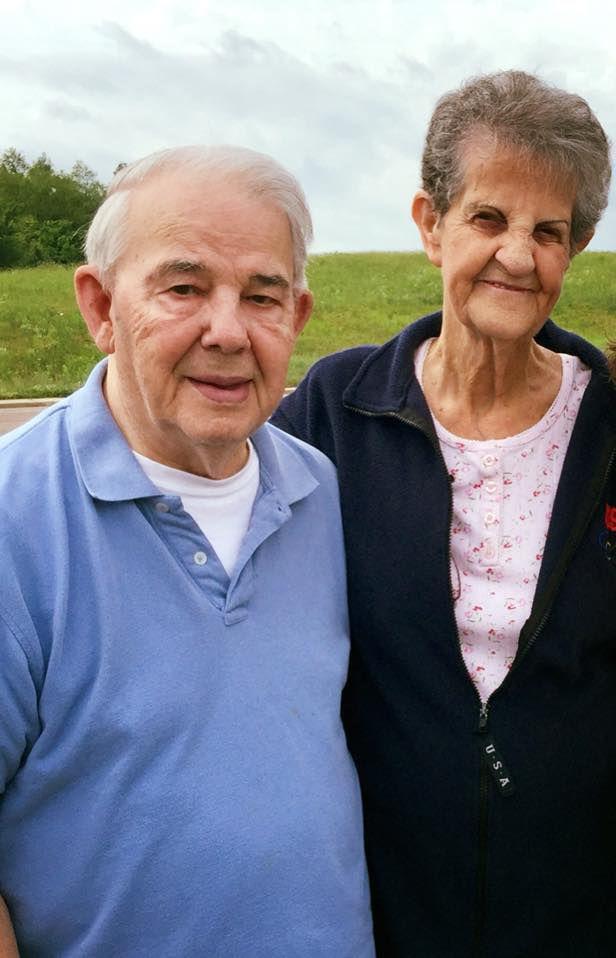 On Sept. 27, Ernest and Virginia Palagyi celebrated their 67th wedding anniversary surrounded by their family and friends at Warsaw Inn in Lynwood. I wish them many more happy healthy years to come. Love you!
Happy 14th birthday, Erika!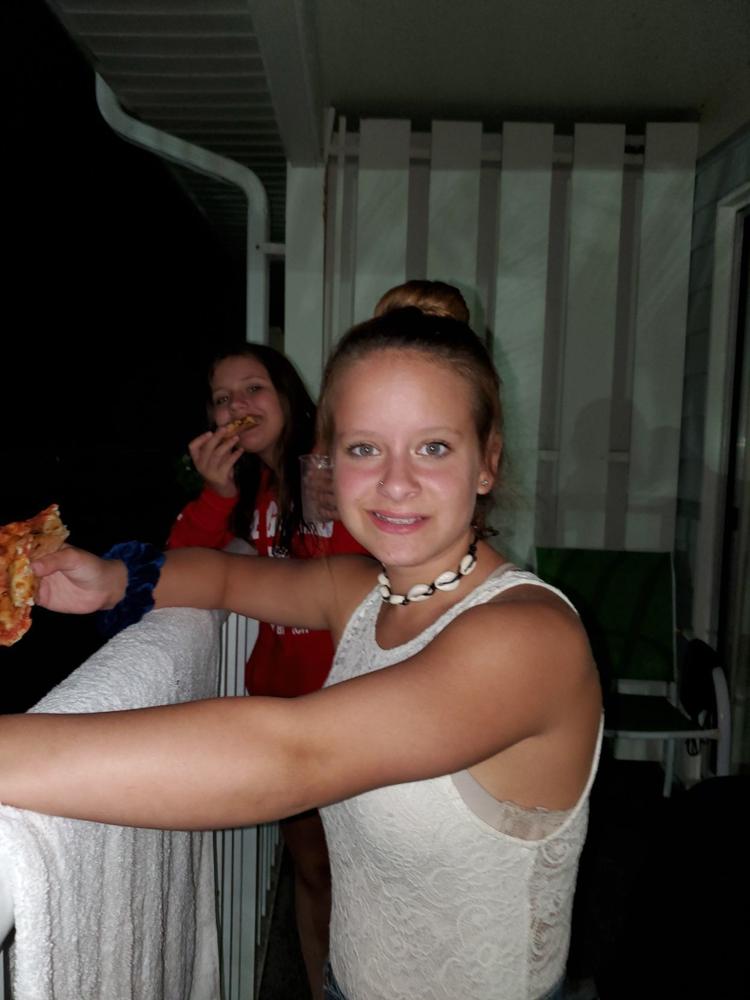 Happy birthday Erika! Daddy and I are so proud of the young lady you have become. Keep up the grades and gymnastics. We love you!
Happy 90th birthday, Ernest!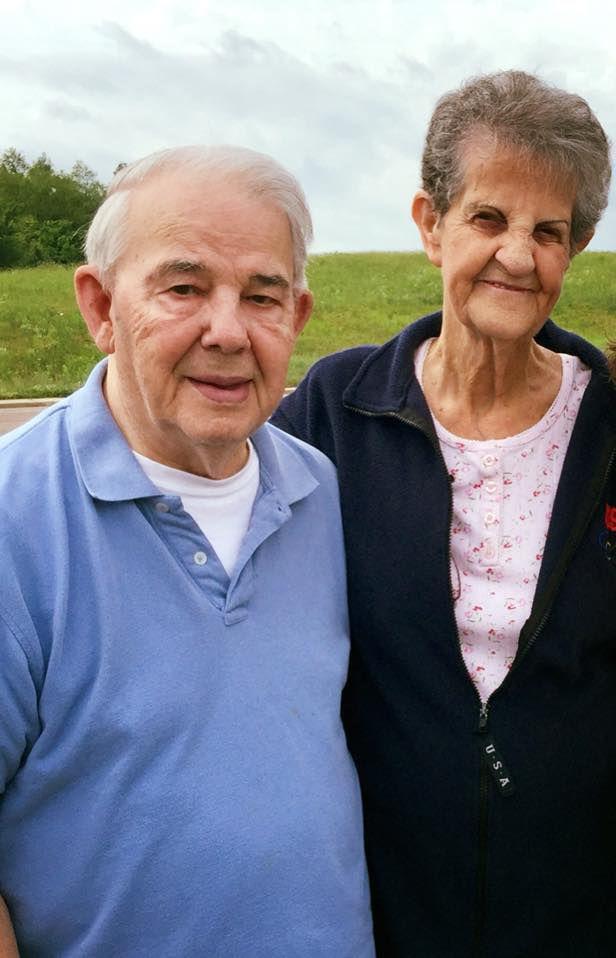 Ernest Palagyi celebrated his 90th birthday surrounded by his family and friends at Warsaw Inn — his favorite restaurant in Lynwood. Happy birthday! Love you!
Happy anniversary!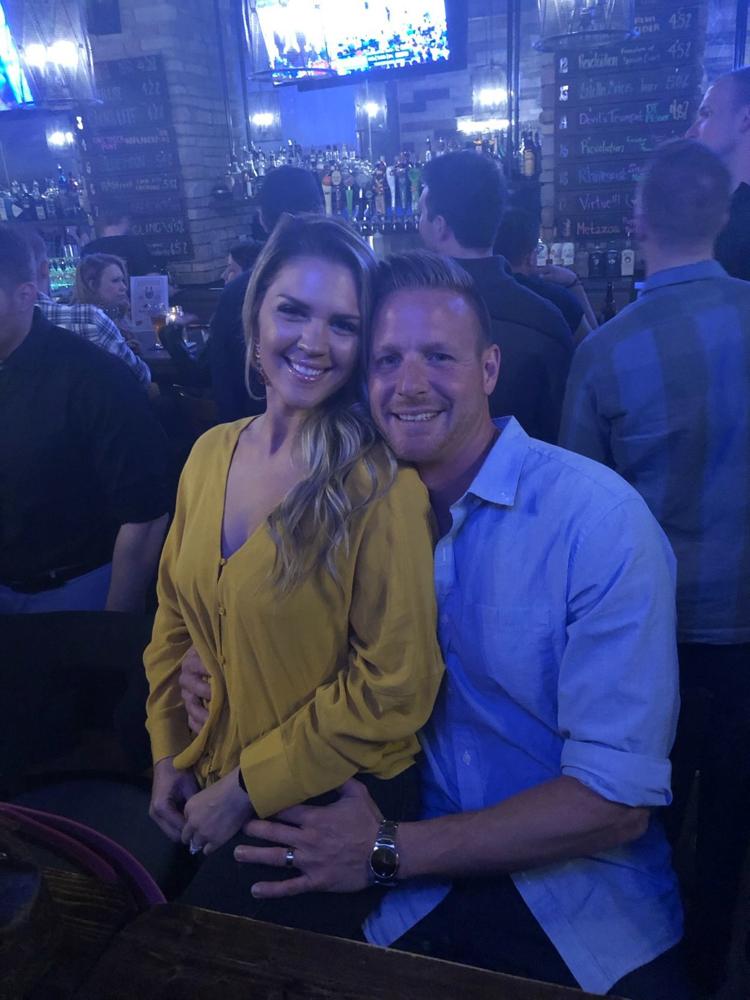 Happy anniversary to my amazing wife and mother of two beautiful girls!
Lowell High School class of 1959 celebrates reunion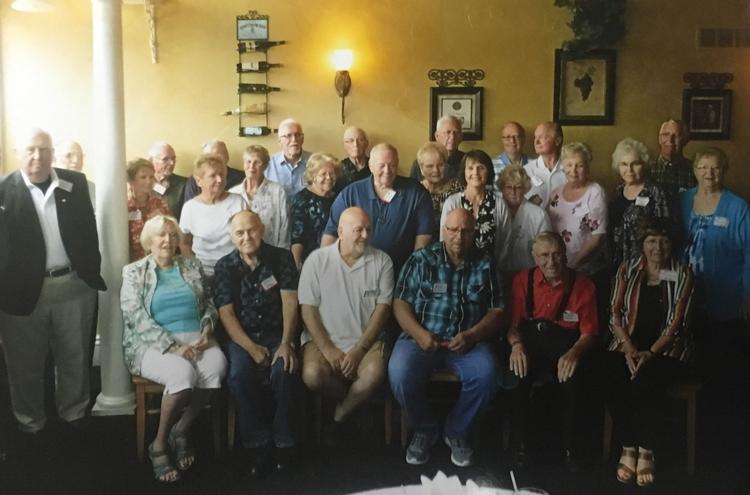 The Lowell High School class of 1959 met at McVey's Restaurant on Aug. 31 for their 60th year reunion. Fifty classmates and guests came from Tennessee, Wisconsin, Florida, Texas, Colorado, Illinois and Indiana.
After the luncheon, the afternoon was spent renewing friendships and reminiscing about their days at school together.
Captain George Skrivan retires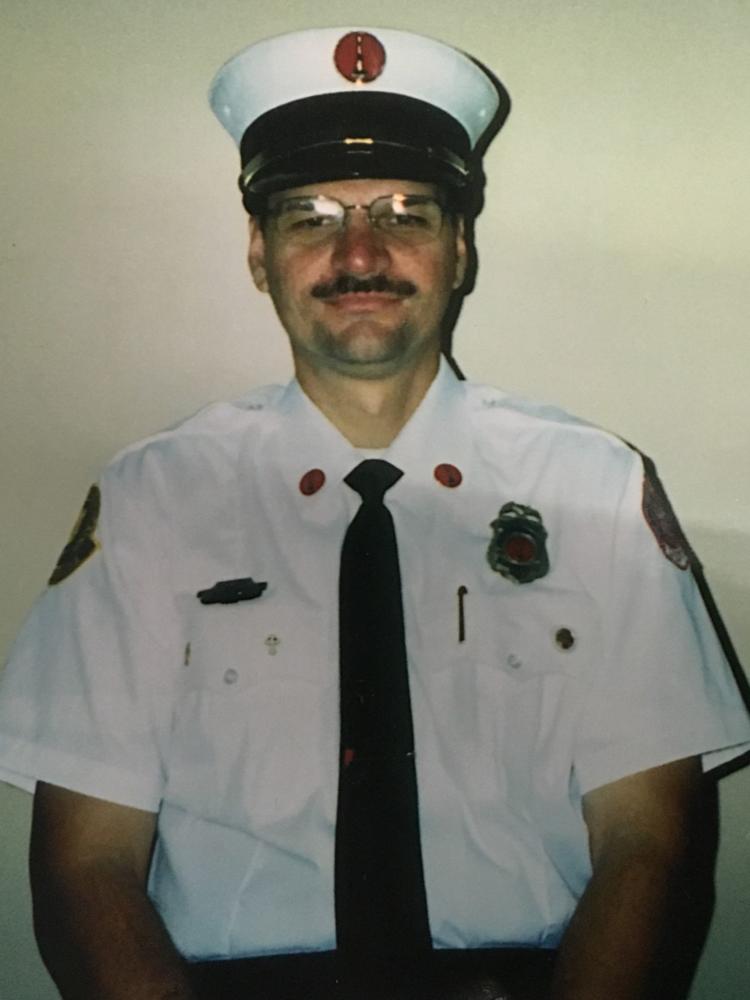 Congratulations and good luck on your retirement Sept. 1 from the Gary Fire Department after 28 years of service. May God bless you on your retirement. We also want to wish you a happy birthday on Sept. 16!
Congrats to these two local captains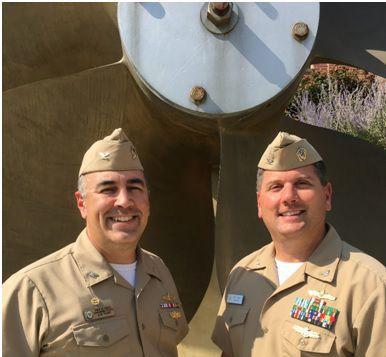 Two local high school alumni are Captains in the US Navy.
Captain Phil Mlynarski, Munster class of '93, and Captain Matt Tardy, Bishop Noll class of '94, convened at the Navy Yard in Washington D.C. in August. Phil is a graduate of Purdue University (BSAAE) and Auburn University (MAE). Matt is a graduate of the University of Illinois (BS Bus Admin) and the Naval Post Graduate School (MS in Comp Sci).
Phil and Matt have previously served together on the USS DeWert (FFG 45) and at the Southeast Regional Maintenance Center in Mayport, Florida.
Phil is currently the Commanding Officer of Aegis Technical Representative located in Moorestown, New Jersey, and Matt is the Chief of Staff for the Deputy Assistant Secretary of the Navy for Ship Programs at the Pentagon.
They are both members of the Engineering Duty Officer community in the Navy.
84 years young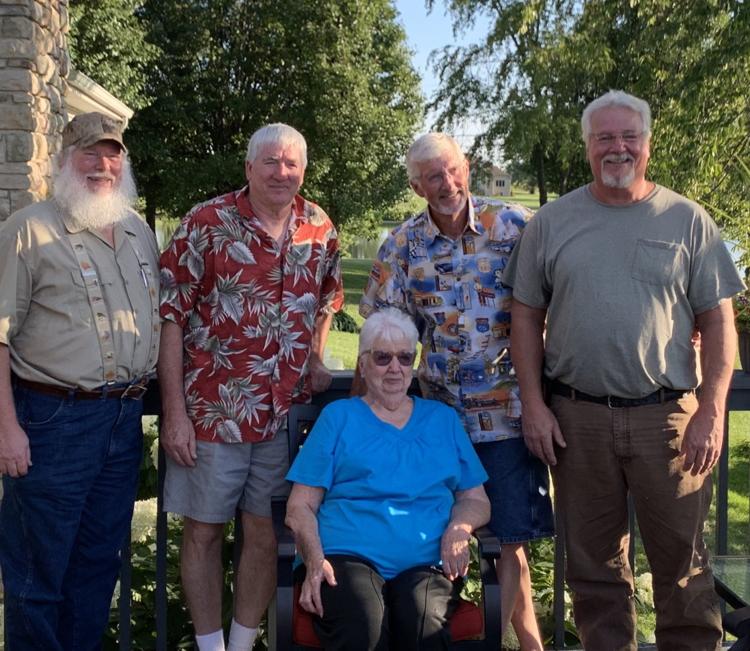 Bernadette Wilson was honored at a 84th birthday celebration given by her four sons and their families — Chuck and Nina, Doug and Paula, Mike and Cheryl, and Rich and Kim Wilson.
Her grandchildren, great-grandchildren and friends helped in the celebration.
The party was held at Mike and Cheryl's Home.
It was an absolutely wonderful day to honor an amazing woman.
Celebrating 65 years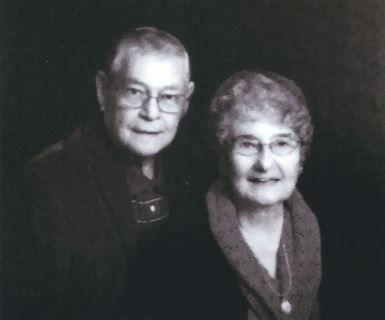 Mr. and Mrs. Richard Stombaugh will celebrate 65 years of marriage on Sept. 4.
High school sweethearts, Richard and the former Joan Hartig were married at St. Peter's Church in LaPorte.
Richard proudly served 20-plus years on the Valparaiso Fire Department, rising to the rank of assistant fire chief before retiring.
Joan worked 20 years for the Valparaiso School system in the food service department.
The Stombaugh's are members of St. Paul's Catholic Church in Valparaiso.
Richard and Joan are the parents of Christine (Len) Guzek, of Phoenix, their dearly missed sons Brian and Bruce Stombaugh, and daughter-in-law Julie and grandson Daniel, both of Valparaiso.
Happy birthday, Alec!
Hey, Alec! On Sept. 1, you'll hit silver! Happy 25th birthday. You are a gem. I'm proud of you!
Happy birthday, Bill!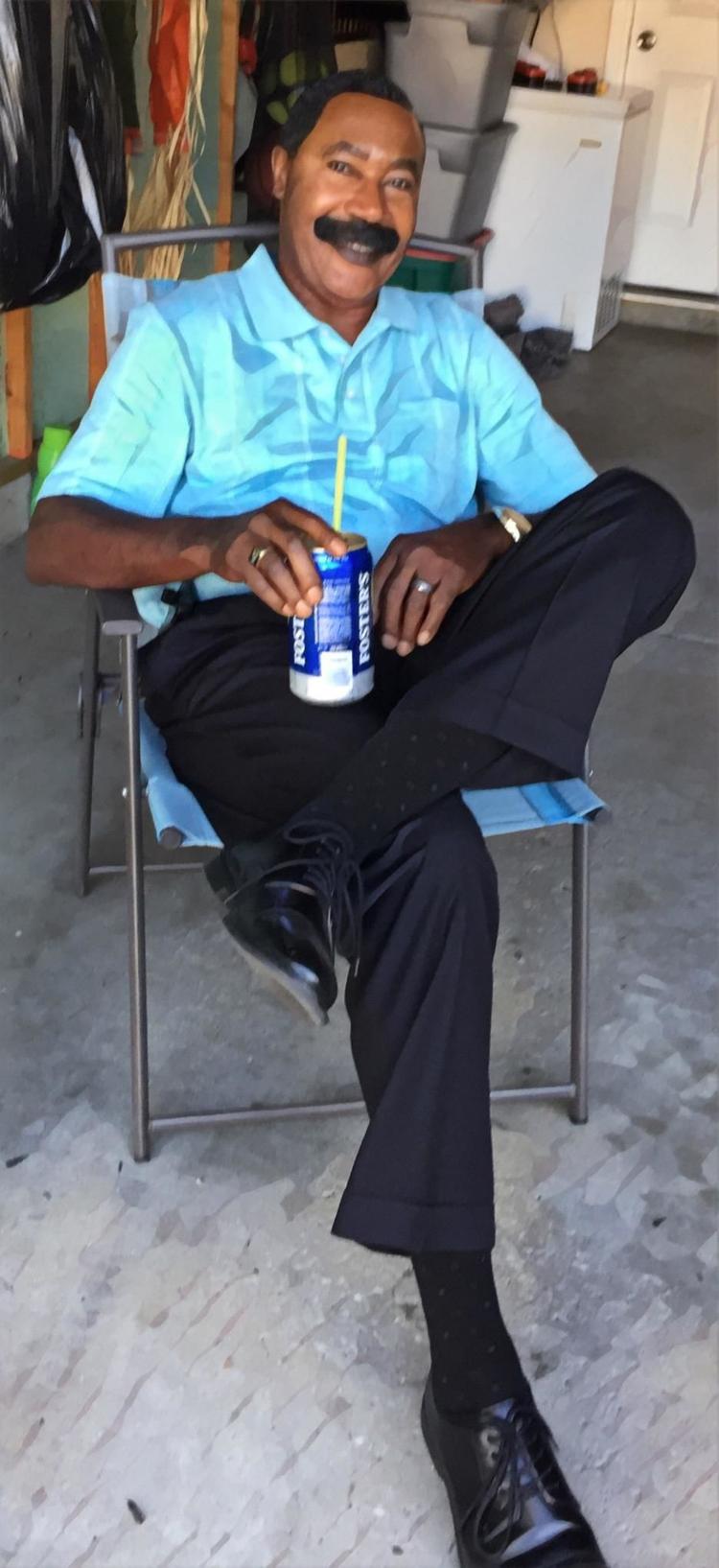 Hey, Bill! We wanted to give you a special wish for Sept. 3: Happy 66th birthday! Enjoy that day when it comes around. Should be loads of fun! Continuing to wish you much joy and many blessings. Smile.
-Arlene Freeman and friends near and far
Kaye Smith celebrates 92nd birthday
Kaye Smith celebrated her 92nd birthday on Aug. 29 with her daughter Molly and her grandchildren Corey, Garrett and Kendall.
Daye was born in Whiting in 1927 to Eli and Emma Zimmerman. She attended George Rogers Clark High School and will be attending the 73rd reunion this September. She retired from Unilever (formerly Lever Brothers) in 1990 after 43 of years service. She remains active in the Lever Brothers Retiree Club as good and welfare officer, a post she has held for many years. 
When Kaye is not spending time with her family, she is enjoying her "luncheons with the girls." Otherwise she is relaxing at home with her loyal canine companion, Murray.
Patricia Curtis celebrates 90 years
Patricia celebrated her 90th birthday with family and friends on July 28 with a party at Teibels Restaurant in Schererville. Everyone had a great time celebrating a life well lived!
Ninety years is certainly something to celebrate!
Thanks to all who attended and took part in the festivities.
Announcing Mr. & Mrs. Panfil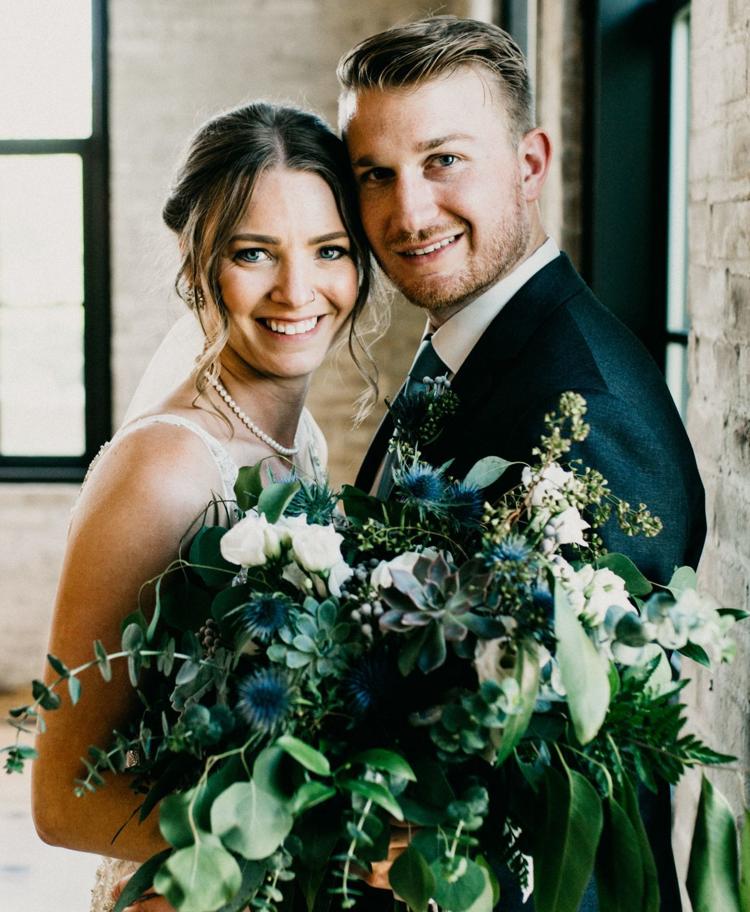 Alyssa (Ally) Gercken and Benjamin Panfil were married June 7, 2019, at Journeyman Distillery in Three Oaks, Michigan.
The officiant was the groom's father, Joseph Panfil. The bride is the daughter of Mark and Sunny Gercken and the groom is the son of Joe and Cindy Panfil. Grandparents in attendance were Clyde and Arlene Gercken, Robert and Marilyn Lantz and Helen Panfil.
The maid of honor was Hannah Altman. Bridesmaids were Kristy Gercken, Lindsey Gercken, Kara Panfil and Katie Madsen. The groom's goddaughter, Kayla Panfil, was the flower girl. The best men were Eric Neyhart and Larry Joynt. The groomsmen were Joe Panfil, Luke Panfil, and John Bojczuk. The bride's nephew, Jaxson Ruckman, was the ring bearer. The ushers included Kyle Madsen, Gary Laster and Kyle Cosgrove.
The bride is a graduate of Purdue University Northwest and is employed as special education teacher for the School Town of Munster. The groom is a graduate of Purdue University and Northwestern University McCormick School of Engineering Master of Engineering Management (MEM) and is employed as a senior product consultant for DocuSign.
After honeymooning Costa Rica, the couple now reside in Chicago.
Over the hill
Happy 40th birthday to our favorite husband, father. and head brewer!
Reese Alexandria Pollock turns 4
Reese Alexandria Pollock celebrated her 4th birthday Aug. 17 with an ice cream themed party with family and friends.
She is the daughter of Joe and Nikki Pollock, granddaughter of Bruce and Sally Pollock and Jim and Gail Korilko, and great-granddaughter of Dorothy Del Larocco and Lil Korilko.
Happy 60th anniversary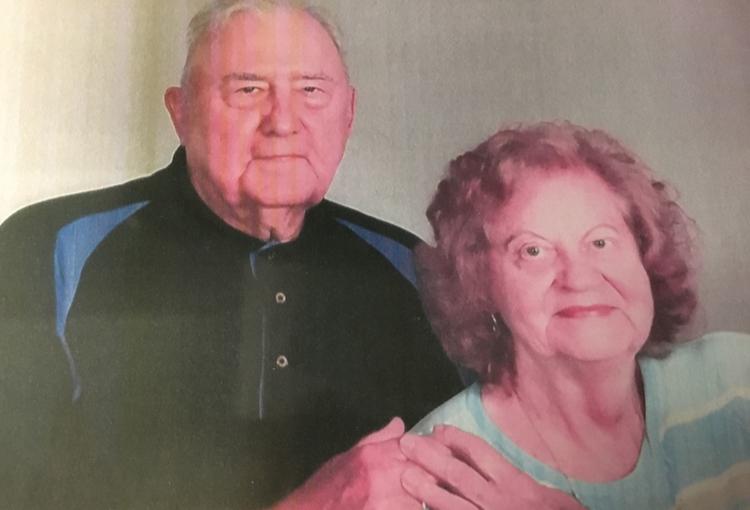 John and Nancy George were married Aug. 16, 1959, in Battle Creek, Michigan.
We met at Carthage College and are now both retired teachers from Hammond public schools.
We will be celebrating our anniversary on Mackinac Island at the Grand Hotel where we also stayed for our honeymoon. The trip is a gift from our children, John Jr., James, Mary and Dan.
Happy anniversary to my wife. It's been 60 wonderful years together.
The Wilimziks celebrate 50 years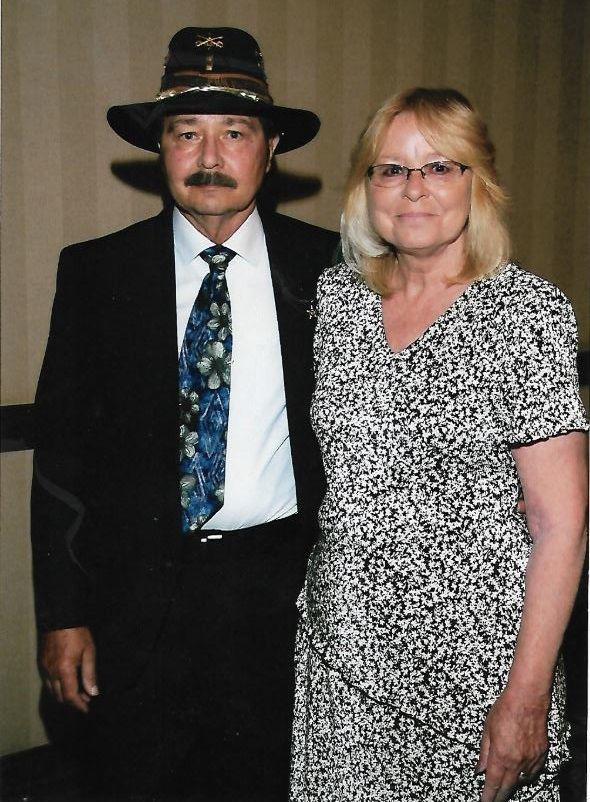 After being married on Aug. 21, 1969 Donn " Mixer" was sent to Vietnam as a Chief Warrant Officer 2, AH-1G Huey Cobra Helicopter Pilot assigned to the 7th/1st Cavalry. He graduated from Indiana University with an A.S. and B.S. degrees in Computer Science and earned all of the Microsoft Certifications. The U.S. Secret Service is where he retired from.
Joy graduated from the Institute of Data Processing. Her career was that of the lead billing agent for one of the largest corporate law firms, with offices in multiple countries, while her duties included following up on 18 attorneys. She is now retired and enjoying it.
Both are alumni of Hammond Technical Vocational High School.
The couple have traveled to Hawaii, Mexico, Jamaica, Egypt, the Bahamas, Canada and their annual trips to Las Vegas.
They spent their anniversary in Vancouver, British Columbia, Canada viewing humpback and orca whales in the North Pacific Ocean.
Webers celebrate 65th wedding anniversary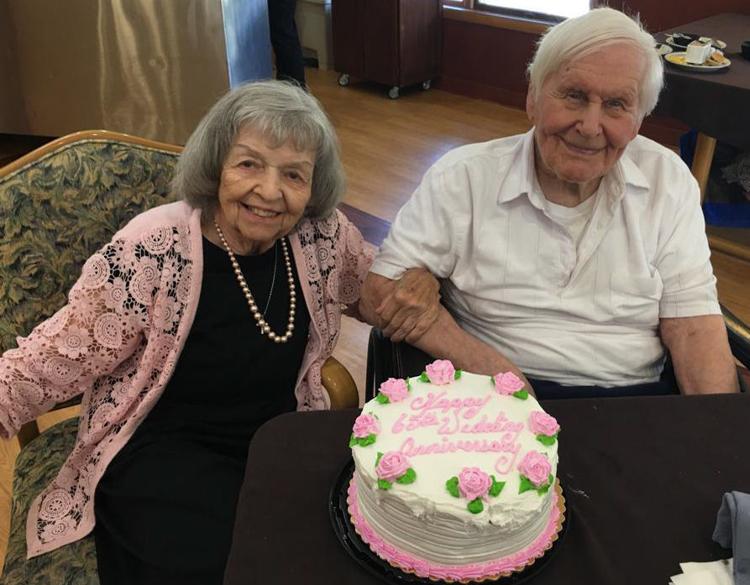 My grandparents, Pastor Donald and Marilyn Weber, celebrated their 65th wedding anniversary with family and friends on Aug. 14 at their home in Wittenberg Village.
The couple wed on Aug. 14, 1954, in Delphos, Ohio.
Donald, a former World War II pilot, served as a long term pastor at Emmanuel Lutheran Church prior to his retirement.
The couple has three daughters, six grandchildren and three great-grandchildren.
Welcome, Dr. Jordan!
The Griffith Free Methodist Church welcomes their new pastor, Dr. Stephanie Jordan, who brings more than 30 years of ministry experience. These include being a certified Professional Chaplain, an associate pastor and a full time pastor. Developing sincere relationships with God and growing from faith to faith are her passions.
50 fantastic years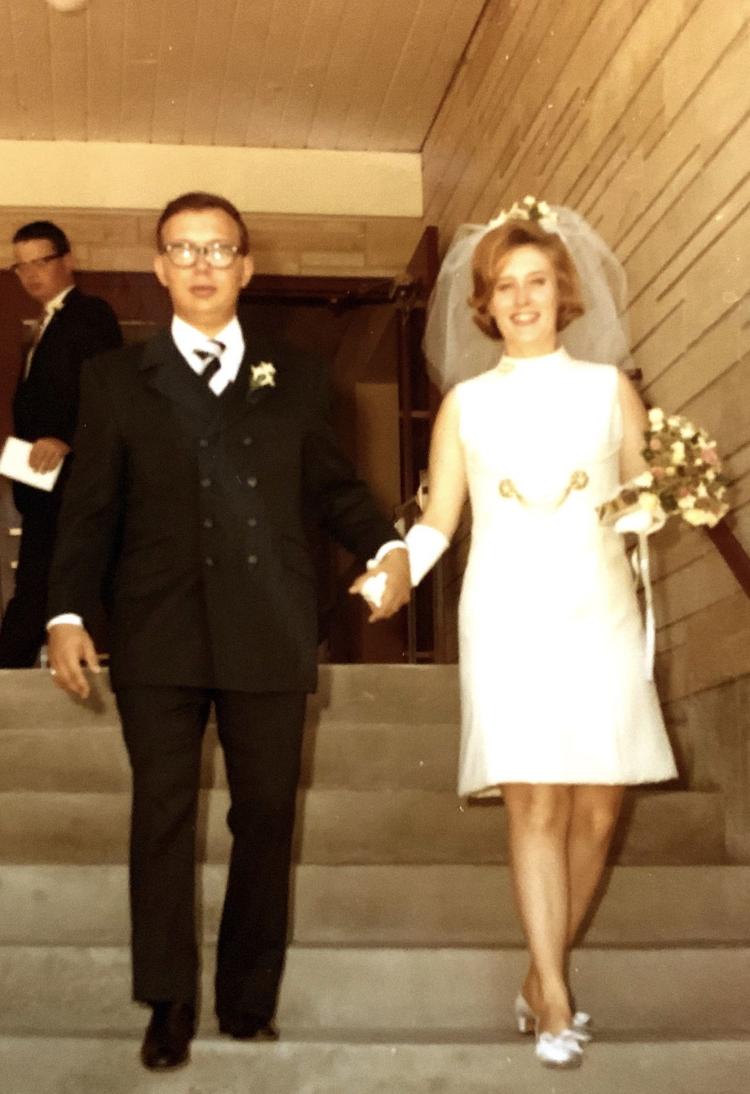 Roger and Mary (Kaltenbach) Bradford will be celebrating 50 years of marriage. They were married at Hope Lutheran Church in Portage on Aug. 10, 1969.
Both lifelong Porter County residents, Roger and Mary met while they were teachers in Union Township. Roger attended Valparaiso University Law School, worked as an attorney, and was appointed to the bench, where he continues to serve. After leaving teaching, Mary has been a member of various groups and organizations including Theta Kappa Theta sorority, the Valparaiso Library Board, and Friends of the Library.
The couple has two daughters, Sarah (Tyler) Fletcher, of Hilliard, Ohio, and Rebecca Bradford (Leah Pyle), of Indianapolis. They also have one granddaughter, Amelia Fletcher, of Hilliard, Ohio.
Celebrating 50 years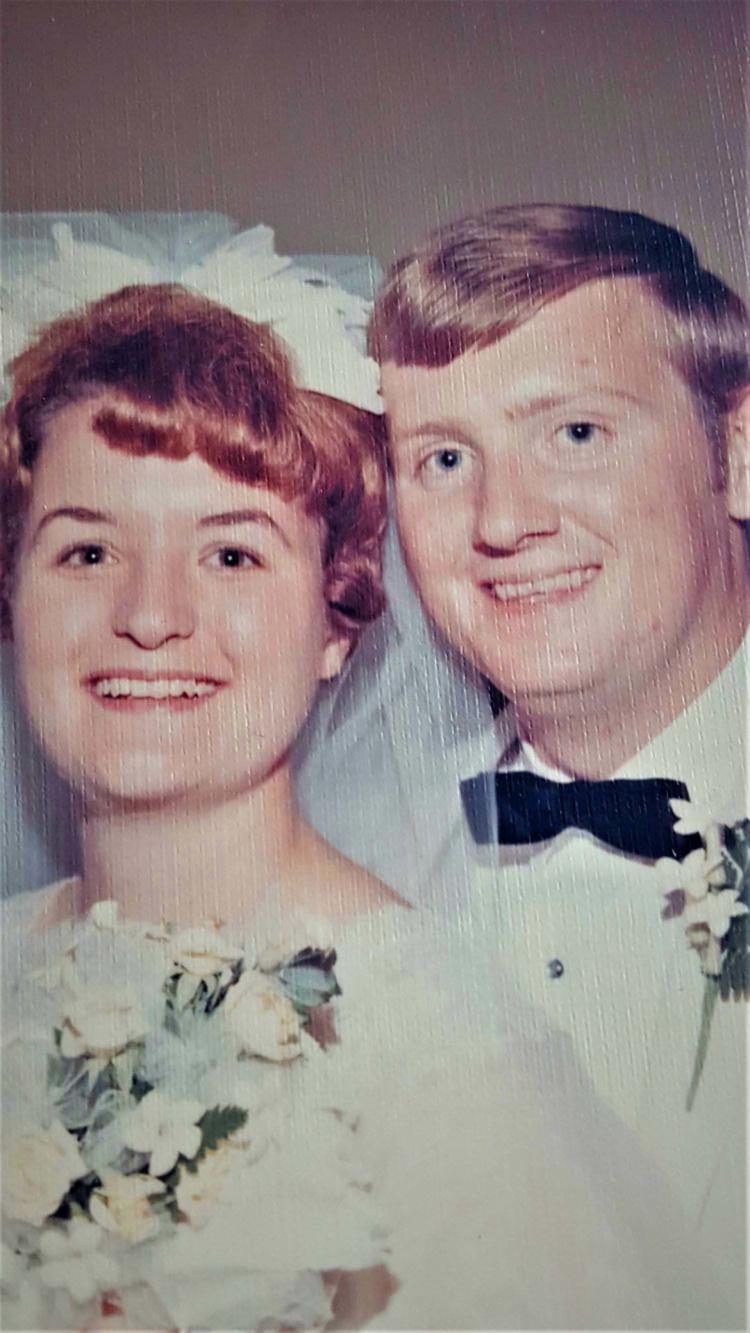 Dennis and Kathy Lovett are celebrating their 50th anniversary. They were married on Aug. 9, 1969 at Presbyterian Church of Our Savior in Chicago Heights.
They will be celebrating by going on a cruise to Canada and New Englend later this month.
Congratulations to these scholarship recipients!
The Northwestern Indiana Roofing Contractors Association announces the recipients of its 2019 Scholarship Program.
The association has annually awarded a total of 163 scholarships over the past 43 years, totaling more than $185,000. For the past 13 years, Local 26 of the United Union of Roofers, Waterproofers and Allied Workers has also matched contributions to the program. Children of members of Local 26 and children of all employees of member contractors are eligible to apply for the scholarships.
The following students were presented with scholarship awards at the 2019 George Korellis Memorial Scholarship Dinner held at Innsbrook Country Club on July 18, 2019:
Cora Sallee of Winamac Indiana, Olivia Mshar of Crown Point Indiana, Dylan Filla of Portage Indiana, Jason Cler and Jackson Cler of Manhattan Illinois.
They all have compiled outstanding achievements in Scholastic honors, extracurricular activities as well as community involvement.
Lexi and Brandyn are happily engaged!
Mishelle Madrigal, of Crown Point, is pleased to announce the engagement of her daughter Alexis Madrigal to Brandyn Misch.
40 years married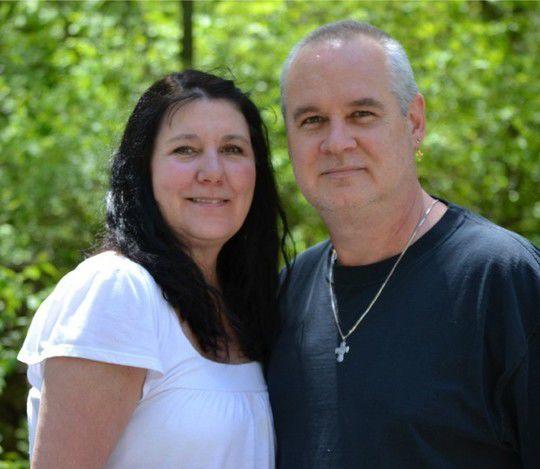 This Aug. 4 will be our 40 year wedding anniversary! Best 40 years of my life!
Happy 50th anniversary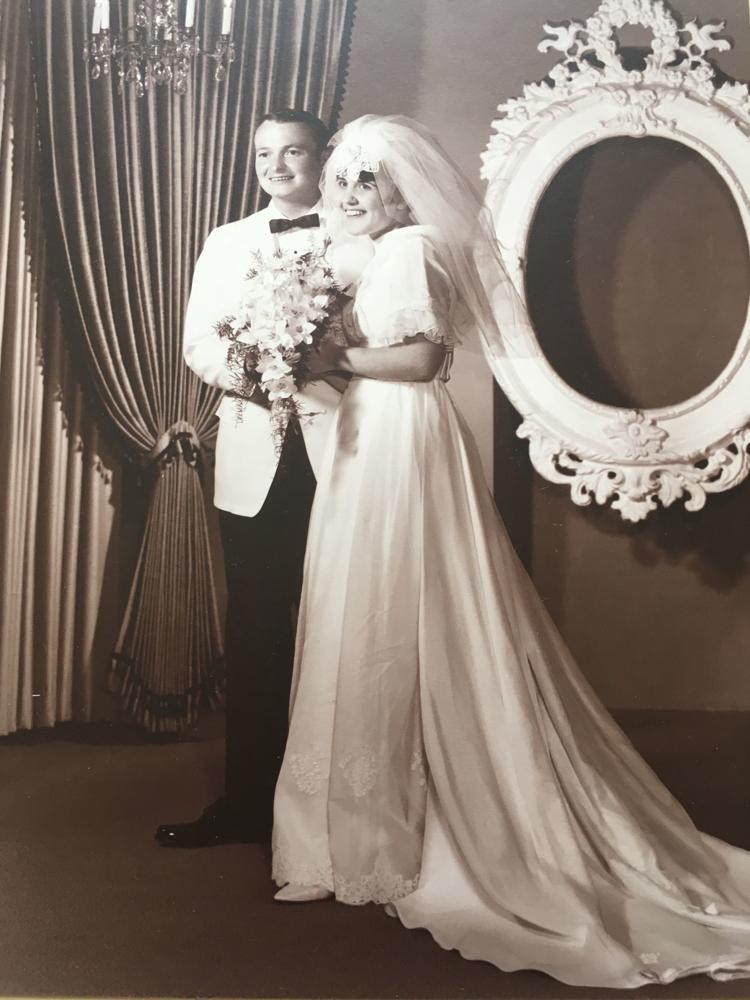 Sam and Lorraine (Novosel) Bibler will be celebrating their 50th wedding anniversary.They were married on Aug. 2, 1969, at Our Lady of Grace Church in Highland.
They met at Heidelberg University in Tiffin, Ohio, in a physical education class during a roller skating session. It was fate that brought them together since Sam found out later that he was not required to take the class after all because of his attendance at the U.S. Naval Academy. Sam proved his love back then by helping her study for a wearisome English comprehensive exam on Thoreau, while Lorrie proved her love by keeping him well-fed with her extraordinary Croatian cooking and baking.
They continue to provide each other with a lifetime of love and entertainment.
Sam and Lorraine are residents of Munster. They have been blessed with one beautiful child, Anne Marie (Tom) Fuller. They have two amazing grandchildren, Annie and Sammy Fuller. They will be having a party with family and friends in Munster.
Kelly and Ralph celebrate 15 years of wedded bliss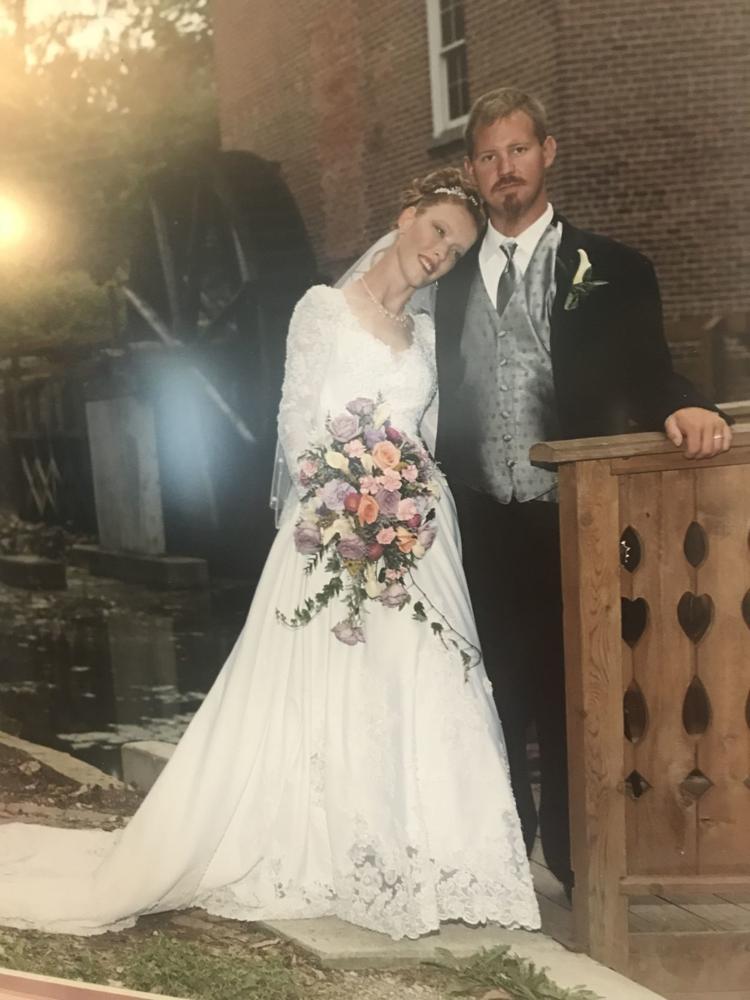 They met at Lake Central Theater Guild and the rest is a Fairy Tale! They have three beautiful children and reside in the Scherervillle area.
Congrats on your first solo flight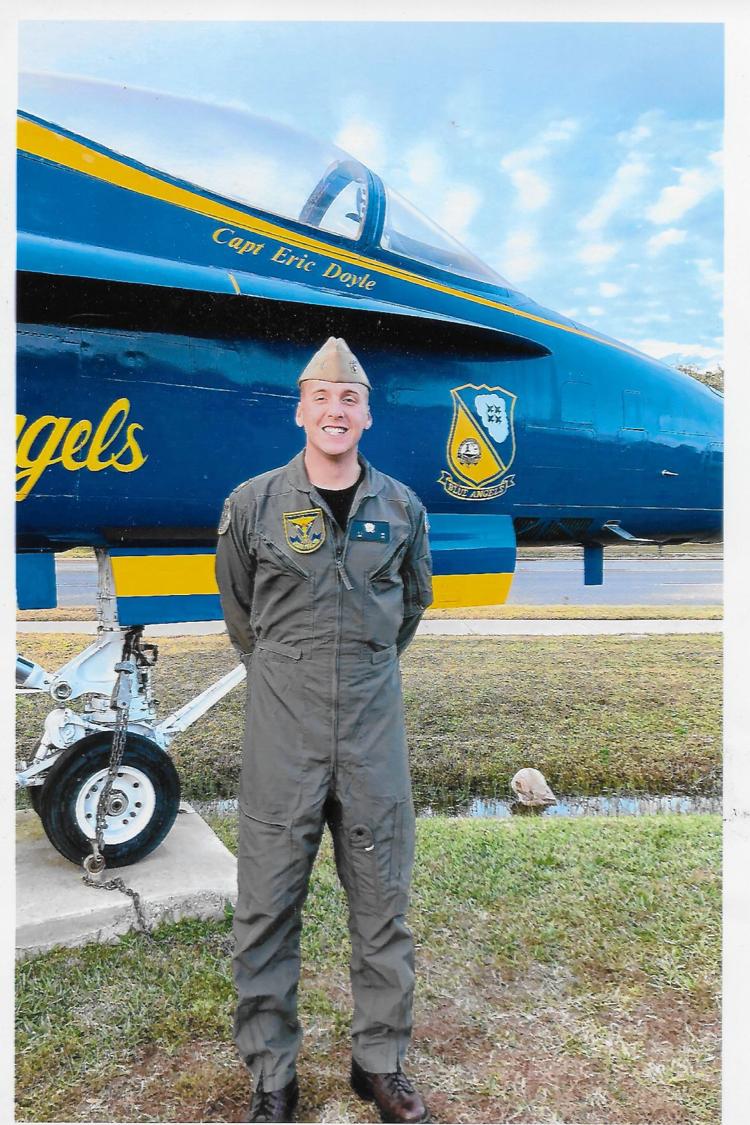 Ensign Russell Day completed his first solo flight at Corpus Christi Naval Air Station. Russell is training to be a Naval Aviator and has been in the service for more than a year and a half. His family is proud of him for his accomplishments and service to our country.
Girl Scouts celebrate highest awards
The Girl Scouts of Valparaiso and Washington Township celebrated the completion of bronze, silver and gold awards for five of its members recently at the Annual Girl Recognition Event held at St. Paul School.
The Bronze Award recognizes Junior Girl Scouts who have completed a series of requirements that concludes with a community service project. Emily Jensen and Alyssa Monroe studied the local brown bat populations and then built and donated bat homes in areas that needed mosquito control.
The Silver Award this year was earned by Katie Garza and Olivia Lozano, eighth grade Cadette Girl Scouts. Their area of service to the community was music. They planned and executed a workshop for younger girls to help them earn their Junior Musician Badge. The major portion of their Silver Award was to create a sheet music lending library which is now housed at the Valparaiso Public Library. They collected more than 400 pieces of sheet music for wind instruments, string instruments, percussion and piano which can be loaned out to students and teachers for private lessons.
The Gold Award, Girl Scouting's highest honor for Ambassador Girl Scouts, was earned by Kourtney Collier, a recent graduate of Valparaiso High School. Kourtney's interest is in how to get girls interested in science, technology, engineering, and math (STEM) with the hope that they are encouraged to pursue careers in these male-dominated fields. Using social media, Kourtney developed both an Instagram and Facebook page for girls interested in STEM. She created a flyer along with a bag of information about scientific fields and distributed them at Housing Opportunities. For the main component of her Gold Award project Kourtney teamed up with mentor, Mary Costa, a chemical engineer at Acelormittal, to create and execute a STEM workshop for fourth and fifth grade girls. The girls learned about atoms and non-newtonian substances by making "slime," learned about phases of matter while making ice cream and explored kinetic and potential energy working with catapults. Kourtney will be attending Indiana University in the fall majoring in engineering.
Happy 50th birthday, Mark Madison!
Hope you have an awesome birthday!
Happy 98th birthday, Mary
Mary Elipani will turn 98 years young on Aug. 2. Her birthday will be celebrated at her son's house with family and friends.
Mary was born in 1921, the daughter of Tekla and John Krystek. She is one of four children who were raised in Chicago's "back of the yards" neighborhood.
On Nov. 19, 1949, Mary and Basil (deceased) were married. They lived most of their lives in Dolton, Illinois, raising their four children. They are also proud grandparents to 11 grandchildren and 15 great-grandchildren.
Mary loves having visits from all her family members at Hartsfield Village.
Happy anniversary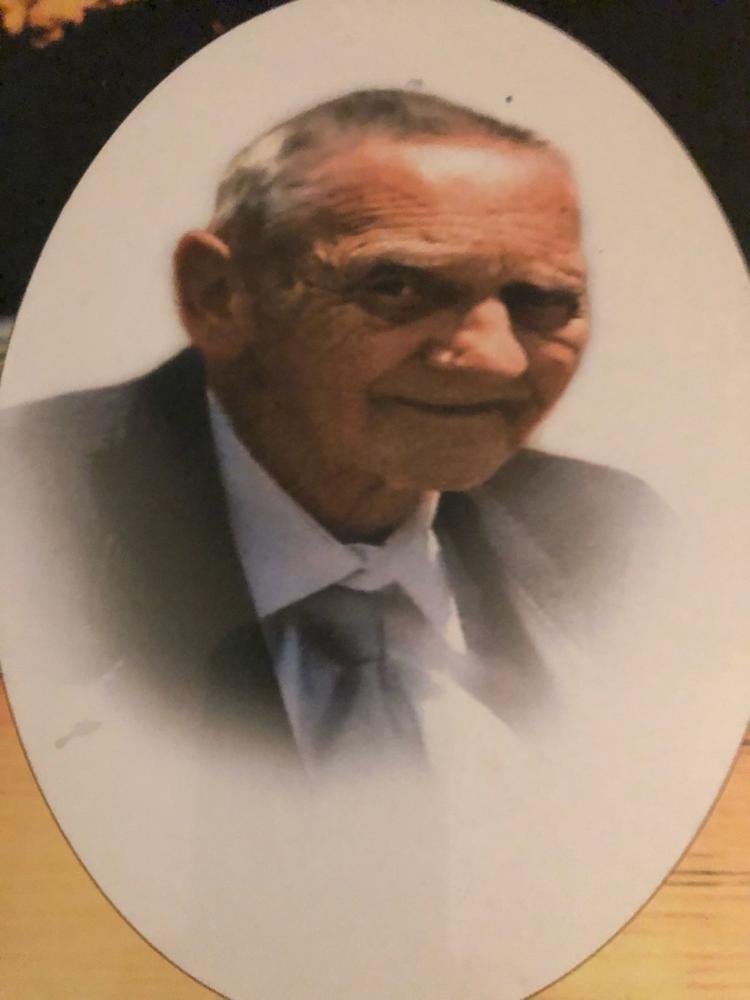 Helen and James Quillen, of Portage, would've celebrated 58 years on July 15.
There's not a day that goes by that we don't think about you. Happy anniversary.
We all miss you and love you.
-Helen Quillen, Rhonda Quillen, of Portage, Keith and Brenda, of Rensselear, and Tina and Kelly Elston, of Valporaiso
Happy 60th anniversary!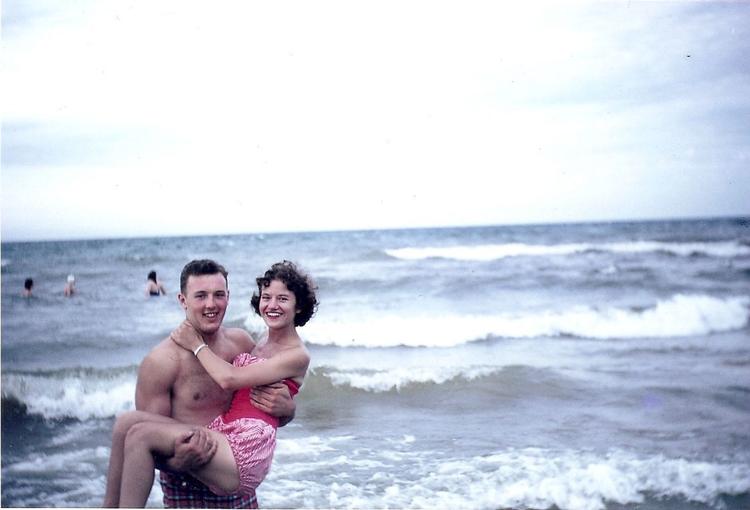 William (Bill) and Frances (Fran) Johnson, of Portage, met on the Marquette beach in Gary in 1952 and now live near a beach.
Celebrating 60 great years with six children; five boys and one girl; seven grandchildren, two great-grandchildren.
Bill and Fran would always take the children in their tent camper on vacations to Florida, Kentucky, California, Starved Rock in Illinois, Colorado, Oregon and many other places as they grew up.
Bill has always been an avid car nut (especially old Buicks) and still has a 1938 Buick Special, 1966 Chevelle, 1955 Buick Century Convertible. He made his career as a car mechanic at Olsen Cadillac and also worked part-time at the 12/20 Bowling Alley. After retirement he drove cars for Connors Buick.
Fran likes tending to her garden, cooking, baking, trying new recipes, helping at her church, movies, plays, musical concerts and made her career as a RN in the medical department at Bethlehem Steel and then part time at U.S. Steel Medical Dept, Methodist Hospital in Gary and Mercy Hospital in Gary and many other places after that.
Together they enjoy traveling to car shows and swap meets, they belong to the Buick Club and the Winamac Old Car Club, musical concerts, movies, theatre, visiting friends and relatives.
Happy 100th birthday, Henrietta!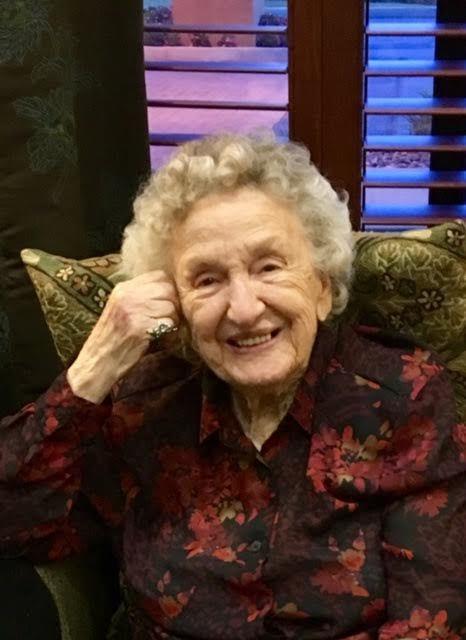 Henrietta Wilson turned 100 on Saturday, July 13. Her family held a picnic birthday party beginning at Rogers-Lakewood Park in Valparaiso at the Kiwanis West Shelter.
Henrietta was born on July 13, 1919, the daughter of Rena (Hicks) and Guy Wilber Hufford. She, her sisters and brother grew up on Emerson Street in Portage. The family attended Central Baptist Church in Gary where Henrietta and her sisters (Esther, Helena and Betty) comprised a well-known quartet, The Hufford Sisters.
In 1940 Henrietta married Paul Wilson. The family lived for 30 years in Hobart on East 10th Street. Henrietta and Paul had five children — Paul (deceased 1952), Philip, Patrick (deceased 2005), Timothy, and Bonnie.
Henrietta would love to receive cards and letters. She lives at Rittenhouse, 1300 Vale Park Road, Apt. 229, Valparaiso, Indiana, 46383.
Myron Knauff celebrates 100th birthday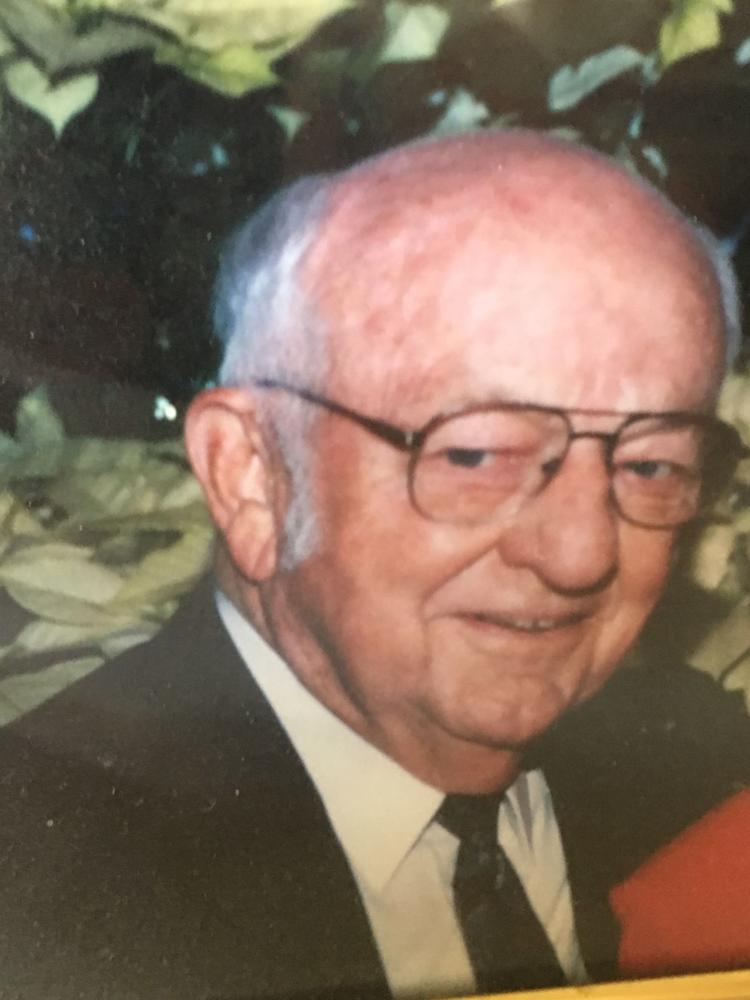 Myron Knauff will celebrate his 100th birthday on Sunday, July 14, with a community open house to be held at the First Christian Church, Valparaiso from 2 to 5 p.m.
Myron is a World War II era veteran (1943-1946), a retired 44 year educator, a member of the First Baptist Church, and a member of the Valparaiso Noon Kiwanis Club.
He is the father of four children, eight grandchildren, and 14 great-grandchildren.
Us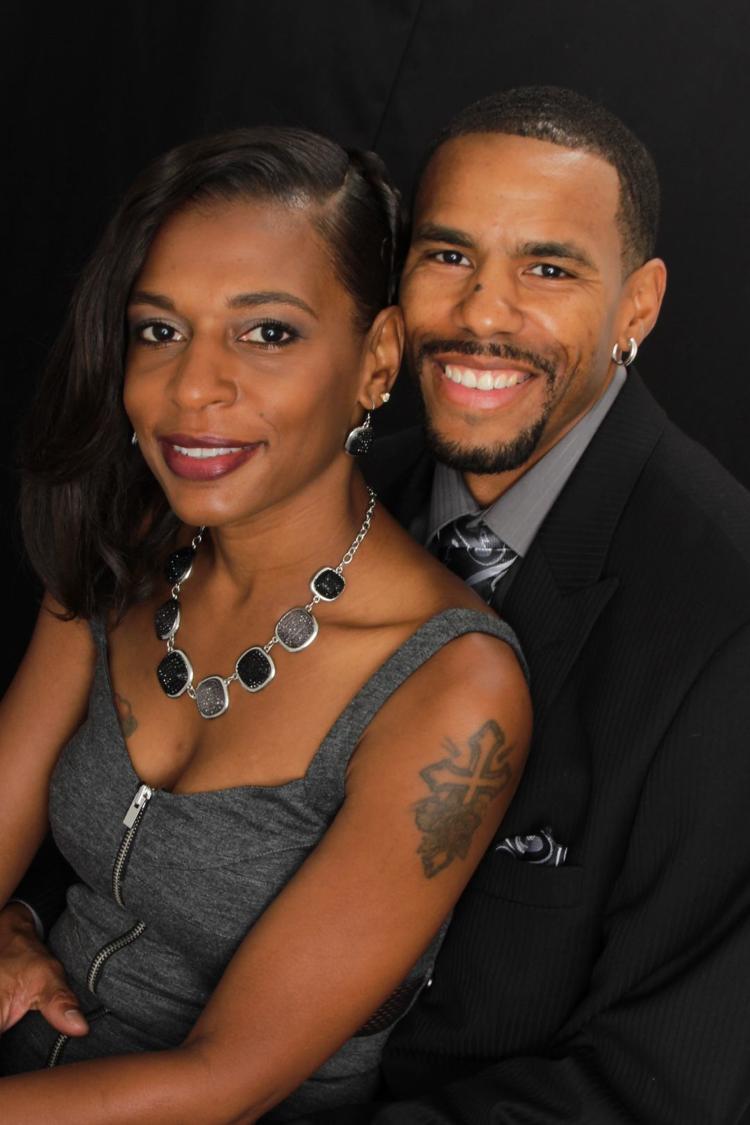 Wow ... five years ... How time has passed. The love we share will forever last. Looking forward to our future together. Just keeps getting better and better!
Congrats to these local students!
The following students Northwest Indiana graduated with honors from the Indiana Academy for Science, Mathematics, and Humanities in Muncie, Indiana, at the high school's commencement on Saturday, May 25.
Listen below are the names, hometowns, home high schools and the college these student will be attending: 
Lily Adney, Valparaiso, Chesterton  High School, Indiana University
Suzanne Brown, Cedar Lake, Hanover Central High School, Valparaiso University
Nathan Buehrer, Valparaiso, Boone Grove High School, Purdue University
Mario Cardenas, Lowell, Lowell Senior High School, Ball State University
Naomi Edet, Munster, Munster High School, Indiana University
Kiersten Hardy, Crown Point, Crown Point High School, Indiana University
Austin Izah, Crown Point, Bishop Noll Institute, Purdue University
Grace Nelson, Valparaiso, Valparaiso High School, Indiana University
Paige Payne, Munster, Munster High School, Purdue University NW
Stephanie Perez, Crown Point, Crown Point High School, Indiana University
Jacob Potter, Cedar Lake, Hanover Central High School, Indiana University NW
Isabel Reynolds, Hebron, Hebron High School, Purdue University
Mercedes Singleton, Cedar Lake, Hanover Central High School, Indiana University
Ashley Sutton, Hebron, Boone Grove High School, Indiana University
Happy 60th anniversary, Jim and Sylvia Hoffman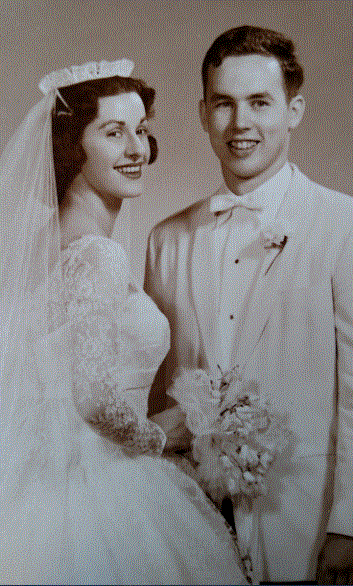 Jim and Sylvia Hoffman, of Valparaiso, were married on June 20, 1959. Recently, they celebrated their 60th wedding anniversary by having dinner with their children, Jeff, Tommy and Laura (Michael) Karr.
They enjoy spending time with their six grandchildren, Ashley (Mike) Kane, Brittany (Shane) Breitzke, Lauren Hoffman, Daniel, Brian and Andrew Karr, and three great-grandchildren, Emmy, Ava and David. They all live in the area.
Claire and Kenny celebrate six months together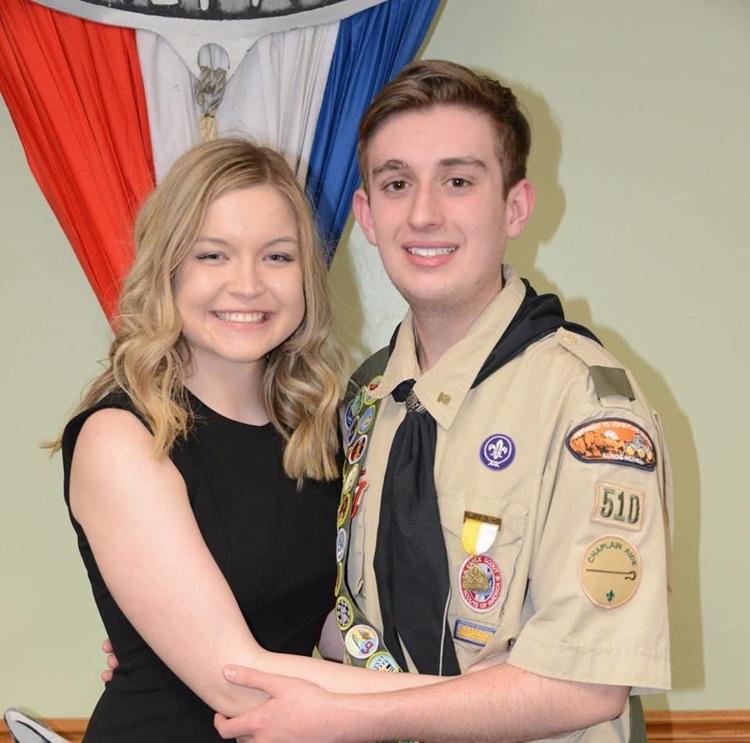 We've been together since December 20, 2018 and after six months with my beautiful girlfriend, I am happy to say that I can't wait to enjoy an awesome lifetime ahead at Purdue Lafayette. Can't wait for it!
Happy 50th anniversary, Earl and Jo Friend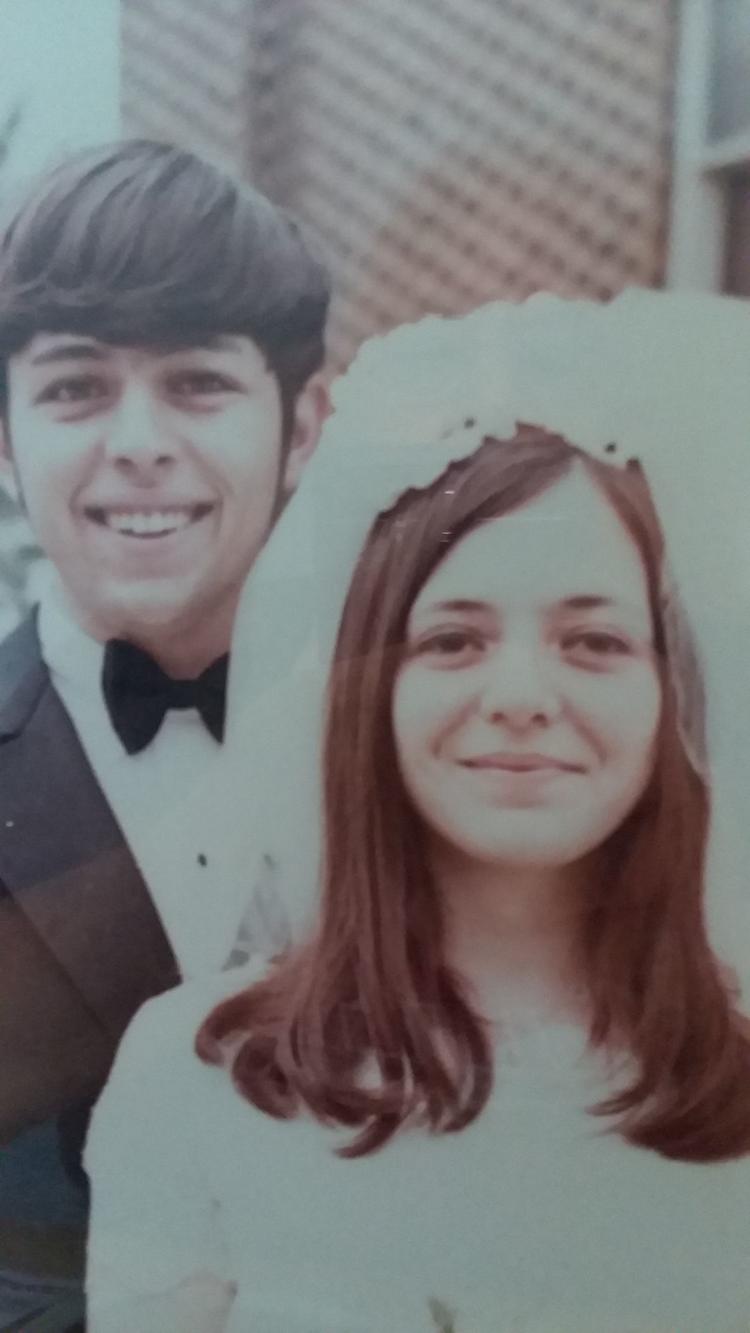 Earl and Josephine (nee Kristina) were married June 14, 1969 at St. Paul Catholic Church in Chicago Heights, Illinois. They are residents of Lowell, and Las Vegas.
Their children are Jennifer (Tom) Pisterzi and David (Kelly Steller) Friend and Kristin Friend (deceased). They have one granddaughter, Christina Friend.
They had a luncheon with family and friends at Signature Banquets in Lowell.
Happy 50th anniversary, Dale and Connie Hirsch!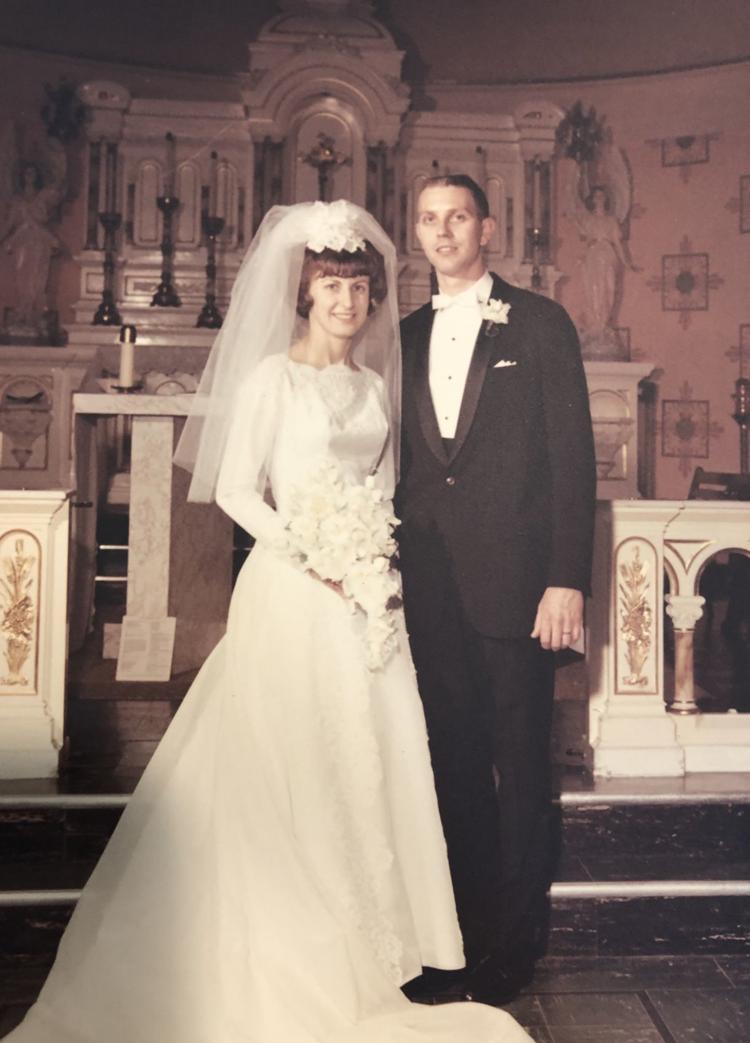 Dale and Connie Hirsch (nee Huppenthal) celebrated their 50th wedding anniversary.
They were married June 14, 1969 at Holy Name Church located in Cook, Indiana. They presently reside in Crown Point.
They have one daughter Gayle (Jim) Bakota, who lives in Valparaiso. They also have three grandsons, Connor, 14, Nate, 11 and Andrew, 7.
In their spare time Dale and Connie love to help out at Saint Mary's Catholic Church and they attend as many of their grandsons sporting events as they can.
For their 50th they had a small family get together.
Happy 50th anniversary, Ron and Gloria Graefen!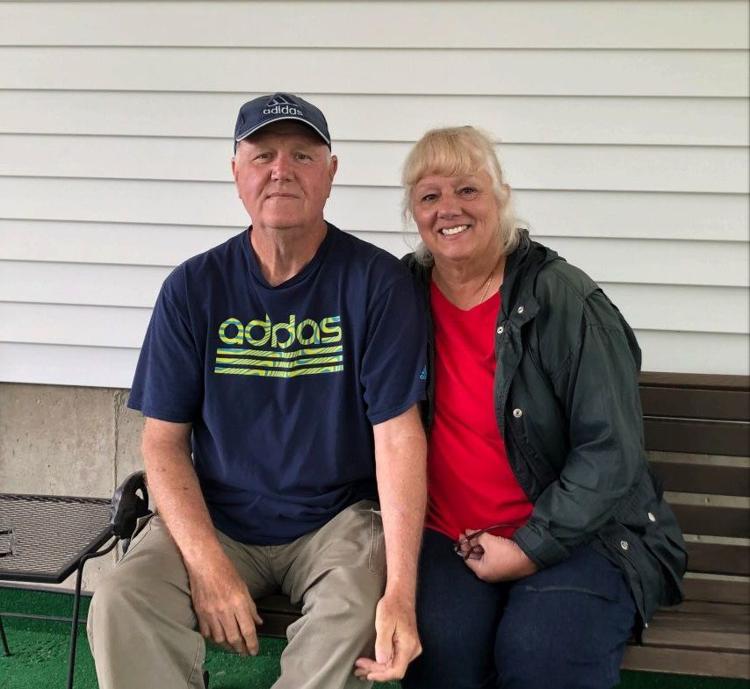 Ron and Gloria Graefen were married in Elim Lutheran Church in Chicago on June 29, 1969.
They lived in Berlin, Germany, the first year of their marriage while Ron served in the U.S. Army. They have been Lansing residents for more than 46 years.
They have three children and five grand children.
Happiness is being married to your best friend.
Karr brothers are all Eagle Scouts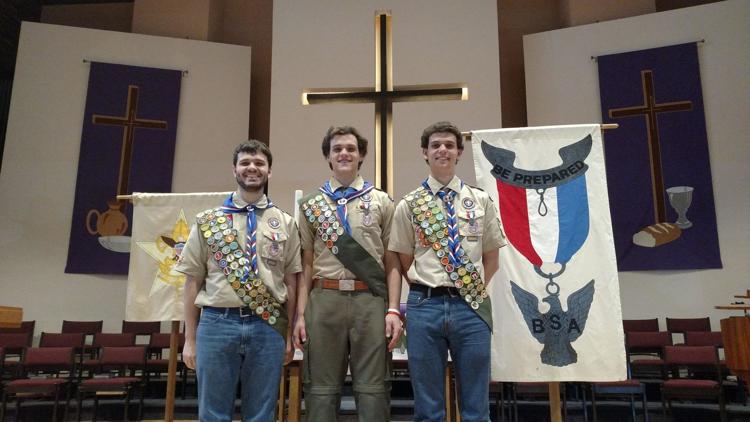 Andrew Karr built 10 bat houses for Creekside Golf Course for his Eagle Scout project. Recently, he was recognized at his Eagle Scout Court of Honor. Andrew (center) is pictured with his older brothers, Daniel and Brian, who are also Eagle Scouts from Troop 906 in Valparaiso.
Celebrating 45 years together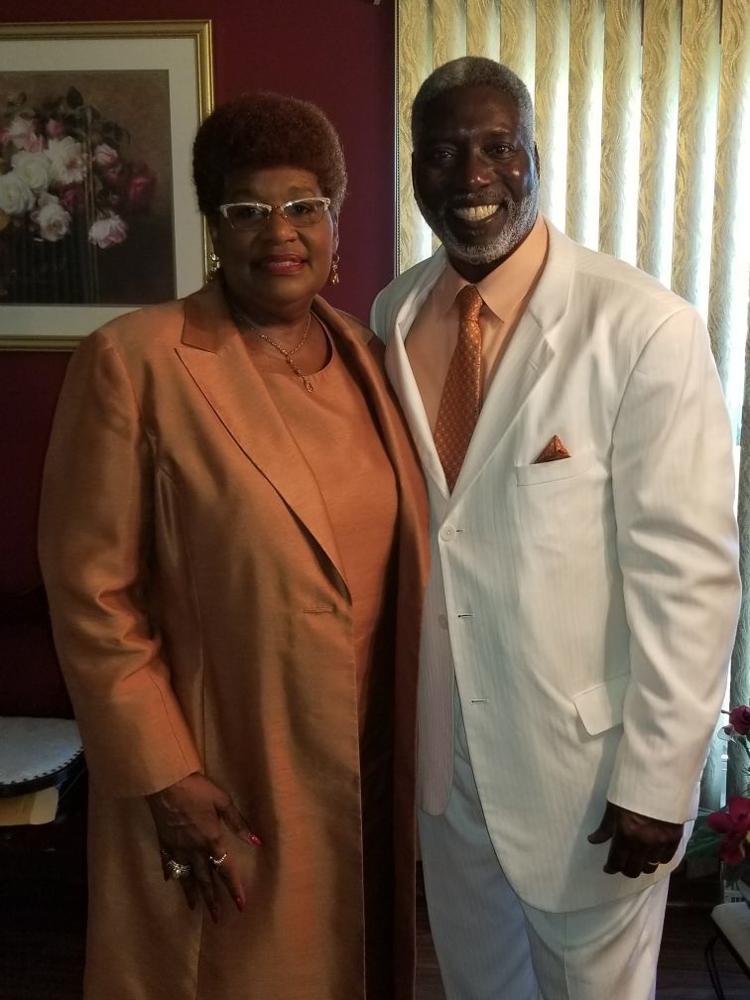 David and Sheila Jasper, of Hammond, are celebrating their 45th wedding anniversary on June 22.
They were married at Mount Zion Missionary Baptist Church by the late Rev. Dr. A. R. Burns. Their marriage was witnessed by their late parents, Calvin and Ora Crutcher, David and Bessie Jasper and the late Bobbie J. Williams, their teacher/mentor and friend.
They have been blessed with three adult children, David III, Deverett (Andrea) and Shalora. All are graduates of Purdue University in West Lafayette. They also have been blessed with three grandchildren, Malcolm, Langston and Daphne Jasper, and are expecting their fourth grandchild later this year.
David is employed as a Project Manager for DXC Technologies, a global information technology company. Sheila is retired and has worked several jobs during their marriage, including pharmacy technician and property manager.
David and Sheila are members of the Mount Zion Missionary Baptist Church and serving in ministry activities. They are truly Thankful to God for His many blessings and achieving this great milestone in their lives.
Congratulations Dr. Arges on completing your MedPeds Residency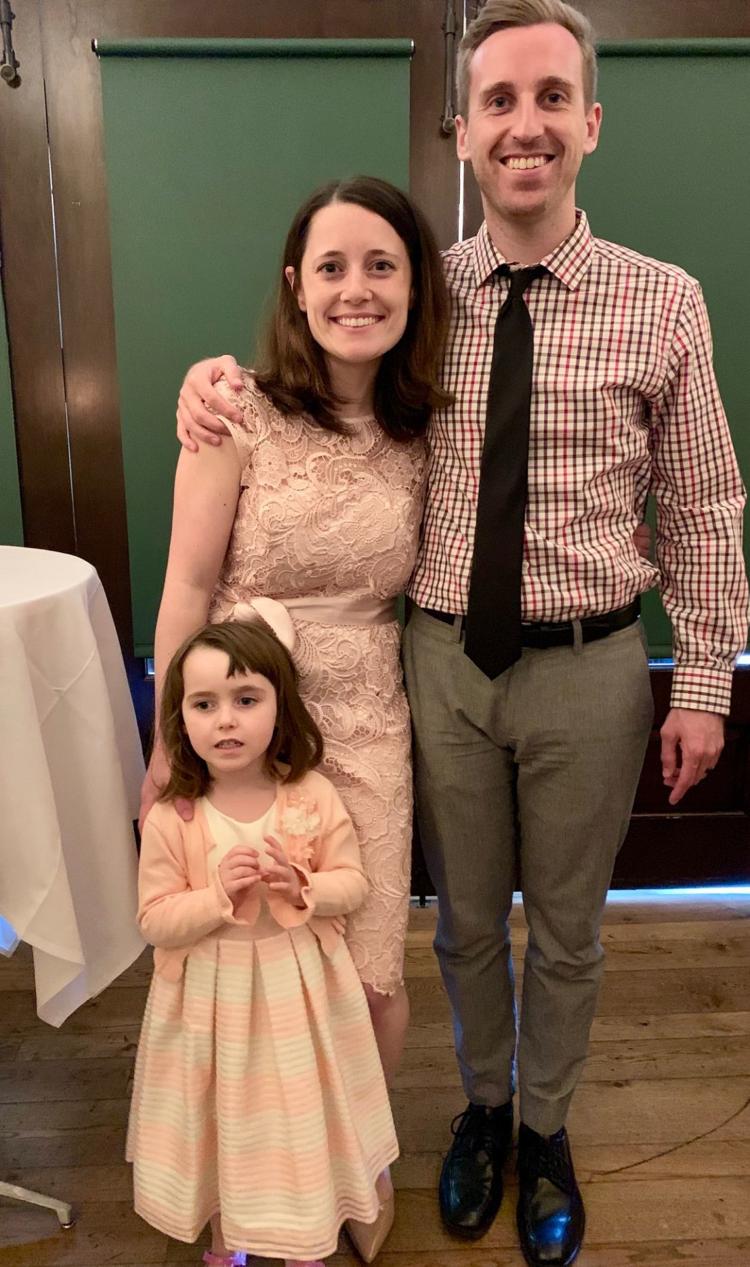 Dr. Alexandra Marie Arges, formerly of Winfield and now of Chicago, recently completed her four-year residency in internal medicine and pediatrics at the University of Illinois at Chicago College of Medicine and Pediatrics.
Arges was honored, along with fellow graduates, at a Med/Peds Residency graduation luncheon held on June 8 at Quartino Ristorante in Chicago.
Arges is a 2006 graduate of Crown Point High School, a 2010 graduate of Purdue University and a graduate of the Indiana University School of Medicine.
Family in attendance at her graduation included her husband Daniel Kolodziej and daughter, Amelia Kolodziej, of Chicago; her parents, Jim Arges and Deborah Laverty, of Winfield; her brother, Christopher Arges, of Austin, Texas. her grandmother, Ismini Arges, of Munster; her mother-in-law, Valerie Kolodziej, of Gary and her brother-in-law, Chris Kolodziej, and Julie DiDomenico, both of ChicagoDr.
Arges has recently accepted the position of chief resident, internal medicine, at the University of Illinois College of Medicine at Chicago.
Her family and friends are very proud of her accomplishments.
Happy anniversary!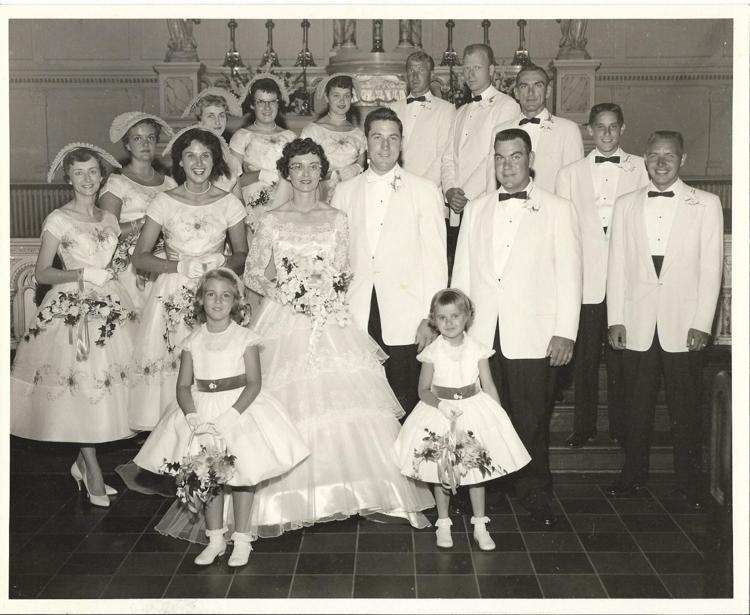 Ralph and Audrey Grau will be celebrating their 60th wedding anniversary. They were married on June 20, 1959, at St. Michael's Catholic Church in Schererville.
They will be celebrating with their daughters, Rachelle Schmidt and Ranae Gourley, and their grandchildren, Ben Gourley, Dave Gourley and Madeline Schmidt.
Celebrating 60 years together
Major Patrick Gaidor, USAF, retired, and Jane Gaidor, of Munster, celebrated their 60th wedding anniversary.
They were married on June 13, 1959 at St. Edwards Church in Nashville, Tennessee.
They are parents to Terri Sakelaris and Karen Kokesh and have one granddaughter, Sophia Sakelaris.
Congratulations on 17 years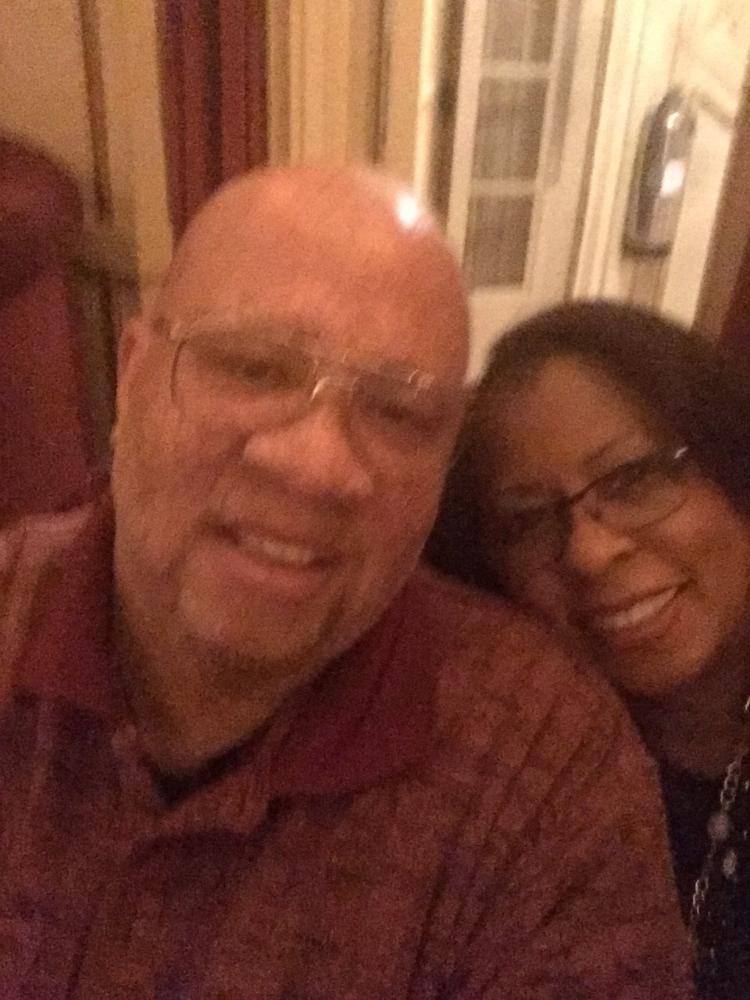 Michael and Barbara Green are celebrating their 17th wedding anniversary on June 15.
It's been a wonderful time of love and happiness!
Golden wedding anniversary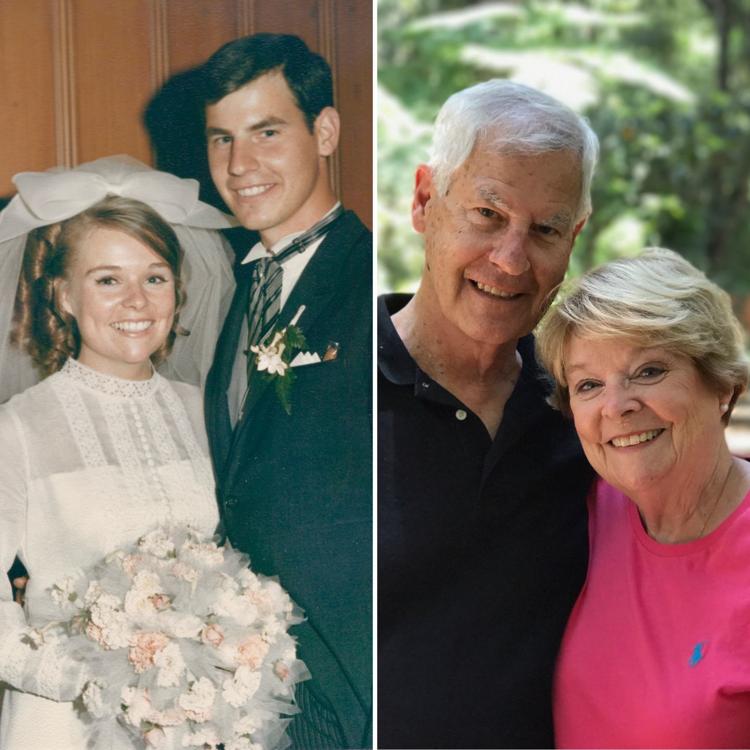 In 1962 a then 15-year-young Kathleen E. Kenney walked into the Minas department store in Hammond. Little did she know it would be the first time she would be locking eyes with the man of her dreams, Thomas R. Rogan.
Unfortunately, it was at this same time that Tom and a few buddies were being chased out of the department store nearly knocking Kay over as he ran out. They didn't formally meet that day but Kay did get a last name when one of Tom's cronies shouted "Rogan, let's get out of here!"
Sadly, Google was not yet invented so there would be no online stalking. The two had to do things the old-fashioned way of hoping and waiting until the next time they would see each other again. Fortunately, it wouldn't be much longer before fate reunited these love-birds.
In true Prince Charming fashion, Tom won the girl. For one date, he went as far as riding one of his family's horses over to Kay's home in Munster just to impress her.
On June 7, Tom and Kay celebrated their 50th golden wedding anniversary. Their love is a true testament of the fruits of a love that is centered in Christ.
The couple brought four children (Kellen, Bob, Mick, & Joe) into this world and are the proud grandparents of four grandchildren with one more baby boy on the way this July.
As Kay so famously says, "We may not have it all together but together we have it all!"
Love, Kellen, Bob, Mick and Joe
Happy 13th birthday, Kristofer!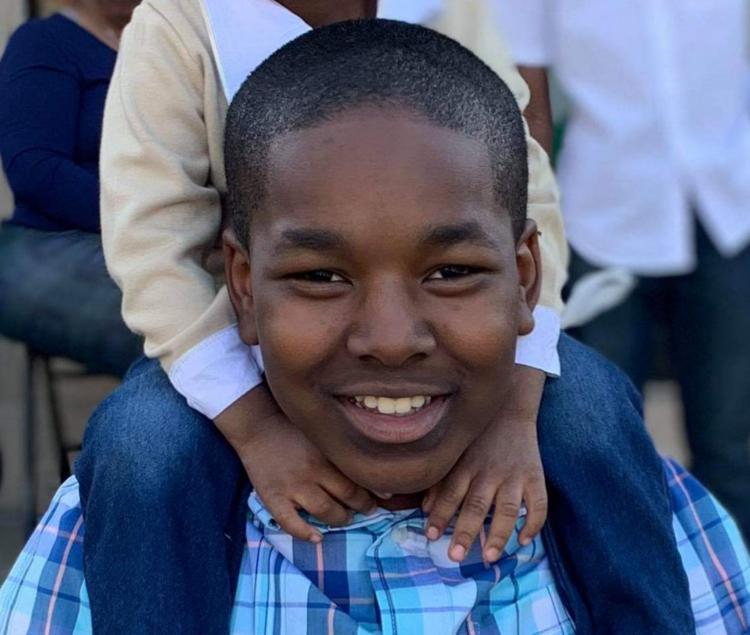 Happy 13th birthday to our oldest son. Welcome to the teenage world!!!!
Happy anniversary, Alex and Janice Marek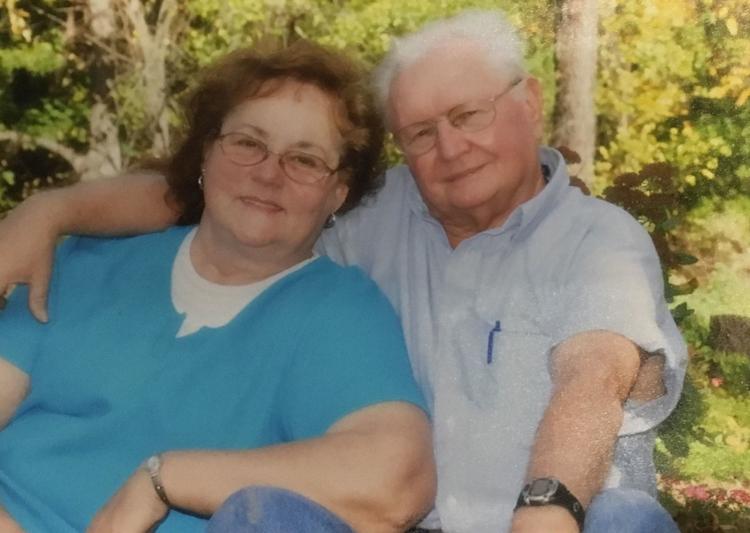 Alex and Janice Marek were married on June 7, 1957.
They will be celebrating their 62nd year of marriage with their three children, Alan Marek, David and Cathy Marek, and Lisa George, and three grandchildren, Adam and Sarah Biggeh, Alexandria Marek, and Sarah and Aaron Kaniuk.
Celebrating 50 years together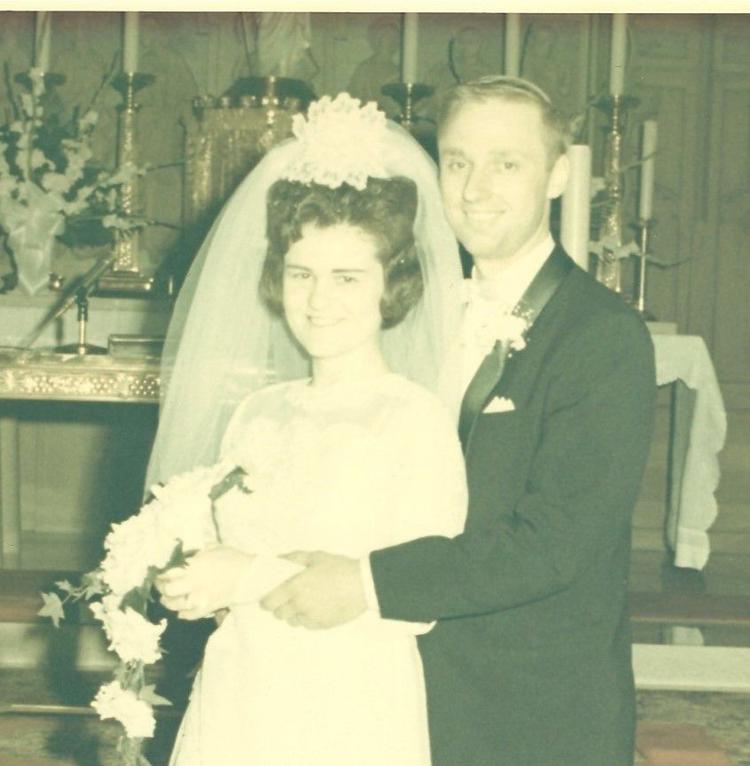 Barbara and Nick Karin are celebrating 50 years of marriage! Happy 50th anniversary, Mom and Dad!
Happy 100th birthday, Jim Dragon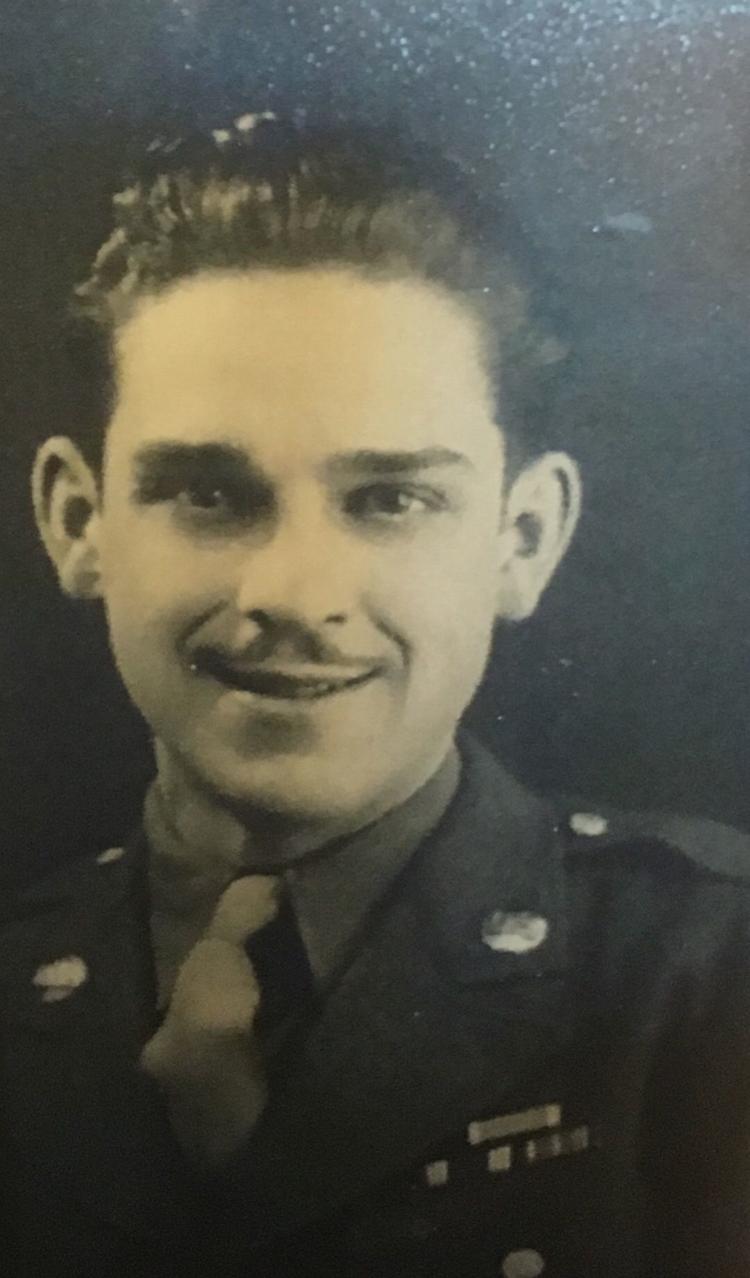 Jim was born in Terre Haute, Indiana, to parents of Romanian descent and relocated to Northwest Indiana at a young age. 
He is a World War II veteran serving as commander of a half track vehicle in the Army. His unit was ambushed by the Germans and Jim sustained injuries that earned him a Bronze Star and Purple Heart. After returning from the army, he owned and operated a school bus for Lake Ridge School System for 31 years. During the summer he built several houses for family and built some that he sold.
Jim has been married to his wife Judy (Duszczynski) for 45 years. He has two sons, Steve Dragon and James (Tonia) Dragon, and two daughters, Lynette McDermott and Gina (Jerry) Brown. He also has 15 grandchildren and 15 great-grandchildren. Besides his parents, Jim had two sisters, two brothers and one grandson who are deceased.
A birthday celebration was held on May 25 with family and friends in attendance at the Descent of the Holy Ghost Romanian Orthodox Church Hall.
South America trip ends with a marriage proposal!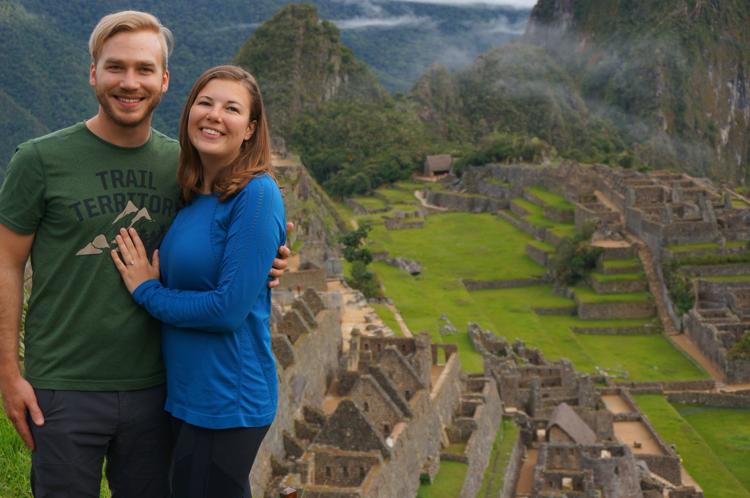 Theresa and Chuck James, of Sarasota, Florida, are pleased to announce that on May 7, their daughter, Reesie James, became engaged to Alex George at the Sungate of Machu Picchu in Peru.
Reesie graduated from Indiana University, Bloomington with bachelor of arts degrees in speech and hearing science, German, and western European politics as well as earning a master of science degree in speech language pathology from Indiana State University. She is currently employed as a medical SLP for Mercy Medical Center, Dubuque, Iowa.
Alex is the son of Dennis and Tressa George, of Dubuque, Iowa, and has earned bachelor's degrees in economics, German, and finance from North Central College of Naperville, Illinois. He is currently employed as a Senior Level disability representative at Sedgwick Claims Management Services in Dubuque, Iowa.
Celebrating 50 years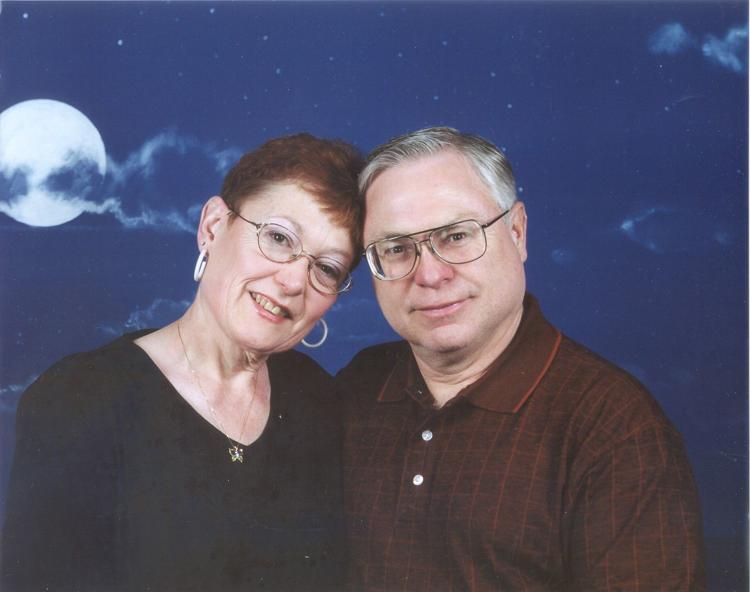 David and Jean Peters are celebrating their 50 year wedding anniversary on May 24.
They met at Lake Central High School and married on May 24, 1969 at Schererville Baptist Church.
Happy 55th anniversary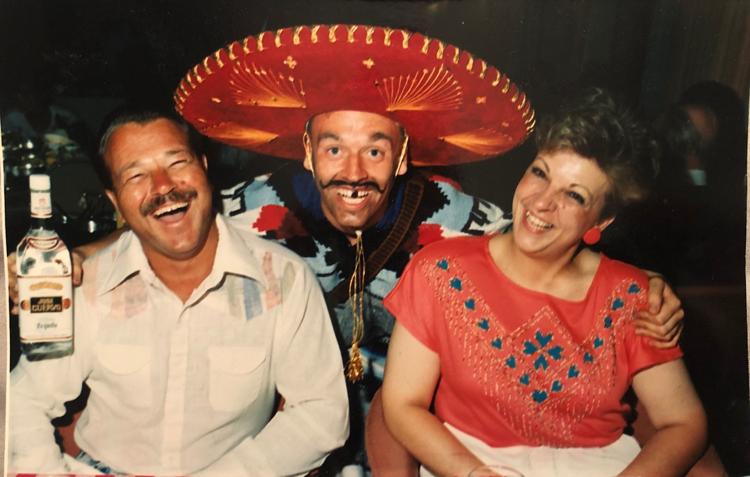 Bob and Mary Jo Haskell will celebrate their 55th anniversary on May 23. Bob and Mary Jo exchanged rings and vows May 23, 1964 at St. Casimir Church in Hammond.
They are the parents of Bob (Cindy) Haskell and Deanna (Donny) Richardson. They have seven grandchildren and five great-grandchildren.
Jennie Wojtena is 100 years old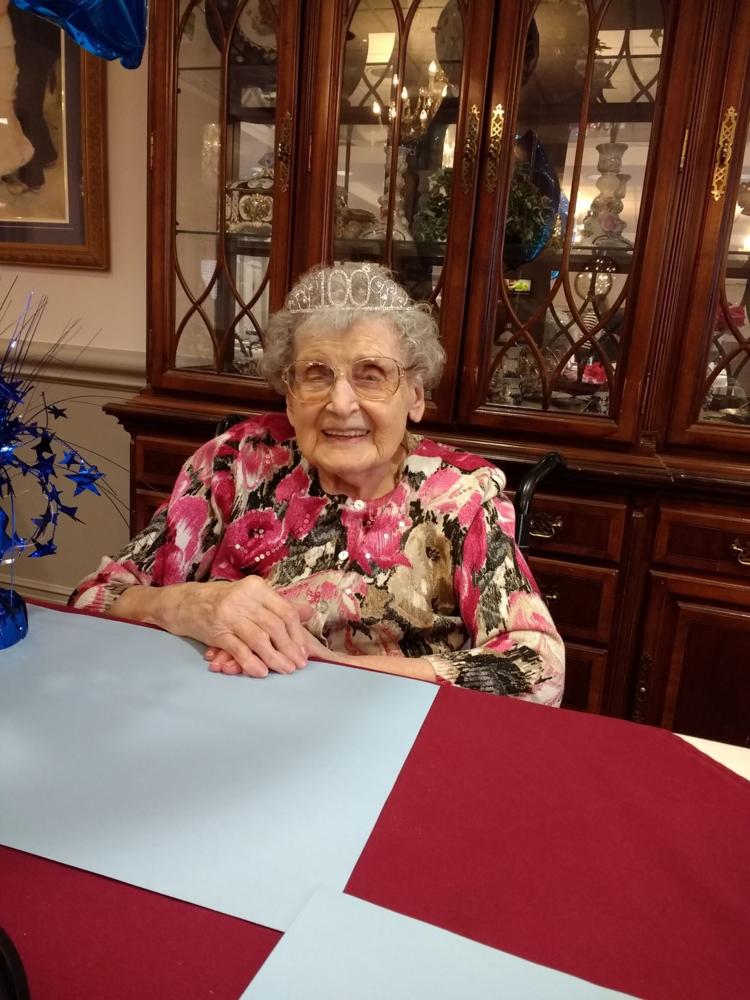 Jennie Wojtena, of Dyer and formerly of Hammond and Schererville, celebrated her 100th birthday with family and friends at Sheffield Manor.
Jennie has been a Cubs fan since she was a child and is famous for her lemon bars.
Sam and Carol Oostman celebrate their 50th anniversary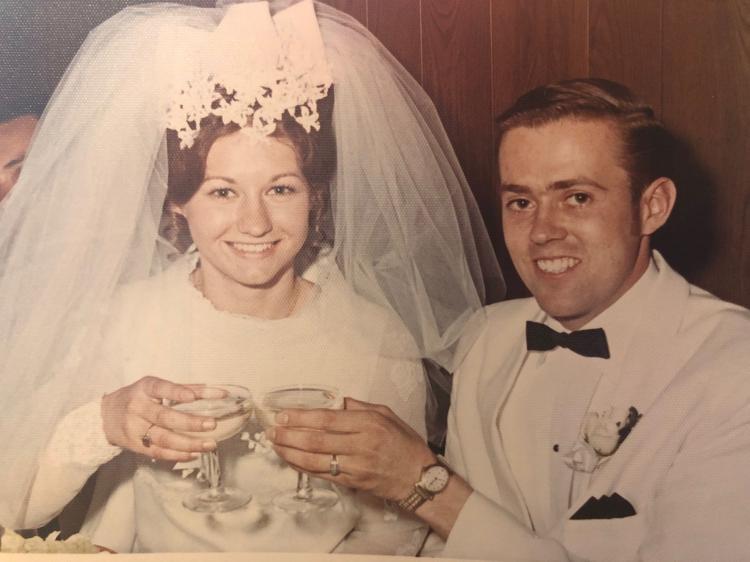 The children of Samuel and Carol (Swets) Oostman happily announce their parents' 50th wedding anniversary. Sam and Carol were married on May 17, 1969.
They have been blessed with three daughters, Charissa (Jeff) Minard, Brenda (Mark) Sharp, Erika (Jeff) Hornyak, and six grandchildren, Sam, Trevor, Noah, Andrew, Breyana and Ryan.
Sam and Carol enjoy volunteering at The Bibles for Missions Thrift Center and spoiling their dog, Rusty.
Tom and Wilma Volner celebrate their 65th wedding anniversary
Tom and Wilma Volner will celebrate 65 years of marriage on May 20. They were married in Marked Tree, Arkansas, in 1954.
They have two daughters, Susan Phillips, of Highland, and Lori Volner, of Dyer. They also have two grandsons, Eric Talkington and Justin Talkington.
Tom is retired from LaSalle Steel in Hammond. Wilma has enjoyed helping young working mothers with her love of children and babysitting.
They have lived in Highland for 56 years.
Celebrating 50 years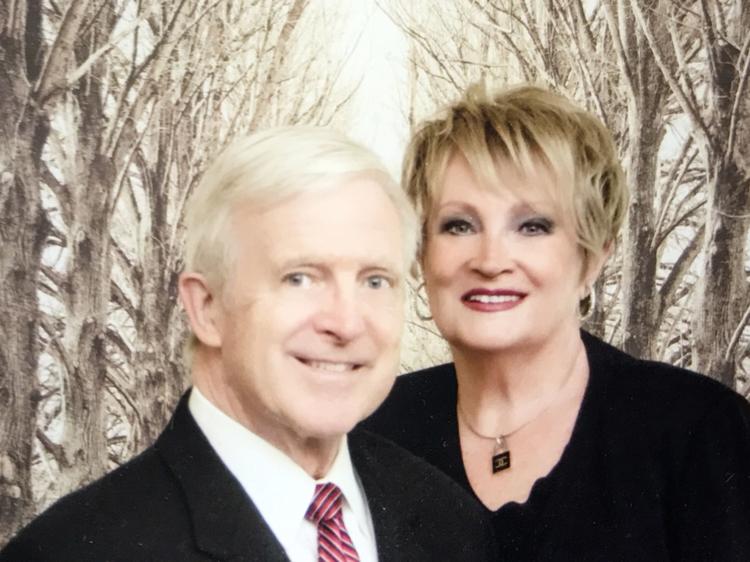 Ken and Donna Krupinski, of Schererville, will be celebrating 50 years of marriage in Paris. Later, they will be joined by their family — Mike, Karin, Jane and Charlie Rogers, of Vernon Hills, Illinois; David, Kristin, Maggie, Katie Curtin, of Munster; and Greg, Jackie, Maddie and Evan of Carmel, Indiana — in the Isle of Palms, South Carolina to continue the celebration.
Congratulations, Dr. Armond Gasbarro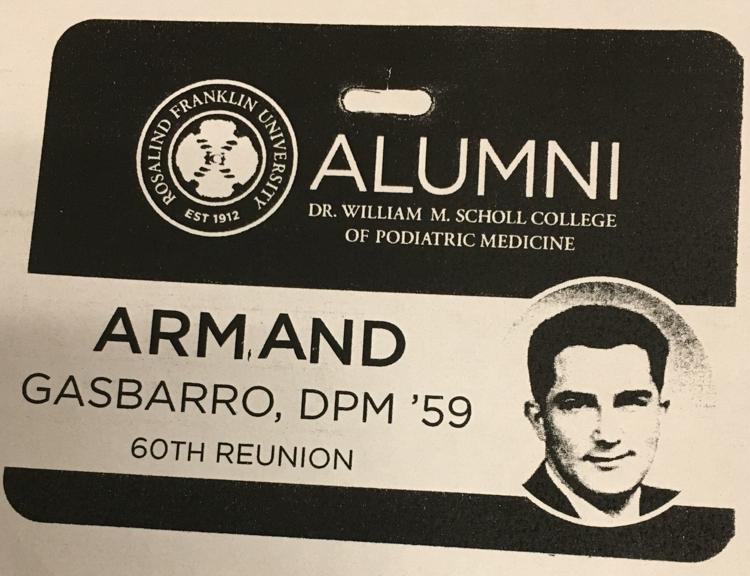 The Rosalind Franklin University and Dr. William M. Scholl College of Podiatric Medicine recently honored Dr. Armond Gasbarro celebrating 60 years since graduating magna cum laude from medical school in 1959.
Eva wins gold!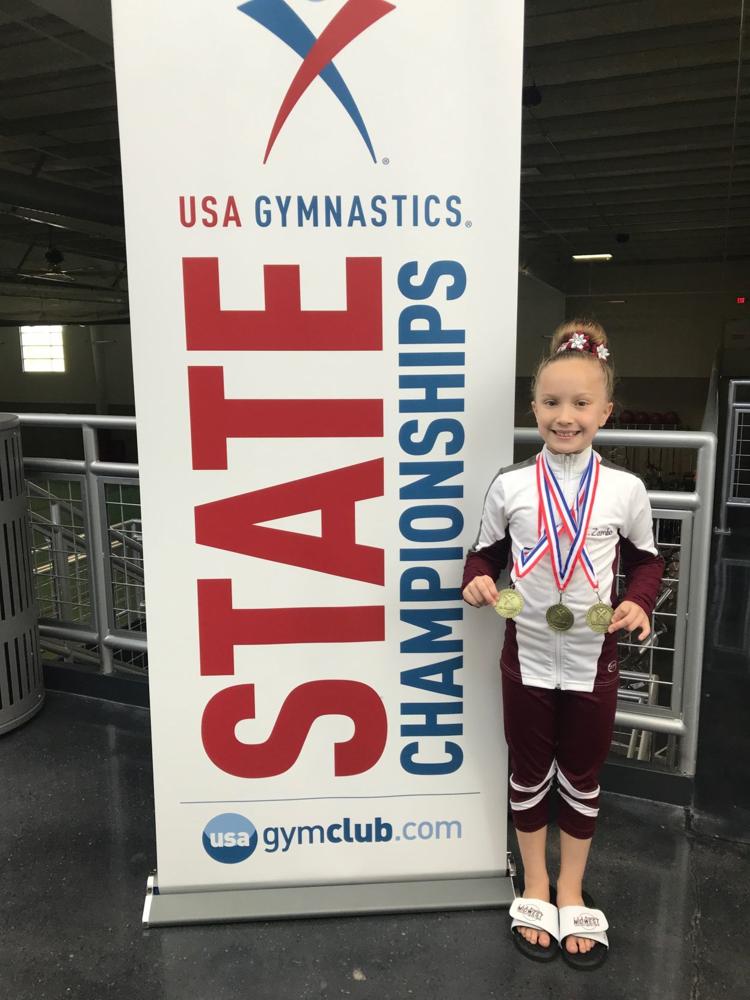 Congratulations to our granddaughter, Eva Zambo, who won three gold medals in the recent State Gymnastics Championships and qualified for the National Championships to be held in Florida this summer!
She trains at Midwest Gymnastics in Dyer and Crown Point.
Eva attends Lake Street Elementary School in Crown Point, where she has an A average in her studies and participates in Student Council!
From Nani and Pops Zambo and your proud family
Happily married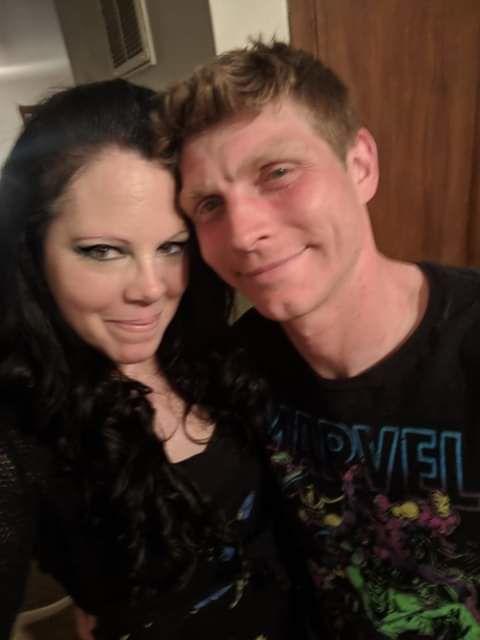 Derek Bood and Sara Hawkins married May 4.
Happy 65th anniversary, Willie and Inge Culberson!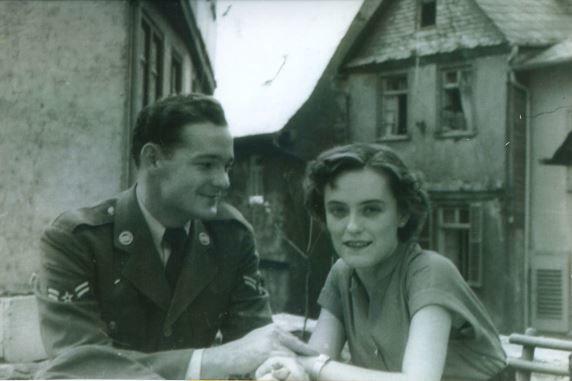 Willie and Inge Culberson met in 1952 after Willie enlisted in the U.S. Air Force two years earlier and was stationed in Frankfort, Germany during the Korean War. Inge was a German citizen working in Frankfort.
They discovered while dating that their birthdays fell on the same date which seemed like a lucky omen. The happy couple married not once, but twice, both in Germany and at the Rhein-Main American Air Force base to assure all would be smooth sailing legally when they got to the U.S.
The trip here was anything but smooth as they traveled 10 days on a troop ship rocked wildly by hurricane Hazel with their first of 2, newborn daughter Linda on board. Things finally did smooth out as they approached land seeing the Statue of Liberty, knowing solid ground and life in America were just ahead.
Four years later a second daughter, Carol, was born.
One of the proudest days in Inge's life was when she was sworn in to receive her American citizenship and the right to vote.
Willie has enjoyed 33 years of retirement from his supervisory position at USS Gary Works.
They celebrate 65 loving years together May 15 with family and friends.
Celebrating 90 years!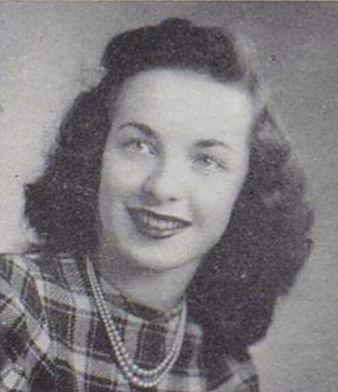 Happy 90th birthday, Mary Barnes (Kitajcuk)!
Your kids and grandkids — Becki (Doug), Chris, Aaron (Reisha), Jeff and Greg
Happy 92nd birthday!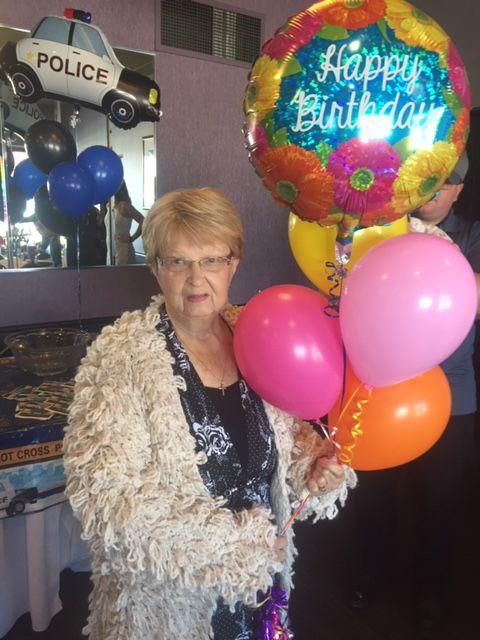 Stephanie Sickles celebrated her 92nd birthday at Tiebel's.
Pete and Brigitte celebrate their first anniversary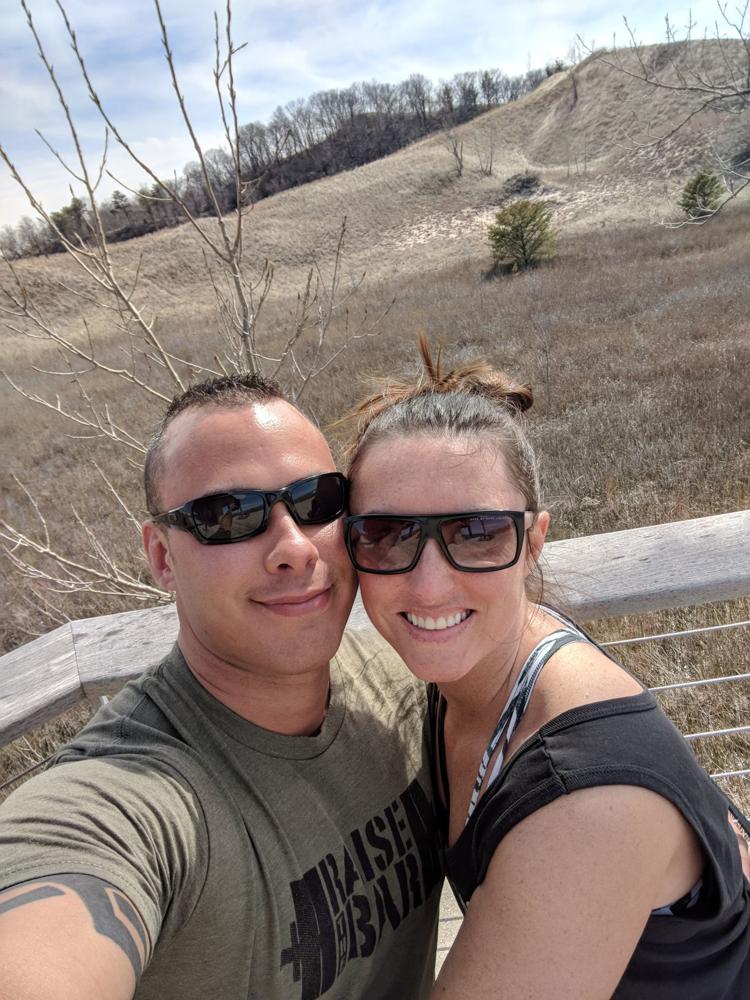 Happy anniversary! Being married to you is so much fun! Thank you for making every day of my life special. I love you!
The Pauls celebrate 75 years together
Bill and Ilmi Paul will be celebrating their anniversary on April 30. They were married in 1944 in East Chicago while Bill was on leave from the Navy during WWII.
They have lived in Gary and Merrillville where Bill was an insurance agent for Metropolitan Ins. and Ilmi worked retail at Lytton's, Goldblatt's, and other stores in Gary.
They will celebrate with their daughters, Patti LeMasters and Almi Oppman, of Winfield. Their son Ralph lives in Idaho.
They have four grandchildren and five great-grandchildren.
They enjoy the senior lunches with their friends at Emmanuel Lutheran Church.
If you want to see how true love should be, just look at us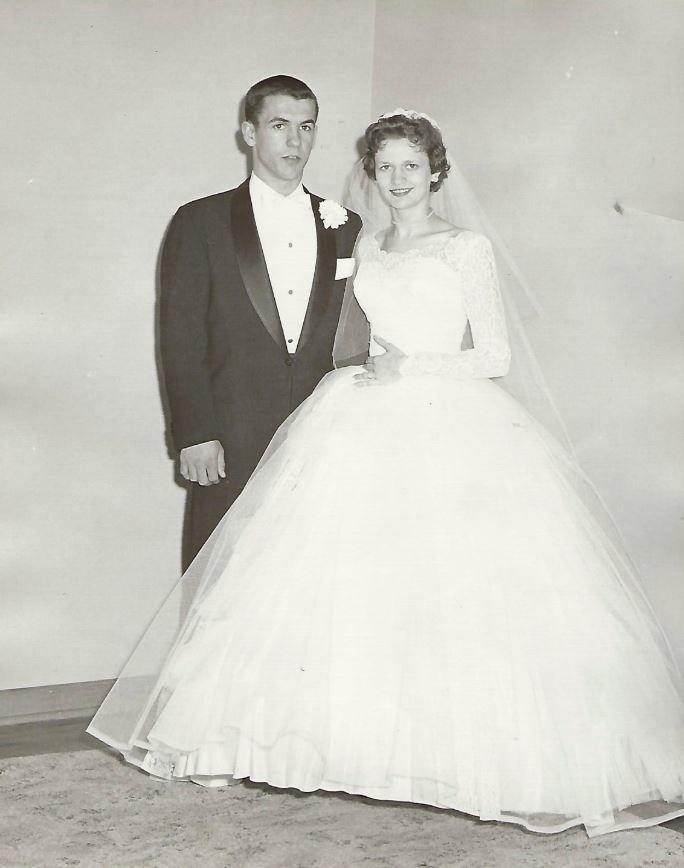 Sixty years ago, Jerry and Sharon Roe said, "I do." May their love continue to be an example and inspiration to us all.
Celebrating 60 years together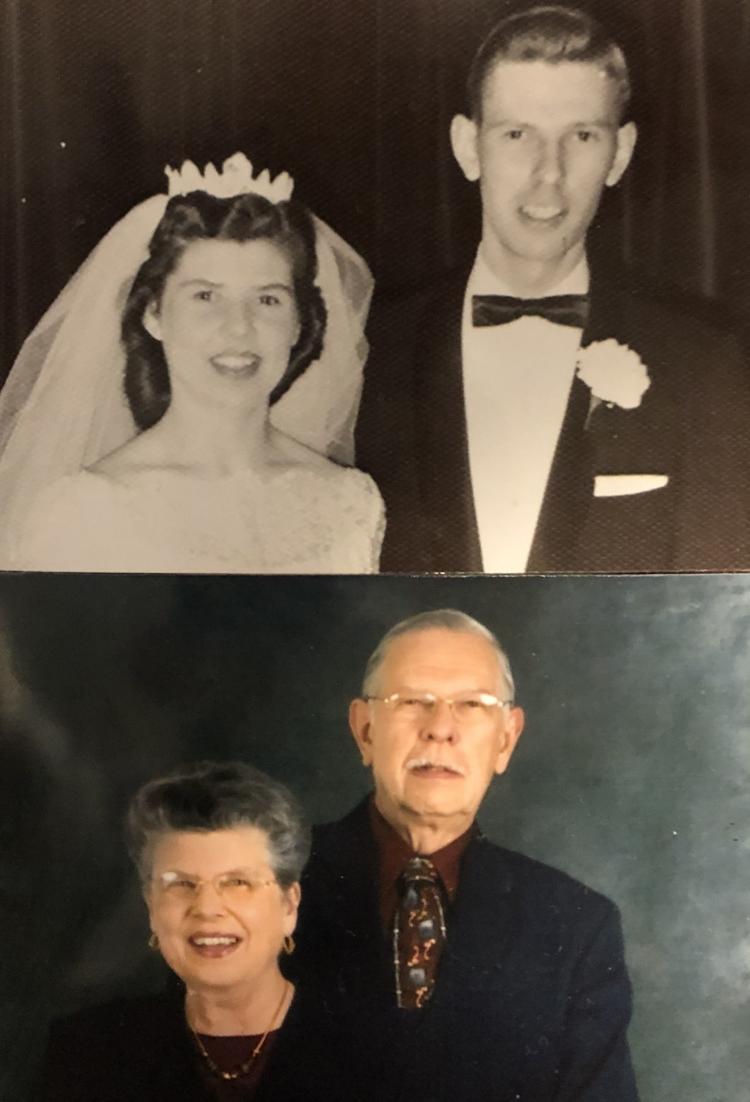 Bill and Betty Smith, formerly of Lansing and currently of St. John, celebrated their 60th anniversary. They were married on April 10, 1959 at the former 1st Reformed Church of Lansing.
They are the parents of two sons, J. Scott (Teresa) Smith and Robert Todd Smith. They have three grandchildren, Daniel (Tori) Smith, Jorie (fiance Brent) Smith and Chloe Smith, and one great-grandchild, Tessa Quin Smith. 
Happy anniversary and birthday!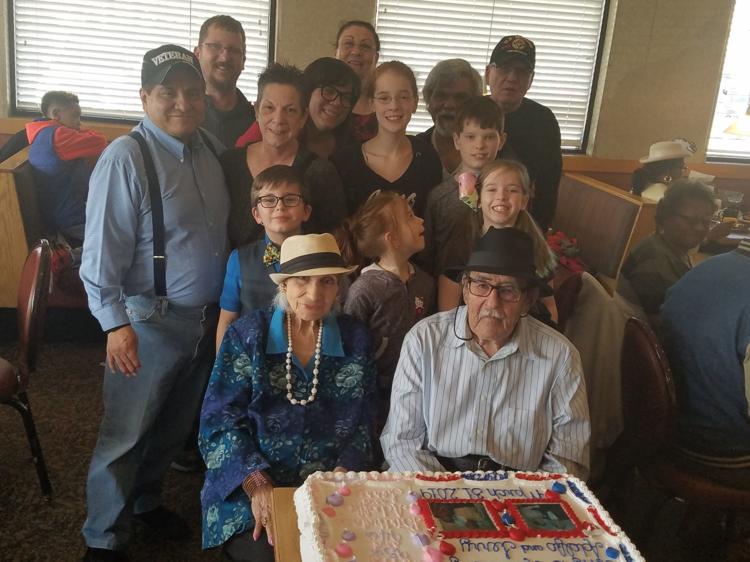 Adolfo and Terry Serna, of Hammond (formerly of East Chicago), celebrated their 70th wedding anniversary and their 95th and 94th birthdays on March 31 with family at the Old Country Buffet in Highland.
Gatlin Plumbing is a recipient of the Half Century Award!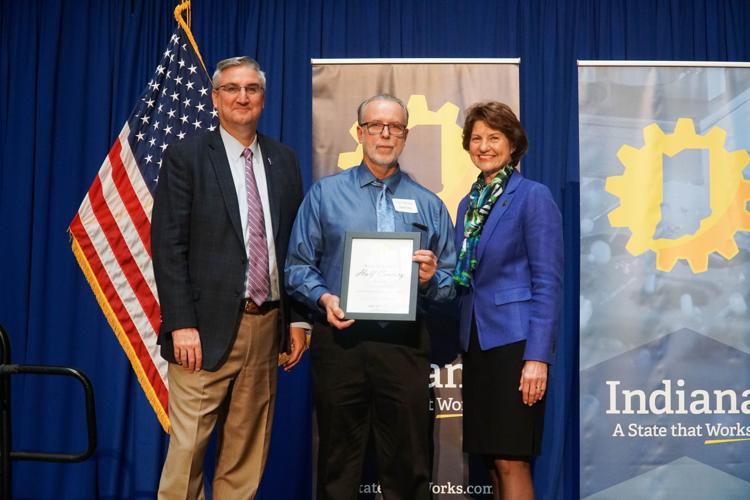 Gatlin Plumbing and Heating, Inc., a family owned business since 1938, was presented with the Half Century Award! On our behalf, President Randel Gatlin, the youngest of Ivan and Marjorie's children, accepted this award from the Indiana Economic Development Corporation and Governor Eric Holcomb on March 21. We are honored to be included in the ceremony with the many other longstanding businesses in Indiana and look forward to the future years of service to come.
This is a wonderful accomplishment. Thank you!
Cheers to 70 years, Carolyn Stiller Ramanna!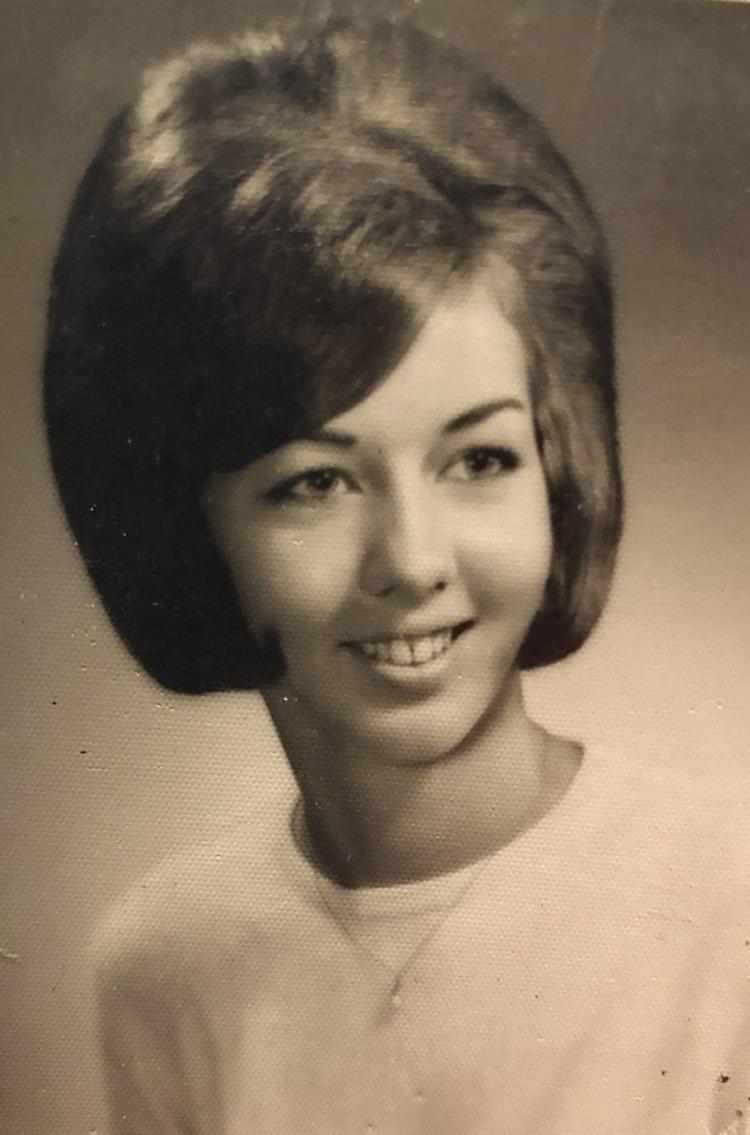 Happy birthday Mom/Grandma! Wishing you many more birthday blessings to come.
Nick, Aubree, Chenzo and Rocco
Congratulations, Stan (Tarzan) Dobosz!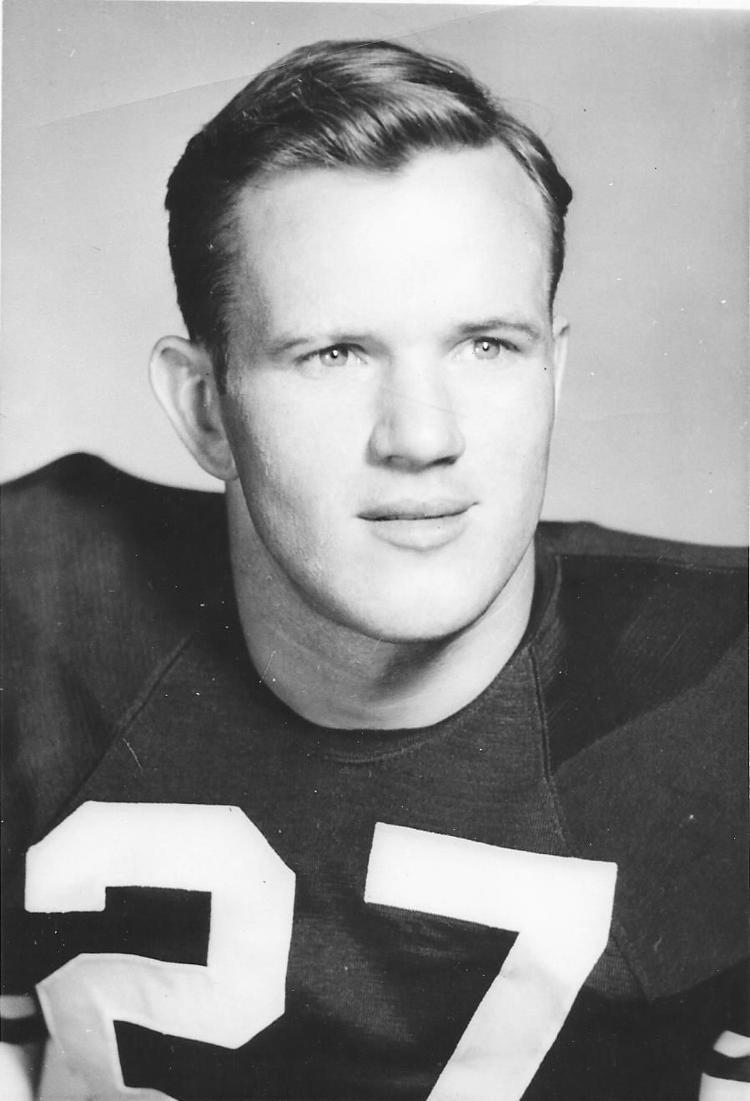 Congratulations on entering the Indiana Football Hall of Fame! We are so proud of our father and dzia dzia on your accomplishment! Sto lat! Sto lat!
Happy birthday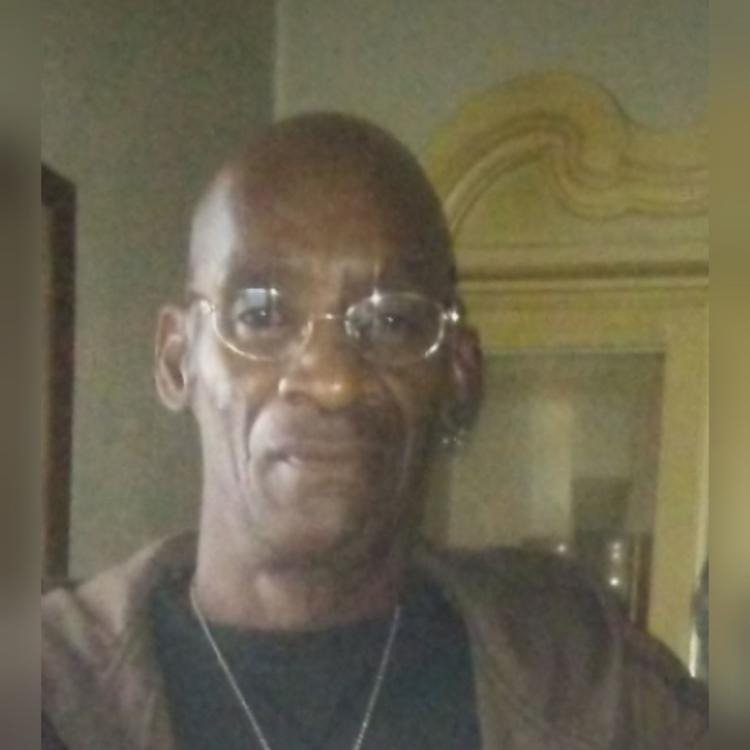 Wishing you a heavenly happy birthday on your first year away from us. We will forever keep you in our hearts and memories. We love you always continue to rest easy.
Our miracle girl is 1!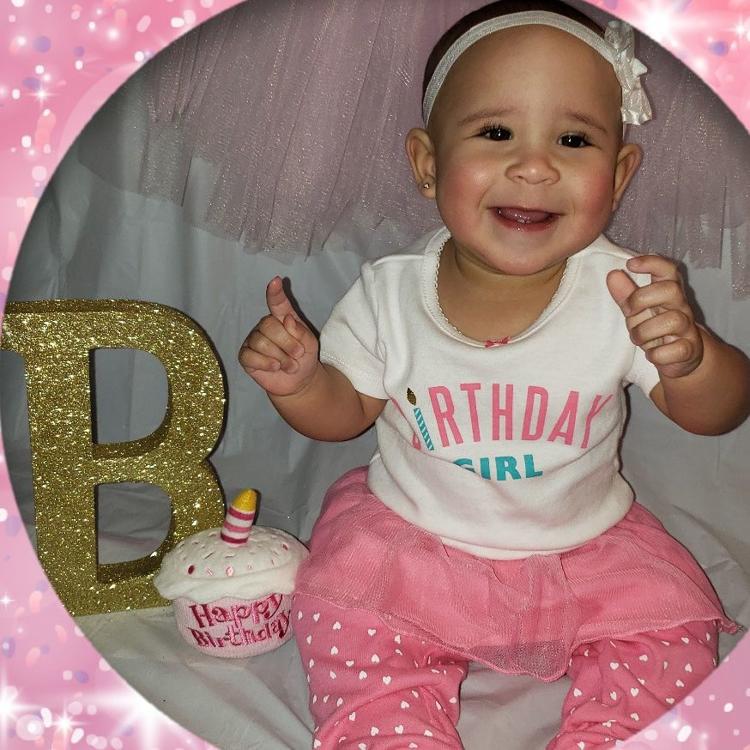 Our 31-weeker, 2 lb. miracle girl turns one! Happy birthday, Brynlee Makenna!
Welcome, Ozzie Anthony Magana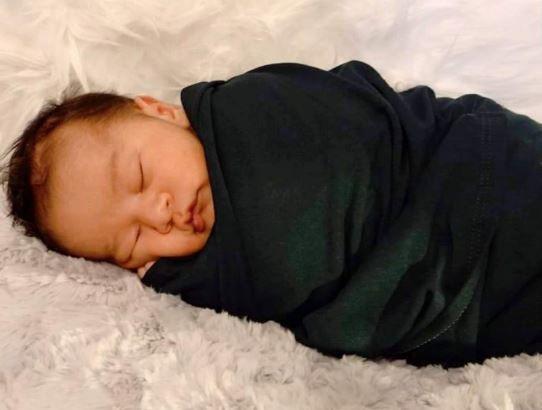 Congratulations to Christine Solis and Mark Magana on the birth of your son. Ozzie was born on March 2 weighing 7 lbs., 4 oz., and was 18.5 inches long.
-Solis and Magana Families
11 years of marriage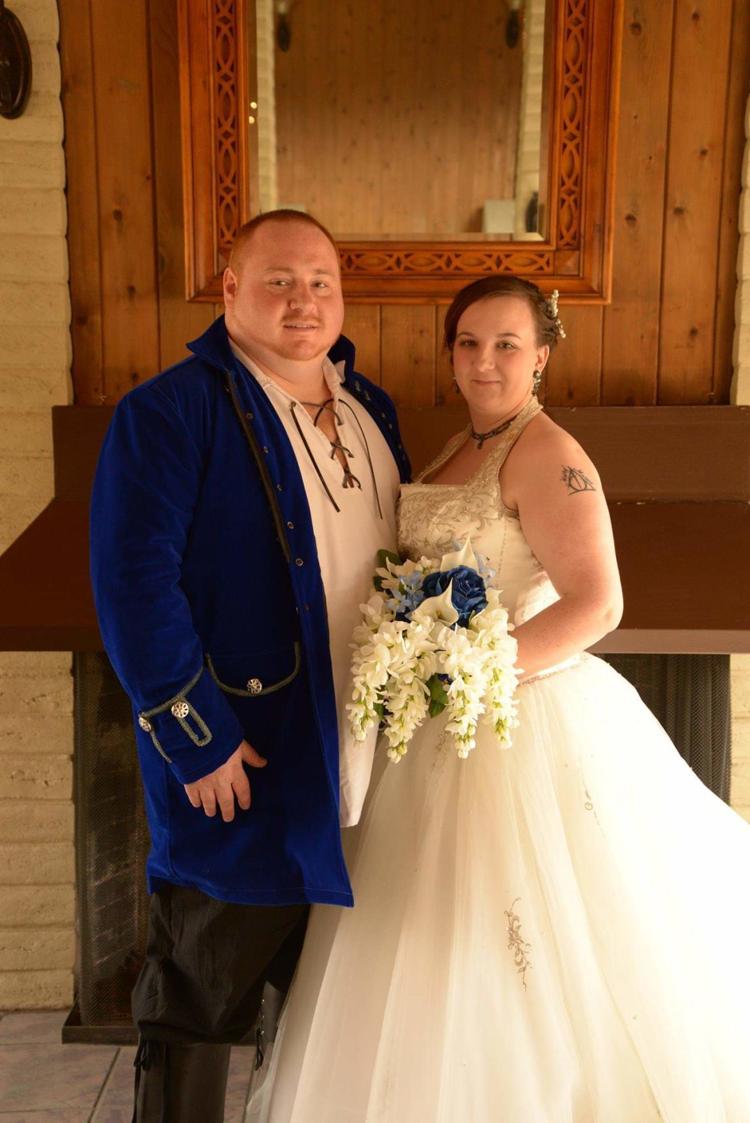 Ryan and Jessica Trunk, of Portage, are celebrating 11 years of marriage on March 20.
Birth of son, Cameron James
We are proud to announce the birth of our second child, Cameron James Peterson. Born on Feb. 22 at 7:21 a.m. at 8 lbs, 10 oz., and 20 1/4 inches. We are now a family of four, and our hearts are so full!
-Shaun and Cassandra Peterson
Happy birthday!
Felicia Lembas is celebrating her 100th birthday on March 29.
She was born in Scranton, Pennsylvania, in 1919 and moved to Chicago as a young girl. She met her husband, John Lembas, and they moved to Hegewisch where they raised three children; the late George (Carol) Nancy, (Don Kiran) and Linda. Brann. They operated Hegewisch Lanes together. Today she enjoys her eight grandchildren and four great-grandchildren.
We wish her many more happy and healthy years at St. Anthony assisted facility in Lansing.
Happy birthday, Ray!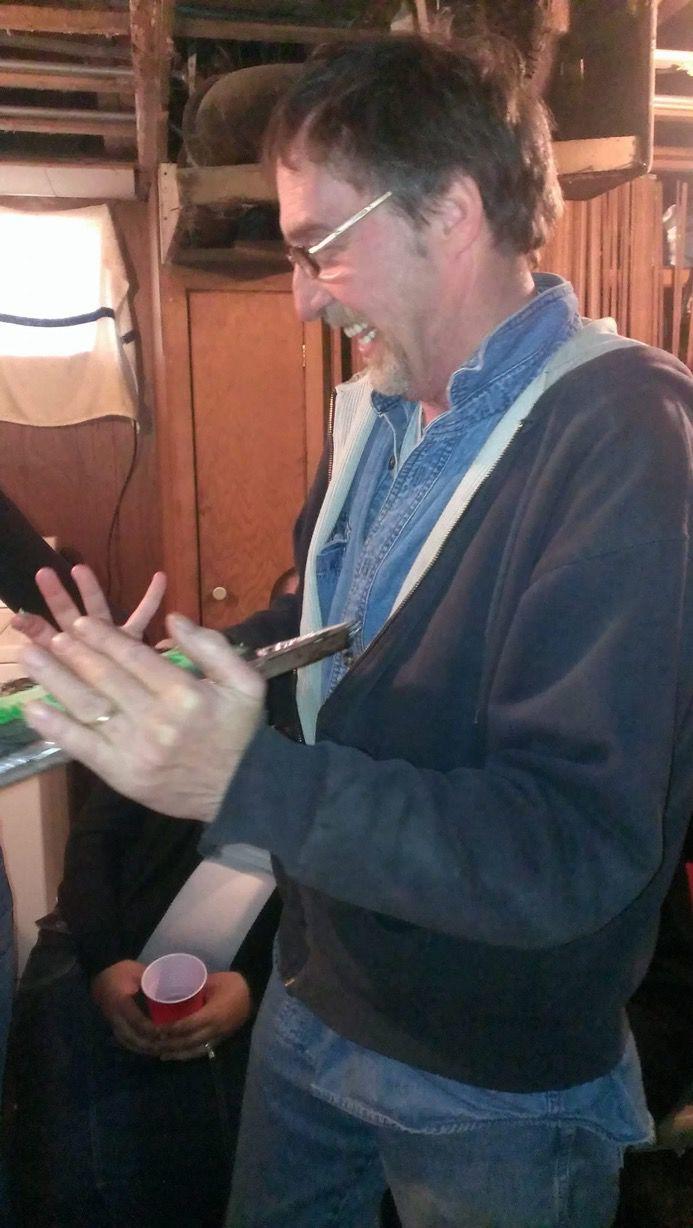 Happy 64th birthday, and happy first birthday in heaven. We love and miss you so much!
Your wife Sharon, Victoria, and Jocelyn
Mr. And Mrs. Soto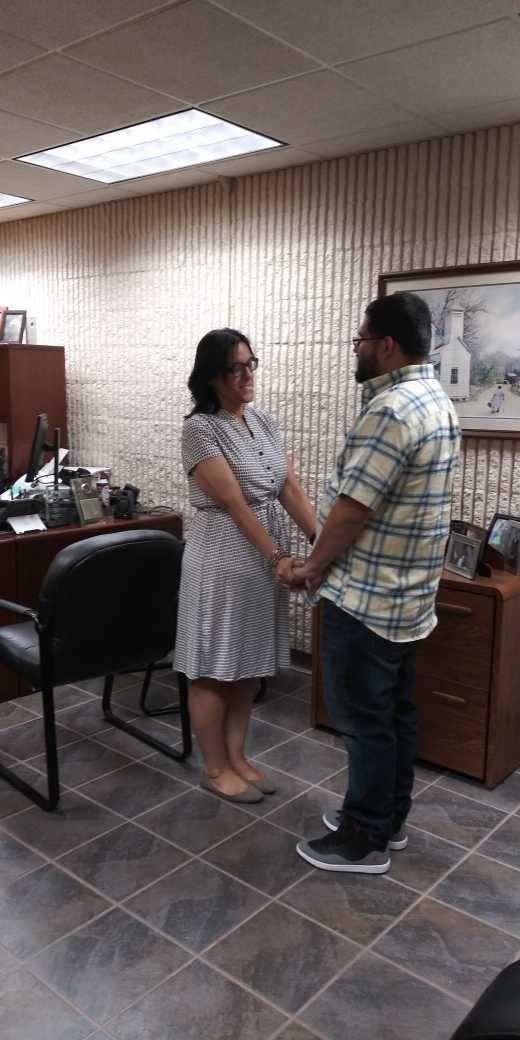 On March 15, you two wed. I wish you both nothing but years and years of happiness.
SS. Peter & Paul Parish celebrates music director, Laura Monteen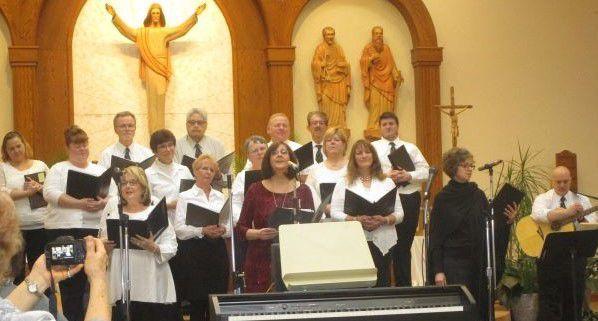 A farewell choral concert, "God is God ... All The Time," was directed by SS. Peter & Paul Parish music director Laura Monteen on Feb. 24 at the Merrillville Catholic Church.
Later this summer, Mrs. Monteen will be retiring after 28 years of service.
Thank you to Mrs. Monteen for her gifts to our parish!
Happy St. Patrick's Day Birthday!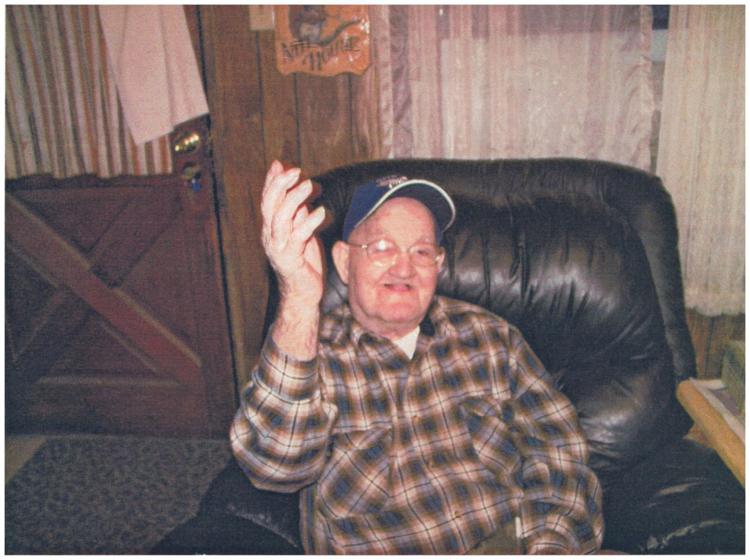 Mom belongs to you for eternity now.
Take care of her, 'til we see you both.
KyLee Lewis & Jordan Lewis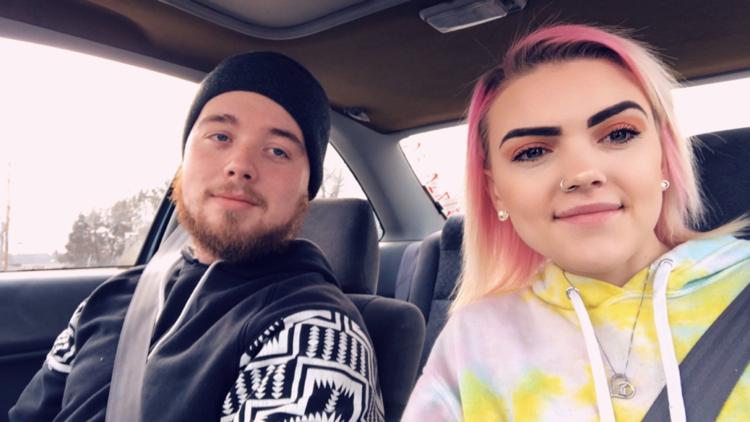 Kevin and Krystin Smith, of LaPorte, would like to formally announce the engagement of their daughter KyLee Raechelle Lewis! KyLee and Jordan are engaged to be married at a date to be announced.
Congratulations! Mom and Dad love you so much!
Look at us, 50 years together
After all these years together.
After all that we've been through.
Still leaning on each other.
Still pretty as a picture.
Still believing in forever.
We'll go down in history.
Celebrating the 50th wedding anniversary of Daniel and Linda Waechter.
Married on March 20, 1969, still in love, still holding hands!
Chicago Cubs World Series wedding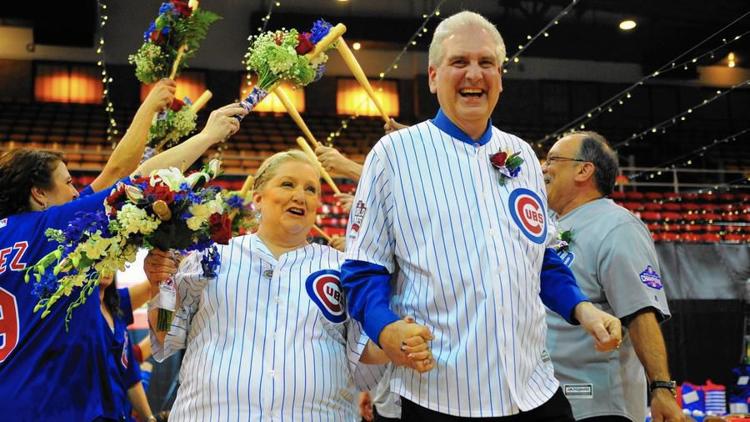 Roger Brock and Dawn Tomich celebrated their second Cubs wedding anniversary on March 11.
We finally did it!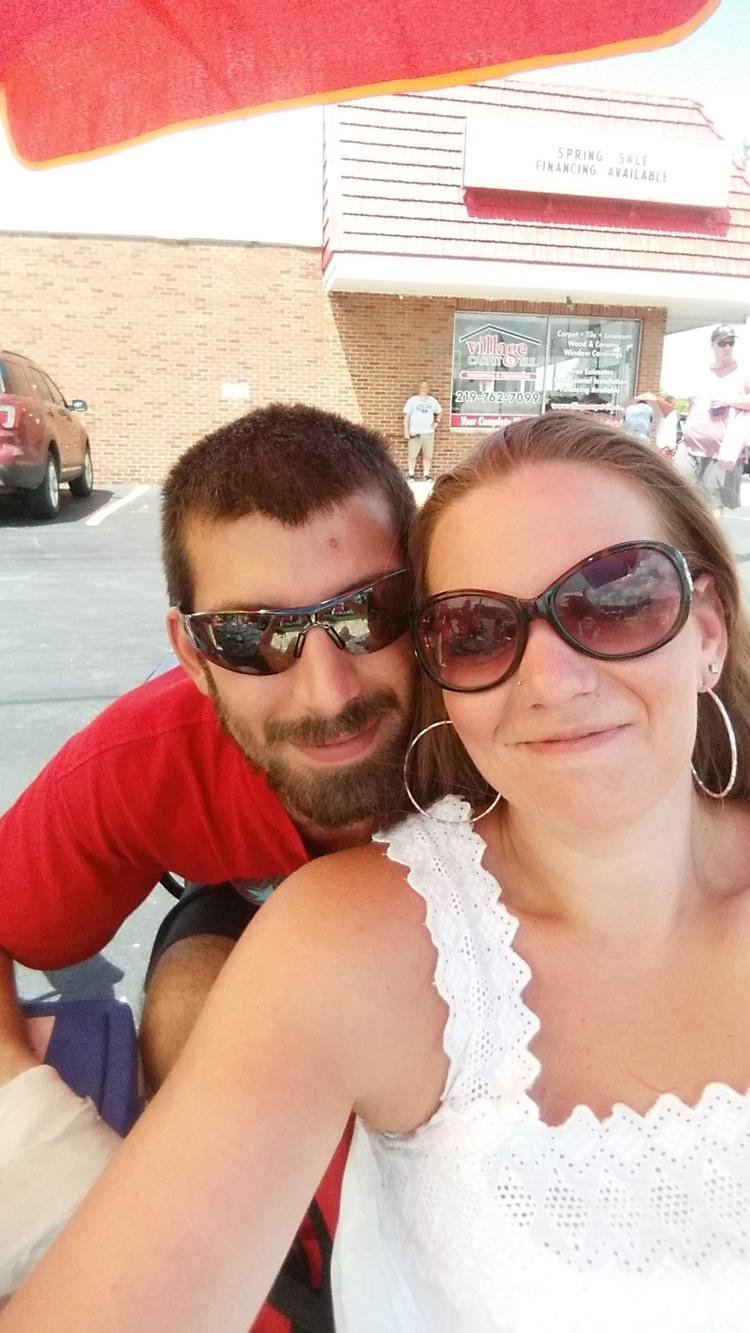 The big day has arrived. We finally came together as one to complete our fantastic family.
Happy 85th birthday, Ronald Frey!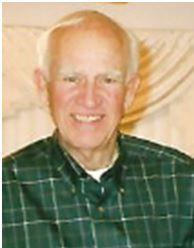 Happy birthday to the best husband, father, grandfather and great-grandfather! Your family wishes you a wonderful 85th birthday on Feb. 27!
Lyle Lovell awarded Quilt of Valor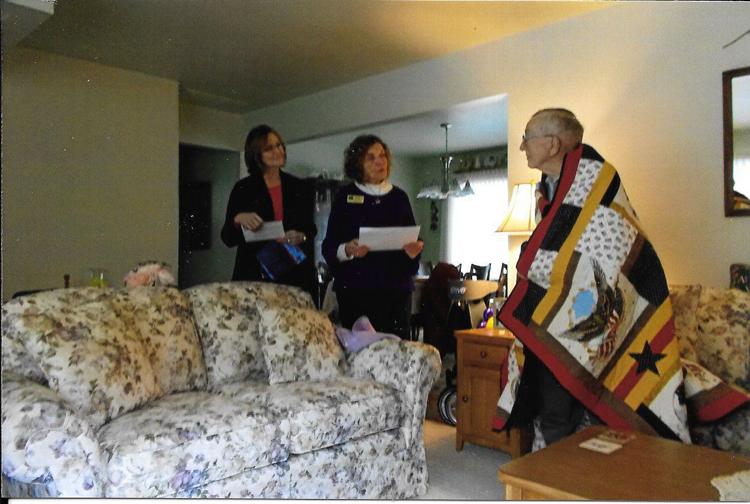 Lyle M. Lovell, of Portage, is a veteran of World War II and was awarded a Quilt of Valor in a ceremony at his home on Sunday, Feb. 3.
The presentation was made by Flo Schneider and Susan Bolla of String-A-Long Stars and Stripes Quilts of Valor of NW Indiana. Also present at the ceremony were Lovell's wife Marie and four members of Duneland Chapter, Sons of the American Revolution, of which Lovell was a founder.
Lovell entered the U.S. Army as an aviation cadet on April 20, 1943, and was commissioned as a single-engine fighter pilot on February 8, 1944. He flew a P-47 Thunderbolt in combat missions over northern France, Rhineland, Ardennes and central Europe. On two occasions was shot down over France; the second time he was taken prisoner and released when the war ended less than two weeks later.
His military awards include the Air Medal with ten oak leaf clusters, the Presidential Unit Citation, the World War II Victory Medal, the European African Middle Eastern Service Medal, the American Campaign Medal, and the Order of the Purple Heart. At the conclusion of his active service, he was appointed Captain in the U.S. Army Air Corps Reserve. In November, 2016, Lovell was awarded the Legion of Honor by the French Government in recognition of missions he flew over France during World War II.
The String-A-Long Stars & Stripes QOV Group of NW Indiana is a group of volunteers who make patriotic quilts by hand and present them to service members and veterans as tangible evidence of our country's gratitude for their service. They have made and presented more than 300 quilts since their founding in 2014. The local group is affiliated with the Quilts of Valor Foundation, whose mission is to cover service members and veterans touched by war with comforting and healing Quilts of Valor.
Congrats, Ashley Talaga!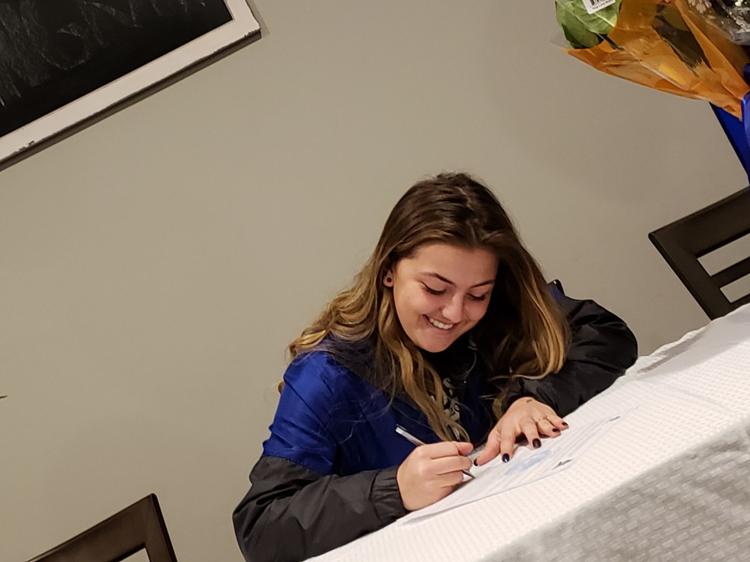 Ashley Talaga signed to play softball at Aurora University!
Happy 60th anniversary!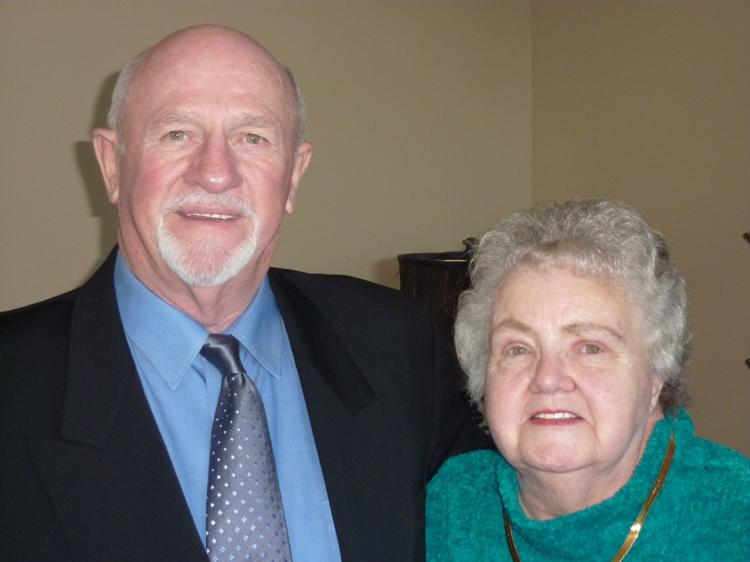 On Feb. 21, 1959, Diora and William Lockhart held hands and exchanged wedding vows. Today they still hold each other's hands!
Their beautiful day was witnessed by maid of honor, Judith Compass, and best man, Raymond Lockhart. Several family and friends also attended. Two boys and four grandchildren later, they still enjoy family time together.
Happy anniversary, Mom and Dad (Grandma and Grandpa)! May many more anniversaries and blessings come your way! We love you!
John and Claudia Pellar celebrate 60 years of marriage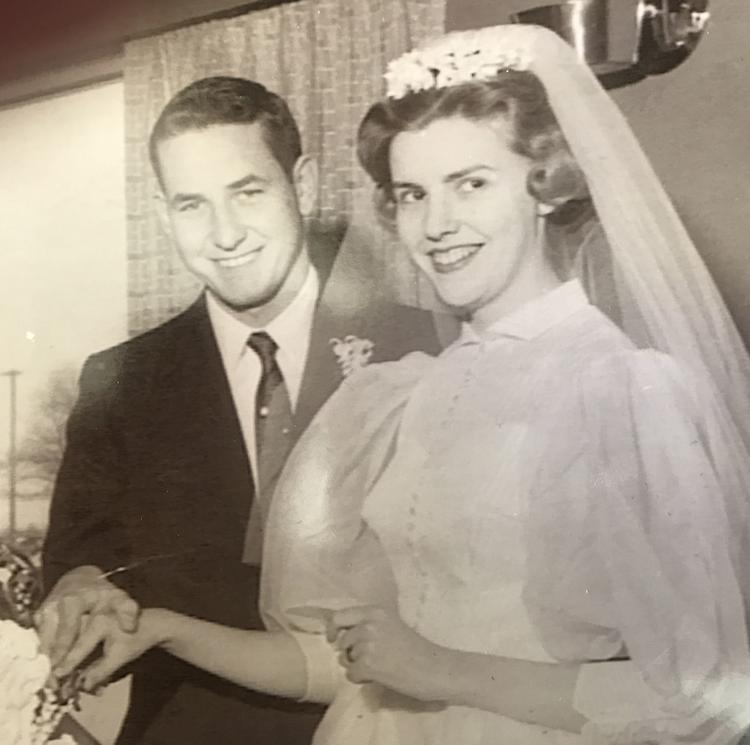 Happy anniversary, mom (grandma) and dad (grandpa), and many more! You've been a great example over the years. We love you!
-Doug, Max, Aaron, David, Sue, Jack, Sam, Michael, Allison, Kyle, Cat and Alex
Cheers to Robert Bowers!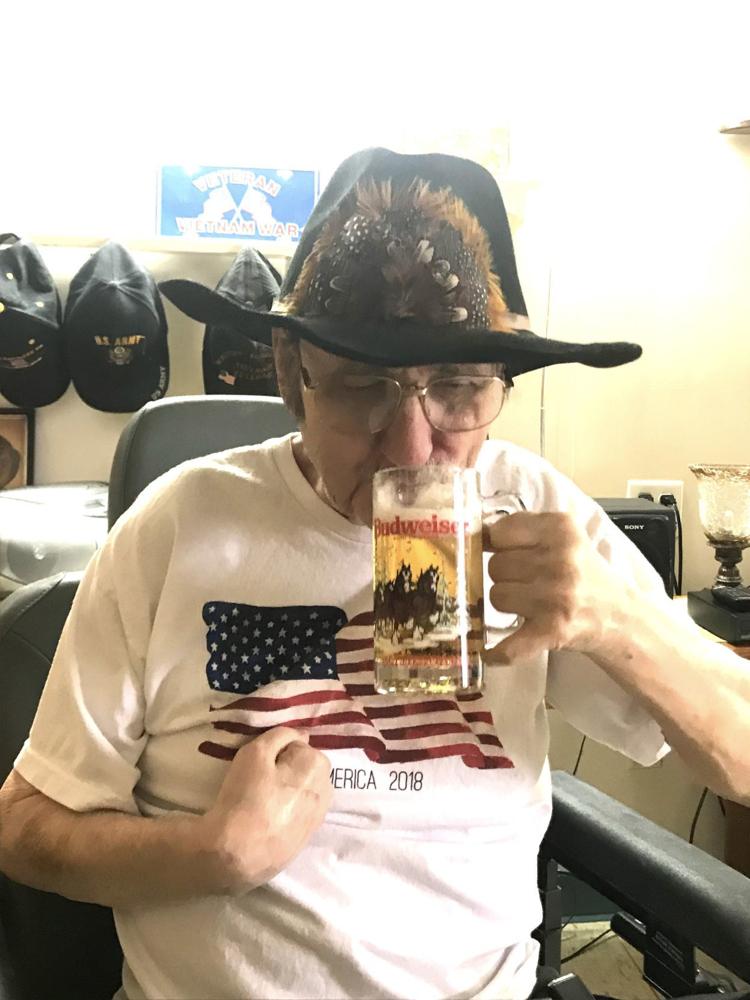 Quality care often shows up in some of the smallest day-to-day details, like honoring a resident's special birthday request. At Golden LivingCenter — Merrillville, Robert Bowers requested to enjoy "a can of beer" on his birthday and the staff was happy to oblige after getting approval from his doctor. He had the biggest smile and said, "oh man" after his first taste.
Congratulations on earning silver at ISSMA!
Congratulations Jazmyn, Ariana and Adrian on earning silver at ISSMA. The piece was very long and difficult and you still sounded great. Good job and continue to grow musically!
Happily engaged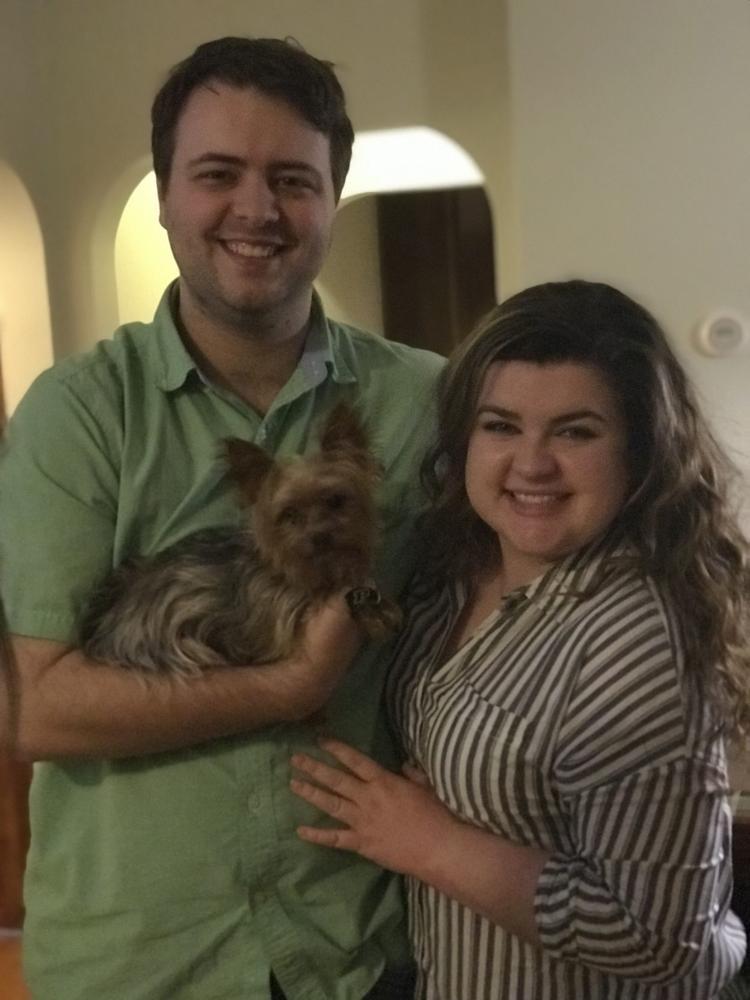 Anthony Crnjak, of Crete, Illinois, and Melissa Lantz (Christopher Lantz), of Dyer, are proud to announce the engagement of their daughter, Caelainn Crnjak to Austin Engelbrecht, son of Paul and Yvonne Engelbrecht, of Crown Point.
Crnjak is a Purdue University West Lafayette graduate. She is a fourth grade teacher and pursuing her masters in curriculum instruction with a focus in gifted education. Engelbrecht graduated from Case Western Reserve University and is a software developer for Applied Systems.
A June wedding is planned.
Congrats on your engagement!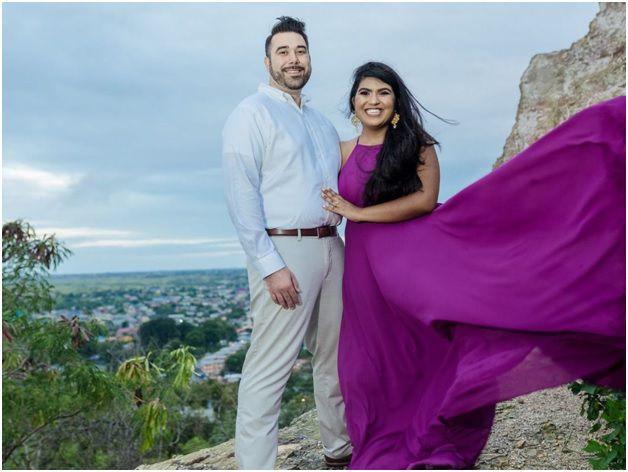 Reynold and Jacqueline Persad, of West Palm Beach, Florida, with Fred and Jill Barr, of St. John, are please to announce the engagement of their children Tanya Persad and Curtis Barr.
The happy couple are planning a June 2019 destination wedding.
Congratulations on your retirement!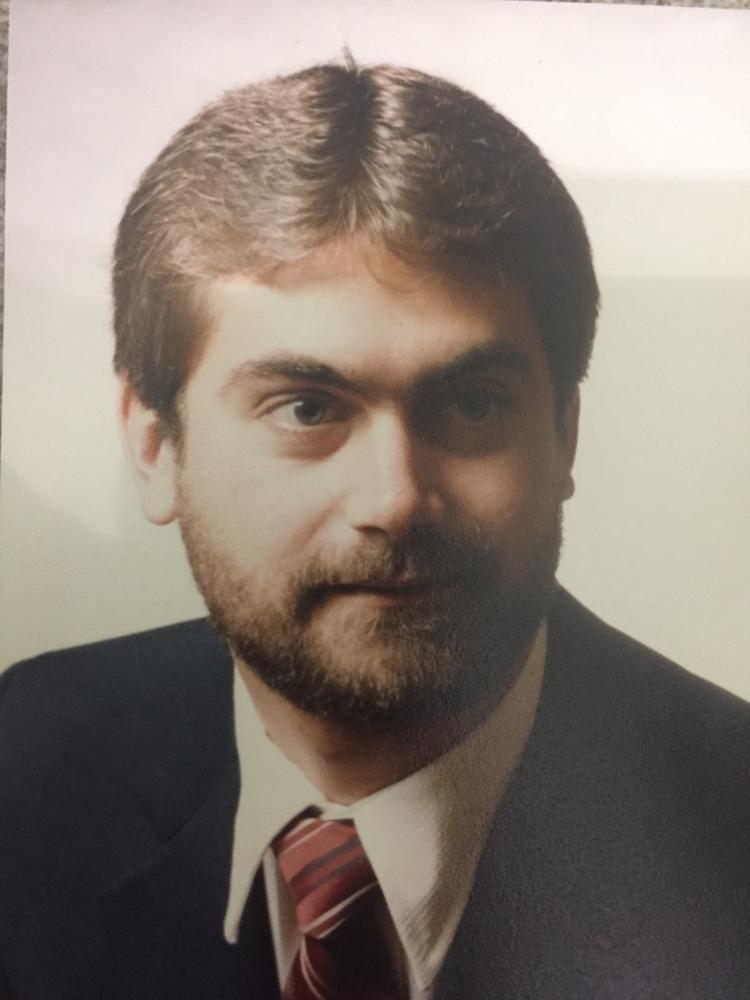 In the wise words of Otis Campbell from 'The Andy Griffith Show':
"Otis: Every man needs a hobby."
"Barney: But, Otis, you ain't got a hobby."
"Otis: I do have a hobby: drinkin'!
Have fun with your hobbies!
Michele, Ashley, Frank and Joey
Happily engaged!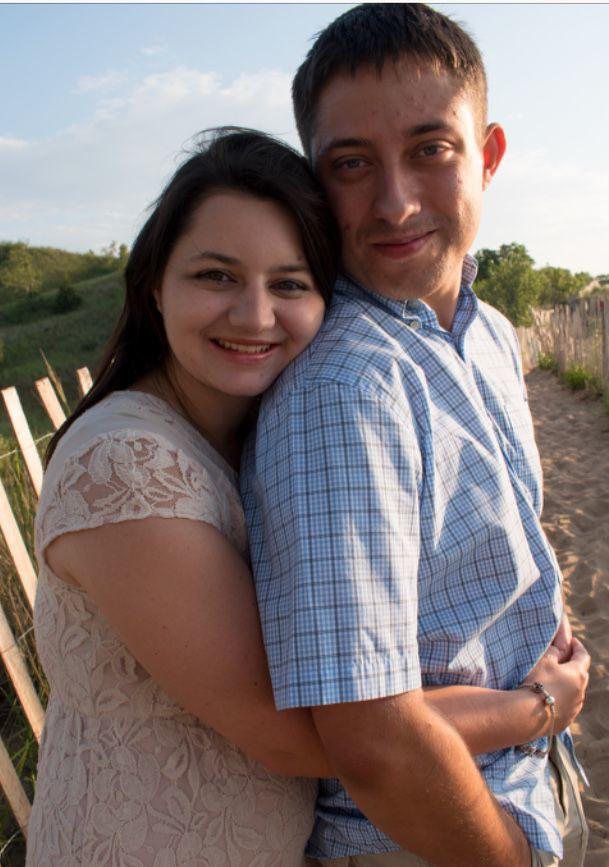 Ellen Wyand and Dylan Reynolds got engaged on July 17.
Ellen is the daughter of John and Amy Wyand, of Crown Point. Dylan is the son of Marie and Timothy Reynolds, of Valparaiso.
They plan to marry in August of 2019 and will reside in Maryland.
Happy 95th birthday, Mae Geber!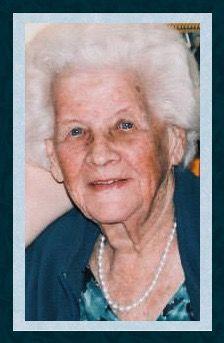 There are mothers to look up to,
Grandmas who are good friends,
There are Nanas who are lovable,
You're all those things in one!!!
Wishing you the happiest of birthdays, celebrating your 95th!
We love you with all of our heart!
The boys, Joyce, Karen, grandchildren and great-grandchildren
Our love story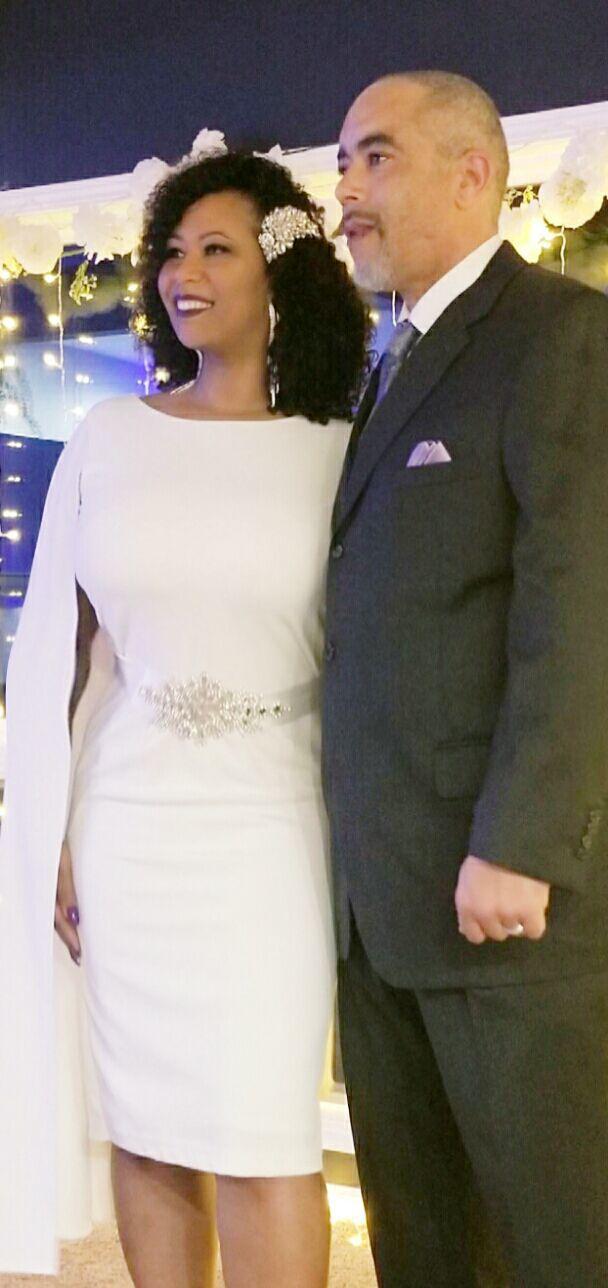 Ephesians 4:2: "Be completely humble and gentle; be patient, bearing with one another in love."
1 Peter 4:8: "Above all, love each other deeply, because love covers over a multitude of sins."
1 Corinthians 13:4-5: "Love is patient, love is kind. It does not envy, it does not boast, it is not proud. It does not dishonor others, it is not self-seeking, it is not easily angered, it keeps no record of wrongs."
On New Year's Eve, right before the stroke of midnight, we were married at our home in front of family and loved ones. What a perfect way to ring in the New Year!
Congratulations!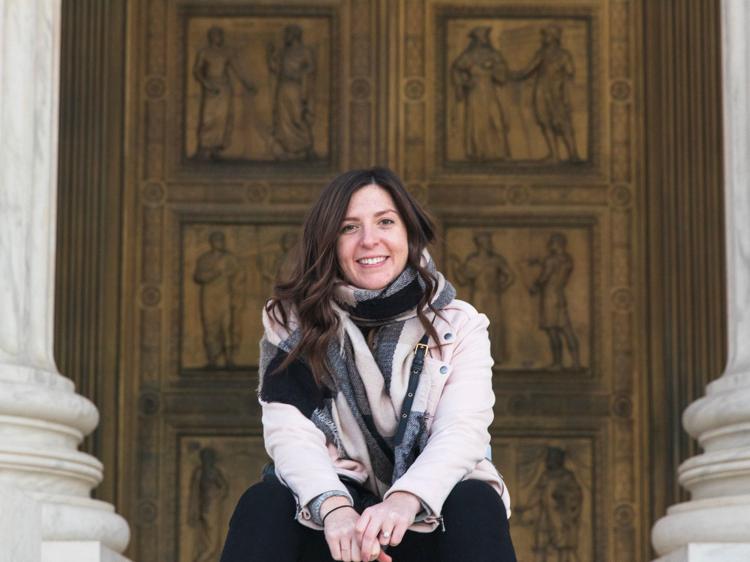 Congratulations Jacqueline Mazur on your graduation from ITT Chicago Kent School of law with a Juris Doctor Degree.
Jacqueline earned a merit based scholarship to attend where she committed herself to excellence by earning Dean's list honors every semester, was a member of the Moot Court Honor Society and received 3 CALI awards for highest achievement in a course for Legal Writing, Family Law and Juvenile Justice.
The Mazur and Stumpf families, along with all our friends, congratulate you and wish you well on the Bar Exam.
Celebrating giving back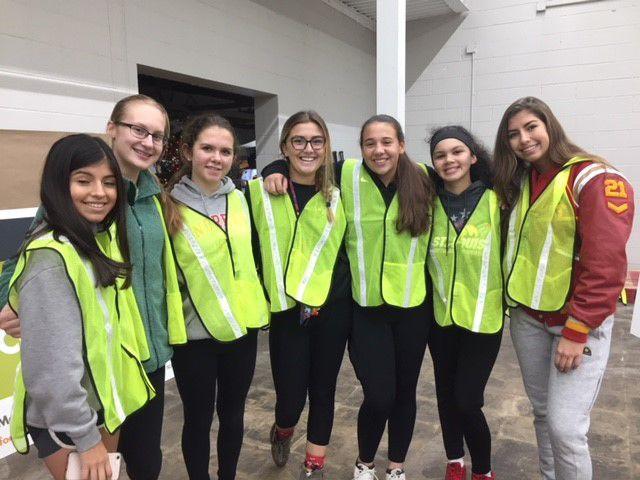 The Andrean girls softball team volunteered their time for the holidays at the Food Bank of Northwest Indiana on Dec. 14.
Deanna and Brian are happily engaged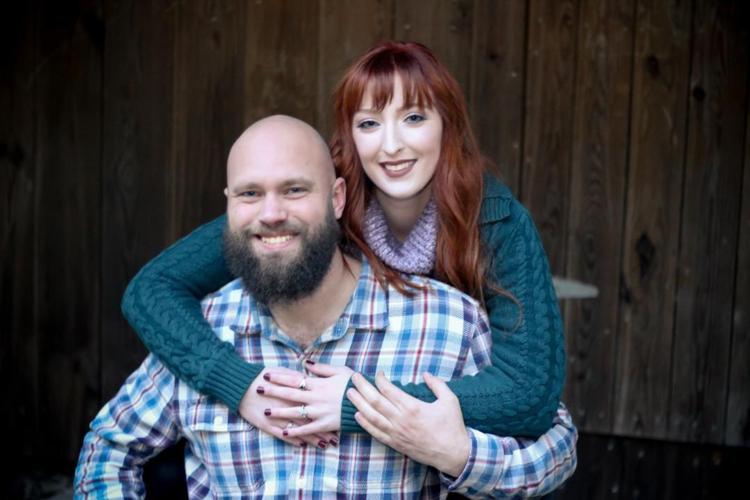 Keith and Colleen Affeld, of Valparaiso, together with Charles and Karen Jones, of Evansville, are pleased to announce the engagement of their children, Deanna Affeld and Brian Jones.
Deanna is a 2009 graduate of Valparaiso High School. She is a 2011 graduate of Make Up First, Chicago. Most recently she completed her studies as a professional Actress at Act One Studios, Second City and Green Shirt Studios in Chicago in 2014. Brian is a 2009 graduate of Northland Pines High School in Eagle River, Wisconsin. He is a 2016 graduate of Purdue University as a Technician of Electrical and Mechanical Engineering. Deanna is employed as a Professional Actress in Chicago and Northwest Indiana. Brian is employed as a 160 Mechanic, at ArcelorMittal.
The couple will marry in St. Augustine, Florida in May.
Happy 100th birthday!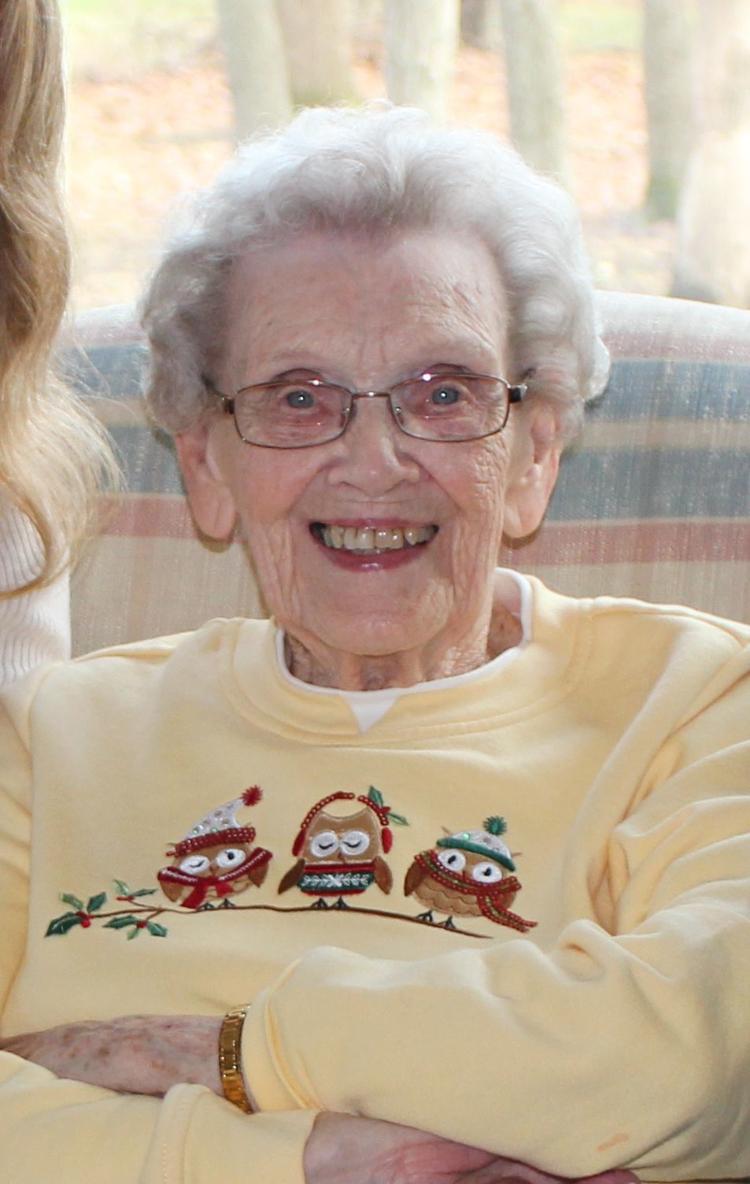 Margaret Bauman, of DeMotte, will be celebrating her 100th birthday on Jan. 2 with family and friends at Oak Grove Christian Retirement Village.
She was married 73 years to Paul Bauman.
Look who turned 90!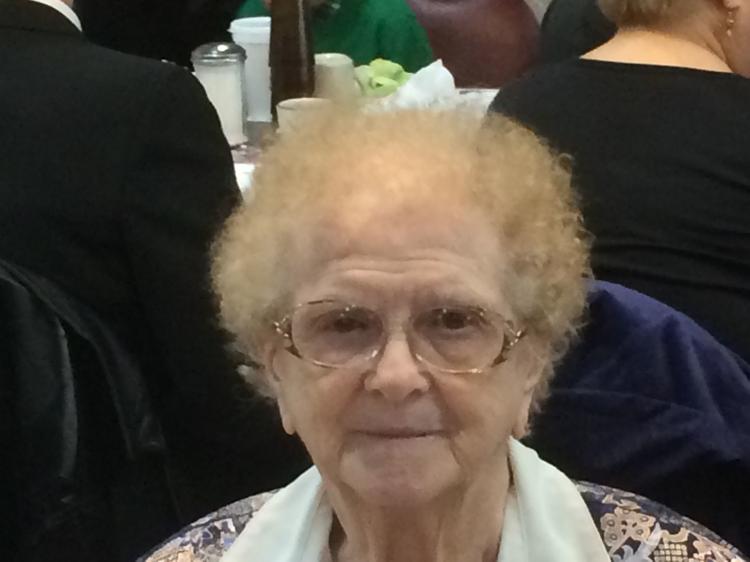 Evelyn Malicki turned 90 on Dec. 23 with a luncheon at Baja's Restaurant. It was celebrated with her sister, children, grandchildren, great-grandchildren and nephew with his family.
Goodwill Nurse-Family Partnership Lake County celebrates their first client graduation
On Nov. 14, Goodwill Nurse-Family Partnership Lake County celebrated their first client graduation.
Nurse-Family Partnership partners first time pregnant mothers with registered nurses to guide them throughout their pregnancy and until the child turns two years old and graduates from the program.
This highly anticipated first, "Graduation Holiday Celebration" was held at Bellaboo's Play and Discovery Center. Mothers and families enrolled in the program celebrated with a graduation ceremony, food, drinks, and play throughout the facility.
This event was sponsored by Anthem Inc, Joan Culver of Franciscan Health, Denise Dillard of Methodist Hospitals & NWI Health Disparities, Dr. Arma Jean Johnson of Oil of Joy Family Counseling Ltd, and Purdue University Northwest College of Nursing.
Thank you to all who attended and supported this event!
Happy 80th birthday, Nad!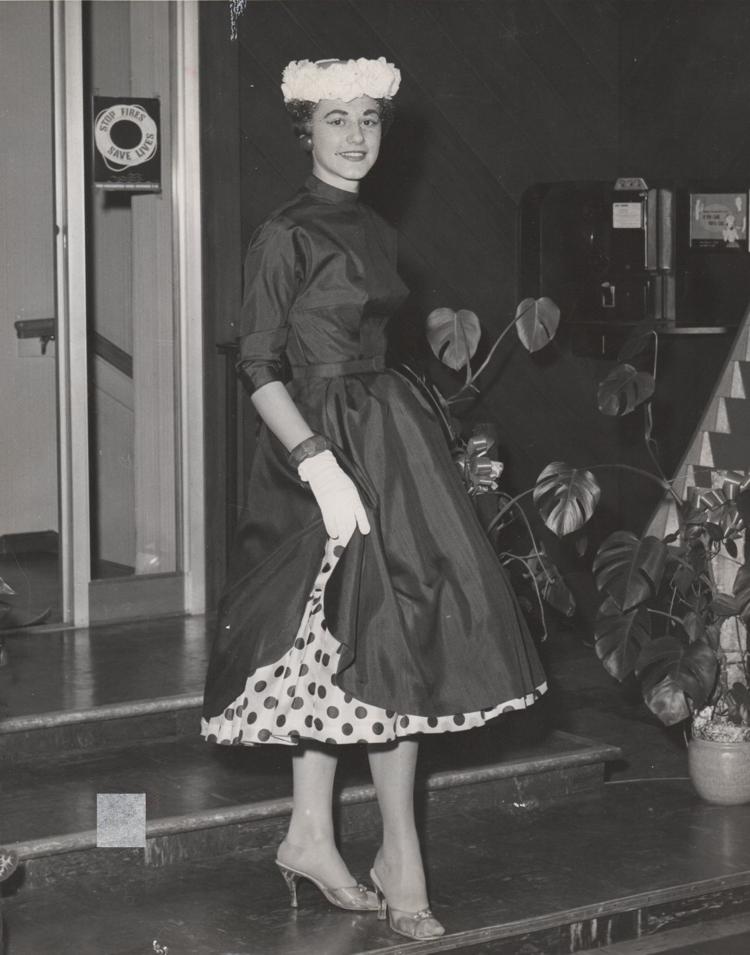 A festive gala was held on Dec. 8 at St. George Serbian Hall in East Chicago celebrating the 80th birthday of Nadyne Kokot.
More than 150 family and friends gathered from throughout the country to honor Nadyne, who was born in East Chicago on Dec. 25, 1938.
We love you Nad and thank you for enriching all our lives!
Nick, Melissa, Lori, Kristina, Nick, Family & Friends
Katie Graff receives the Linda L. Thiel Memorial Scholarship in Information Systems and Decision Sciences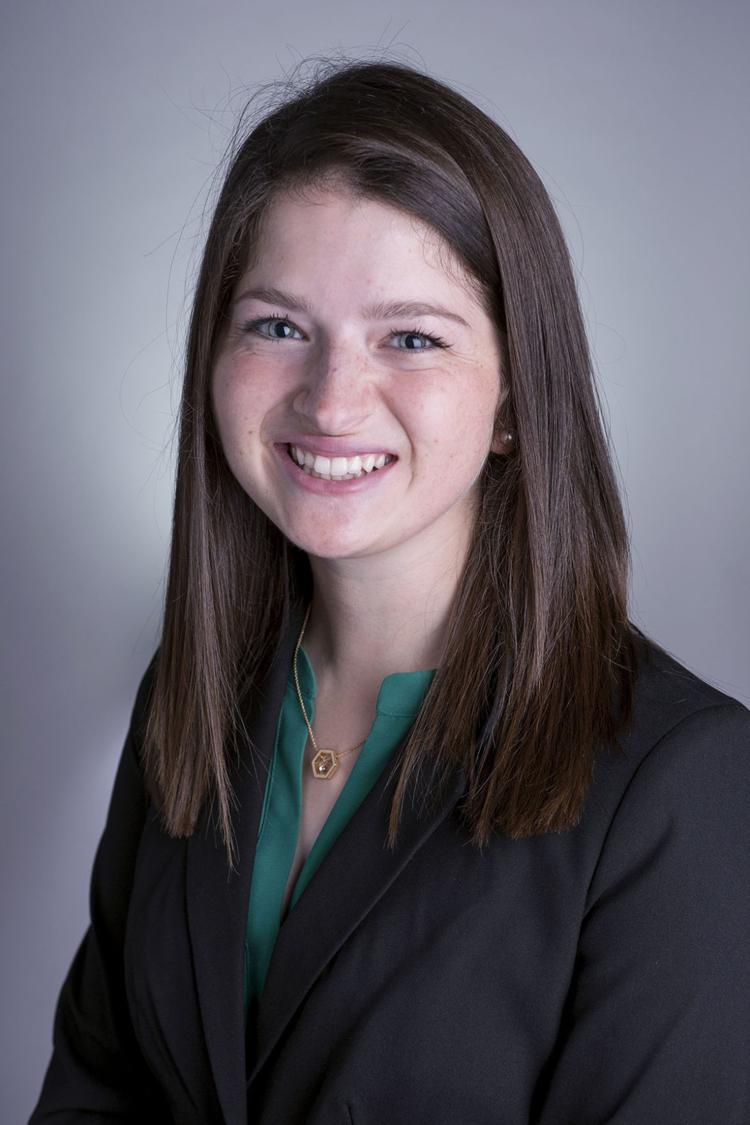 The Kelley School of Business would like to congratulate Katie Graff, a graduate of Chesterton High School, for receiving the Linda L. Thiel Memorial Scholarship in Information Systems and Decision Sciences.
The Thiel scholarship was established by Dr. John E. Thiel of Bloomington in memory of his wife Linda who received an undergraduate degree in Business Statistics and MBA in Quantitative Business Analysis from the Kelley School.
Katie is the daughter of John and Debra Jo Graff, of Michigan City, and is majoring in Information Systems at the Kelley School of Business, Indiana University. Her honors also include the Kelley Honors Program, Hutton Honors College, Hudson and Holland Scholar, Provost Scholar and Study Abroad Semester in Budapest, Hungary.
Moynihans celebrate 60 years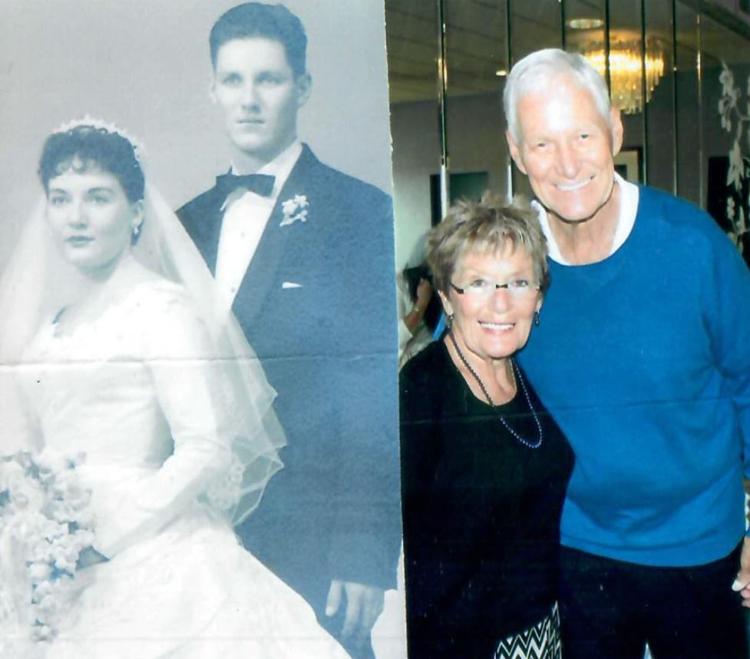 On Nov. 8, Pat and Dan celebrated 60 years of marriage. They were married at Sacred Heart Church in Whiting.
The couple have five children; Dan, Linda, Dennis, Carrie and Jim. They also have 14 grandchildren and three great-grandchildren.
Pat and Dan have camped in all of the 50 states, including in many of our wonderful national parks, Canada's great parks and many of our wonderful state parks in Indiana. They have also traveled to Europe, Australia and Singapore, and have enjoyed many cruises out of Fort Lauderdale, Florida.
They enjoy golfing, bowling, playing cards and attending a lot of sporting events and activities involving the children and grandchildren.
They live half the year in Highland, Indiana and the other half in Boynton Beach, Florida.
We thank God for our wonderful life!
Happy 61st anniversary, Ron and Jackie Frey!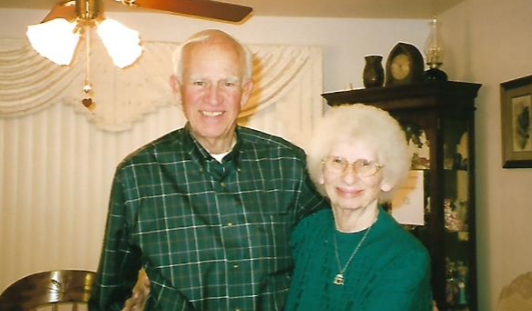 Ron and Jackie Frey will celebrate their 61st anniversary on Dec. 14.
Your family sends congratulations and loving wishes for continued happiness.
We wish you days filled with everything that you both most enjoy!
Happy 99th birthday!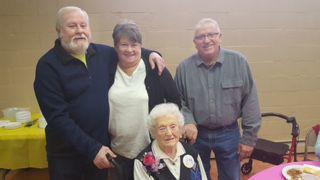 Happy 99th birthday, Evelyn Bradshaw.
Your family loves you and we hope you had a great time.
Happy 102nd birthday, Mary Schroeder!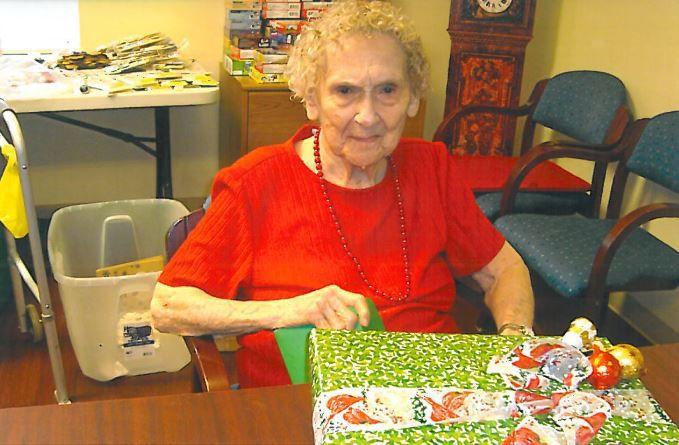 Happy 102nd birthday to our mom, grandma, and great-grandma!
Mary was born on Dec. 5, 1916 and has lived in Northwest Indiana all her life. She is now a resident at Avalon Springs Health Center in Valparaiso.
Several family members stopped in with birthday wishes for Mary.
Happy birthday!
Thomas J. Burns celebrates his 85th birthday Dec. 16.
Tom was born and raised in Hammond by parents George and Fran Burns. Tom graduated from St. Joseph School, Hammond High and Worsham College. He worked in the family business for over 65 years at Burns-Kish Funeral Homes which started in 1908.
Tom was active in many civic organizations. He married his sweetheart Jean McLaughlin from Ireland and raised five wonderful children. He is an avid Cubs, Bears, ND and IU fan. Tom has eight loving grandchildren and hopes to make plans for his 90th someday.
The wedding of Adrieana Stroud and Antonio Kang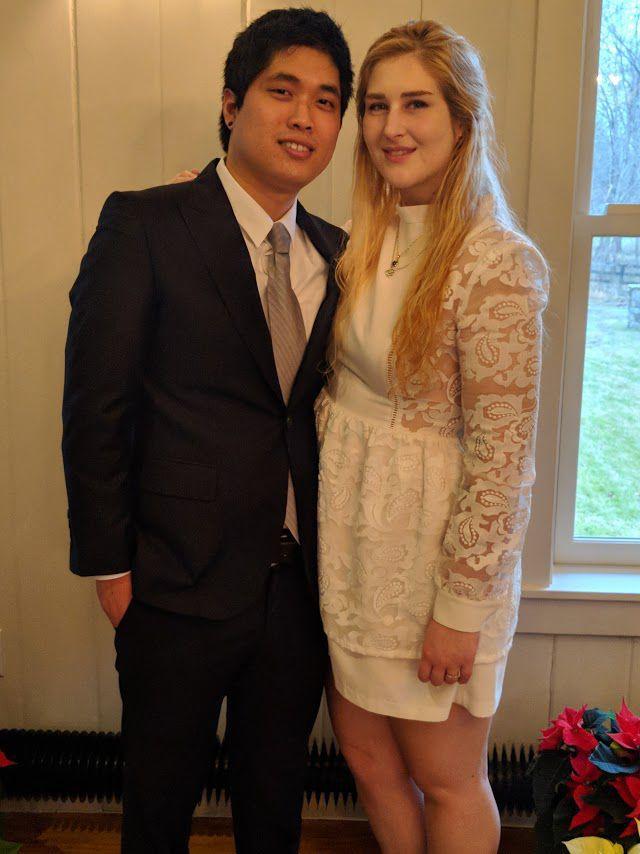 Mr. and Mrs. Patrick and Tonya McGuire are happy to announce the marriage of their daughter Adrieana Stroud to Antonio Kang on Dec. 9.
Adrieana went to Culver College Prep Academy in Culver, Indiana. She graduated from University of Pittsburgh where they both met eight years ago.
Adrieana works for The Prince William County Sheriffs Department in Manassas, Virginia, and is almost finished with her masters degree in library sciences. Antonio works as an Engineer outside of D.C.
The wedding and reception were in Middleburg, Virginia.
They are taking their honeymoon in Cancun.
Happy anniversary!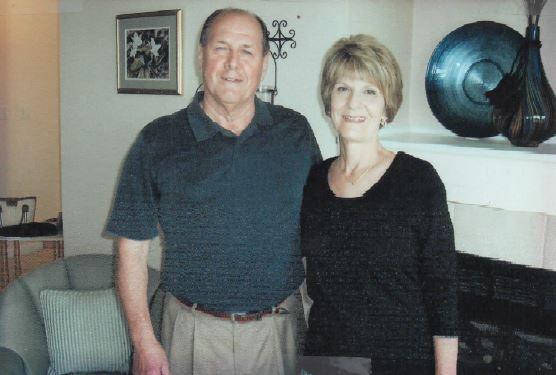 Martha (Marti) Simpson and James J. Bertocchi celebrated their first wedding anniversary recently. Marti is a retired educator and Jim is a retired plumbing estimator/contractor. They reside in Munster.
Happy birthday, Hannah Zavesky
Wishing Hannah a very happy 21st birthday in Hollywood, California, formerly from Hegewisch. Missing and loving you always.
United in marriage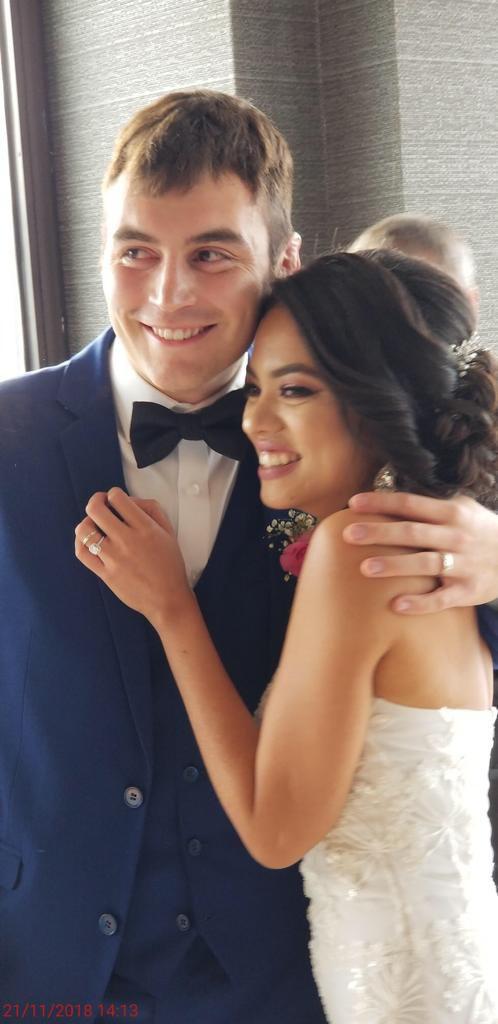 Steven Rose and Eliana Barrios were united in holy matrimony on Nov. 21 in Chicago. Pastor Chris Modrzejewski, of Arlington Countryside Church of Arlington Heights, Illinois, officiated.
50 year, golden anniversary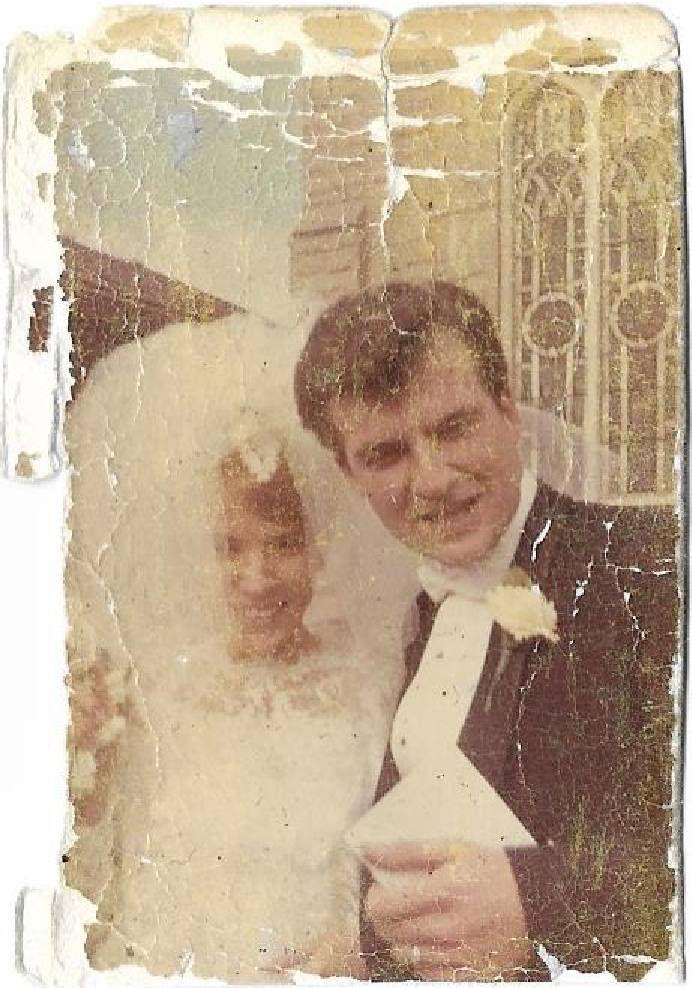 Happy anniversary, Tom and Lil! They were married Nov. 30, 1968; it seems like yesterday.
Munster American Legion Post 16 celebrates Veterans Day and 100 years for the end of World War I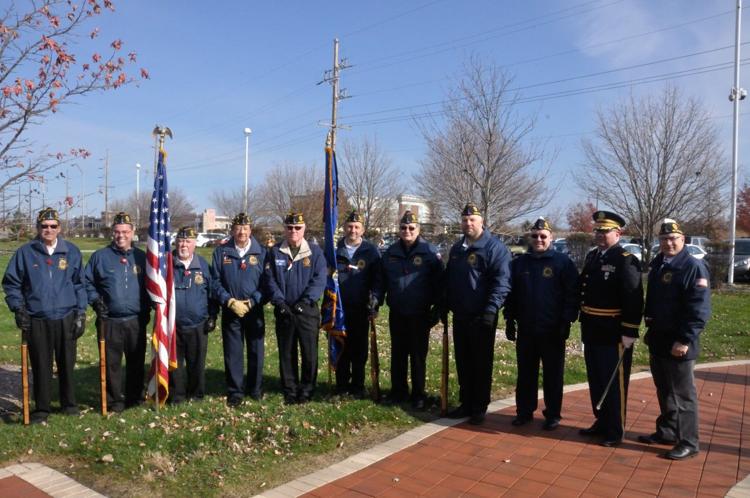 Pictured from left to right are Len Walavich, Dan Buksa, Jerry Pine, Earl Yoho, Commander Post 16-Guy 'Buzz' Seydel, Richard Poninski, Joe Simonetto, Joe Uzubel, Terry Wilson, Major Joe Clune and Bernie Tiltges.
She said yes!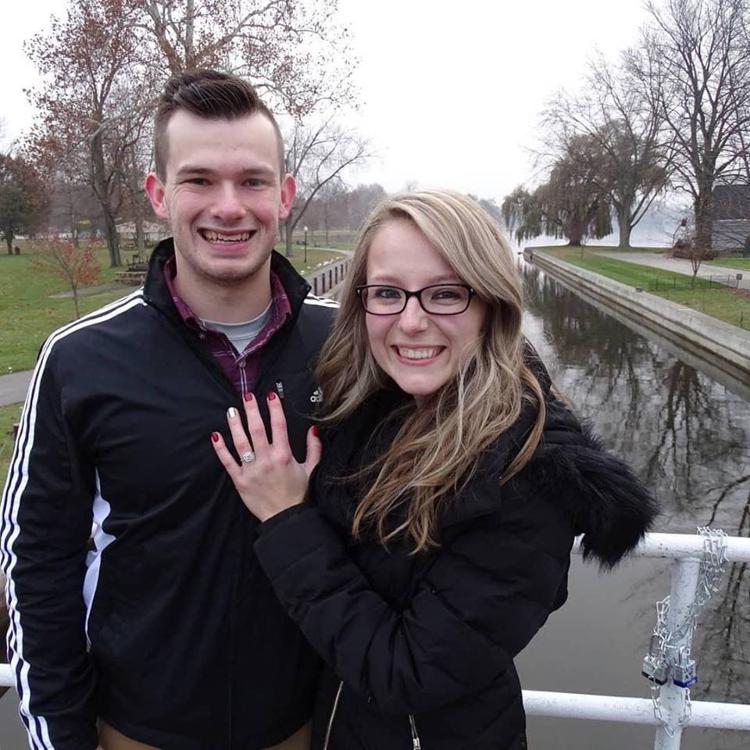 Mr. and Mrs. Craig Miller, of Elkhart, Indiana, and Mr. and Mrs. Jim Swisher, of Valparaiso, are pleased to announce the engagement of Amber Renee Miller and William Swisher. They are planning a July 2019 wedding.
Happy 40th birthday!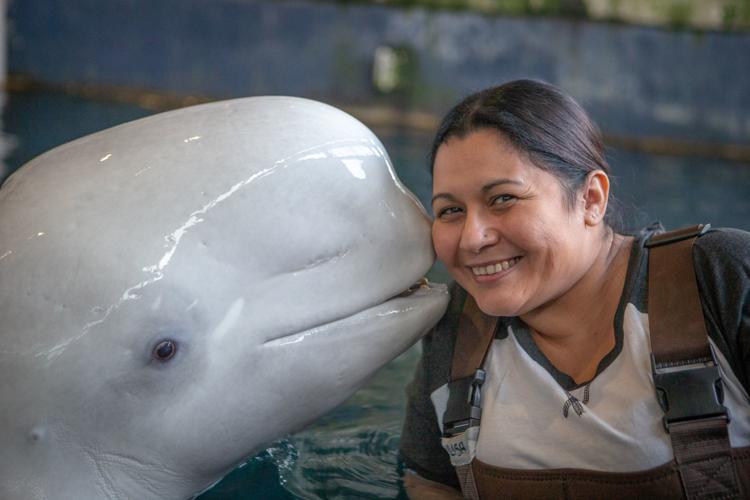 Amazing way to celebrate my 40th birthday a gift of joy from my fiancé, Paul Likos!
Happy anniversary!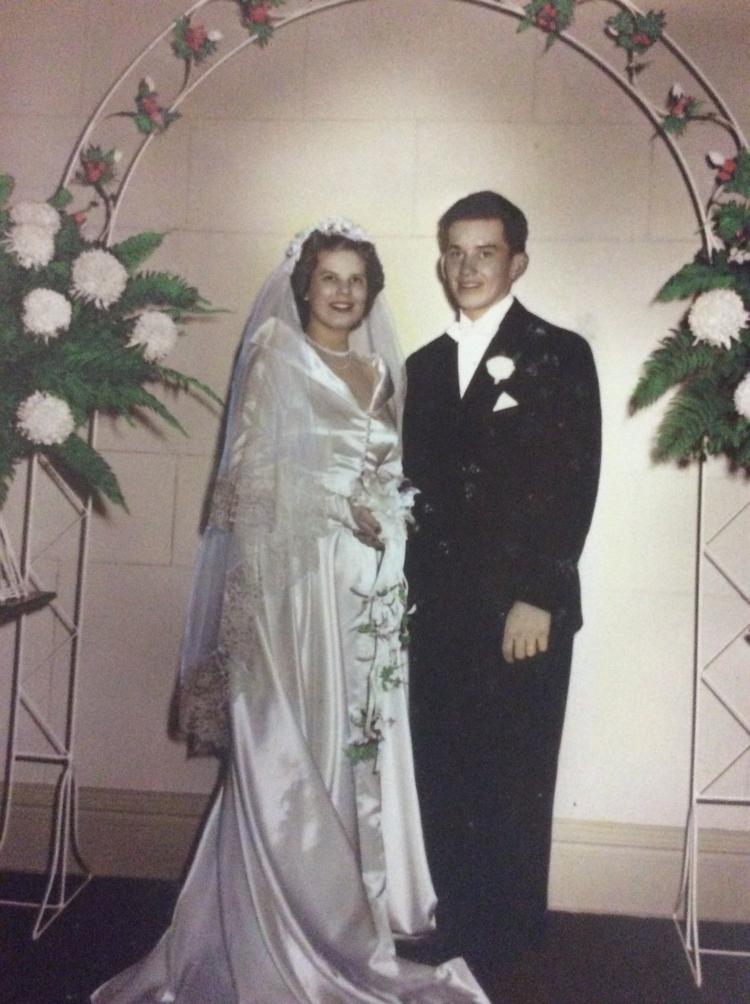 Jun and Kathleen Boender have been married for 69 years on Nov. 8. They are just in much love today as they were 69 years ago. They keep Jesus as the center of their life and pray everyday together.
All your kids, grandkids and great-grandkids
Happy anniversary!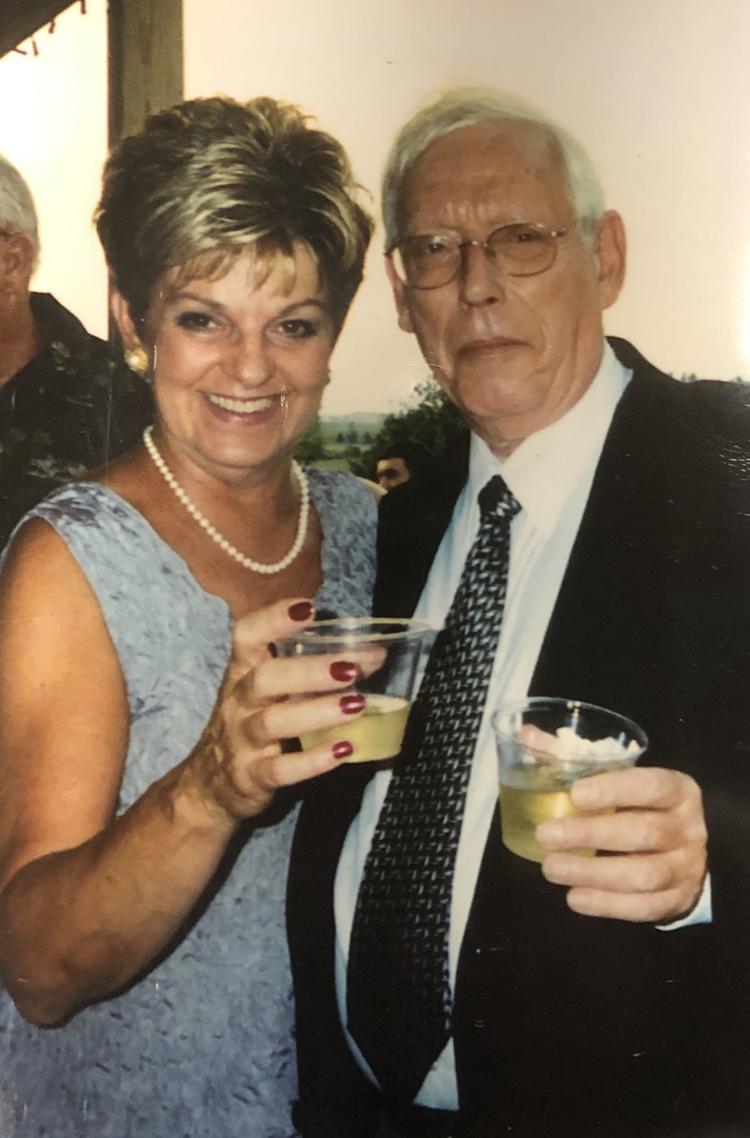 The late George and Sandy Samson are celebrating their 60th wedding anniversary on Nov. 16. Family and friends send their love.
5 Generations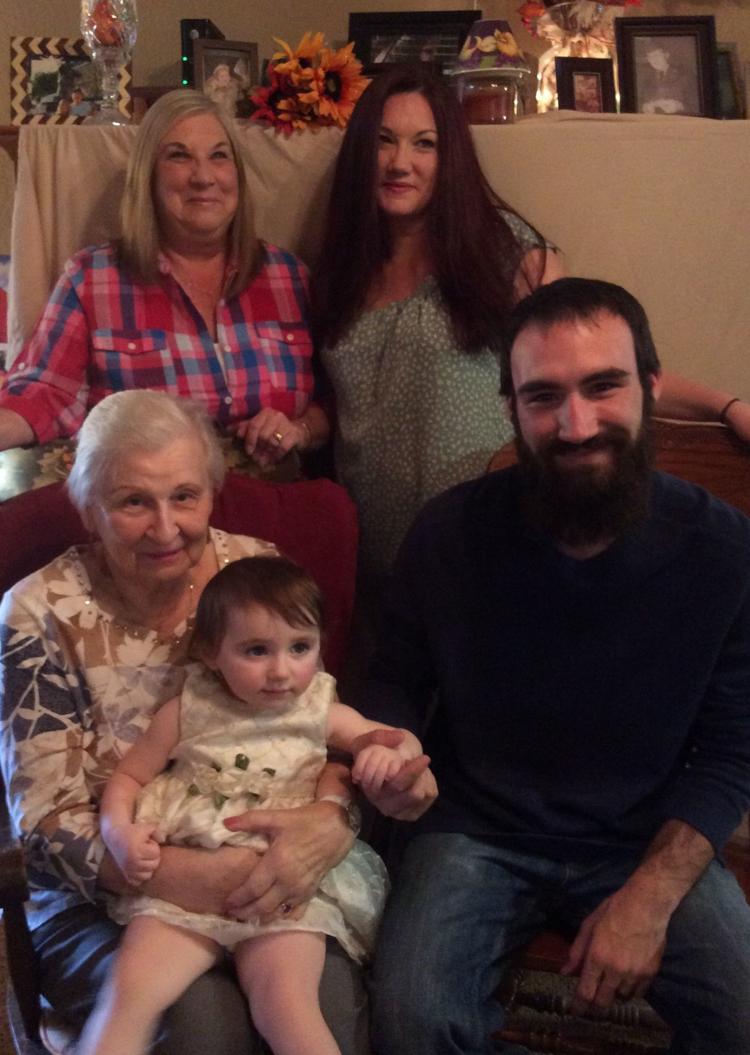 Helen Panfil travelled to Arlington, Texas, to meet her first great-great-grandchild Raeleigh Esquivel who is the daughter of Alex Esquivel. Also pictured is Raeleigh's grandmother Jennifer Esquivel and great grandmother Betsy (Mary Beth) Panfil Jarvis.
Congratulations, Raquel Atkins!
Raquel Atkins is the first place winner of the National Essay Contest in Honor of Law Day 2018. 
She will be honored at the Gary Literacy Coalition Gala Nov. 8 at the Genesis Convention Center.
Happily married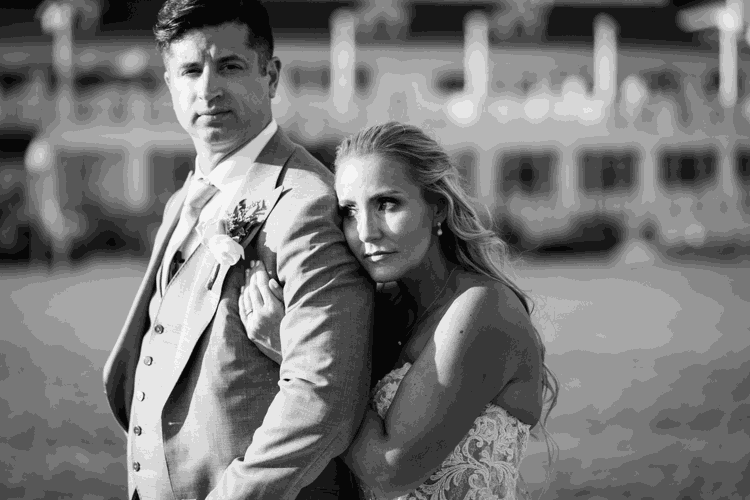 Kirissa Vukin and Jeff Semko were married on Sept. 14 on the front lawn of Mission Point Resort in Mackinac Island, Michigian, with Tom Marx officiating. The bride was escorted down the aisle by Grandpa Clifton Tomes. The bride is the daughter of Allen Vukin and Deborah Grudzien. The groom is the son of Charles and Janice Semko, of Munster.
The bride was attended by matron of honor Becky Jones, and bridesmaids Kearsten Price, Cathleen Rojas, and Tiffany Chiappetta. The bride was served by best man John Semko, groomsmen Travis Conley, Gabe Draper, Jason Hopper and usherettes Gabrielle Price and Angelise Vukin.
Following a reception at Mission Point Resort at Mackinac Island, the couple plan to honeymoon in Florida at Disney World.
They now reside in Crown Point.
The bride graduated from Purdue University with a degree in nursing and is employed at the University of Chicago Comer Children's Hospital. The groom graduated from Purdue University and Thomas M. Cooley Law School and is employed at Semko Law Office in Schererville.