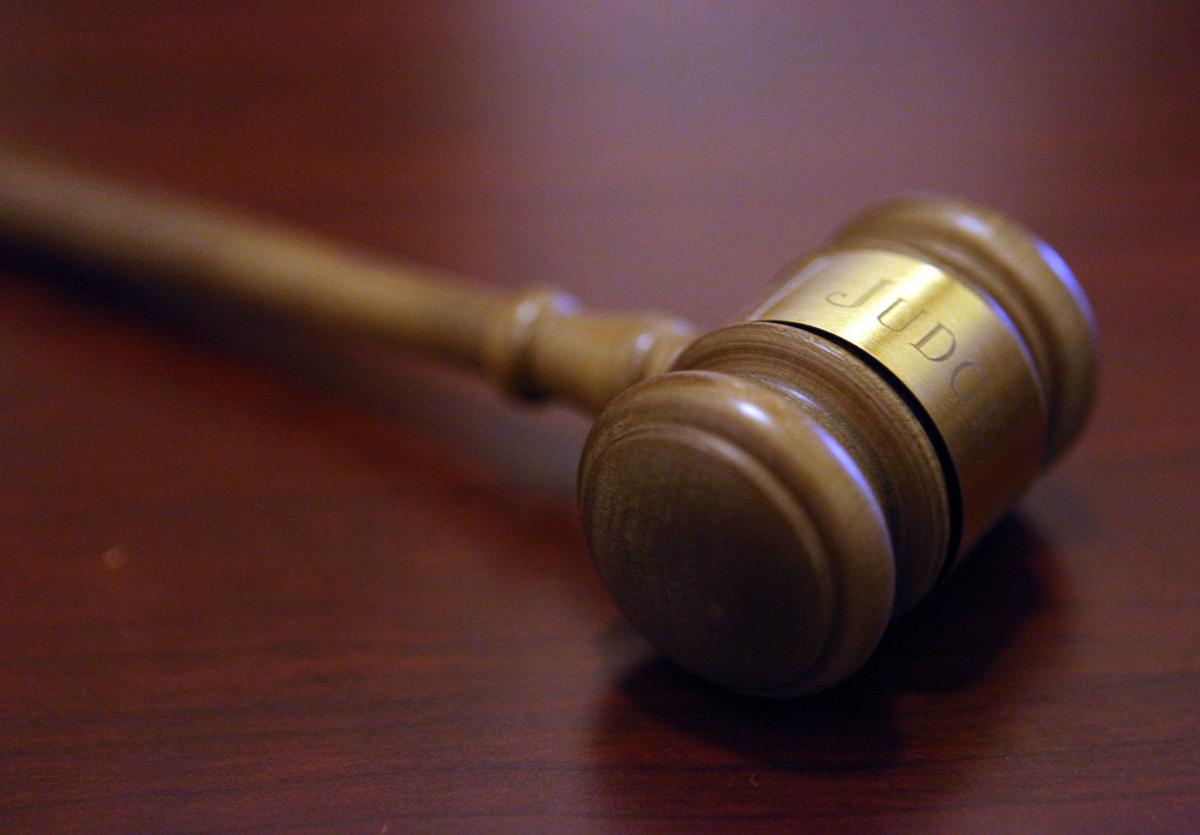 CROWN POINT — An attorney for a Whiting family said this week a $1.2 million settlement was reached in a federal lawsuit against East Chicago, Hammond and five of the cities' police officers involved in a deadly pursuit four years ago.
The high-speed chase Feb. 15, 2017, resulted in the death of 13-year-old Julianna Chambers and severely injured her grandmother Theresa Paramo.
"Our primary concern was not only to provide compensation to the family for the indescribable harm they suffered, but also to ensure this lawsuit led to positive changes in police procedures during high-speed pursuits," attorney Lawrence T. Ruder said.
Ruder, who represented the family along with Merrillville attorney Thomas A. Clements, said there is "national consensus among experts in the U.S. that high-speed police pursuits are inherently dangerous to the community and can lead to serious injury or death."
"The events of Feb. 15, 2017, would never have happened if there had been clear and concise communication between central dispatch, supervisory personnel and the officers involved in this pursuit," Ruder said.
The settlement was reached after numerous court-ordered mediation sessions. Indiana's damage caps law limited the amount the family could recover in the case, Ruder said.
Hammond corporation counsel Kevin Smith said the settlement amount was split between Hammond and East Chicago, but the criminal defendants who caused the crash were not named in the family's lawsuit.
"The city of Hammond recognized there was a tragic death of a young girl and severe injury to her grandmother," Smith said. "We did not admit fault, but we realized it was appropriate to compensate them for their losses and the tragedy that occurred."
Smith said the family's civil rights claims were dropped as part of the agreement, and that the city hopes the settlement helps bring closure for the family. 
"We're sorry for their loss," he said.
East Chicago corporation counsel Carla Morgan said, "This was a tragedy, and the family has our sympathies."
"Our hearts go out to the family, and we are pleased that this matter has been amicably resolved by all the parties," Morgan said. "It should be noted that an officer was injured when he was dragged by the suspects' vehicle. Thus, the pursuit was not about a case of beer but two felons who injured a uniformed officer."
East Chicago wishes the family well, she said.
Attorney: Agency updated policy
The chase began about 4:30 p.m. outside the Strack & Van Til at 4725 Indianapolis Blvd., where a uniformed officer attempted to stop Jessica S. Pichon as she shoplifted a case of beer.
She got in a Dodge Durango and yelled, "Go! Go! Go!" as the officer approached and yelled, "Stop!"
Her boyfriend, Donnell Howard, put the Durango in reverse. 
East Chicago police said after Chambers' death that the officer became trapped behind the Durango's passenger door as Howard reversed and had to hold on to the door to evade being struck and possibly pinned between the Durango and another car.
Ruder said East Chicago officers James Solorio and Eric Godoy pulled up as Pichon ran out of the store with a case of beer in her arms. Solorio's squad car did not have its light bar or siren activated, and Solorio did not identify himself as a police officer as he approached Pichon and yelled, "Stop," he said.
The officers involved in the pursuit ignored an order from an East Chicago police sergeant, who radioed, "If this is for the stolen beer, we'll terminate," Ruder said.
Paramo had picked up Chambers from an orthodontist appointment in Munster that afternoon, and they were driving home to Whiting when Paramo's Chevrolet Equinox was T-boned by the Durango at the intersection of Gostlin Street and Columbia Avenue in Hammond.
An investigation showed the Howard was traveling 86 mph when he struck Paramo's vehicle, Ruder said.
Former Hammond Police Chief John Doughty issued an order in June 2020 amending his department's pursuit policy, Ruder said. 
"The amendment to Hammond pursuit policy should improve communication between patrol officers and supervisory personnel during pursuits so that tragedies like this never happen again in our community," the attorney said.
Criminal defendants to be re-sentenced
As part of the settlement, Hammond and East Chicago each agreed to create and place a bronze plaque memorializing the life of Chambers with a legend that reads, in part, "May her memory be a blessing."
The plaque will be placed in Hammond's Pulaski Park Community Center and the East Chicago Police Department's training room, Ruder said.
"It is hoped that the conspicuous placement of the plaques will be a constant reminder of the importance of community safety," Ruder said.
Howard and Pichon each pleaded guilty in late 2017 to two counts of resisting law enforcement and were later sentenced to 15 years in prison.
Lake Criminal Court Judge Diane Boswell recently granted the defendants' petitions for post-conviction relief, after the state conceded neither entered into their plea agreements knowingly and voluntarily.
They each could have faced more prison time under their plea agreements than if they were convicted at trial, according to court records. 
Howard entered a new guilty plea Monday to one count of resisting law enforcement. He is scheduled to be re-sentenced March 29.
Pichon is scheduled to enter a new plea March 11.
They each could now face up to 16 years in prison, court records state.