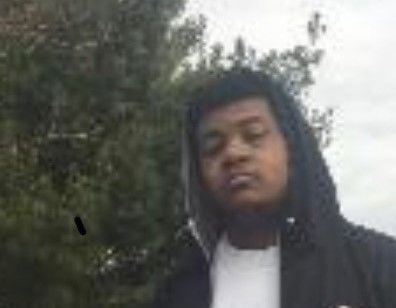 LAKE COUNTY — A man and 16-year-old boy wanted on charges they attempted to murder five people in a shooting May 20 on I-94 were part of a group that had an argument with the victims earlier that day at a beach, court records state.
Jalen T. Robinson, 22, of Hammond, and Lajahnis Z. Rosemond, 16, of Gary, each were wanted Thursday on charges linked to the shooting about 8:30 p.m. May 20 on westbound Interstate 80/94, near the Interstate 65 interchange.
Rosemond is a juvenile, but he was charged as an adult, Indiana State Police said.
The shooting wounded an 18-year-old woman, Lake Criminal Court records state.
Robinson and Rosemond were with an 18-year-old woman and 16-year-old girl at the Portage Lakefront and Riverwalk when their group had a argument with the 18-year-old victim and her four friends, records state.
The 18-year-old told police she previously had issues with the two girls in the defendants' group.
After the argument, the victim and her friends left the beach in a 2015 Jeep Patriot and the defendants' group left in a red Toyota Corolla, records state. 
Witnesses told police Robinson, who was driving the Corolla, swerved toward the Jeep in an apparent attempt to strike it as both vehicles drove west on I-94.
The back passenger window was rolled down, and Rosemond fired about six shots at the Jeep, court records allege.
The 18-year-old was struck in the back, and the man driving the Jeep took her to Methodist Hospitals Northlake Campus in Gary for treatment.
The woman underwent several surgeries as a result of her wounds and will need long-term physical therapy, records state.
Investigators learned Rosemond was expelled from Block Middle School in East Chicago about two years ago for marijuana and is on probation for a firearm violation, according to court documents.
A detective spoke with Robinson by phone, and he agreed to meet with police but never showed up, records state. 
ISP said both Robinson and Rosemond are considered to be armed and extremely dangerous, police said. Anyone with information about their whereabouts is asked to immediately call Indiana State Police at 219-696-6242.