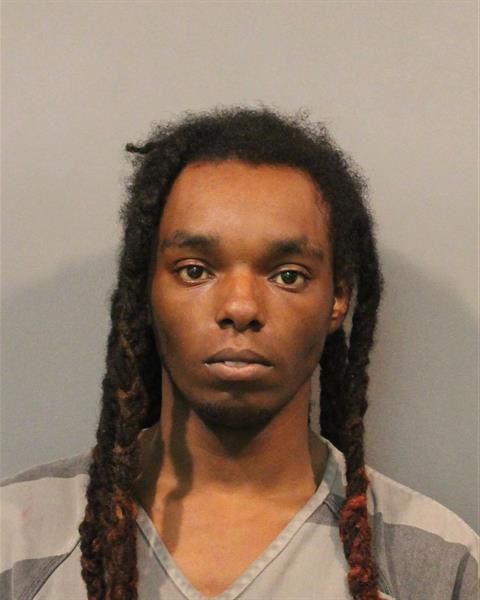 CROWN POINT — Three more men are charged with murder in the cold-case killing of a 21-year-old man during an attempted armed robbery at a Gary gas station.
Jimmie Caldwell, 20, and Daidreon Sparks, 22, were charged Tuesday in Lake Criminal Court with murder and attempted armed robbery in the shooting death in 2015 of Donald Fuzzell.
Both men were wanted on warrants Wednesday.
The state unsealed the same charges Tuesday against 23-year-old Dontrall "Trall" Phillips. He was arrested Thursday in Davenport, Iowa, by U.S. Marshals and is awaiting extradition to Lake County.
Walter A. Rondo III was charged in July with attempted armed robbery and murder.
Fuzzell was found shot to death April 12, 2015, outside the entrance to 23rd Street Gas, 2395 Broadway, court records state. A surveillance camera showed two men shooting Fuzzell in his vehicle during an attempted robbery.
A K-9 unit tracked a scent from the crime scene to residences in the 2200 block of Pennsylvania Street. Detectives knew the homes were associated with the 22nd Avenue Boys street gang.
A break in the case came through conversations with a woman jailed on burglary charges in May 2015, records state. She told police a day or two after the murder her boyfriend, Sparks, and his three friends confessed they attempted to rob a man at a gas station, but he fought back so they shot him twice.
Police identified the friends as Caldwell, Rondo and Phillips, records state.
Phillips was interviewed in June in Davenport, Iowa. He allegedly admitted he and Rondo served as lookouts while two other men committed the robbery.
Rondo was questioned July 2, records state. He admitted he associated with some members of the 22nd Avenue Boys, including Phillips and Caldwell. He said on the day of the murder he and Sparks were walking in the 2000 block of Tennessee Street when they were approached by Phillips and Caldwell.
They allegedly told Rondo and Sparks to serve as lookouts while they committed a robbery at 23rd Street Gas. Rondo said he and his friend agreed to stand watch behind the gas station, but ran when they heard gunshots, records state.
None of the men are afforded bond on the charges.
Rondo entered not guilty pleas to charges at a July 6 initial hearing.