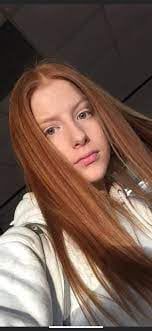 MERRILLVILLE — Homicide investigators and the family of a woman found shot to death inside a car exactly one year ago are pleading for anyone with answers on her death to come forward. 
The family of Tonya L. Gray, 19, is offering a $5,000 reward for any information that leads directly to an arrest and conviction of anyone responsible, Merrillville police said.
"This year-long investigation has been extensive but has not been solved to date," a written statement from the Department reads.
Gray was found dead inside a car early in the morning of April 7 after Merrillville officers responded to a report of shots fired, police said.
Police arrived about 1:45 a.m. to the 7300 block of Bigger Street, where they found Gray inside a red Nissan SUV parked on Bigger Street. She was unresponsive and had suffered several gunshot wounds.
Gray later died from her wounds, according to a Lake County coroner's release.
Anyone with more information is urged to contact Merrillville police Detective Aaron Ridgway at 219-769-3531, ext. 347.
"Investigators are asking anybody with information that could lead to the person or persons responsible for this tragic incident to do the right thing and to please step forward with it," police said.