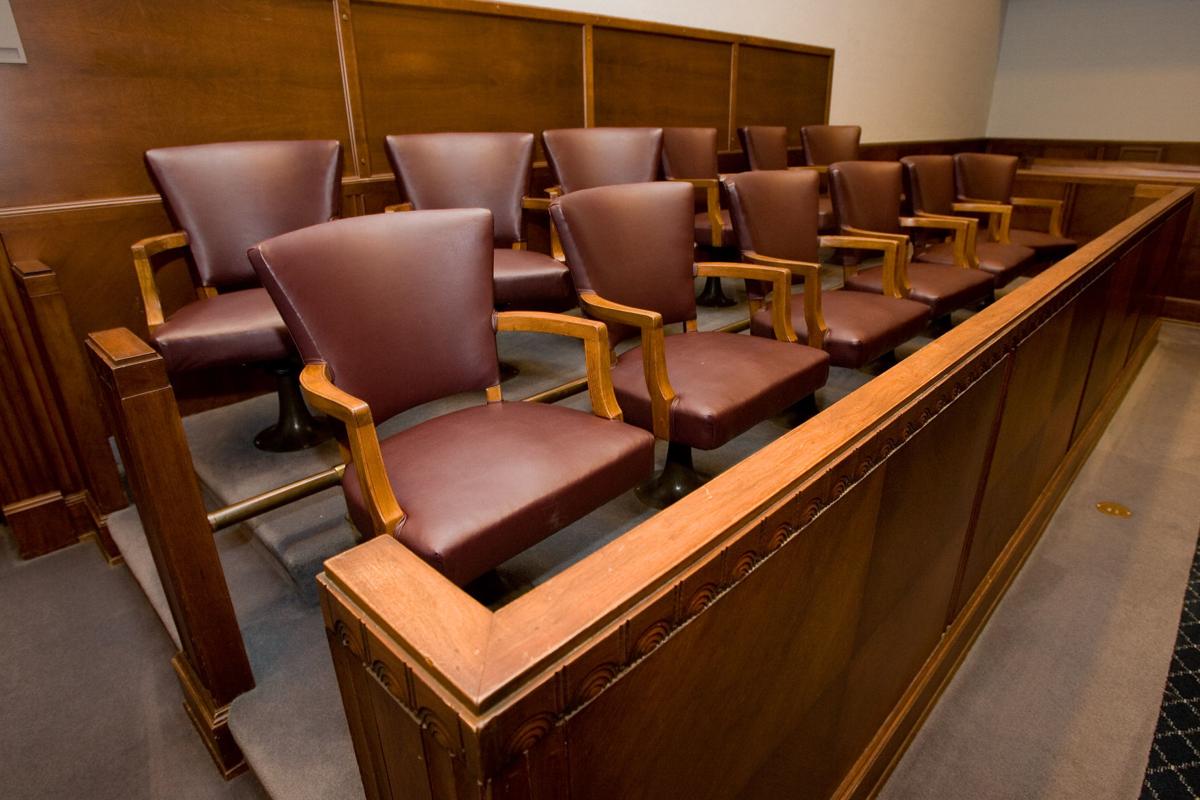 HAMMOND —A federal court jury continued deliberating late Friday in the public corruption trial of two political operatives of a former Calumet Township trustee.
Jurors heard about four hours of closing arguments and instructions early Friday from U.S. District Court Judge Joseph Van Bokkelen before beginning mid-afternoon discussions. 
Late Friday night they were sent home for the weekend. They'll reconvene Monday. 
Shelton, executive secretary and friend to former Calumet Township Trustee Mary Elgin, and Alex Wheeler, a chief deputy to Elgin, who both pleaded not guilty, have been on trial the past two weeks on federal conspiracy and fraud charges.
Federal prosecutors Maria N. Lerner and Abizer Zanzi argued the two defendants were essential in helping Elgin exact political contributions and work from township employees.
Jurors heard testimony from Stafford Garbutt, a former strategic adviser to Elgin, as well as secret recordings he made as a confidential government informant of discussions among members of Elgin's inner circle about how to force employees to support Elgin, Shelton and Wheeler's political aspirations.
Elgin and her son, Steven Hunter, pleaded guilty last spring to compelling township employees to give her campaign 1 percent of their public wages as well as work on her campaign during their township work hours. They are still awaiting sentencing.
Garbutt said Shelton and Wheeler were among Elgin's administrators who helped distribute Elgin's political fundraising tickets, which employees were expected to sell or buy with their own personal funds.
Chicago attorney Andrea E. Gambino, who represents Shelton, and Valparaiso attorney Larry W. Rogers, who represents Wheeler, argued their clients were hard-working public servants who were only minor figures on Elgin's staff and that there was no credible evidence they were part of any illegal conspiracy.
Elgin was Calumet Township trustee from 2003 until 2014. She ran one of the largest township poor relief operations in the state. Garbutt said a corrupt culture developed.
Garbutt testified Elgin once had a payroll of more than 200 employees to distribute assistance to Gary's poorest residents, although her staff had shrunk to less than 100 by 2014 because of state-mandated reductions in property taxes that supported her office.
Federal prosecutors said Elgin played on the job-security fears of her employees to compel their political support.
Voters defeated Elgin's re-election in 2014 as well as Wheeler and Shelton, who both had run for the township advisory board.