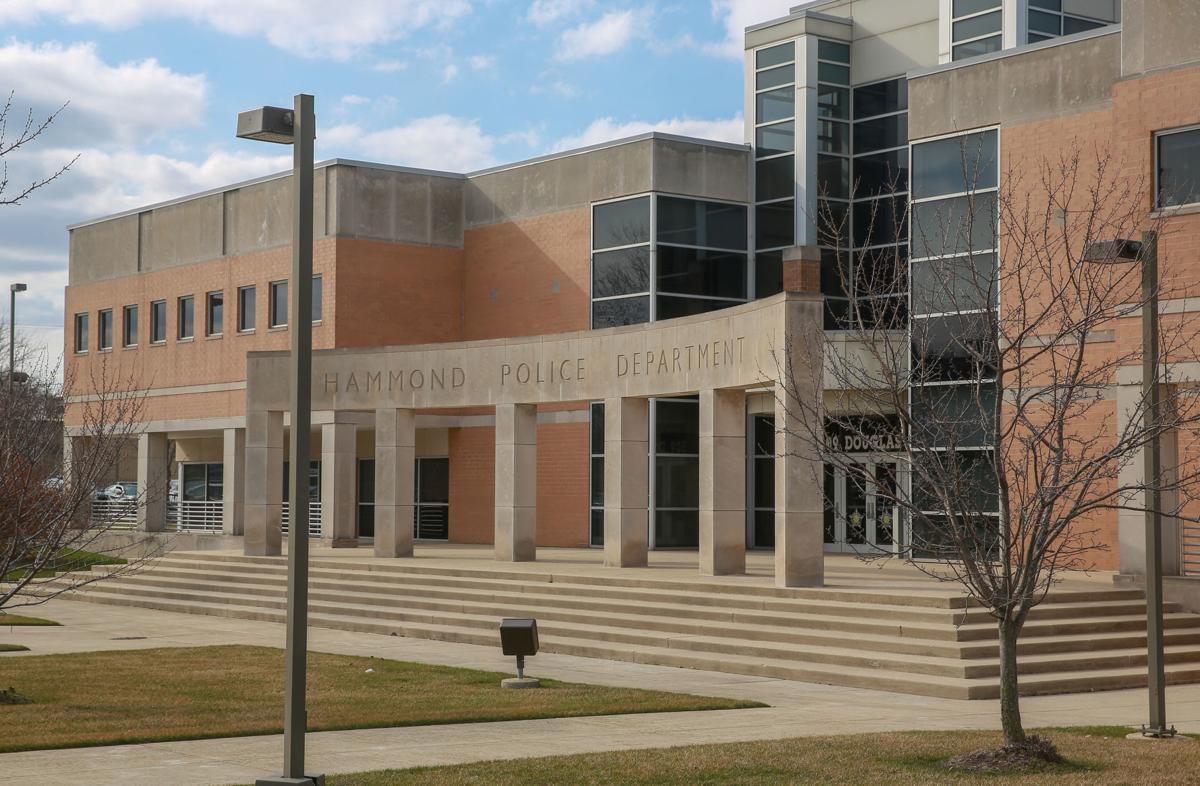 HAMMOND — A 26-year Police Department veteran abruptly retired Thursday, just hours before he was to be interviewed by his peers about allegations he made homophobic and racist slurs and death threats against a man while off duty at a local bar.
"It's impossible to be a police officer with words like that coming out your mouth," Mayor Thomas McDermott Jr. said in the wake of the retirement of Sgt. Anthony Hill.
McDermott said Hill faced termination over the comments that were captured on audio recordings shared by sources with The Times.
McDermott said he would fire a city sanitation employee over those types of comments, much less a police officer.
"Once those words came out of his mouth, there was no doubt in any of our minds what we needed to do," said McDermott, who had called on Hill to resign.
A man identified as Hill can be heard on one audio recording from Dec. 23 telling a city resident, "I have to actually (expletive) fear for my job because of pieces of (expletive) like you. Because I can't make a mistake. Because I'm a white cop."
Hill appears to allude in the recording to a past run-in with the man in which the man threatened to go to the mayor's office to report other inappropriate comments allegedly made by Hill. 
Later during the exchange, Hill allegedly said to the man, "So just go home and kill yourself."
Because of the offensive nature, The Times chose not to publish transcripts of the audio or the recording itself on nwi.com.
Legally bound to accept it
Hill was to be interviewed at 10 a.m. Thursday as part of the investigation, but showed up at 8 a.m. with his retirement letter, Hammond police spokesman Lt. Steven Kellogg said.
Hill has the required amount of service to retire, Kellogg said.
"We're legally bound to accept it," he said of the retirement letter.
The interview with the officer is the final step of this type of investigation and follows interviews with witnesses and other fact-gathering, Kellogg said.
While unable to predict what the outcome would have been had Hill opted to follow through with the interview, Kellogg said the plan was to make a determination by the end of that discussion.
Hill is still susceptible to any criminal or civil action that could result from the allegations, Kellogg said.
The department was first made aware of the incident March 7 and took immediate action to place Hill on administrative leave and open an internal investigation, Kellogg said.
Contacted by The Times on Tuesday, the alleged victim in the case declined comment, citing the open investigation. Hill could not be immediately reached for comment.
'You're Mexican, and I'm the ... devil'
A second audio clip obtained by The Times is dated Feb. 19. It opens up with Journey's "Don't Stop Believin' " playing on the jukebox as a heated argument between Hill and the man gets underway.
Hill accuses the man of going to his boss about a past incident, according to the audio. 
"Did they tell you it was me? No, they didn't," the man says.
"No, they can't because you're a victim," Hill replies. "You're brown, and you're Mexican. And I'm the (expletive) devil. I'm a jerk and a white male."
Later in the audio, Hill references other run-ins with the man in which he threatened to go to his superiors if Hill didn't stop with his inappropriate remarks.
"You said that to me many, many times," Hill said. "That 'You're going down' and that 'I'm (Chief) John Doughty's buddy.' Did you not say that to me?"
Another homophobic and racist rant attributed to Hill follows, including slurs toward Hispanics. 
In part of the recording, the person identified as Hill threatens to kill the man.
"You didn't? Lying (expletive). Piece of (expletive). Yeah, (expletive). (Expletive) you. You said that to me. You were taking me down. Eh, smile with that finger on your lips, piece of (expletive) with that (expletive) hat on. You … threatened me over and over again with that. ... I'm going to kill this (expletive)!" 
Moments later, the man reveals he was secretly recording his exchange with Hill and planned to take it to Hill's boss, presumably Chief Doughty.
"Are you really? … Oh my God, could you be weaker, could you be weaker, you (expletive)? … What a (expletive). Oh my God," Hill can be heard saying in the audio.
Doughty has said his department has a zero-tolerance policy against any form of bias or racism by its officers.
Hill's 2018 annual compensation was $74,137.52, according to an online state salary database.