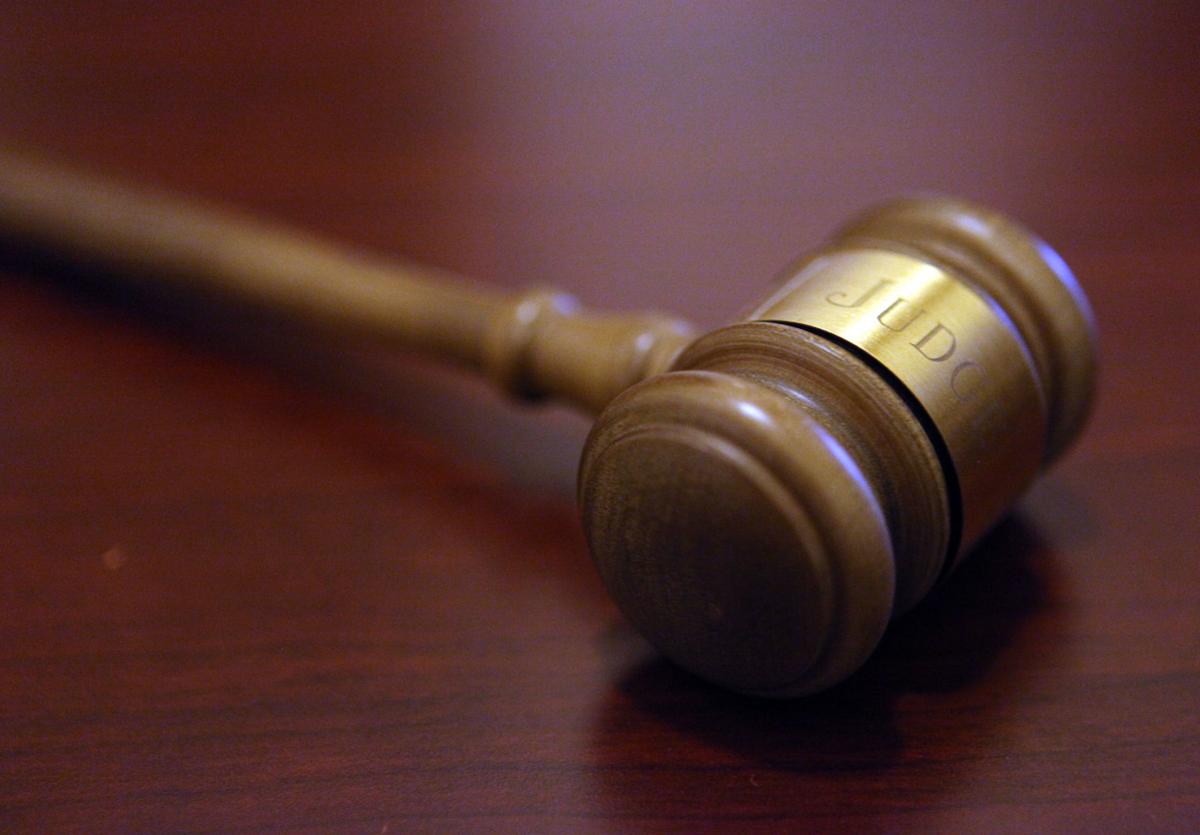 The ACLU of Indiana is seeking to hold the East Chicago Housing Authority in contempt of federal court, alleging the local agency is "in direct violation" of a 2016 court order barring staff from unconstitutional and administrative searches of residents' units. 
"Our overall concern is that ECHA, either through lack of attention or something more deliberate, is not taking this (court order) seriously," American Civil Liberties Union of Indiana staff attorney Jan Mensz told The Times on Wednesday. 
It's the latest action in a March 2016 lawsuit that challenges ECHA's practice of conducting inspections and searches of apartments without the tenant's voluntary consent, without a warrant and through use of drug-sniffing dogs in the hallways. The suit alleged such searches violated the Fourth Amendment of the U.S. Constitution.
The group is alleging in U.S. District Court that ECHA has breached the injunction by having tenants sign blanket consent forms to access units while simultaneously threatening possible eviction if tenants refuse. 
"Consent induced through the threat of eviction is not voluntary consent. ECHA is therefore in direct violation of this court's preliminary injunction order," Mensz wrote in his court filing. 
The ACLU has requested in the court order that ECHA not seek any blanket consent forms from its tenants and ECHA not enter a tenant's apartment without consent, a warrant or absent an emergency. 
It also is asking ECHA to create a new, voluntary consent form that expressly states tenants can refuse to sign or admit entry, absent a warrant, without any consequences to their tenancy. 
In court filings, the ECHA has objected to the petition finding it in contempt, alleging the tenant first named in the suit, Shawn Polk, is no longer a tenant and thus no longer has standing in the case. ECHA also has objected to several of ACLU's proposed remedies.
The local housing authority has requested the court schedule a hearing for oral arguments.  
Attorney Jewel Harris, who represents the local housing authority, said ECHA "strenuously objects to the petition filed by Shawn Polk and the ACLU alleging a violation of the injunction."
"Clearly, the parties have a fundamental disagreement on the meaning of and intent behind the judge's order," Harris said.
"ECHA remains steadfast in its commitment to protect the health and safety of the residents of our agency. The notice issued by ECHA to the residents was issued with these health and safety concerns in mind and do not violate any provision of the injunction. The intervenor in this case, Shawn Polk, is not an ECHA tenant, nor has he ever been a tenant of the Nicosia Building. As such, in addition to our contention that there has been no violation of the injunction, Mr. Polk is not the appropriate party to raise these allegations."
Tenant seeks court intervention
In a separate but related filing, U.S. District Judge Paul Cherry has allowed ECHA tenant Edith Bradshaw to intervene in the class action suit. Bradshaw, a longtime tenant in the John B. Nicosia senior building, alleges the public housing authority conducted a warrantless "housekeeping" inspection of her apartment on Nov. 7, 2017, despite her objections.
According to court filings, the ECHA notified Bradshaw staff would be conducting annual re-certification housekeeping inspections Nov. 7-8.
Bradshaw alleges she was hospitalized for 10 days starting Nov. 1, and told a building manager the following day she did not want anyone to enter her apartment before her release from the hospital, according to court records. 
She returned Nov. 10, finding a notice from ECHA management stating that staff inspected her unit, anyway. When she asked staff to tell her if they had a warrant, they refused to say either way, court records state. 
The ACLU argues ECHA did not have a warrant for any of their November 2017 entries. 
The petition asks the court to award her damages and that ECHA show cause to explain why the court should not hold it in contempt for violating the preliminary injunction order. 
"With respect to the Bradshaw matter, ECHA's response is not yet due to be filed with the court, however, we are currently reviewing the facts surrounding this matter and expect to have a comment in the coming weeks," Harris said.