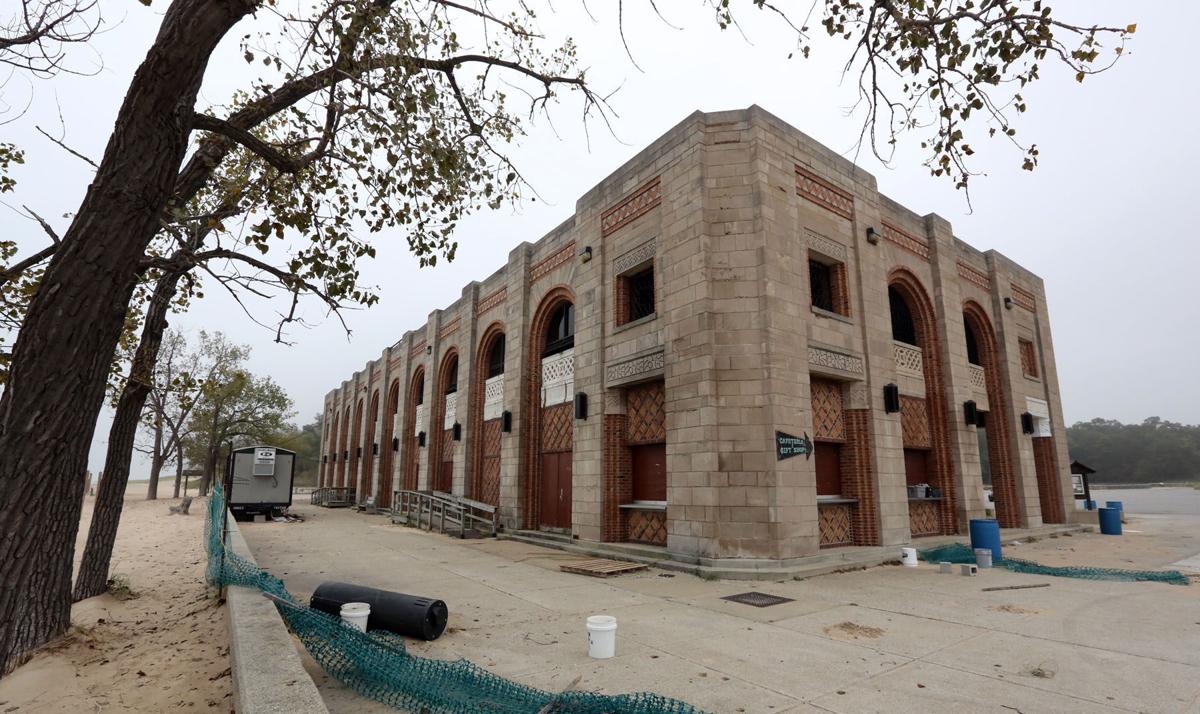 PORTAGE — The state Natural Resources Commission will hold a public hearing regarding alcohol in state parks.
It is virtually nothing more than a housekeeping measure, but those opposed to allowing liquor at Indiana Dunes State Park likely will take advantage of the public forum to again express their displeasure at legislation allowing liquor at state parks.
NRC administrative law judge Sandra Jensen said the hearing at 5 p.m. Tuesday at Portage's Woodland Park, 2100 Willowcreek Road, "does not trump or override the statute. We are attempting to bring a rule that already exists in line with the new legislation."
After the Porter County Alcoholic Beverage Commission denied a permit to Pavilion Partners, the company chosen by DNR to renovate and operate bars and restaurants and a banquet center in the pavilion, the Indiana General Assembly in March passed a new state law allowing the Department of Natural Resources to apply for alcohol permits.
The DNR applied for and received such permits in August for nine state parks, including Indiana Dunes.
"Basically this allows the DNR to respond to customer service at the state parks," said DNR spokesman Phil Bloom.
"Even with this, the Indiana Dunes State Park will still have the most restrictive covenants," said Bloom, adding alcohol will continue to be prohibited at the park's beaches and campground.
A spokesman for Dunes Action, which has been fighting allowing liquor in the park, said members will be at the hearing.
"We are trying to get as many people there as possible. It is another chance to tell why we are opposed to alcohol at the state park," said Norm Hellmers, of Valparaiso.
Hellmers said that at the last NRC hearing, Dunes Action presented a petition with 10,000 signatures against alcohol at the park, specifically on the beach. Hellmers said the group contends the pavilion is located on the beach and, therefore, alcohol should not be permitted at the pavilion. He said the group is also opposed to the addition of a banquet center.
"There has never been an opportunity for us to address the DNR. They did not listen to the voice of the public. The best we can do is to say we are against it, it is the public's opinion and will," Hellmers said.
Steve Patterson, spokesman for Pavilion Partners, said none of that group plans to attend the hearing.