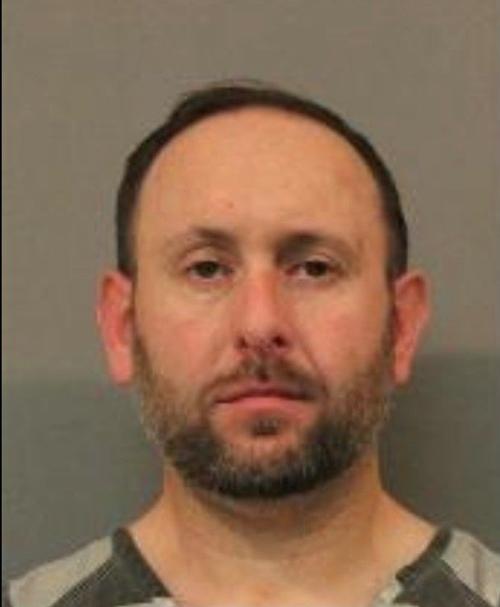 CROWN POINT — A police officer affiliated with the U.S. Department of Veterans Affairs was charged Monday with voluntary manslaughter in the shooting death of a man early Sunday near Lowell.
Timothy R. Thomas, 40, of Highland, met Lake County sheriff's police about 12:15 a.m. outside a home in the 17900 block of Lincoln Court, where he told them he shot Nicholas Lile, 42, after Lile attacked him and threw him to the floor, court records state.
Police entered the home and found Lile dead from a gunshot wound, records state.
Lile, Thomas and two women had been drinking alcohol together in the basement at Lile's home on Lincoln Court before the shooting, witnesses told police. 
Lile and Thomas began arguing about their military experience, but one of the women told police she thought it was "good-natured joking," Lake Criminal Court records state.
The women were standing near a pool table in the basement when they heard two shots and saw Lile fall to the ground, records allege. 
Thomas told police he had gone to Lile's home to "hang out, have a few drinks" and Lile started acting crazy, documents state.
Thomas claimed he told Lile he was going to leave, and Lile grabbed him by the throat, threw him down and started choking him. Thomas said he got out of his sweatshirt, and Lile punched him and began to lunge at him, records state.
Thomas said he again told Lile he would leave, and Lile threatened to kill him, records allege.
When an officer asked Thomas if he knew the possible condition of the victim, Thomas replied: "Yeah, I put two shots up here," while pointing to his left upper chest, records state.
Thomas turned over his gun and ammunition to sheriff's police as they investigated, records state.
One of the witnesses was so so intoxicated she could not be interviewed immediately after the shooting, according to court documents.
If convicted of voluntary manslaughter, a level 2 felony, Thomas could face 10 to 30 years in prison.
The shooting marked the first homicide of the year in Lake County, which recorded at least 92 homicides in 12 different communities in 2020, according to information provided by the Lake County coroner's office and individual law enforcement agencies. The manner of death is several 2020 cases was still pending further investigation.