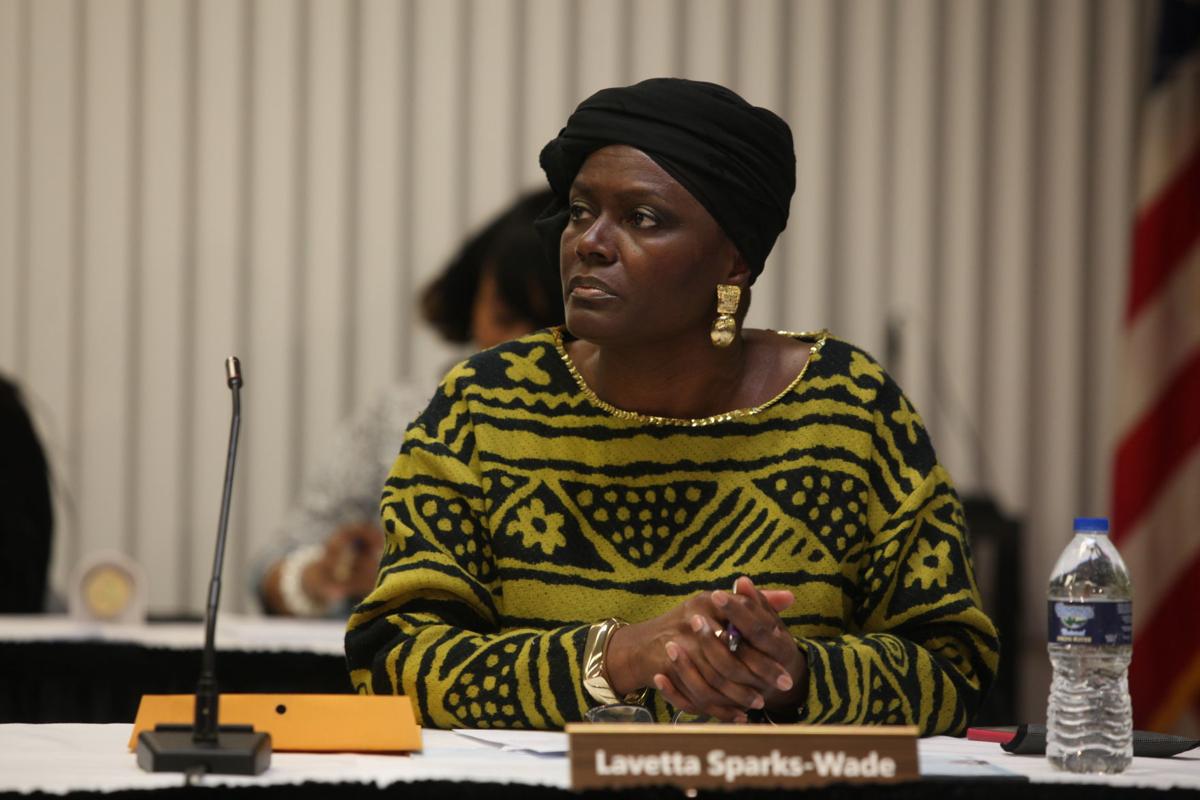 GARY — LaVetta Sparks-Wade said she's not giving up hope in the pending criminal case against her alleged abuser, former Lake County Councilman Jamal Washington. 
A once-steadfast supporter of Washington through his past two domestic violence convictions, Sparks-Wade said she is now holding her ground.
"We were in court this past Friday. (My case) has not been adjudicated yet. We're not finished. We have a court hearing set for April 6, 2020, and they've been trying to delay, delay, delay," Sparks-Wade, councilwoman for Gary's 6th District, said at Tuesday night's council meeting.
If that court date holds, Washington could face a jury as early as April on charges he allegedly attacked and held Sparks-Wade against her will for nearly 16 hours in late January at her Gary home.
"Someone who is not as resourceful as myself … could lose hope, could drop the charges, leave town, that sort of thing," Sparks-Wade said.
At Tuesday's council meeting, Sparks-Wade read into the record a resolution in support of domestic violence victims and to recognize October as National Domestic Violence Awareness Month.
The resolution addresses how domestic violence affects all segments of the population, including women, men, the LGBTQ community, homeless people, teens and children.
Every minute, nearly 20 people are abused by an intimate partner, Sparks-Wade said. Yet, only one out of three people injured in a domestic violence incident will receive medical care, and most cases are never reported to police.
Before Sparks-Wade reported the January incident to police, she told police Washington also allegedly abused her a month prior. 
Sparks-Wade said despite the seriousness of the issue, there remains gaps in services for domestic violence victims locally and nationally. 
The resolution, approved by the Gary Common Council by a 9-0 vote, calls for the community to "move beyond denial and disbelief" and break the silence on domestic violence.
It also calls on leadership to encourage victims and survivors to seek help and healing.
"This is a disease in our communities that must be addressed. We cannot be silent. This is called the silent killer because nobody wants to talk about it," Sparks-Wade said. "Nobody wants to actually believe that women are being abused in their homes, whether physically, psychologically or emotionally, financially and the list goes on and on."