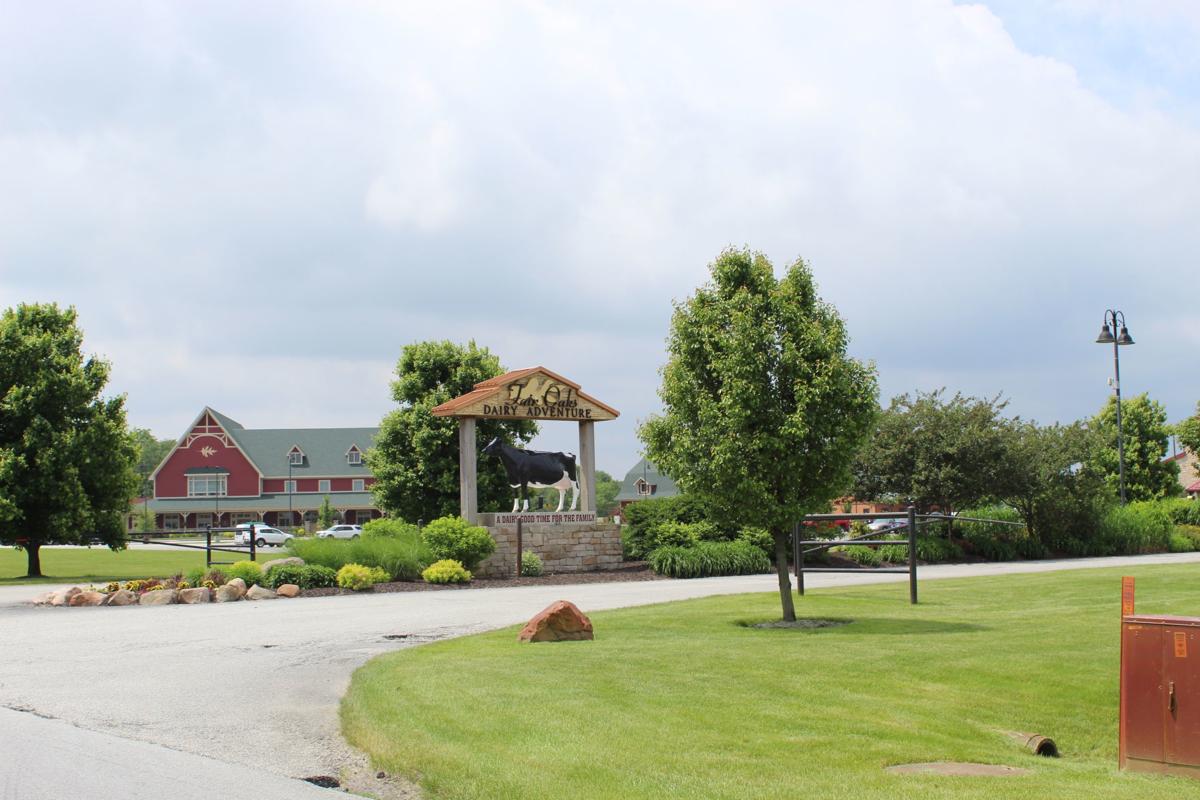 FAIR OAKS — The Newton County prosecutor says a witness has corroborated allegations from a suspect that an animal welfare investigator encouraged the abuse at Fair Oaks Farms.
Animal Recovery Mission founder Richard Couto called the prosecutor's statement "unprofessional," calling the allegations "incredibly false."
"It's ridiculous for anyone to believe that an entry-level employee could come into a business that's been operating for 15 years and tell their supervisors and top-tier management how to do their job and to abuse their animals," Couto said. "The idea is laughable."
In a statement on Tuesday, Newton County Prosecutor Jeff Drinski said investigators are looking into whether an animal rights group worker coerced employees at a large Northwest Indiana dairy farm into the abuse of young calves that was captured on undercover video. Drinski did not elaborate on the witness' affiliations or their accusations against the ARM investigator.
"We can not disclose the identity of the third party due to the active nature of the investigation," Drinski said in an email to The Times on Wednesday. "Our detective will be in contact with ARM to determine the availability of their investigator."
Couto said it's been weeks since ARM sent Newton County authorities evidence of the alleged abuse and neither he nor the investigator have been contacted by the prosecutor's office for questioning. He said there are glaring questions in regards to the third-party witness' claims.
"Anyone ever arrested for something illegal will readily say, 'They made me do it,'" Couto said. "And we don't know who this witness is. Are they another suspect who was accused? Are they also being detained by ICE?"
Couto said ARM is asking for the Indiana State Police or another Indiana county agency to take over the case in light of what he alleged is a "conflict of interest."
Drinski's Twitter account biography does say he is a partner in a grass-fed beef operation called Meadow Oaks Angus located in Morocco, Indiana, a little less than 18 miles away from Fair Oaks Farms. However, there were no ties apparent on either business' websites. Couto said Newton County residents have reached out to him claiming Meadow Oaks Angus does business with Fair Oaks Farms.
Drinski did not immediately respond to The Times' inquiry of whether a conflict of interest is present.
"We work with law enforcement all over the county, but this is unheard of," Couto said. "There's red flags everywhere. The cardinal rule is to not comment on an ongoing case, when full discovery hasn't been made yet. It's incredibly unprofessional. There's something more behind this."
From civilians to ex-military members who have served overseas, Couto said his investigators are professional and did not coerce or encourage the animal abuse witnessed in the footage.
"To stand back and do the job of an undercover investigator, whether you're the county police, DEA, CIA or an ARM investigator, is to sit back and record what's happening," Couto said. "It's very hard to do. When part of your job is not to act when you see a baby animal brutalized hours after being born... We have gotten a lot of flack over that. But that's the job of an undercover investigator, to record it to show to prosecutors and to the public."
The popular agricultural tourism destination has since faced public backlash over videos released by the group, including lawsuits. It's also been the flagship farm for Fairlife milk, which has been dropped by several grocery chains.
"It's been incredible seeing businesses who have stood up after seeing the video and said 'No,' to this kind of abuse," Couto said. "The real shout out belongs to the consumers who demanded change."
The Associated Press contributed to this report. 
Copyright 2019 The Associated Press. All rights reserved. This material may not be published, broadcast, rewritten or redistributed.
Sign up for our Crime & Courts newsletter
Get the latest in local public safety news with this weekly email.