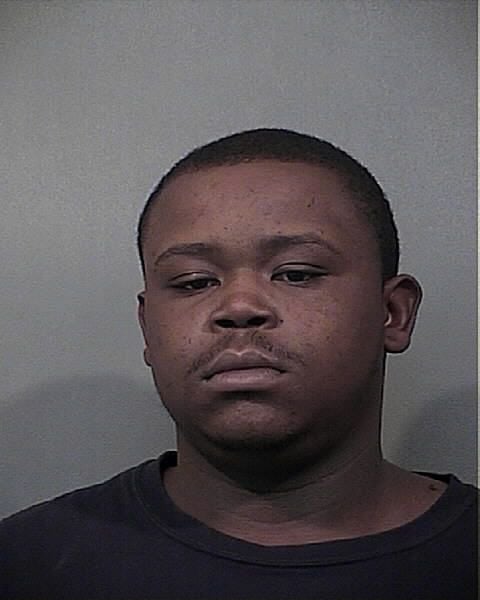 CROWN POINT — The fifth of seven people charged in connection with the shooting death of a Gary gambling house owner nine years ago pleaded guilty Tuesday to attempted burglary.
Robert E. Johnson III, 29, of Gary, admitted he and five co-defendants broke into 61-year-old Franklin Simmons' home Aug. 16, 2010, in the 1300 block of Johnson Street, court records show.
Johnson fled when Simmons confronted the group, while co-defendants Dontaye Singletary, 27; Antoine Gates, 42; Jamell J. Brooks Jr., 28; and Rashaad McNair, 31, remained inside and shot at Simmons, according to a plea agreement. Simmons, who was shot multiple times, was found dead in his basement the following morning by a friend.
Brooks and McNair previously entered into plea agreements in the case. McNair was sentenced in April to 65 years in prison after pleading guilty to robbery in connection with Simmons' slaying and murder in the shooting death of Kevin Champion, 41, in August 2010.
Gates, who also is charged in with murder in the shooting death of a state's witness in 2013, is next scheduled to appear in court Aug. 23.
Singletary has a status hearing set for Nov. 8.
A sixth person, Diana M. Veal, 28, entered into a plea agreement in 2014 and is awaiting sentencing.
Johnson pleaded guilty to a class B felony count of attempted burglary, which carries a sentence of six to 20 years in prison. The advisory sentence is 10 years. Attorneys will argue Johnson's sentence.
In exchange for Johnson's plea, prosecutors plan to dismiss remaining charges in the Simmons homicide and two additional cases against Johnson.
Johnson agreed to fully cooperate in the cases against his co-defendants in the Simmons homicide. He also agreed to provide statements or testimony against McNair and Jesse Carter IV, who pleaded guilty in November to assisting a criminal for serving as a getaway driving in the Simmons and Champion homicides. Carter is scheduled for sentencing Oct. 19.
Absent from Johnson's plea agreement are any promises to cooperate with the prosecution of Gates and co-defendants Ronnie E. Major, 49, and Michael Rivera, 62, in the Dec. 19, 2010, shooting death of Jocelyn Blair inside the Coney Island restaurant at 2490 Broadway in Gary.
Before her death, Blair had been expected to testify against Major in a separate attempted murder case. Major was eventually convicted in the case and served a short prison sentence.
Major, Gate and Rivera were charged in Blair's homicide in 2016. Major was released from jail on his own recognizance last month after the state missed a deadline to keep him in custody while awaiting trial.